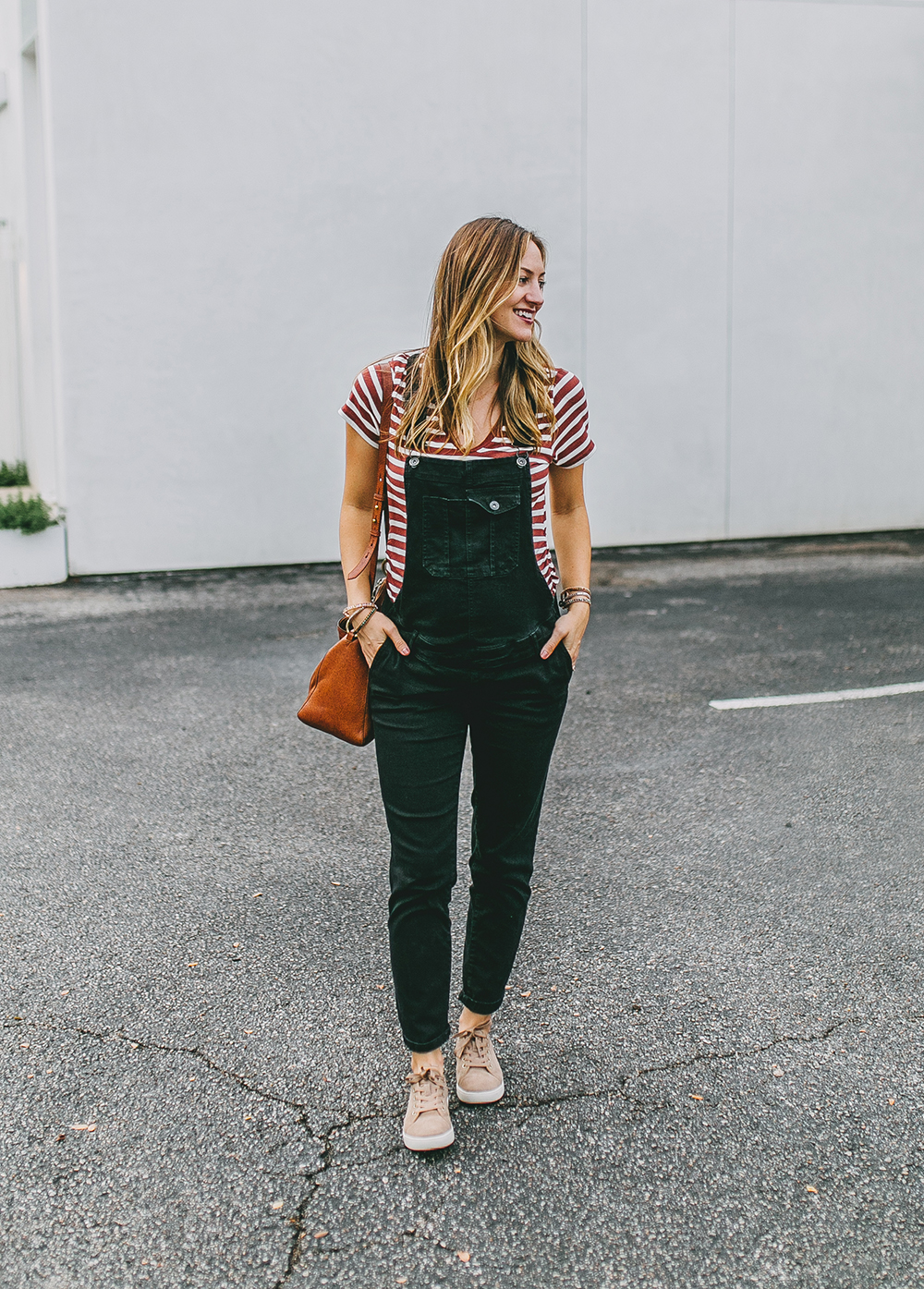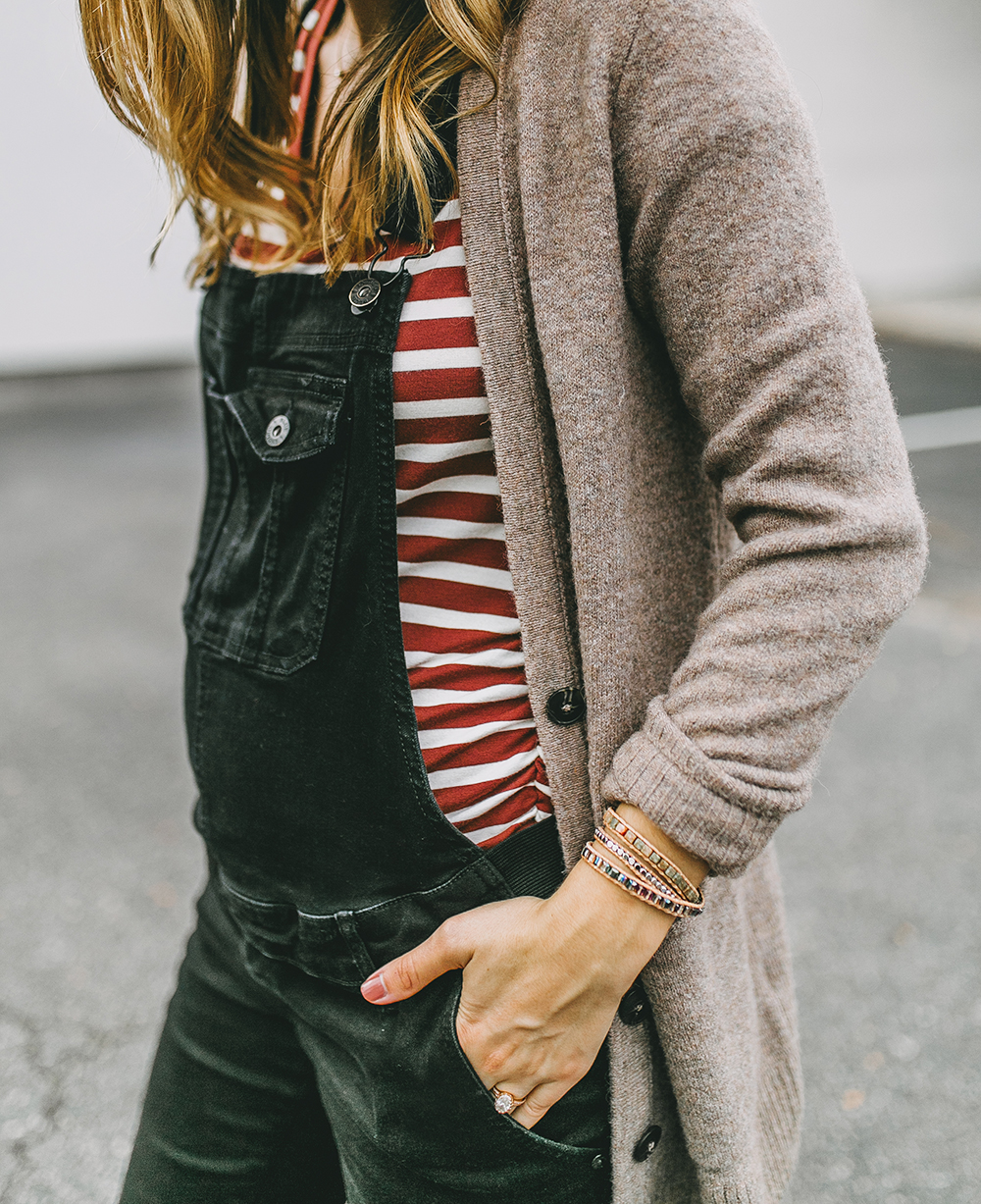 Hey there, ladies! How's your Monday going? I woke up super motivated to knock things off my weekly to-do list, and with a freshly made latte in hand and the pups calmly chewing on their bones, I'm feelin' great! I have had this post in waiting for a few weeks now and am sooo happy to be able to share it with y'all! For one, overalls (obvi! 😉 ). And two, these extremely gorgeous (and very affordable, just $27) wrap bracelets are stinkin' ADORABLE and such a great holiday gift idea, too. Let's get to it!
WRAP BRACELET (right hand) / WRAP BRACELET (left hand) / OVERALLS (non-maternity version HERE) / STRIPED TOP / SNEAKERS / CARDIGAN / HANDBAG

A big thank you to Victoria Emerson for sponsoring this post! All opinions are my own.