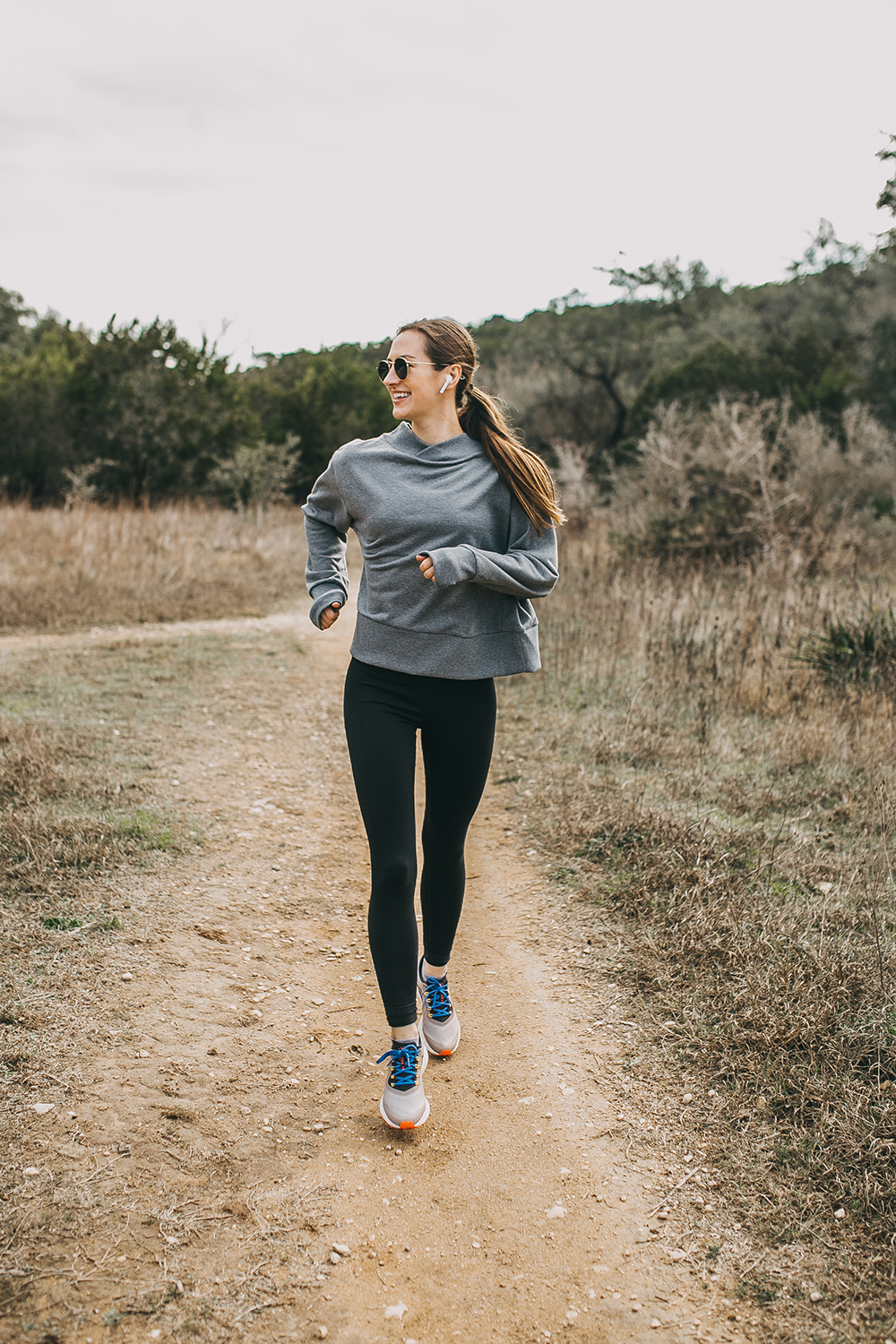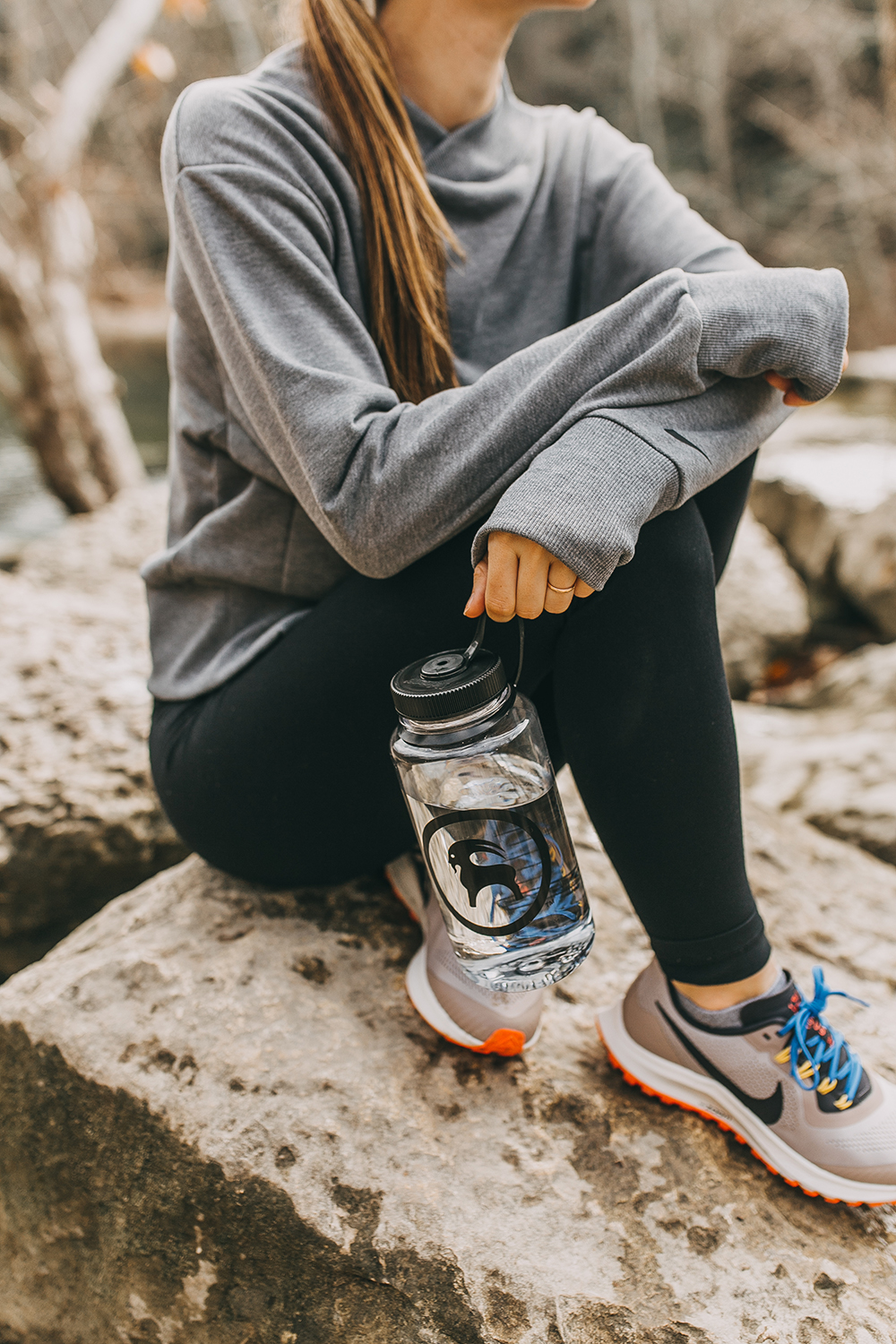 Was there a sport you were really into when you were younger that you haven't spent much time on as you got older? Blake always talks about basketball in that sort of adoring, nostalgic way. It was a huge part of his childhood and teenage years – a time when he could clear his head alone practicing in his driveway or pick up a game with neighborhood kids at a local park. When I think back on the one form of exercise that used to be that stress reliever for me, it's running. From high school through college (…really until I joined the workforce), running was my daily therapy. Not running on a treadmill, but getting outside in the sunshine and heat of summer or bundling up during the winter months. I was never a lover of a gym run – there's just something about being outside and feeling the wind on your face or the sun on your back. And even though summers are brutally hot in Austin, I lived for that crazy sweaty high that a summer run brings.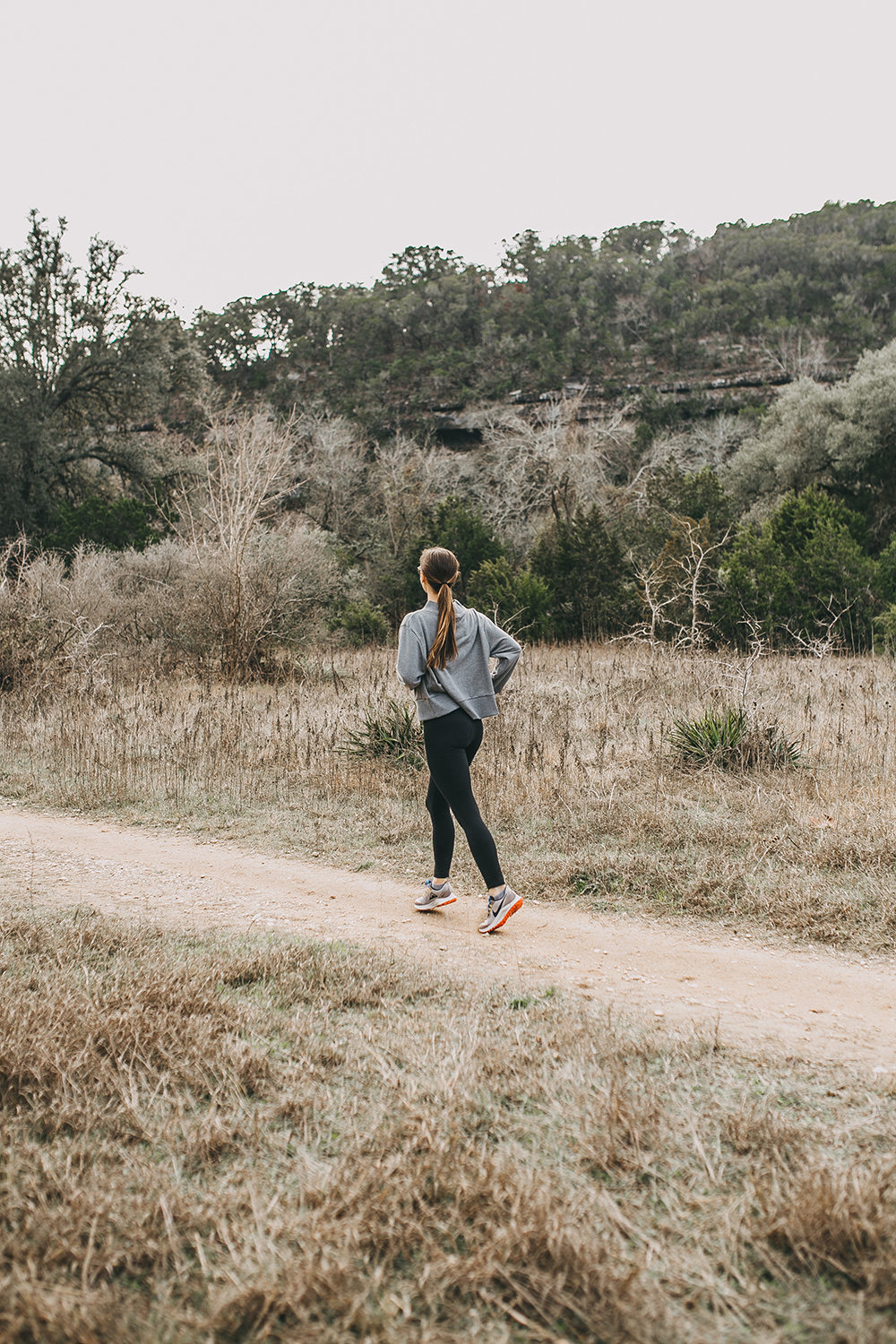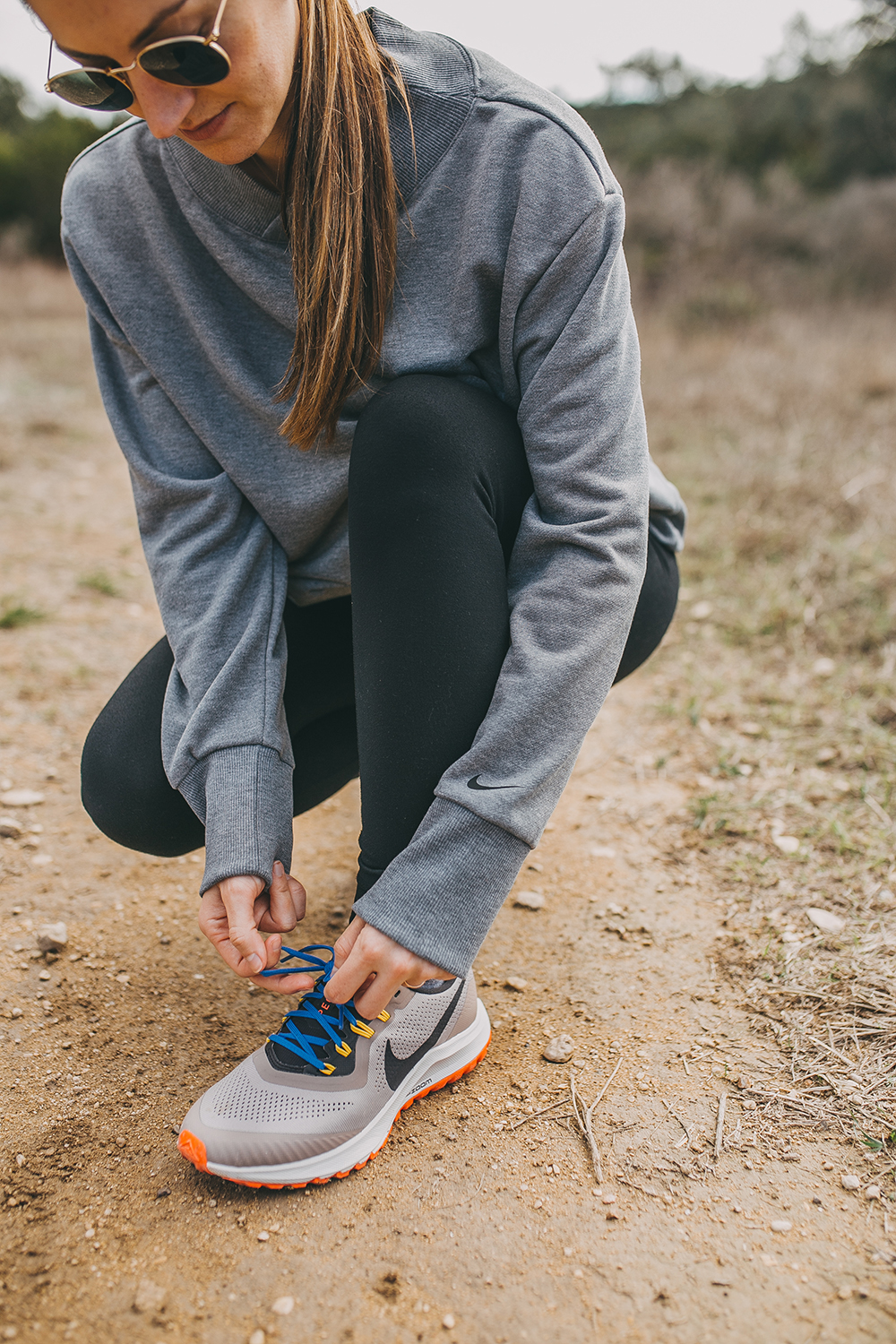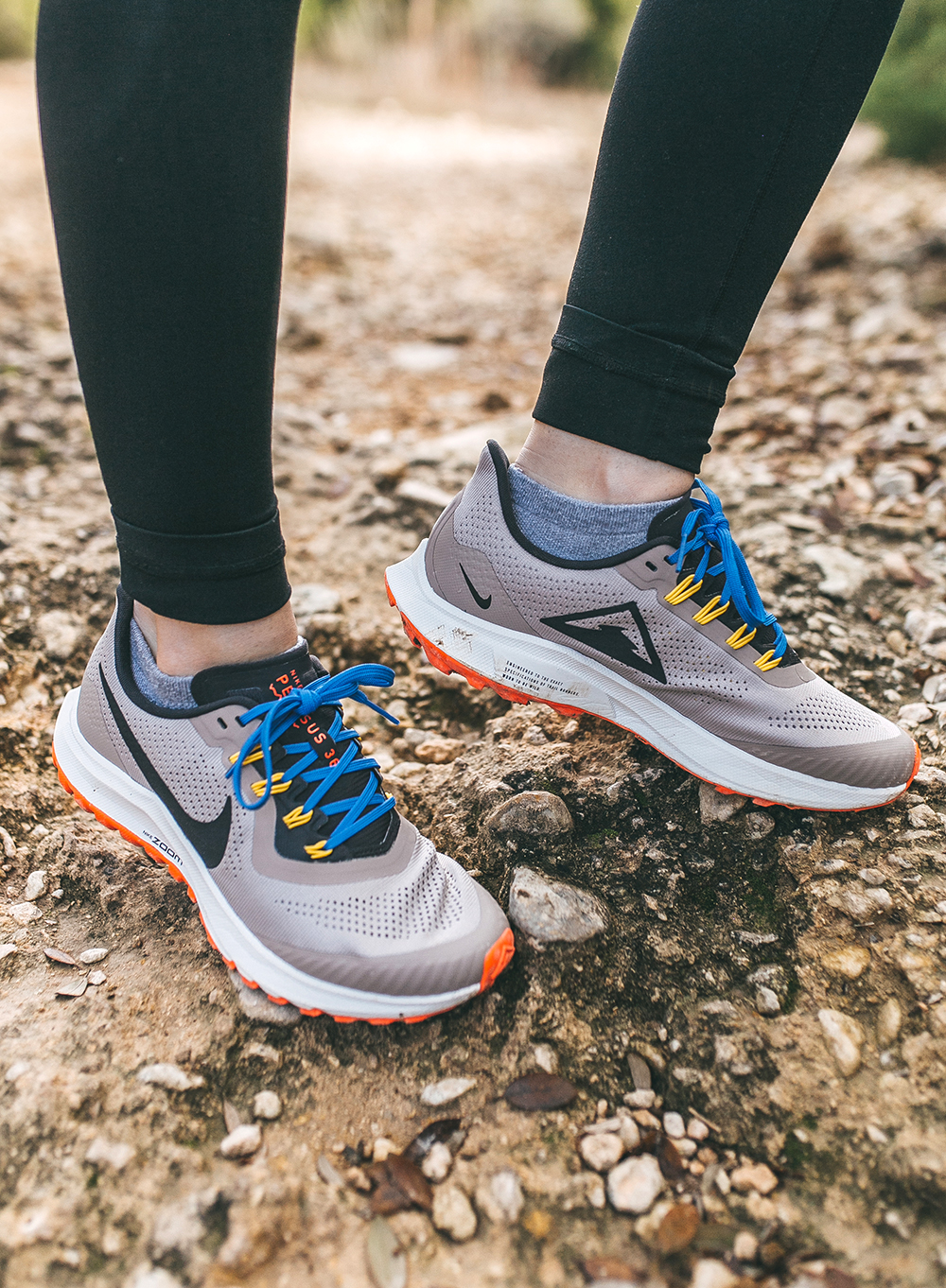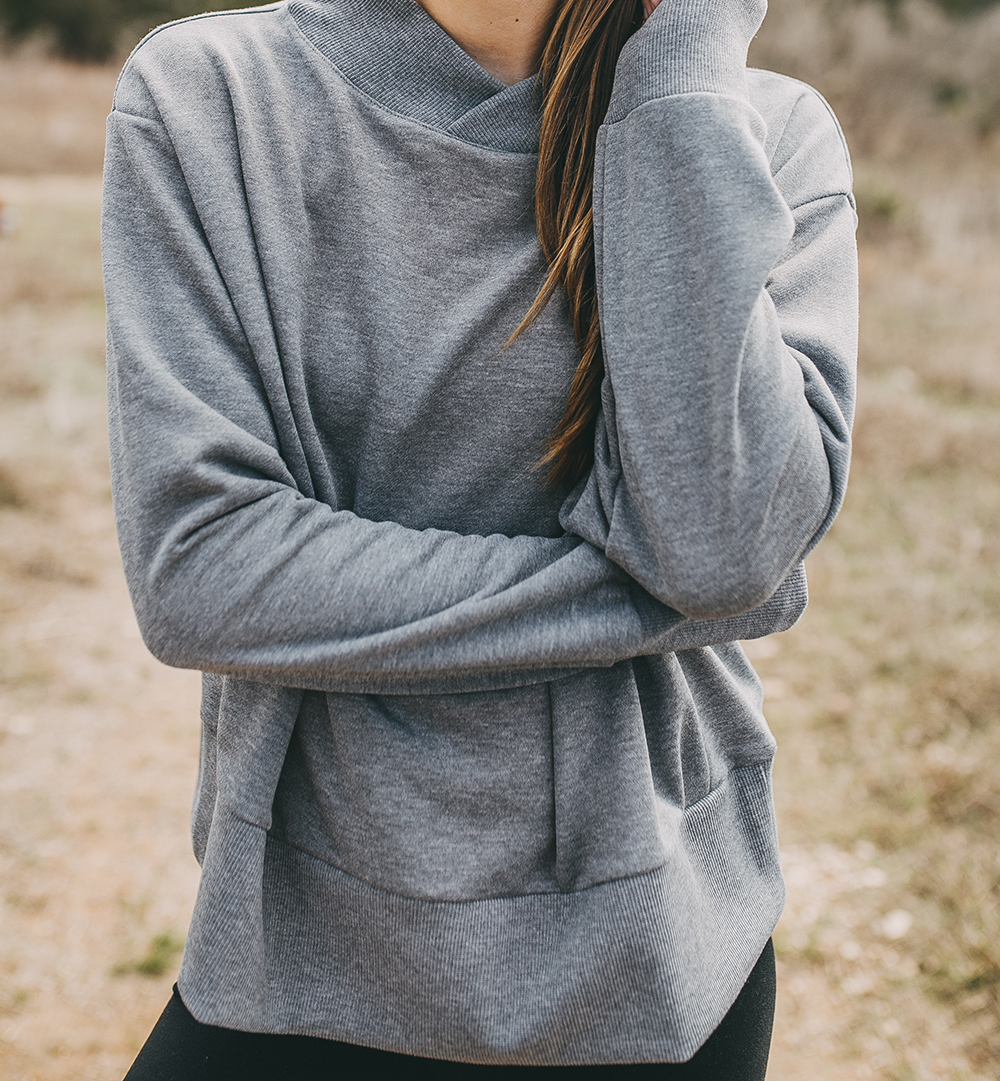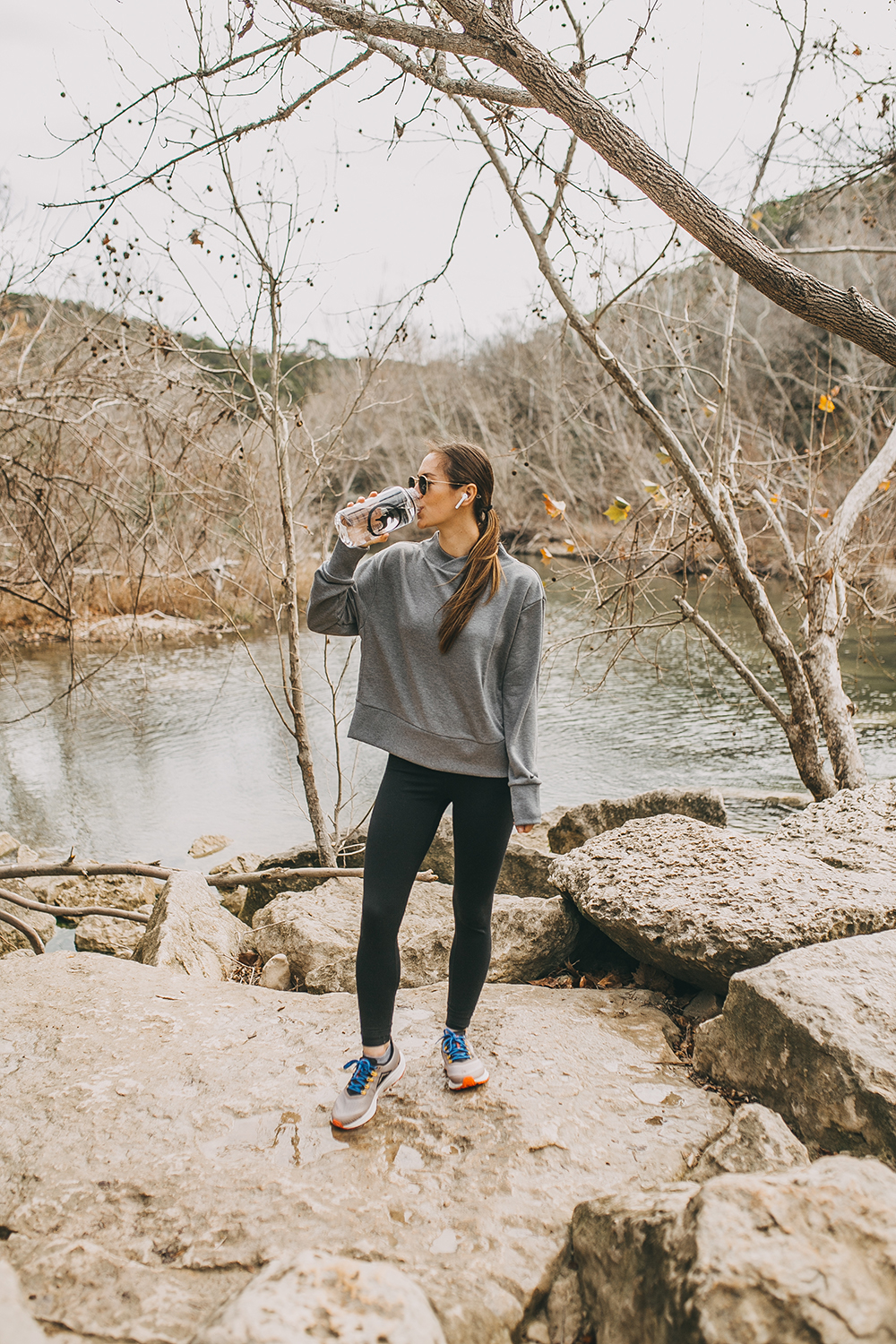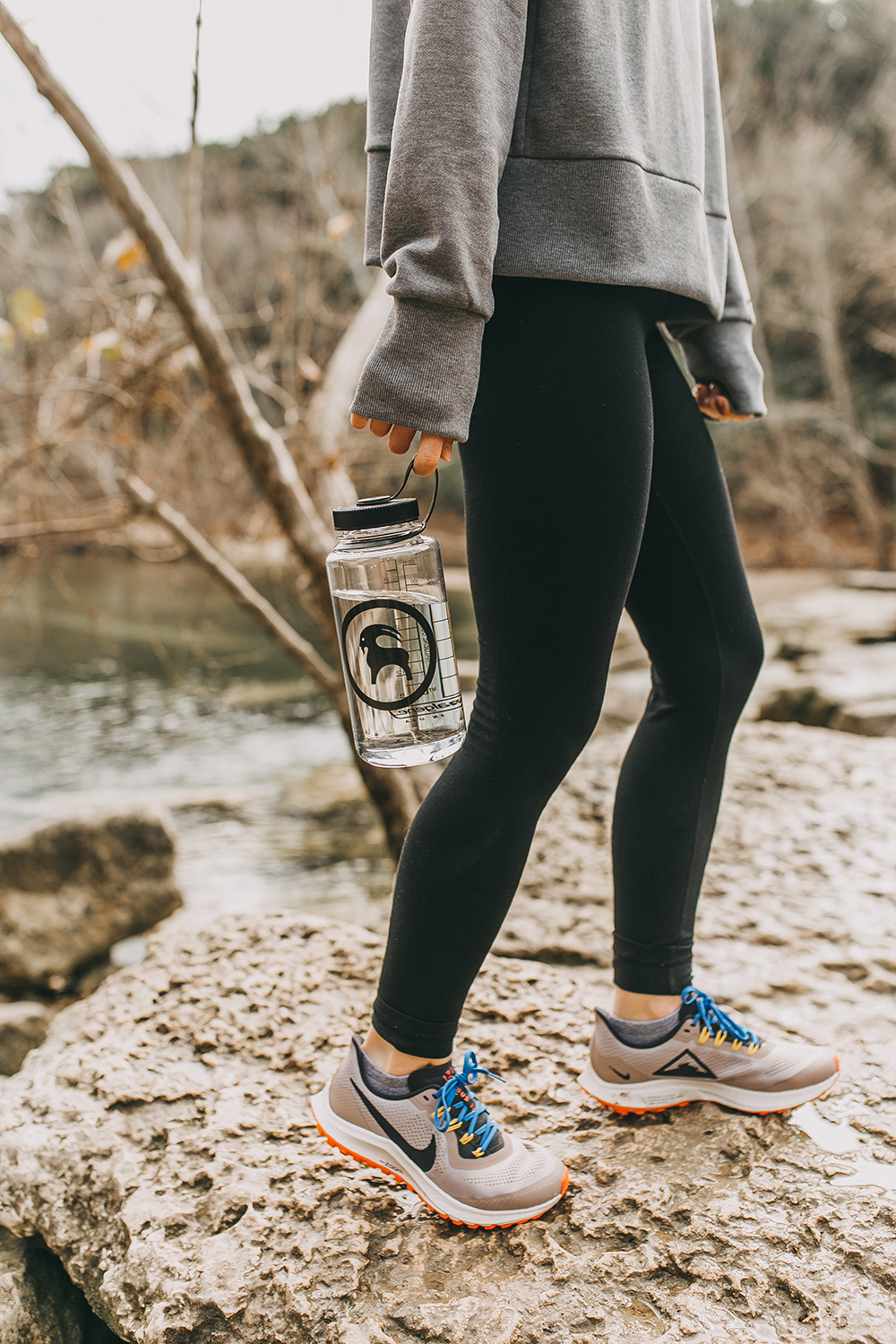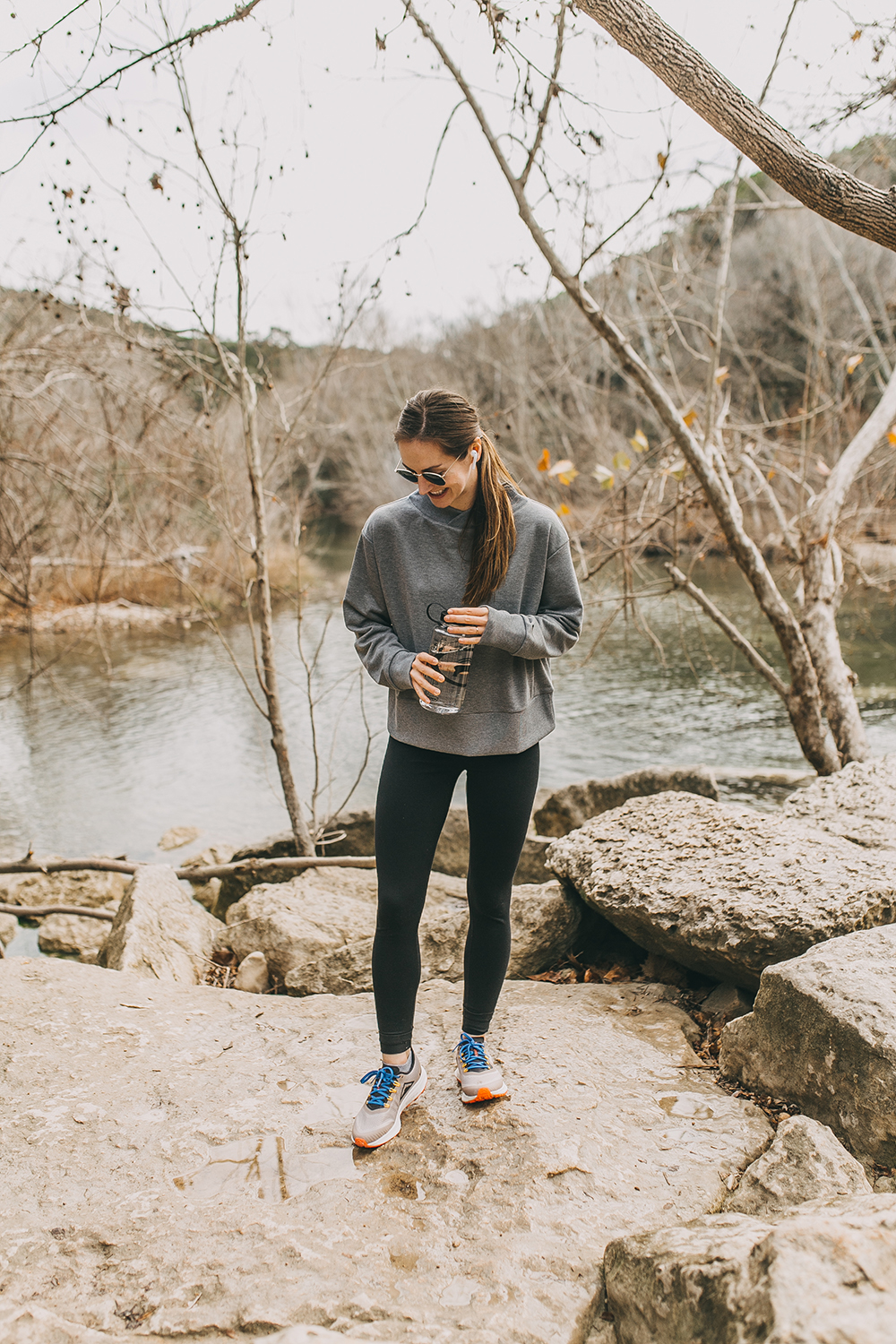 Honestly, running used to be my coffee…meaning, I HAD to go on my daily run to feel like a functioning human for the day. It started in high school when I'd run on our neighborhood trail with my dad. We'd run from start to finish, anywhere from four to six miles a day. It's funny, I had a playlist I listened to every run for YEARS and even now when I hear one of those songs it takes me back to that time in my life. But now, having a busy job and a baby to take care of, time to myself often means sipping my coffee in the car as I drive around for an hour keeping Jude asleep (#realreality…and ohh that sweet silence!). However, as Jude has gotten bigger and LOVES our jogging stroller, running around our neighborhood has become something I look forward to and has really helped me get back in shape post-baby.
Also, now that I'm no longer nursing, I can leave Blake with a bottle and have some time alone for more than just a couple of hours. And while of course a lot of that time is spent tending to housework and life things in general, I've also started really enjoying getting back into solo trail running around Austin. We have SO many incredible trails in this city and it feels AMAZING to pop in my headphones and feel the breeze on my skin and the weight of just my own body (…if you've ever run with a jogging stroller, you'll know it's hard work!! I feel SO light when I run alone haha). I cherish this time by myself and I especially cherish my body and all of the hard work it has done and continues to do as I try and build my endurance and strength back up again.
Running is so freeing for me, especially when faced with the challenge of running up a hill (ohh that feeling of conquering the hill!) or being quick on your feet when on a nature trail filled with rocks. It really just makes me feel alive and in control, and I am so glad to be getting back in touch with this side of myself that's been stowed away. I guess our next task at hand is to get a basketball hoop for our driveway so Blake can enjoy that feeling, too!
When it comes to wearing the proper gear for my runs, Backcountry has everything I need. Comfortable and flattering leggings, a super cute and warm Nike pullover (LOVE this one!! Wearing a medium) and running shoes made specifically for the trail. Nike is my running shoe brand of choice and these sneakers are WONDERFUL! Extremely comfortable and supportive, plus the sole is made with extra traction so you don't slip while on a trail. I got a half size up from my usual shoe size and they fit perfect. Such a big fan of these – if you like to run on trails, I highly recommend this style. Also, my water bottle is AMAZING and just $10. Refill it a few times throughout the day and you've won yourself hydration gold star sticker (…and numerous trips to the bathroom, ha!).
Whether you're looking to getting back into running, hiking, skiing, biking, climbing…you name it – Backcountry has the gear you need and all the trustworthy brands we love. **Use code LIVVY15 to take 15% off your first purchase (exclusions apply).
And on that note, I've got about one more hour of "me time" before I go back into mom-mode, so I've actually inspired myself to go for a run after writing this post haha!! Time to lace up my shoes and throw my hair in a ponytail. Excited to get out and enjoy the fresh air today!
What's one sport you used to practice that you'd like to get back into? I'd love to know. Hopefully this post encourages you to try your hand at something you used to love – or perhaps even something totally new and different!
pullover – NIKE / leggings – NORTH FACE / sneakers – NIKE / water bottle – BACKCOUNTRY

SHOP MORE RUNNING GEAR

A big thank you to Backcountry for sponsoring this post! All opinions are my own.