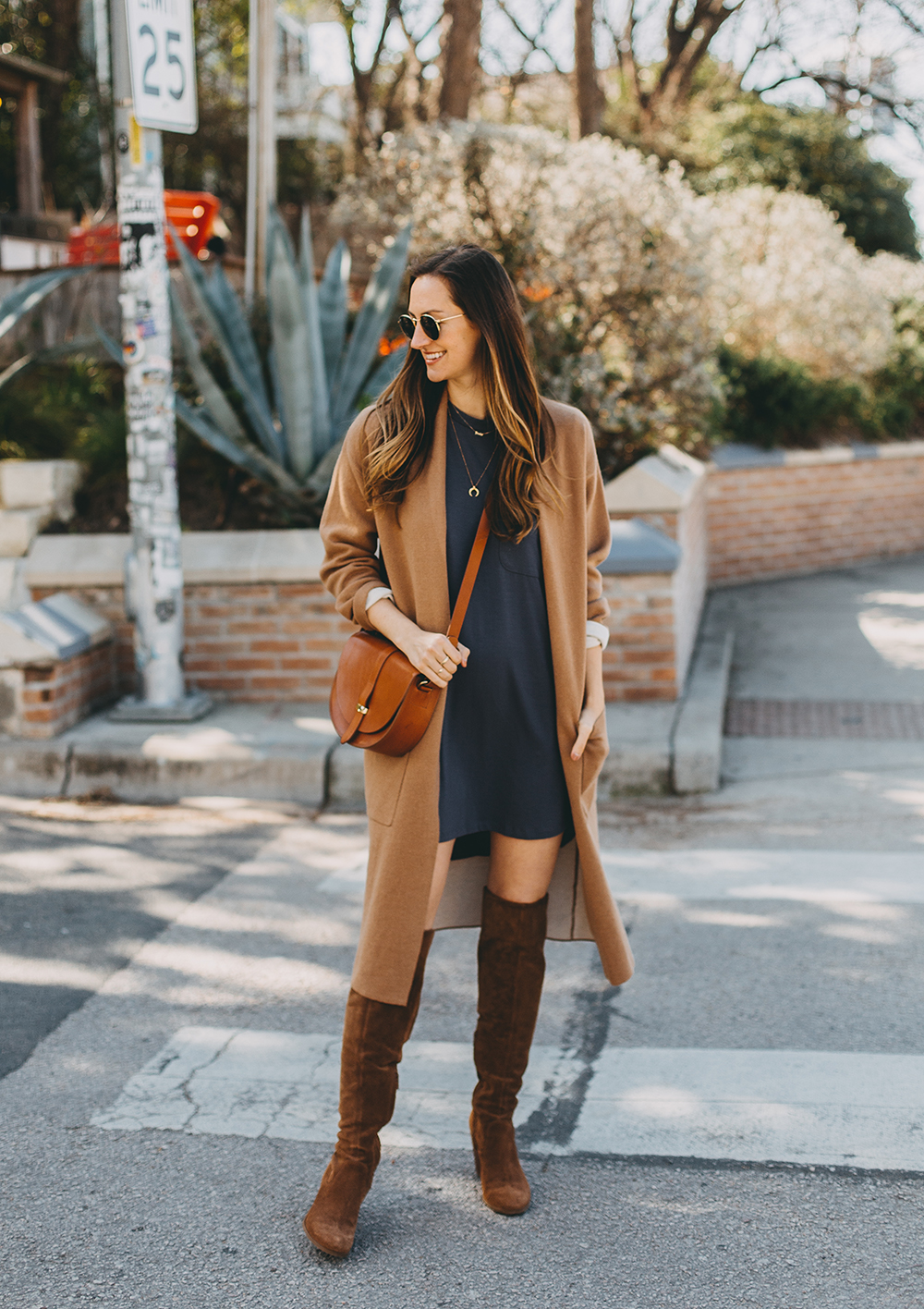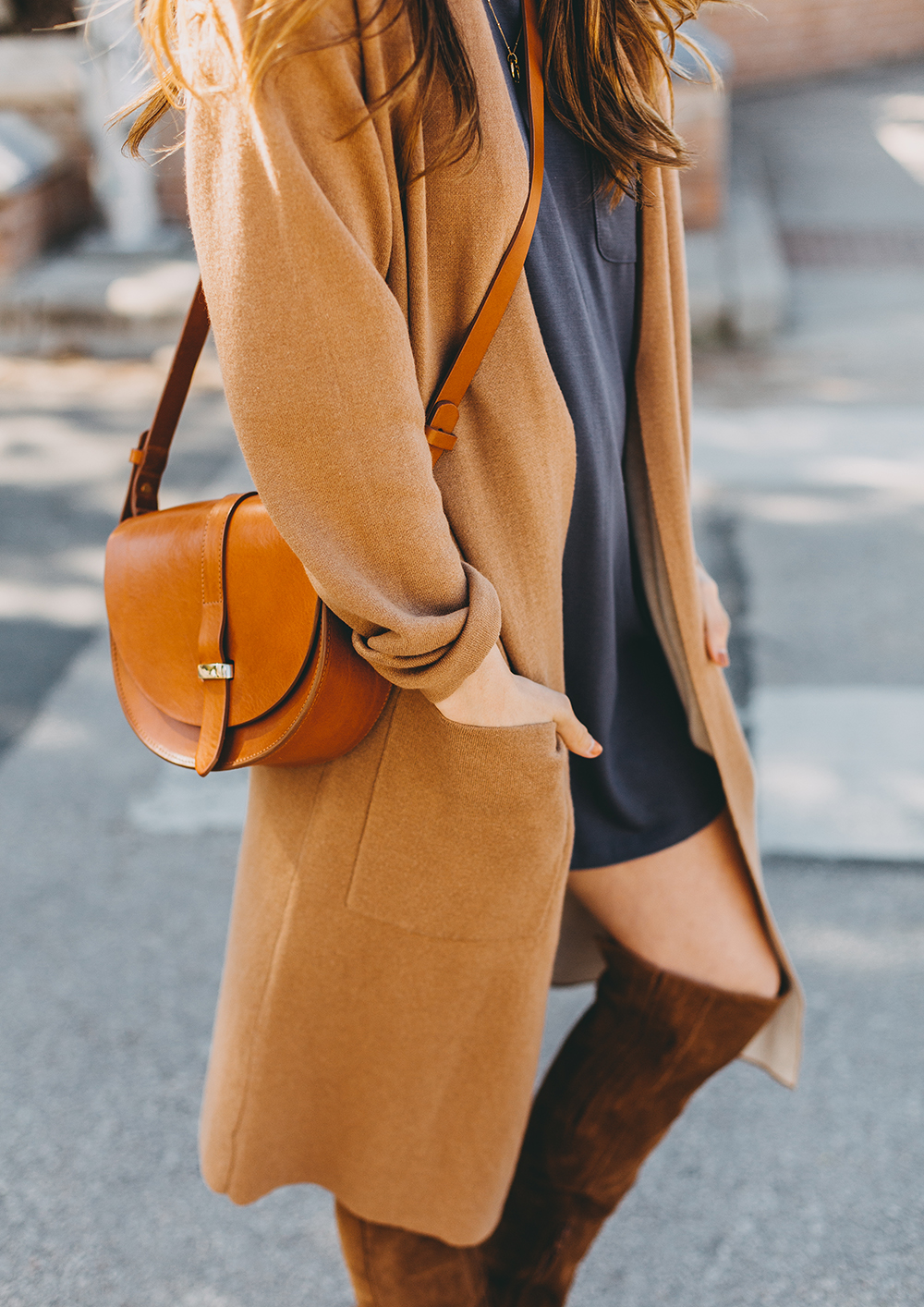 Hello there! It's been a while since I've done just a good 'ol outfit post…no baby on my hip, wearing something that makes me feel wonderful and that I am excited to share with y'all, too. I am 95% mom and 5% blogger these days, and I'm not sure what my work/mom life will look like once baby number two is here, but for now I am embracing that 5% of time to jump on my computer and answer emails or just have some time to myself (…likely doing laundry…let's be honest, ha!). About a month ago (before the quarantine and before so much in the world was uncertain and heavy), I met up with my friend and photographerAnna Szczekutowicz to grab coffee and catch up on life and shoot a few looks I've been loving lately. I felt pretty nervous and rusty getting back in front of a camera in the way I used to. I forgot how vulnerable it can feel…it's been so long! Anna is so great though and helps direct and find flattering angles…I know when she sends me the photos I don't need to be nervous to click "open." Plus, there are a handful of new pieces I've been wearing so much lately that I've really wanting to share with y'all. (This tee shirt dress is one of them!).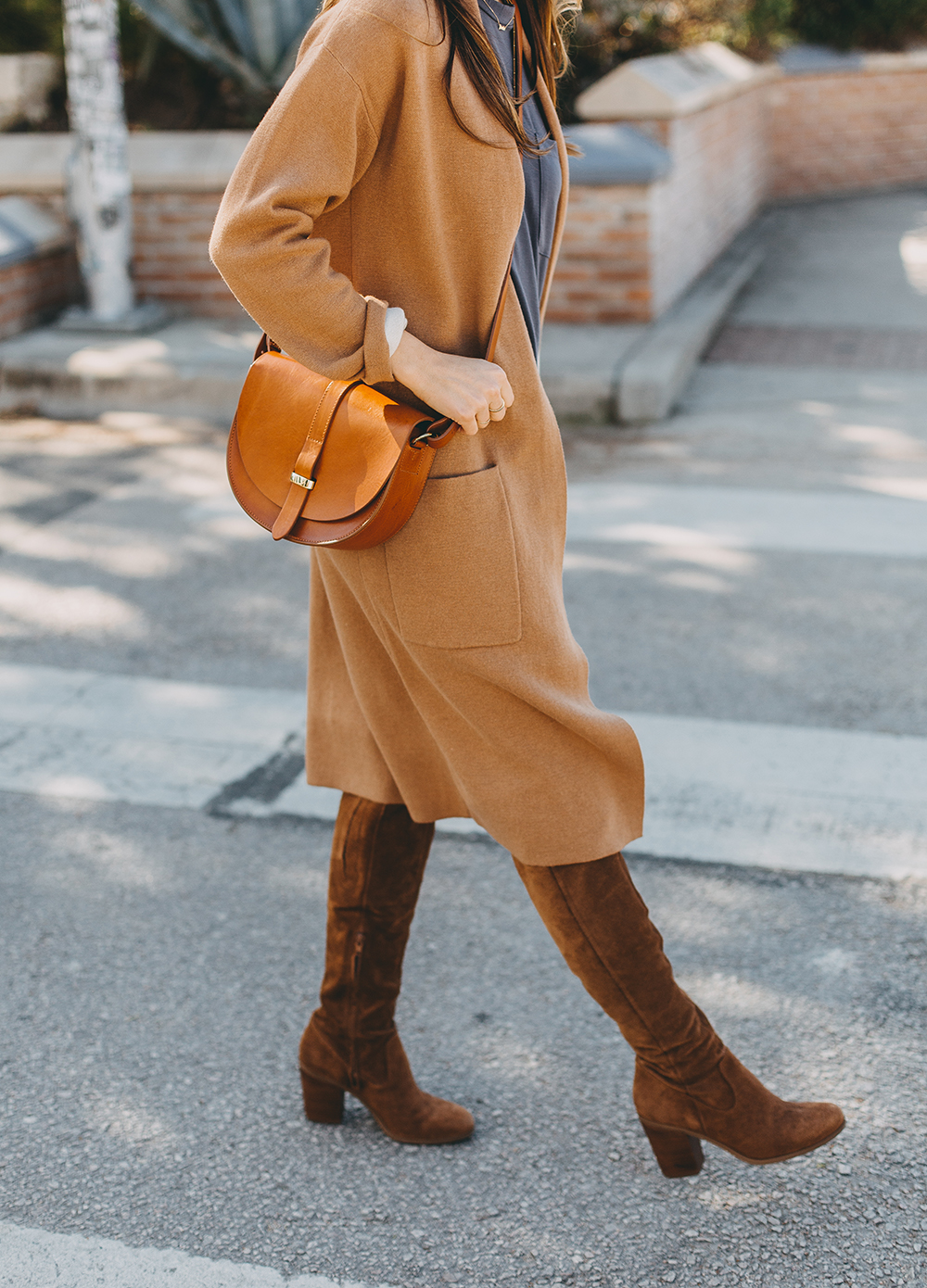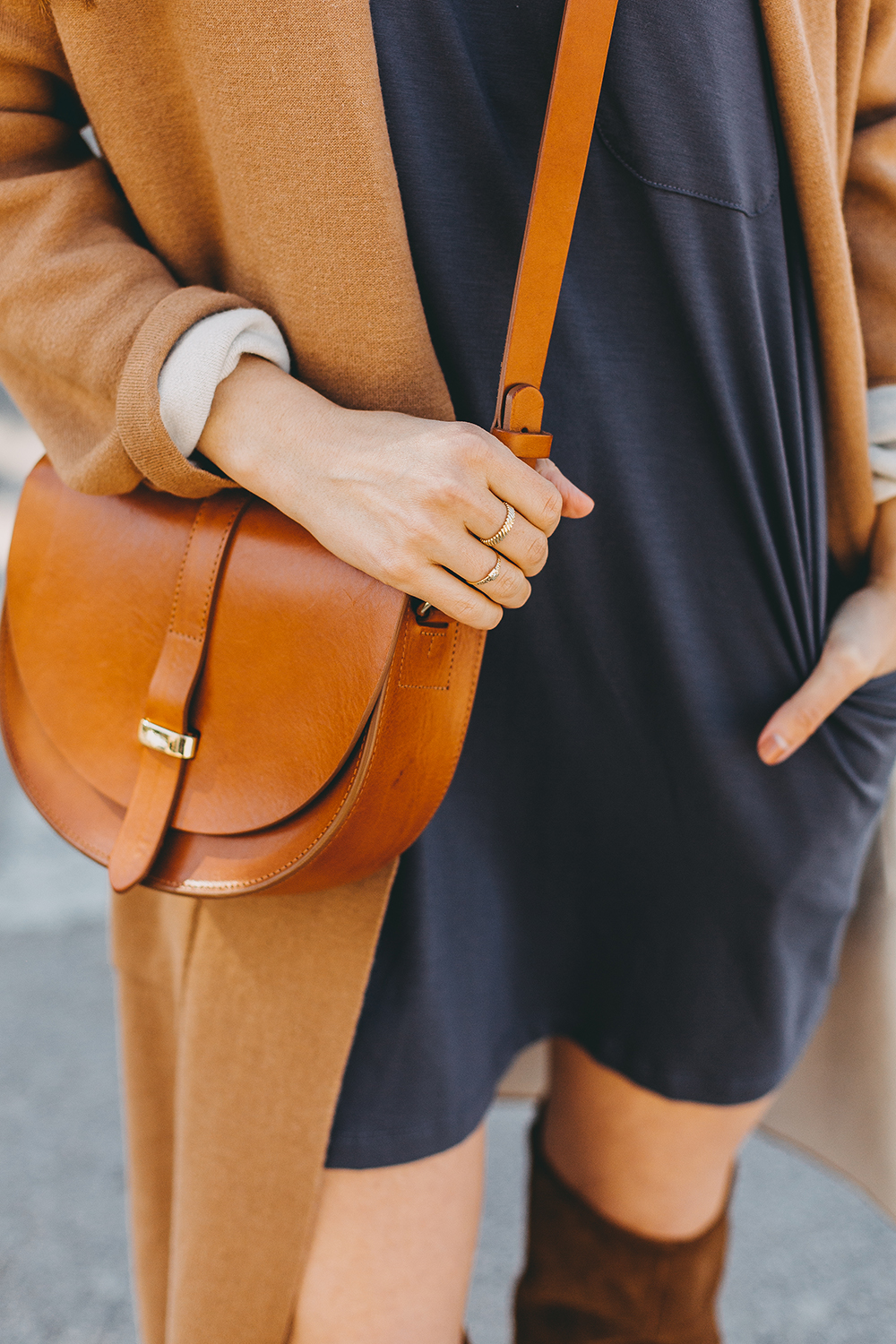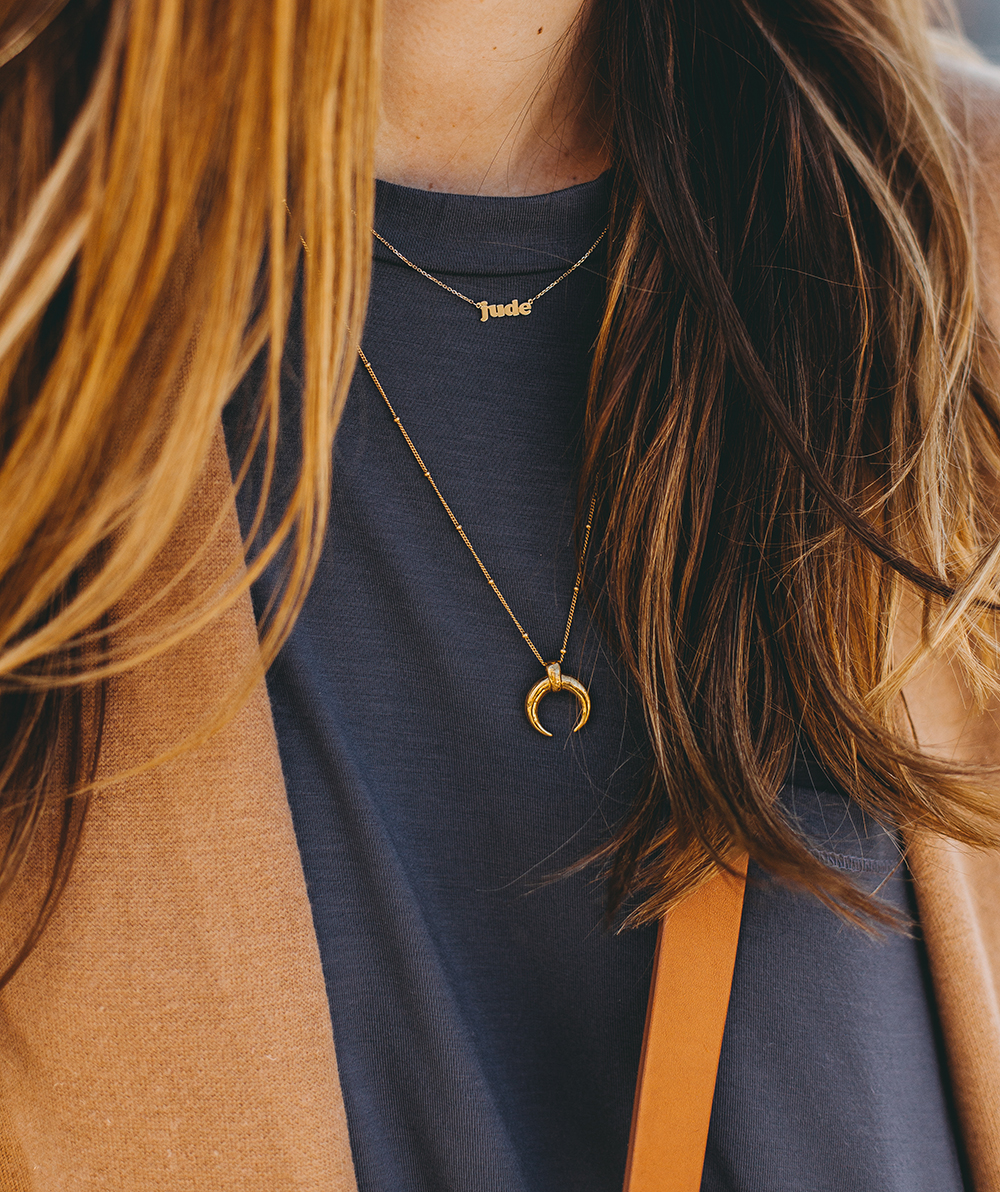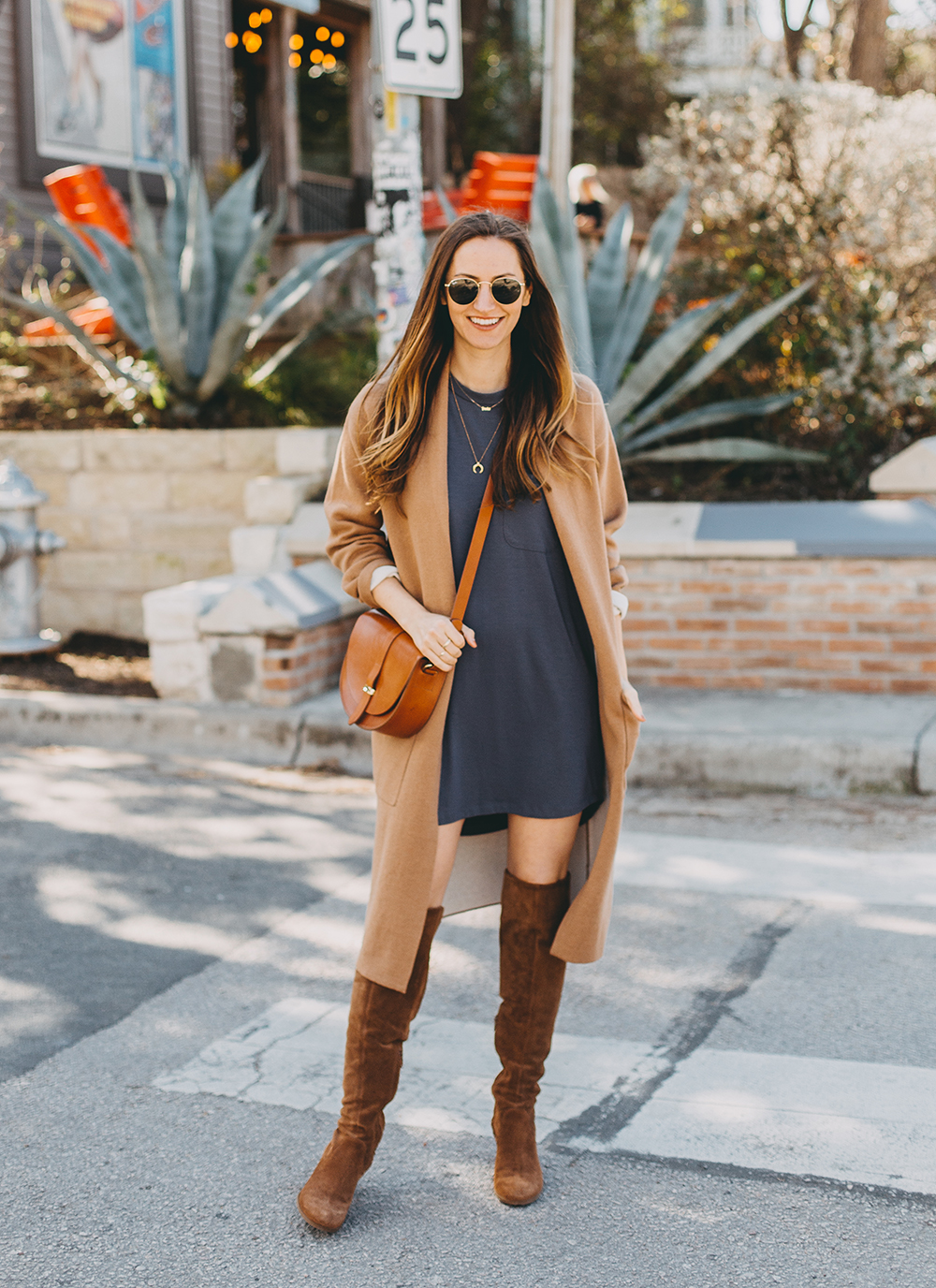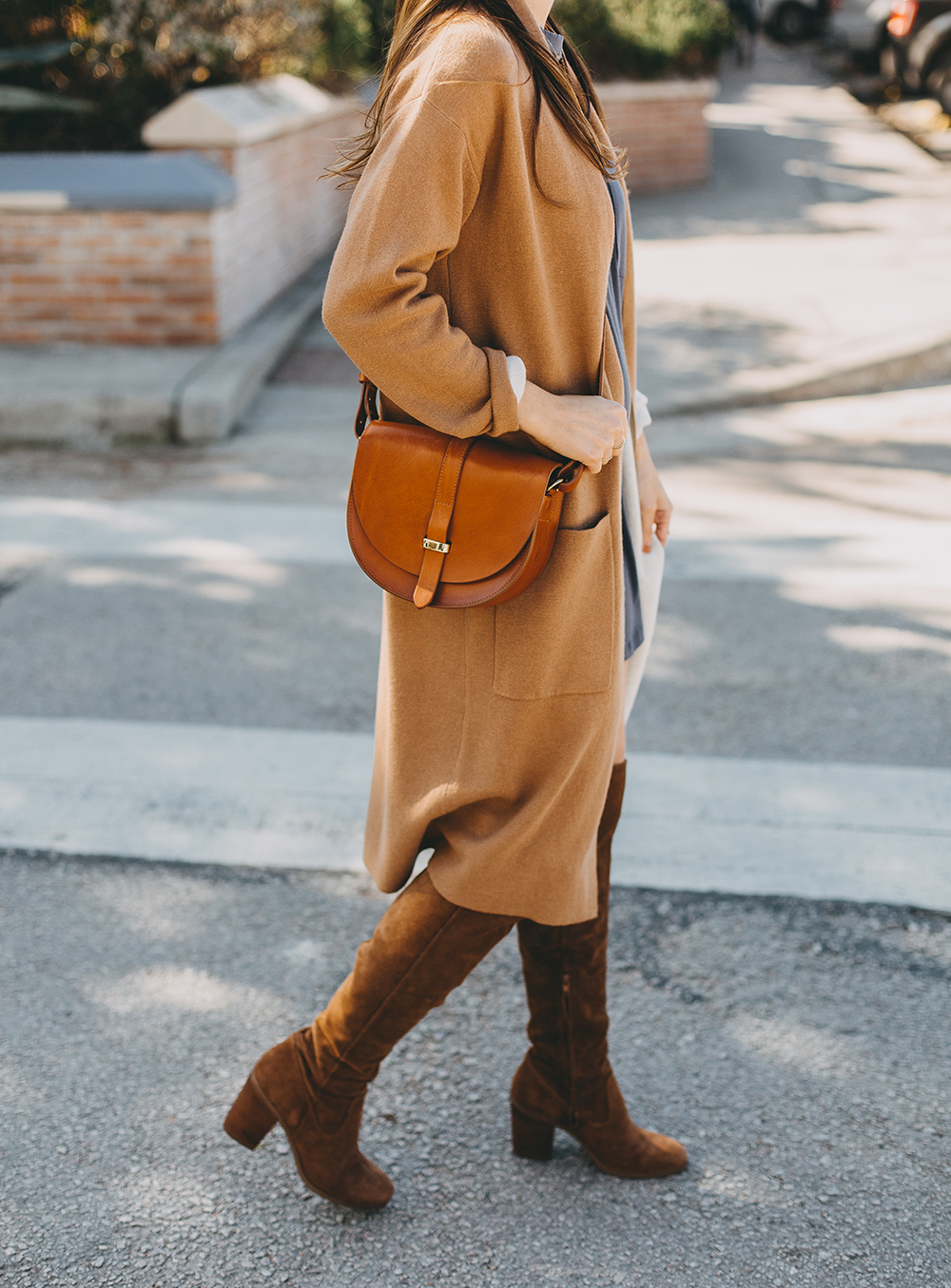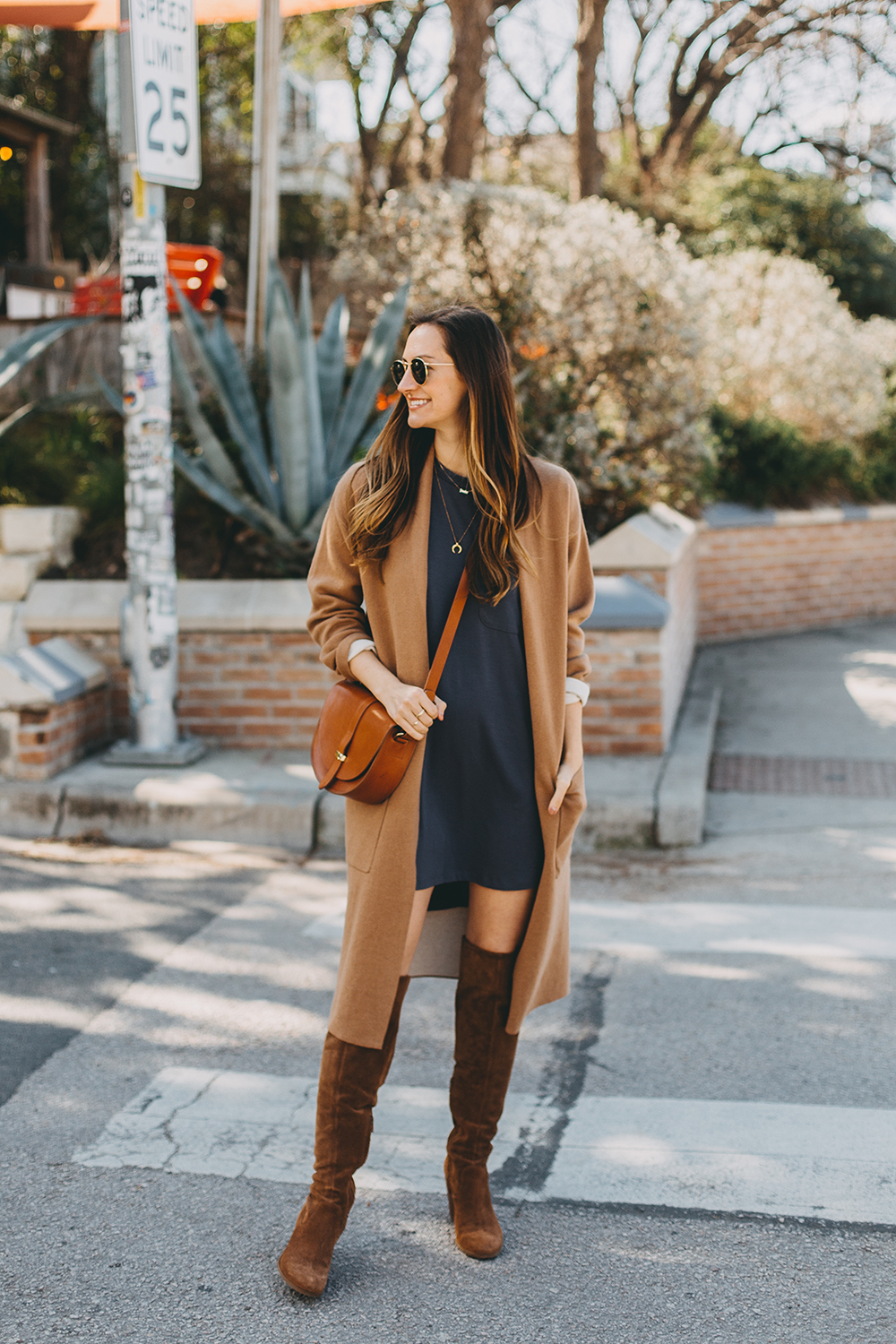 With so much going on in the world with Covid-19, things tend to feel really overwhelming at times. Sometimes I wonder if posting "normal" content is appropriate or not – but then I think about the type of content that brings me joy and lessens my anxiety…and it's definitely stuff that feels light and happy, like a simple outfit or watching @bennydrama7 videos on Instagram (in particular, his Shawn Mendes impersonations…).
This dress is from Backcountry and it's currently 55% OFF! It is SO SOFT and has pockets (hooray!). I'm 5'6 for height reference and wearing a size small. It also comes in a pretty muted aqua color if you're like me and re-wear the same things over and over! 😉 It's hands down my favorite tee shirt dress…plus it fits great if you've got a growing baby bump! My cardigan is from the Aritzia store in Austin. It's sooo cozy and has a nice thickness to it. Definitely elevates an outfit!
This is a more dressed up way to style a tee shirt dress, but if you're generally super casual like me, nix the cardigan and pair it with Birkenstocks (weather permitting). Simple and cute…and can't beat that price!
I hope you are all staying safe (and sane) and doing your best to get through this crazy time. It's amazing how we are all in it together – each doing our part to stay home and stop the spread. Though the monotony can get to me at times, I have enjoyed seeing the beauty of our home from a new perspective. The safety and health of family is so much greater than anything else right now. Sending love to y'all, and thanks so much for stopping by. XO
**Photos by Anna Szczekutowicz Photography
CARDIGAN / DRESS / HANDBAG / SHOES (similar, mine are old Steve Madden) / JUDE NECKLACE / CRESCENT NECKLACE / SUNGLASSES