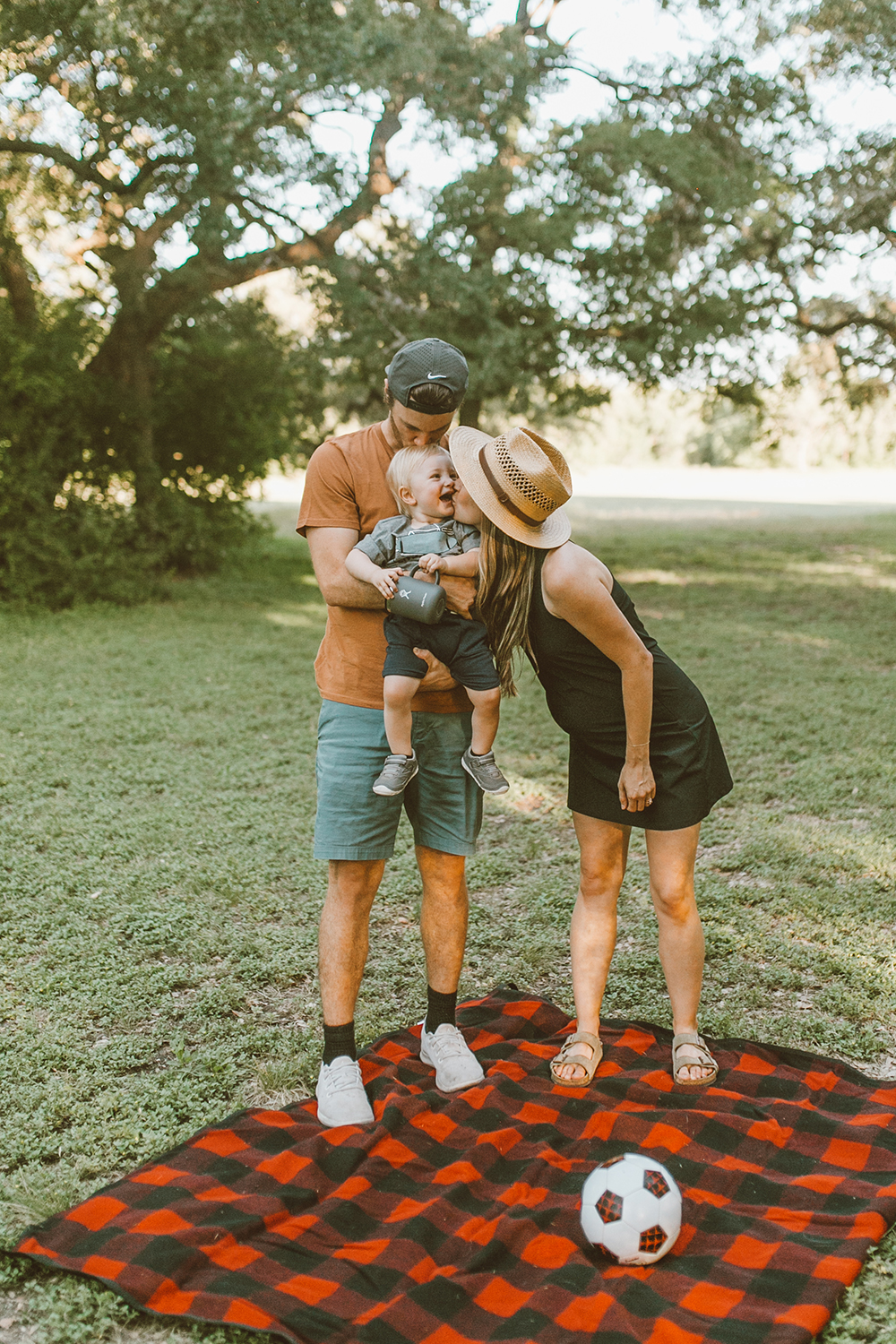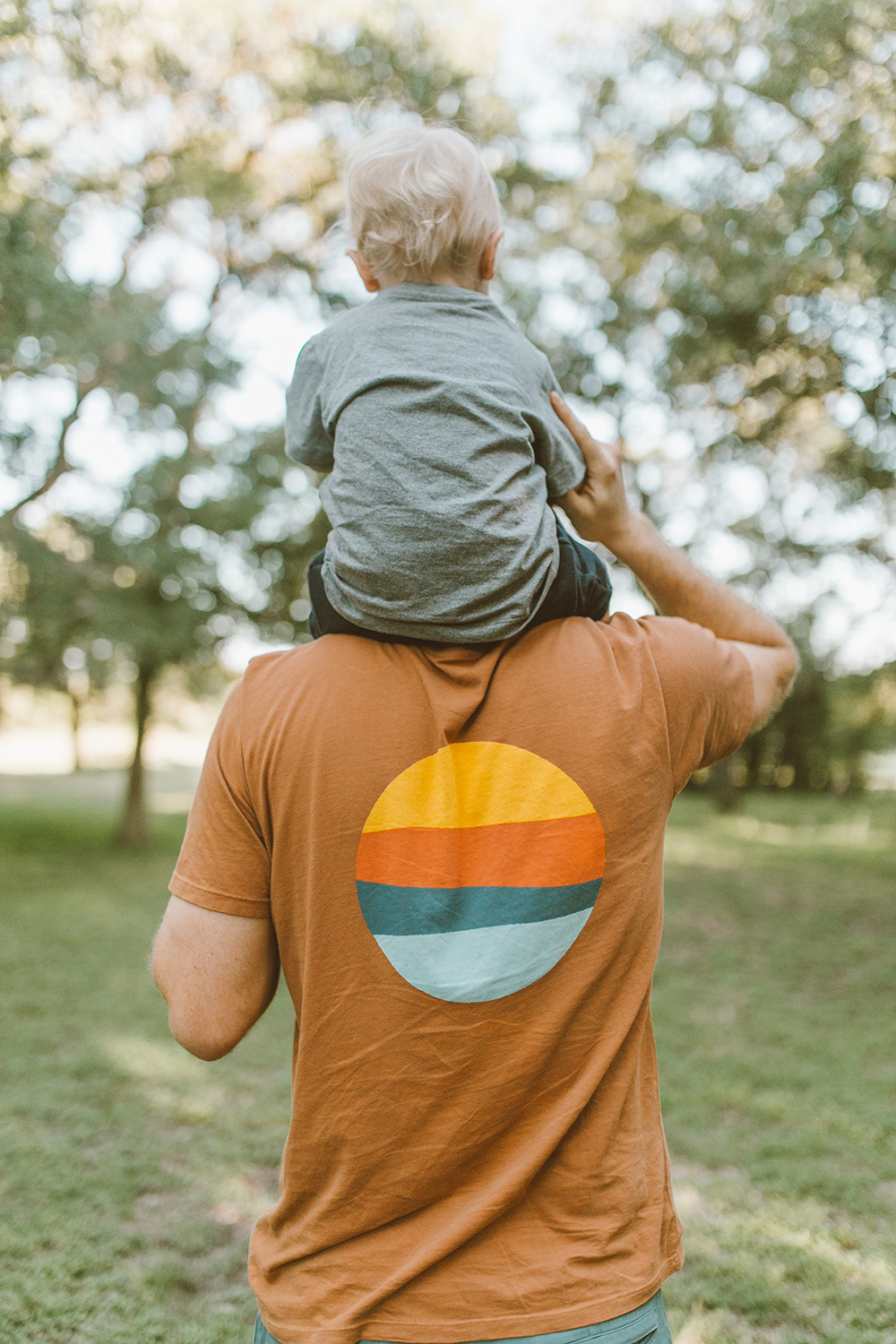 First off, a big slow clap to all the amazing dads out there! Father's Day is around the corner and in our family, Blake sure is deserving of a day dedicated to celebrating HIM! To help prep for this special day, I've asked our favorite guy to share 10 "Blake-approved" gift ideas! These range in price from $25 to $200, but most are on the more affordable end. We hope you find something extra special for the dads in your life!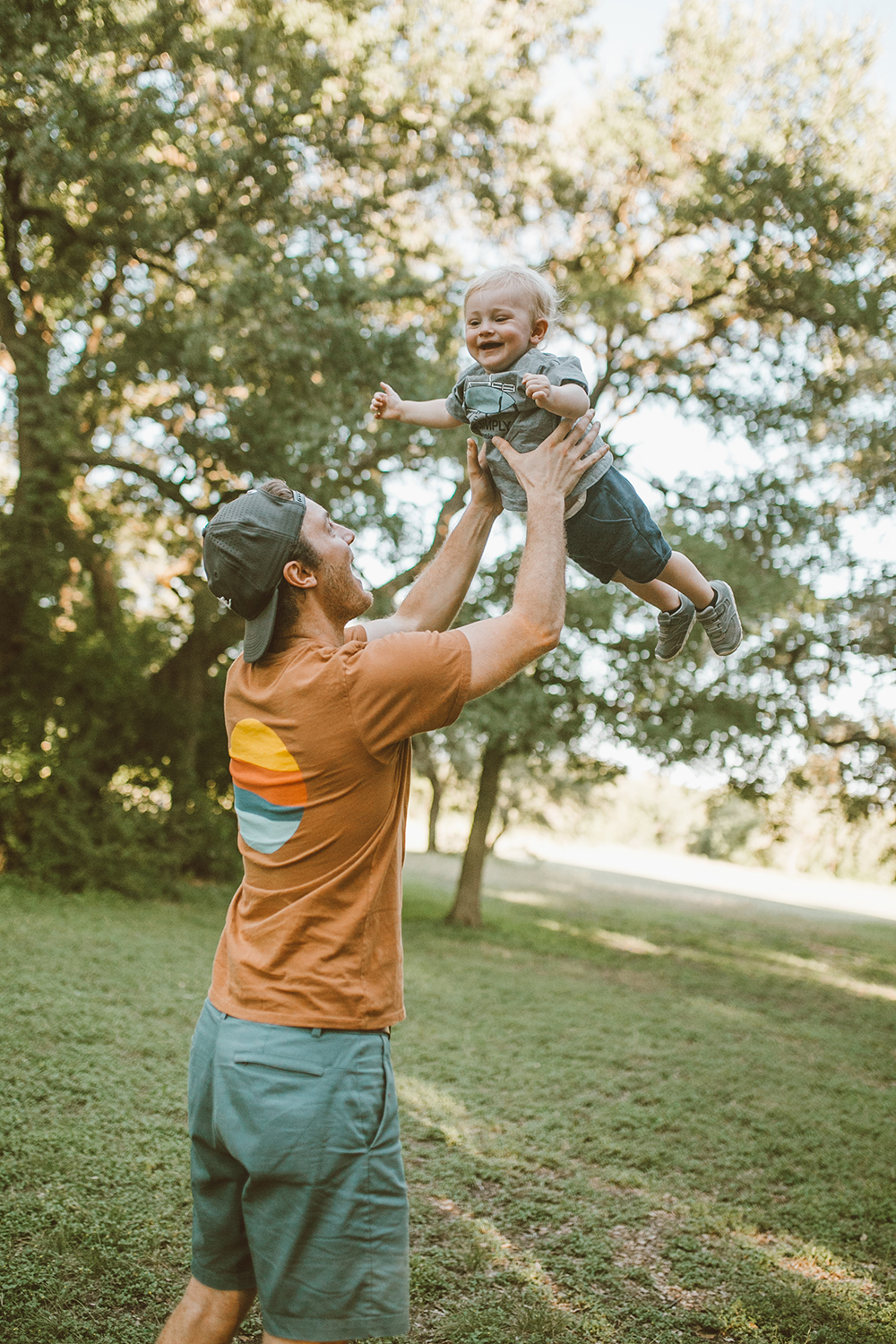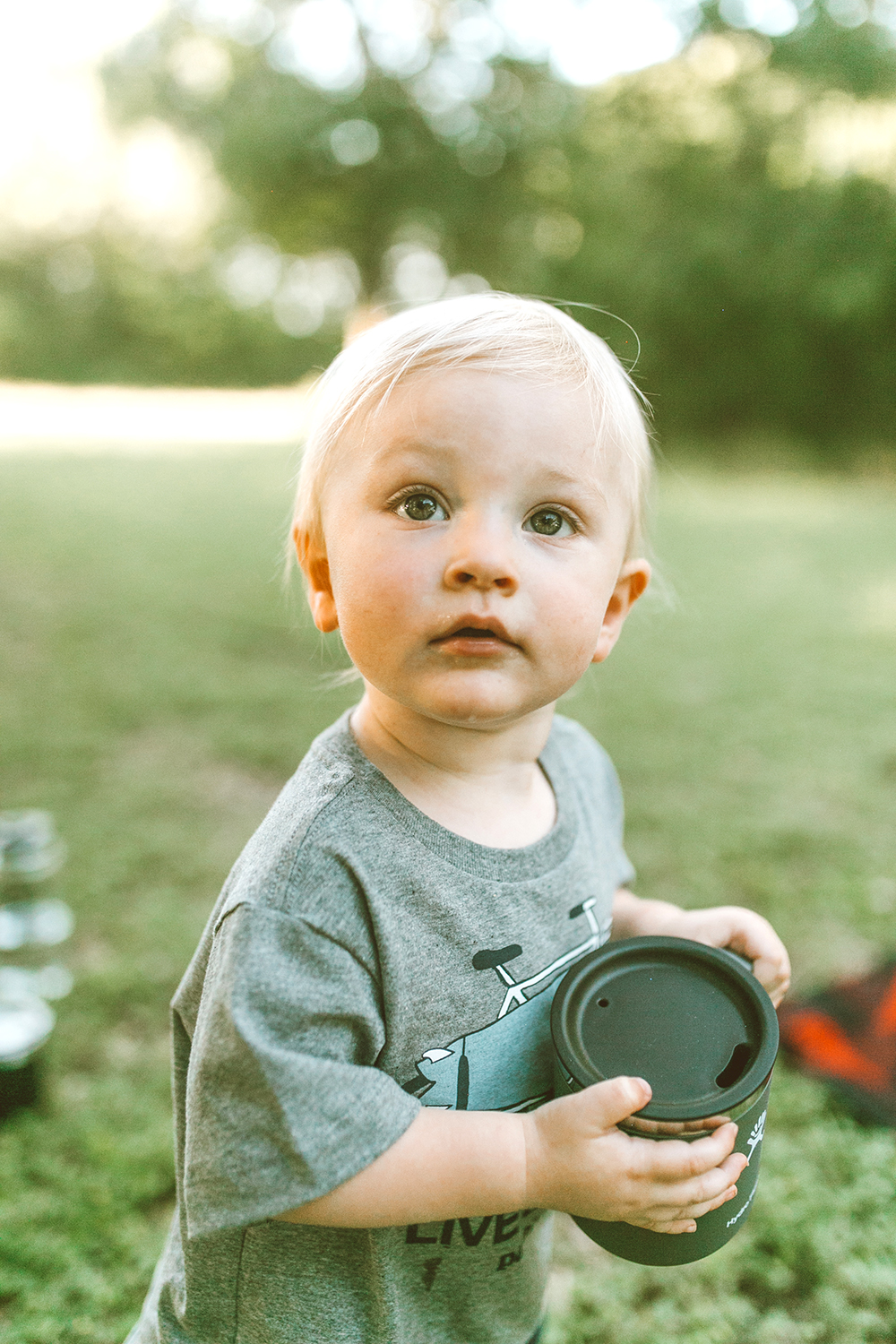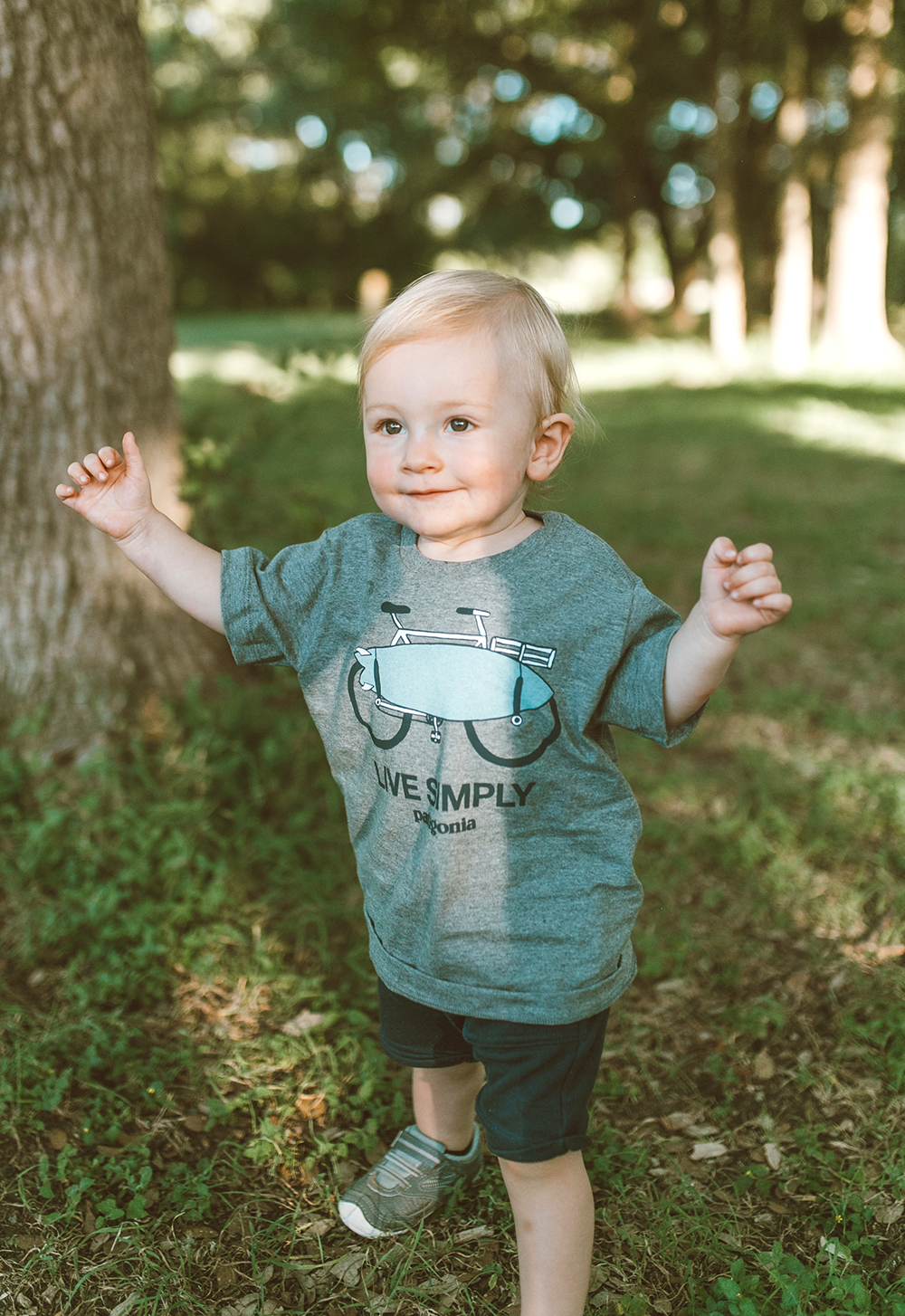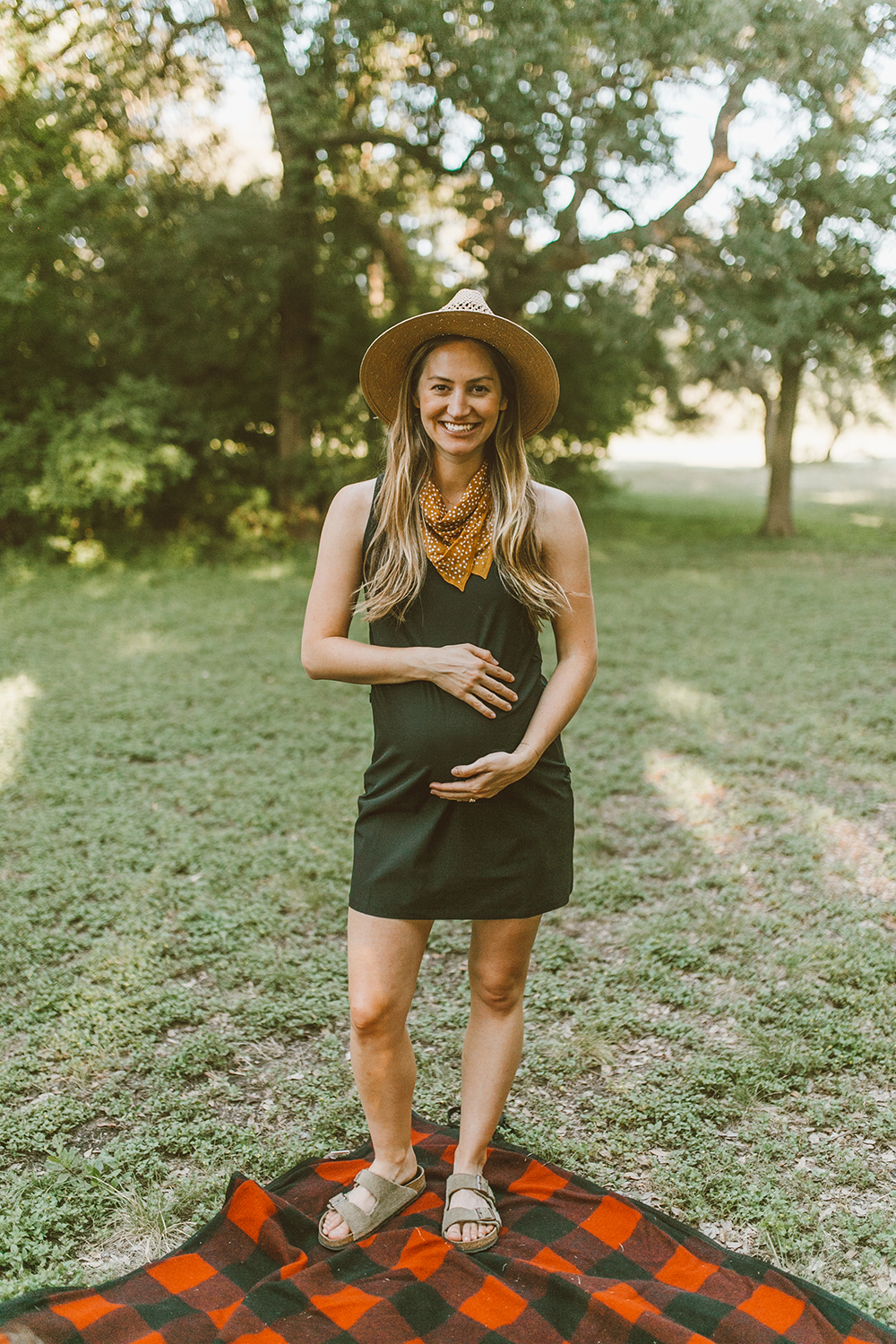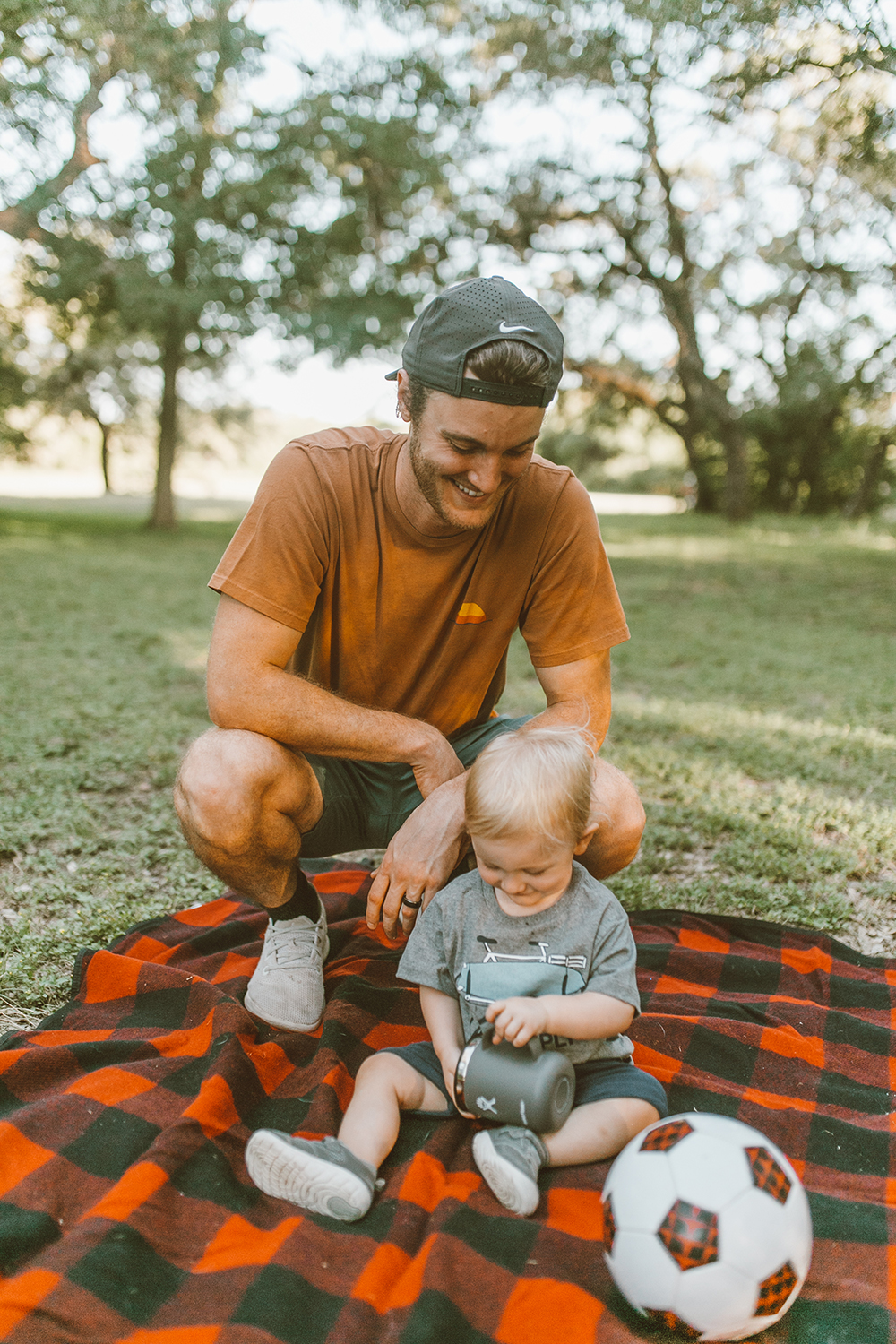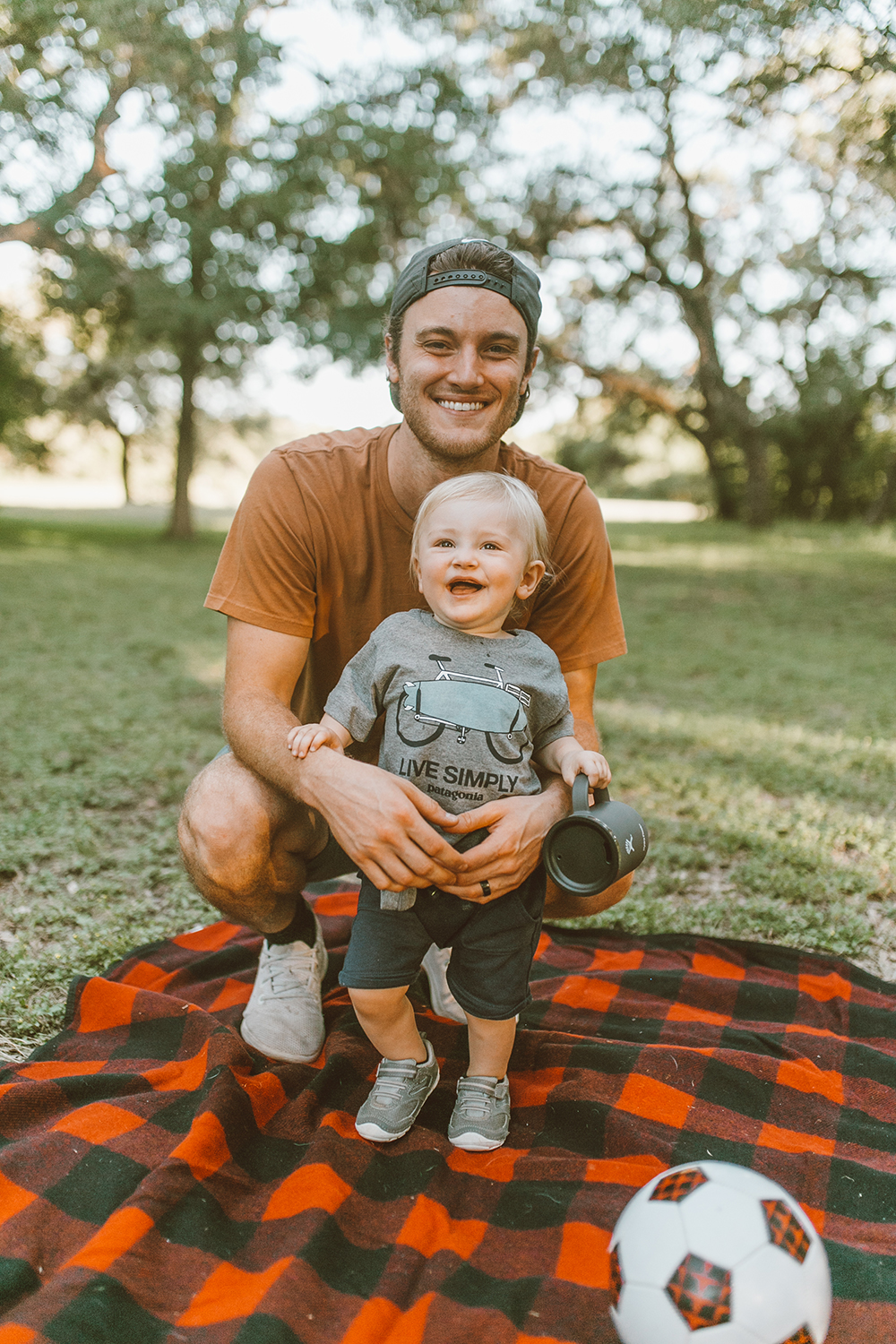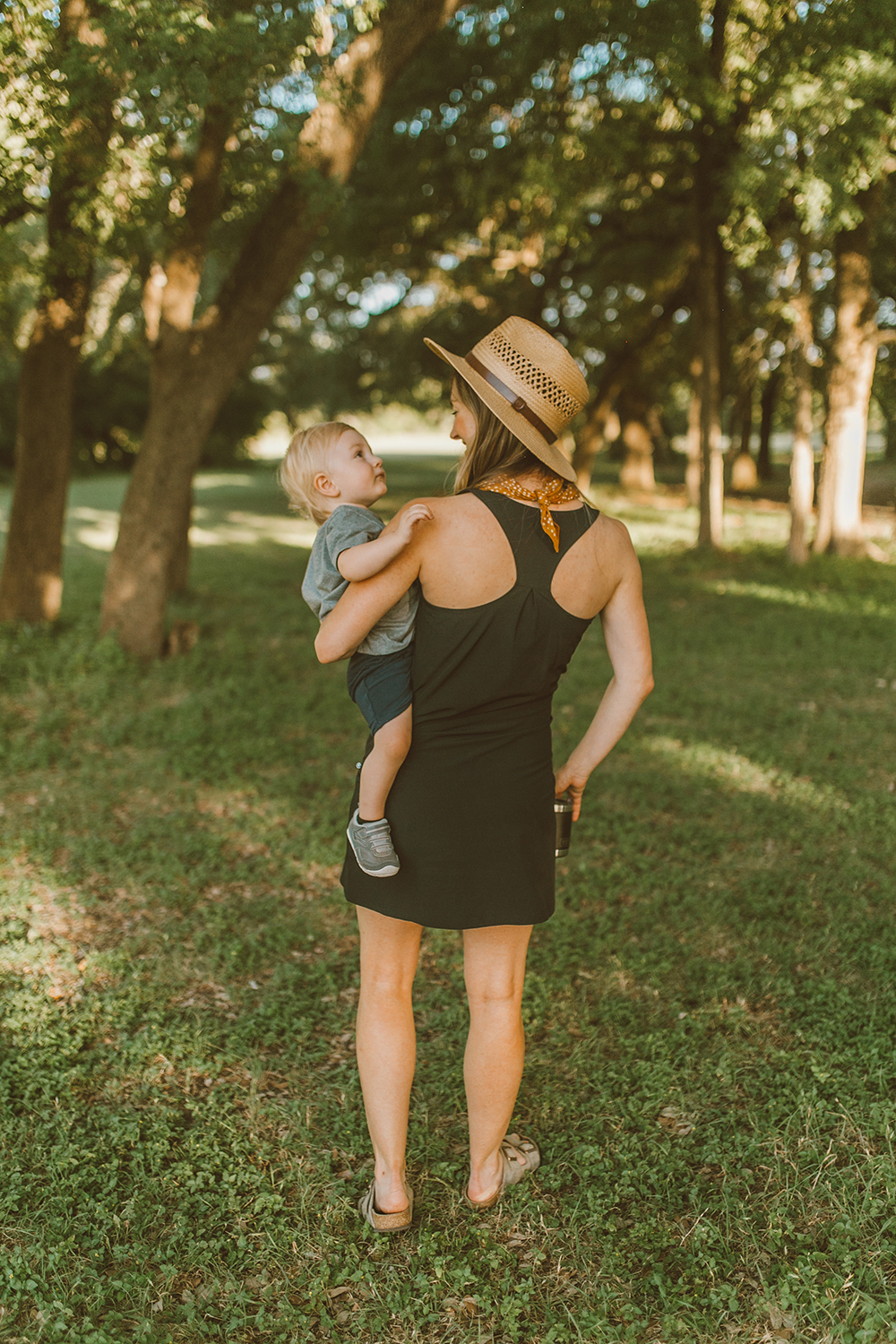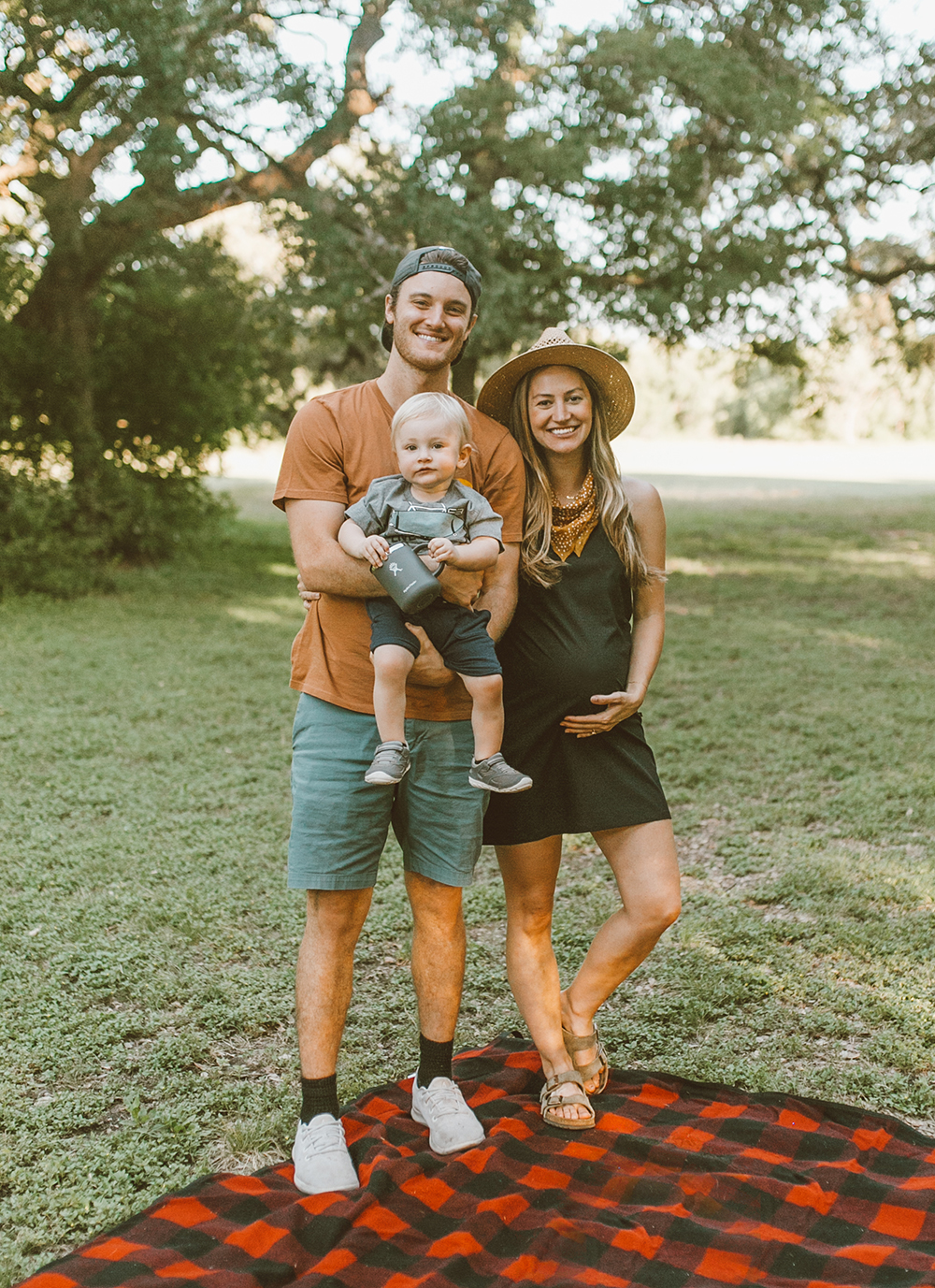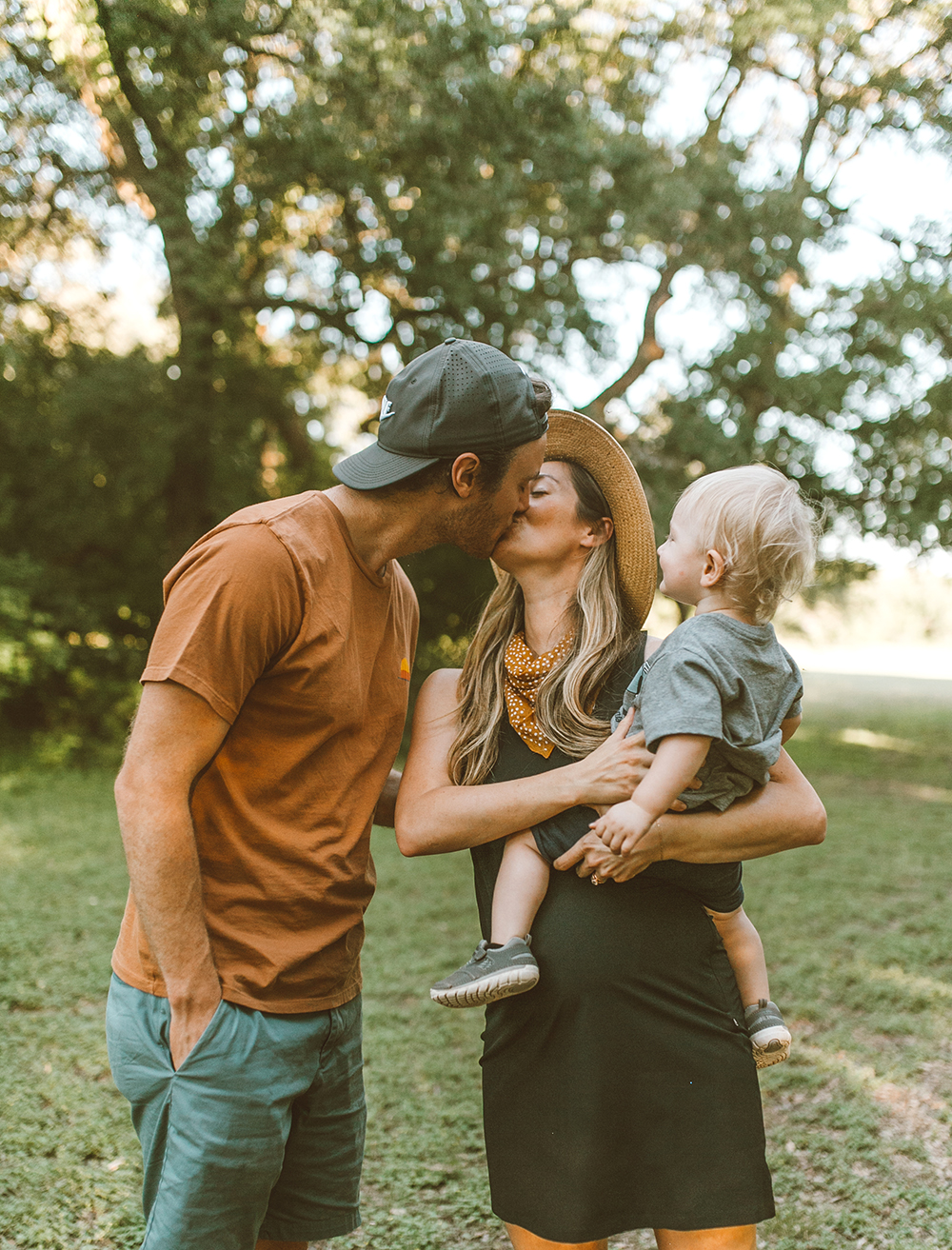 Before I get to the gifts, I want to take a moment to say THANK YOU to Blake for being the most incredible dad to Jude – and dad-to-be to little bro coming in August. I am constantly in awe with how much he loves, cares for and truly takes care of our family. He warms Jude's bottle (and makes a fresh cup of coffee for me!) every morning and brings it to us in bed, he walks me to the car EVERY single time, carrying Jude and getting him settled in his car seat, then makes sure to kiss me goodbye no matter what. He cooks, he cleans, he makes up the silliest dances to get Jude to laugh – he is 100% a go-getter and the absolute best dad. Though parenthood is quite the exhausting journey, Blake makes it SO FUN and never complains. Every mundane task is made into a really wonderful time because he's so positive and happy! Blake – we adore you, we are beyond grateful for you and we LOVE you and love you (and love you some more!).
And now for some awesome gift ideas! All of these items featured can be found at Backcountry – our favorite destination for all things outdoorsy!
As you have probably noticed if you've followed me for a while, we are major coffee drinkers in this family. We use our Hydro Flask water canteen daily, so scooping up the coffee mug was a no brainer! Under $30 and it keeps hot drinks piping hot and cold drinks chilled for hours. Would be cute paired with a bag of local coffee beans and a good book for a fun gift idea.
Now that we have a little man on the move (literally, he is the energizer bunny, ha!), we spent a TON of time at parks around Austin. I know that $150 seems like a lot when you think of a picnic blanket, but trust me, this Pendleton Roll-Up Blanket is AMAZING and a total game changer! For one, it lays out big then rolls up nice and compact, and two, the bottom side is nylon so you can put it over wet grass/dirt and it doesn't seep through. This thing stays in our car at all times – seriously, can't recommend enough!
Blake is generally really picky when it comes to me scooping up clothes for him, but when I ordered this Mollusk men's tee (the one he has on in the post), he was super excited to wear it. It's got that relaxed surfer vibe AND it's made in California…and just $35! (I actually love it so much I will definitely be borrowing this tee to sleep in as this bump keeps growing, ha!). Mollusk has really cool options at Backcountry, definitely worth checking out.
Sharing more favorites below…but real quick wanted to chat about Jude's tee (omg he is wearing a 2T y'all…WHERE did my baby go?!) and my cute dress! My dress is actually from the Backcountry brand and it's a combo of polyester and spandex that makes it extremely comfortable and breathable. This would be THE perfect dress to throw on over a swimsuit at the pool, beach or lake. It's moisture-wicking, so sweat/water evaporates a lot faster than other materials. I'm wearing a small for reference – such a fan! Lastly, we've been big fans of Patagonia tees for Jude and this new style is just precious. He is 16 months old and wearing 2T…we could have gotten away with size 18 months, but I'm the parent that says "he'll grow into it…" ha!

What's on your Father's Day gift list this year? (Ps. You can't ever go wrong with YETI anything!). Hope you have a wonderful weekend!
PS. Use code LIVVY15 for 15% off your first purchase! (Exclusions apply).
SHOP BLAKE'S GIFT IDEAS
1 STANLEY COFFEE PRESS | 2 BIRKENSTOCK ARIZONA SANDALS | 3 YETI ROADIE COOLER | 4 PISTIL HAT | 5 PENDLETON ROLL-UP BLANKET | 6 STOIC BOARD SHORTS | 7 NIKE RUNNING SHOES | 8 HERSCHEL BACKPACK | 9 RAY BAN SUNGLASSES | 10 YETI HOPPER COOLER | 11 MOLLUSK TEE | 12 HYDRO FLASK COFFEE MUG
SHOP POST DETAILS
BLAKE'S TEE / JUDE'S TEE / MY DRESS / MY SANDALS / PICNIC BLANKET / HYDRO FLASK COFFEE MUG

A big thank you to Backcountry for sponsoring this post! All opinions are my own.