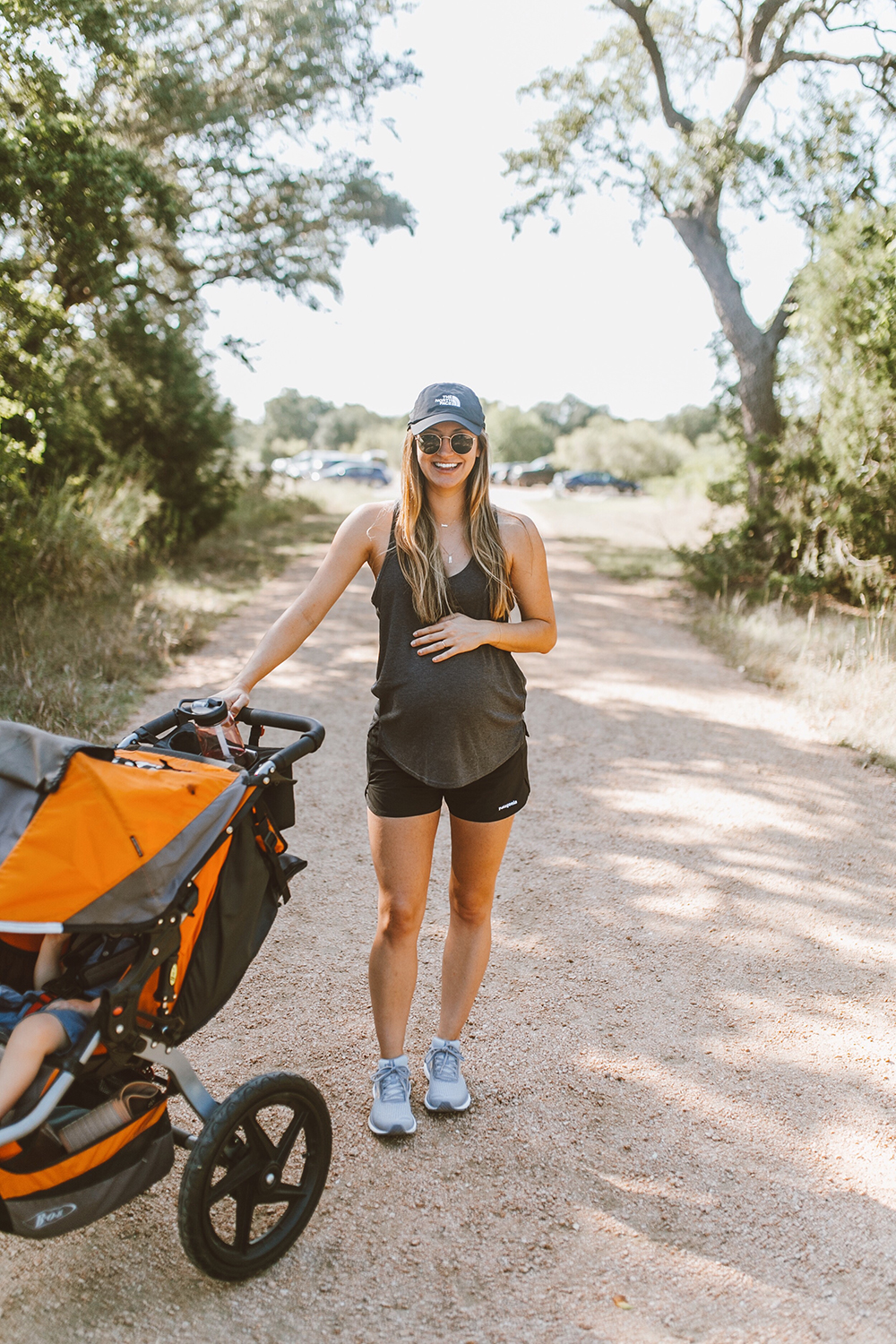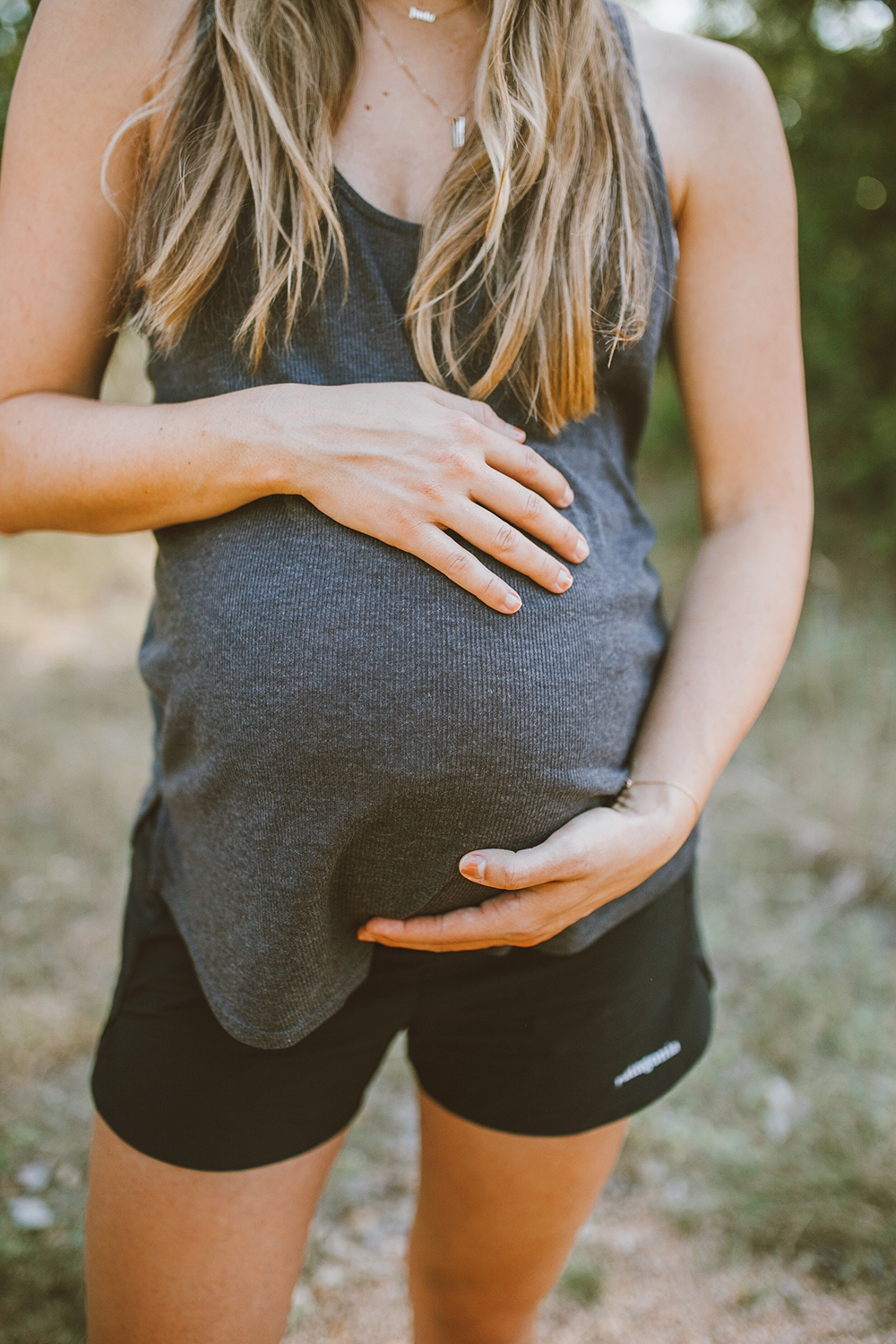 I can finally say it: we're in the home stretch! Currently 38 weeks over here doing my best to stay calm, comfortable and as active as I possibly can. Two days ago the word to describe this stage of pregnancy would have been "miserable" haha ah! (Hey, when you've reached the stuffed sausage feeling of pregnancy, I give full complaining rights, ha!). But today is a new day and after a morning walk on a nearby neighborhood trail, I am feeling energized, less achy and overall, content. I know I'm a broken record with this mindset, but getting outside and breaking a sweat (even if waddling at snail pace, like me) really can do wonders on your mental and physical state. Pregnancy is not easy, but something as simple as a daily walk can make a HUGE difference in how your feel!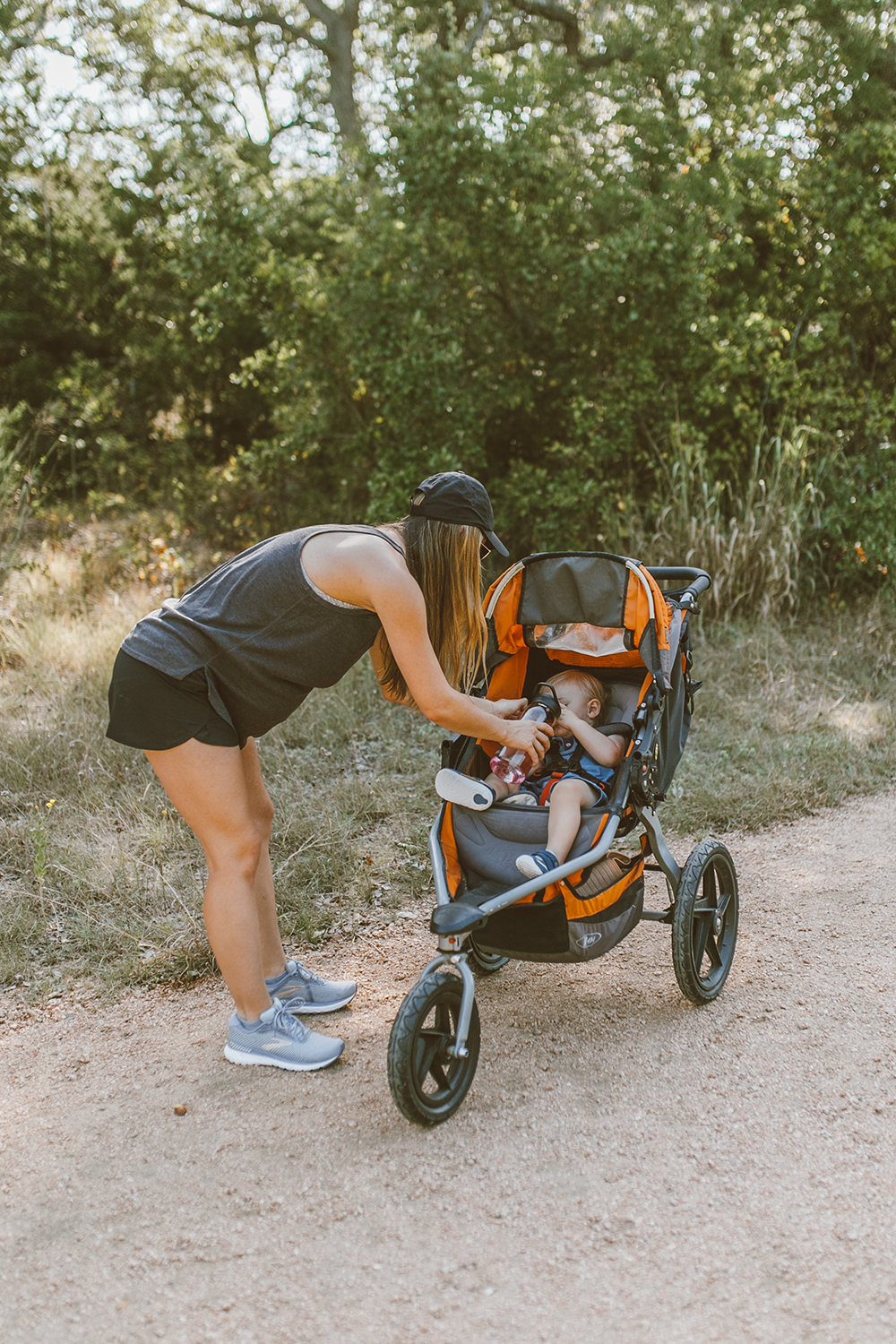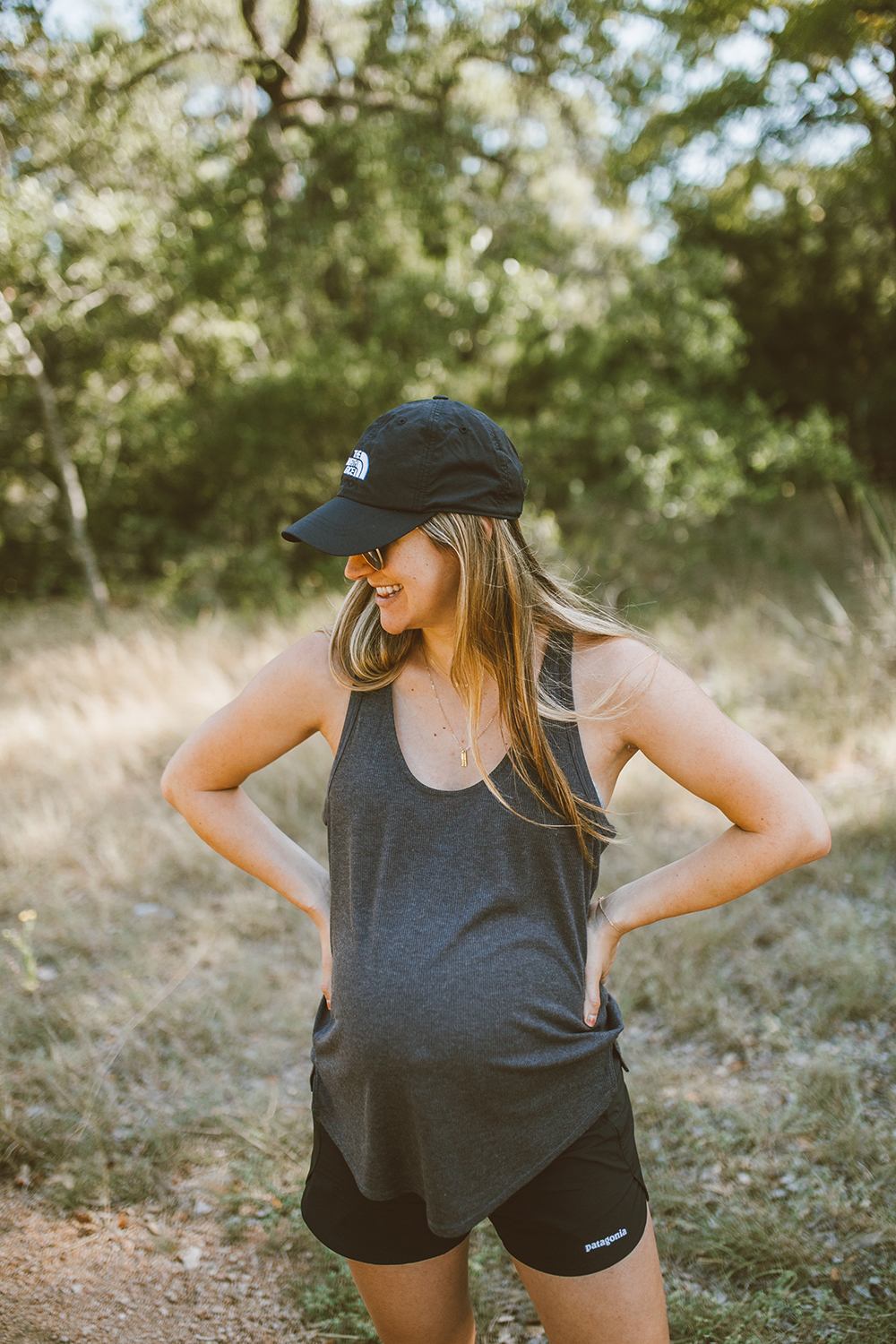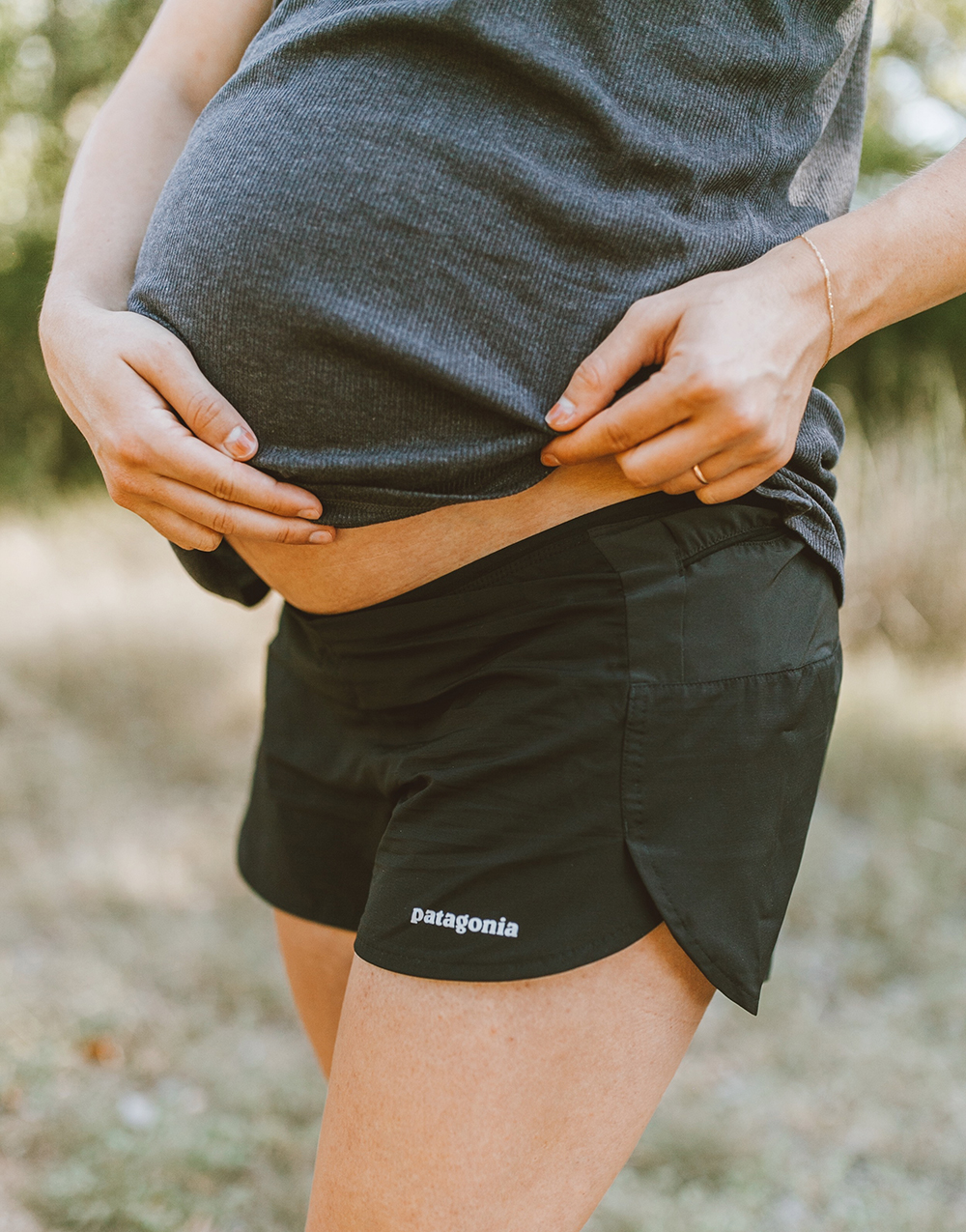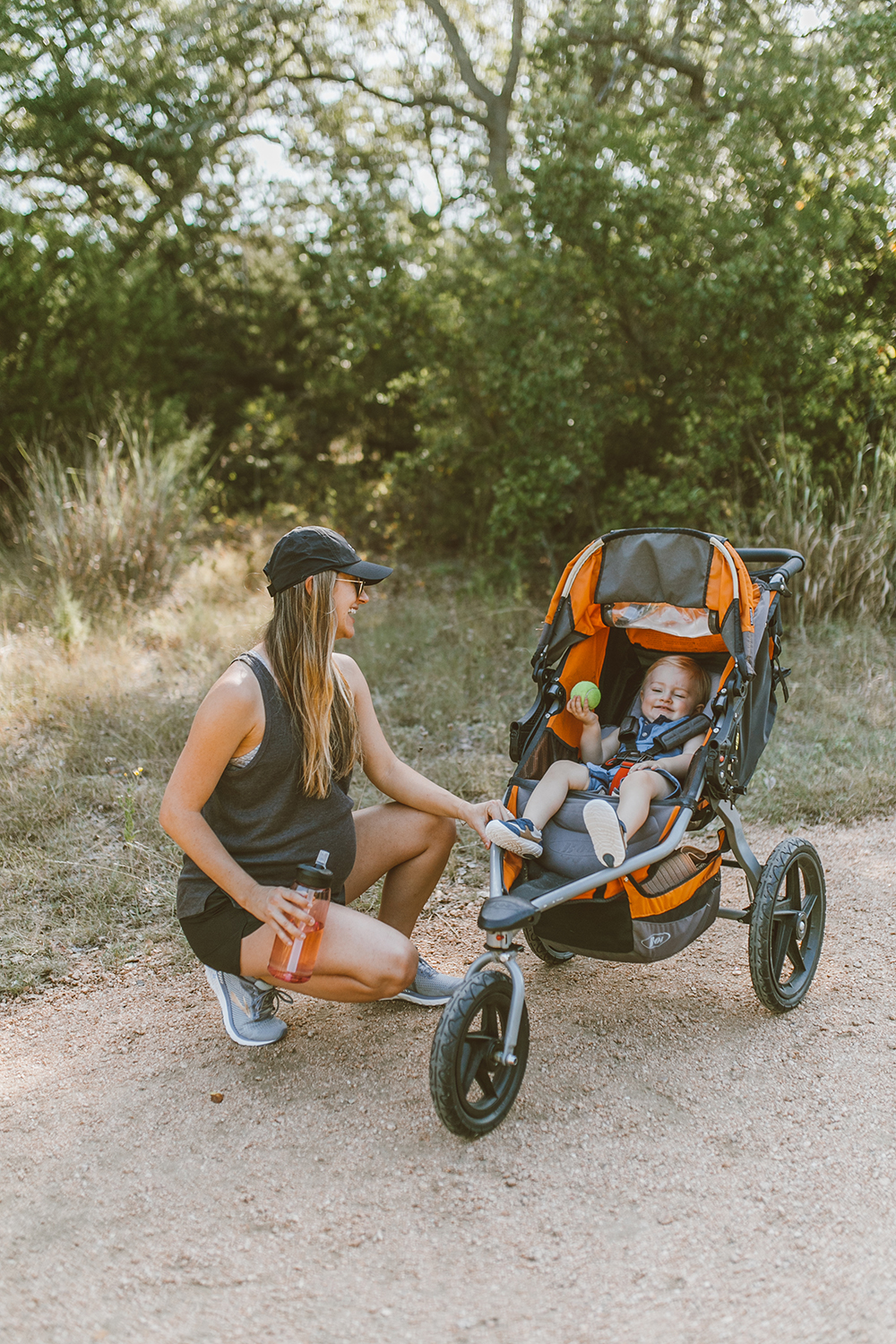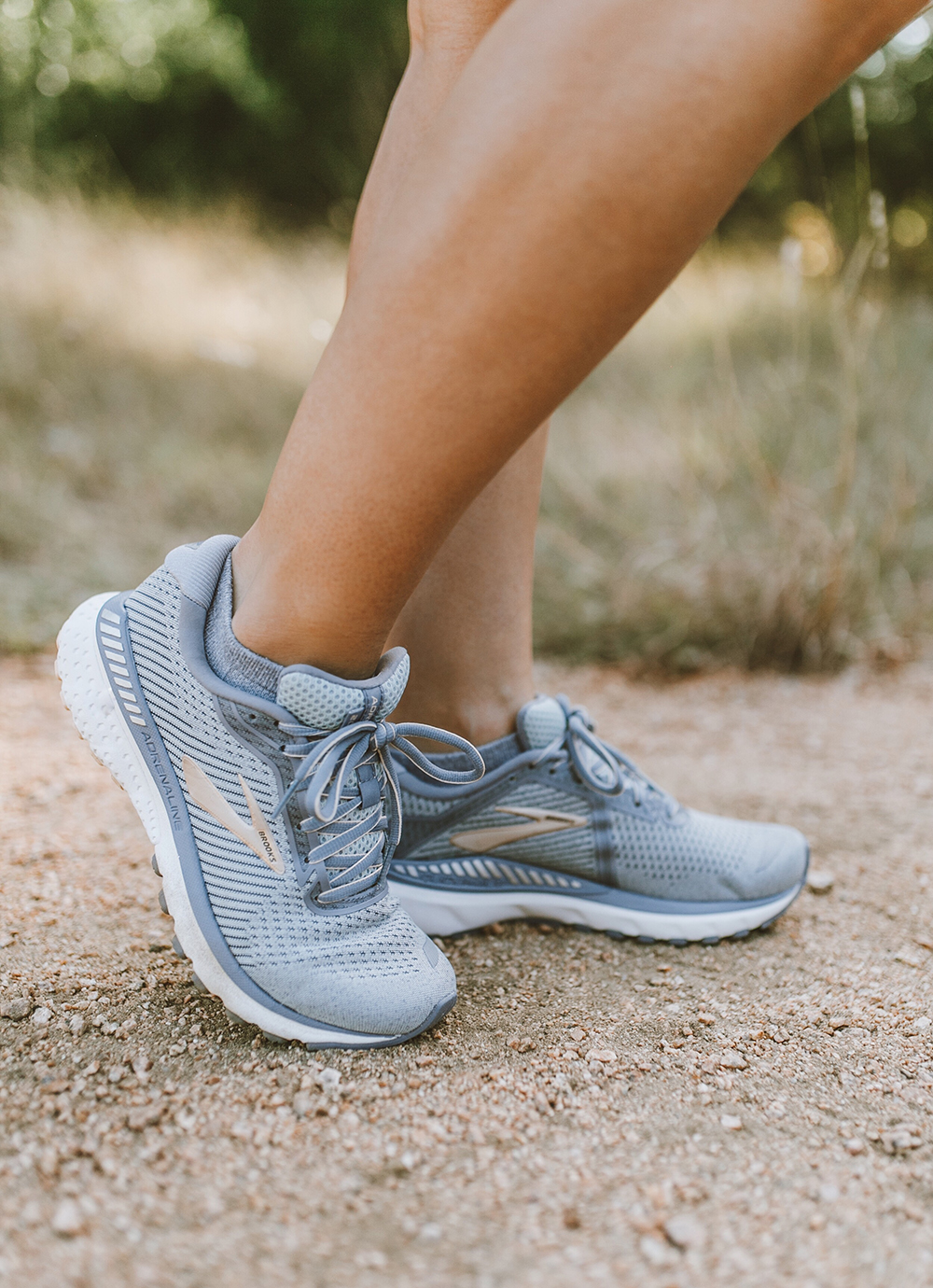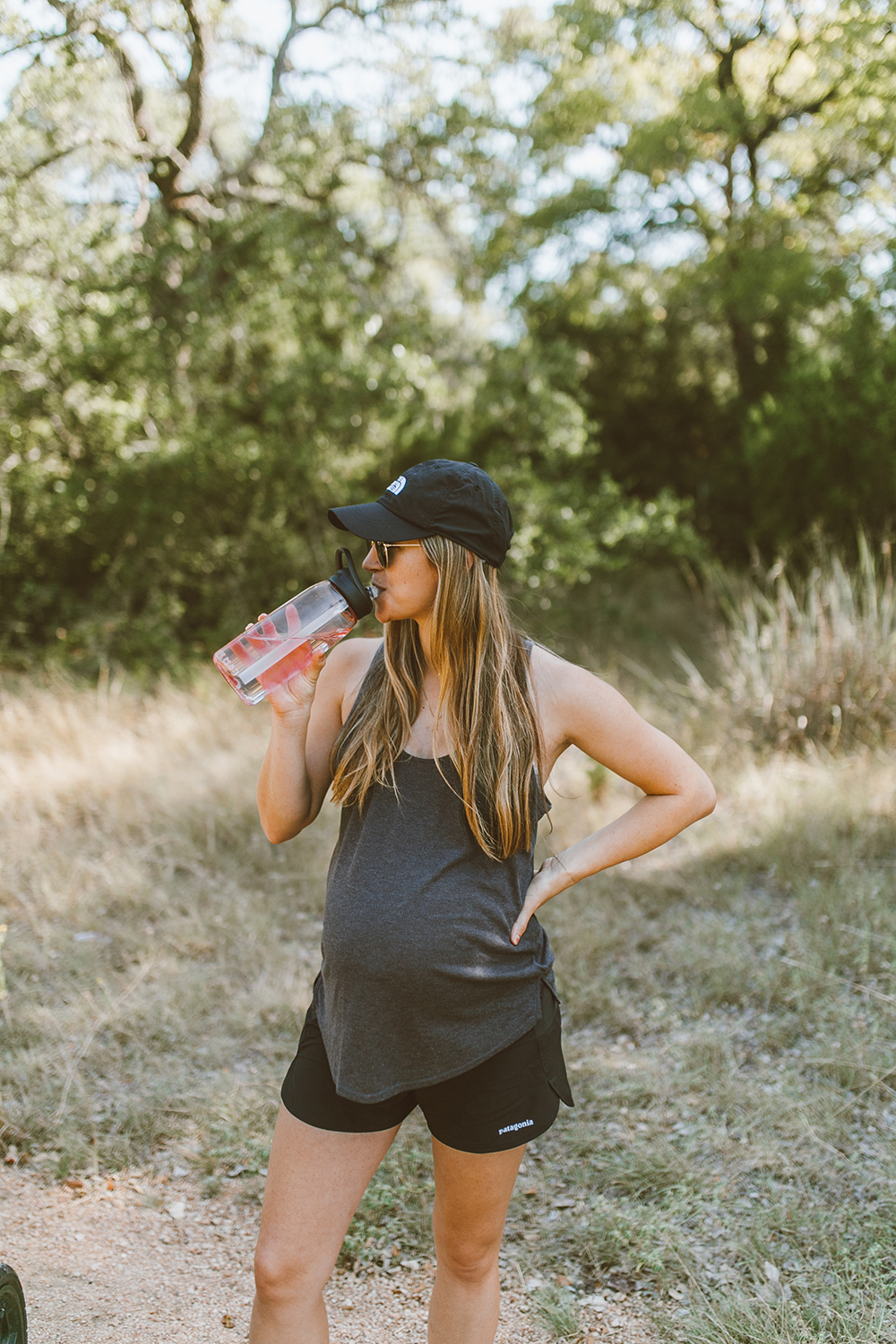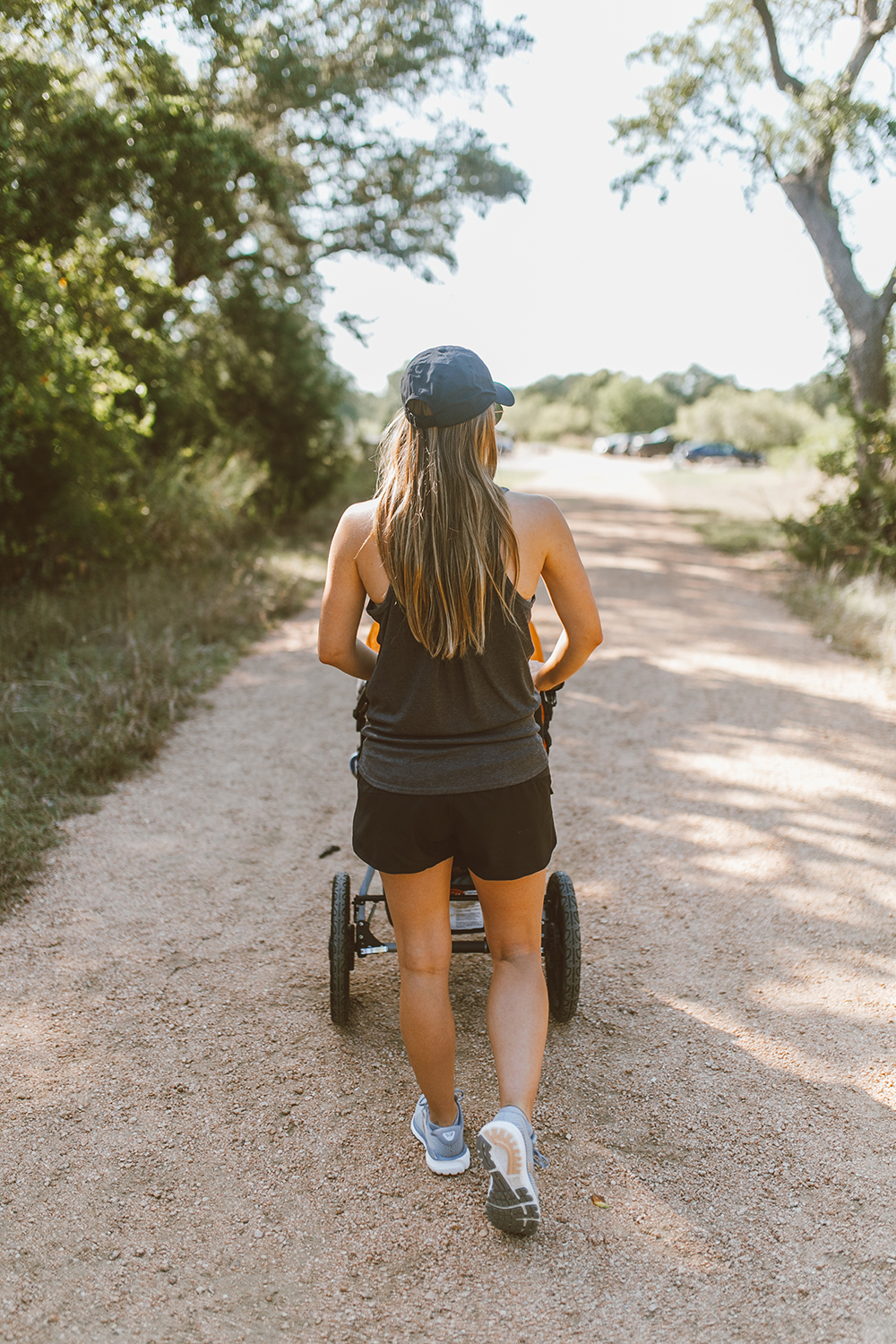 Speaking of, that's been my biggest form of exercise this time around. I gained a fair amount with Jude and it was a big challenge to lose the weight postpartum, so with #2 I've been a lot more thoughtful about maintaining an active lifestyle. I take Jude on a morning walk as I listen to a podcast or phone a friend (before 9am, after that it's too hot out in Austin!), and then Blake and I will go on a family walk after dinner each night. Our new neighborhood has SO many hills…it feels good to climb each one and I can tell it's making a difference in my endurance and stamina. Blake sets the pace and I push to keep up during the second walk – it's a nice challenge! I also love being able to talk about our day together and stop to show Jude the deer feeding in neighbors' yards…lovely memories I will remember and cherish forever!
As you can probably imagine, finding anything that's comfortable and fits at the end of pregnancy is very hard. Sure, something may look cute – but at this stage I'm going for comfort above all! Especially while wrangling a toddler all day long. When I ordered a handful of new pieces from Backcountry this month, ohh my heart I was SO HAPPY to see every single thing not only fit and look awesome, but was SO comfortable! And, none of it is maternity…so I can wear it all postpartum which is the best. (Trust me, there's nothing like wearing your maternity clothes three months after having a baby…that does not feel good to your confidence, ha, however normal it may be!).
Backcountry has such a great selection of brands with a range of sizes…and their loyal customers are awesome about leaving really great reviews – which helped me select the correct sizing in my latest order! My shorts are the Strider Pro 3in by Patagonia and WOW, these are hands down fantastic. The cut is super flattering and they're low enough to fit under a bump, but they'll be super great for post-baby life, too. I have on a medium! My top is by Prana and I looove this brand because everything is always buttery soft. I ordered a large and it's that perfect loose oversized fit, so it hangs nicely over my bump now and will be great for leggings come fall and winter. Though I didn't get a shot of my Patagonia Cross Beta Sports Bra, I am linking to it below because it's SO GOOD. I am wearing a medium and I can't recommend enough! Lastly, my running shoes are the Brooks Adrenaline GTS 20 and these give you some pep in your step. Brooks always makes such high quality products, and these have been awesome for my daily walks (…and I very much am looking forward to running in them postpartum, too!).
If you're a Backcountry fan like me, you'll be happy to know they're Semi-Annual Sale is in full swing, with loads of great brands up to 50% off. For all my Patagonia pullover gals out there, the sale selection is so good – you can check it out here.
PS. Use code LIVVY15 to take 15% off your first purchase!
Alrighty friends, I'm off to get Jude to the pool! We finally got the keys to our neighborhood pool and it's been a great way to break up the quarantine monotony and soak up a little sunshine (…and the long nap to follow doesn't hurt either, ha). Send positive juju lil man makes his appearance sooner than later, please…this mama is ready! 😉 As always, thanks for stopping by, XO.
TANK TOP / SHORTS / RUNNING SHOES / SPORTS BRA / HAT / WATER BOTTLE / JOGGING STROLLER (similar, ours is by BOB)

SHOP MORE RUNNING GEAR

A big thank you to Backcountry for sponsoring this post! All opinions are my own.