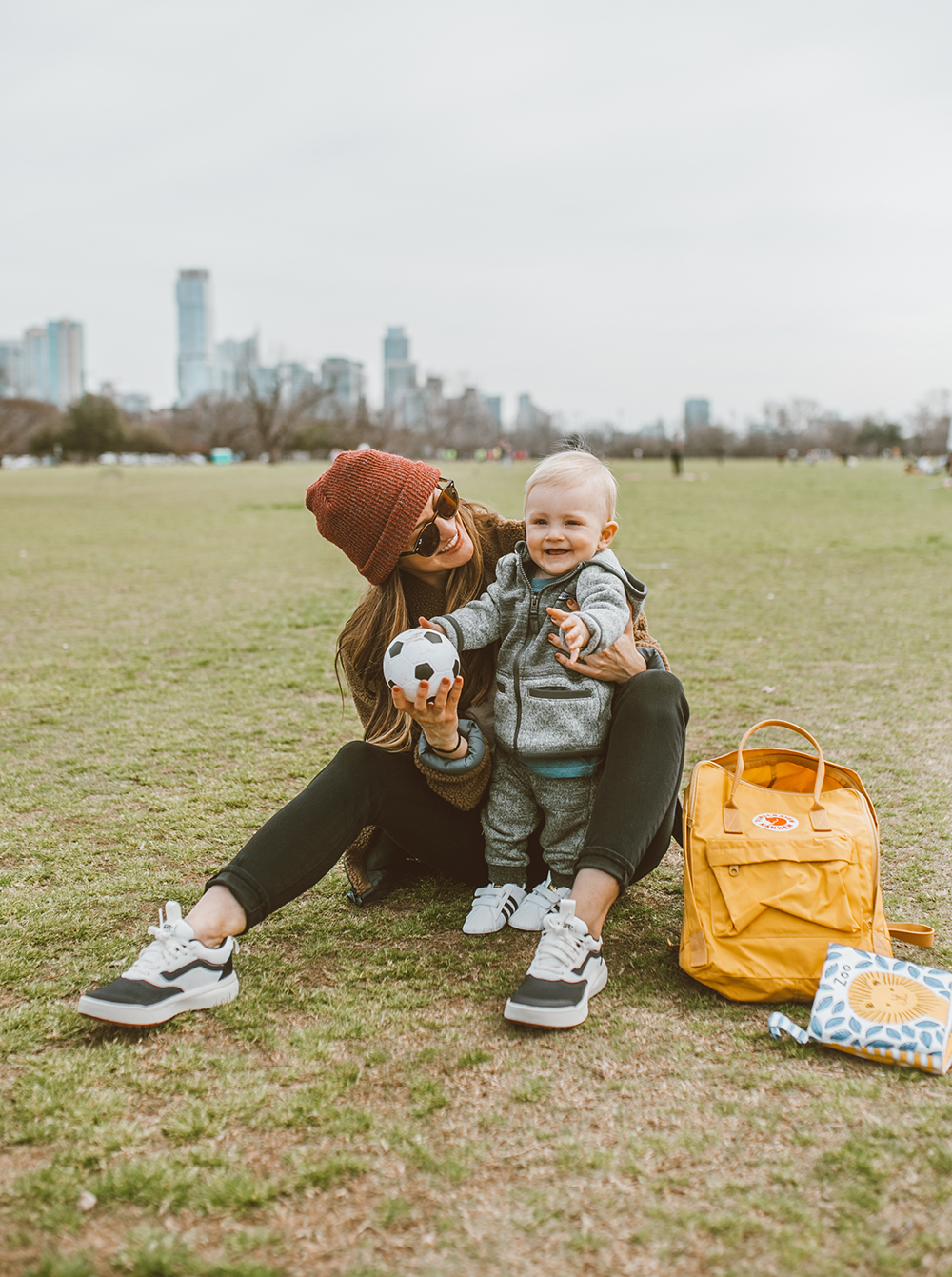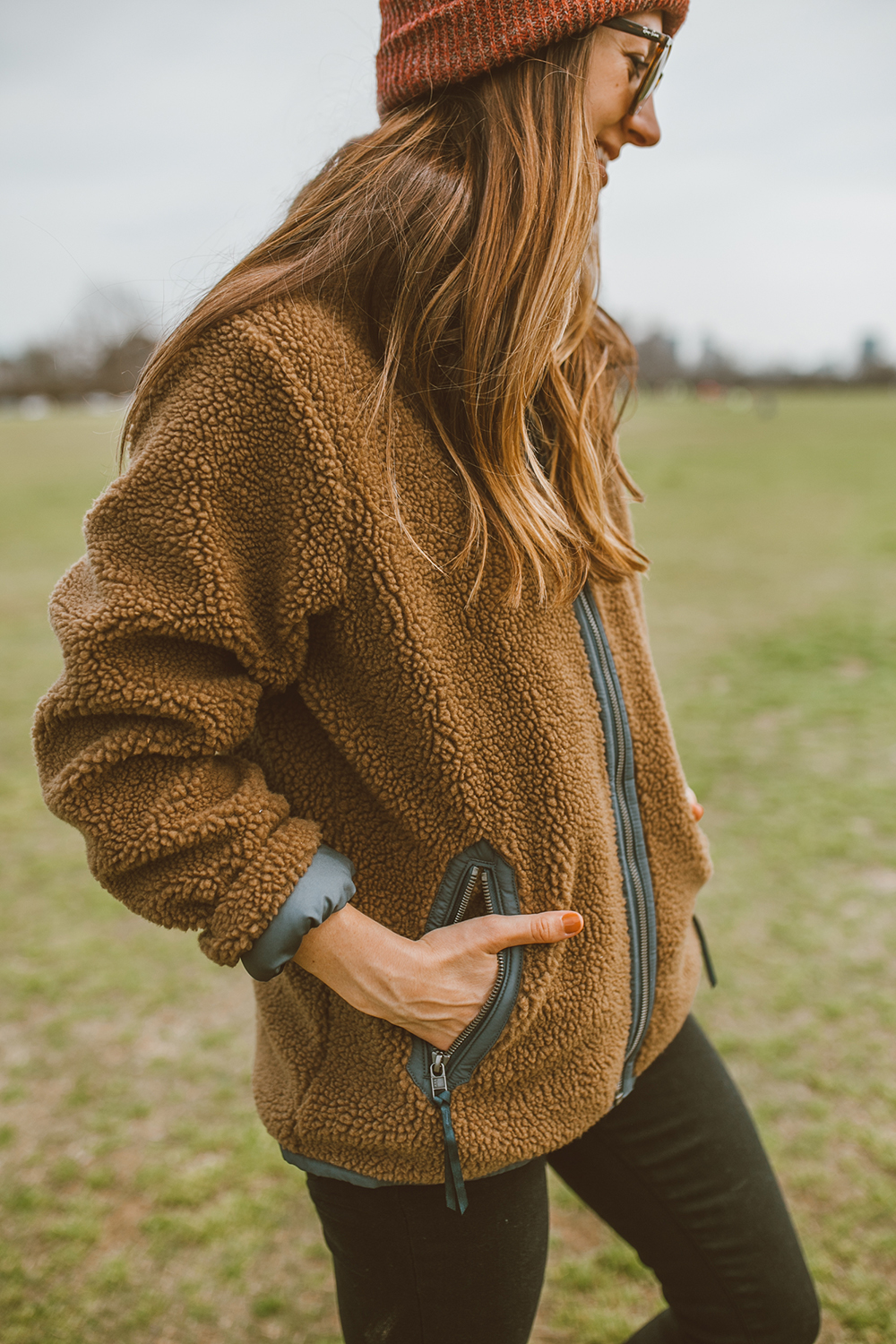 This week has been a big one in our world…we celebrated Jude's first birthday (!!), announced baby number two to the world (!!) aaand the weather was finally perfect enough to enjoy a beautiful day at Zilker Park. I have to add that to the list because I feel like we've been in hibernation mode since it's been freezing and raining on and off in Austin lately. It's hard mentally to hide indoors for so long…I go stir crazy pretty quick! Thus, once we finally had a little peek of sunshine, we packed up the diaper bag, laced up our sneakers, zipped up our jackets and made our way to the park! We made sure to bring Jude's favorite ball with us…that is a must these days!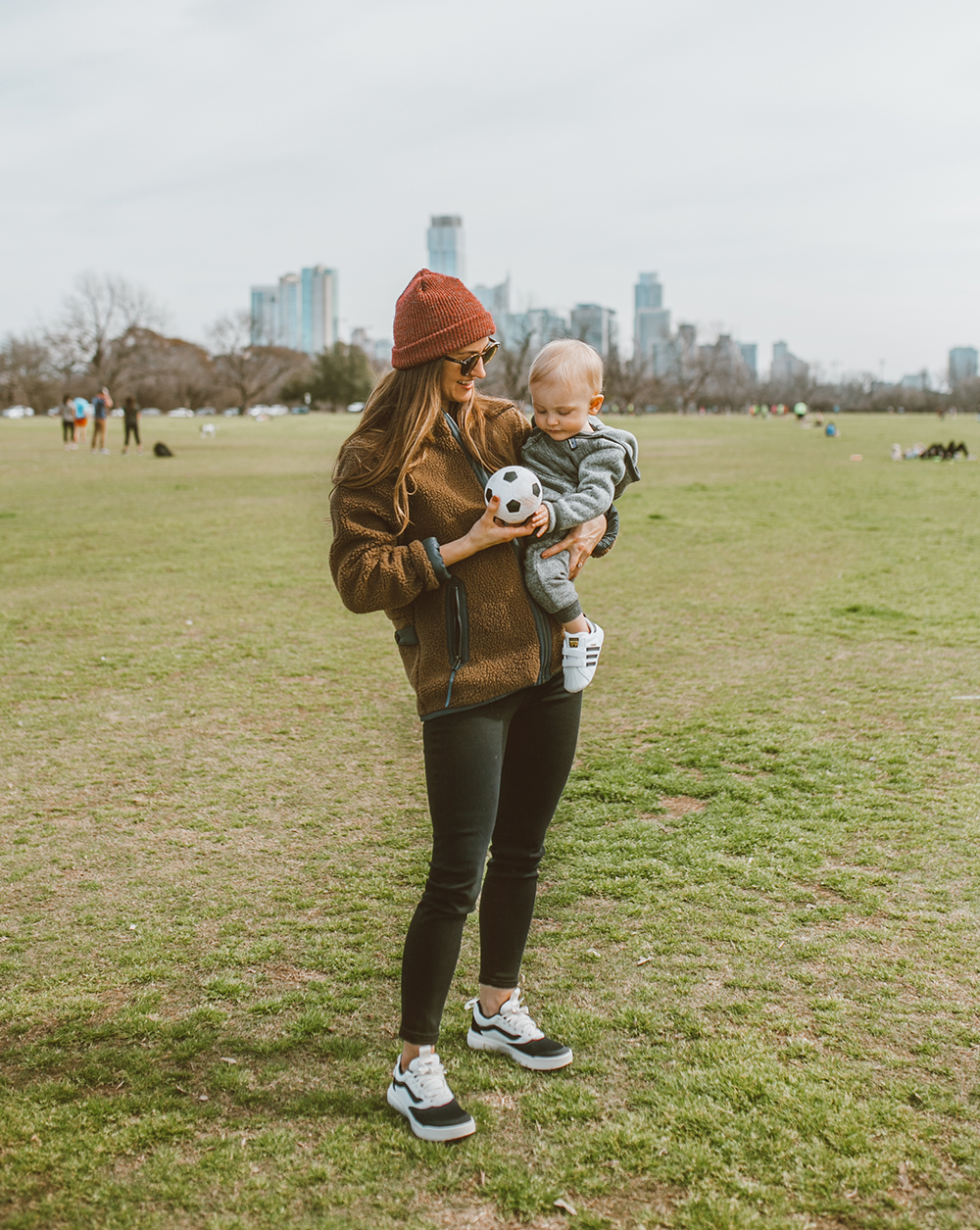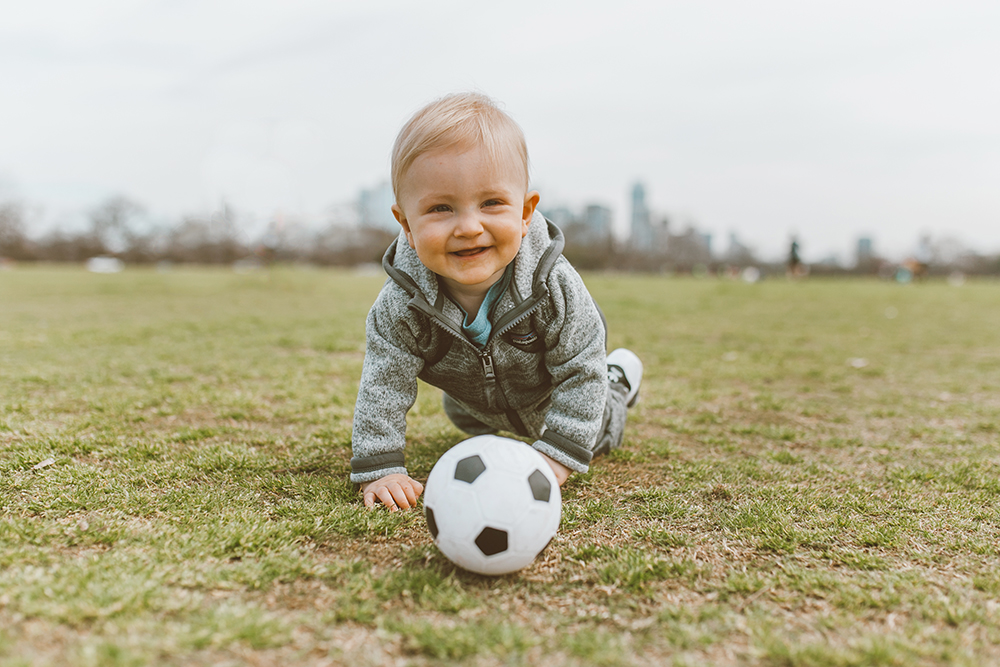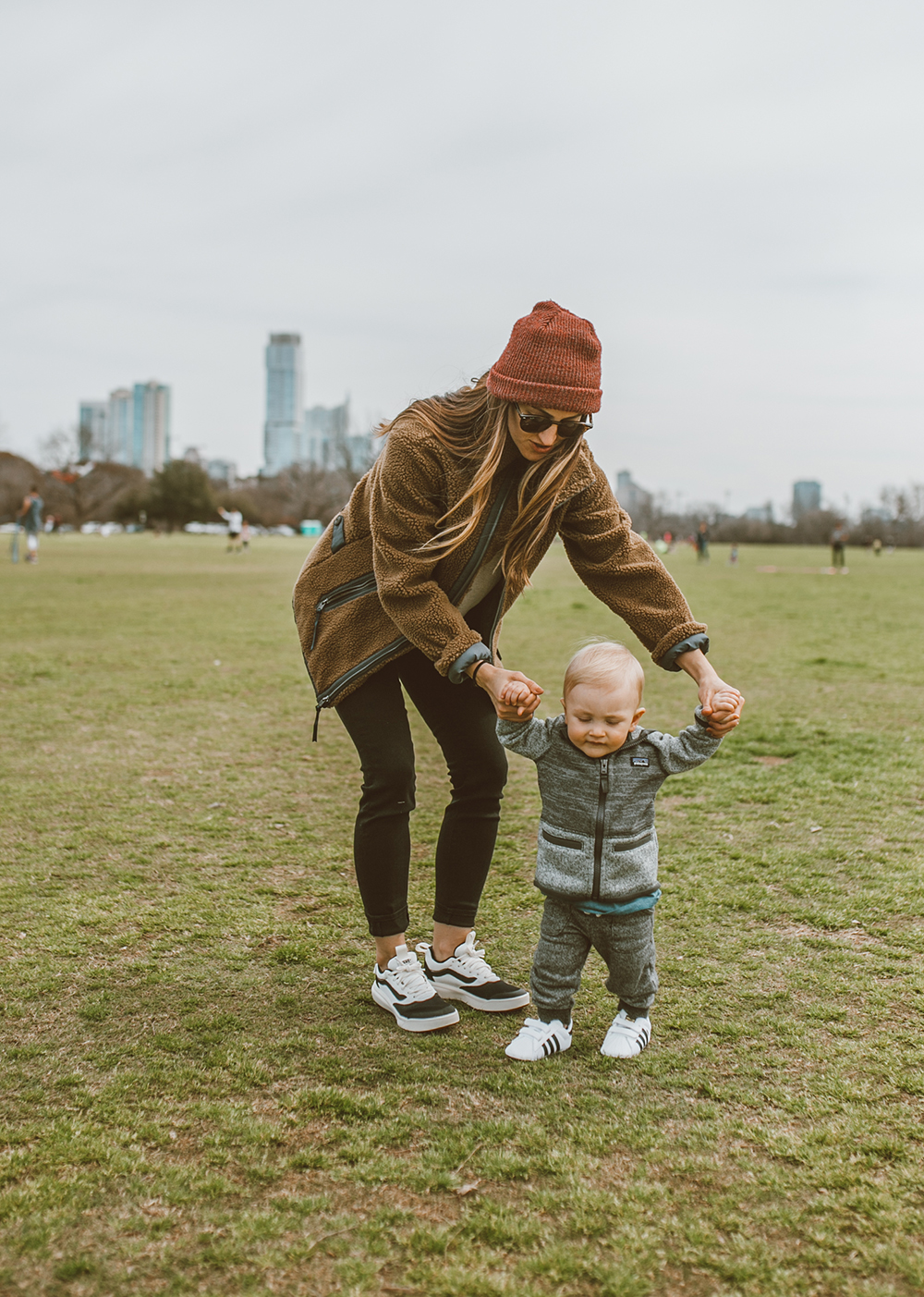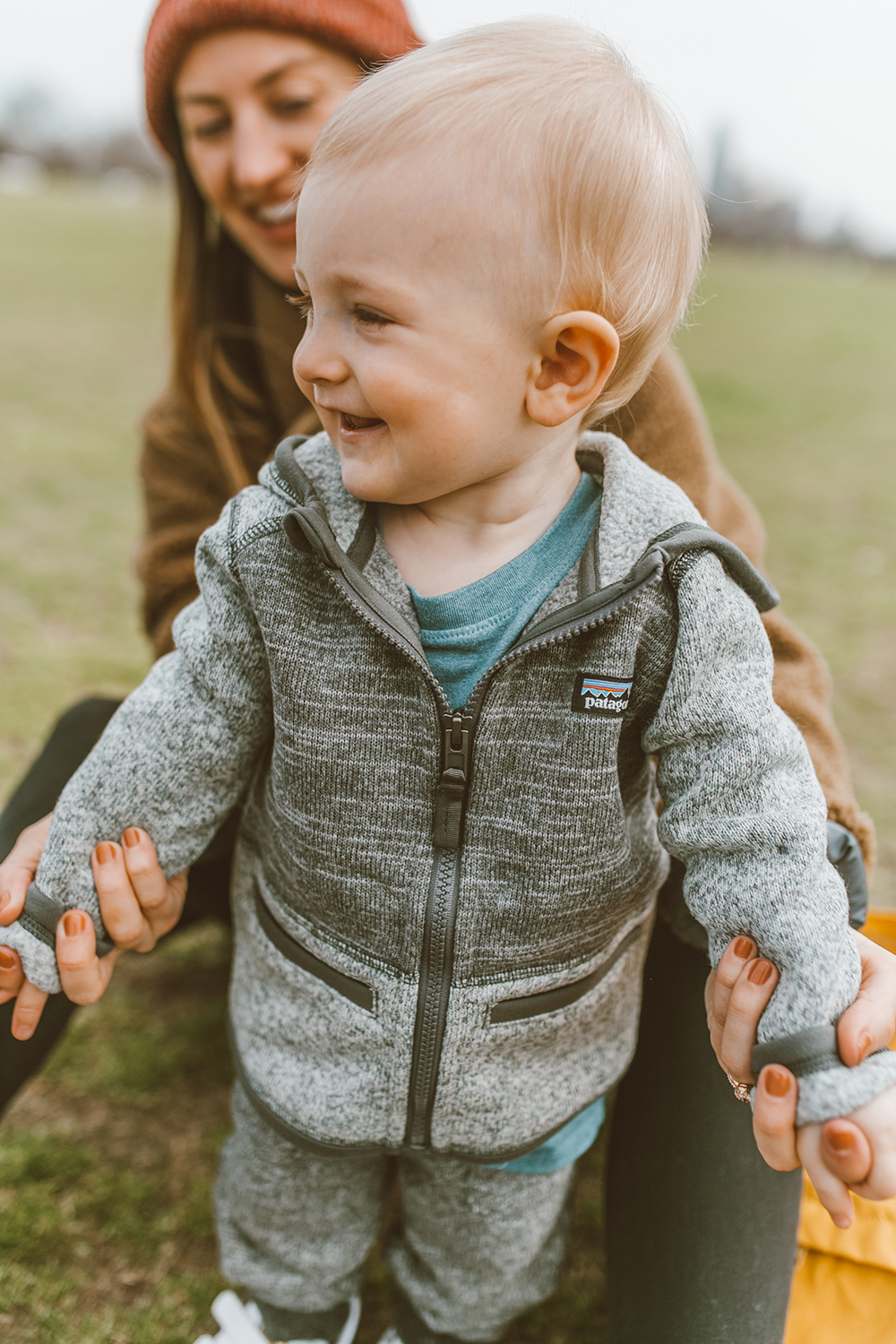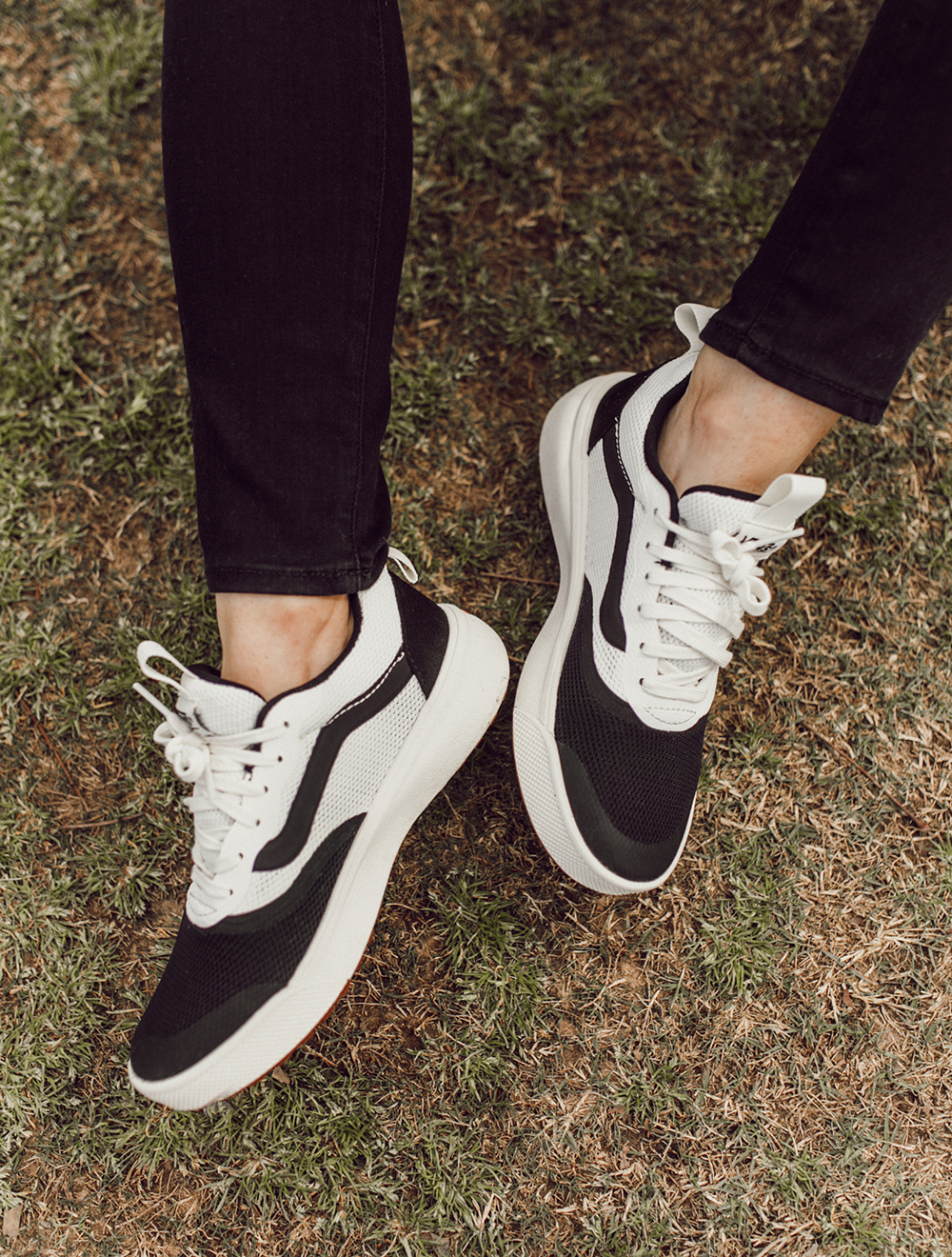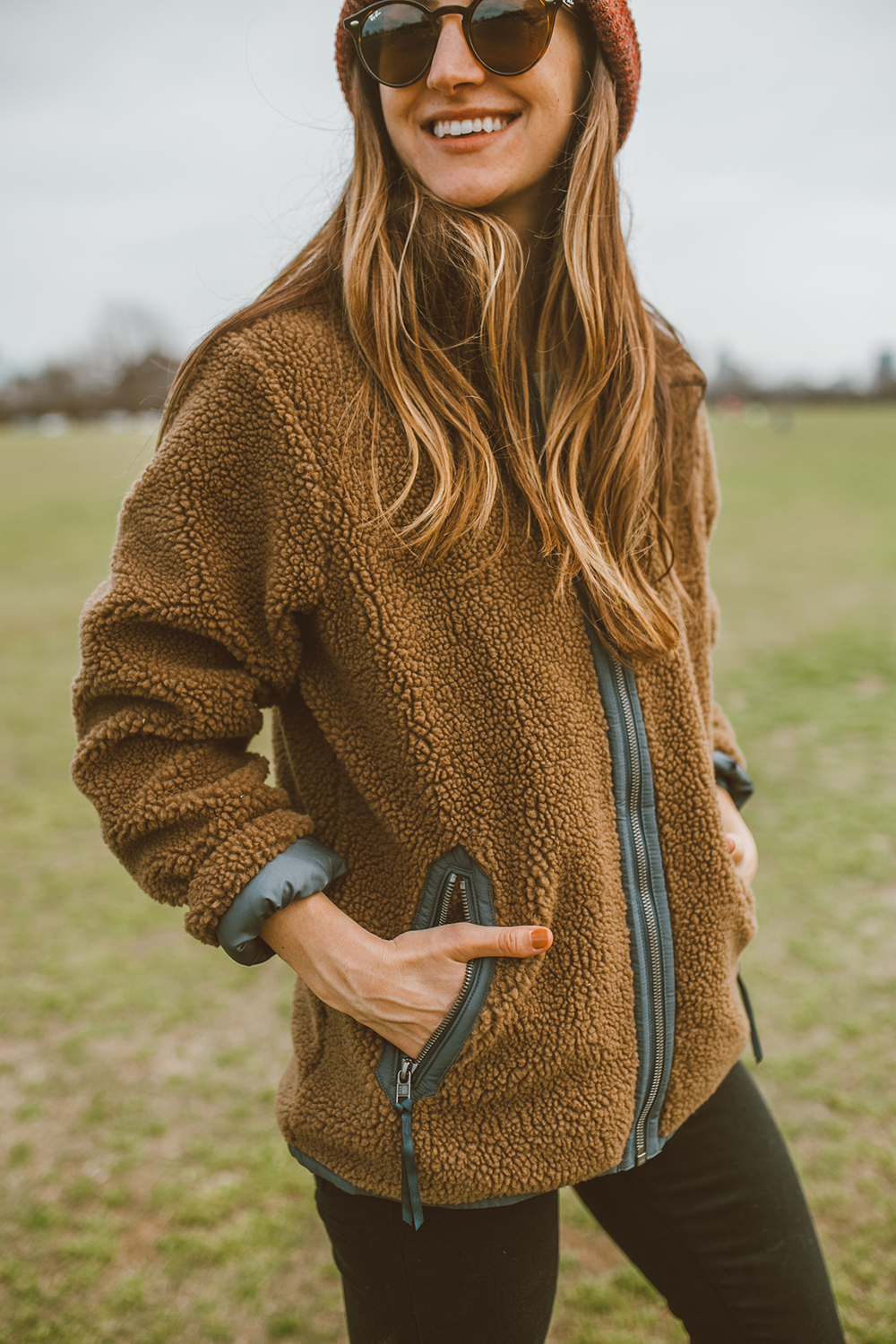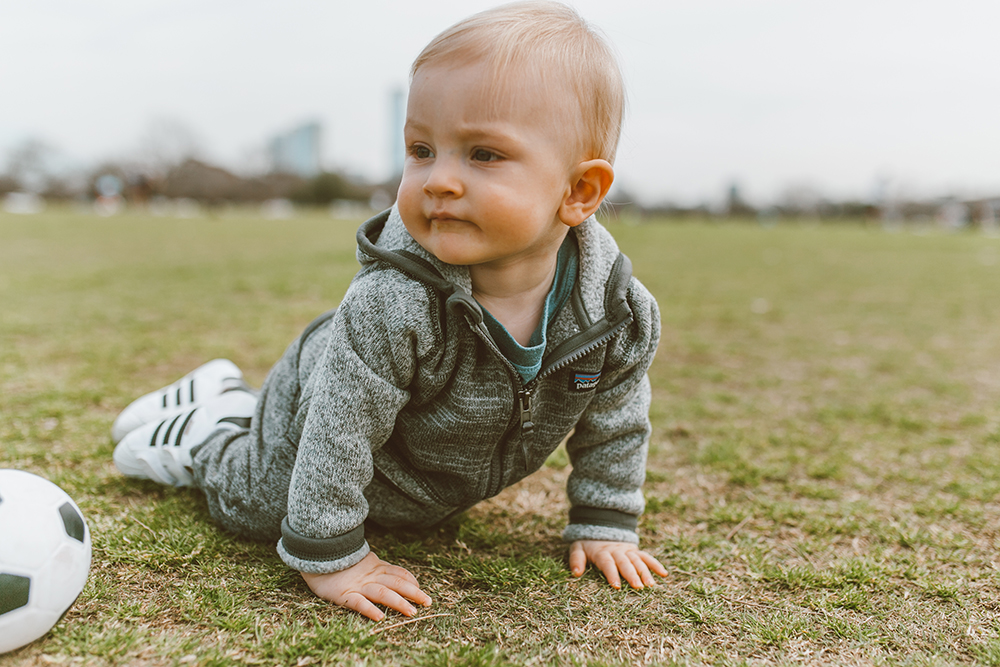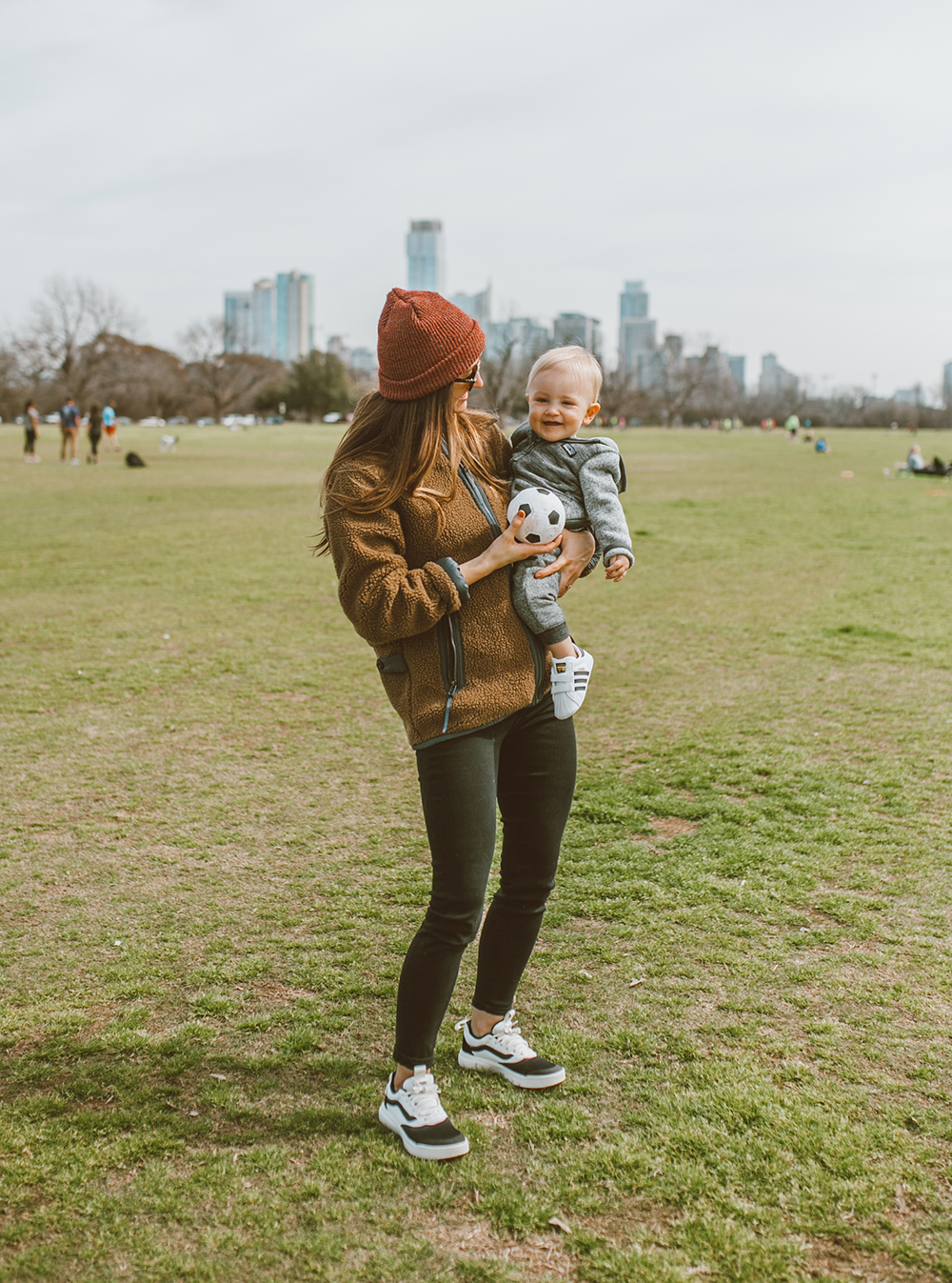 Zilker Park is in the heart of downtown Austin and it's a spot I grew up coming to. The part featured in the photos above (there are two sides to this park) is actually where ACL festival is held every year. When it's a nice day out, the park is bustling with families picnicking, friends playing Frisbee and dogs chasing each other all over the place. It's got such a great energy about it and has that quintessential Austin feel that I love so much. It was really special to see Jude getting a kick out of the grass and watching all the commotion around him…he passed out pretty quick once we got to the car, ha! Lots to see here, it's a very stimulating place for a kiddo.
Now that Jude is getting more mobile and curious about the world, it's been so cool to visit parks around the city, try out the swings, take him down the slides…all the stuff that was so much fun to discover as a child. The coolest part is watching him experience nature things for the first time and seeing his reaction…grass, sand, rocks. At first, grass was NOT his thing! But now he loves to mush his hands down to the dirt…and of course try to eat whatever they can pull back up, ha!
When it comes to dressing for a winter day outdoors, I look to my trusty supply of Patagonia sweaters and jackets. Y'all know I am a huge fan and have always found pullovers and zip-ups an easy and comfortable way to look put together and feel like you can actually run to grab a ball, chase a baby…you get the point! Backcountry has the absolute best selection and they're currently running a HUGE SEMIANNUAL SALE featuring Patagonia, The North Face, Sorel and SO many more amazing outdoor brands. If you've been on the fence about a pullover or jacket, now is definitely the time to scoop it up!
My jacket is extra cozy and warm, and I love that it's a full zip so it's super fast to put on/take off (…things that become important with a baby). This one comes in a few colors, but I opted for the darker brown and navy combination…it's the safe choice when Jude will certainly rub his face and hands all over my jacket! The fit is really flattering and I love the neckline, overall it just feels like a very relaxed, cool, everyday jacket. I got a medium for size reference! (I usually size up in Patagonia, especially for layering).
Also…can we take a moment for those new Van's sneakers?! How fun are those? I am such a huge Van's and have a few pairs of their classic styles, but this sportier version is SO great!! Super comfortable and adorable, I'll definitely be buying more colors!
As always, Backcountry has gear for the whole family (…did you catch Jude's darling jacket?) and this month, they're doing something I am thrilled to take part in. For the month of February, Backcountry will be donating up to $7k from purchases with my code LIVVY15 to their partner The Nature Conservancy to support their recovery efforts in Australia. Use code LIVVY15 to take 15% off your first Backcountry purchase, and support an amazing cause.
Linking my outfit details below, plus sharing more favorites on major sale!!
As we inch our way to spring, I am looking forward to many more park days ahead. There's nothing like fresh air, grass and trees to make you feel a million times better. (…A napping baby on the way home doesn't hurt either! ;). Hope y'all have a good one. XO
JACKET (wearing M) / JEANS / SHOES (fit TTS) / HAT / SUNGLASSES / BACKPACK / JUDE'S JACKET

SHOP MORE SALE FAVORITES
A big thank you to Backcountry for sponsoring this post! All opinions are my own.