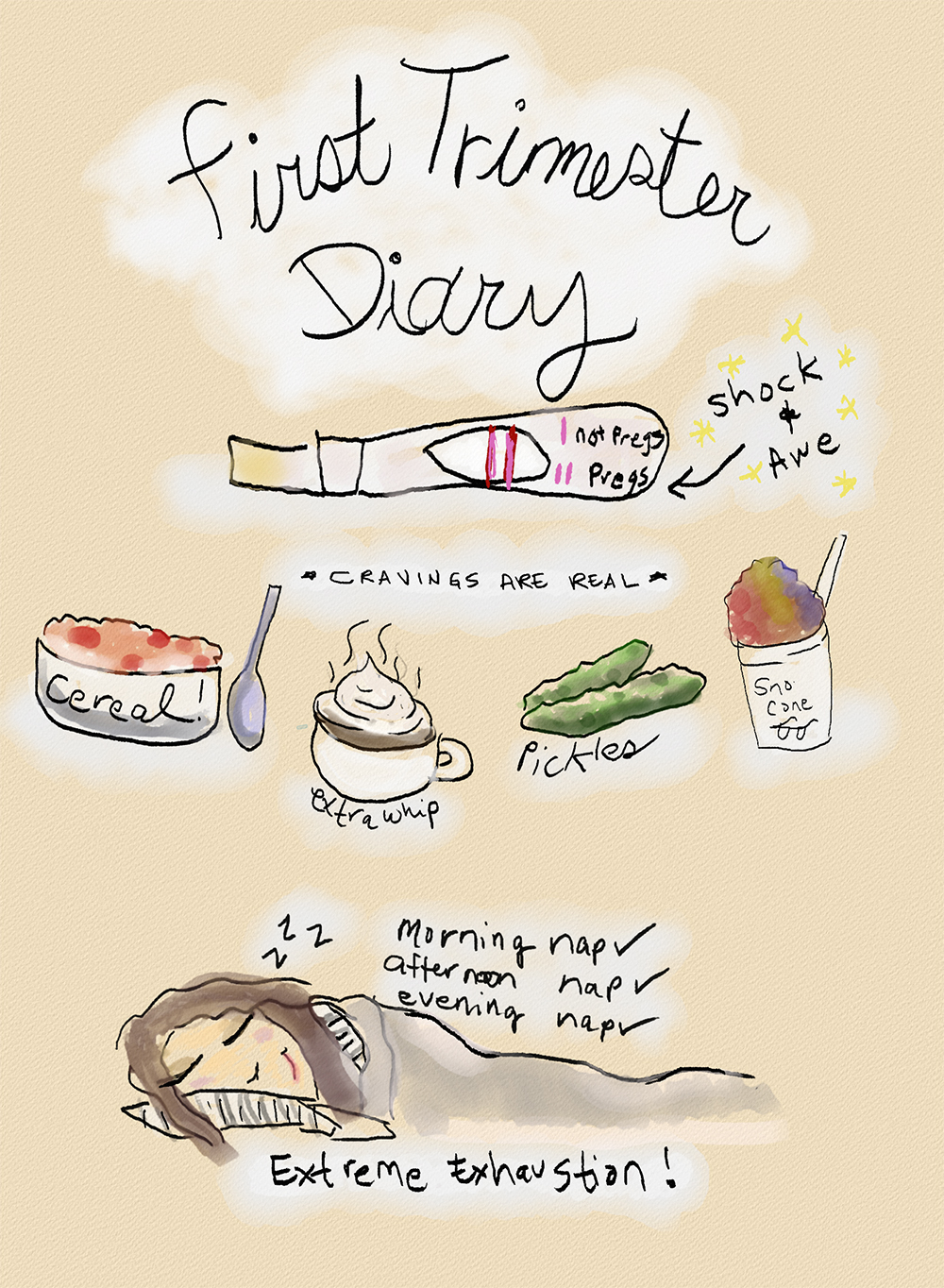 Artwork by Kimberlee.
Hello there friends! It's been a while since I've had time to sit down and write a more personal post… we are currently traveling through the British Isles but Blake and I have nestled into a cozy coffeehouse in Inverness, Scotland and are taking a break from the hustle and bustle to soak up quality time with our computers…ha! Not going to lie, it always feels therapeutic to sit and calmly get in some writing or jot down my thoughts for future posts. That said – my sister just sent over THE cutest illustration so I can document my first trimester of pregnancy on my blog… she totally hit the nail on the head with ALL of these…Blake and I just had a good laugh looking through the "cravings" section…that is a very real reality!!
I am currently 17 weeks (baby is the size of a pomegranate this week and his/her feet are the size of gummy bears! We find out the sex on Sept. 12th…omg we can hardly contain our excitement!) and thus, am already into the second trimester. However, given that this is my very first pregnancy, I am excited to document everything for both myself (hopefully we'll have more kiddos and I can reference this post ha!) and also share what it's been like for those of you who may not know…which was exactly me just a few months ago.