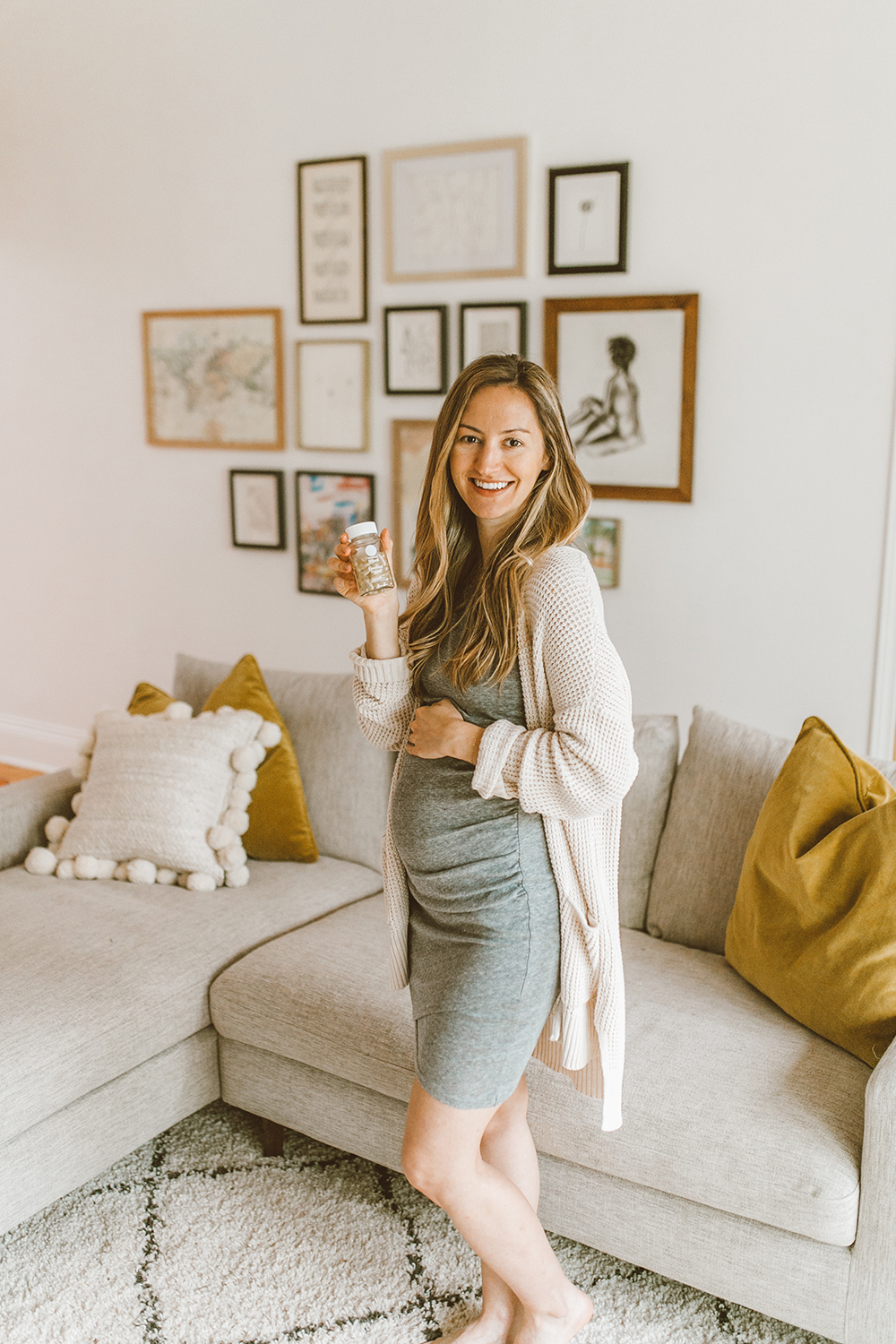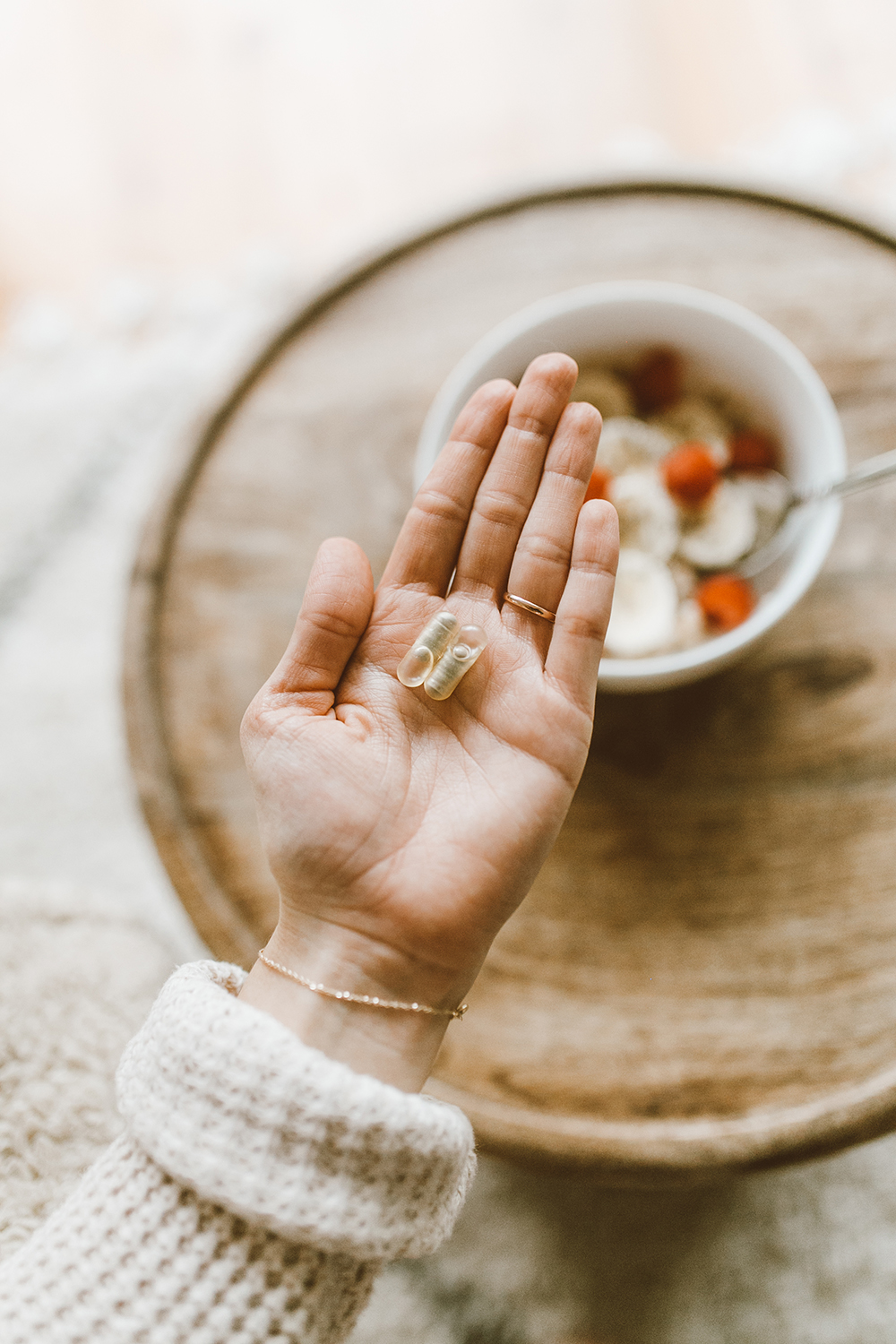 For basically four years of my life, I will have been pregnant or nursing…counting this pregnancy and upcoming postpartum life, too. That is a lot of time nourishing a baby – whether inside or outside of my body! I remember when I found out I was pregnant with baby number two and I was in the full swing of nursing Jude (he was nine months old at the time – we ended up switching to formula when he was 10.5 months). Suddenly, my body needed to sustain keeping two babies thriving…while also keeping myself healthy! 
I say it time and time again, women truly are real life superheroes…just look at what our bodies can do! But while eating my greens and keeping up with my water intake is great (and sleeping well…and getting daily exercise…the list goes on and on), right now it's essential for me to take a prenatal vitamin with key nutrients for both baby and me.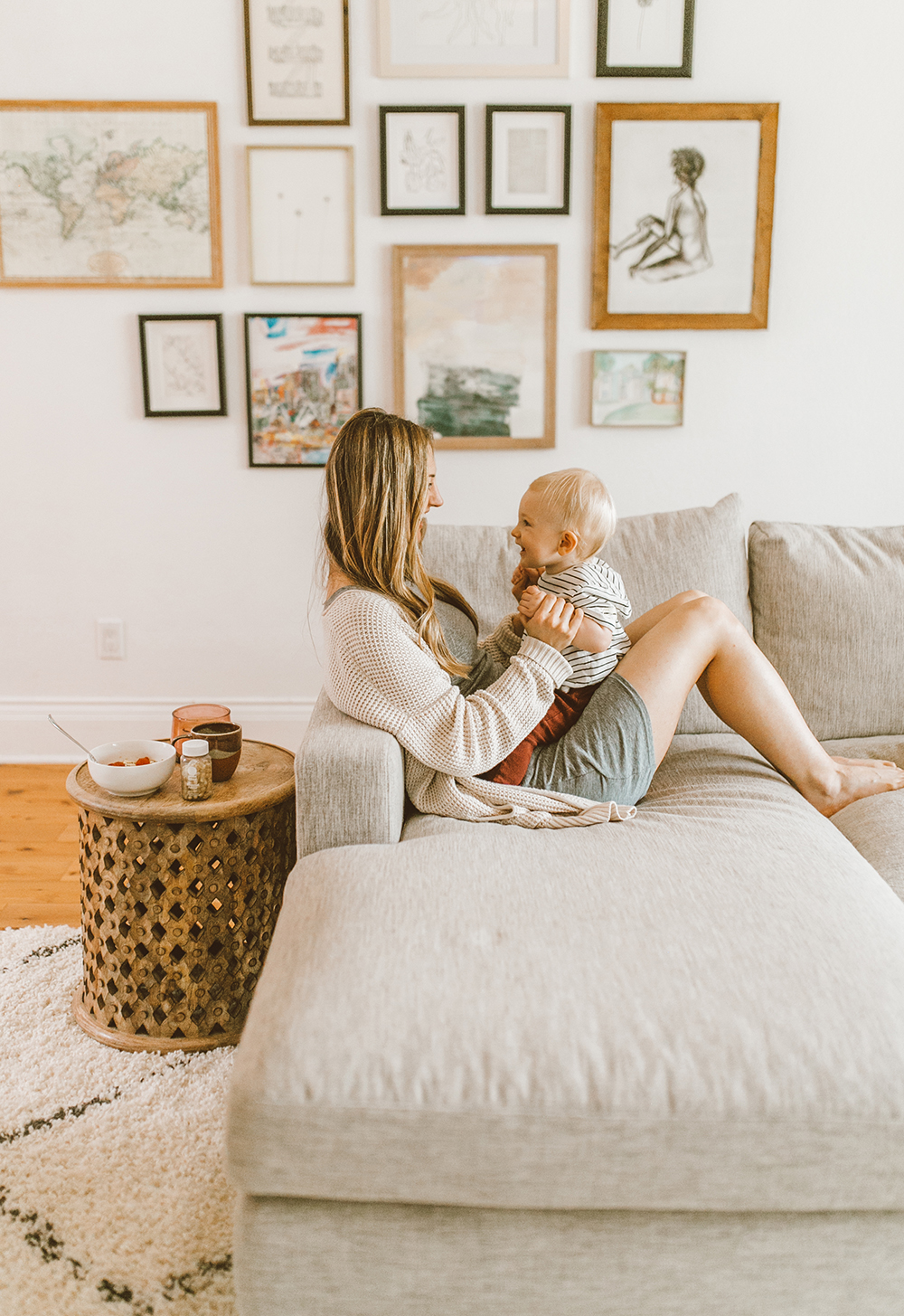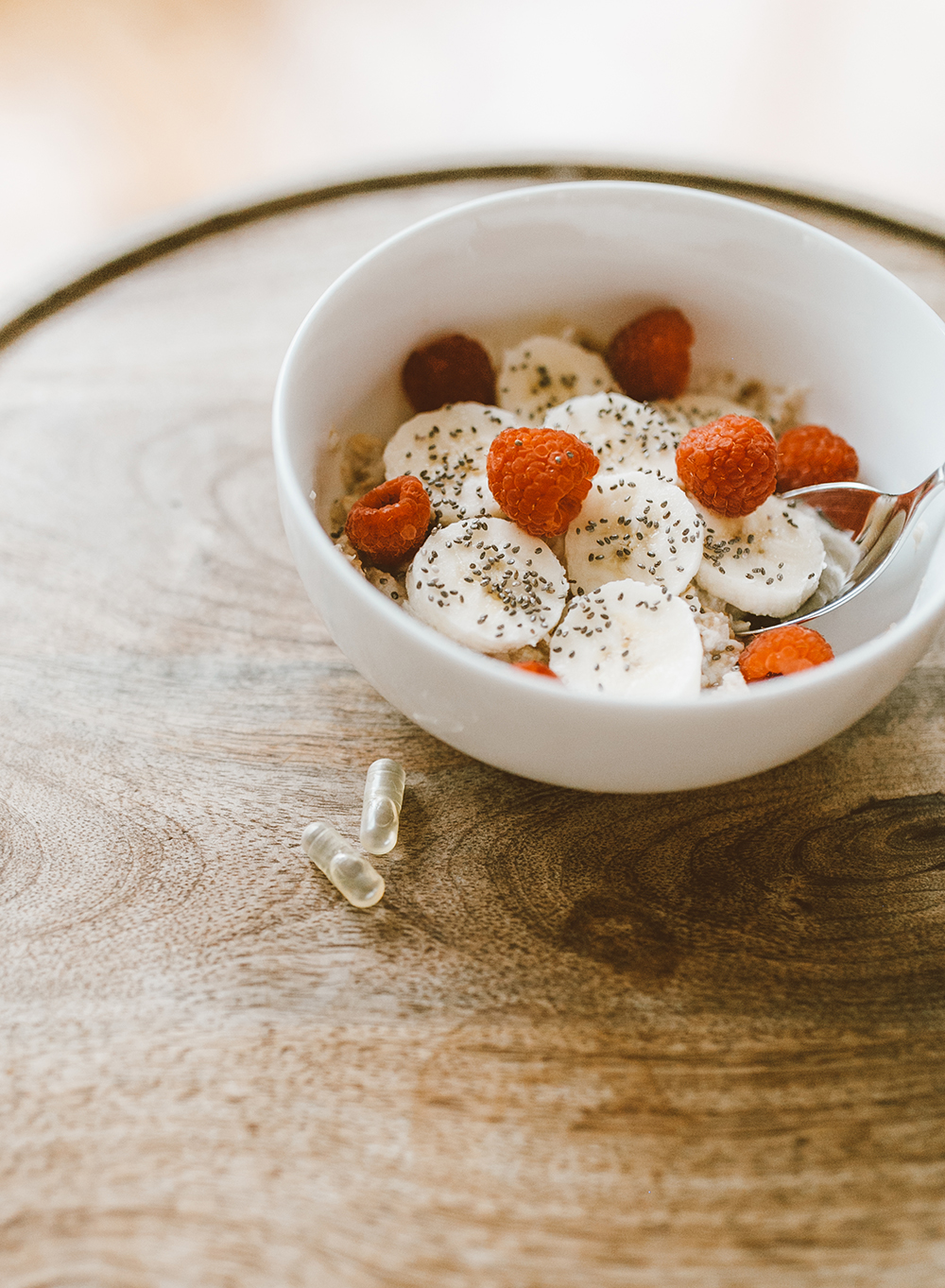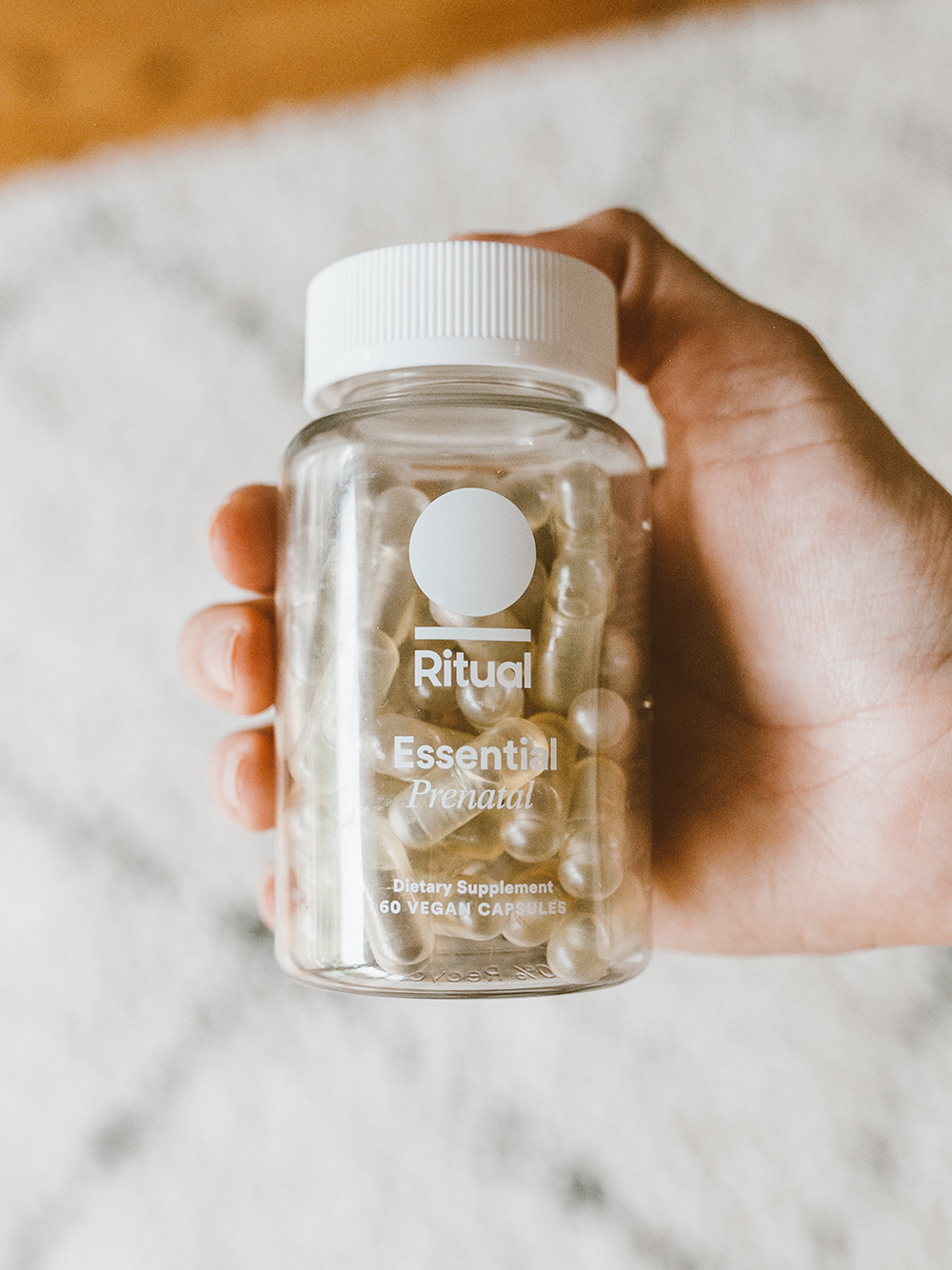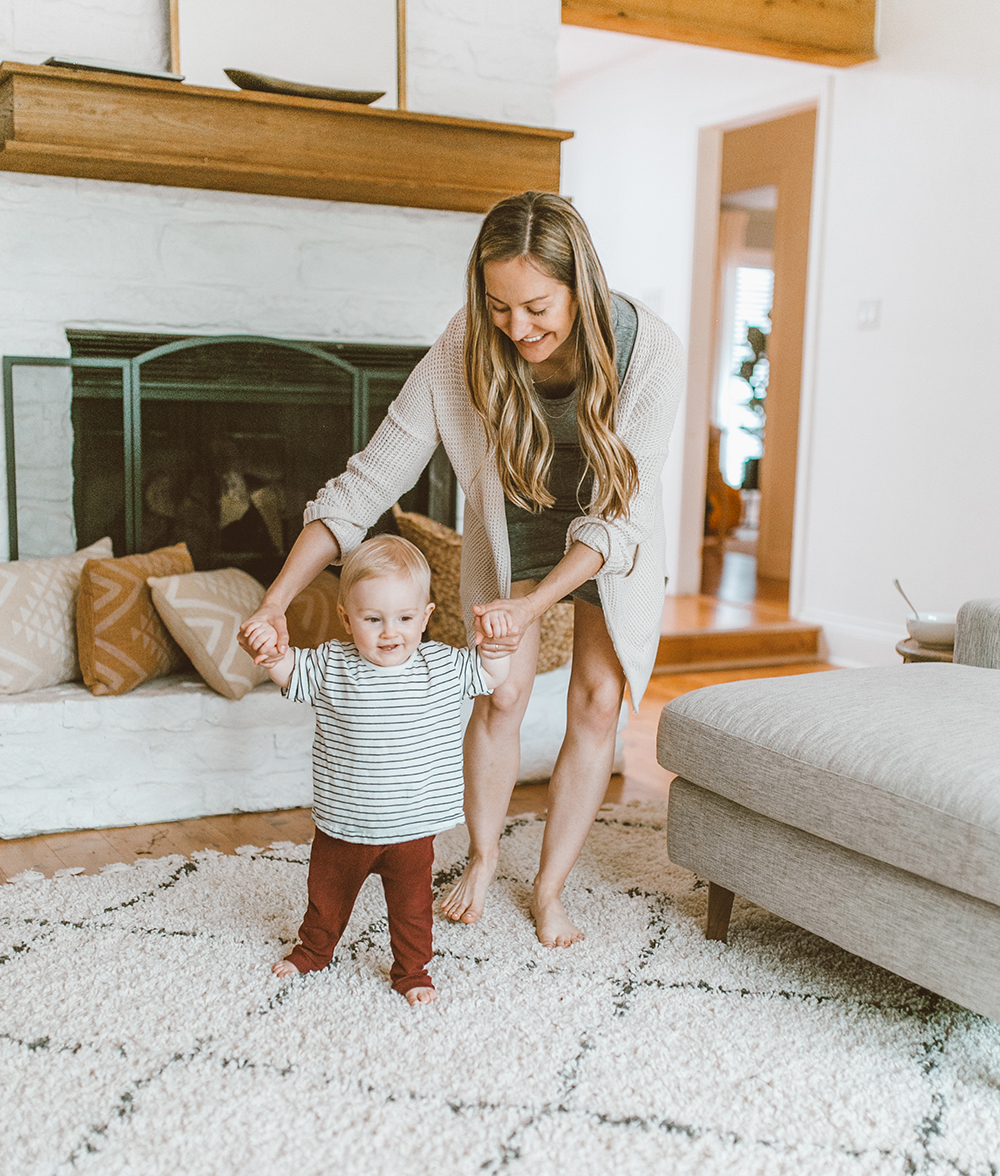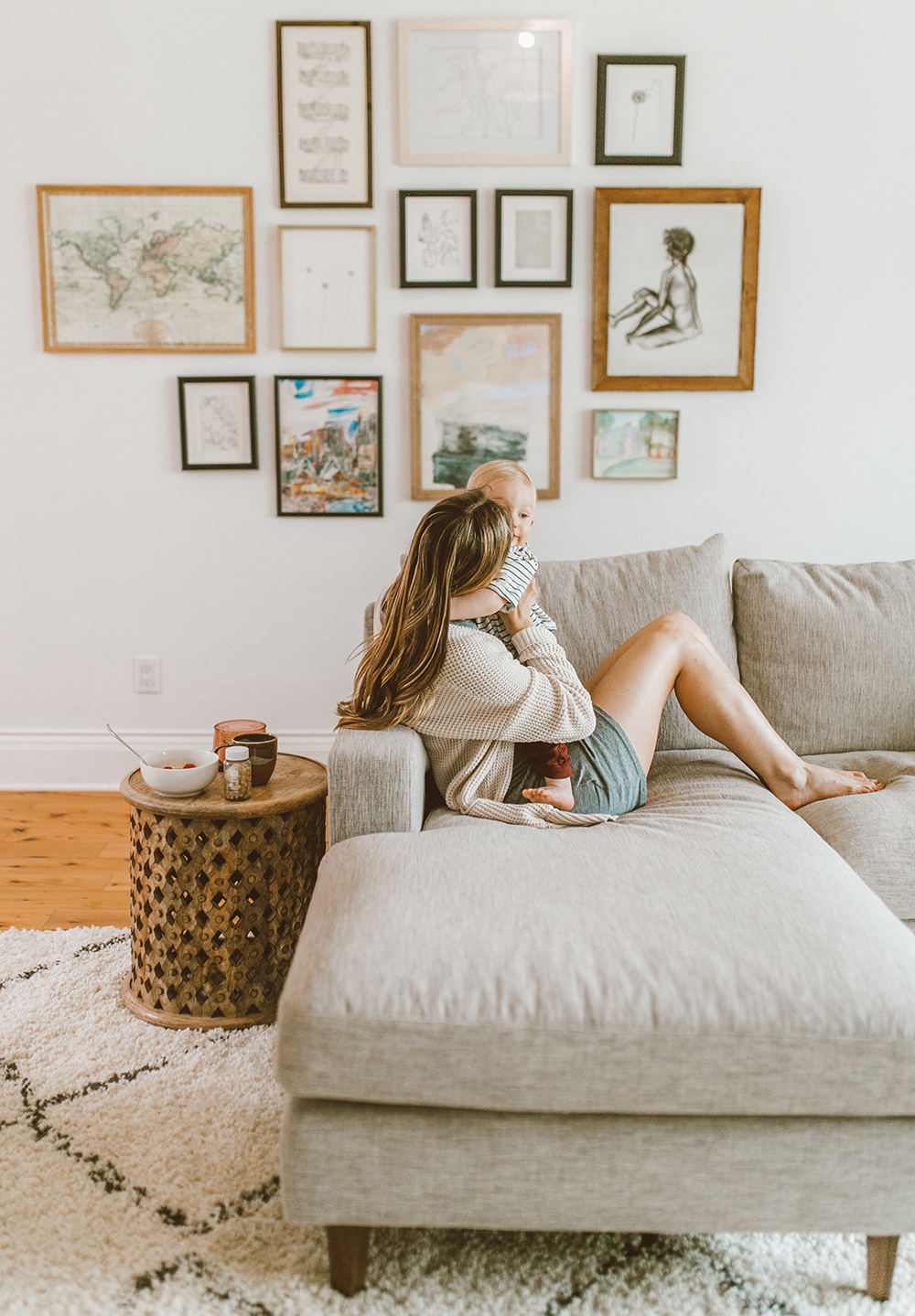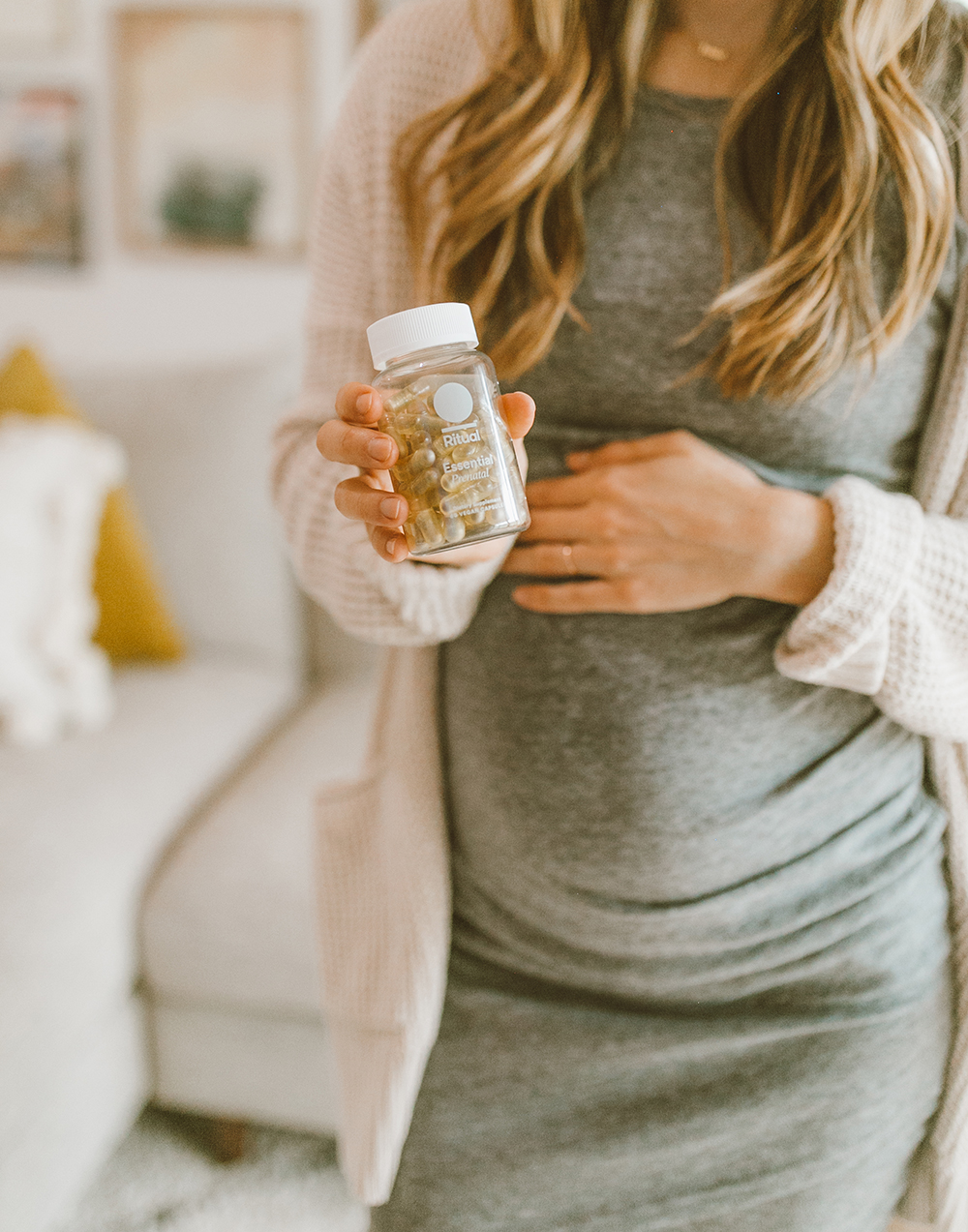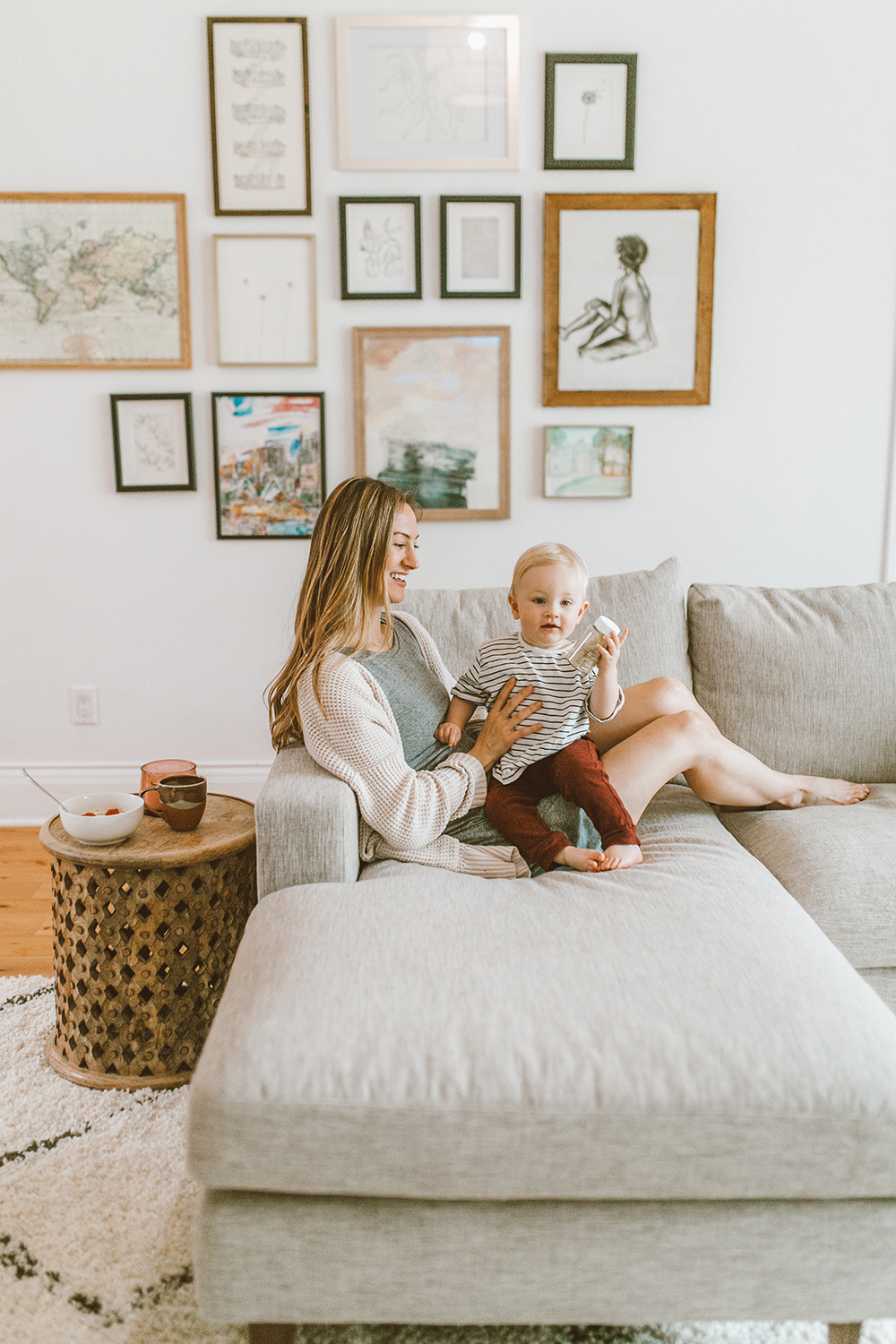 This is where the Essential Prenatal Vitamin by Ritual comes to the rescue – to support my nutrient needs and give me peace of mind that what I'm putting into my body is clean and formulated with no shady additives.
Now that Jude is a year old, he's sleeping in until about 7am…which I will happily take! Our mornings begin with warm milk for Jude and a big cup of coffee each for mom and dad. Once my sleepy haze has cleared, it's time to move to the kitchen and start breakfast. I love being pregnant because it encourages me to eat as healthy as I can. While I may be craving a sausage and egg biscuit (smothered in cheese, add gravy…omg okay I'll stop now, ha!), what I am really going to eat is oatmeal with fresh fruit, chia seeds and a drizzle of honey (a different kind of delicious, right?!). There's another person for me to think about right now, and their wellbeing comes before my taste buds – most of the time! 😉
Once Jude has a full belly, I take my breakfast into the living room to sneak in bites here and there while we play together. This is where I keep my Essential Prenatal Vitamins – they stay on the sofa side table in plain view, so I remember to take them! I take two a day, generally with a meal, but I also love that they are encased in a delayed-release capsule, so taking them with food isn't a must (…how awesome is that?!). I also love that they taste like lemon because each bottle comes with a lemon-essensed tab…they smell amazing, too! I have never enjoyed the smell of a prenatal vitamin until now…normally they're super funky!
I have a lot on my plate caring for a one year old and a baby in my belly…there's no time left in the day for me to worry about ingredients in my vitamins. I want high-quality when it comes to a prenatal vitamin, and I fully trust Ritual to help support nutrient needs pre-pregnancy and through pregnancy and beyond. Each tablet is vegan-friendly, non-GMO, gluten and major allergen-free. They're formulated with 12 key nutrients, with no shady fillers or additives…just good stuff!
I have been a fan of Ritual for a very long time. I love their transparency and how dedicated they are to serving women – which is why I'm so thrilled to share them with y'all today! 
Click HERE to join me by adding Ritual to your daily routine. And use code LIVVYLAND for 10% off your first 3 months!
PS. They also make awesome daily multivitamins for women of all ages. You can check out their full line of products here. 🙂
A big thank you to Ritual for sponsoring this post. All opinions are my own.