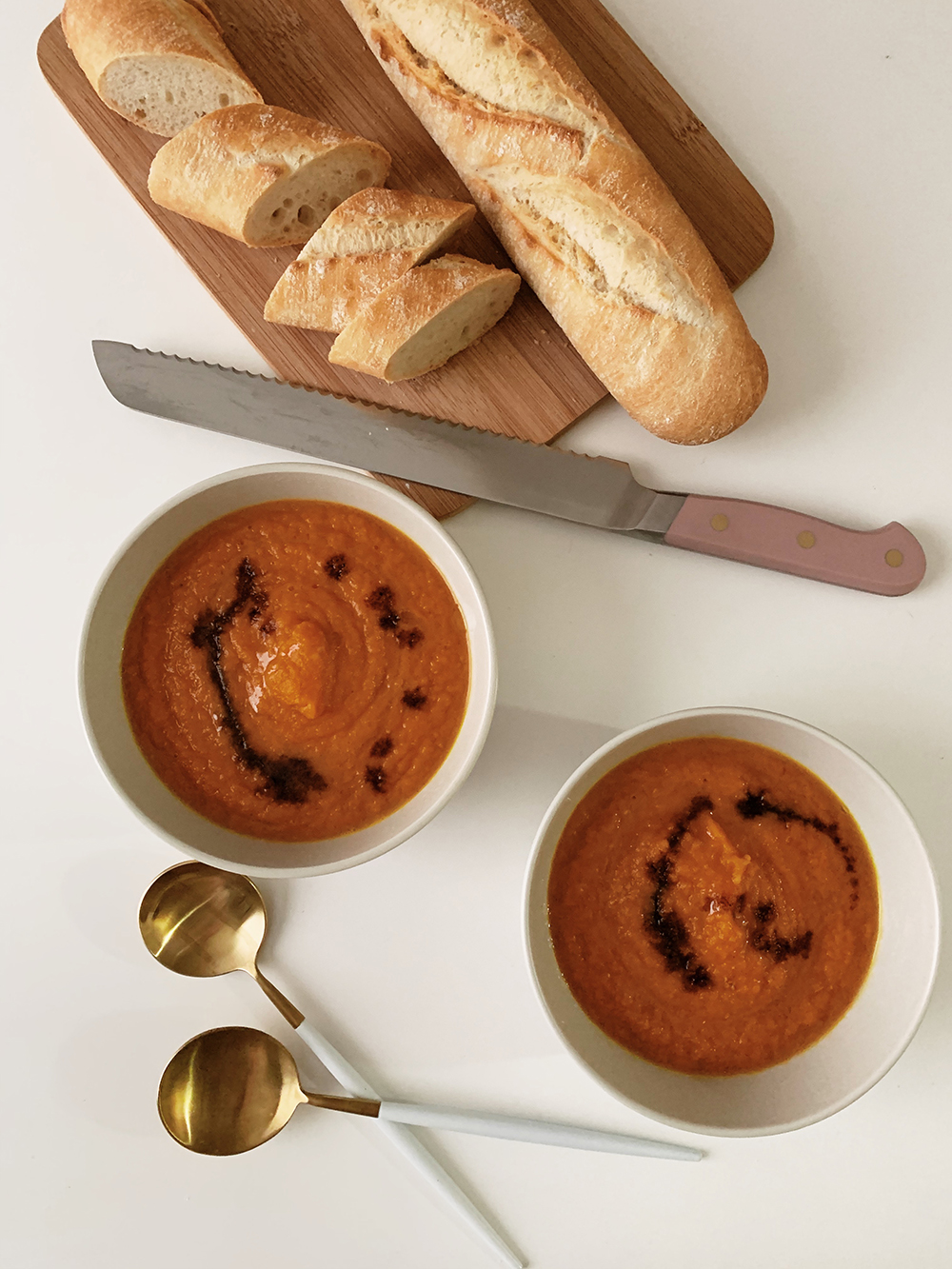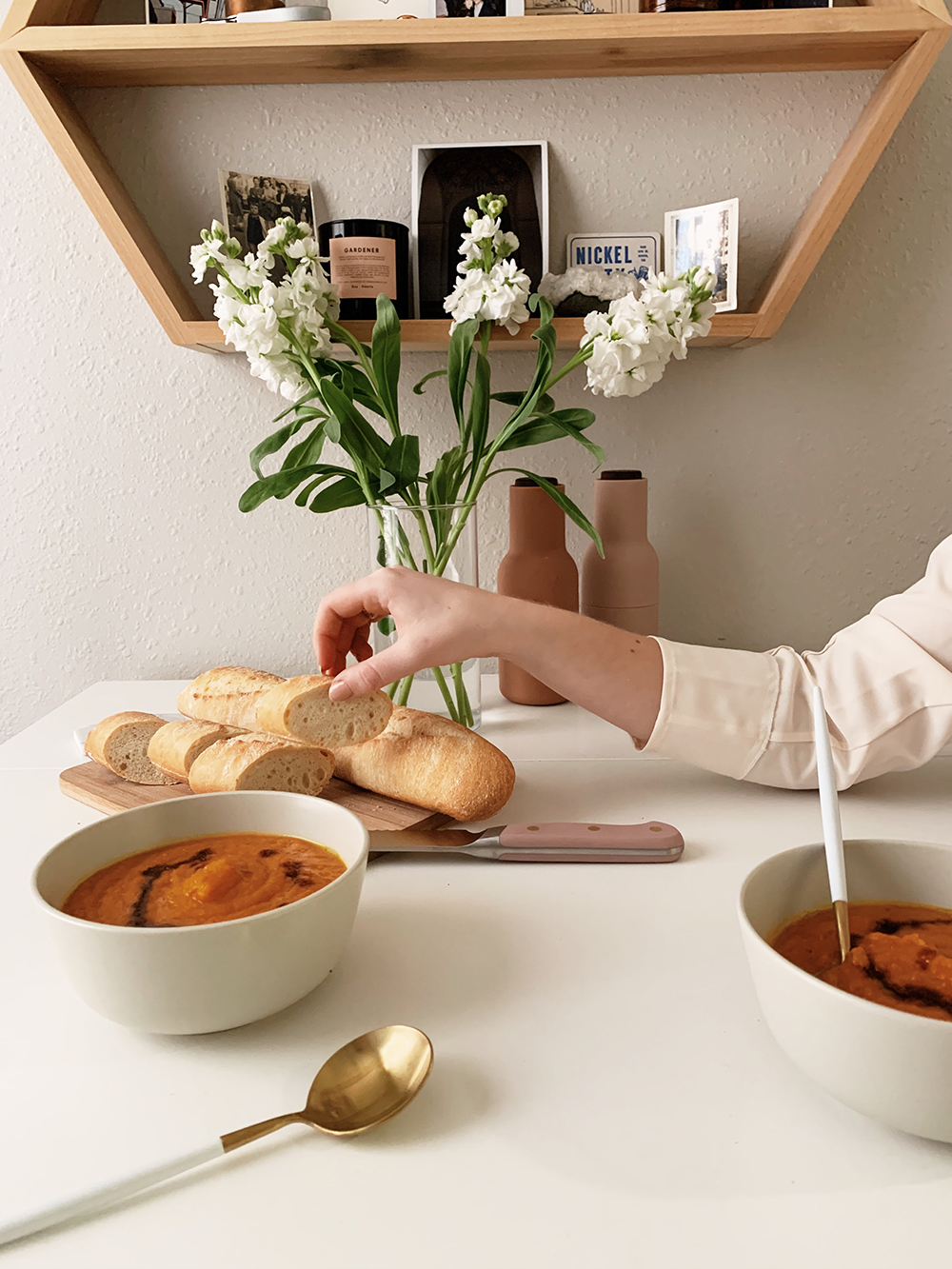 By Jessica Lee
Happy 2020! After a busy start to the year, I'm finally back in the kitchen whipping up a whole slew of new recipes. It's been fun to learn new tricks and try new things…
My fiance and I went to New Orleans for Christmas with our families, and he came home with the flu. No fun, right? I wanted to make him something with ginger knowing that it has a lot of medicinal benefits, and this Ginger Carrot Soup came to mind. It's incredibly easy to make and inexpensive as well. I topped mine with a swirl of balsamic vinegar, but it would also be great with cilantro or toasted pine nuts or chopped basil. Want a vegan version? Sub in vegetable stock for chicken stock.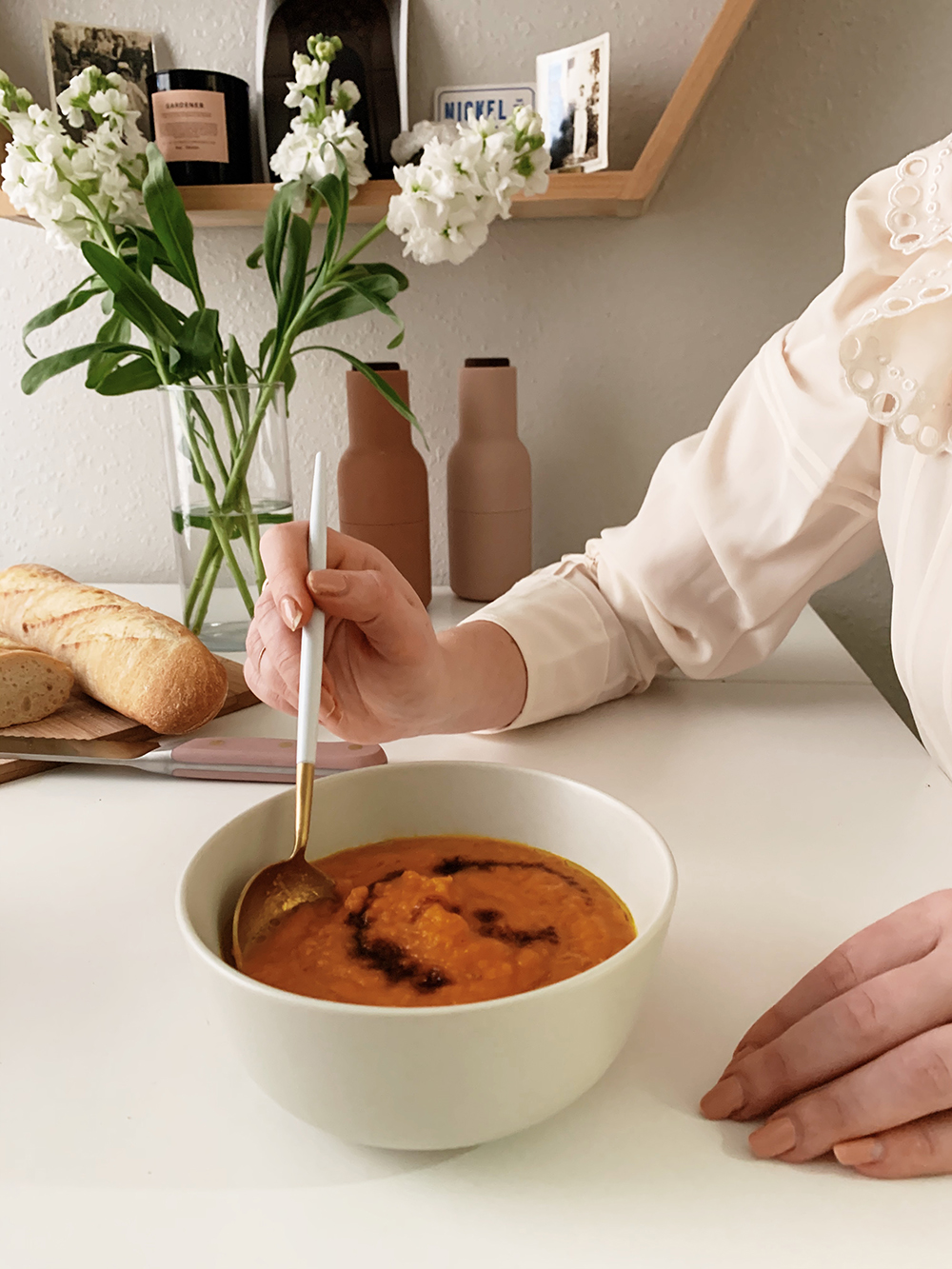 Ginger Carrot Soup
Makes 4 Servings
2 tbsp olive oil
1 onion, diced
3 garlic cloves, thinly sliced
2 inch piece ginger, thinly sliced
1 tsp cumin
1 tsp coriander
4 carrots, chopped
3 cups chicken stock
Salt
Pepper
Balsamic Vinegar
Directions:
Heat olive oil in a heavy-bottomed dutch oven over medium heat. Add onions and salt. Cover and cook over low heat for 20 minutes.

Add garlic, ginger, cumin, coriander and garam masala. Saute until incorporated. Add carrots, stock, salt and pepper. 

Bring mixture to a boil. Turn heat down the medium-low and simmer until carrots are soft, 20-30 minutes. 

Transfer soup to high-speed blender and blend until smooth. Season with salt and pepper to taste. Add drizzle of balsamic vinegar.