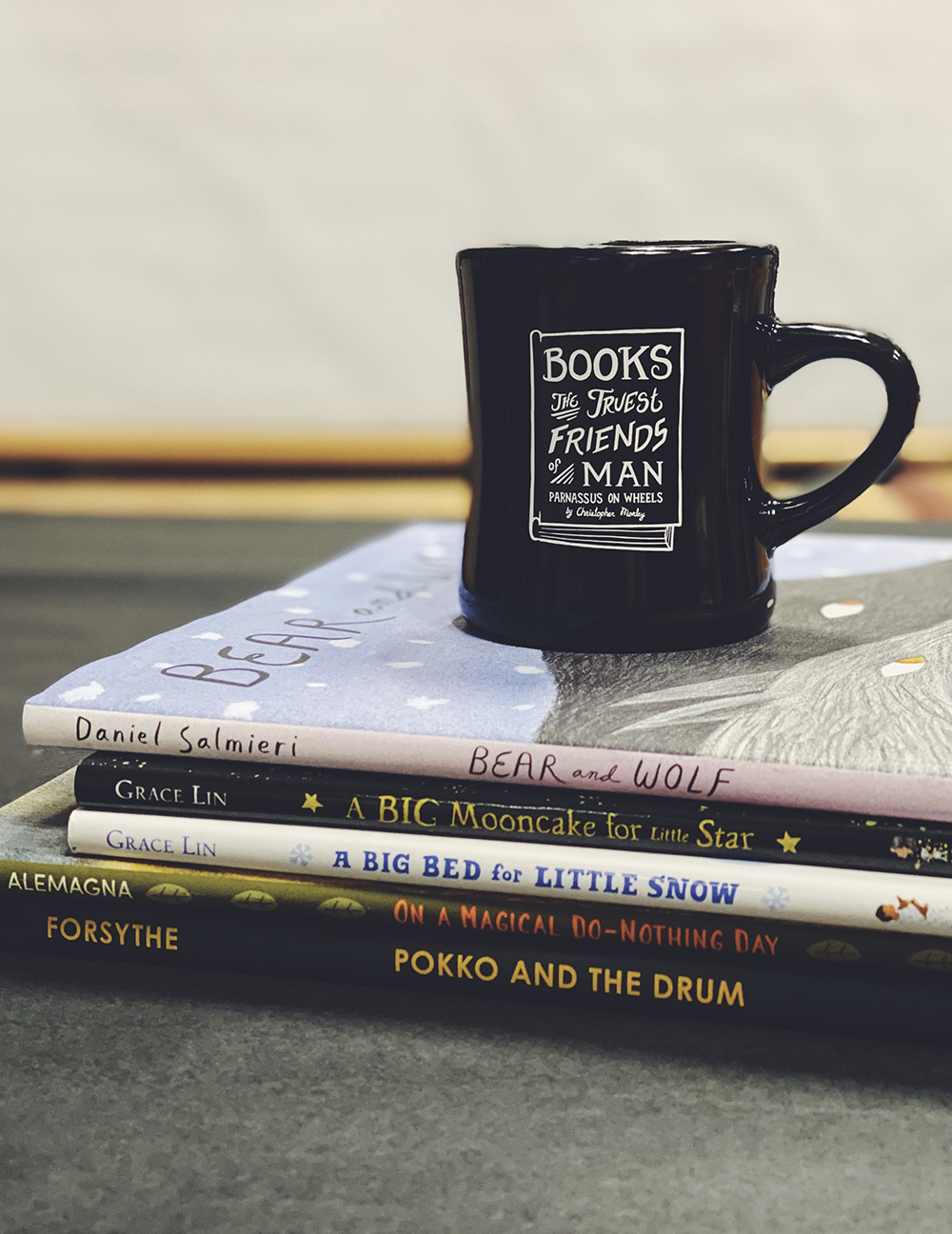 By Eugenia Vela
As the days grow colder, my desire to shimmy under a warm blanket and read by a fire grows, too. During the holiday season, I like to step away from new book releases and advanced copies, and nestle in the comfort of a great reread. This year, it's Little Women in preparation of the Greta Gerwig remake. I can't wait to watch Jo and Laurie again! Just like rereading an old favorite, there is much beauty and wisdom to gain from the pages of a picture book. I'm a firm believer in family gathering around a book and reading together, and what's better than a cozy, wintertime read? The ideal "cozy" book is kind of hard to describe; it's one of those "you know it when you see it" type of things. For me personally, "cozy" usually involves darkness, nature, a blanket of snow, and friendly creatures. "Cozy" means mothers and children, fluffy pillows, and soup. Here are some picture books that bring these elements to life for a great family storytime!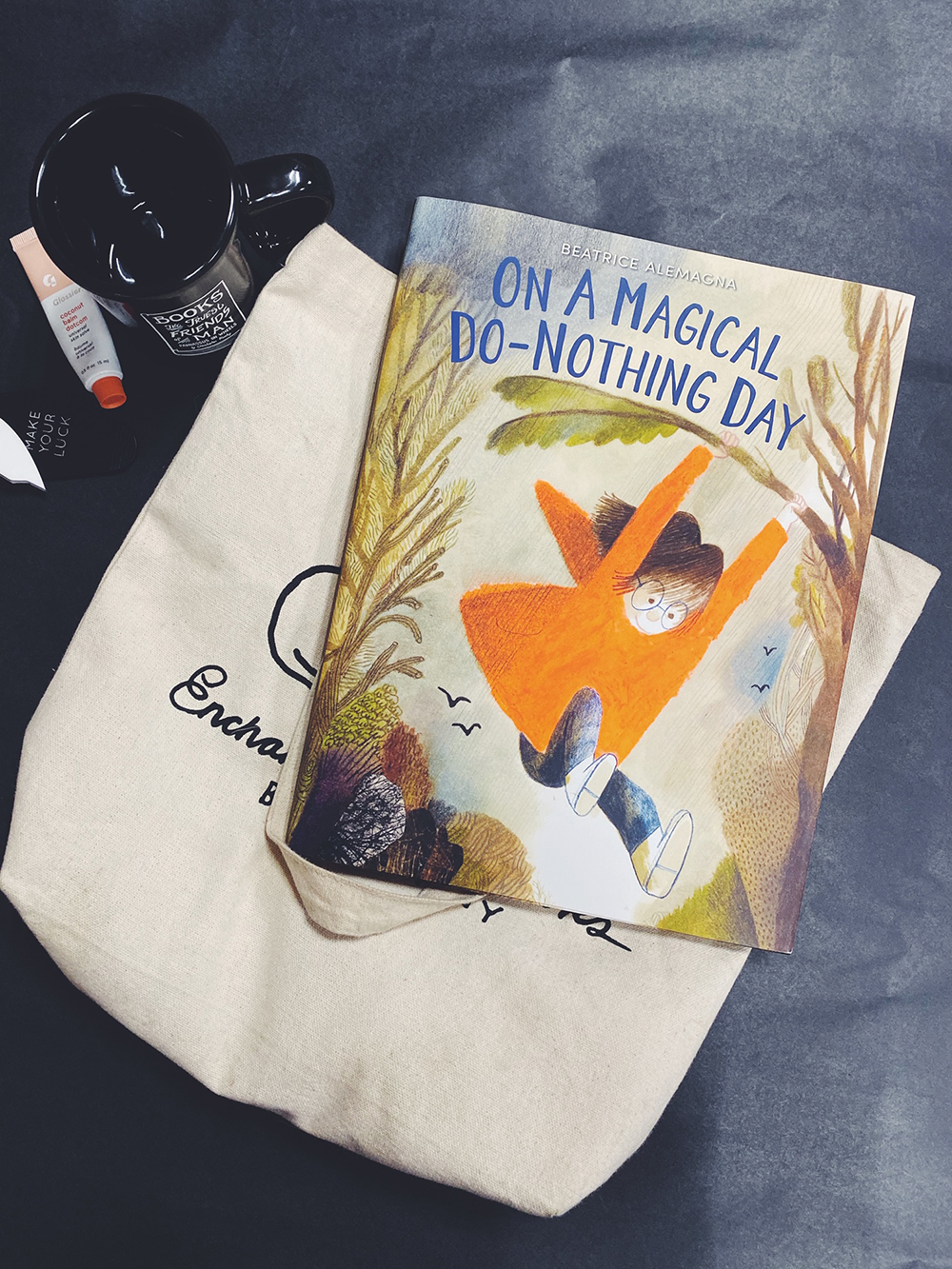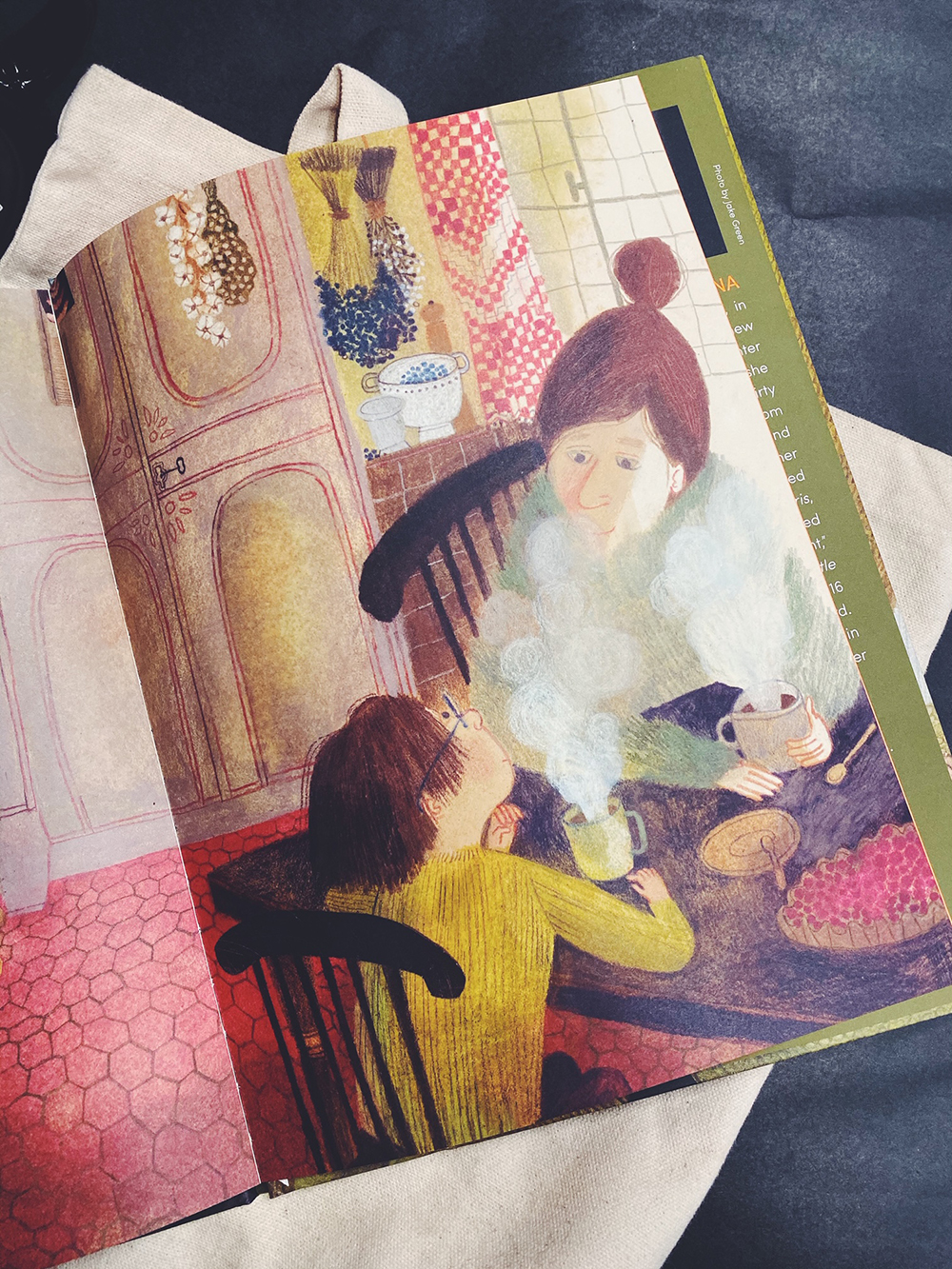 On a Magical Do-Nothing Day by Beatrice Alemagna
"And there at the bottom, everything was turned upside down. The whole world seemed brand-new, as if it had been created right in front of me." I bet most of us can remember our parents telling us to stop watching TV/playing video games/staring at our phones and GO! PLAY! OUTSIDE! Author-illustrator Beatrice Alemagna writes about this experience, forcing a child to leave the comfort of their video game and find something to do in the rainy, mushy, mysterious Outside World. Here there are mushrooms and snails, grains and berries, smells and textures and noises that are unfamiliar yet welcoming. Alemagna's illustrations somehow feel like the rain, enveloping the reader in a sense of warmth that makes bedtime even cozier and safer.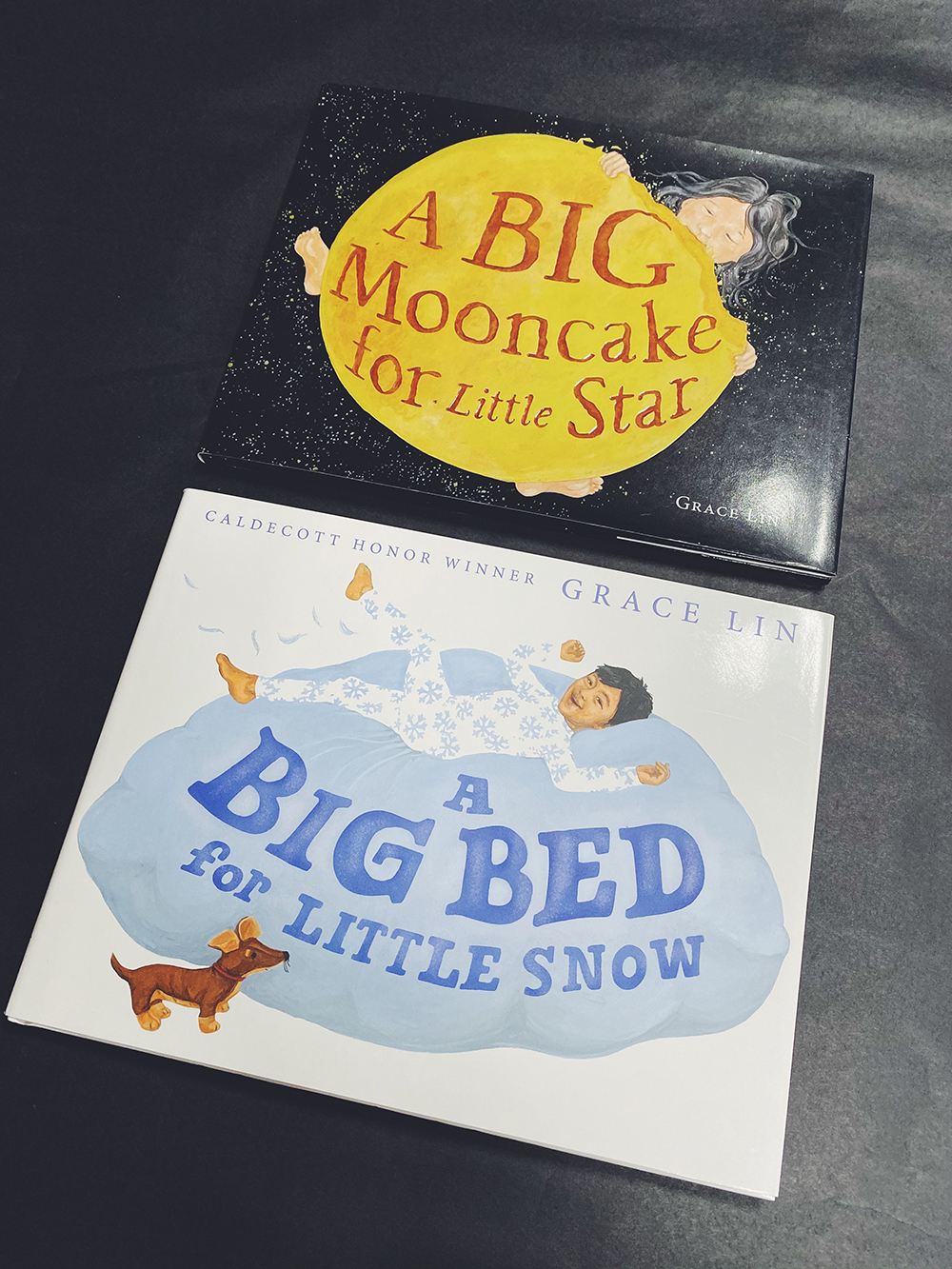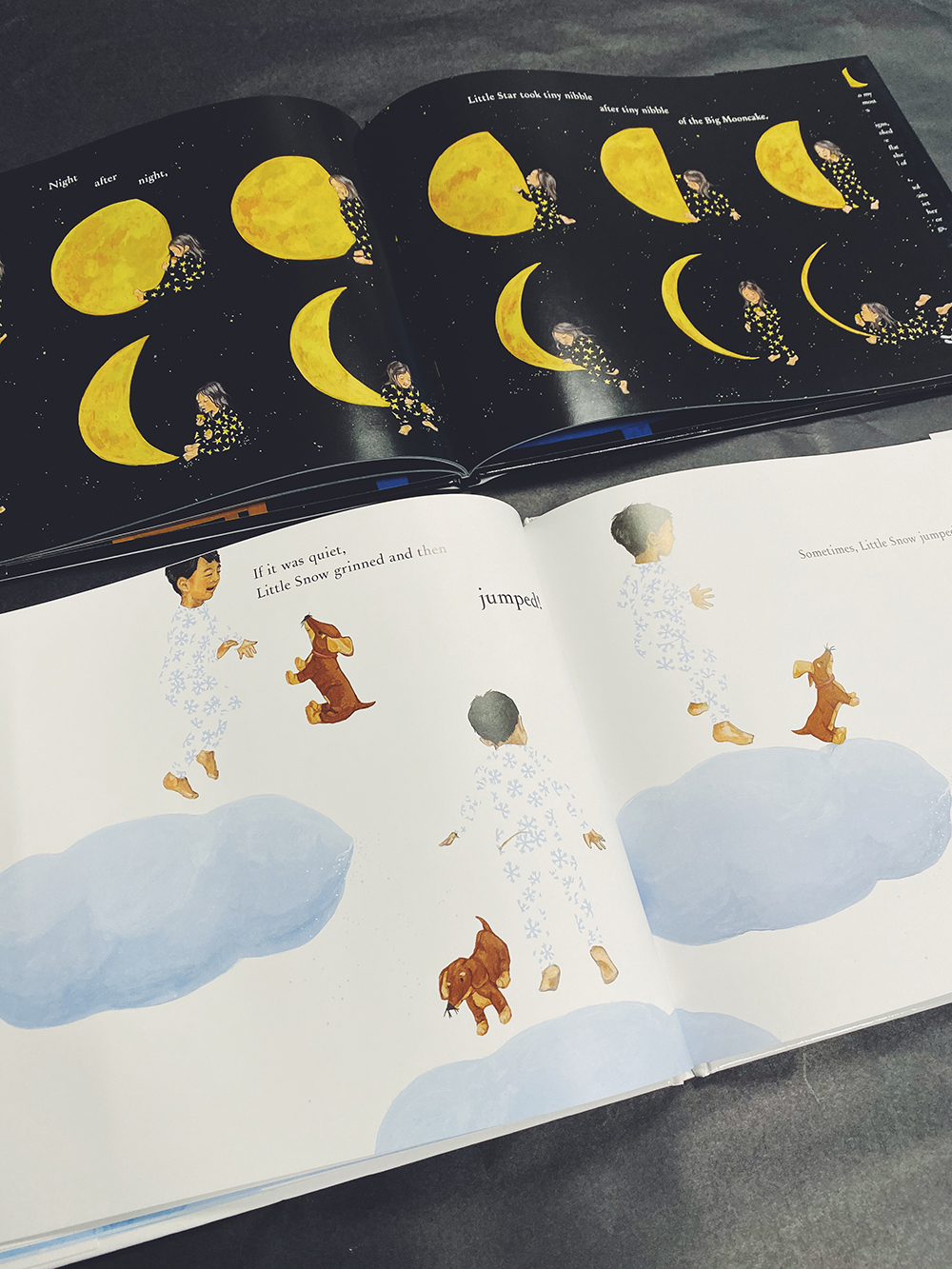 A Big Mooncake for Little Star & A Big Bed for Little Snow by Grace Lin
Author-illustrator Grace Lin was inspired by the Mid Autumn Moon Festival, which is her favorite Asian holiday. "I tried to imbue [the book] with all the traits I associate with the Moon Festival– quiet joy, love, and beauty," she says. And she succeeded! A Big Mooncake for Little Star is absolute magic. The storytelling is minimalist, but effective. The black, gold, and white throughout the pages bring to life the wonders of the night sky, as we see the different phases of the moon. Big Mooncake makes me dream of cozy nights under the covers, family traditions, and late nights baking with mom.
In the companion book, Little Snow loves jumping on his big, soft, fluffy bed! But what happens when he jumps a little too hard? Like the first book with the phases of the moon, this provides a sweet, funny explanation for snow. The white and blue pages create a dreamy, "cloudy" mood that bring to mind lazy mornings in bed with the whole family!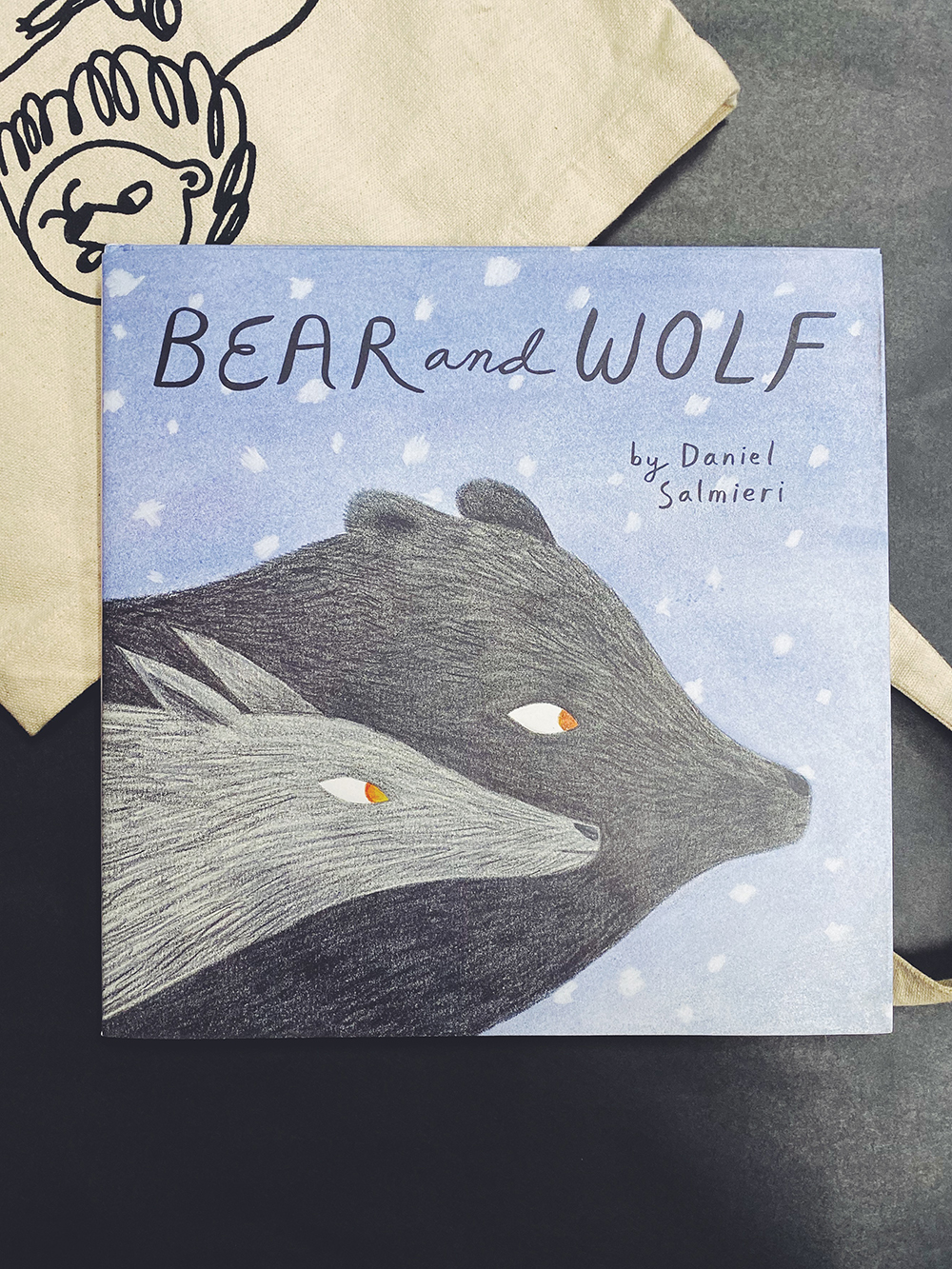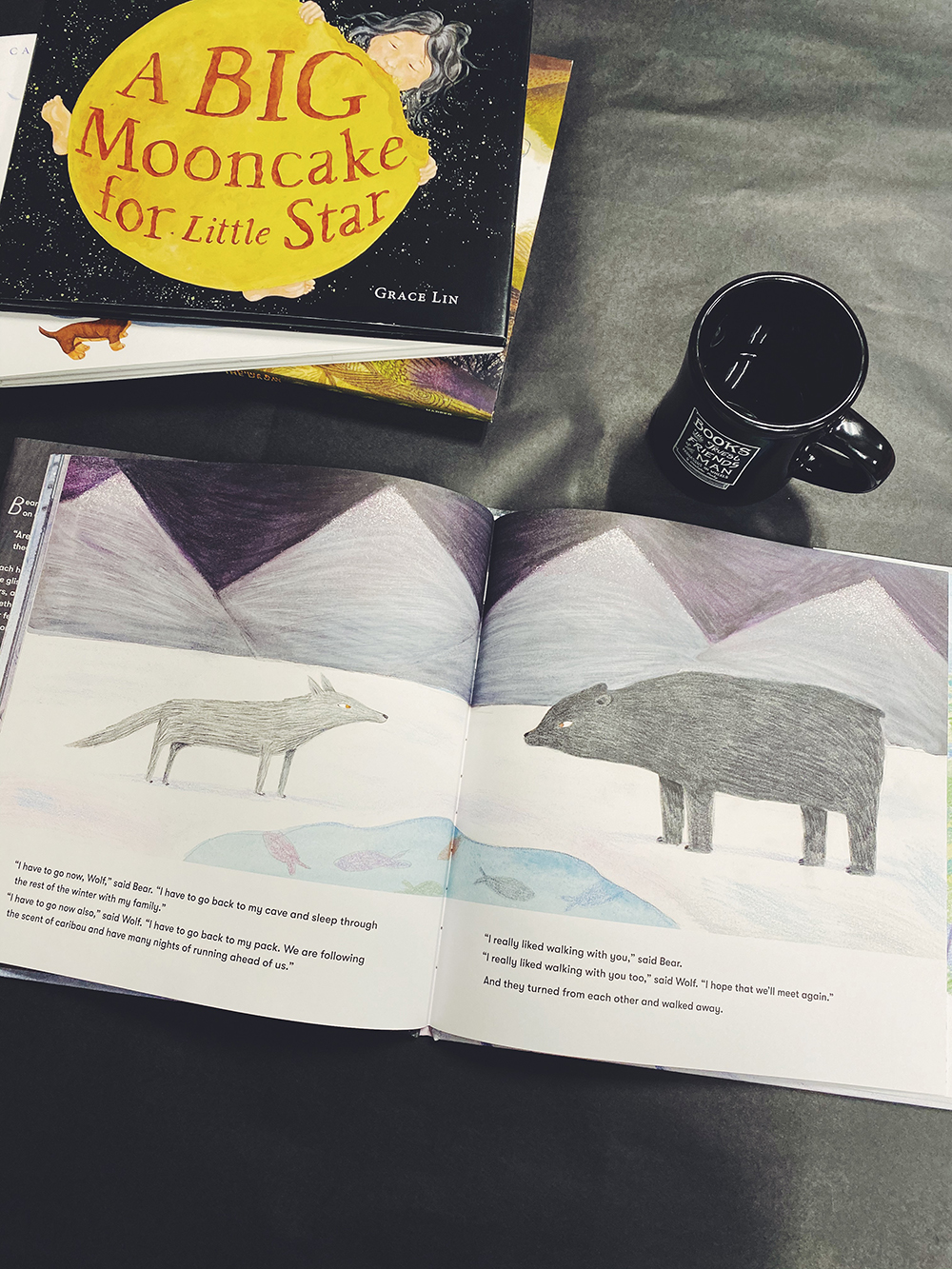 Bear and Wolf by Daniel Salmieri
A gorgeous gift for the colder months, this tells the story of a bear and wolf that meet deep in the snowy forest and venture out for a walk together. They enjoy each other's company, watching the snow fall and colorful fish swim beneath the frozen lake. There's a peaceful, quiet beauty that takes over the pages of this picture book, and Salmieri's illustrations truly capture the power of nature. At its heart, Bear and Wolf is a story of friendship, of two animals who are wild and fiercely different enjoying the whispering winter woods, side by side.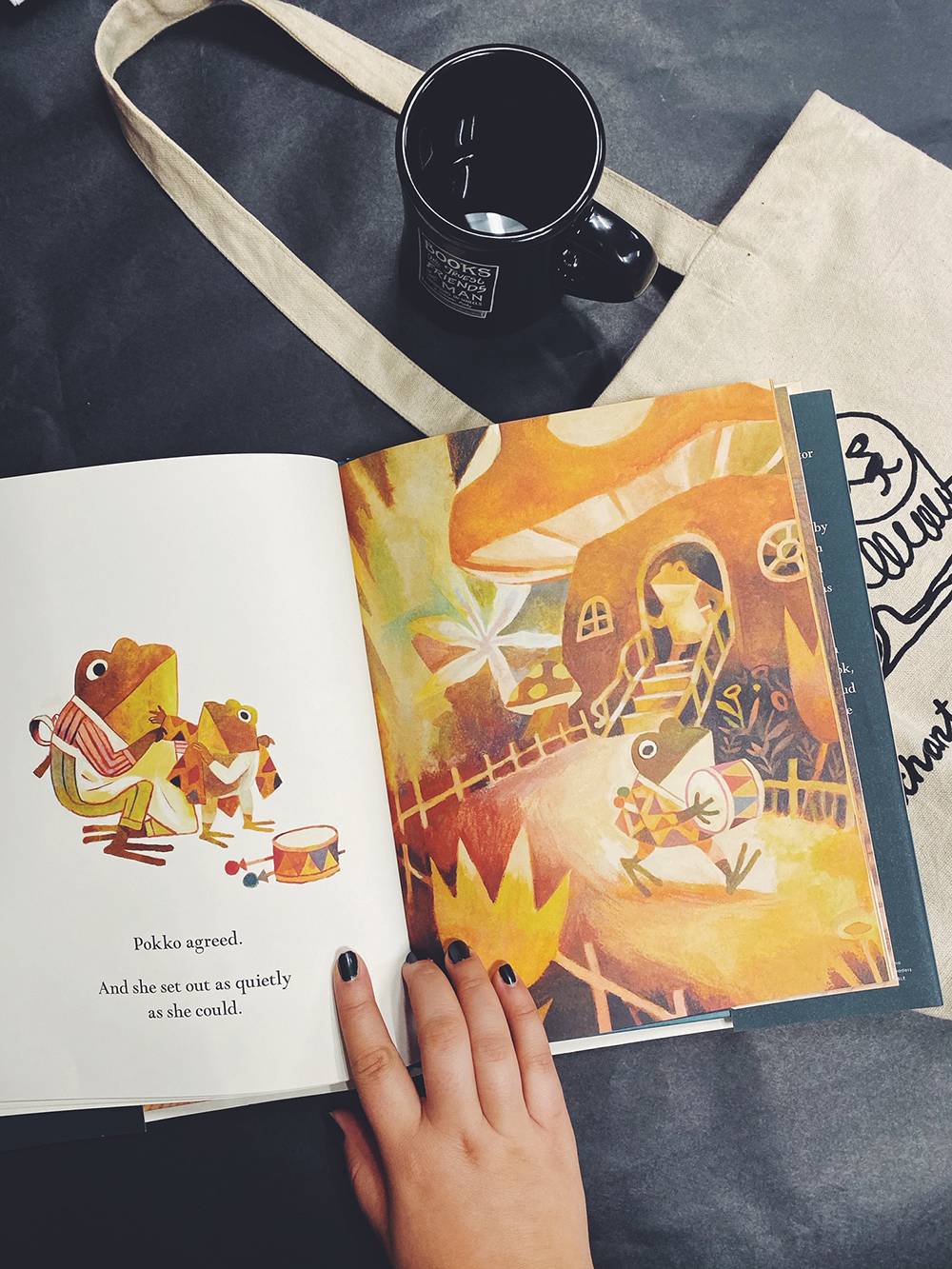 Pokko and the Drum by Matthew Forsythe
Pokko's parents have made mistakes before. They have given her a slingshot… and a llama… and a balloon… but the drum was the biggest mistake of all. Matthew Forsythe's gifted us with this hilarious story of a unique little frog who marches to the beat of her very own–very loud-– drum. Pokko's parents are just trying to live a normal life, but she refuses to be anything but ordinary! And so she ventures out to the woods and finds a band of animals who also enjoy playing musical instruments. Forsythe's illustrations are wonderfully nostalgic– something about the mushroom house is reminiscent of the classic Wind in the Willows— but still super modern. The funniest part to me is the expression in the frogs' eyes once they realized what they did; it's this deadpan look that says, "OH NO" with a perfect humanlike quality. Pokko and the Drum is my favorite picture book of 2019!
*We're excited to support local bookshops through sales from these posts! Have you heard of IndieBound? You can find local bookstores near you (or shop their online stores from the comfort of your sofa!).
SHOP THE BOOKS BELOW
On a Magical Do-Nothing Day | A Big Mooncake for Little Star & A Big Bed for Little Snow | Bear and Wolf | Pokko and the Drum