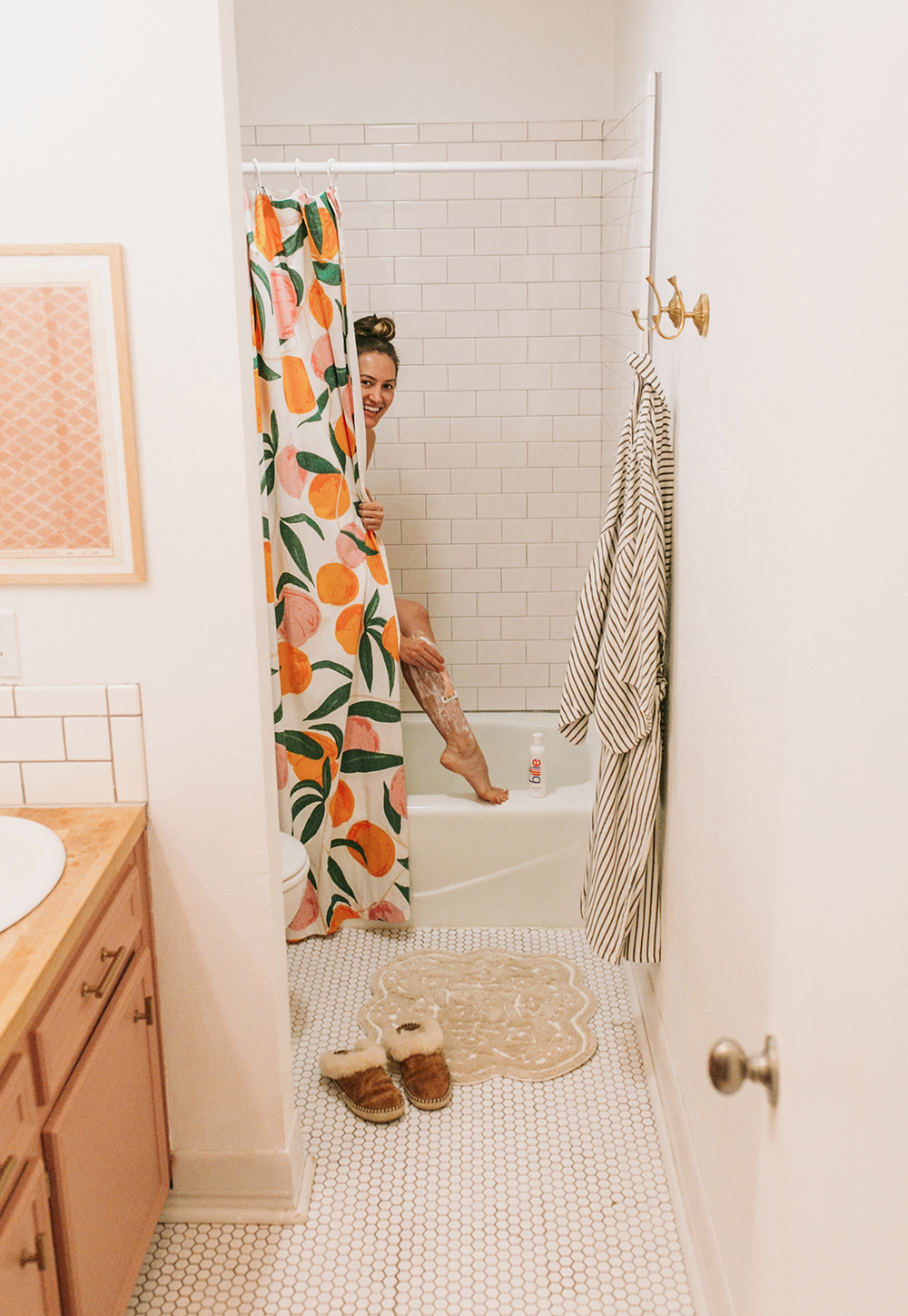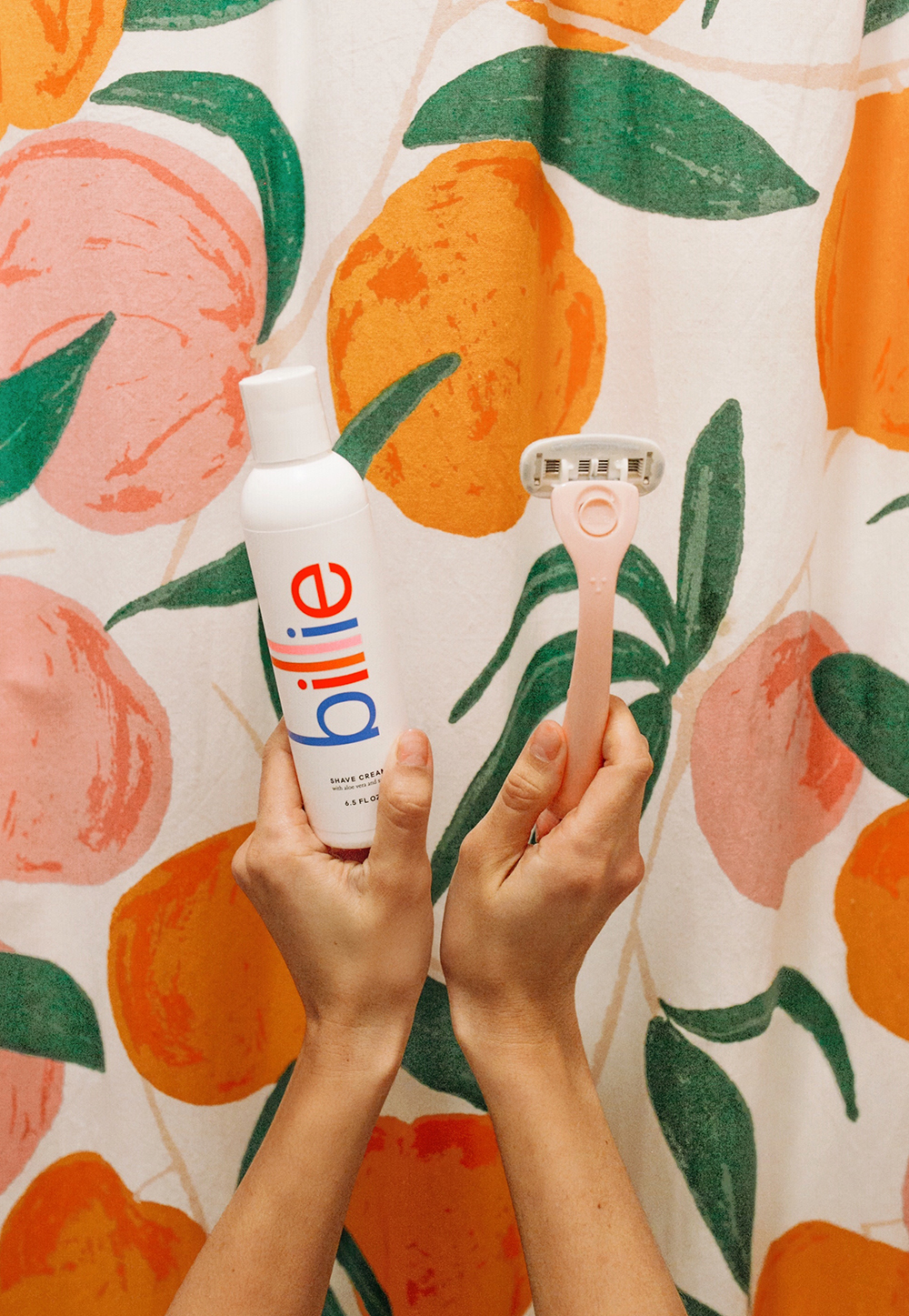 I don't know about y'all, but I believe few things can cure all like a hot shower. Ever since having a baby, it's one of the few moments of the day where I get to be alone with my thoughts. Well…maybe the dogs are staring from behind the shower curtain and maybe Jude is in his bouncer just feet away babbling and hitting all the buttons (#realreality)…but even with what often feels like chaos around me, I am oh-so-relaxed and always look forward to 10 minutes to myself (well, mostly…haha). So, what's one way to make your shower situation even better? If your guess is a glass of wine – YES you are correct…but also using really awesome bath products just kicks that shower time up a few notches. Which brings me to the razor of my (and yours…you wait!) dreams. Insert: Billie. Trust me, it's THAT good.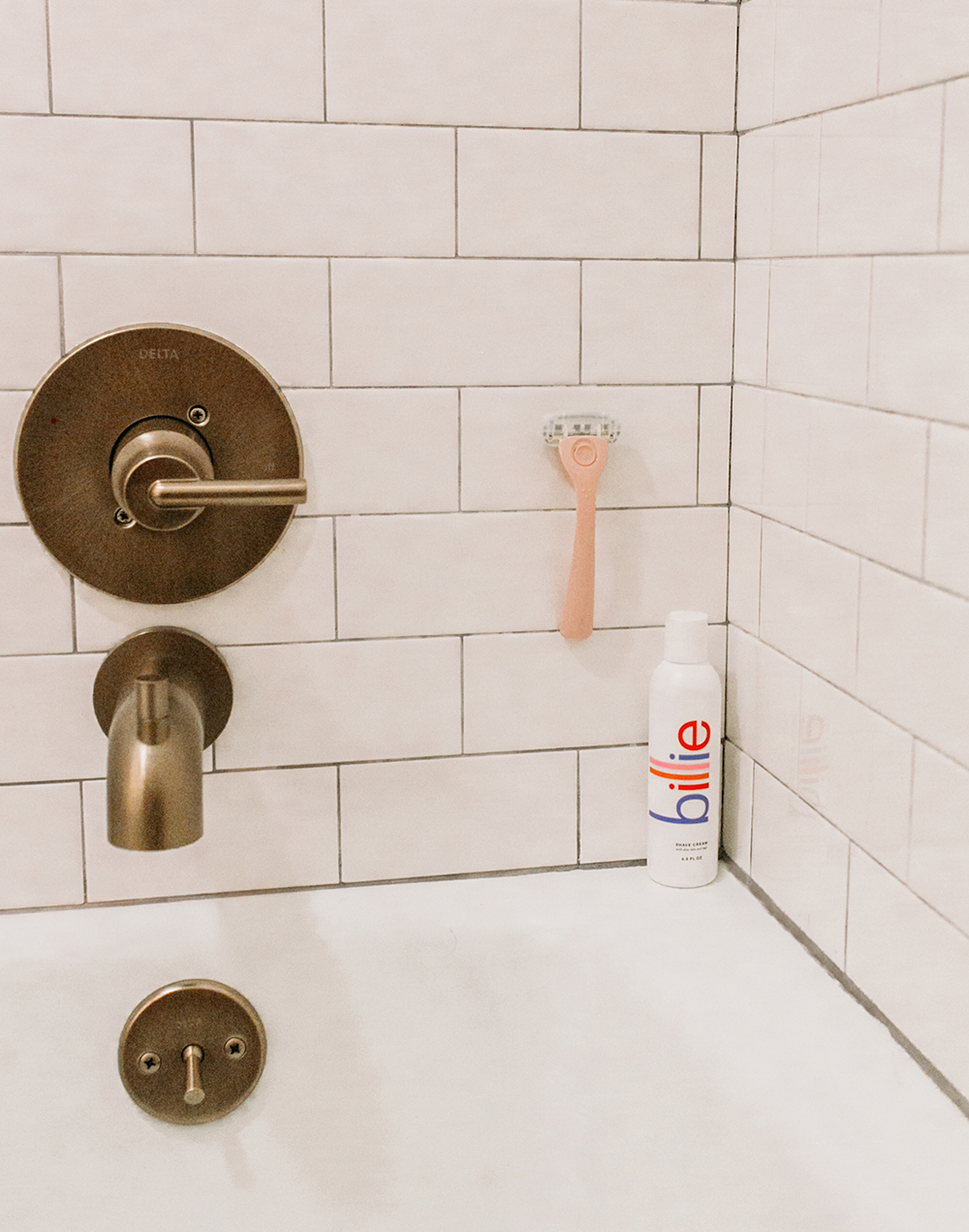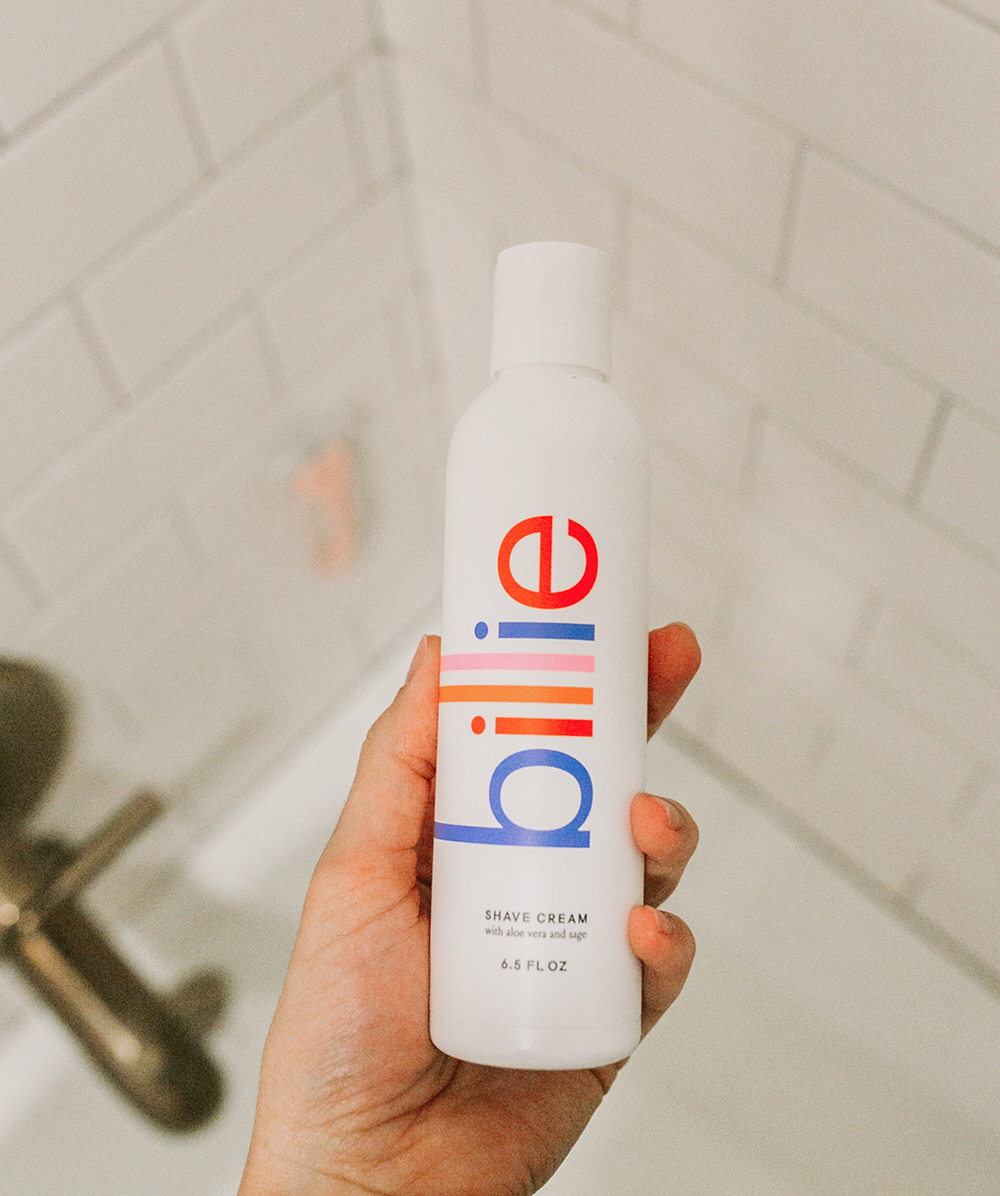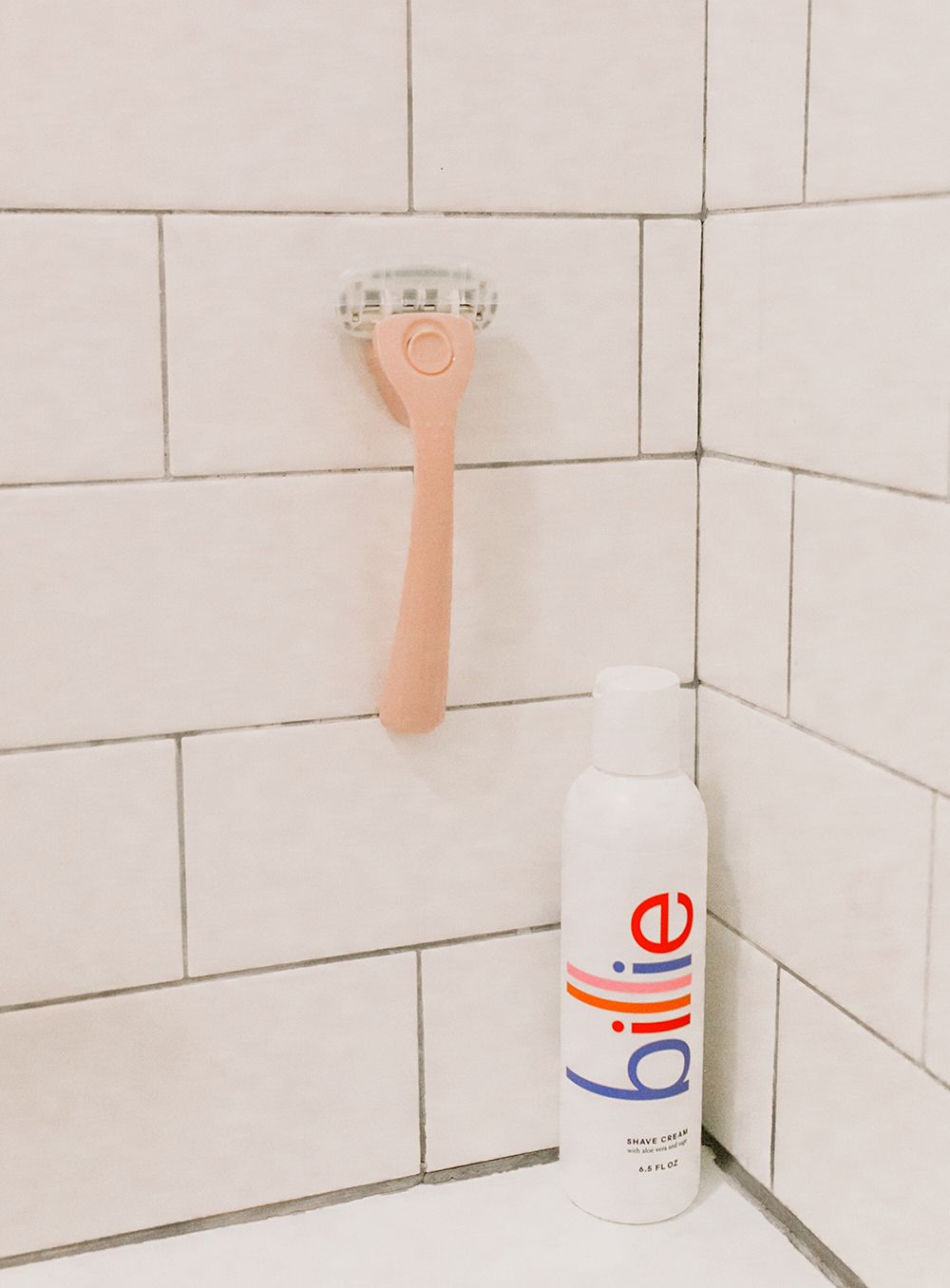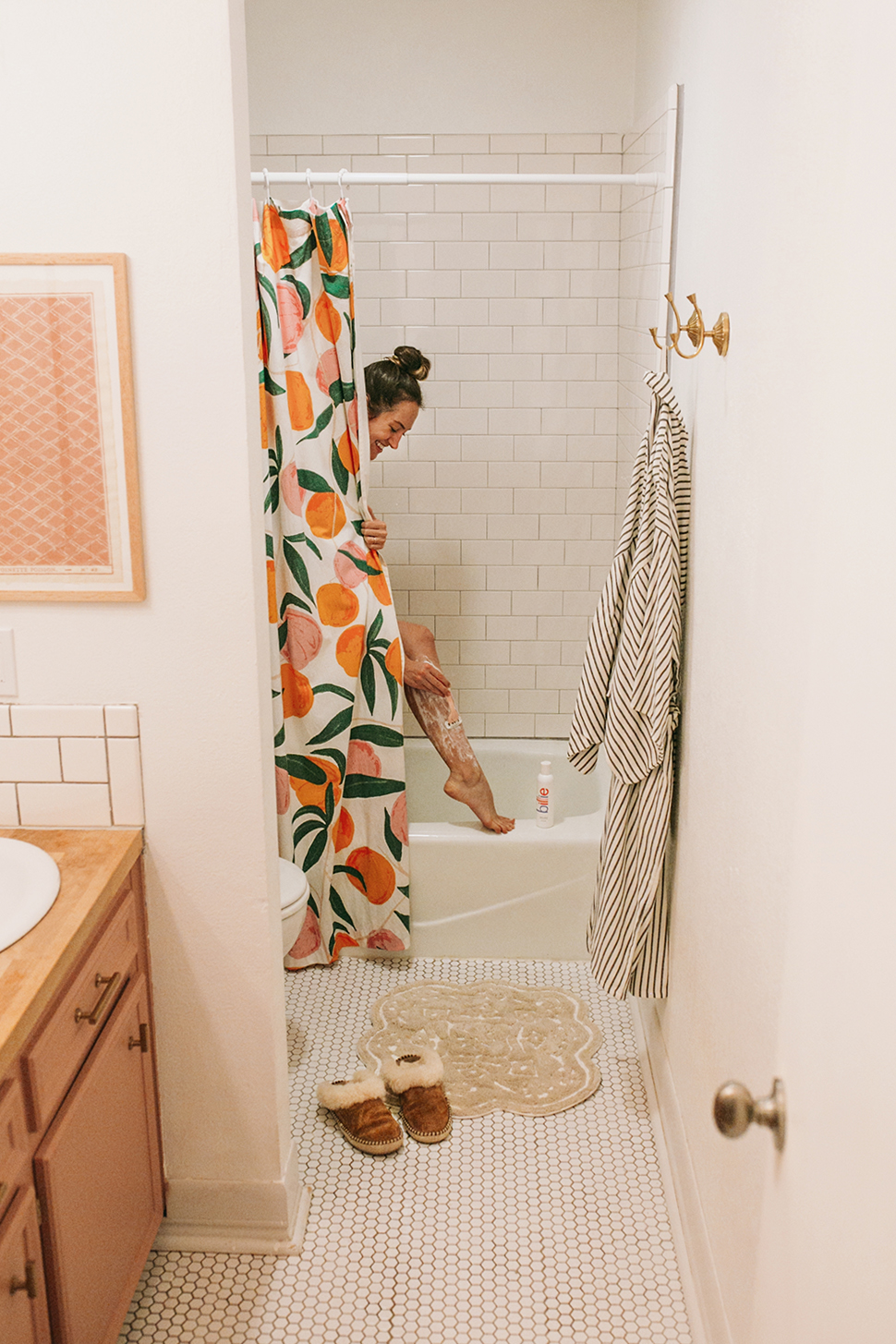 Like most women, I've tried a countless number of razor brands since I was a pre-teen. I've experienced cuts, razor burn, razors that don't work or razors that work but they're branded for men. Until Billie, the perfect razor didn't exist.
A few months back, Billie partnered with Madewell and they sent me a mailer featuring the $9 Billie Starter Kit: which includes a Billie handle, a magnetic holder and two 5-blade razor cartridges. Since then, my legs have never felt so smooth, nor have Blake and I ever fought over a razor more, haha. It's SO good even men are borrowing this thing!
So, when Billie reached out to partner and spread the word, I was already a fan. My first razor was a muted neon yellow handle with a purple magnetic holder – and this time around it's the pastel pink duo. Not only does Billie give you a smooth, amazing shave, to have an aesthetically pleasing razor hanging in your shower is oddly satisfying. Plus, the magnetic holder sticks onto the side of your shower so you don't have to rest your razor in a pool of slimy water (…you know how it gets!). It's the best!
Have you tried Billie yet? I did a little unboxing on my IG Story this week and had so many messages from gals saying it's their favorite razor brand– couldn't agree more! Take a look at the Billie Starter Kit (so many fun colors!!) and enjoy a nice, clean shave + a cute new razor made especially for women – under $10.
A big thank you to Billie for sponsoring this post! All opinions are my own.
RAZOR / SHAVING CREAM / ROBE / SLIPPERS / BATH MAT / SHOWER CURTAIN