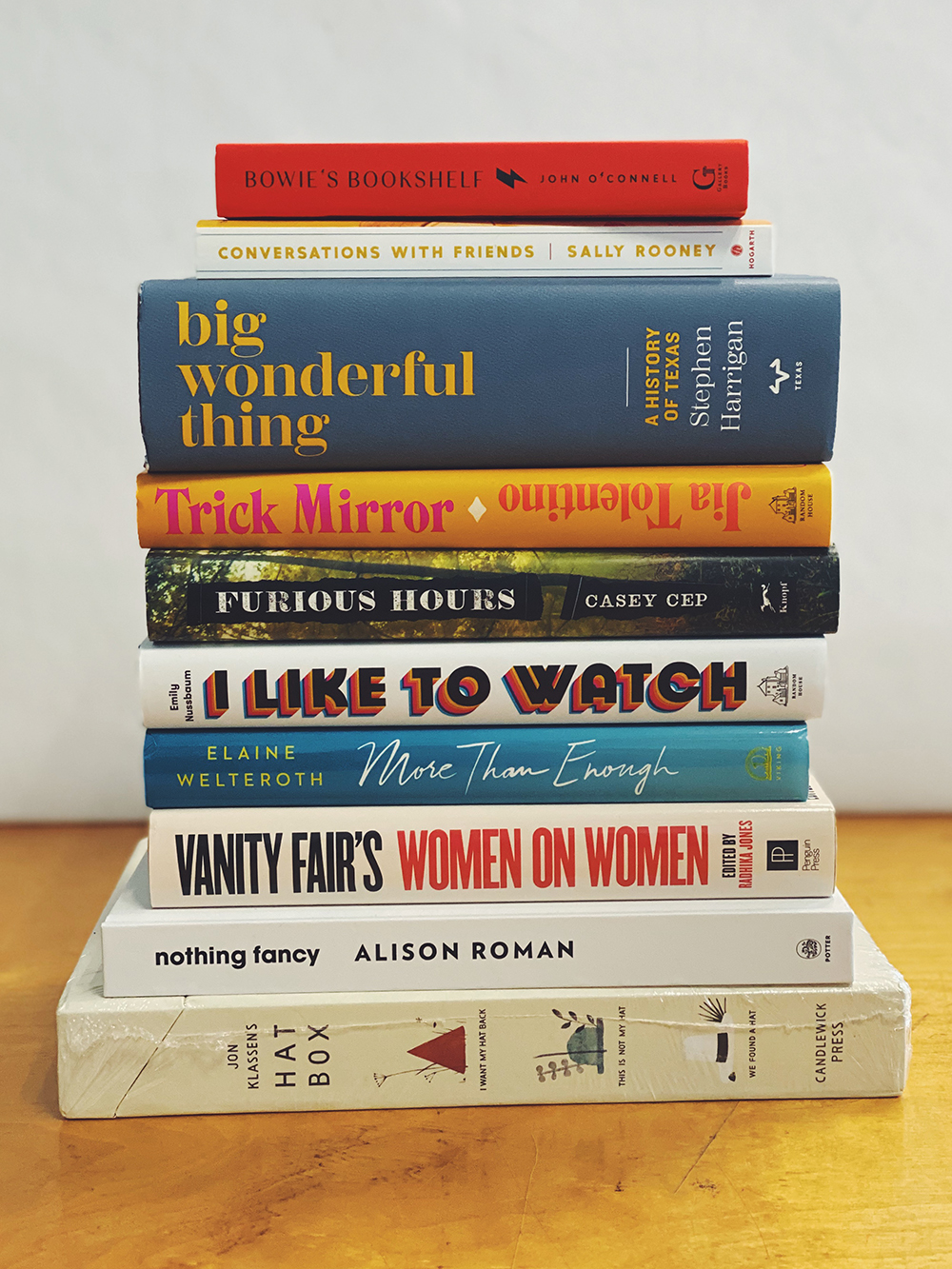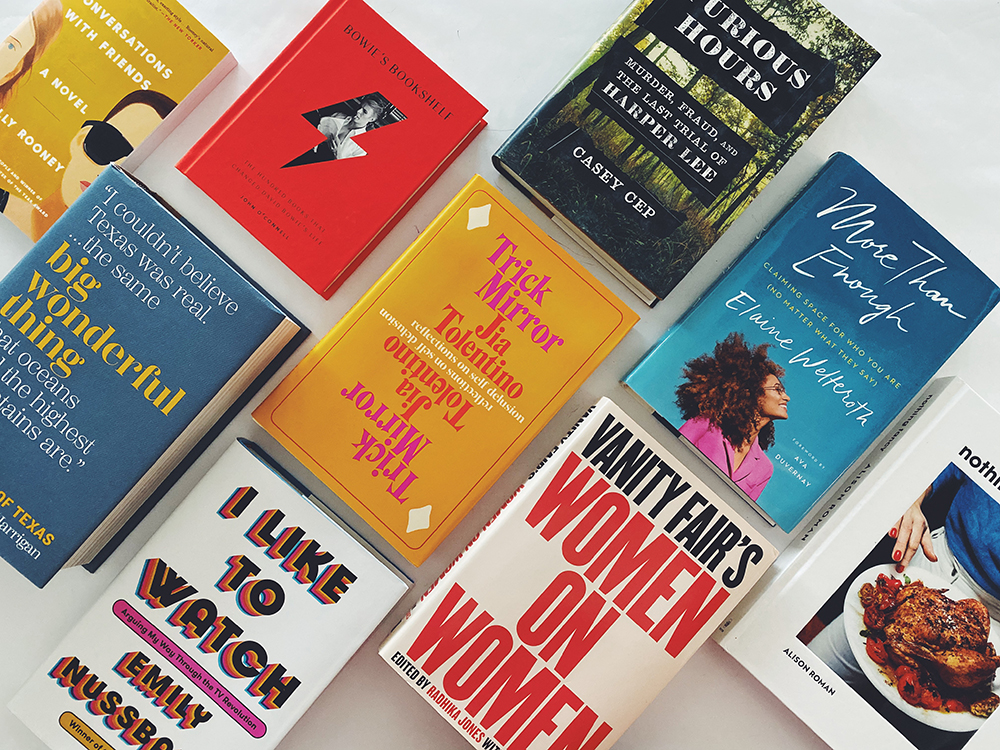 By Eugenia Vela
It's the most wonderful time of the year! Except when you are in a mad panic because you have NO idea what to get your friends and family. Well, as a bookseller, it's my duty to recommend some crucial, irresistible reads to gift this holiday season. Below are some suggestions for those special people in your life who deserve a book that just GETS them. A little bit of history, inspiring memoir, a cookbook, some music, an old classic– there's something here for everyone. Check 'em out!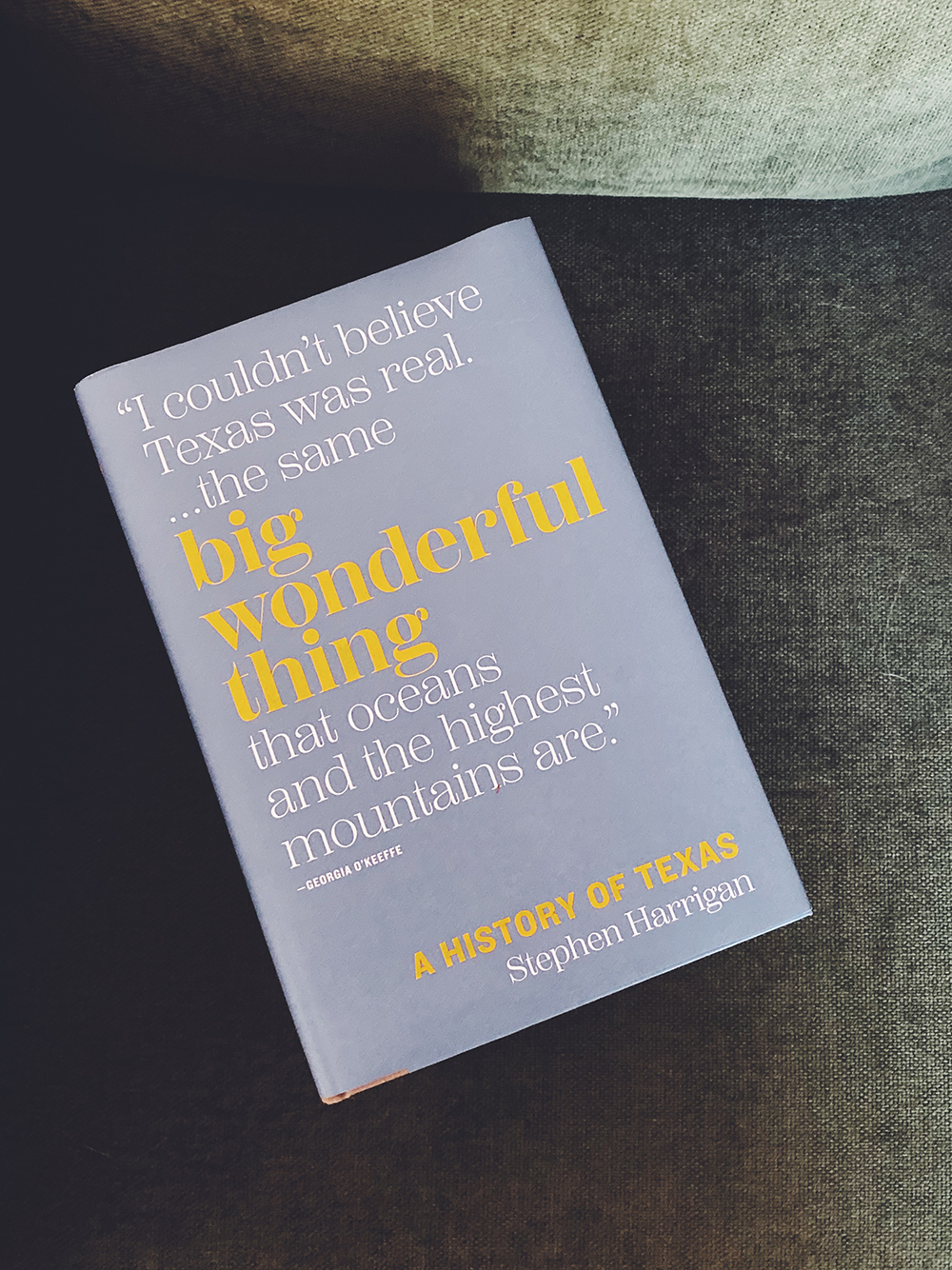 For the history buff – Big, Wonderful Thing by Stephen Harrigan
Okay, confession time: I have not actually read this entire book. I know, I know, I'm terrible. But LISTEN– this book is LONG. It's BIG. It's HEF-TY. It's a giant, gorgeous piece on the giant, gorgeous state known as Texas. Austin-based writer Stephen Harrigan does a great job at taking facts and making them human, intimate, bordering on personal. BIG WONDERFUL THING is truly what history should be: beautiful storytelling. The physical book itself is an eye-catching, unavoidable piece of art that deserves to be loved and displayed on a desk, coffee table, or prominent shelf. Trust me, it will make your friend or family member feel very impressive and important.
For the TV obsessed – I Like to Watch by Emily Nussbaum
Anyone who appreciates the value of a great Netflix binge is guaranteed to fall in love with Emily Nussbaum's writing. She takes TV very, very seriously. Sure, this might sound weird to some folks, but those of us who recognize the power this living room box has in our personal life– and society as a whole– will appreciate the New Yorker writer's passion. From Jane the Virgin to Buffy and The Sopranos, Emily will dissect television through history and our role in it, and by the end of the book you will feel like you've found a friend who understands you like no one else can. That's not weird, right?
For the music geek in your life – Bowie's Bookshelf: The Hundred Books that Changed David Bowie's Life by John O'Connell
One's book collection can say a lot about a person; it can give us some real insight into their politics, their desires, their upbringing. This is the thought that follows Bowie's Bookshelf, which features 100 books that inspired the iconic artist throughout his lifetime, personally and artistically. Interwoven with fun anecdotes and gorgeous illustrations, this is a great guide for Bowie fans and anyone looking to expand their personal library.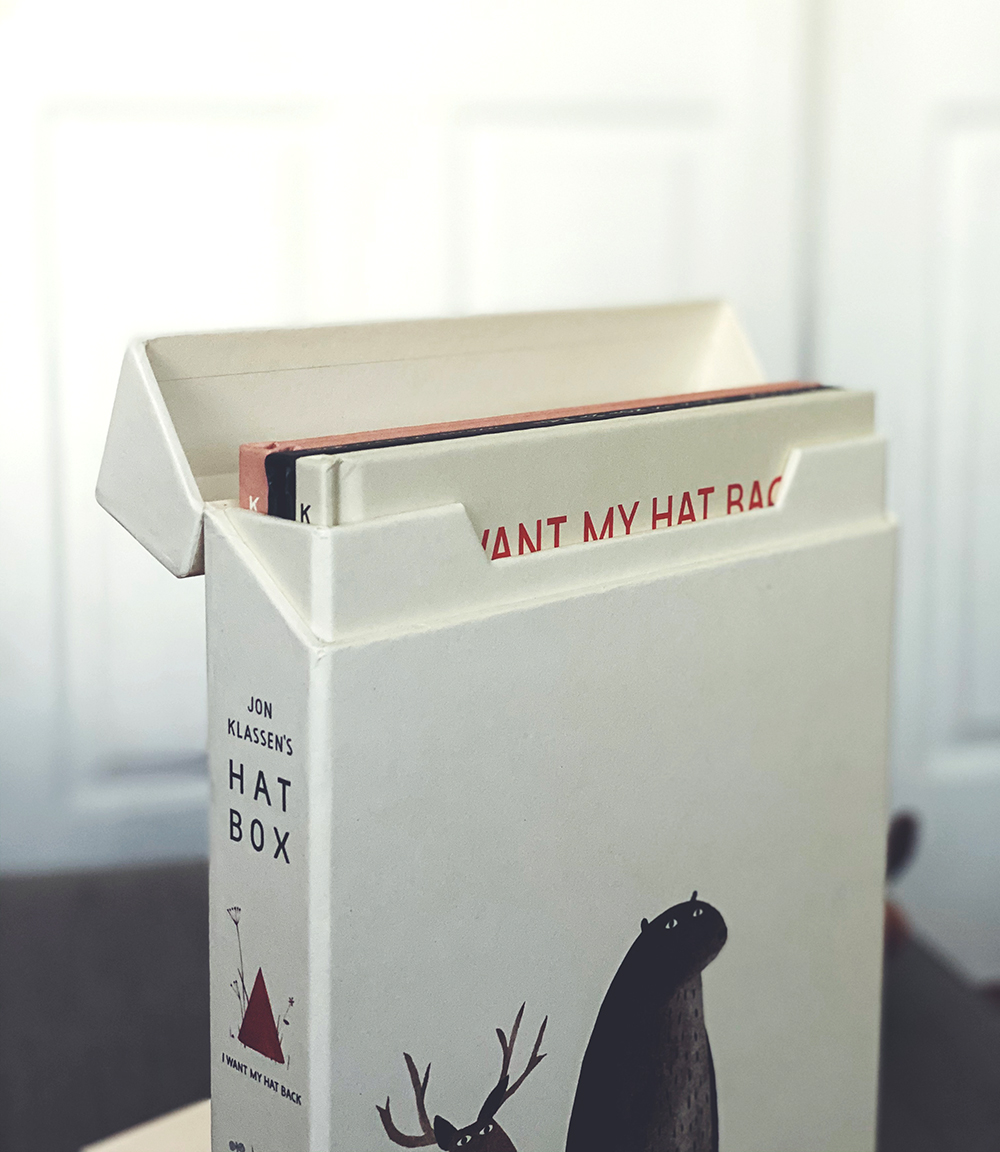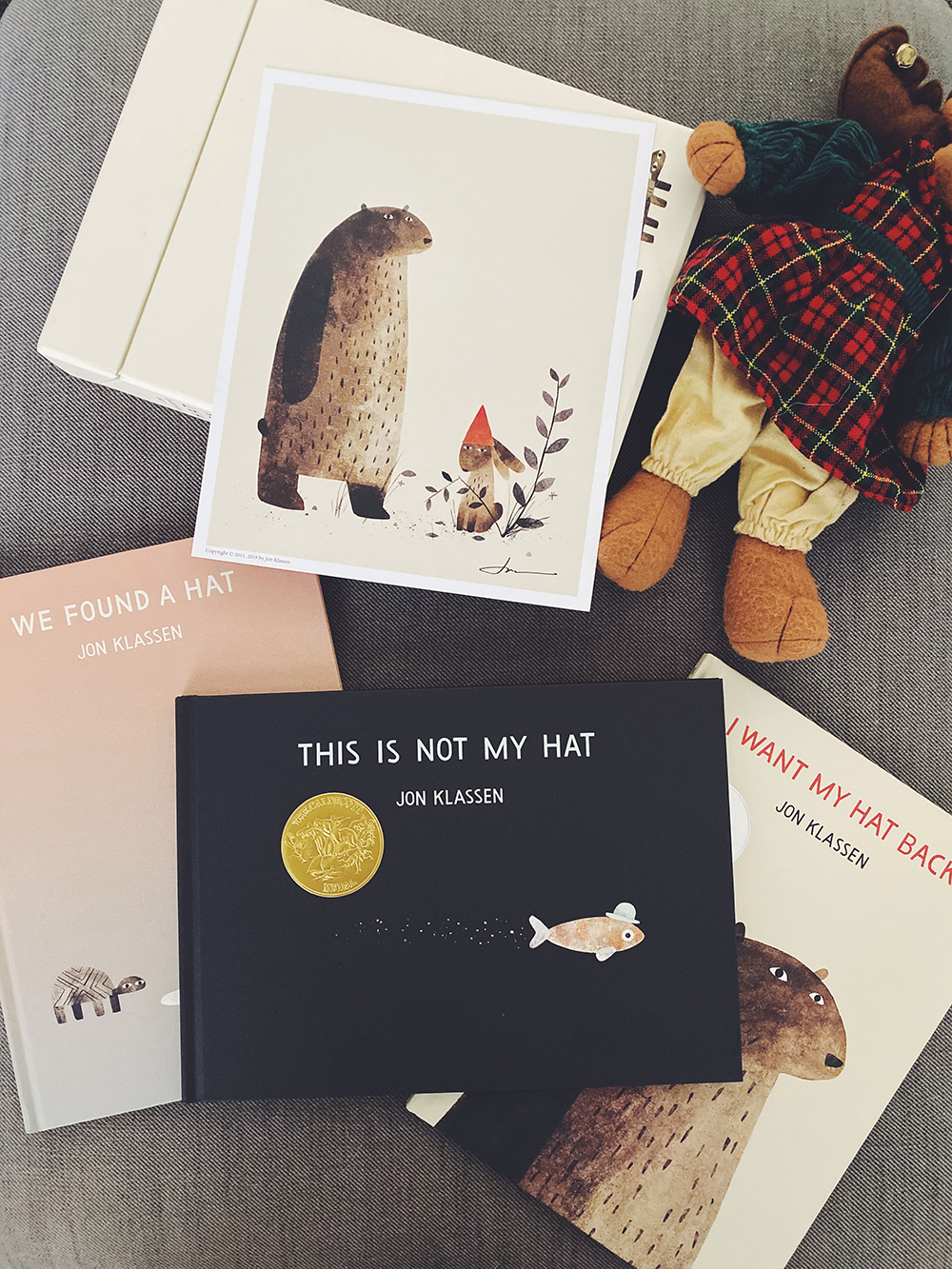 For the new parents with the dark sense of humor – Jon Klassen's Hat Box
I love a good box set, and this is my favorite in a long while! Jon Klassen's iconic hat series includes I Want My Hat Back, This is Not My Hat, and We Found a Hat. Klassen combines his muted, minimalist illustrations with darkly hilarious storytelling that will charm parents and children alike! The Globe and Mail called this "the most epic trilogy since Lord of the Rings" and you know what? They're not wrong.
For the true crime aficionado – Furious Hours: Murder, Fraud, and the Last Trial of Harper Lee by Casey Cep
If you're even remotely familiar with Harper Lee (author of the classic To Kill a Mockingbird) and Truman Capote (from the inimitable In Cold Blood), then you need this book! Part courtroom drama, part true crime, this focuses on Lee's reporting of a gruesome murder trial in the 1970s. Author Casey Cep does a great job at shedding light on the author's work and struggles, as well as the racial politics of the South. This is one of those reads that will keep you up past your bedtime, or intrigued during a long flight!
For the literary goddess – Conversations with Friends by Sally Rooney
Sally Rooney took the literary world by storm this year with her novel, Normal People. I personally LOVE the book, which is why I had to go back and read her debut, Conversations with Friends. I found it to be more grown-up and disturbingly relatable, even though it is about a 20-something girl who has an affair with an older, married man. That's just the surface, of course. In its heart, it is a beautifully written tale of friendship, deep-rooted insecurities, and love. This book is perfect for your friend who adores literary fiction above all else.
For the pop culture connoisseur – Trick Mirror by Jia Tolentino
Your cool insider friend is probably already familiar with Jia Tolentino, whose work for The New Yorker, Pitchfork, Jezebel, and New York Times Magazine combines pop culture with whip-smart humor and insightful observations. Why not give them a collection that is eye-opening and happens to have one of the best book covers of 2019? Ranging from feminism to politics and The Internet, this collection touches on basically every topic that affects our everyday life.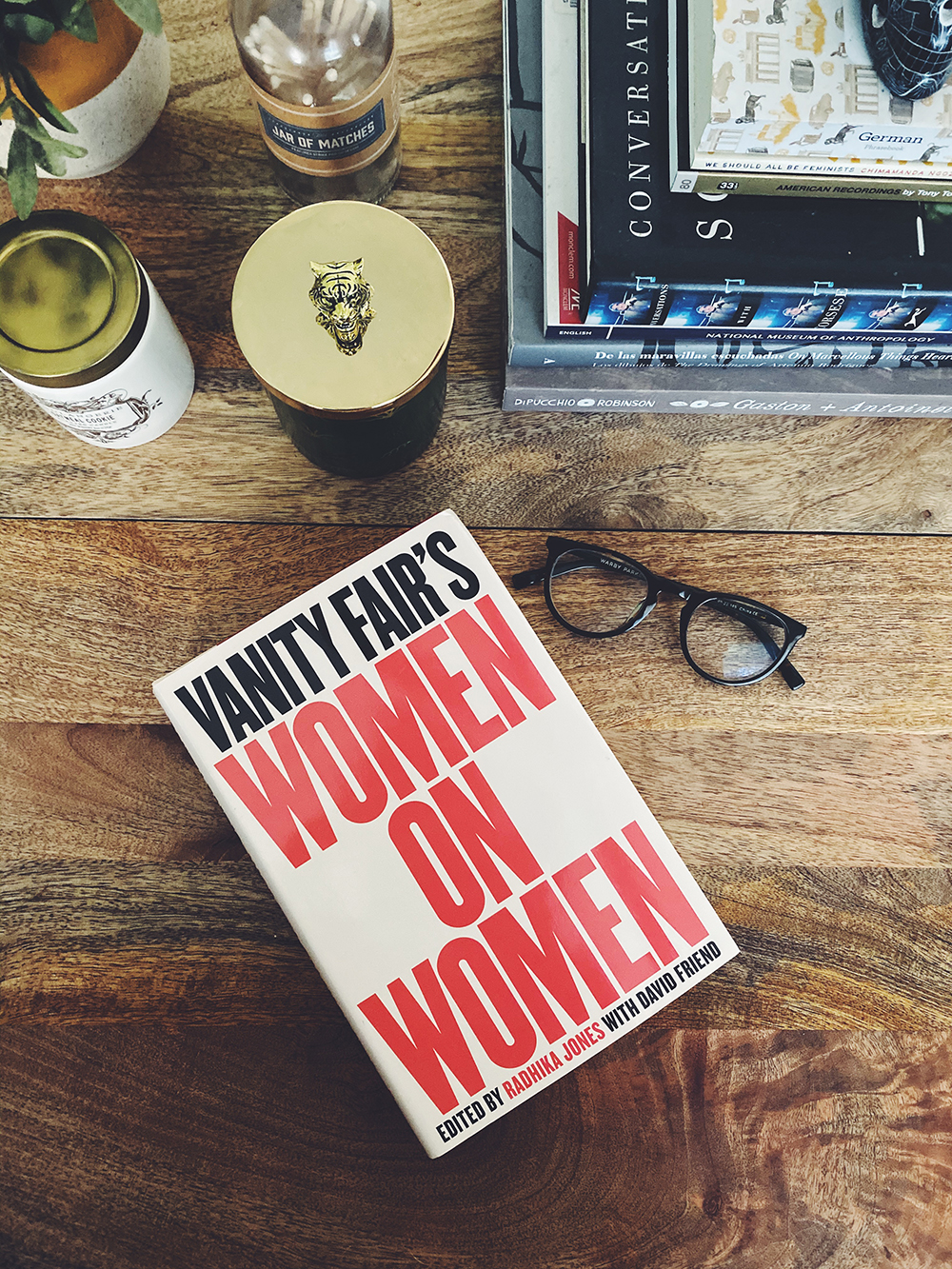 For the "I'm not a regular mom, I'm a cool mom" mom – Vanity Fair's Women on Women
This book is perfect for folks who love to read longform profiles and want to feel inspired by amazing, badass women from all walks of life. The cover is also giving me major 80s vibes– in a great way, like I would want to display it on my coffee table. The women featured include everyone from Michelle Obama to Cher and Grace Kelly. The variety (no pun intended) is really what does it for me; these profiles confirm that there's no ONE WAY to be a successful woman.
For your friend who always has to be the hostess – Nothing Fancy by Alison Roman
If your friend is anything like Monica Geller, they'd probably hate this book. But if your friend is a little more laid back and just loves having people come over, then Nothing Fancy is THE book for them! Roman is well known for her food column in The New York Times and Bon Appétit (and she's amazing on IG). She specializes in interesting but easy recipes, perfect for folks who don't mind a messy kitchen or sitting on the floor, but still want to offer their guests a unique flavor experience. A couple of favorite recipes include the grilled trout with green goddess butter and the roasted squash with yogurt and spiced pistachios. Oh, and yes– the cover is total millennial fodder and I'm HERE for it!
For your career-driven bud – More Than Enough by Elaine Welteroth
Meet Elaine Welteroth: journalist, fashionista, TV writer, Boomerang addict, Instagram QUEEN! Welteroth has had a long career in journalism, but it was in her role as editor-in-chief of Teen Vogue that I noticed her profound impact on society. She started bringing in young role models– actresses like Yara Shahidi and Rowan Blanchard– to talk about activism and politics, cultural appropriation, feminist issues, education, and much more. In her inspiring memoir, she talks about her career and the challenges she has faced as a Black woman in a position of power. An encouraging read that will inspire you in the new year!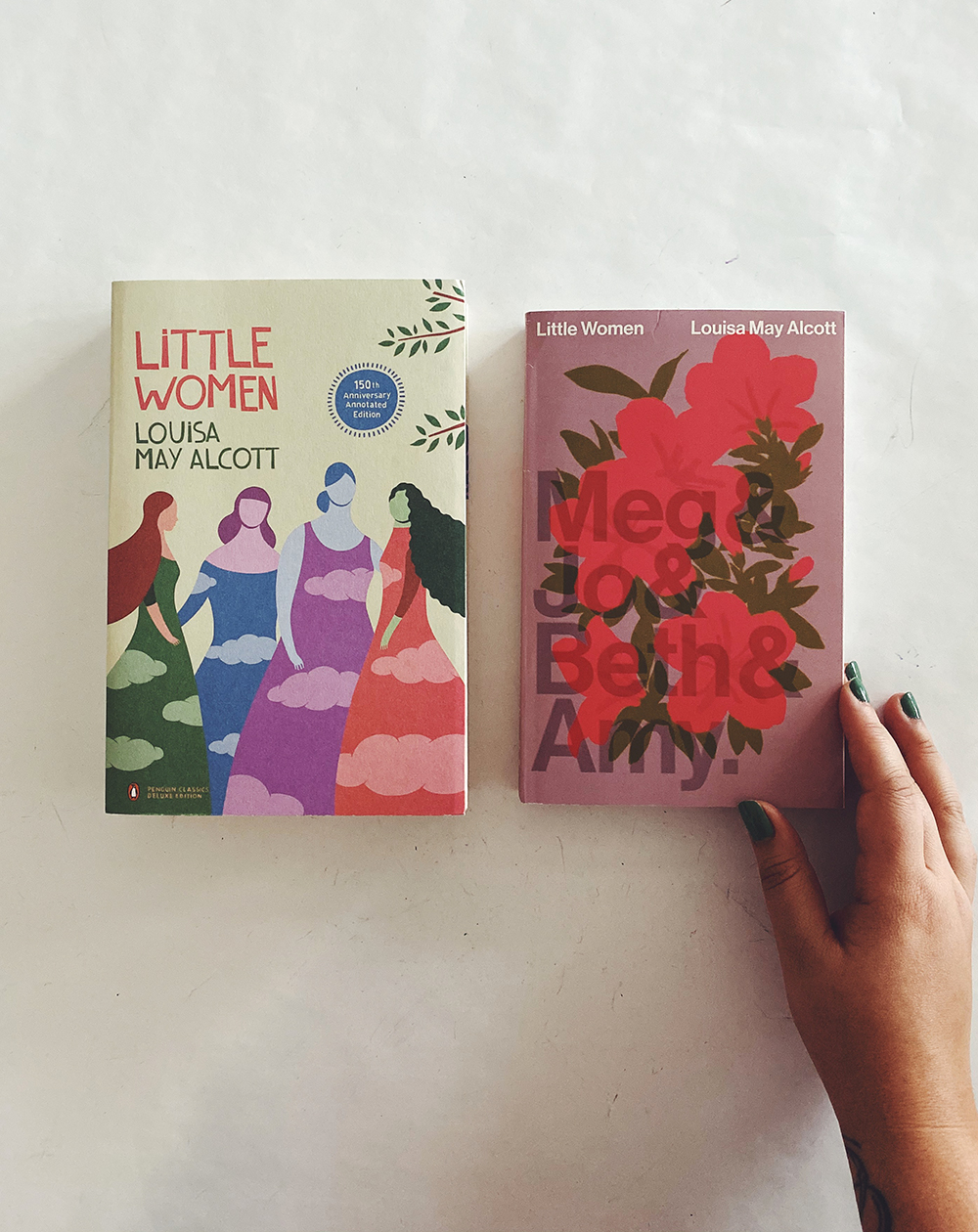 BONUS: For the sentimentalist – Little Women by Louisa May Alcott
Listen. This is a classic for a reason. Plus, who can resist Saoirse Ronan and Timothée Chalamet as Jo and Laurie in this year's movie remake? Encourage your friend to rediscover this classic piece of American literature with one of the many gorgeous new-ish covers. My two top favorites are the 150th Anniversary edition, which includes contextual essays, a forward by Patti Smith, a glossary, and old illustrations from the original text. The other one is just so freakin' pretty, okay?! What else do you need?
Shop the books below:
Big, Wonderful Thing | I Like to Watch | Bowie's Bookshelf: The Hundred Books that Changed David Bowie's Life | Jon Klassen's Hat Box | Furious Hours: Murder, Fraud, and the Last Trial of Harper Lee | Conversations with Friends | Trick Mirror | Vanity Fair's Women on Women | Nothing Fancy | More Than Enough | Little Women
Have you given – or received – the perfect book? Share with us below!