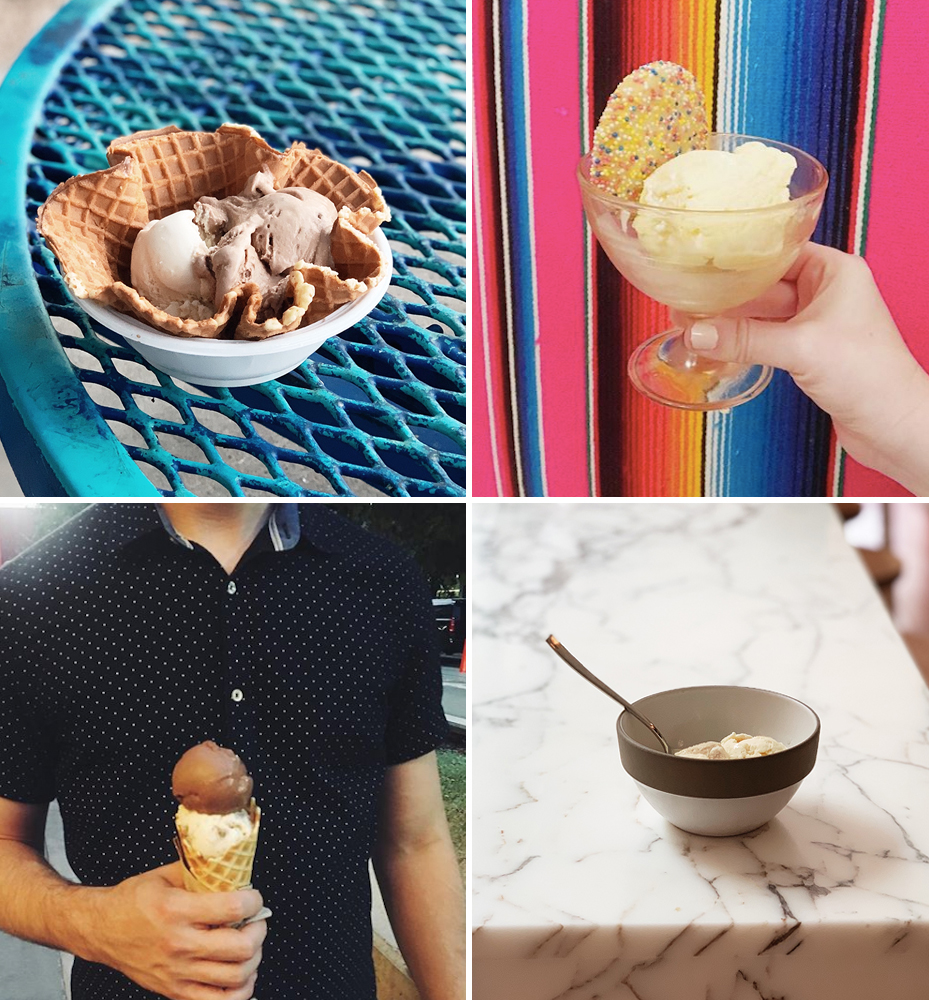 By Jessica Lee
I worked at an ice cream shop in high school, so just walking into one sends a wave of nostalgia through me. My days were spent making waffle cones, decorating ice cream cakes and scooping hundreds of cones. It wasn't a bad gig. 
Honestly, I don't have that much of a sweet tooth, but when it comes to ice cream, my fiance, Alex, claims to be an expert. No matter how full he is, he always finds room for a cone. So when I suggested we do some "research" for this post, he didn't hesitate to say yes. And I don't blame him! There are a bunch of great spots here in town to grab a scoop…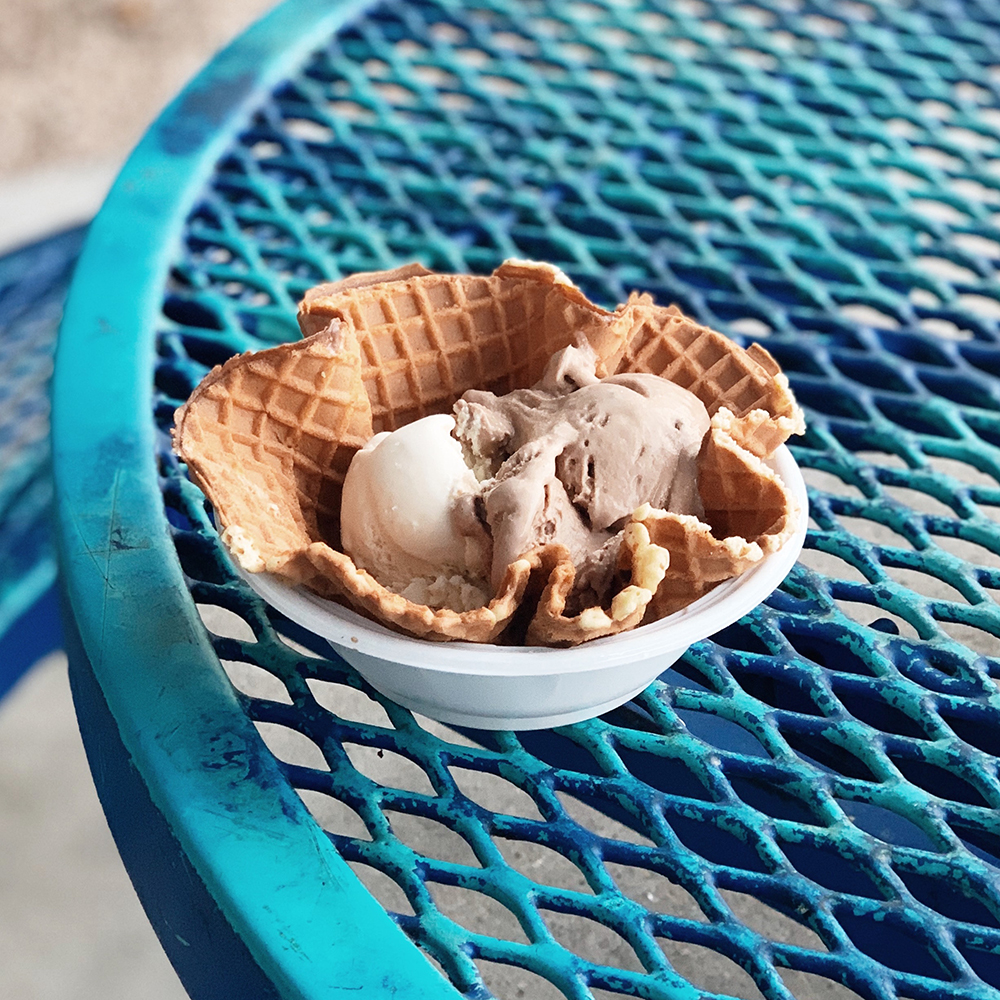 Amy's Ice Cream – Amy's is a big deal here in Austin and for good reason. We live down the road from one of the locations, so we find ourselves there more often than not. My flavor of choice is Mexican Vanilla.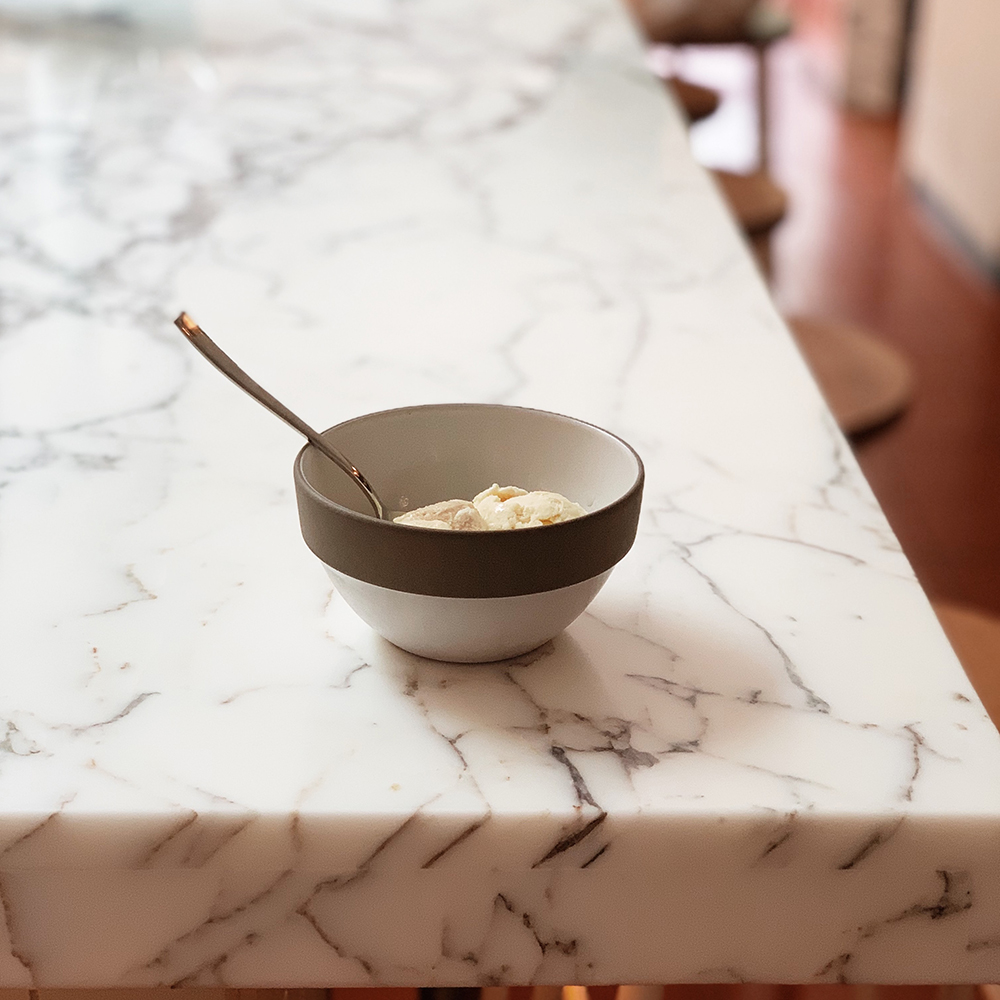 Swedish Hill Bakery – Swedish Hill was recently taken over by McGuire Moorman, and it now feels like walking into a Nancy Meyers' movie. I can just imagine Meryl Streep rolling out chocolate croissants in their kitchen. The bakery has a wonderful selection of gelato. My favorite? Bread and butter. Sounds odd, tastes oh so good.

Fresa's – You may know Fresa's for it's tacos and margaritas, but did you know they also have ice cream? The flavors rotate and are always delicious. 
Dulce Neve – I'm itching to go to Italy and eat gelato every day, but until then, I'll just go to Dulce Neve. The stracciatella is to die for. 
Lick – When it comes to seasonal ice cream, Lick is the best. They serve a mix of dairy ice cream and dairy-free ice cream. I love the black sesame flavor. It'd made with coconut milk so it feels extra indulgent. 
Sweet Ritual – If you're looking for dairy free ice cream options, Sweet Ritual has you covered. Their soft serve is swoon worthy. Be sure to get it in a waffle cone!!

Steel City Pops – Ok, so this one technically isn't ice cream, but I couldn't help it! On a hot Texas day, these popsicles don't disappoint. I personally like the fruity pops while Alex is a fan of the creamy options.
I'm sure I forgot a few great spots, so be sure to comment with your favorites!