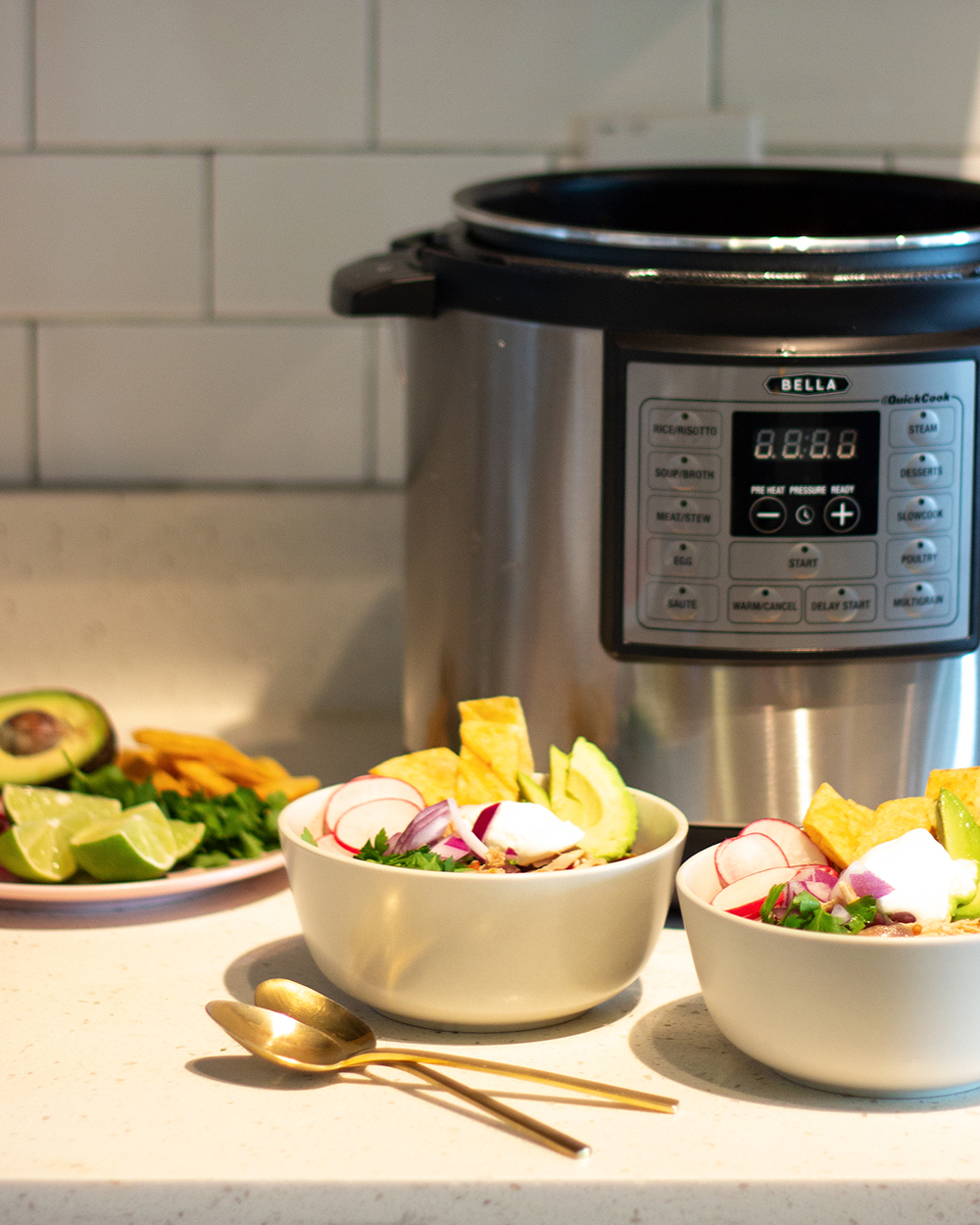 By Jessica Lee

News flash! It's finally cold in Texas! I know to some of you this may not feel like a huge deal, but for those of you who live in the Lone Star State, you know what I mean. Sweater weather is a day-by-day thing down here, and a perfect winter day can quickly turn into shorts and a t-shirt weather. Womp womp.
So, when the mercury drops, we celebrate immediately with soup. Or at least I do! This Chicken Tortilla Soup is insanely simple because I made it in a Bella 6-in-1 Multi Cooker. Have you used one of these before? It's kind of like a slow cooker, but SO. MUCH. BETTER. I use mine to make rice, hard boiled eggs, soups, risotto and so much more.
This Chicken Tortilla Soup is made almost entirely in the multi cooker. How great is that? Any recipe that requires minimal pots and pans is a win in my book!