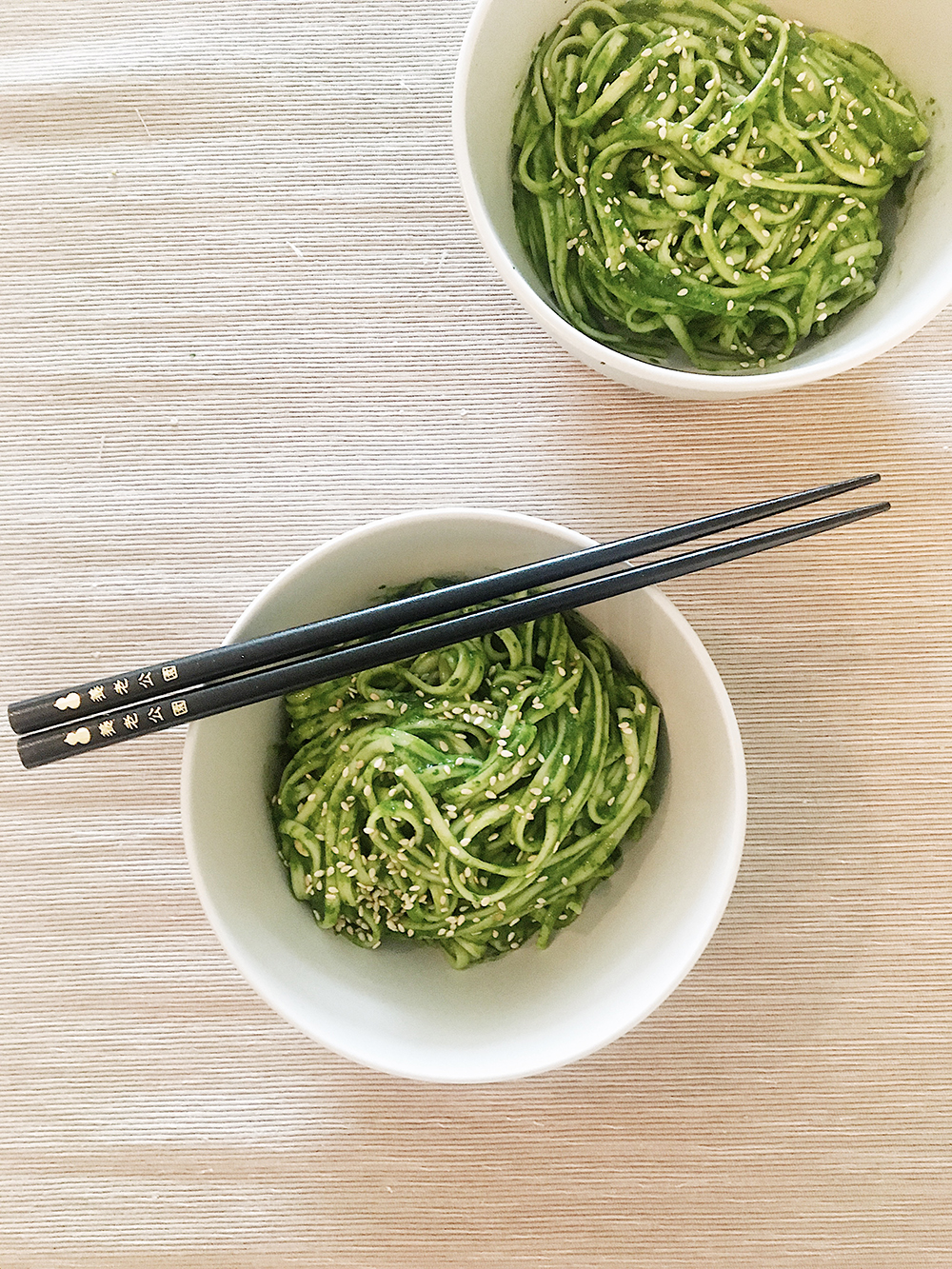 By Jessica Lee
When I posted this recipe to my Instagram Stories one night, I got more DMs than I've ever gotten. A lot of people had seen the recipe on Bon Appetit and were curious what I thought of it. Others were like, "What is that, and how can I make it right now?" I knew I had to share the recipe with you guys ASAP.
A friend of mine made it for her boyfriend the day after I sent her the recipe and he has taken to calling them "Smoothie Noodles". While that may sound odd, it actually makes sense as almost the entire recipe is made in a blender with the exception of the noodles. As Ina Garten would say, "How great is that?"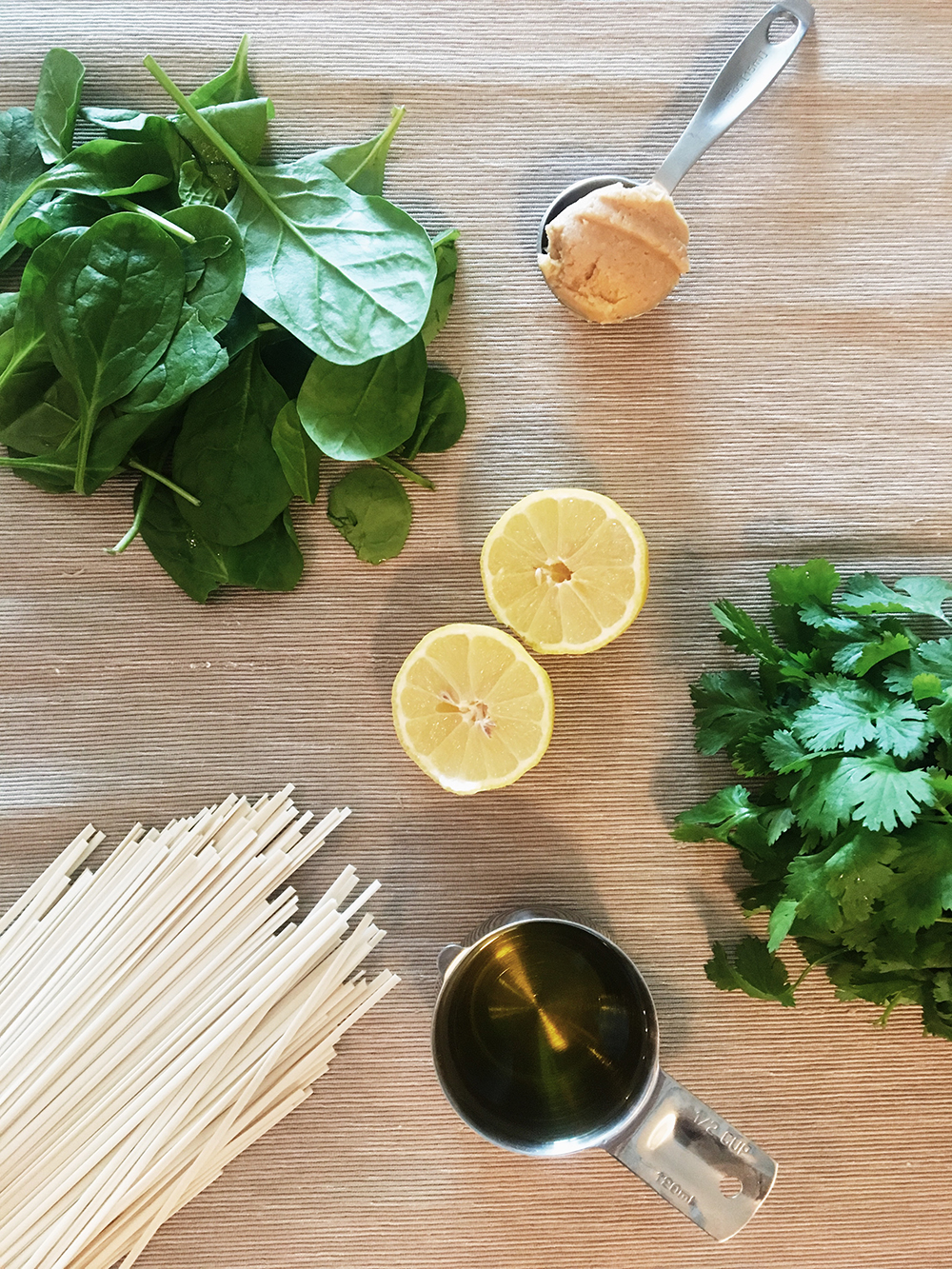 Miso Pesto Ramen
Recipe via Bon Appetit
4 cups spinach
2 cups cilantro
1 Tbsp. white miso
1 garlic clove
½ cup grapeseed oil
1 tsp. toasted sesame oil
1 tsp. fresh lemon juice
2 5-oz. packages ramen noodles
1 Tbsp. unsalted butter, cut into small pieces
Toasted sesame seeds
Directions:
Cook noodles according to package instructions.

While noodles are cooking, blend spinach, cilantro, miso, garlic, grapeseed oil, sesame oil and lemon juice. If you're having trouble blending, add a tablespoon of water.

Combine warm noodles, butter and pesto in a bowl until noodles are completely coated. Serve in bowls and top with toasted sesame seeds.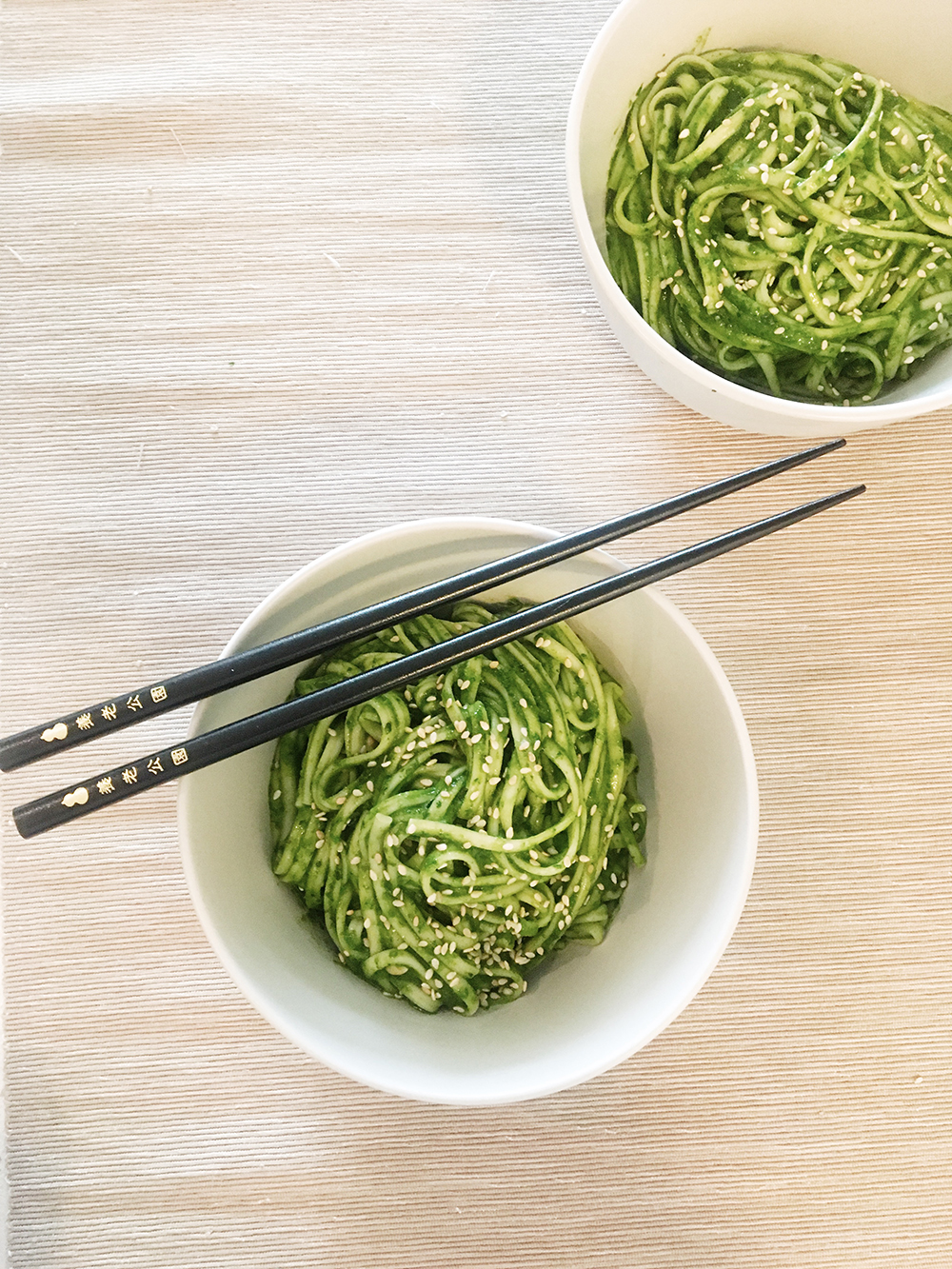 Enjoy! And if you're looking for more delicious recipes, check out more of our favorites below!