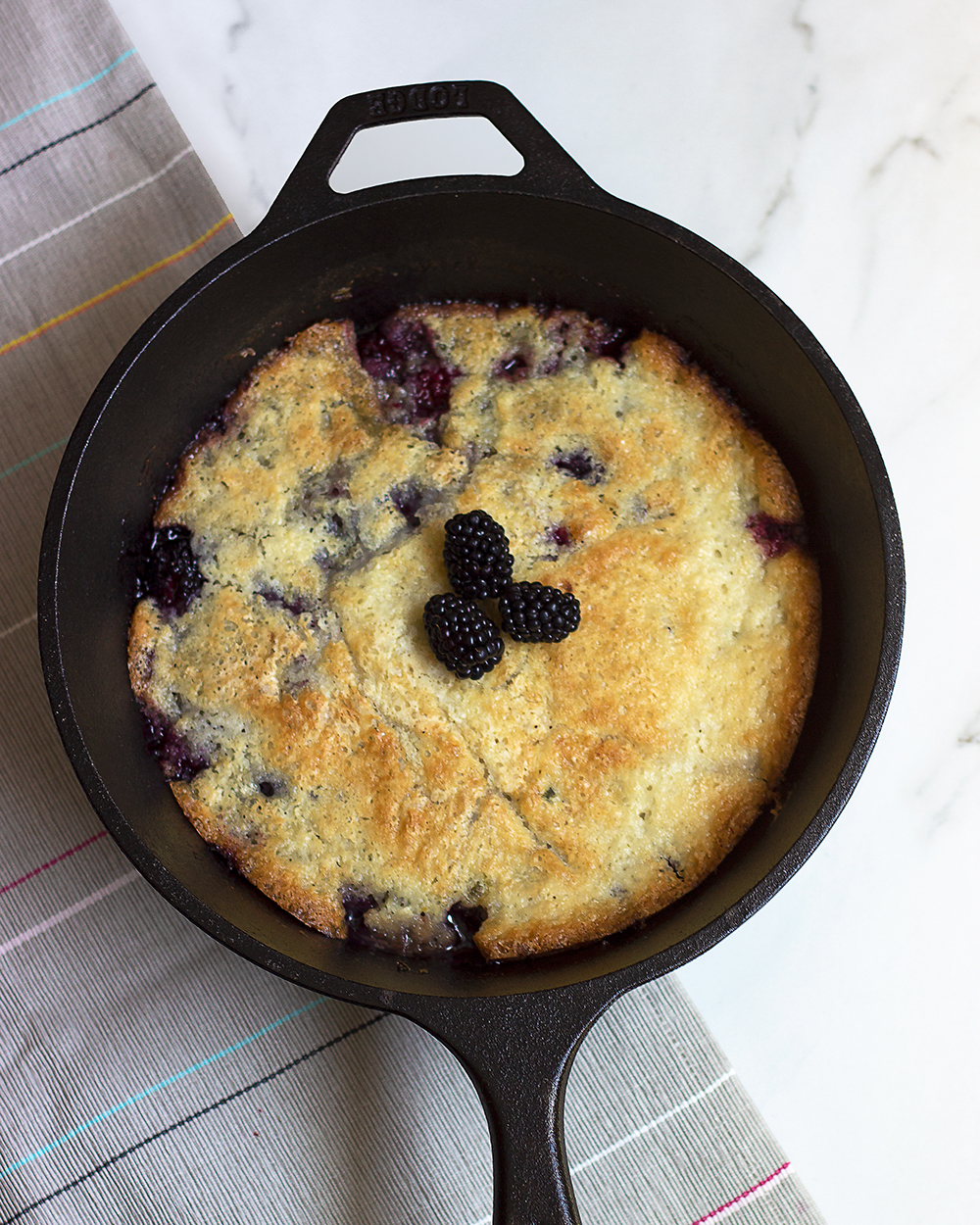 By Jessica Lee
A friend of mine shared a cobbler she made in a cast iron skillet on Instagram Stories, and I immediately hounded her for the recipe. I'd never seen cobbler made that way and it seemed pretty genius. Cast iron is perfect for getting that crispy crust that tastes divine on cobbler. Fast forward to today, and I've updated the recipe a bit to combine two of my favorite ingredients: blackberry and sage…
This summer treat is oh-so-good and seriously easy to make. I'm not kidding. Baking isn't really my forte because I love to improvise as I'm cooking and anyone who bakes knows that that's not the place to improvise unless you really know what you're doing. That said, I tested this recipe a few times, so I know it's good to go. I hope you enjoy it. Serve warm and with ice cream on top for the full experience 🙂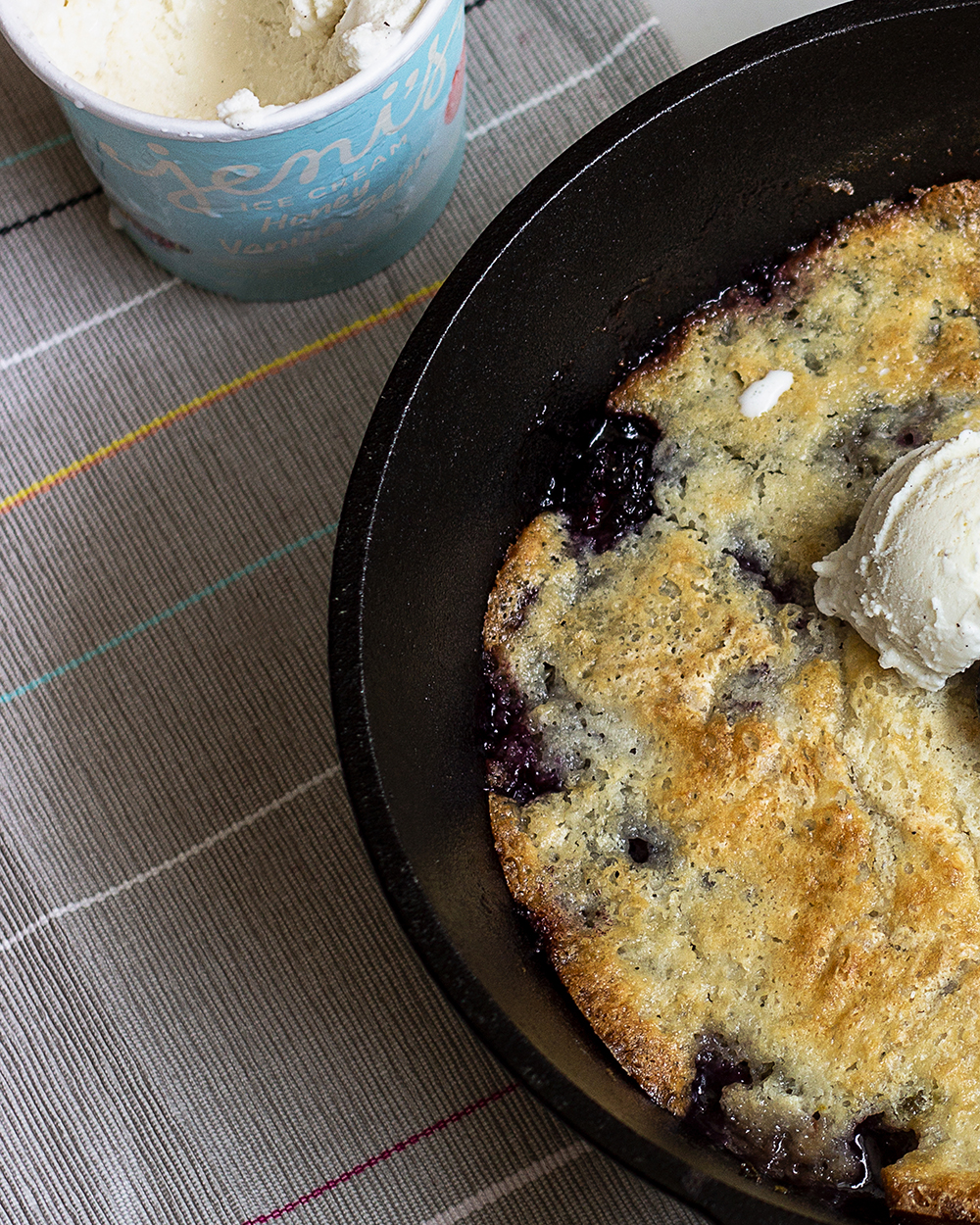 Blackberry Sage Cobbler
Recipe adapted from Cooking with Curls
2 cups blackberries
5 sage leaves, minced
1/2 cup granulated sugar
1/2 cup unsalted butter (1 stick)
3/4 cups unbleached all-purpose flour
3/4 cups granulated sugar*
2 Teaspoons baking powder
1/4 teaspoon salt
3/4 cups milk
Directions:
Preheat oven to 375 degrees.

Combine blackberries and sage in a large bowl with ½ cup sugar. Stir to coat. Set aside.

In another bowl, whisk together flour, ¾ cup sugar, baking powder, salt and milk. Set aside.

Melt butter in a cast iron skillet, then remove from heat.

Pour the batter over the melted butter – do not stir!

Pour blackberry/sage mixture over the batter – do not stir!

Bake for 35 to 40 minutes, until crust is light brown and puffy.

Remove from oven and allow to cool slightly before serving.
Top a slice with your favorite ice cream and enjoy! What's your favorite summer dessert?