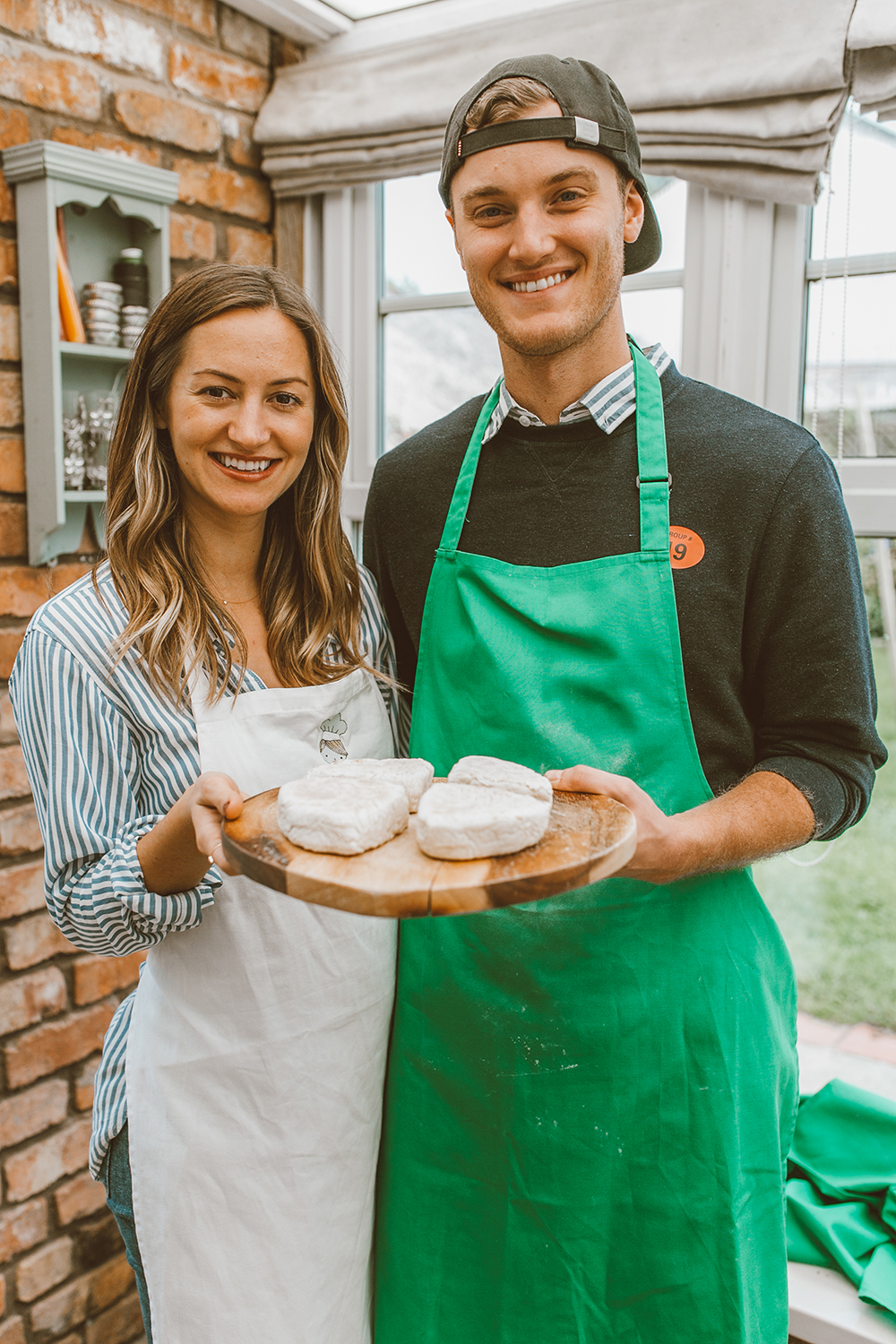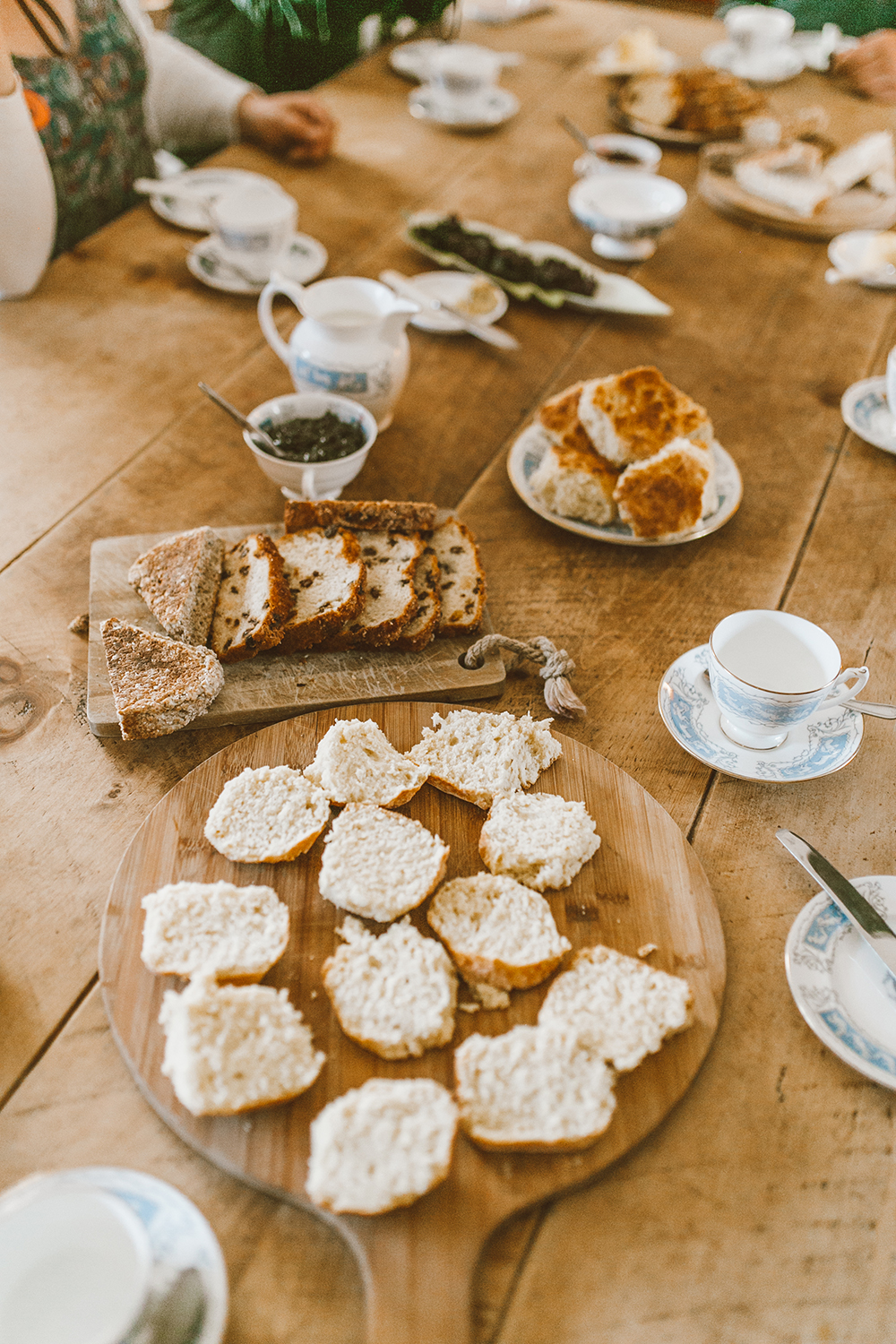 Is your mouth watering 1. looking at pictures of the bread above and 2. just thinking of bread?! YES ME TOO. Okay, glad we're on the same page about that one… 😉 If there's one thing that Europe does right (well…they do a lot of things right but we won't go down that rabbit hole haha), it's most certainly bread…scones, croissants, french bread, focaccia…you name it, it's delicious and gives my heart pangs because there's simply nothing like sipping hot coffee or tea and indulging in freshly baked bread, homemade butter and yummy jam…especially while at an outdoor cafe in Paris or better yet, at a darling cottage house in the midst of the Irish countryside. Yes, that scene I just set was REAL LIFE for all of four glorious hours and I am so excited to give y'all a closer look AND share a super easy, wonderful Irish soda bread recipe.
In mid-September, Blake and I had the pleasure of partnering with Princess Cruises to go on a 12-day cruise through the British Isles (you can see my itinerary wrap-up post here). The trip was pure heaven and this bread making excursion in Belfast (Northern Ireland) was truly so special and a moment of travel I'll forever hold dear to my heart. It's not very often you're welcomed into a local's beautiful cottage (thank you, Tracey, for having us!) in a foreign country and asked to sample homemade breads, then learn to make a traditional Irish bread from a sweet man (Fred – what a gem!) who has been making his grandmothers recipe for decades – and even uses her old rolling pin! See what I mean? This excursion really was a treasure.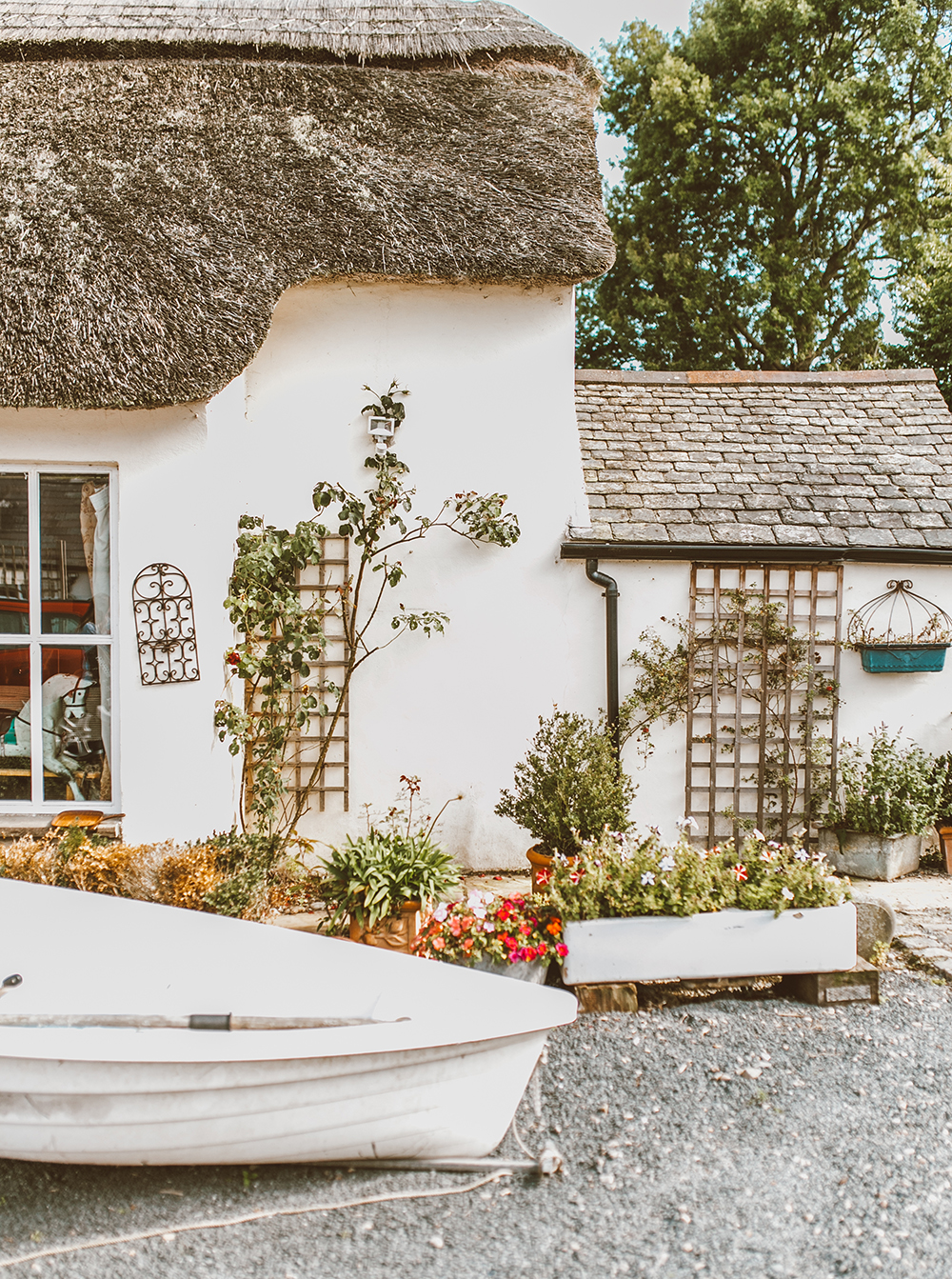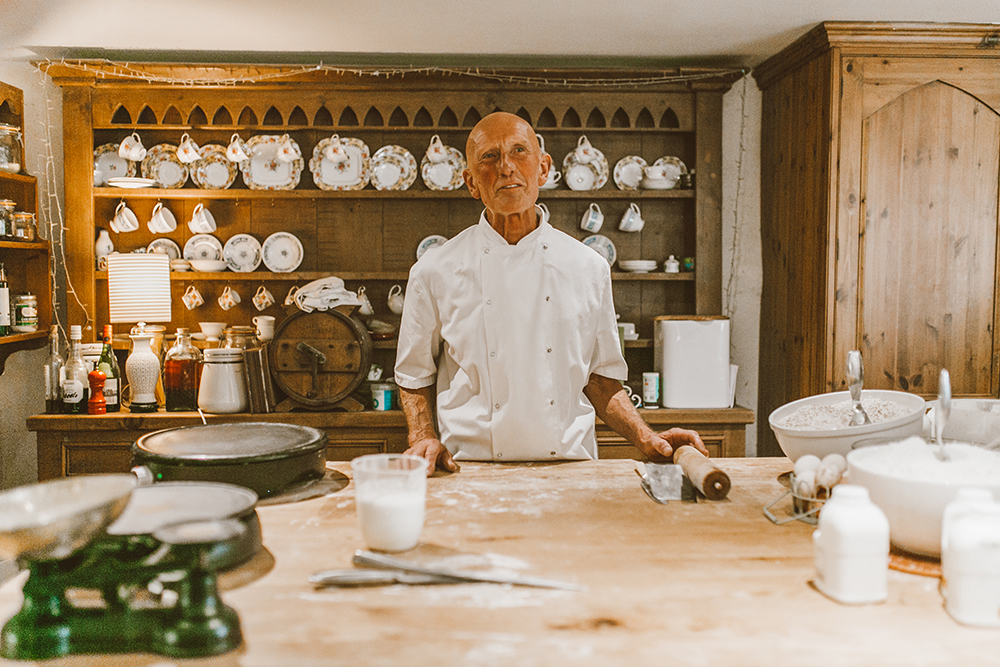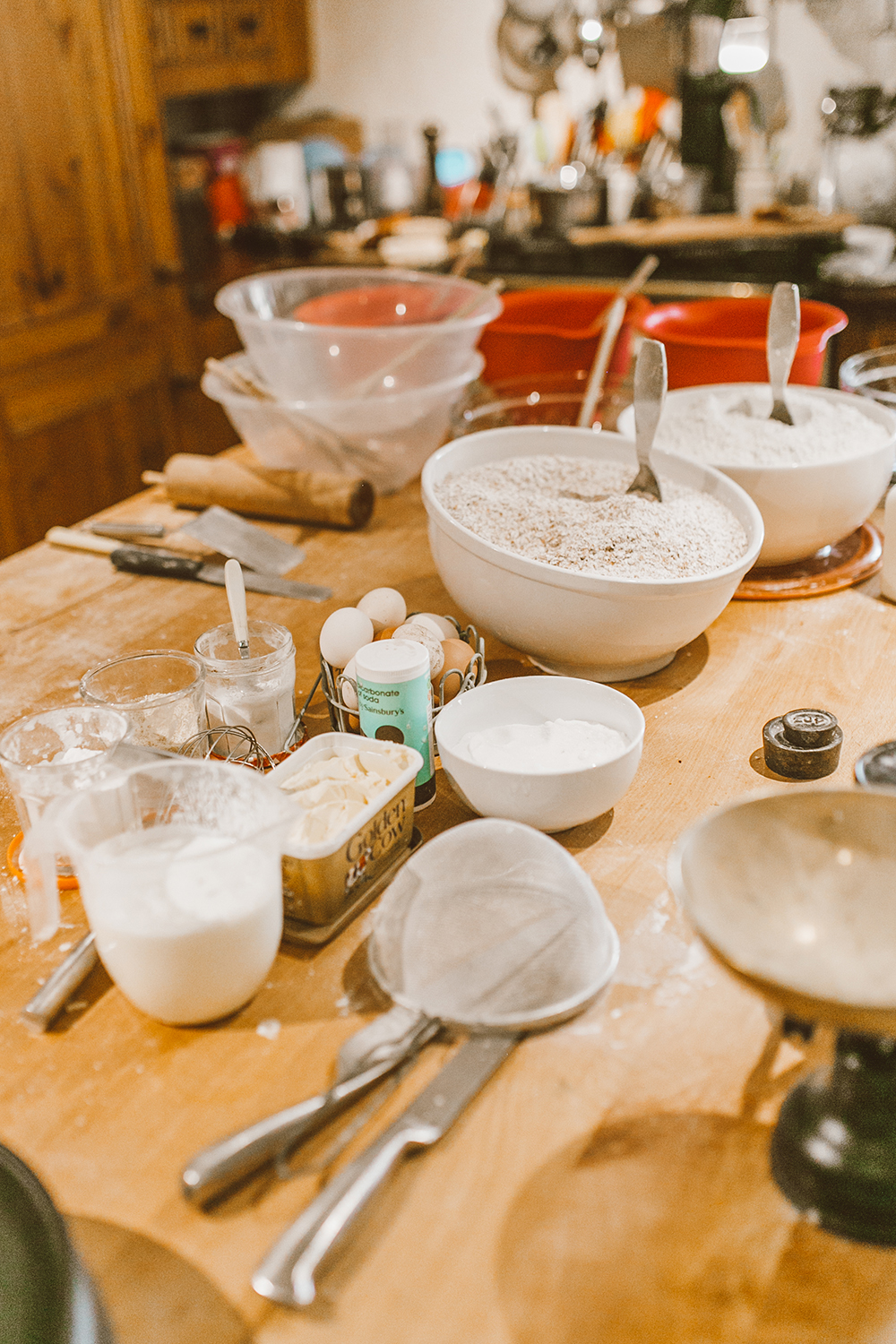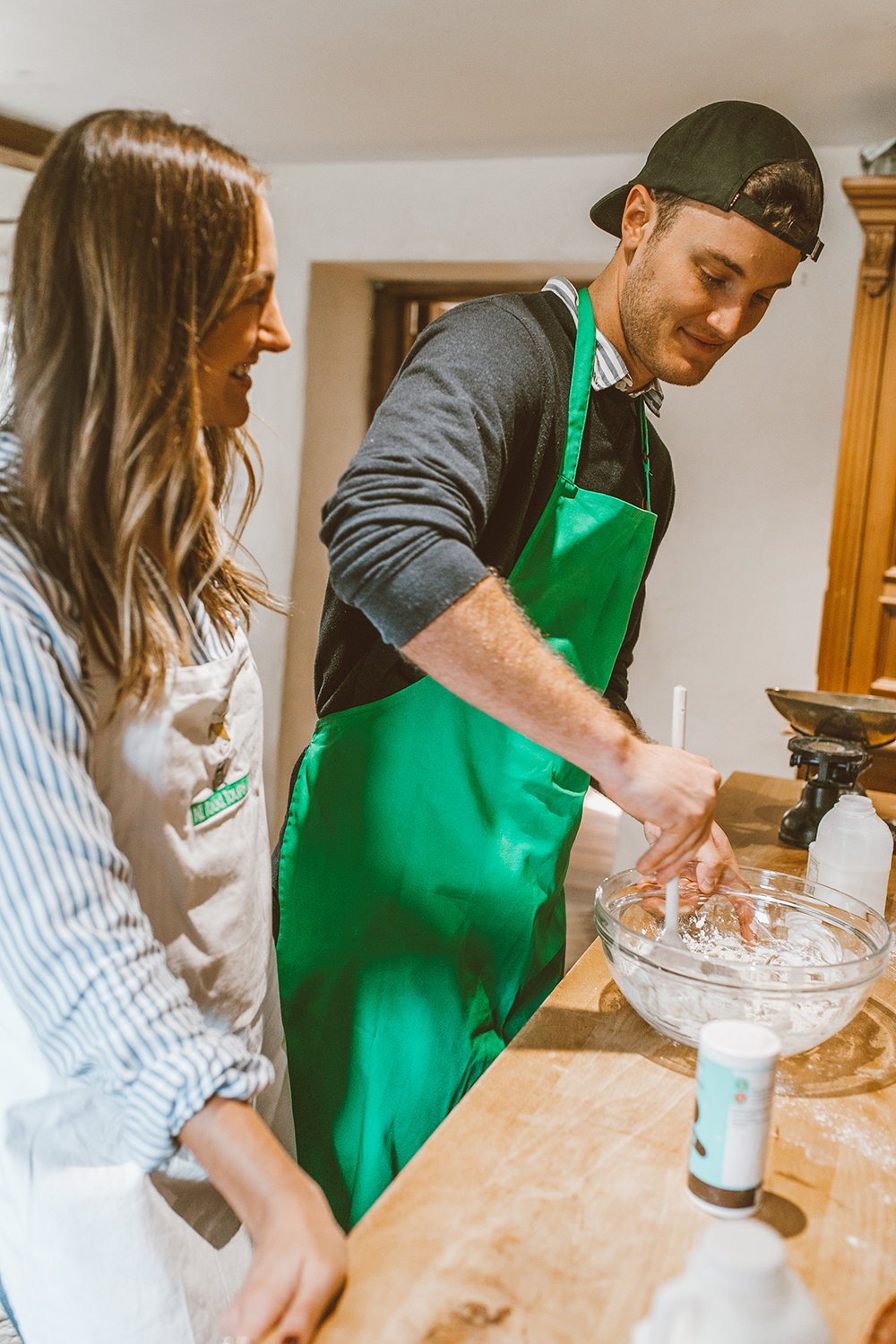 Traditional Irish Soda Bread

2 cups flour
2 teaspoons baking Soda
butter milk
1/2 teaspoon salt
Directions:

Mix flour, baking soda & salt
Make an indention in the middle of the flour and pour in buttermilk – be careful not to put too much/too little, the consistency you're aiming for is on the thicker side, but not too sticky. If you overdo it on either the flour or buttermilk, simply add more flour/buttermilk to get that perfect texture you're looking for.
Toss some flour on a flat surface, then place the dough on it (so it doesn't stick to the surface). Knead and roll the dough lightly until it's not sticky anymore (thanks to the flour you put on the flat surface). Roll the dough into a ball.
Use a rolling pin and flatten the dough to be about 2″ thick and in a circle shape.
Cut the dough into 4 slices and place on a griddle. (Ps. Griddles are super inexpensive! This one would be perfect.)
Let sit on the griddle until the bread begins to rise, then flip bread over.
Watch for it to brown a bit on both sides, then take off the griddle and set on a plate to cool.
Pour yourself a cup of hot tea, pull out the butter and jam – and enjoy!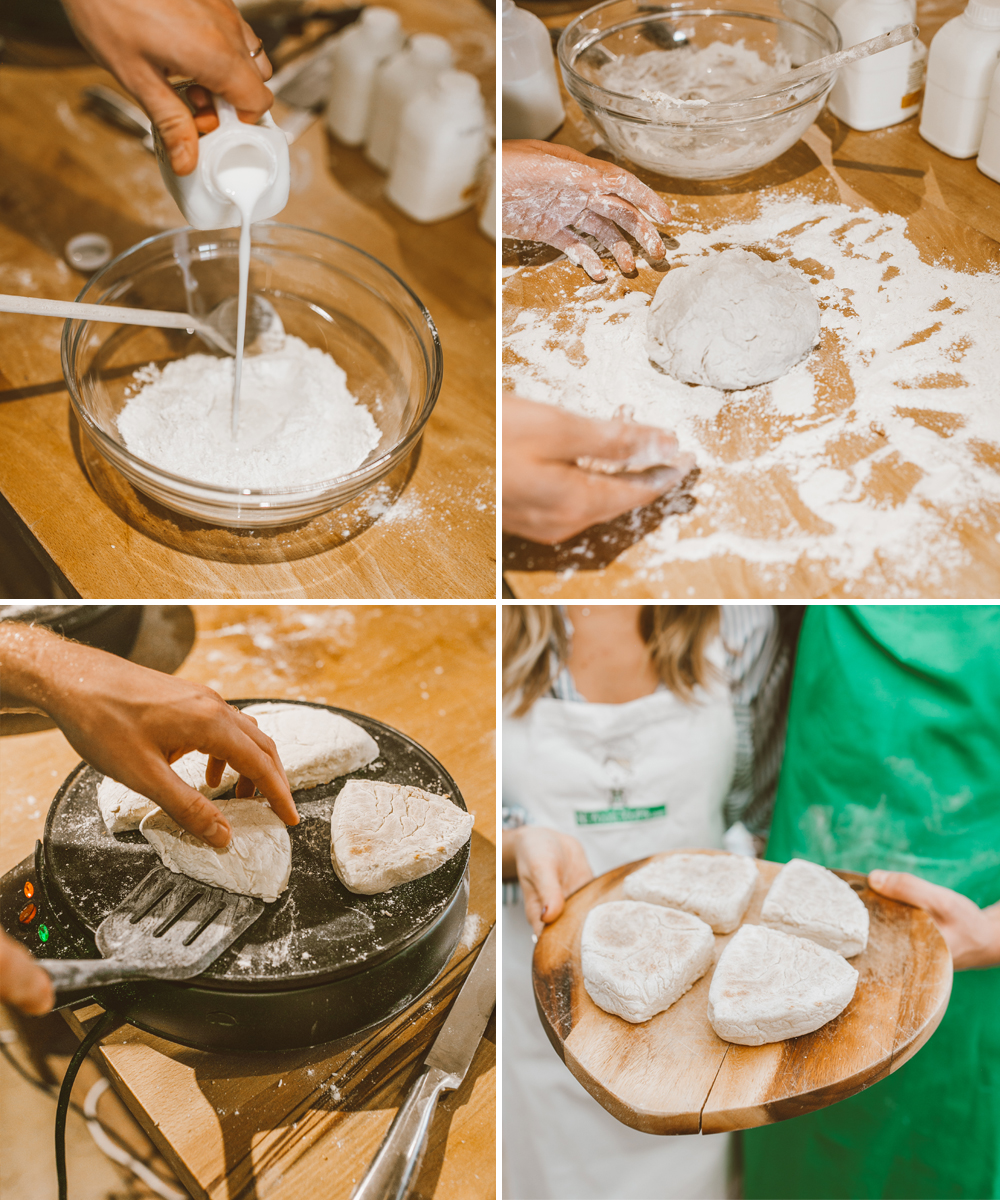 If you're headed on a British Isles cruise with Princess, I can't recommend the "Traditional Irish Bread Making" excursion enough! And if you happen to pass through Belfast, Ireland on a future getaway, you can find Tracey's food class website here.
A big thank you to Princess Cruises for sponsoring this post! As always, all opinions are my own.