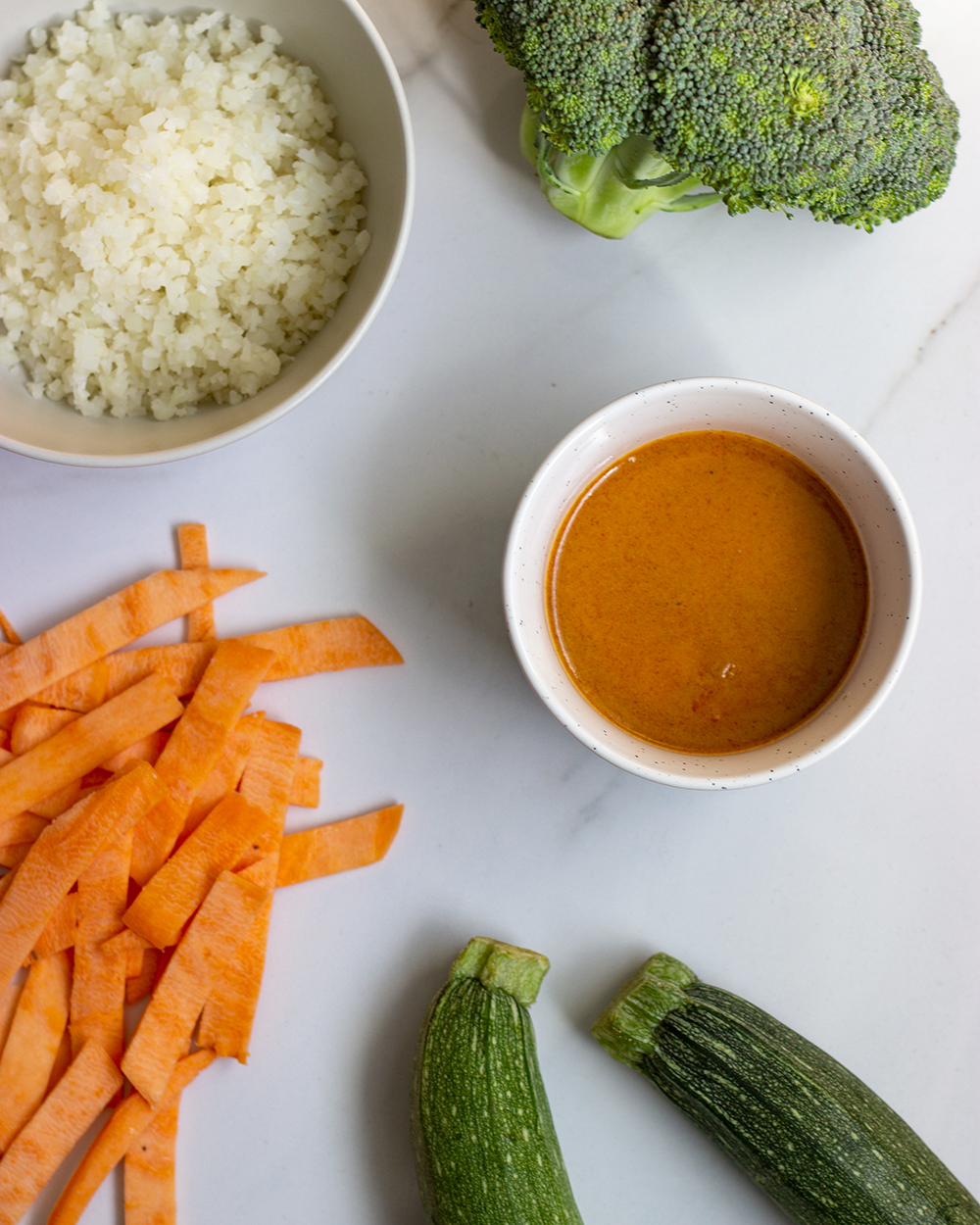 By Jessica Lee

Raise your hand if you're ready for Fall to make an appearance already. Don't get me wrong, I LOVE Summer, but I've got sweaters and boots that are dying to be worn. Anyone else feeling the same way? Well, let's manifest Fall with this tasty red curry recipe. I think if enough of us make it, the weather will cool down just enough…. Maybe?!
This is one of those great recipes where you can mix and match ingredients. Got green beans that are on their last leg? Throw them in! Want to swap in brown rice for cauliflower rice? Go ahead. Prefer chicken or shrimp in your curry? You do you! It's pretty much a choose-your-own adventure meal. Aka my favorite kind of meal…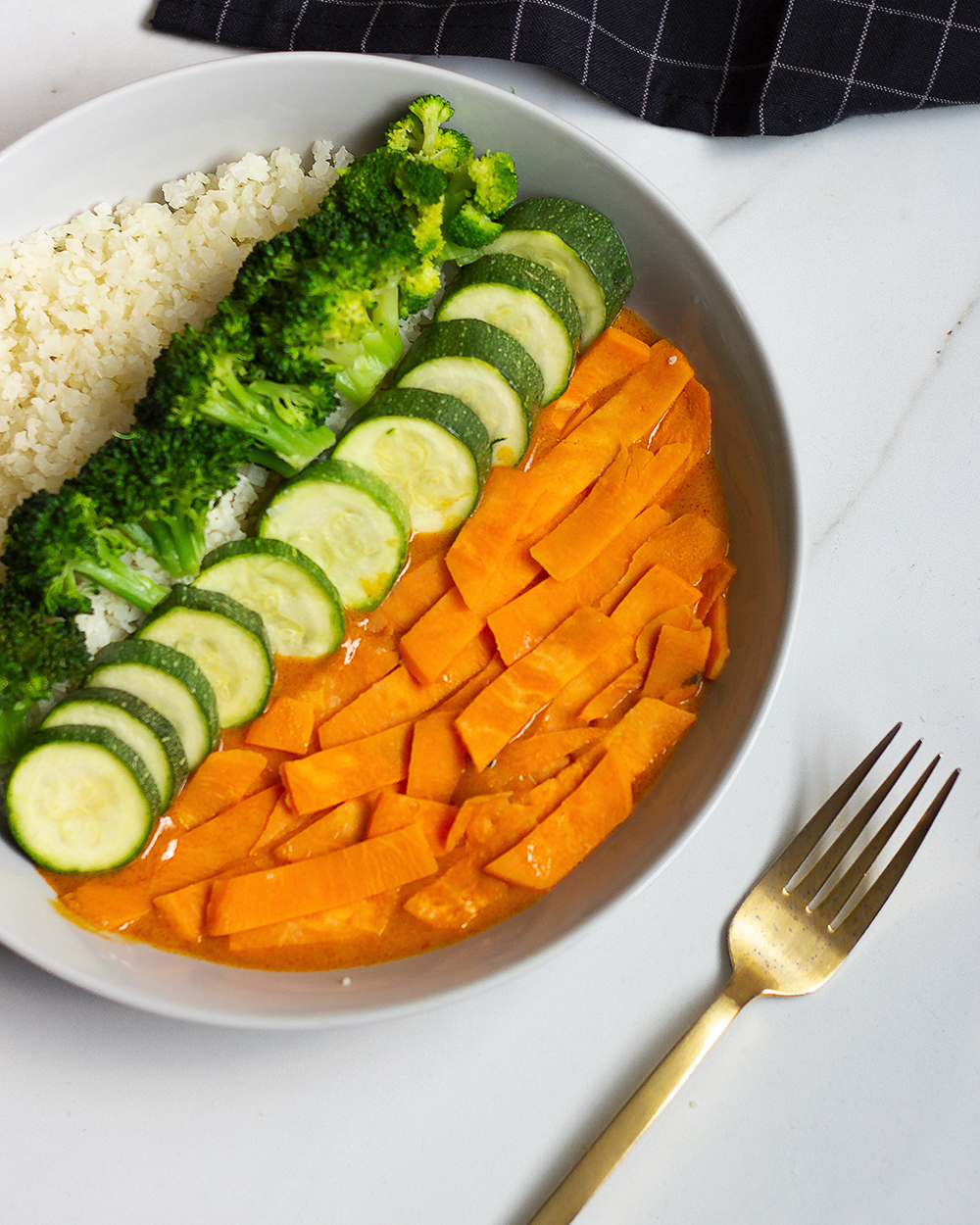 Red Curry
Makes 4 servings
4 cups cauliflower rice
4 cups broccoli
2 zucchini squash, sliced
1 sweet potato, cut into ribbons (I found them pre-cut at Trader Joe's)
3 tbsp red curry paste
1 can coconut milk
Directions:
Steam cauliflower rice, broccoli, zucchini and sweet potato. I steam mine in ziploc steamer bags, but any method you prefer is fine!

While veggies are steaming, heat curry paste and coconut milk in a skillet until warm. Stir to combine.

Combine all ingredients in four separate bowls. Serve immediately.
Enjoy! And be sure to check out more recipe posts below!