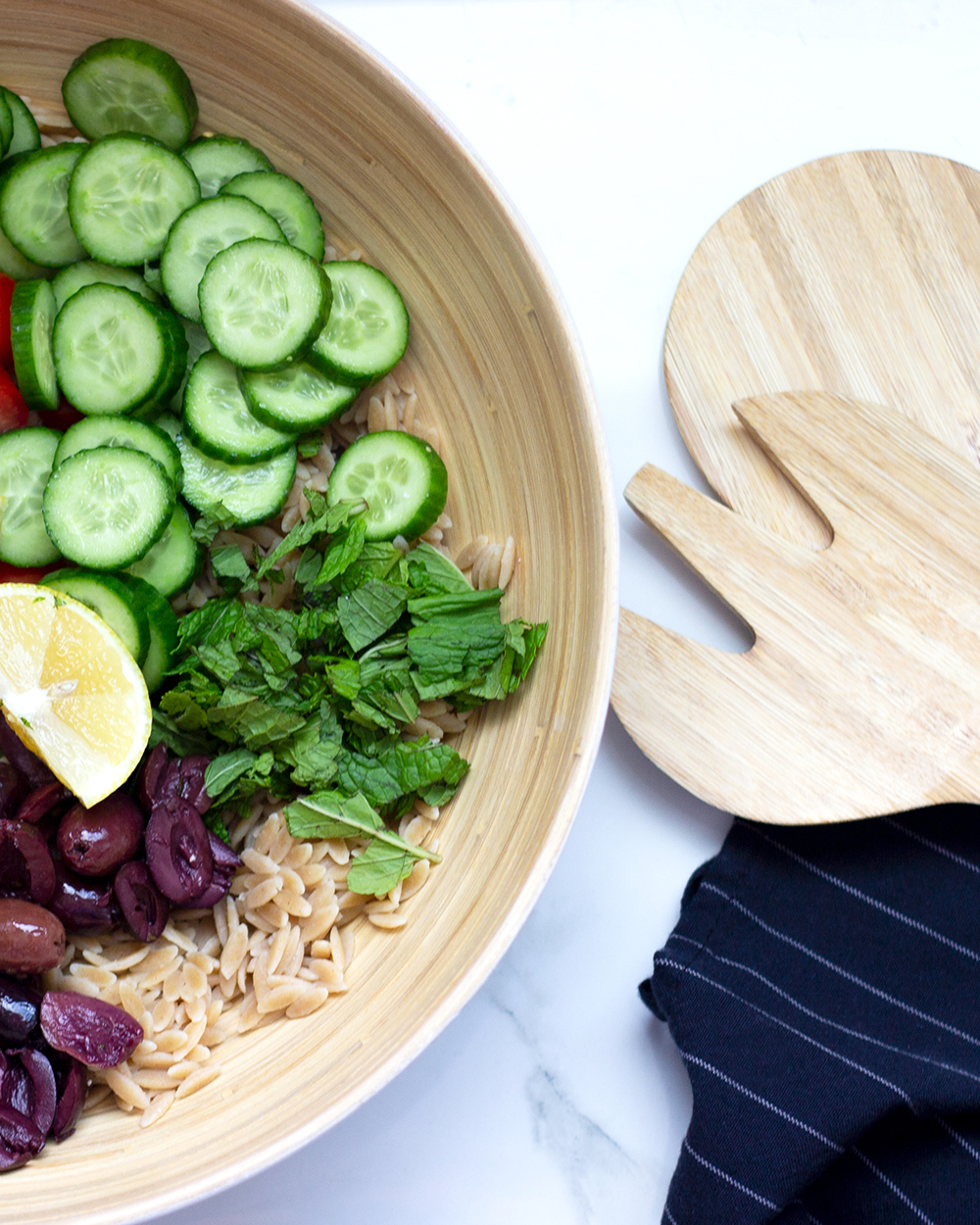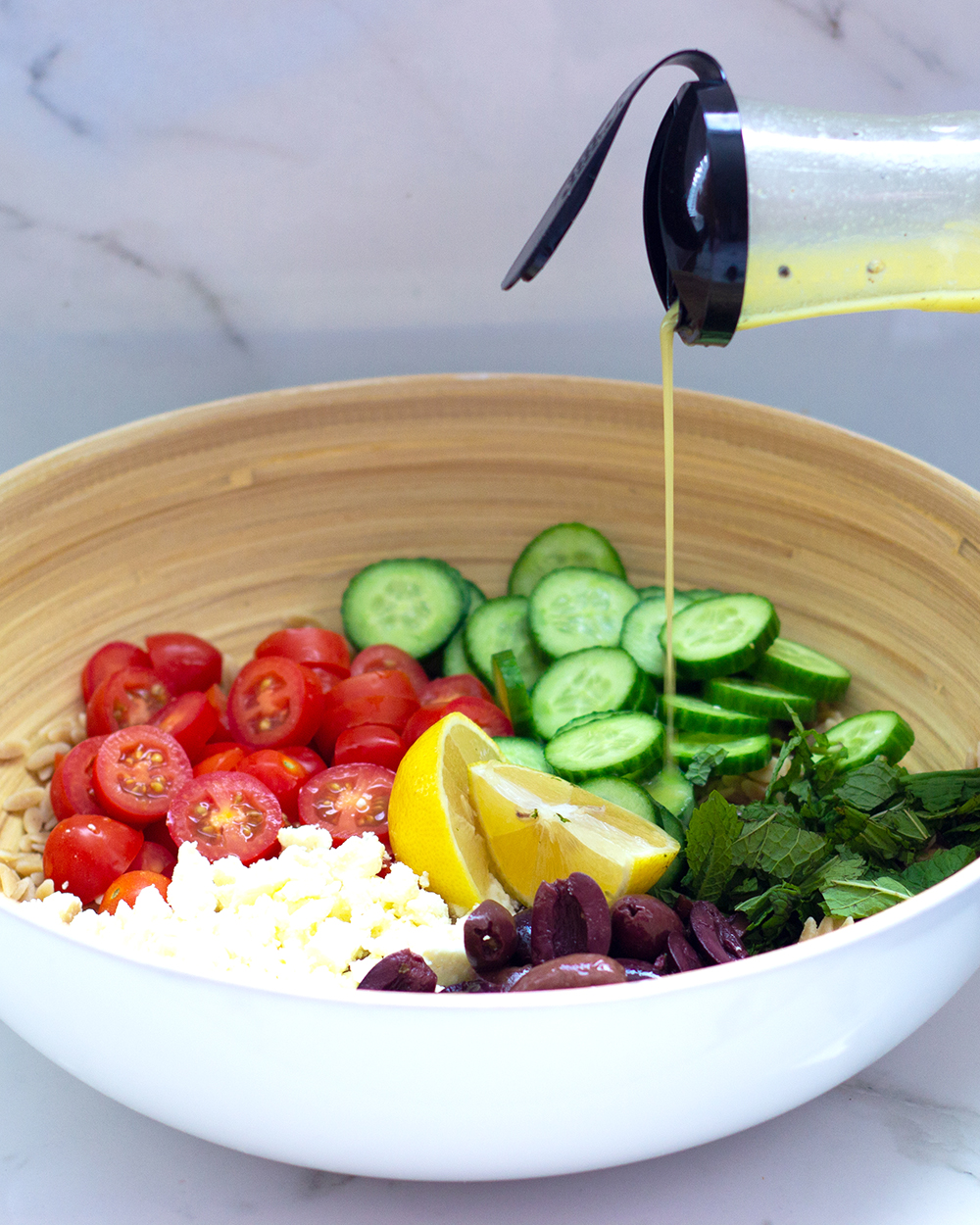 By Jessica Lee

Raise your hand if you pack a lunch for work! I've gotten into the habit of bringing mine and not only does it mean that I save some money (more to spend on cute clothes!) but it also is so much healthier. I usually just save some leftovers from dinner and pack it as I'm cleaning up so it's ready to go in the morning, but occasionally, I'll do a quick meal prep on Sunday that yields food for the week. This orzo salad is the result of one of those meal preps. It makes just enough to get me through Friday. As Ina Garten would say, "how great is that?!" 
This is another one of those recipes that you can mix and match as you see fit. If you're not crazy about olives, I think a roasted veggie like zucchini squash would be a great trade. If your a meat eater, grilled chicken would be a substantial protein to add. If you're trying to do the low carb thing, cauliflower rice could be subbed in for orzo. It's totally up to you!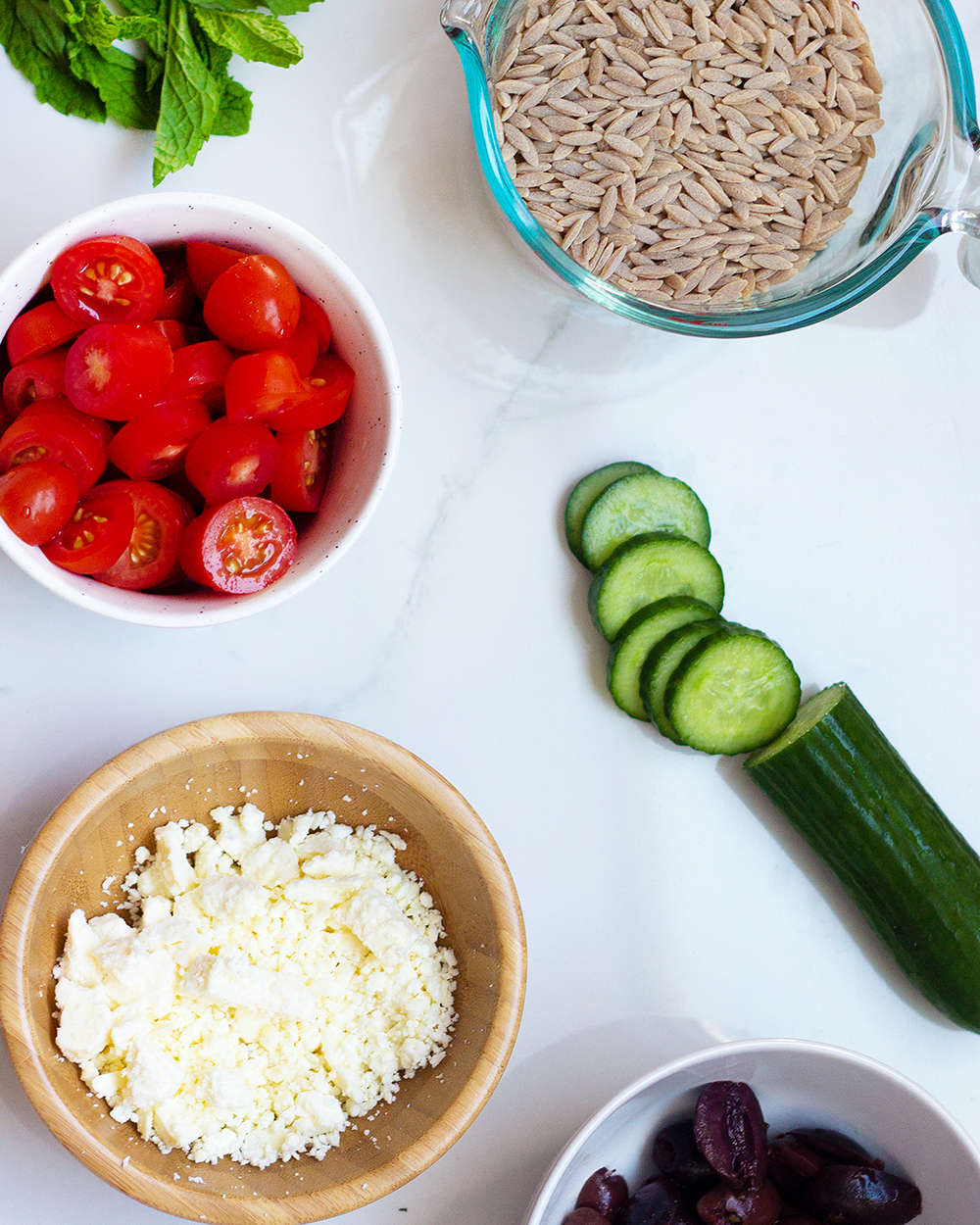 Mediterranean Orzo Salad
Orzo Salad:
1 cup orzo, cooked according to instructions
2 cups sliced english cucumbers
2 cups cherry tomatoes, halved
1  cup full-fat feta cheese
⅓ cup mint
⅓ cup olives, halved
sea salt and fresh cracked black pepper to taste
Lemon Dressing:
1/3 cup olive oil
2 teaspoons Dijon mustard
2 teaspoons honey
Lemon juice from half a lemon
sea salt and fresh cracked black pepper to taste
Directions:
To make the dressing, combine olive oil, mustard, honey, lemon juice, salt and pepper in a lidded jar and shake until emulsified. If you don't have a jar, whisk in a bowl.
In a large bowl, combine orzo, cucumber, tomatoes, feta, mint and olives.  Season with salt and pepper. Drizzle with dressing and toss to combine. Serve immediately.  
Happy lunching, friends! For more recipe inspo, be sure to check out more great posts below…