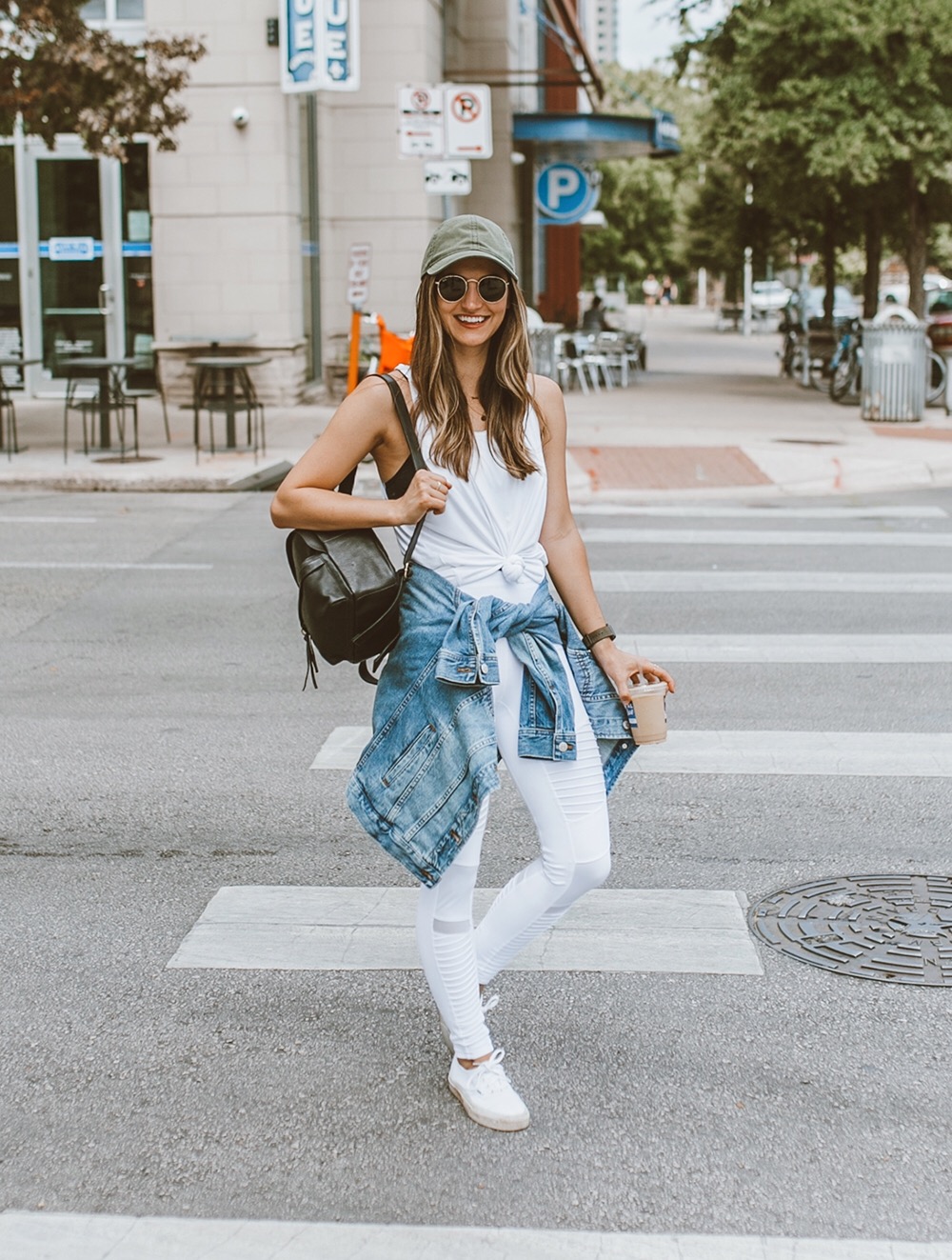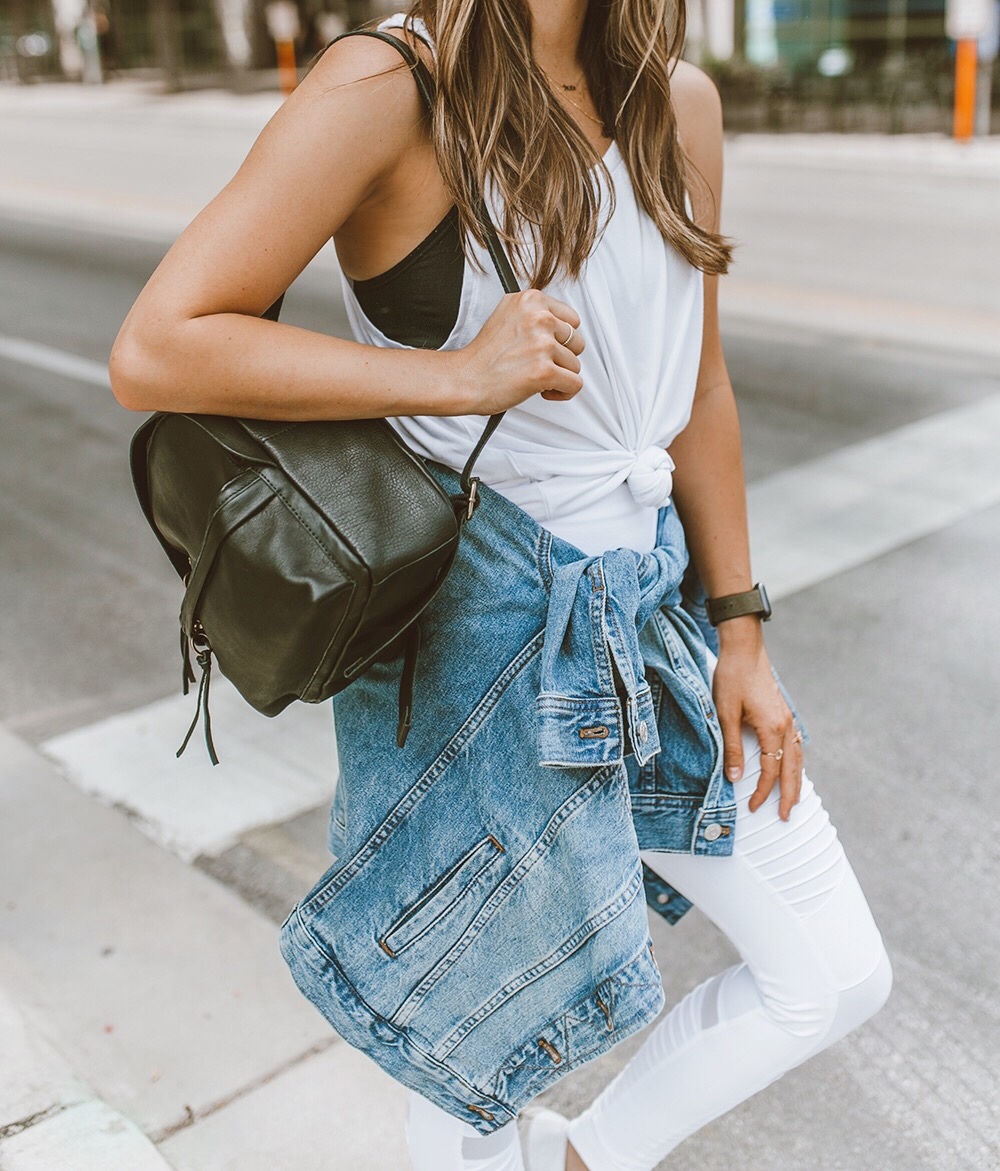 Ohh a good athleisure outfit…it serves two purposes: one is that perhaps simply wearing workout gear will encourage a stop at the gym throughout the day (…perhaps being the key word, ha!) and two, you feel pretty and put together, but in reality you're extremely comfortable and get to enjoy the best of both worlds. I know I talk about mom style all the time these days…but I've never worn workout gear more in my life than since becoming a mama. I'm bending, I'm snapping (literally, I am snapping constantly…Jude loves when you sing and make a beat for him haha), I'm on the go and love nothing more than to feel like a fully charged human. And sometimes looking like a fully charged human is just as good as feeling like one these days, ha! Which is where I turn to my friends over at Trunk Club – my stylist, Maddie, created an amazing Trunk this month and filled it with the cool, versatile athleisure pieces to take you from a workout to a quick coffee run and beyond. I know y'all hear me talk about Trunk Club all the time, and it's because this service is total game changer…especially for busy moms like me!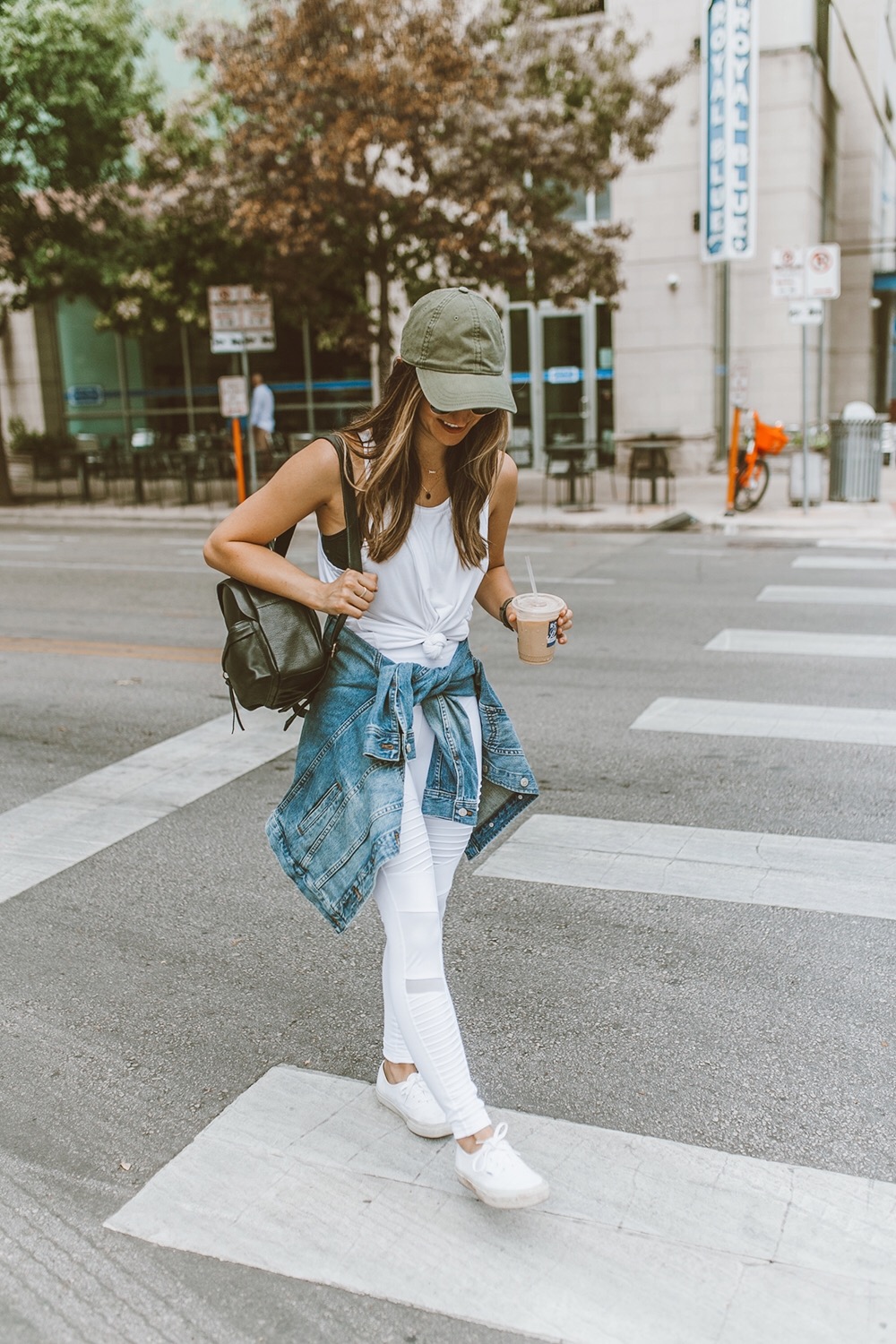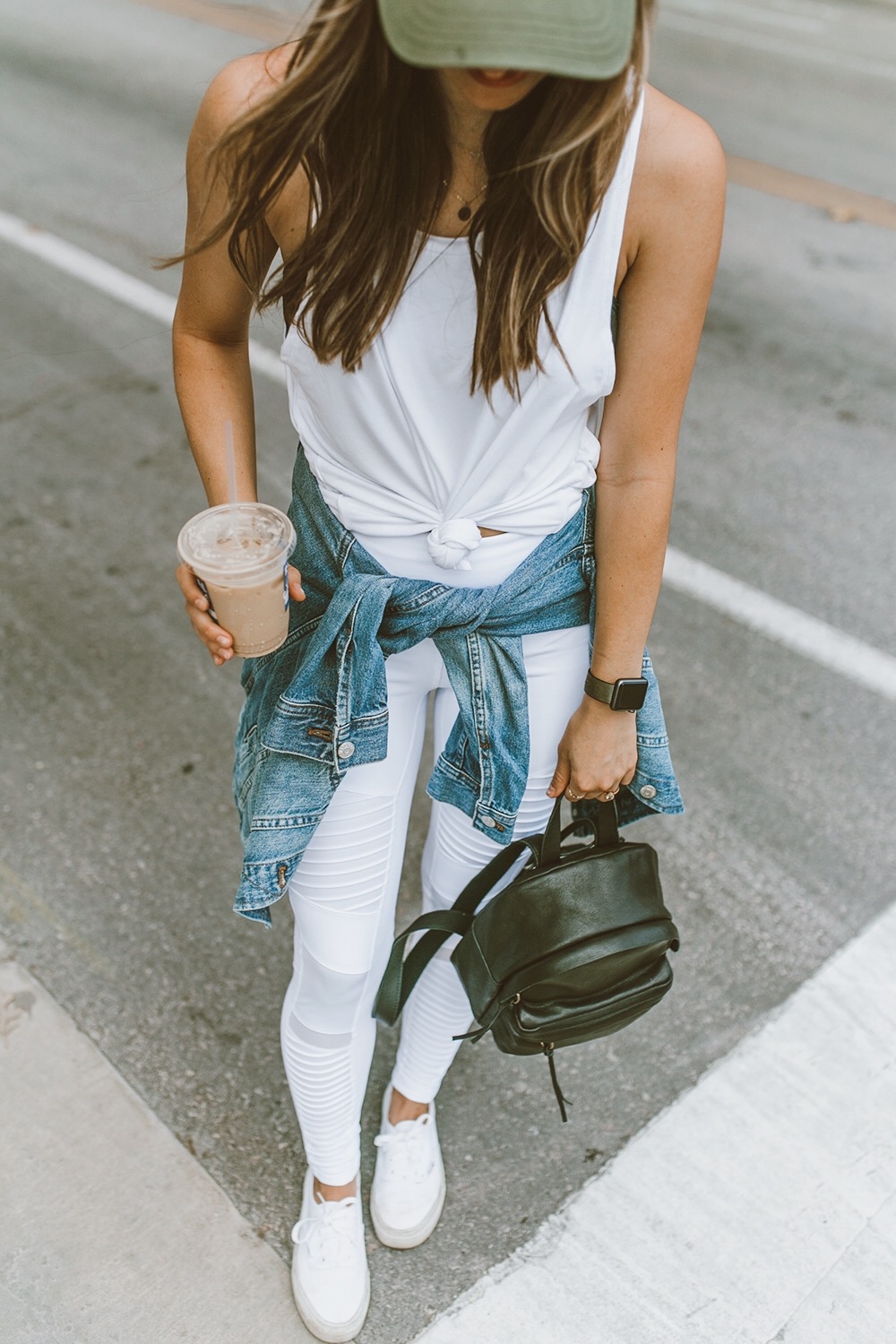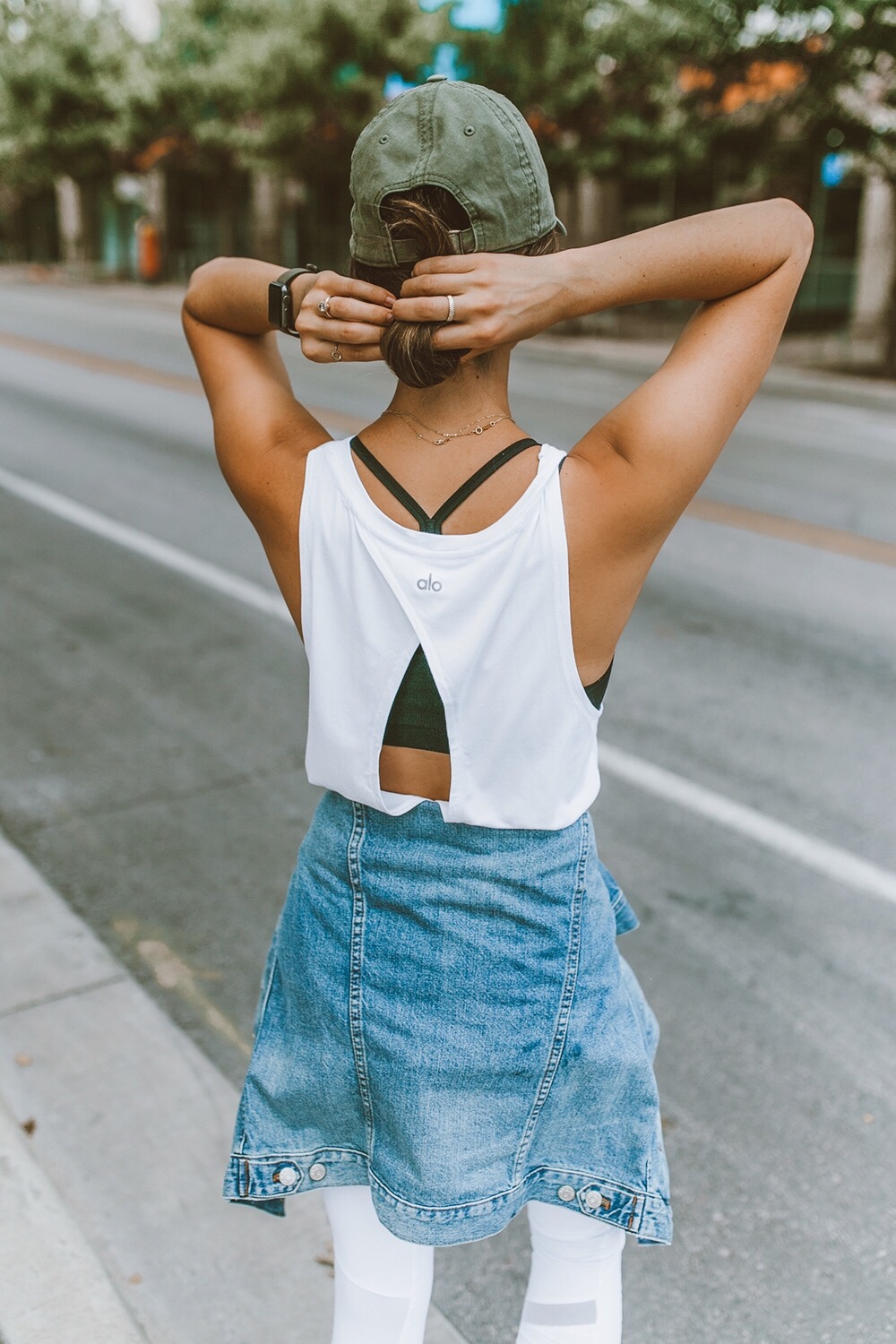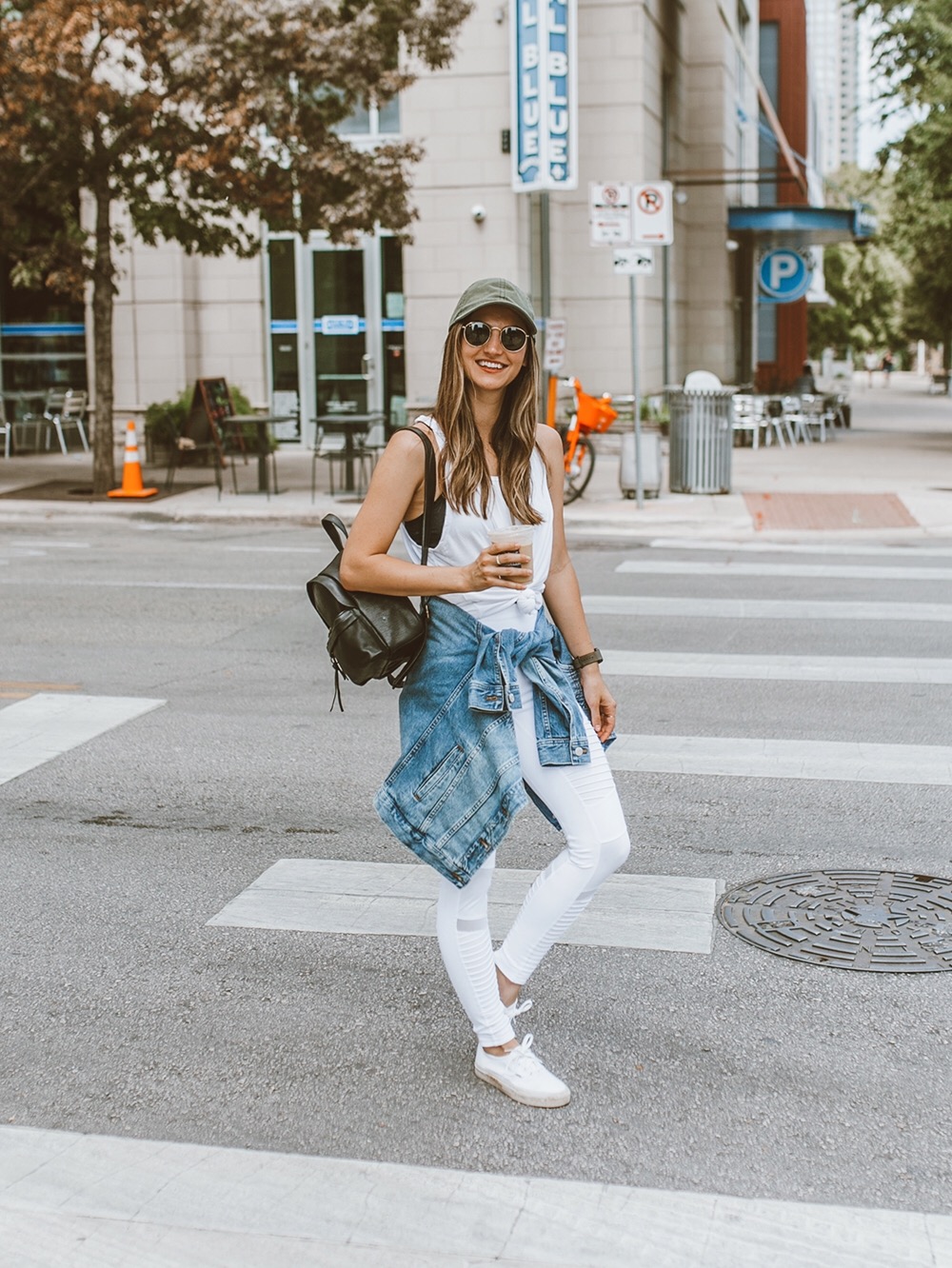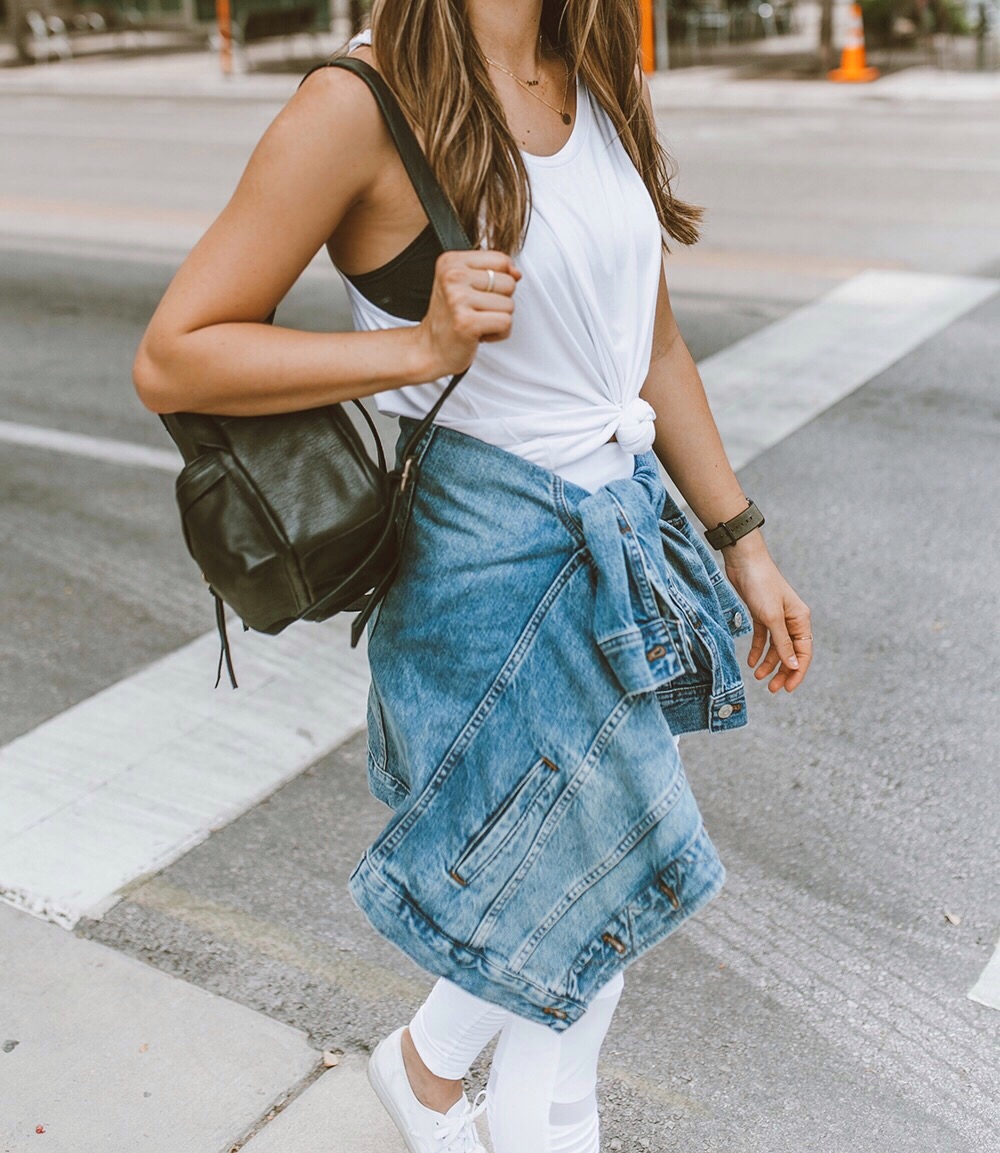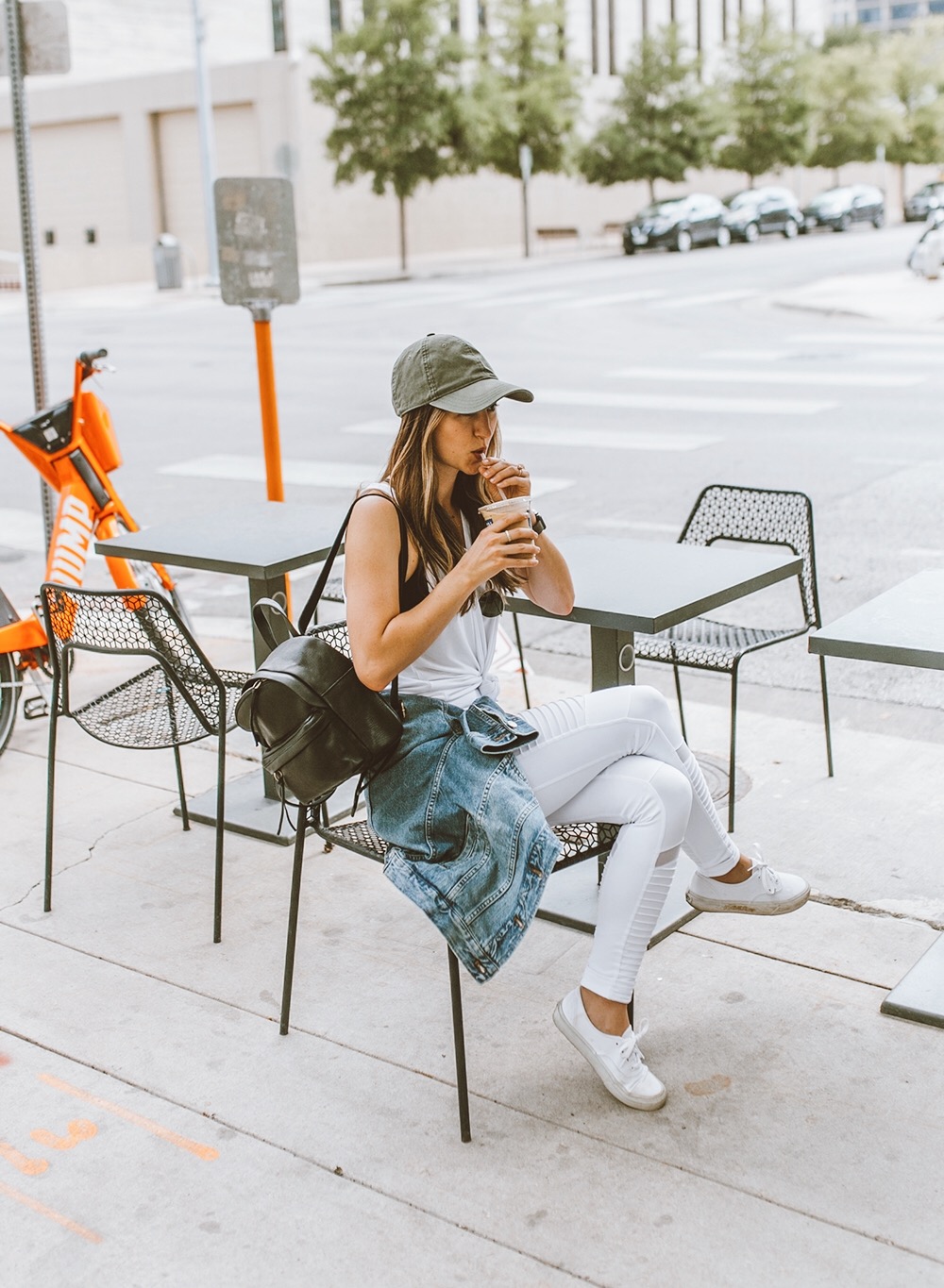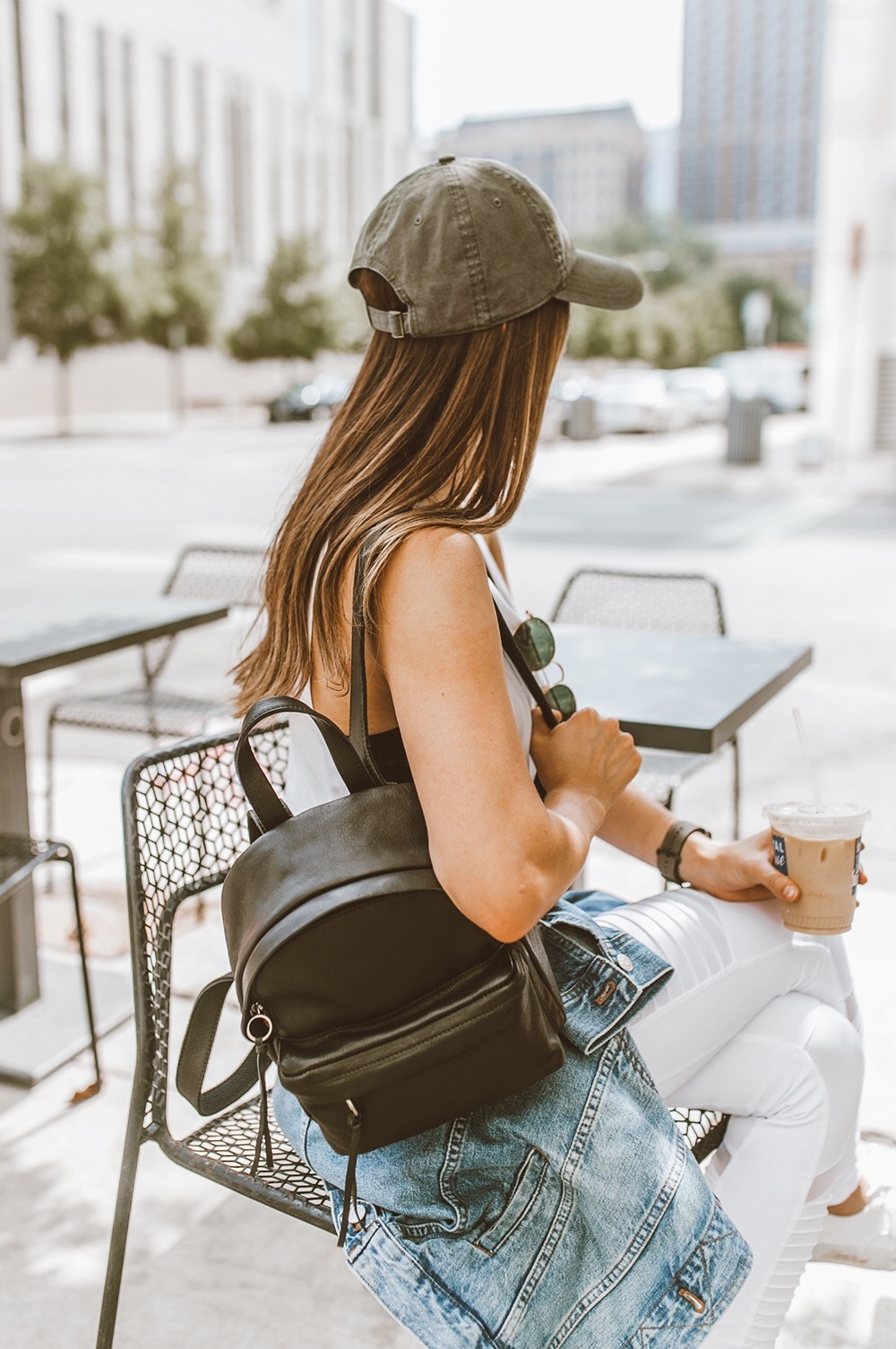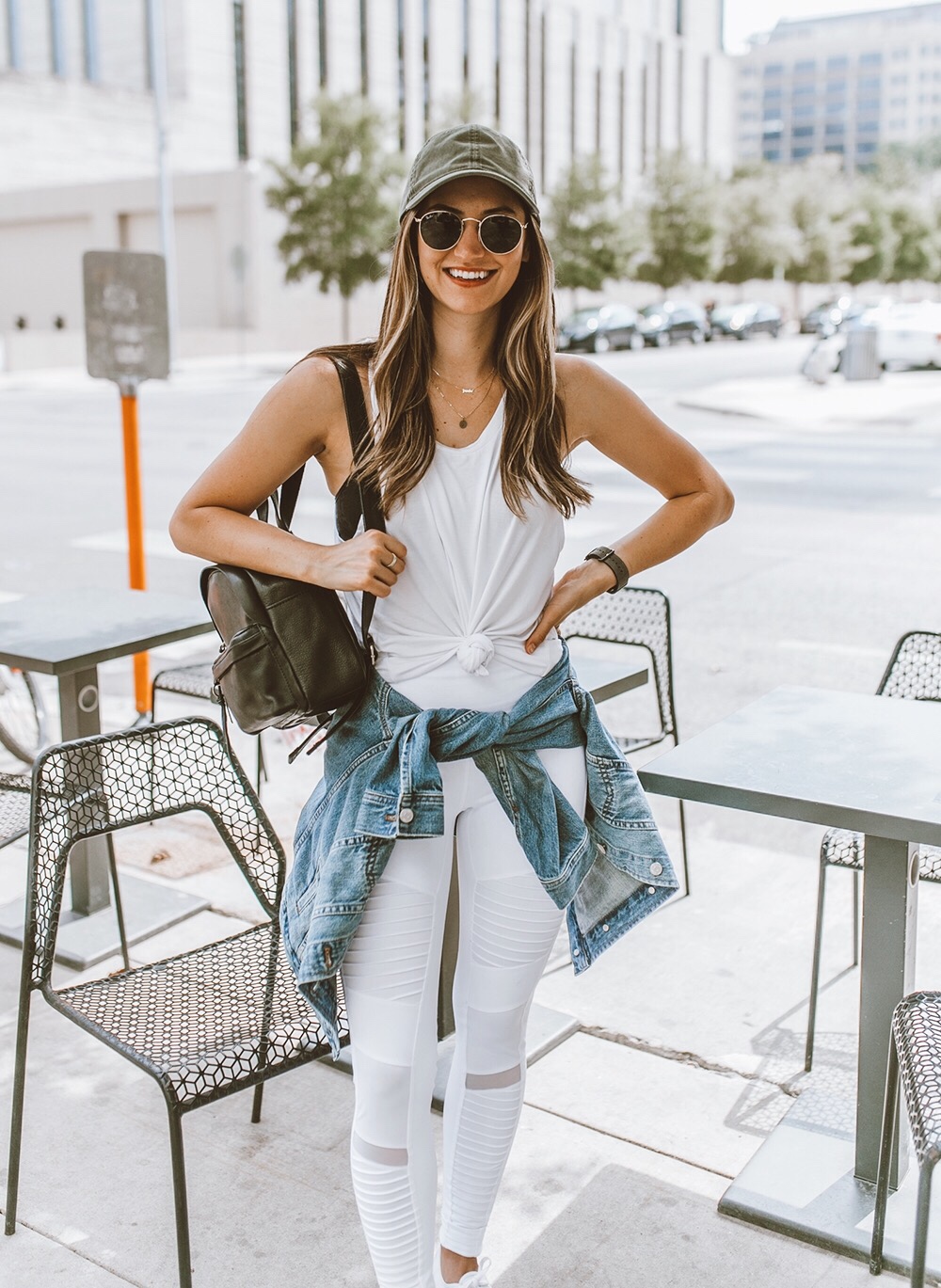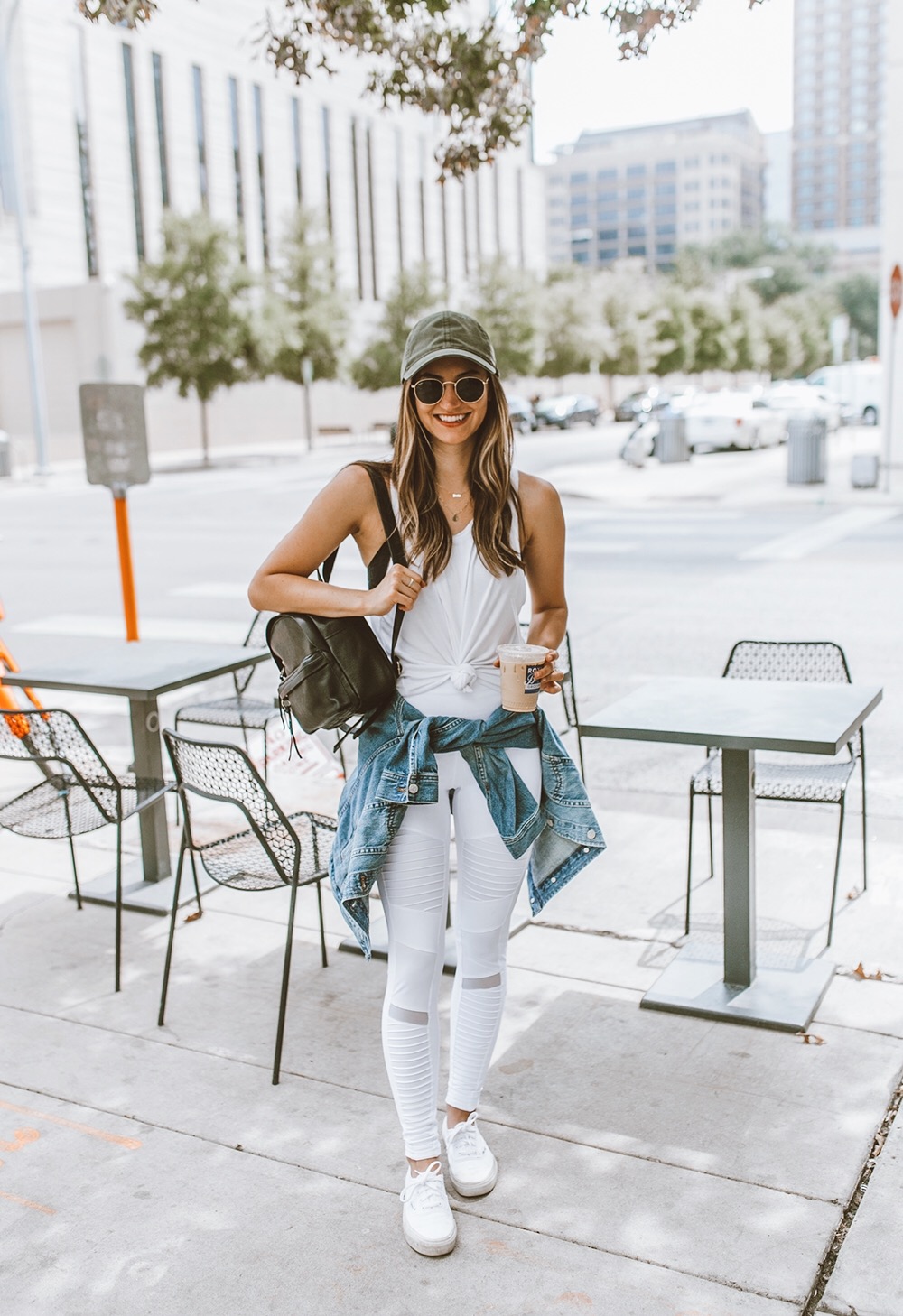 Sometimes all you need is a killer pair of leggings and an iced latte. How fun are these Alo Yoga leggings?! I never thought I'd be one to scoop up white leggings, but I LOVE that Maddie always adds pieces to my Trunk that push me outside my style comfort zone…and I end up loving it every time.
For those unfamiliar, Trunk Club is a Nordstrom-owned personal styling company. You sign up and get on-demand Trunks with 10+ items…you keep what you love and send back the rest. The $25 styling fee is credited towards any purchase you make. On the website, you fill in your sizing details and price ranges, plus you can add links to your Pinterest account so your stylist can really get a sense of your aesthetic (or dream aesthetic if you need some assistance pairing items together!). One of the many things that sets Trunk Club apart from other styling services is that you get to approve every item before it's shipped to you. If you love the bag your stylist chose but prefer a different color, you can make that edit…it's so awesome! Another thing that's so great is that you message one-on-one with your stylist and can request Trunks for certain occasions. Clearly, I live in leggings and comfortable clothing now that I've got Jude, so I requested an athleisure Trunk this time around. But if you have a wedding to attend, family photos coming up, etc., you can let your stylist know and they will tailor that specific Trunk.
What I love about the athleisure vibe is that each item can be worn multiple ways – sporty or not. Pair the denim jacket with black high rise jeans, a front-tucked tee and tan mule slides once we hit fall temperatures. Grab your yoga mat, slip off your shoes and wear those leggings with a sports bra to a calming yoga class. Swap your current handbag for that cute mini backpack to update your everyday outfit. Above all, you're investing in pieces you can wear over and over – and the best part? You don't have to do any of the work, your stylist does it for you! Now that's a major mama win in by book!
If you want to see more Trunks I've featured this year (seriously, Trunk Club has been my saving grace post-pregnancy…my new body has desperately needed new clothes!) you can check out my summer Trunk and new mom Trunk blog posts (…and this post is pre-Jude, but ah…it was also such a great Trunk!). If you're interested in giving Trunk Club a try, feel free to learn more here!
A big thank you to Trunk Club for sponsoring this post. All opinions are my own.