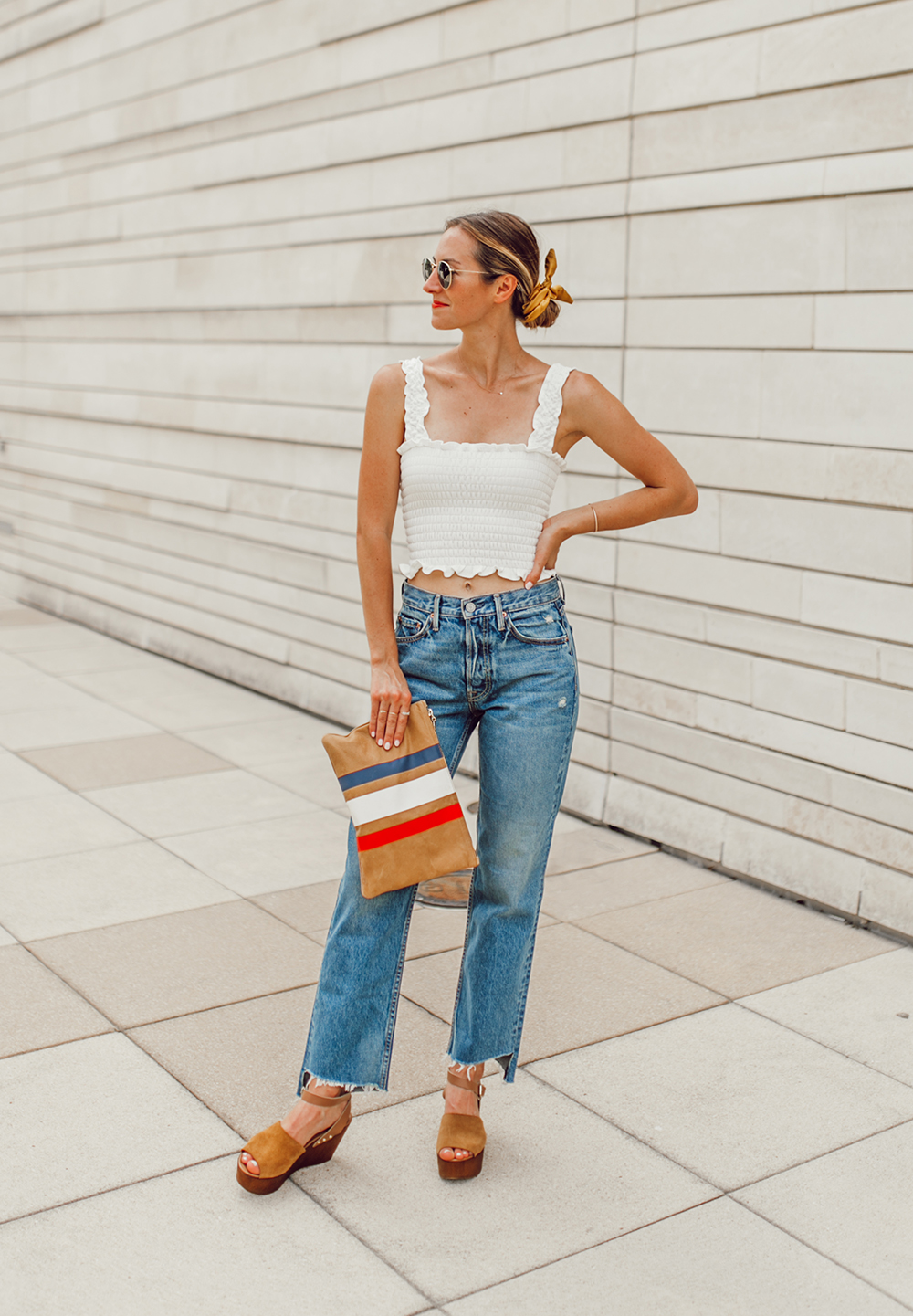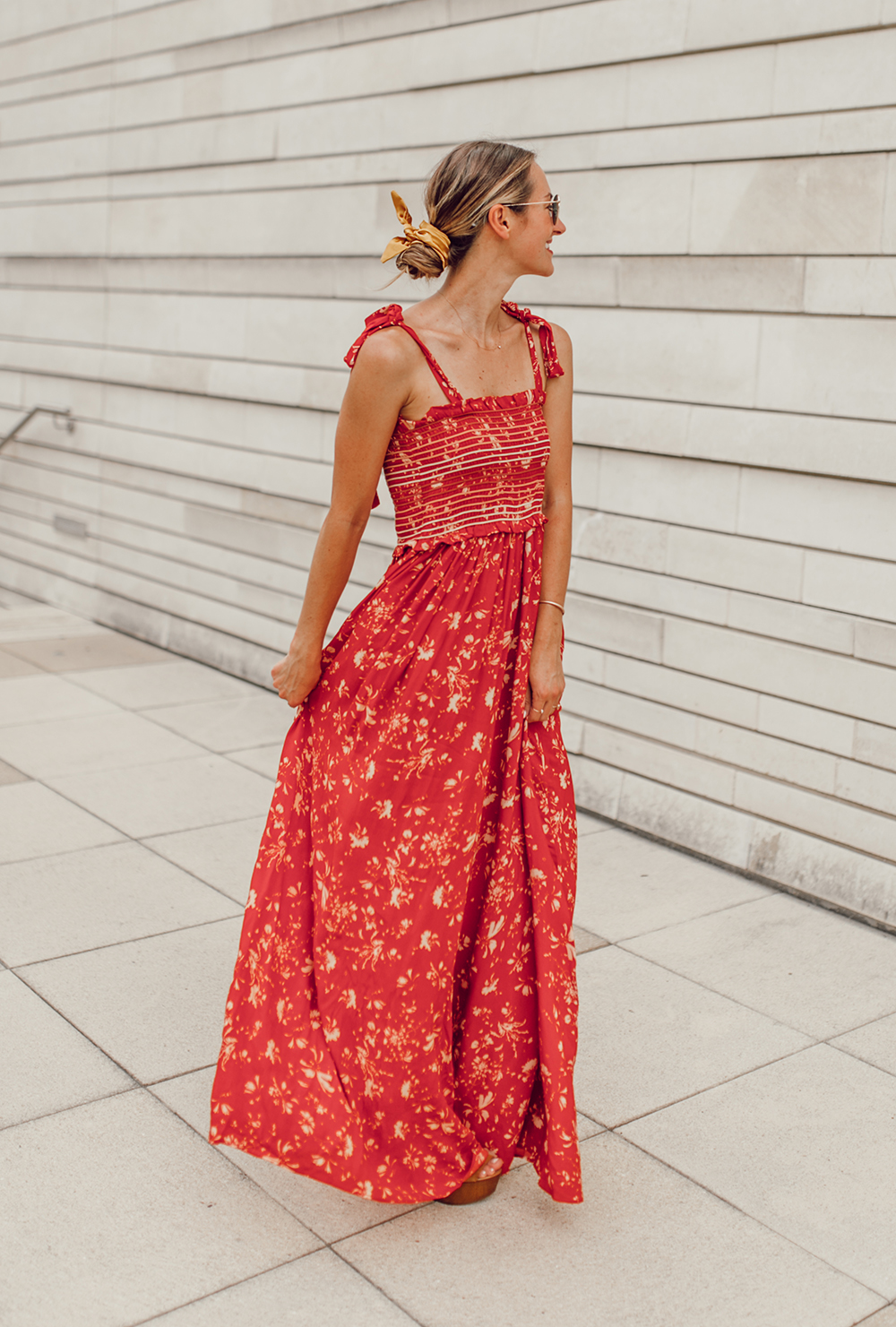 'Tis the season for backyard barbeques, date nights sipping wine on the patio, baby showers, girls night out…you name it, summer is THE season to get dolled up for any occasion. From breezy maxi dresses in bold colors, to flirty ruffled tops paired with some killer denim, Trunk Club is here to save the day and get you styled (and feeling pretty darn amazing!) all season long. One box, SO many outfit possibilities. I'm excited to share how I styled four of my favorite pieces that arrived in my summer Trunk, plus give y'all the scoop on how Trunk Club works! Let's get to it…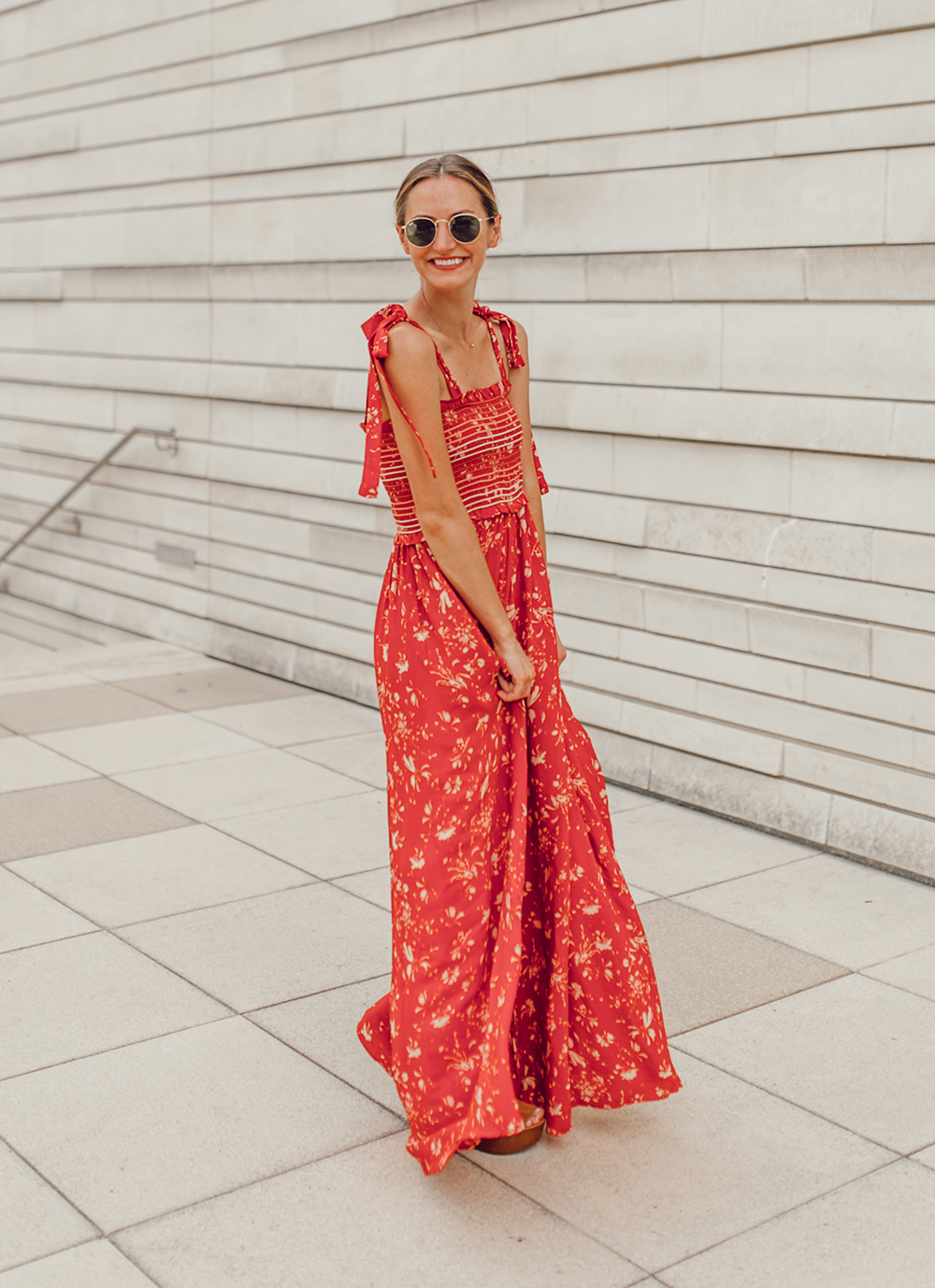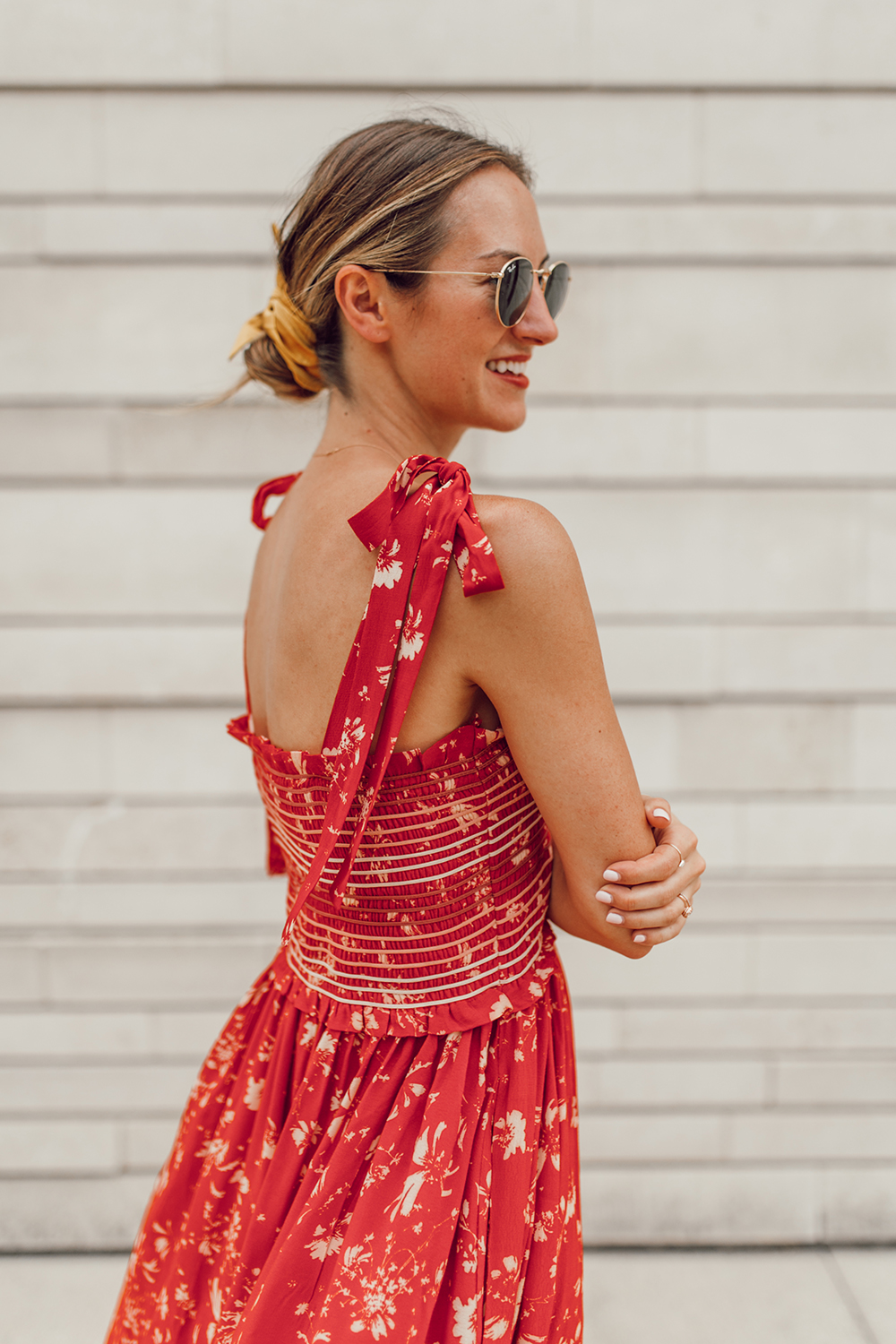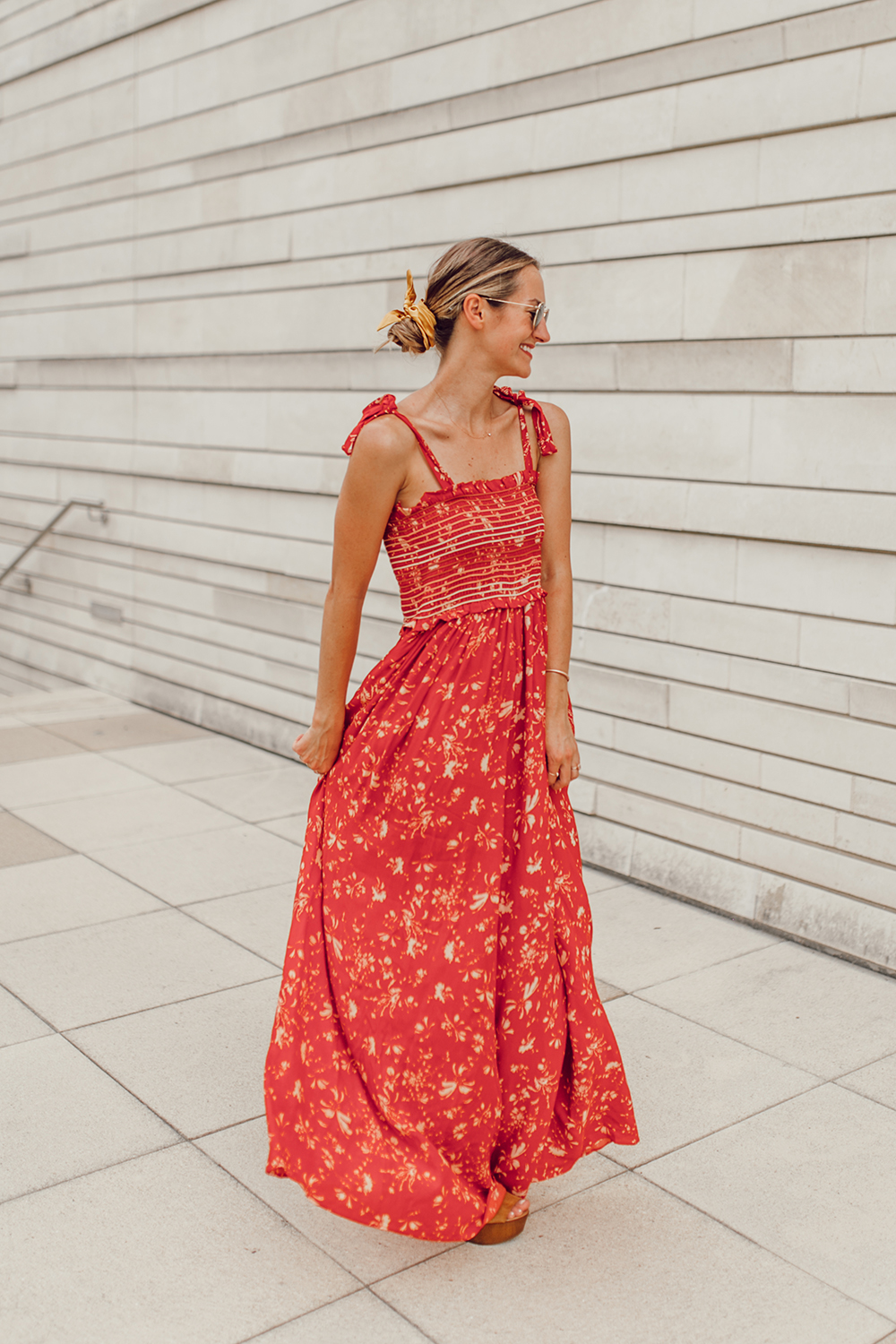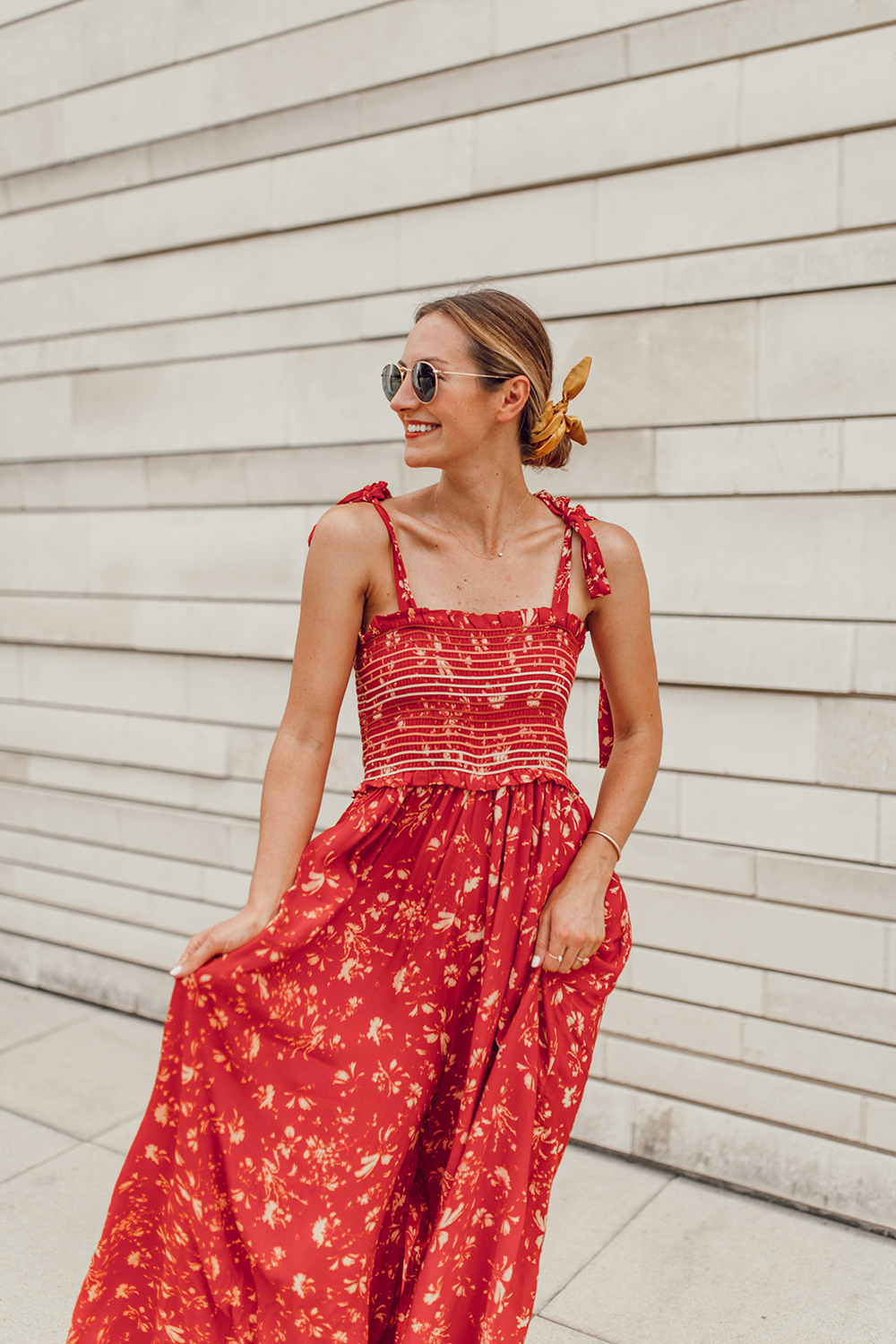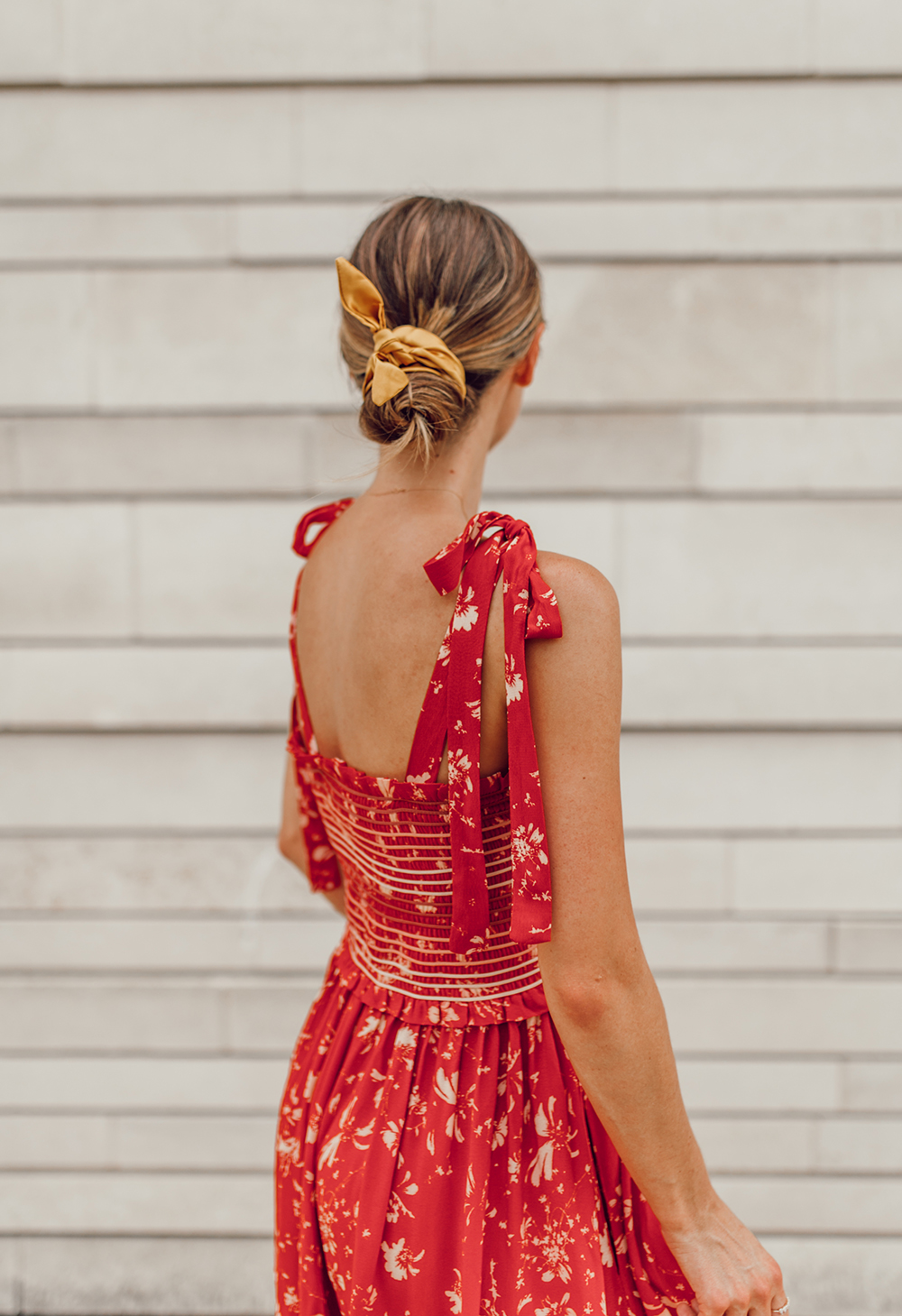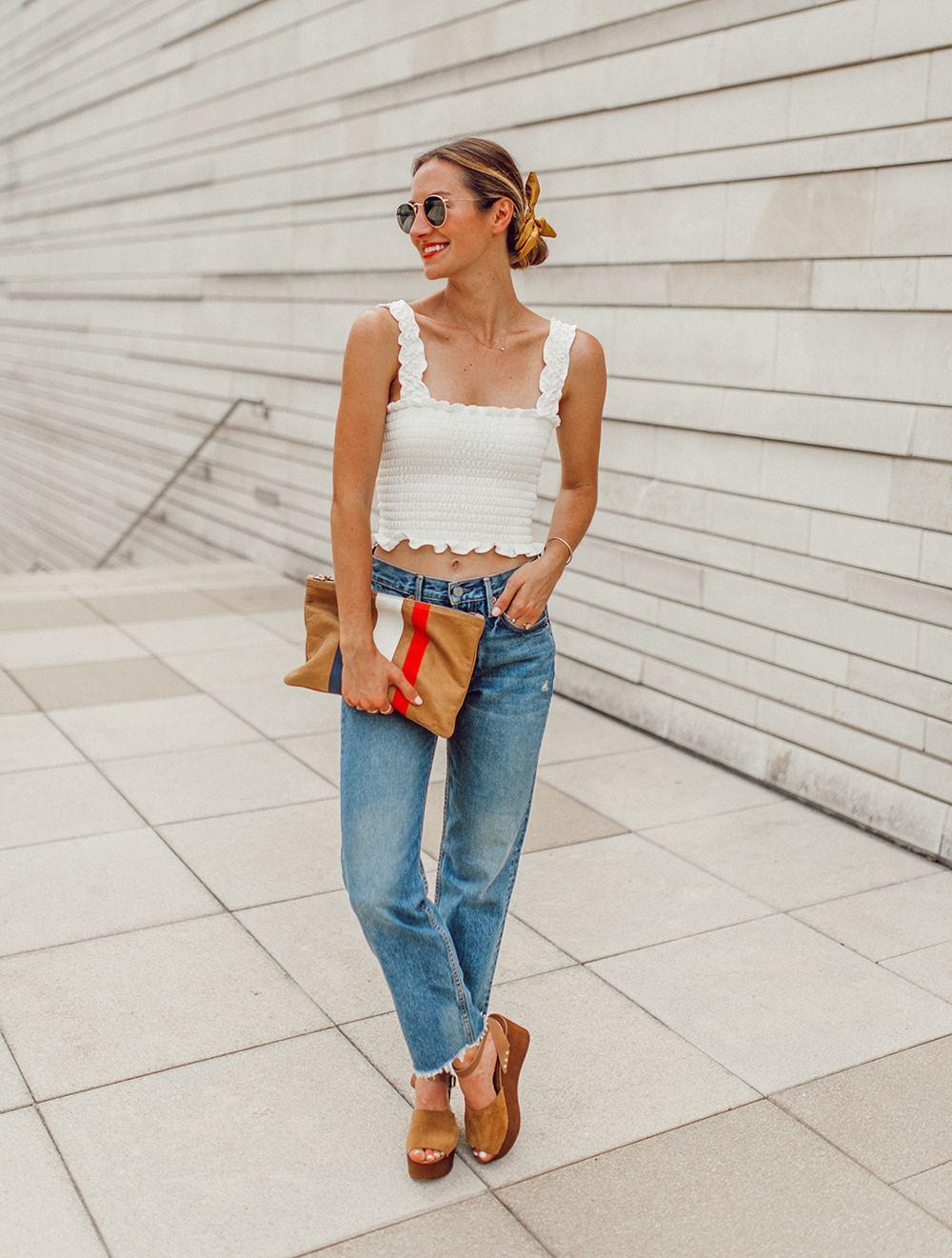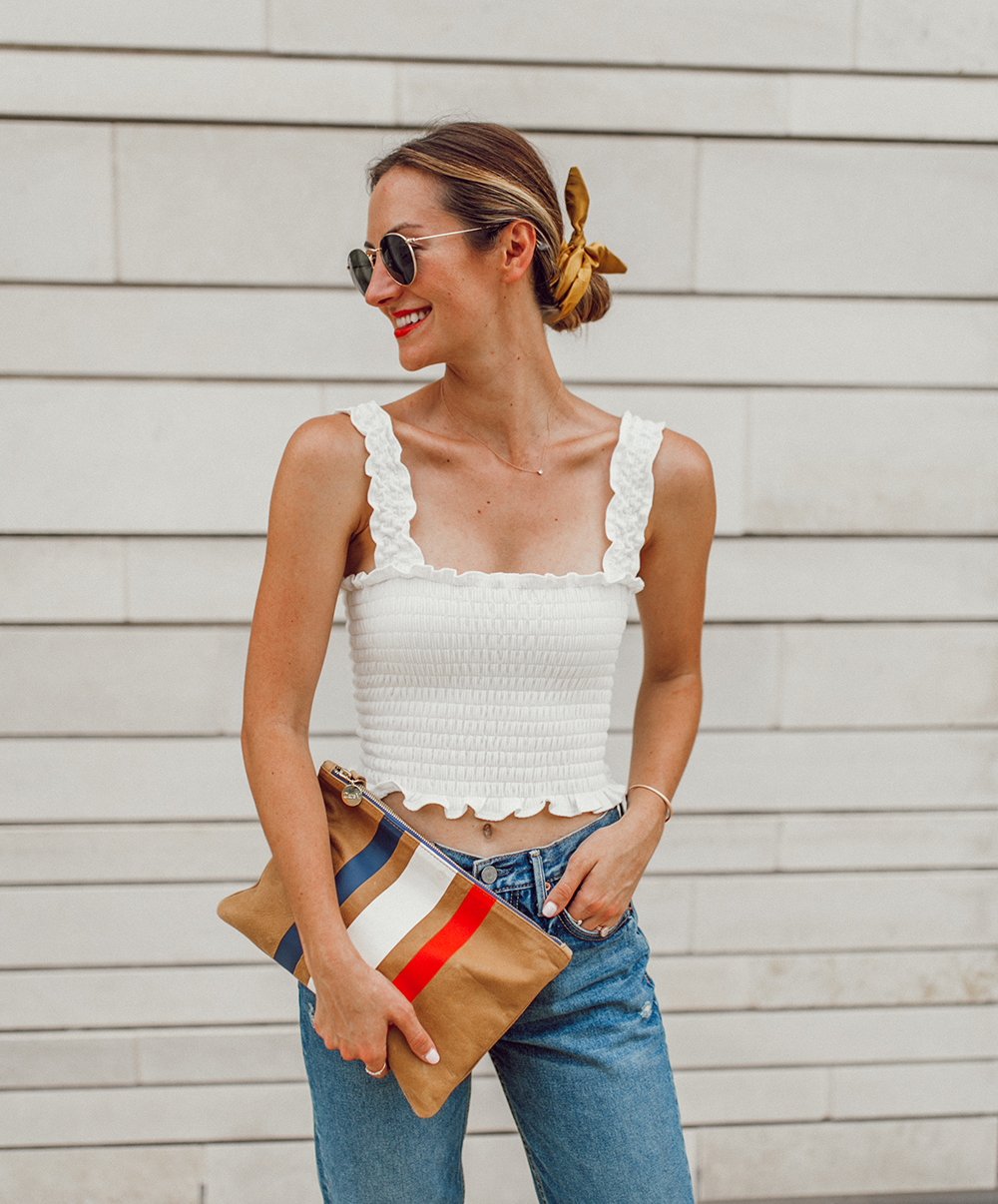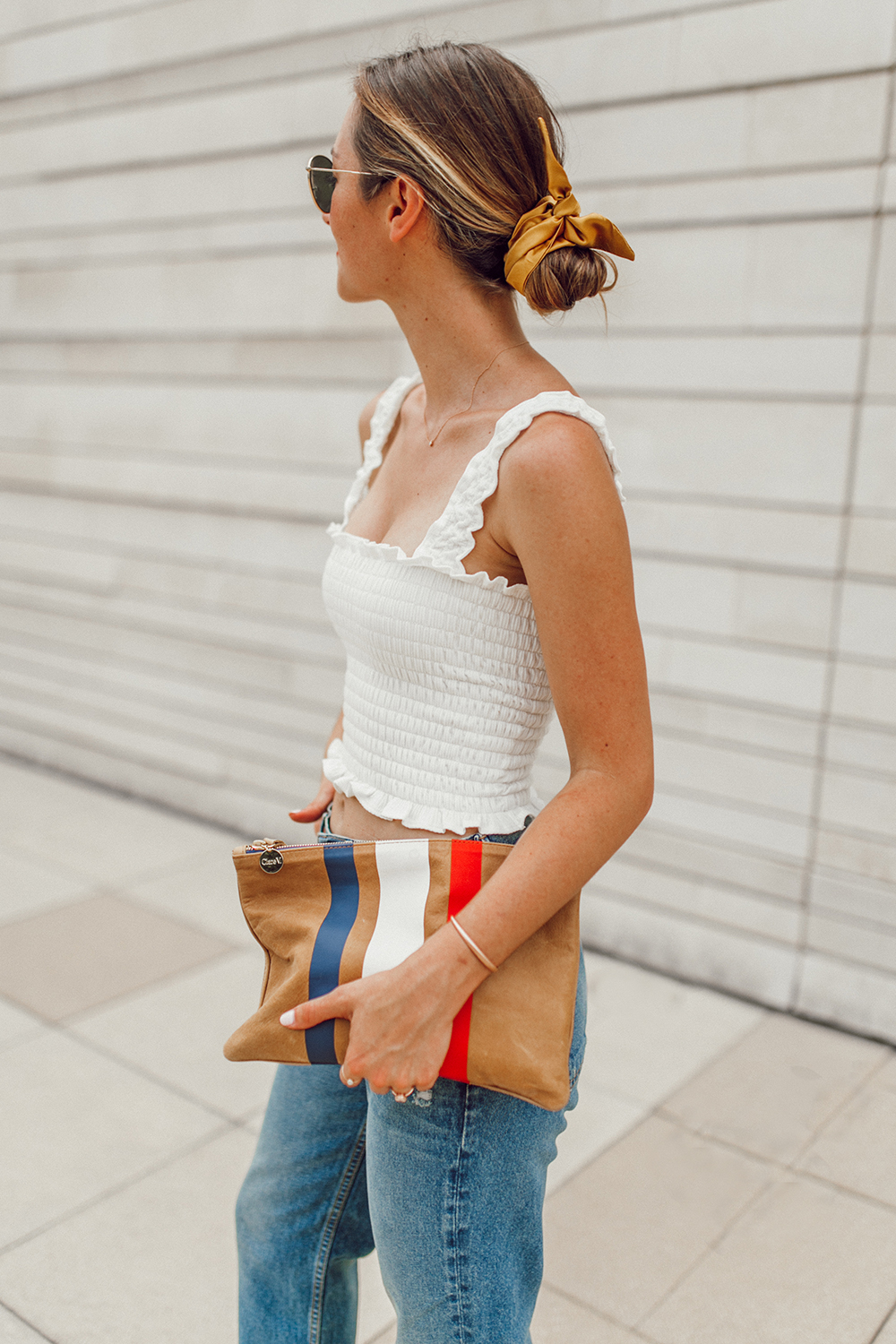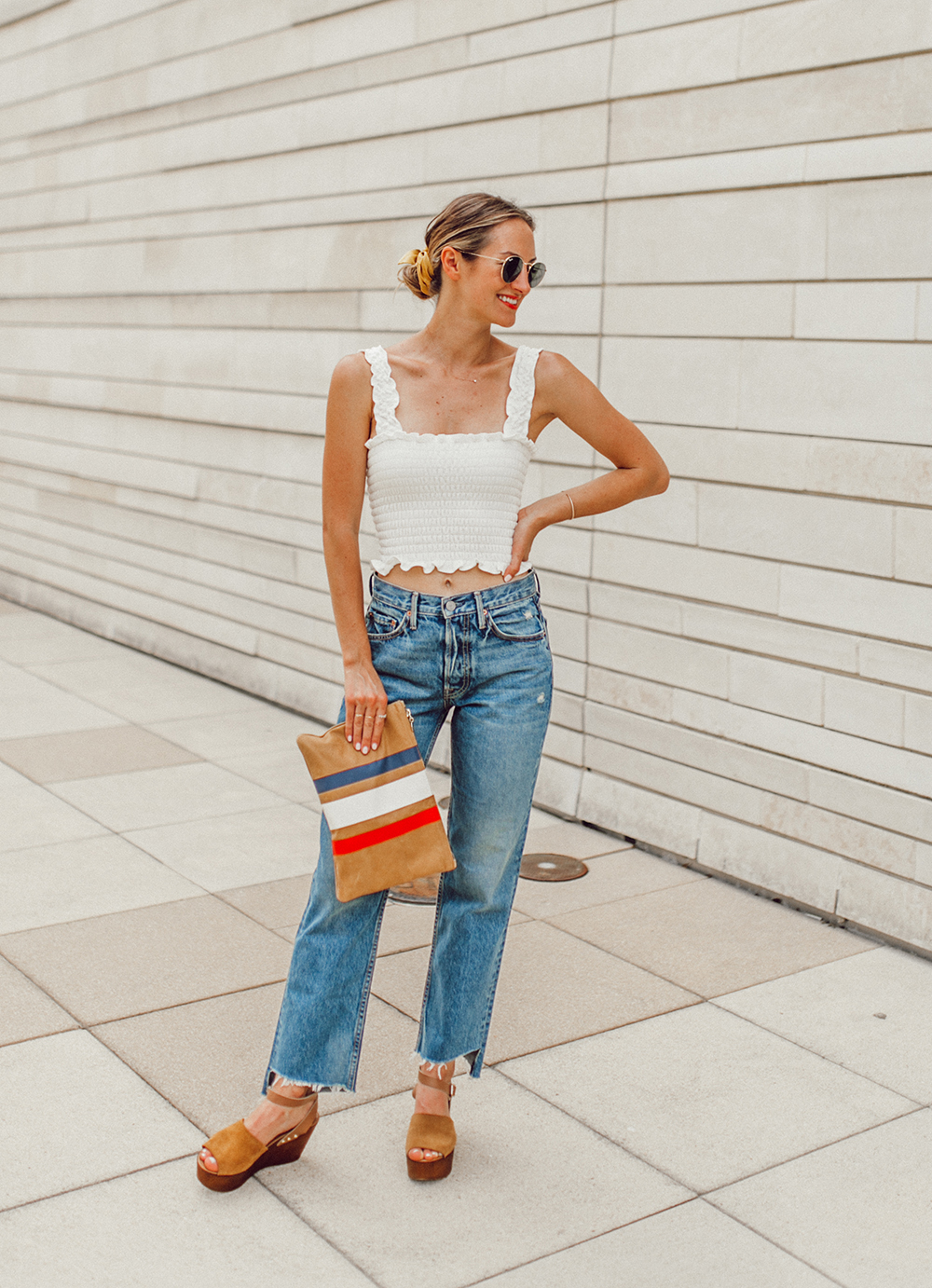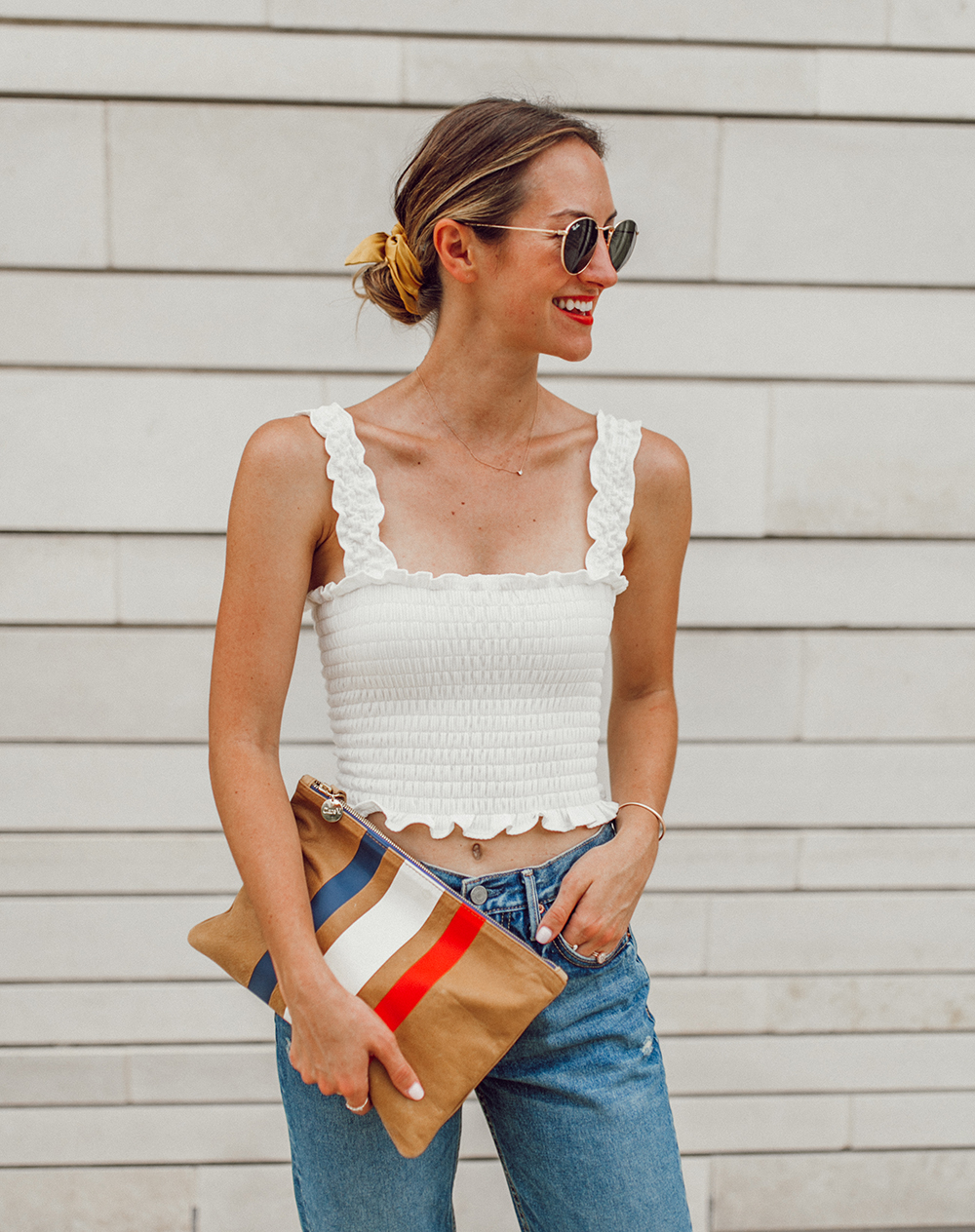 How fun are these looks?! Ps. This is what happens when you curl your hair and then step outside in 100% humidity…low bun and pretty silk scarf it is! 😉 Special shoutout to Maddie, my Trunk Club stylist, for understanding my love of scarves and adding this one to my Trunk! Silk + mustard? It's a keeper!
Y'all have heard me sing my praises for Trunk Club for months now (like in this post), but I wanted to give a little refresher for those new to LL or anyone looking to start using the service. For starters, Trunk Club acts as a personal stylist for those in need of a wardrobe revamp or who simply want a little guidance when building out outfits they feel great in. One thing I've really loved about the service is that your stylist provides five outfit options using just the contents in your trunk. More bang for your buck and more wear out of your wardrobe – always the goal in my opinion! Summer is a great time to use Trunk Club because there are so many occasions that pop up where you want to look and feel your best, but you may not have the time or bandwidth to run out and grab a new outfit (…and as we all know, that in itself can be really stressful!). This is where Trunk Club comes to the rescue. Whether you're headed on a vacation or attending a wedding, your stylist will have you covered and provide plenty of on-trend options to make you look and feel your best.
I should also mention it's a Nordstrom owned company – which means quite a few things: 1. incredible customer service (one-on-one chat sessions with your stylist…this is kind of a big deal, y'all!), 2. an amazing selection of brands you'll find at Nordstrom and, 3. breezy returns, exchanges and speedy shipping. Honestly, as if the contents of the Trunk aren't enough to "ooh and ahh" you (because you get to approve each item that is sent to you – so you know you'll like what you get from the start), I assure that the exchange/return shipping is SO painless (…they even provide packing tape!), that you'll be a big fan instantly.
Now that you've got the gist of how it works, let's get to my outfits! That fabulous red jumpsuit (!!) is by Free People and lemme tell ya, I feel like a million bucks in it. Head to toe red isn't something you'd see me wear normally, which is why I really loved that Maddie added this one to my Trunk. It's a brand I adore and wear constantly, but in a color that pushes me to step outside my style comfort zone…and you know what? I LOVE it. That second outfit features THE cutest top by Reformation (gahh, this brand can do no wrong) and for the first time in my life I felt like I had boobs! My sister took my photos for this blog post and even she was like "wow, Olivia!" HA! For those of you with AA ta-ta's, I'm gonna go ahead and say it – you NEED this top. 😉 Finally, my jeans are by GRLFRND (another brand I buy quite often), and this style is magical. The raw hem at the ankles combined with the straight leg and high rise…yes, yes and more yes. (…And yes they're pricy BUT denim is one thing I tend to splurge on!).
Alrighty friends, that's a wrap on my summer trunk! You can learn more about Trunk Club HERE and feel free to leave any questions in the comments section below. Have a great week, XO!
A big thank you to Trunk Club for sponsoring this post! All opinions are my own.