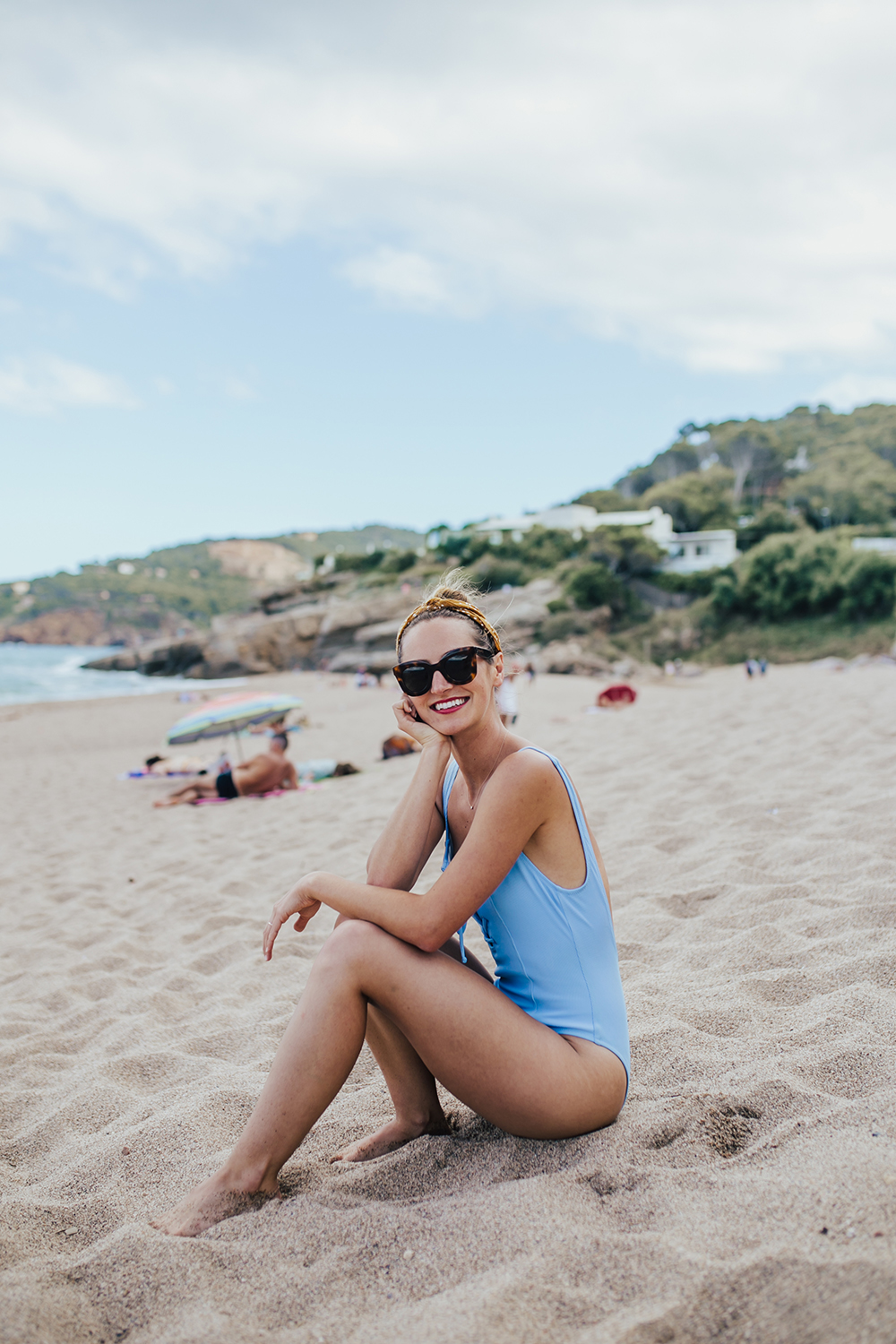 You see that face above? That's the face of someone who is relaxed, rested, taking it easy and overall…happy. The past 10 days traveling have been overwhelmingly wonderful – I look out at the ocean and am filled with gratitude. To be here in Spain with my closest friends, all of us growing and going through different things yet able to sync up…to take a break from our busy lives and prioritize each others company, it's something quite special and treasured to me!
SWIMSUIT c.o. / TOWEL c.o. / INSTAX CAMERA / SUNGLASSES (similar)
SHOP MORE SUMMER SWIMWEAR FAVORITES
A big thank you to Spring for sponsoring this post! All opinions are my own.