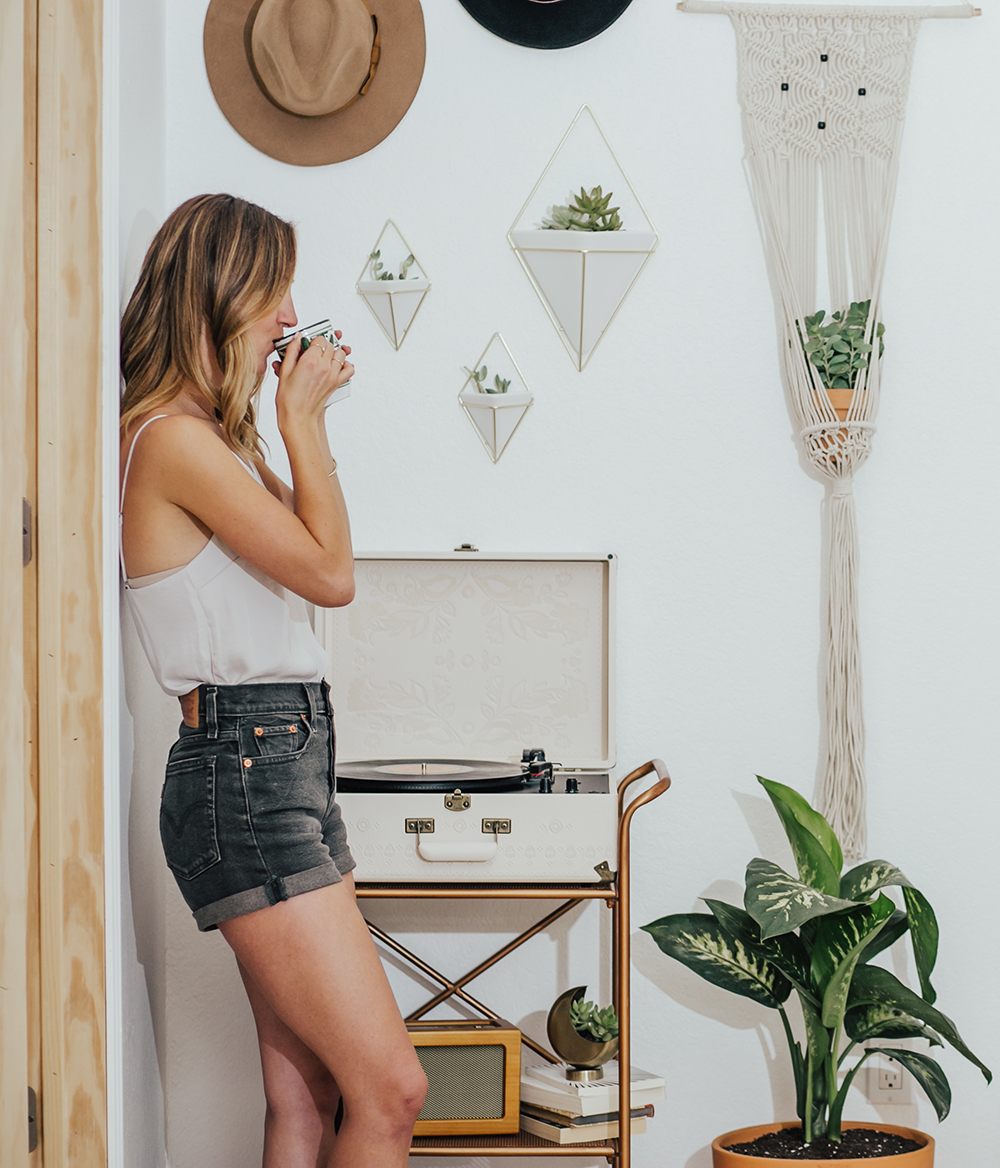 Are you a fan of houseplants? Not going to lie, my thumb was nowhere near green until we moved into our house…then suddenly, my passion for houseplants blossomed (har har) and I became a little obsessed (…and went kind of house-plant-crazy) and added fresh greens to every room in one weekend! The good news? You don't have to break the bank to freshen up your living space when it comes to buying plants. Succulents are inexpensive, last forever (knock on wood) and there are SO MANY awesome and stylish ways to display them!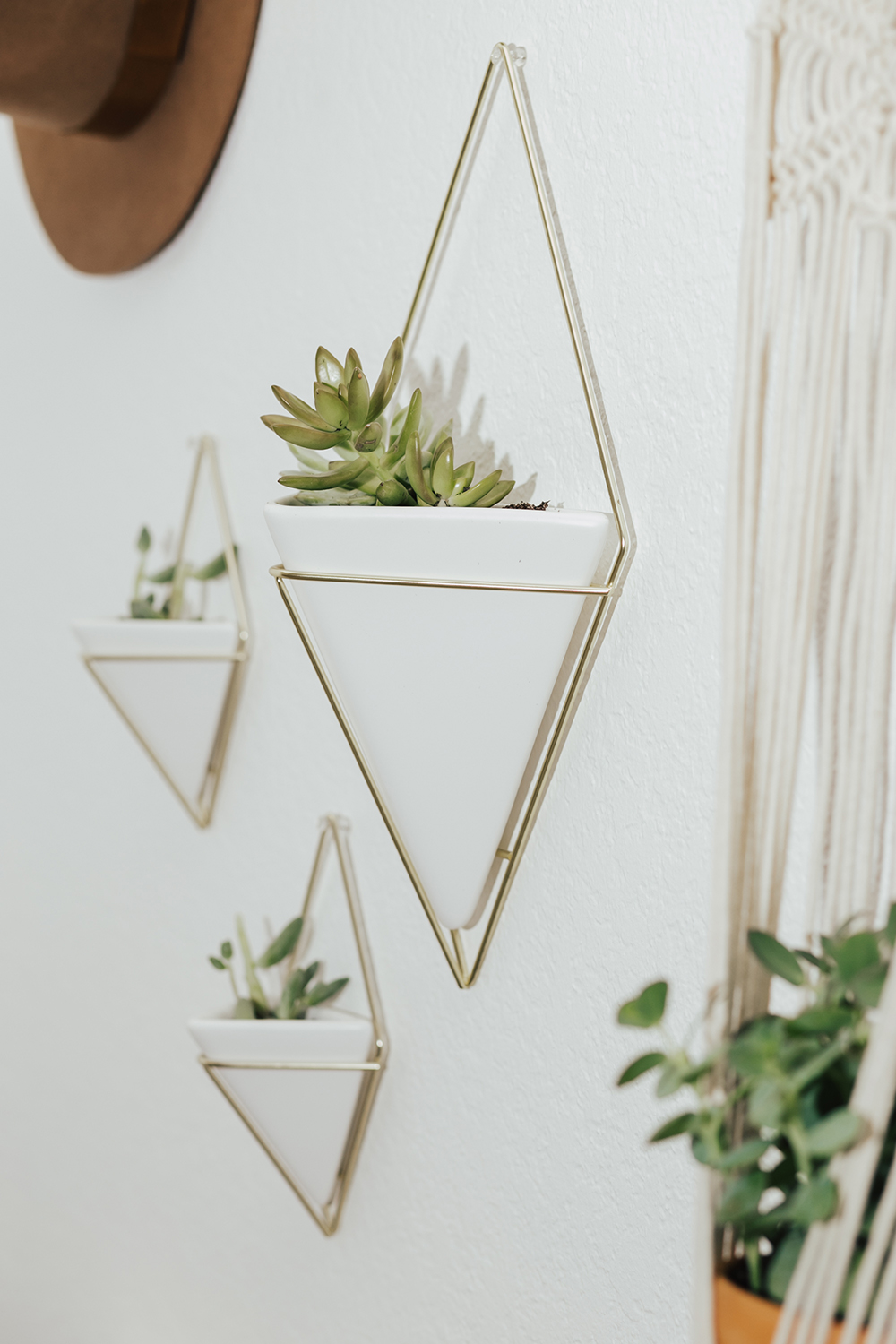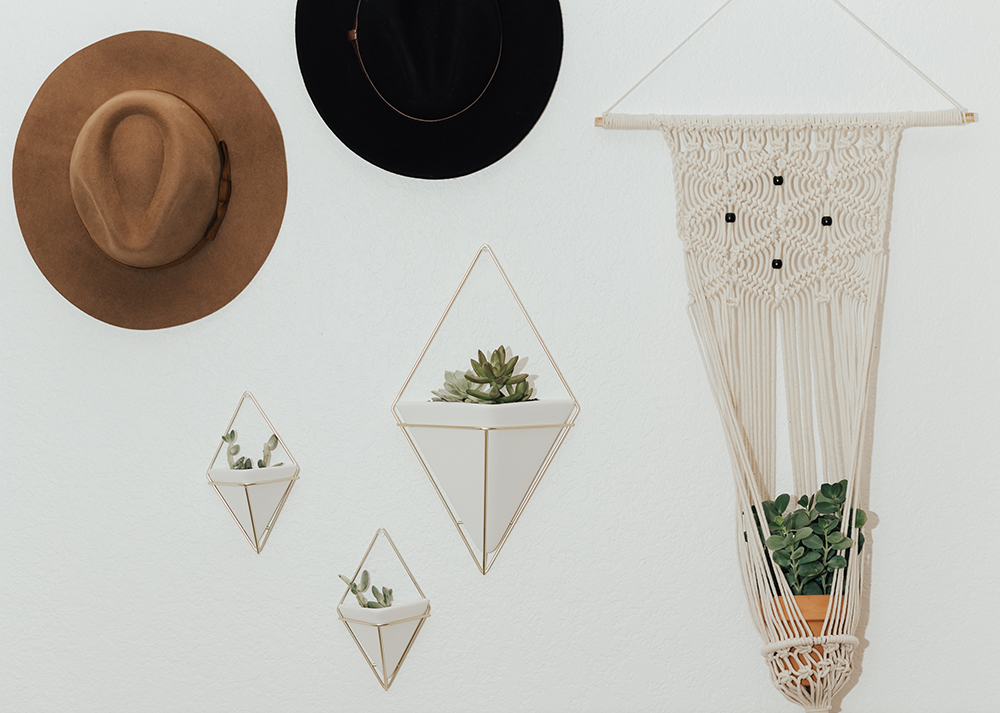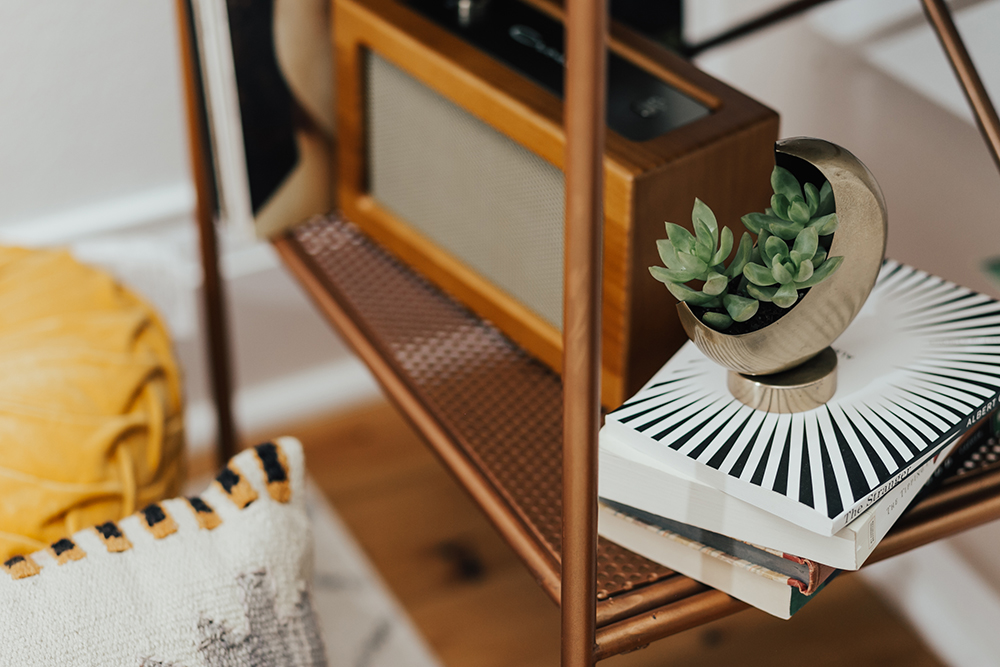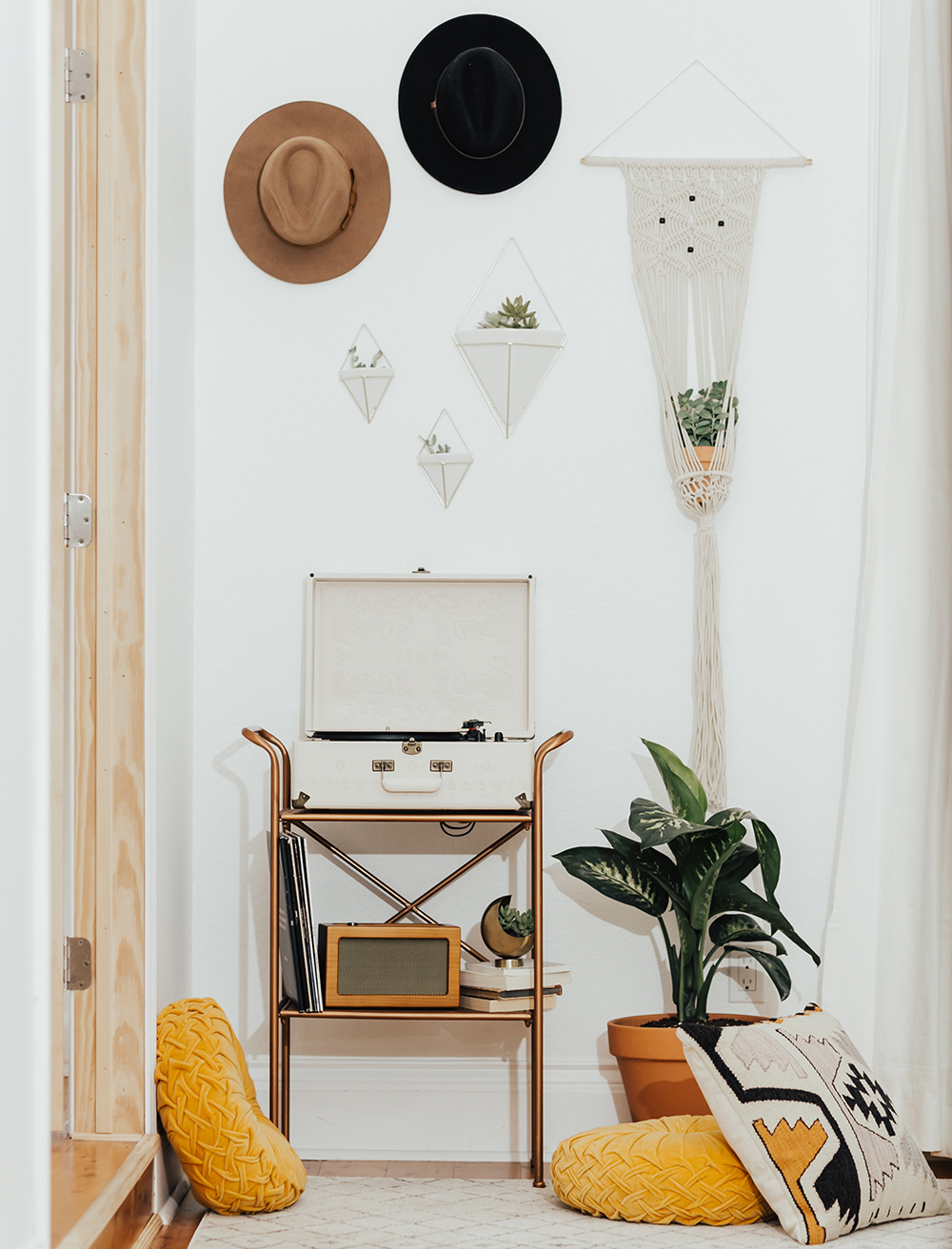 …Which brings me to the subject of this post: hanging planters! Whether they're hanging from the wall or from the ceiling, displaying your plants above your furniture adds depth to a room and fills in the space beautifully. Ever since we added those geometric and macramé planters above, we've received countless compliments (thanks, mom! 😉 ) and our living room feels fresh, airy and much more inviting! I scooped those up while doing some online shopping at Urban Outfitters and was so excited when they came in the mail – they're the cutest!
In case you're looking to add some greenery to your space, I've rounded up 9 of my favorite planters below. I hope you find something you love that makes your own living space all the more special!
Psst…if you enjoyed this post, check out my Record Player Nook reveal here! XO
CROSLEY RECORD PLAYER c.o. / CROSLEY SPEAKER c.o. / RECORD STAND / HALF MOON PLANTER c.o. / SMALL GEOMETRIC PLANTERS c.o. / MACRAME WALL HANGING similar c.o. / MUSTARD THROW PILLOW c.o. / TRIBAL PRINT THROW PILLOW c.o. / RUG