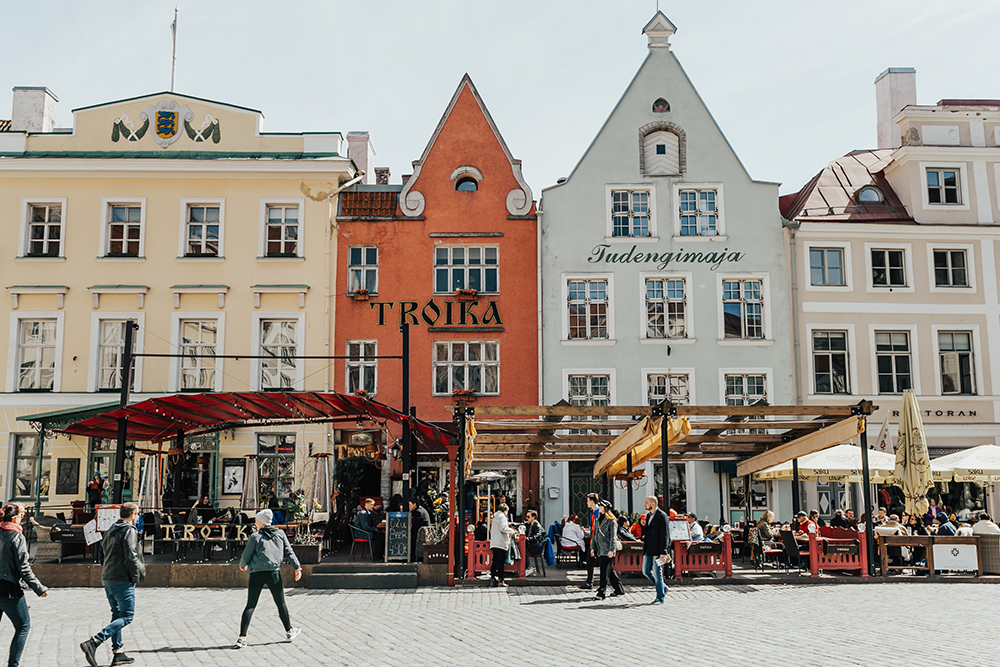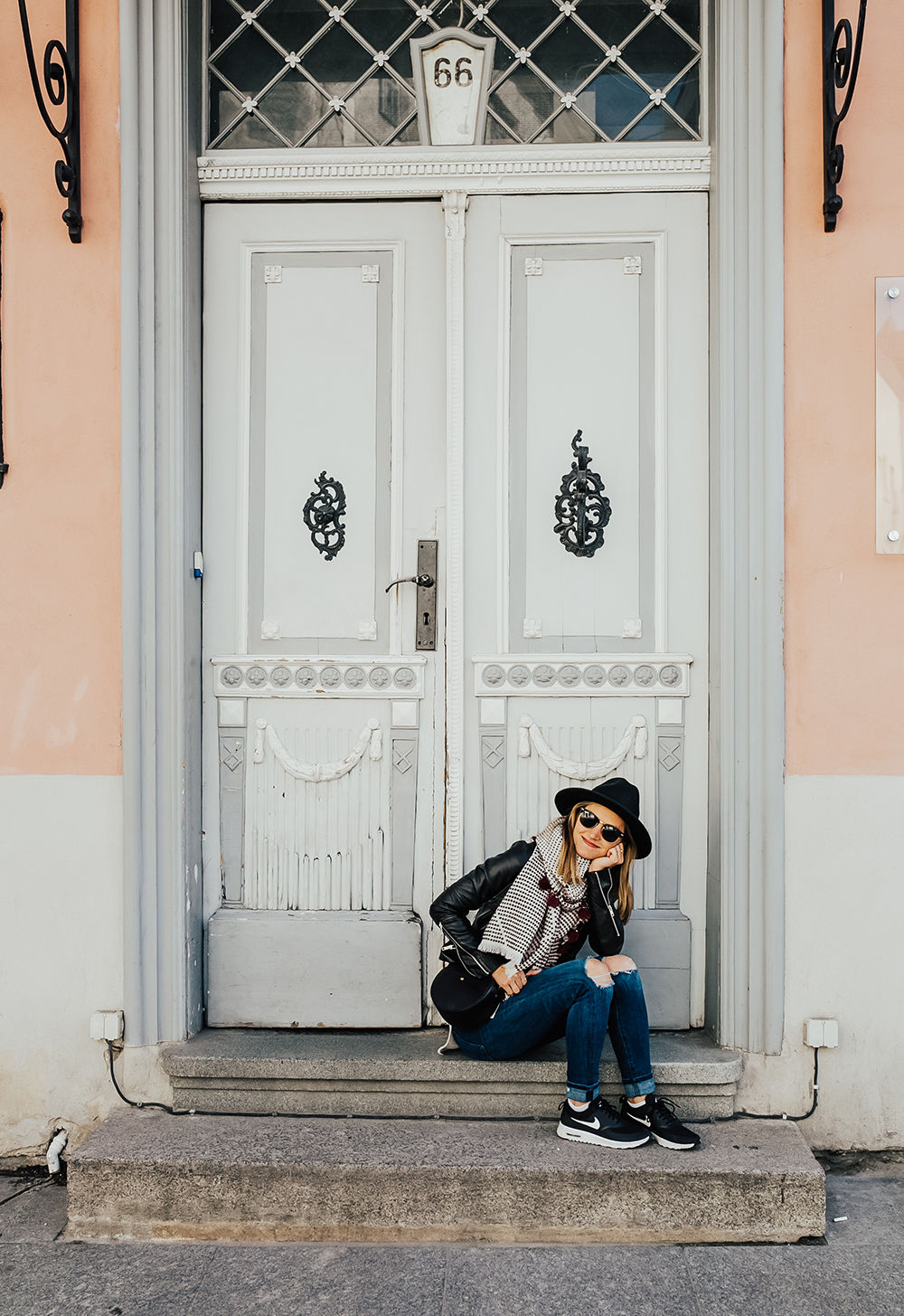 Hello and welcome to the colorful dreamland of Tallinn, Estonia! Excited to spill the details from our trip through Scandinavia with Princess Cruises over the next two weeks – starting with a glimpse into one of our very favorite stops. I knew Estonia was beautiful, but I had NO idea just how much I'd fall in love with this darling, quaint city!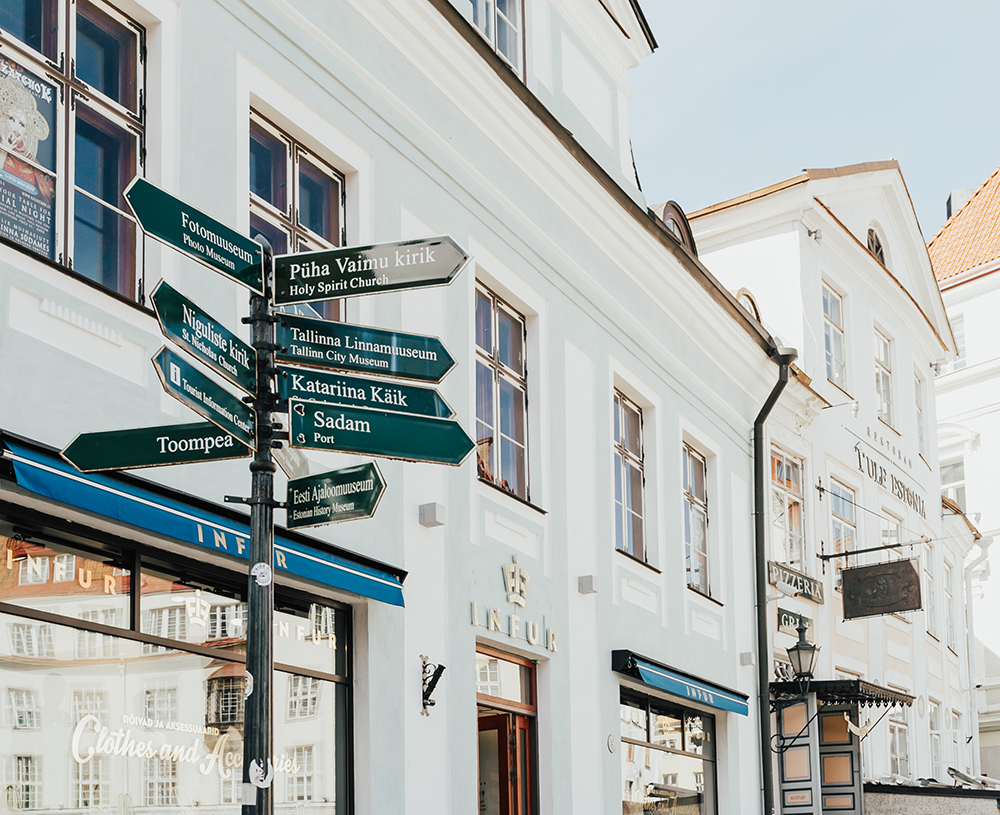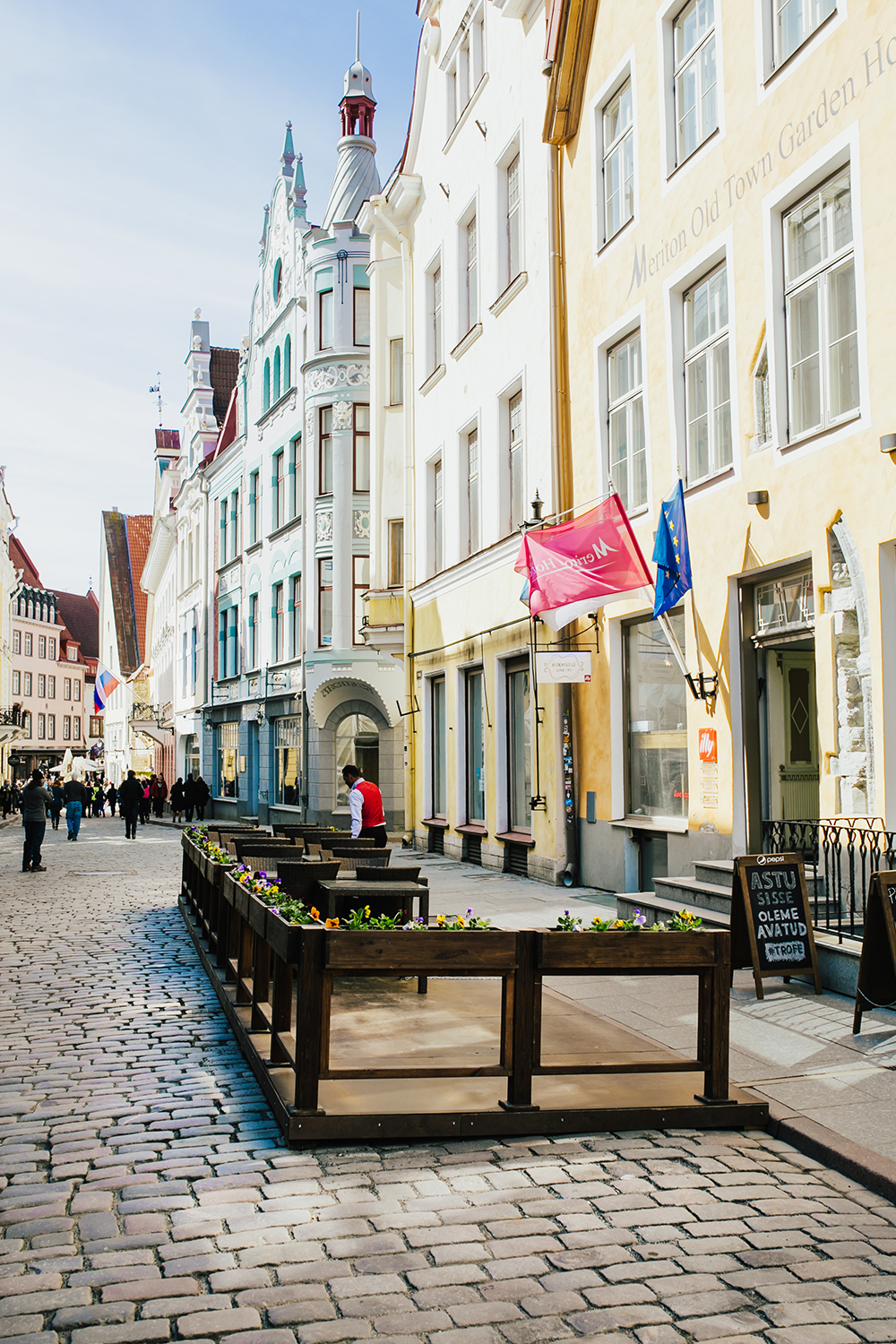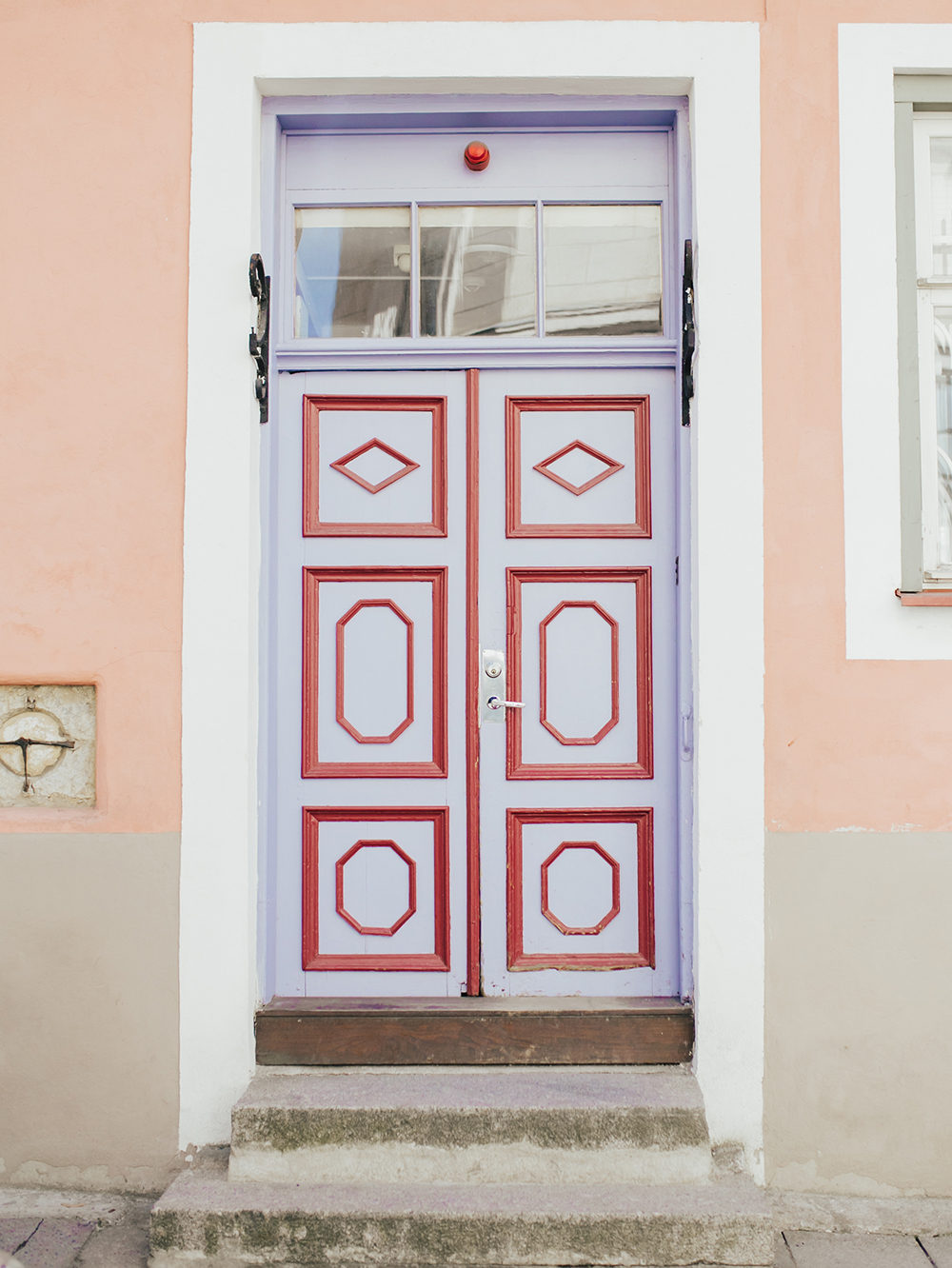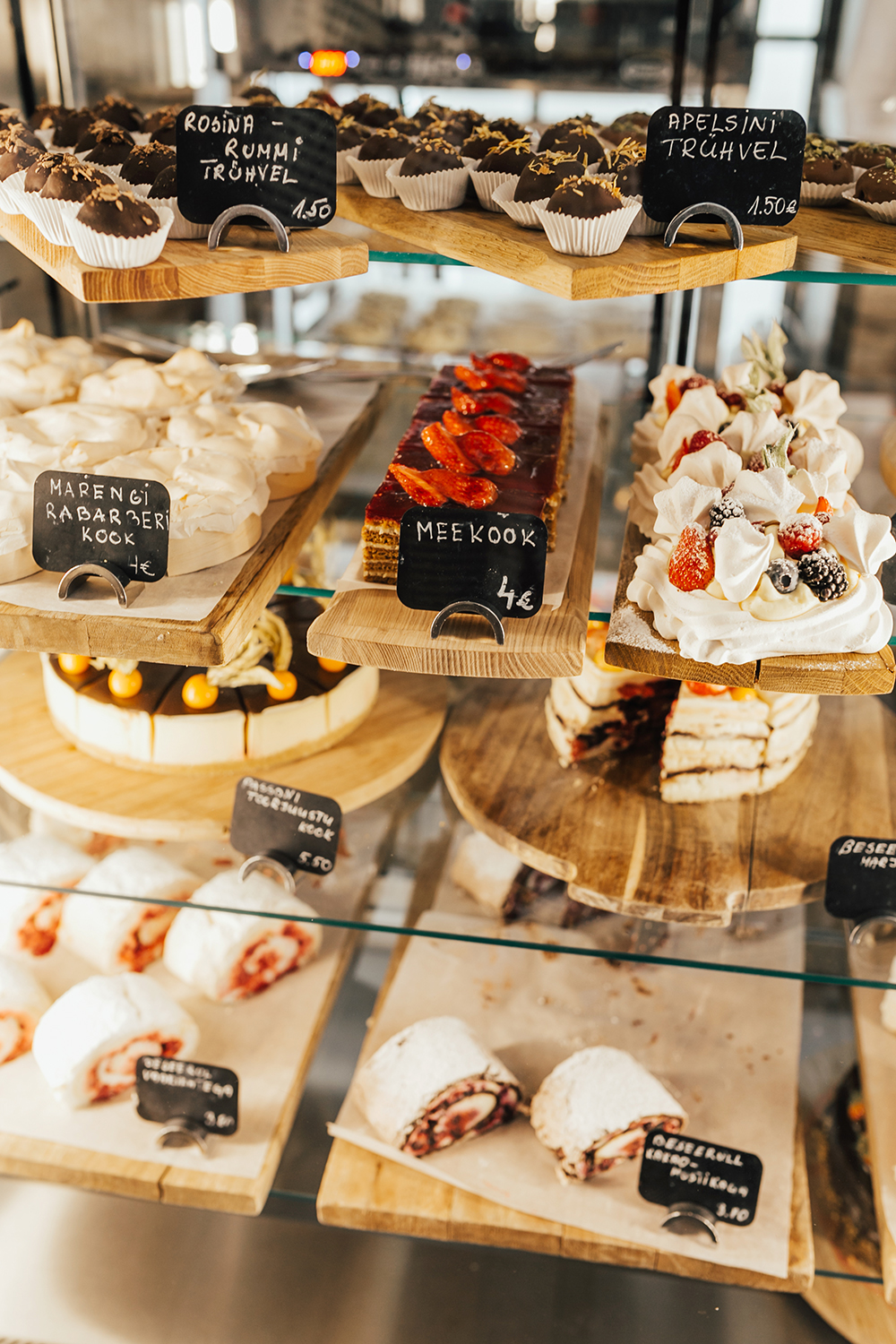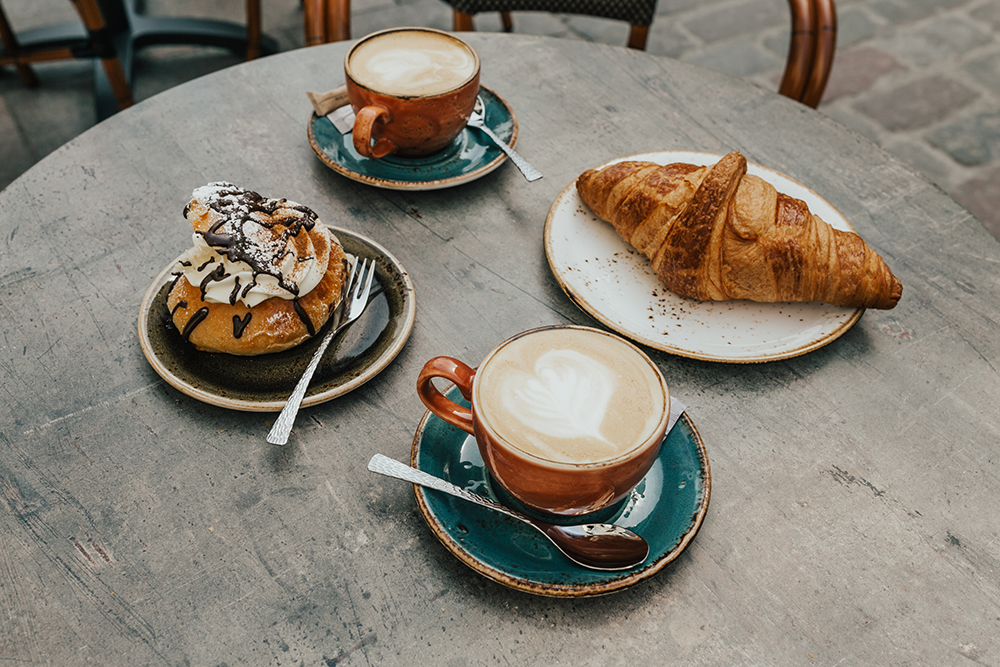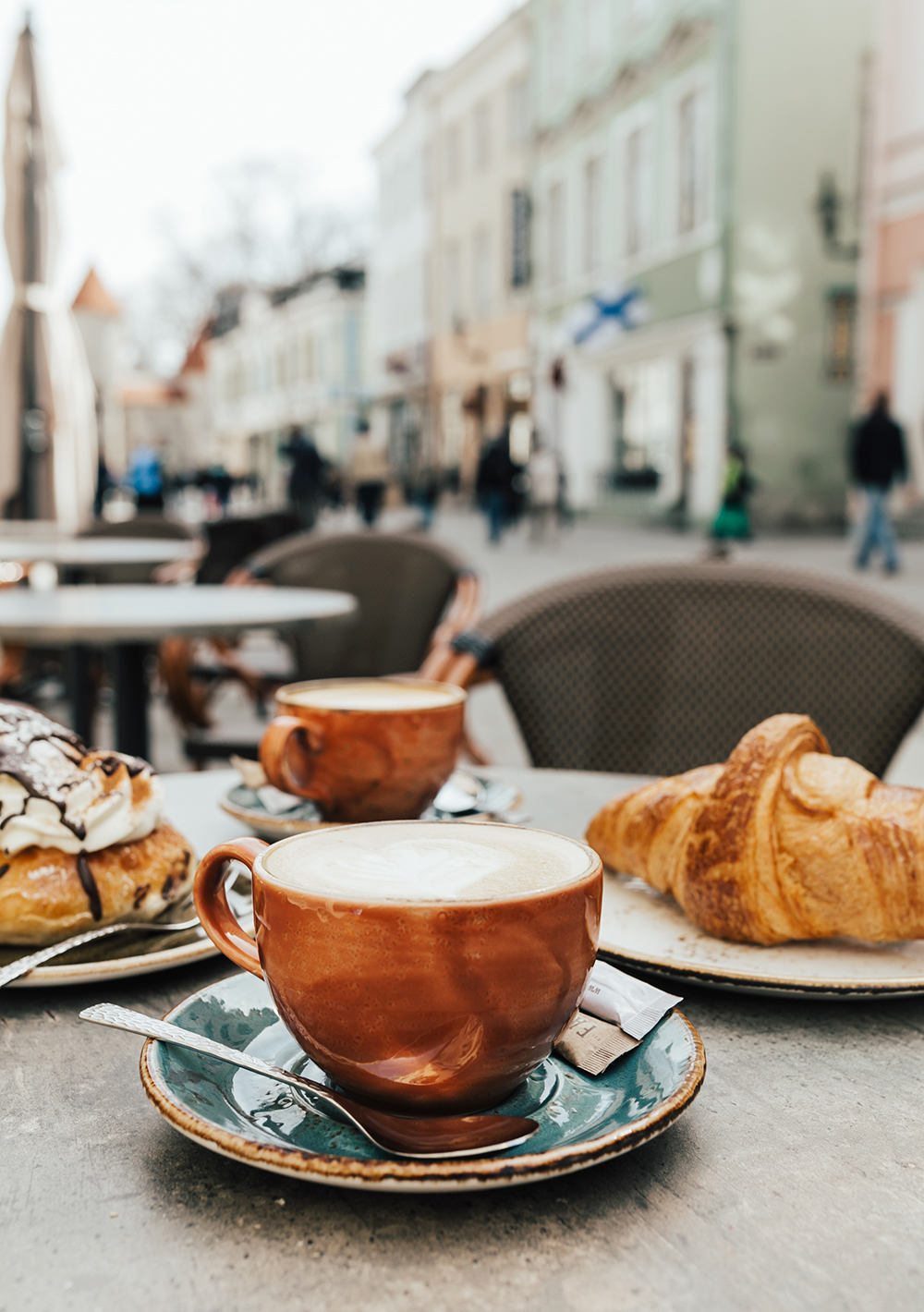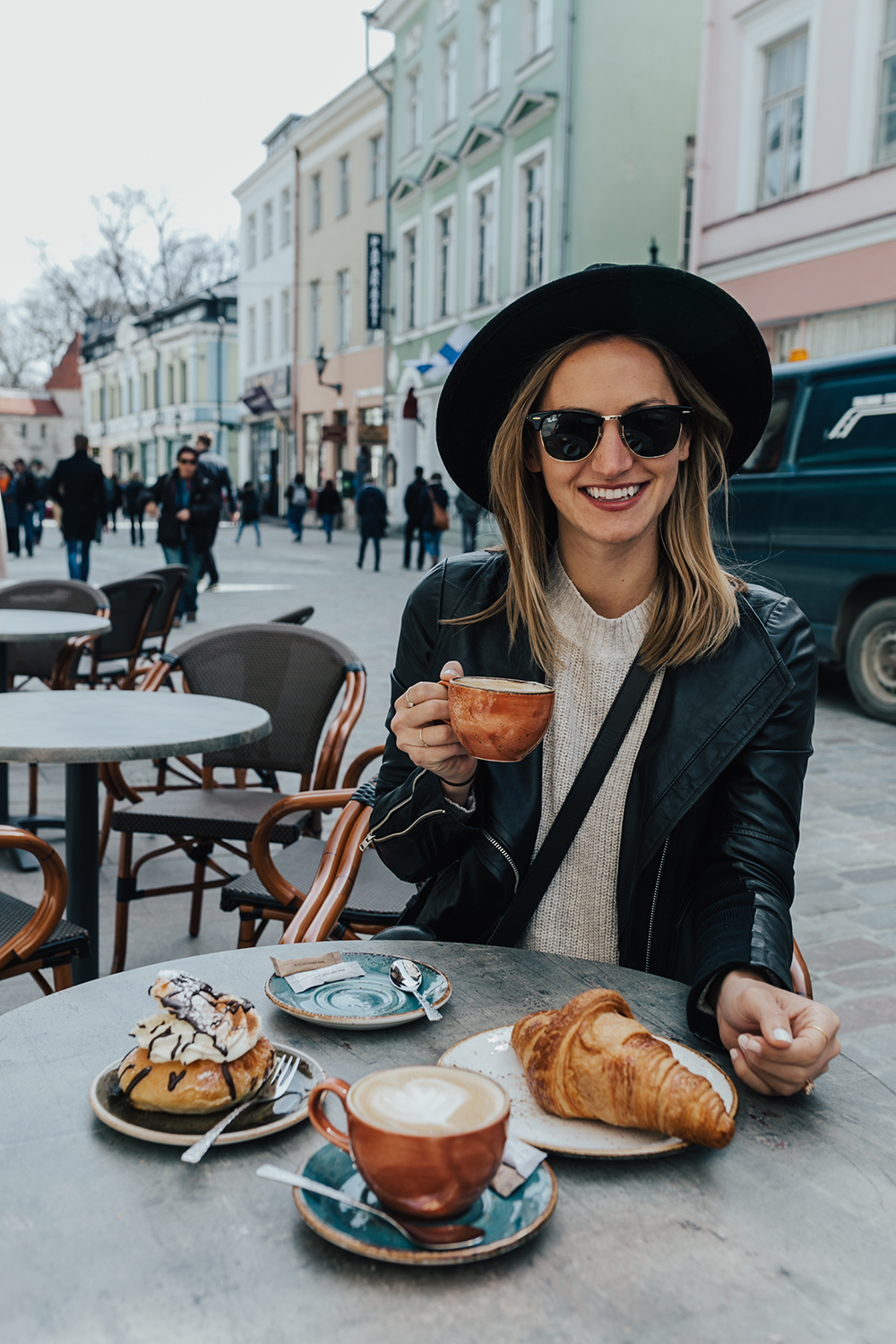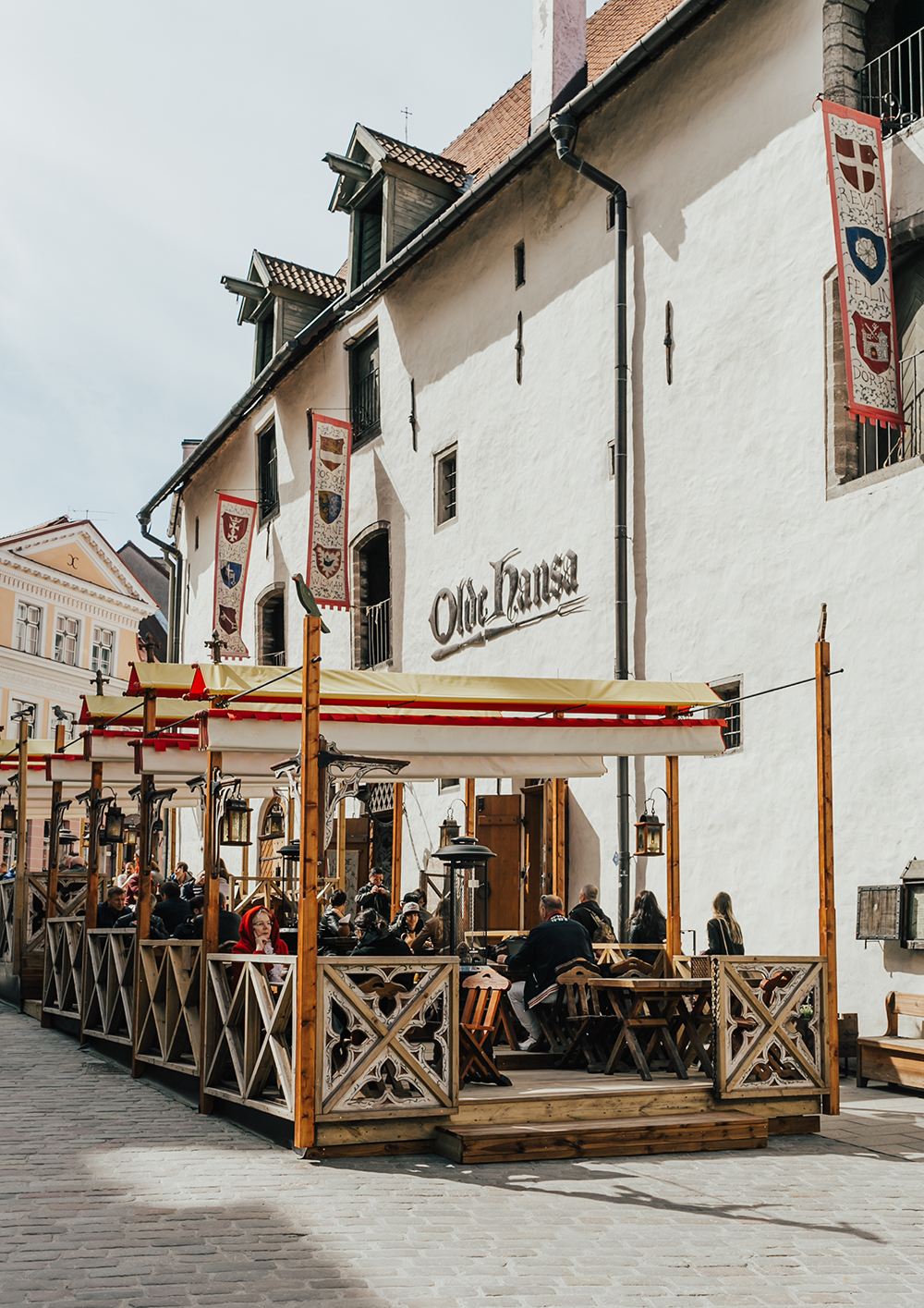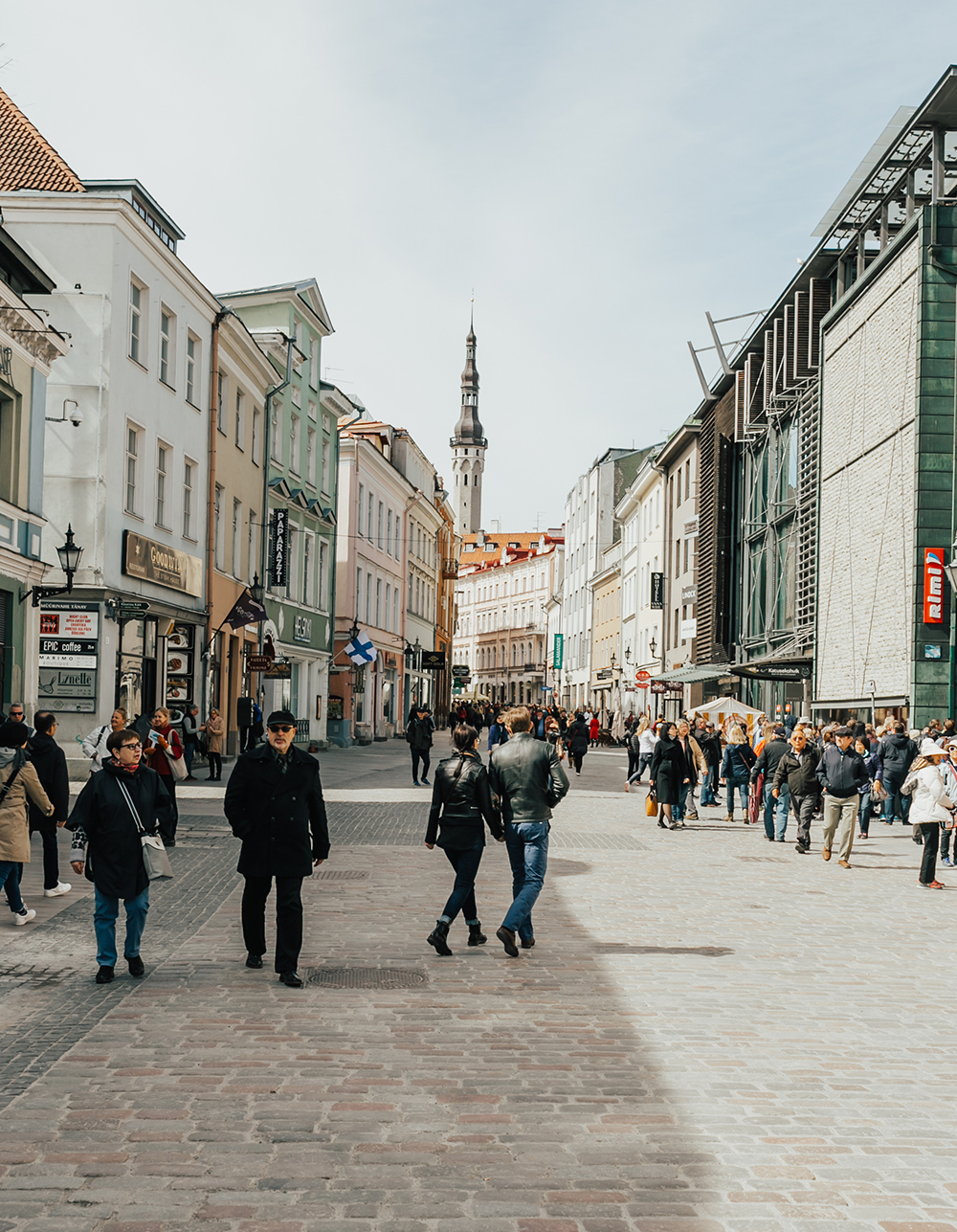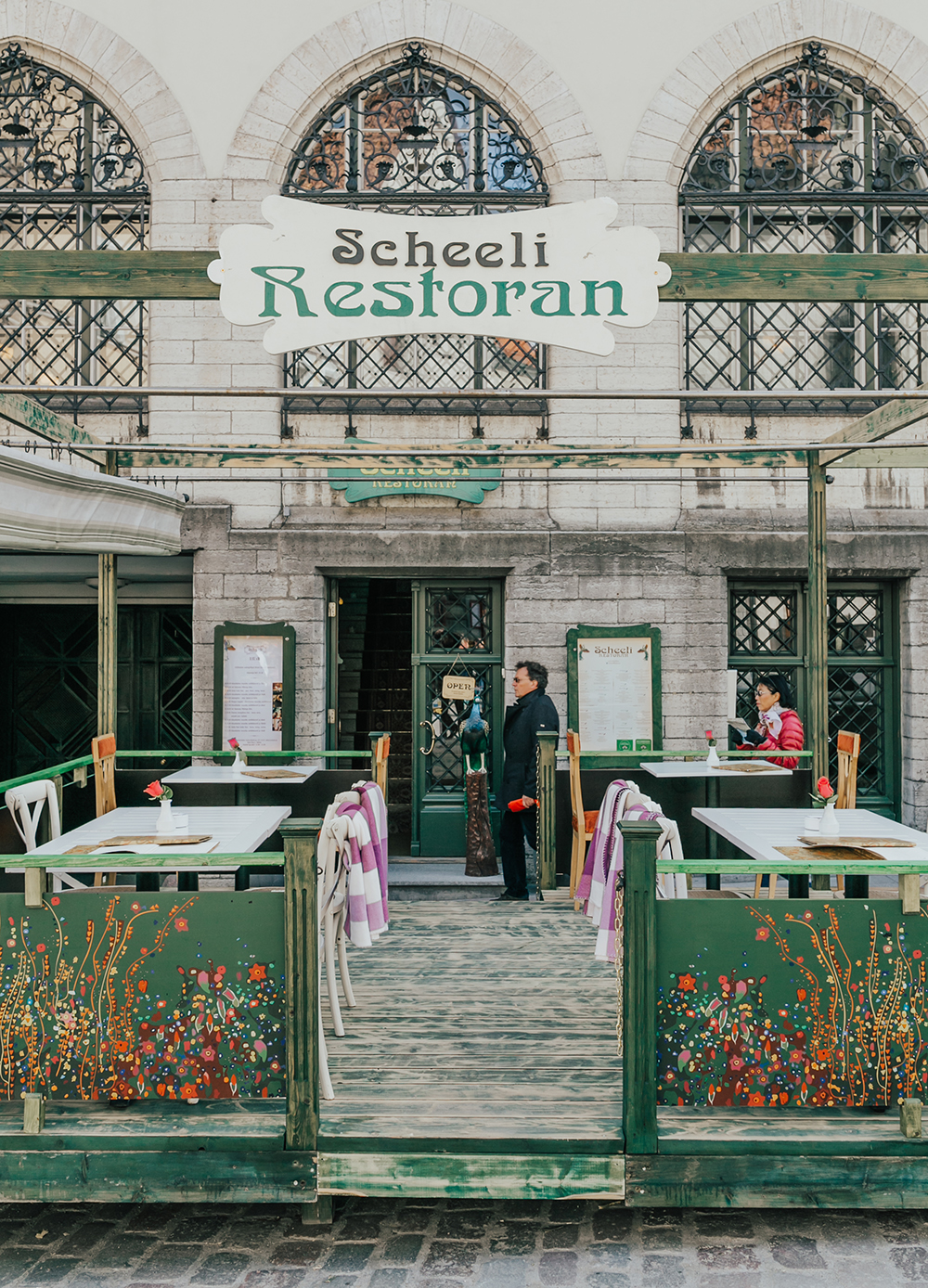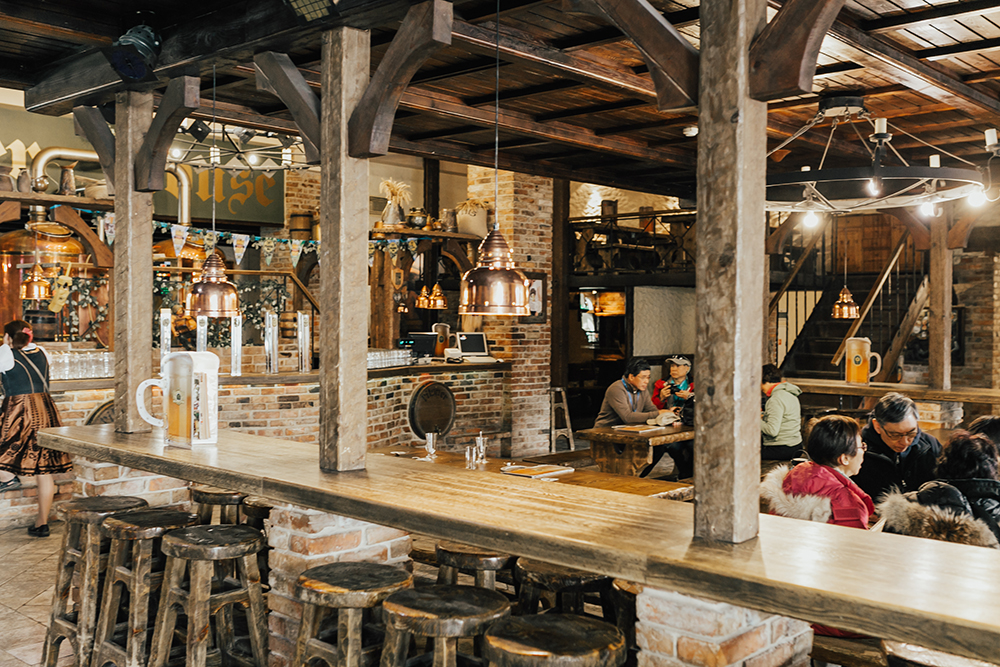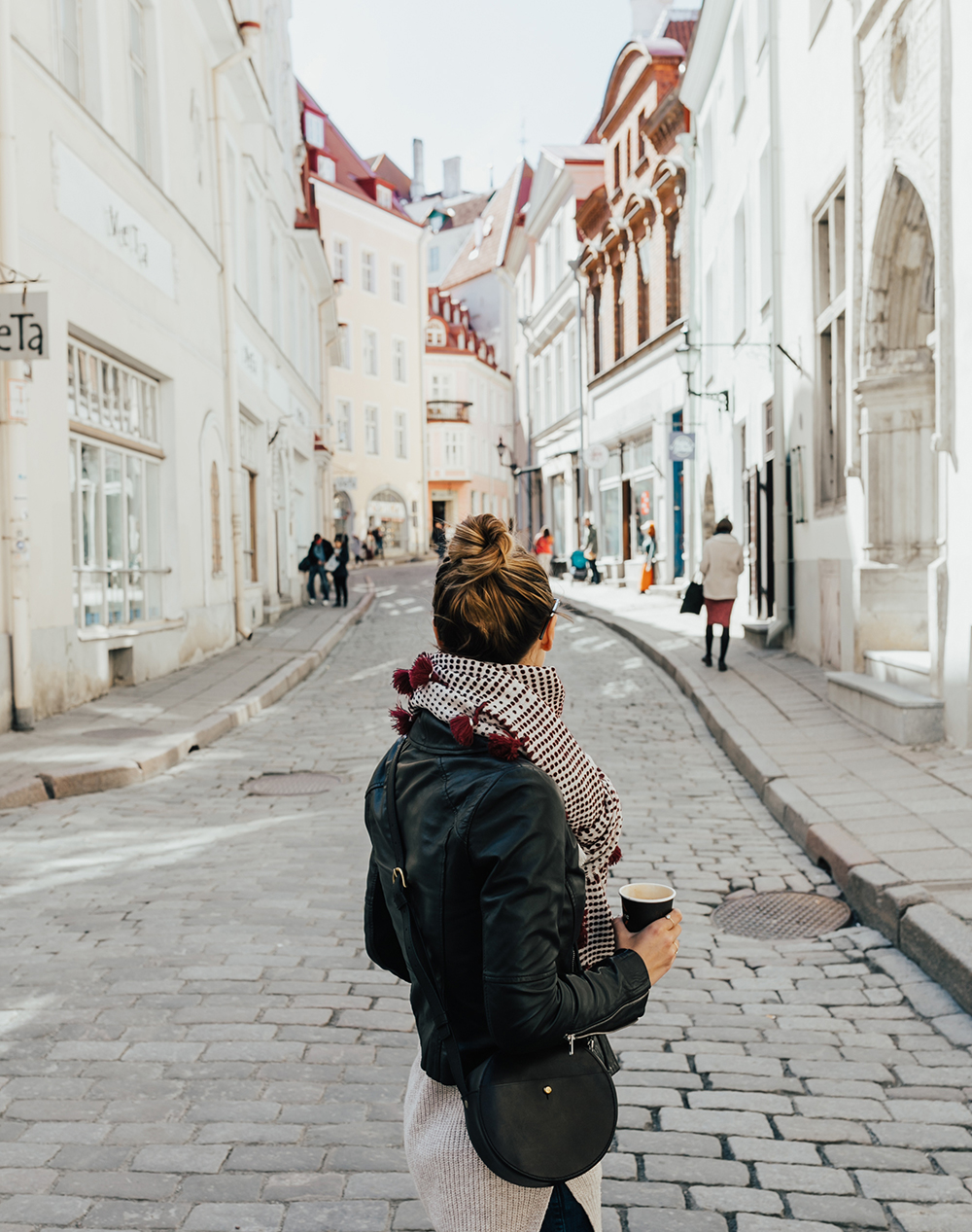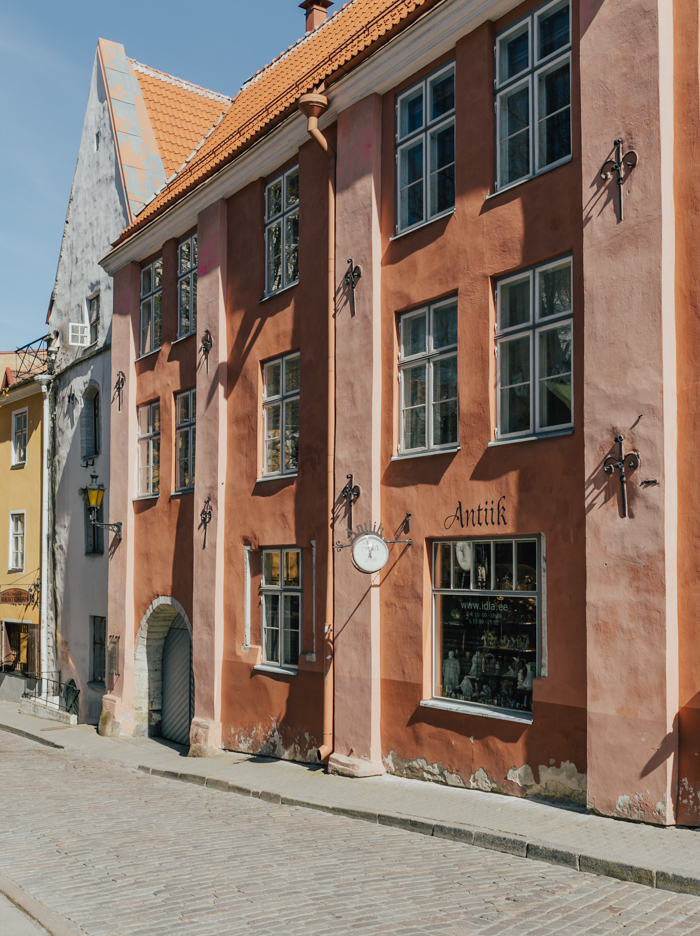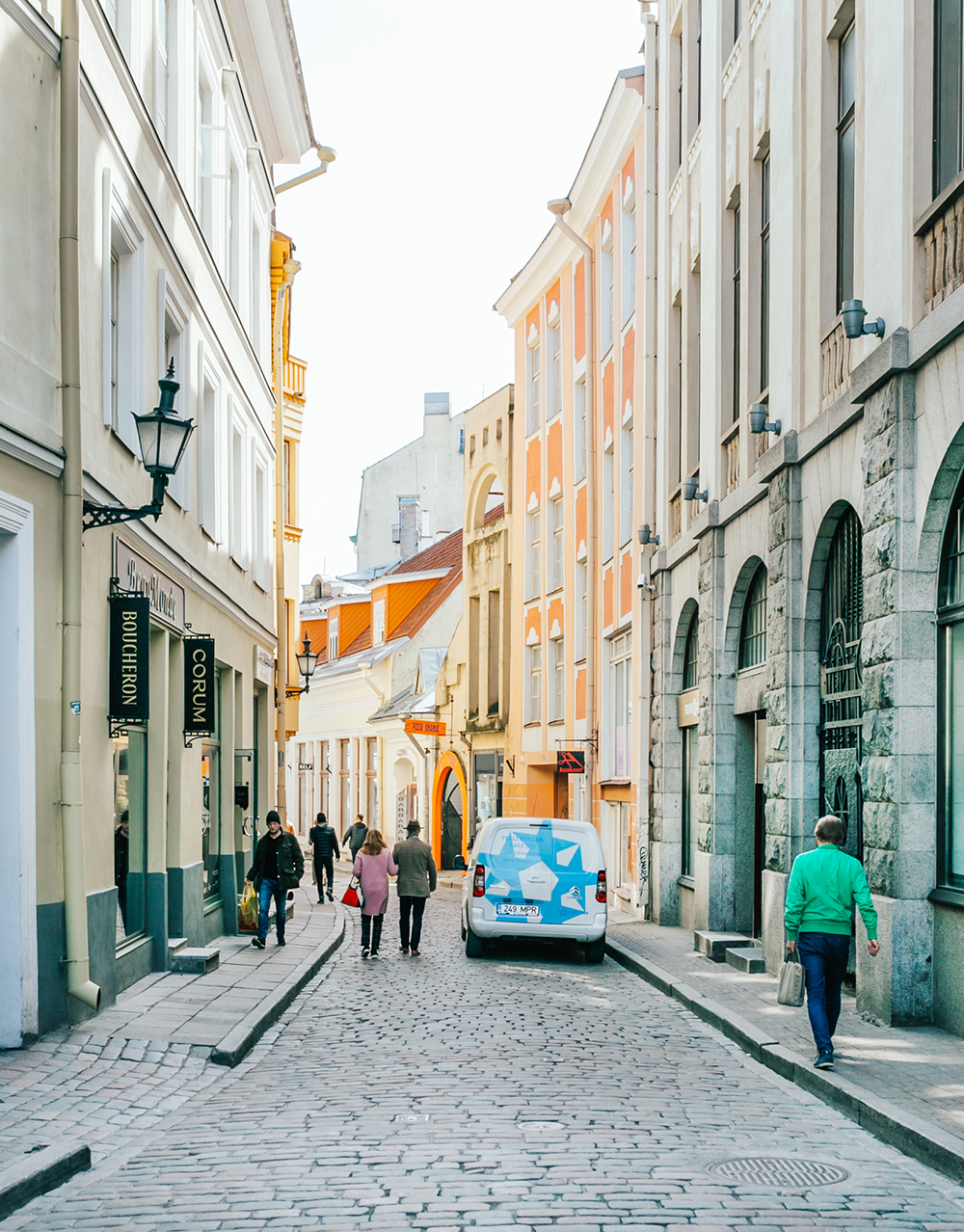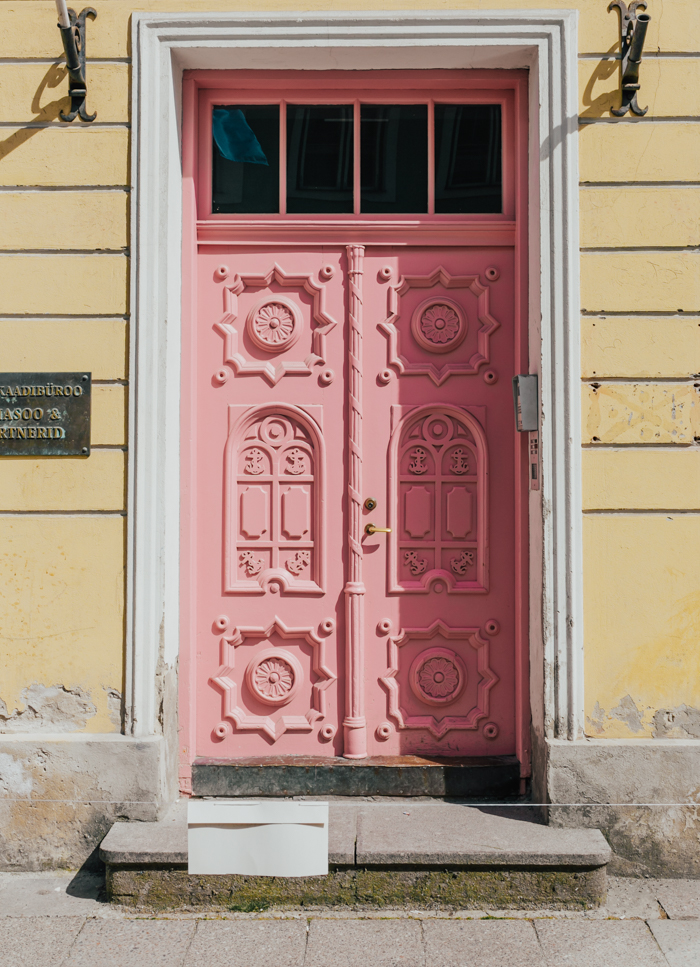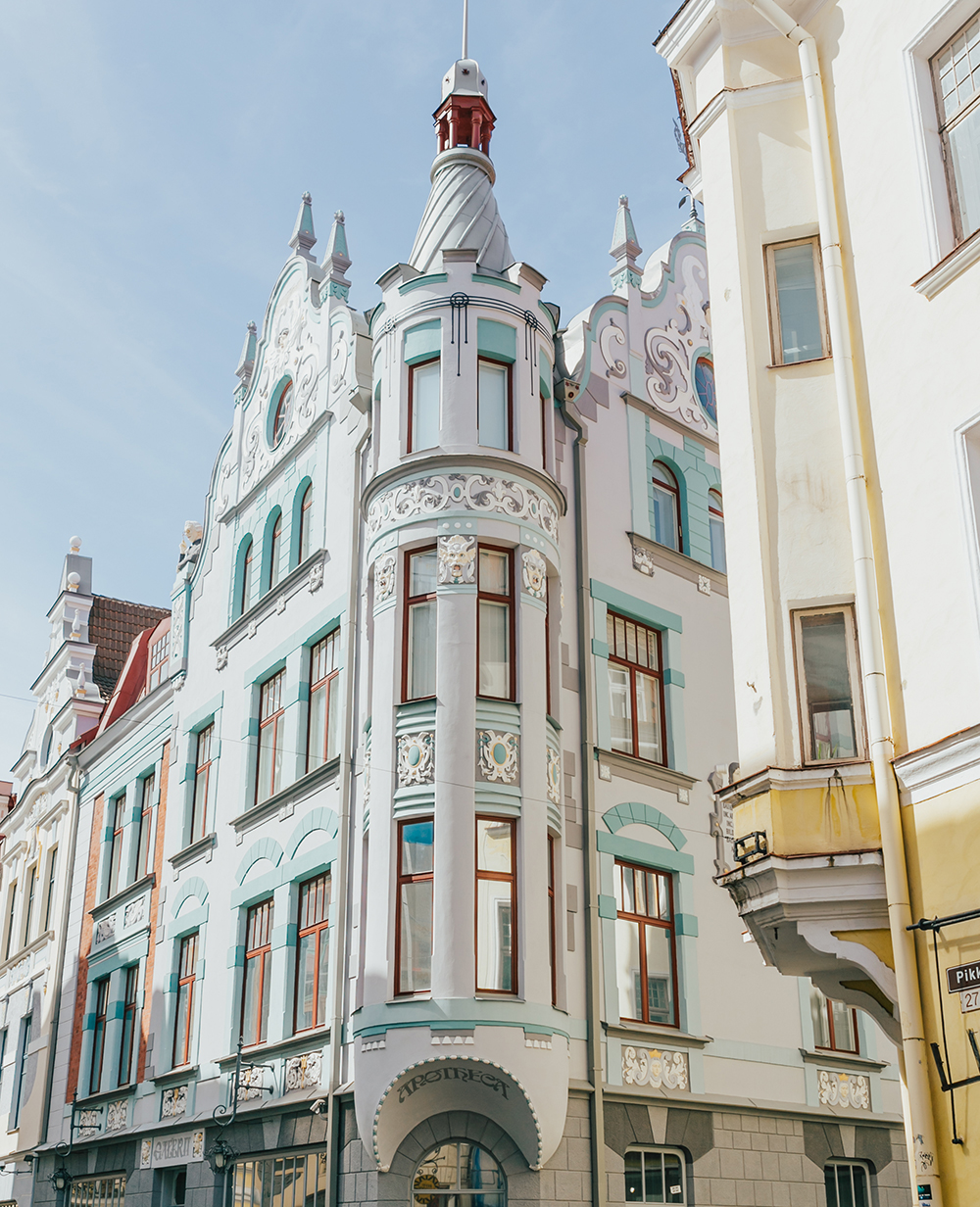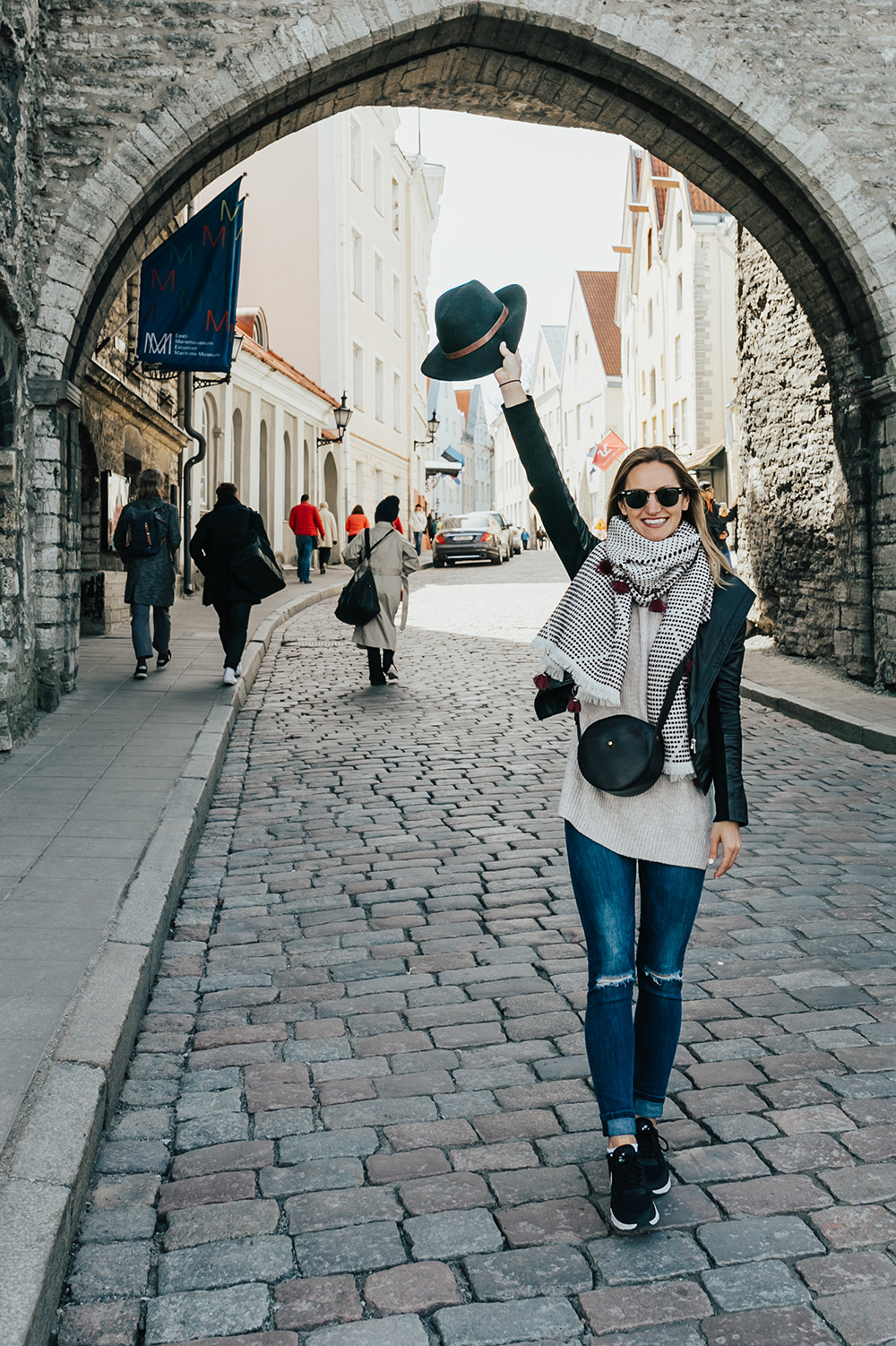 Did you catch my Scandinavian Cruise Itinerary post? I shared an intro into each country throughout the incredible 11-day cruise through the Baltic Sea. I also noted the exact excursions we went on at each stop! If you're looking to sign up for the same Princess Cruise (seriously, can't recommend this trip enough – it was one for the books!), be sure to check out that post for full details. 🙂
Given that there's a port in Tallinn, we chose to forgo an excursion for the day and instead simply stroll off the ship and make the 10 minute walk into the city! It was pretty darn cold that day (we went the first week of June), and a sweater, leather jacket and giant scarf was the perfect amount of layering to keep me cozied up for the day! Not to mention, we grabbed coffee, lunch, beer, and more coffee to keep us warm, ha! As I mentioned in my previous post, Blake and I aren't big planners when it comes to vacationing – we prefer lots of leisurely walking where we stumble upon restaurants, coffee houses, beer gardens (so many good ones here!) where we can get a sense of the culture and atmosphere of a city. It definitely worked in our favor this day because we had the pleasure of soaking up the gorgeous, historical and colorful buildings as we explored the town. (Ps. Of course there are plenty of times where we'll plan out our agenda in advance! For the most part though, we like to take it easy when we travel…).
Given that it was a quick day-trip to Tallinn (I wish we had more time here, it truly was a special place with so much charm!), we had time to hit up a few must-see/eat/drink spots I'd recommend to those visiting!
WHAT TO DO:
1. Old Town Tallinn: This city is rich with SO much history and this particular part of Tallinn has buildings dating back to the 1300s. (If you scroll up to the very first photo in this post you'll see this part of town). View the beautiful medieval architecture, stroll along cobblestone streets and grab food on a restaurant patio in the main square.
2. Upper Old Town: Visit the Alexander Nevsky Cathedral and soak in gorgeous panoramic views of the the city from Upper Old Town. Upper Old Town is within walking distance, but if you're worried about seeing everything in a day, taxis are quite cheap and an easy option!
3. Rukus Coffeehouse – those baked goods and cappuccinos above were SO GOOD and the place overall was simply darling and very pleasant. The gals behind the counter were also lovely and recommended the croissants to us. Glad they did – it was all delicious!
4. BeerGarden Pub – Not a typo, that's what it's called, ha! We stopped into this relaxed spot for a local beer (they had dozens of beers on tap) and lunch (they serve a lot of bar food, but good for a quick bite!). It's located about a block outside of Old Town in Tallinn…we somehow wandered away a bit and stumbled upon this pub. Nice place to warm up and chat over a drink! Had it been warmer, the patio would have been a wonderful option (it was super cute with flowers everywhere).
As always, Princess offers awesome excursions if you'd prefer to partake with a group! You can see the full list of options here – there are some fun beer or wine tastings, walking and driving tours, and more sight-seeing options, too.
Blake and I really enjoyed our time in Tallinn! Such a charming city with friendly people and wonderful food, shopping and architecture – I highly recommend a visit! For more info on our Scandinavian adventure with Princess Cruises, check out my wrap-up post (…also sharing what to wear!) here. XO
A big thank you to Princess Cruises for sponsoring this post! All opinions are my own.