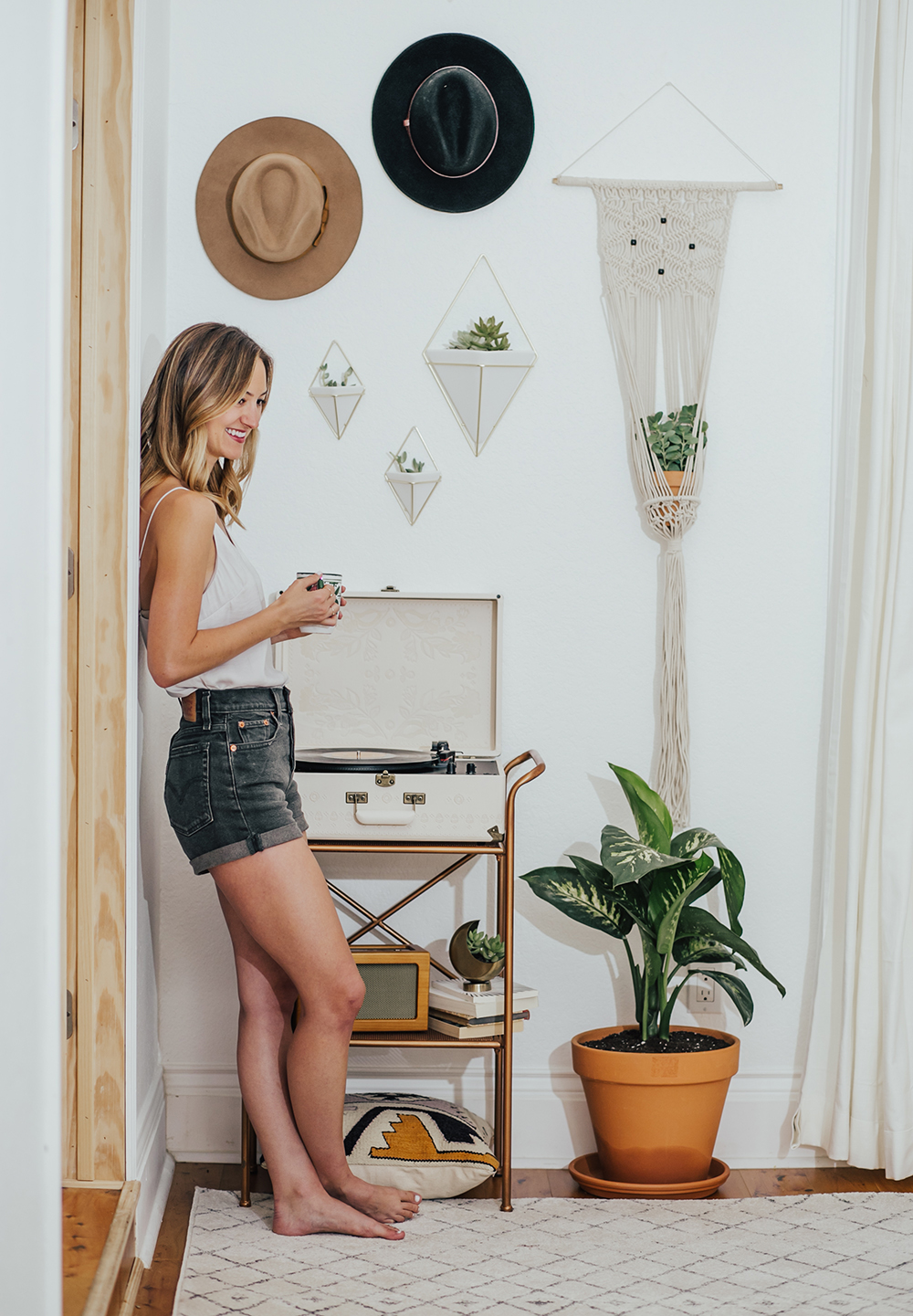 Hello and welcome on into one of my favorite corners of our new house – the record player nook! Grab your coffee, put on your favorite tunes (I had Bob Marley on for this one) and enjoy a glimpse at our sweet little bohemian sanctuary.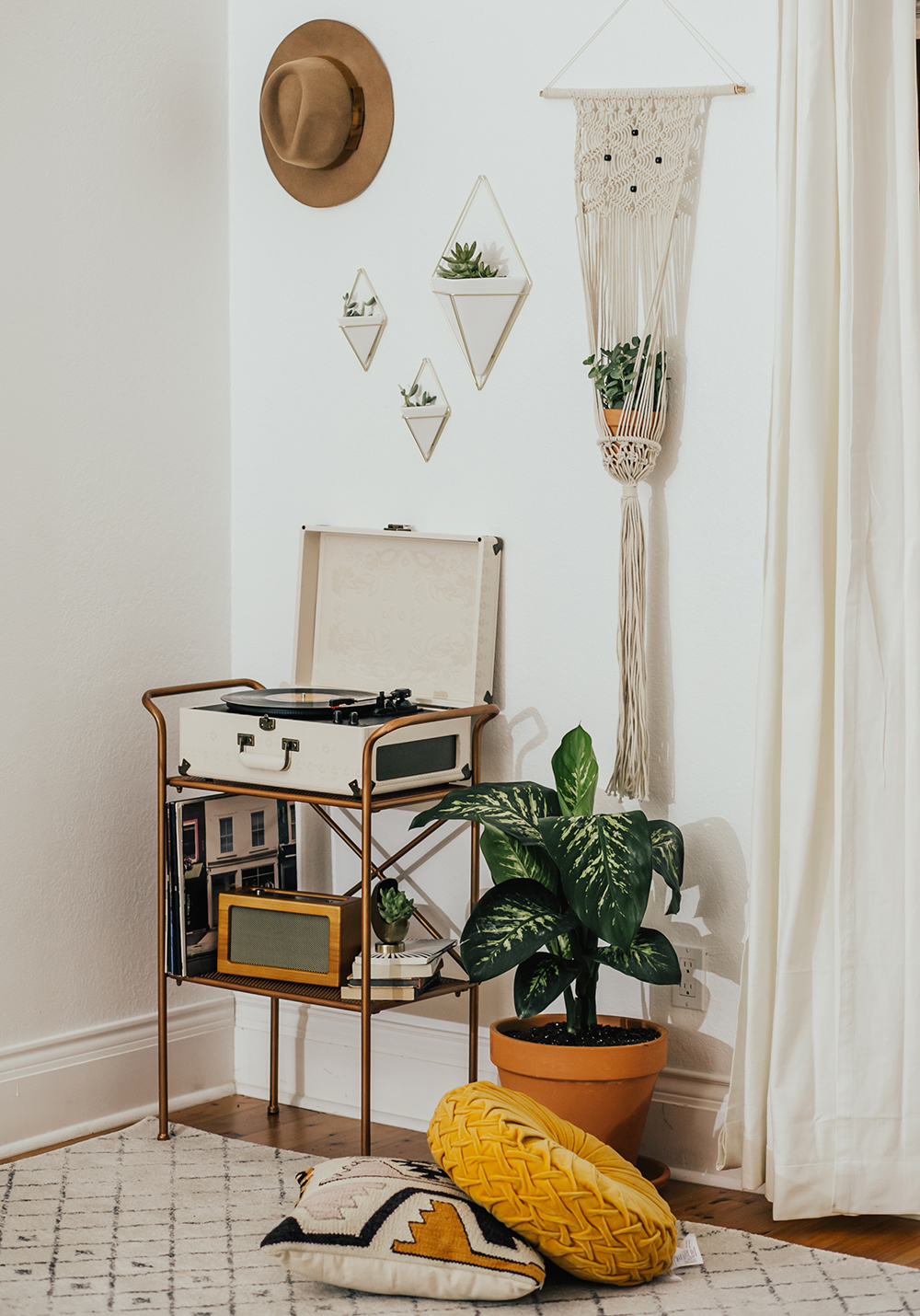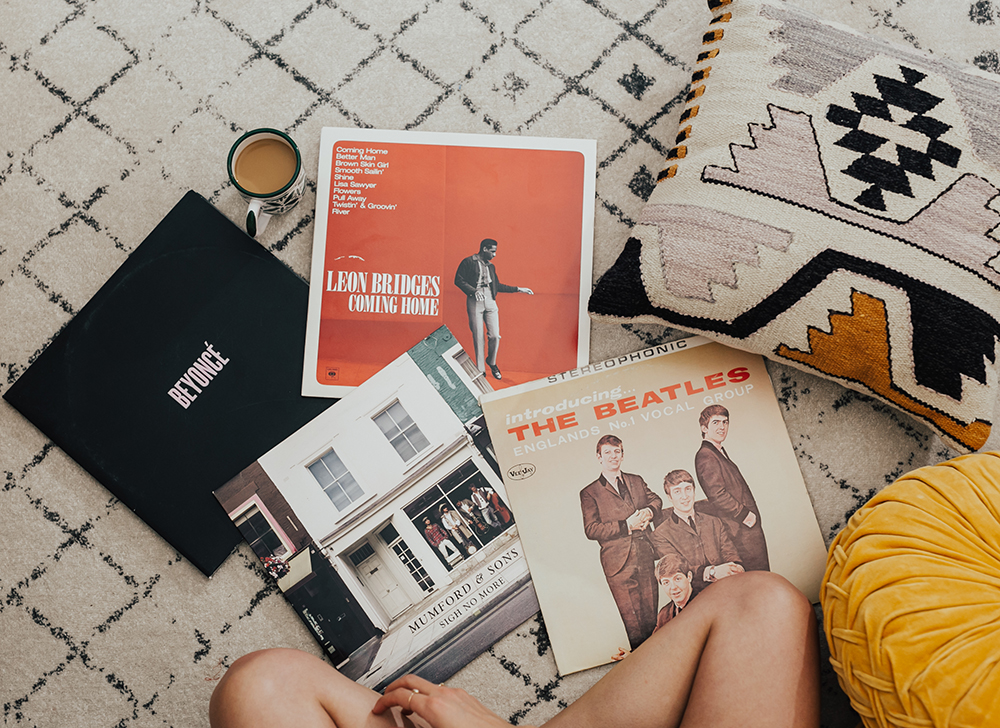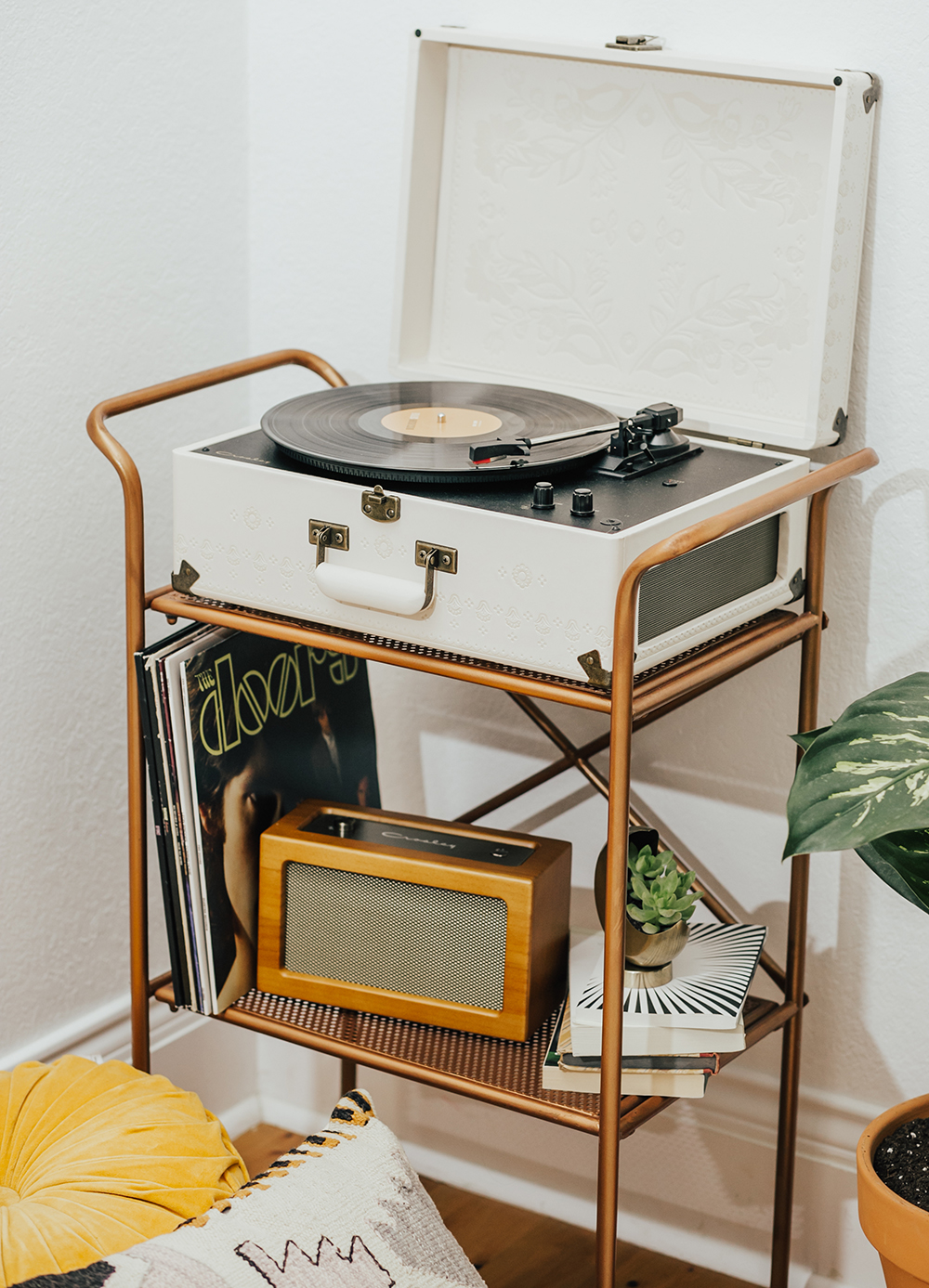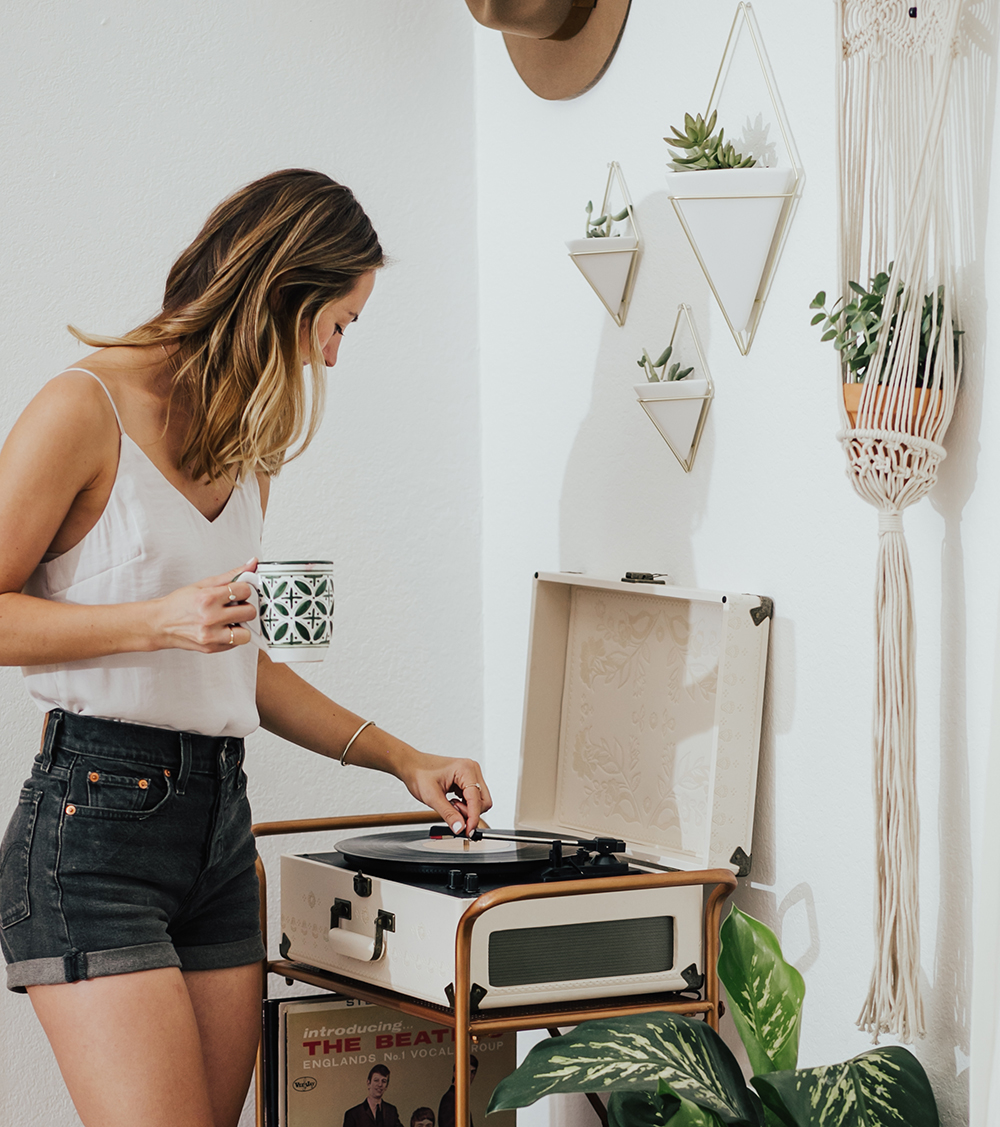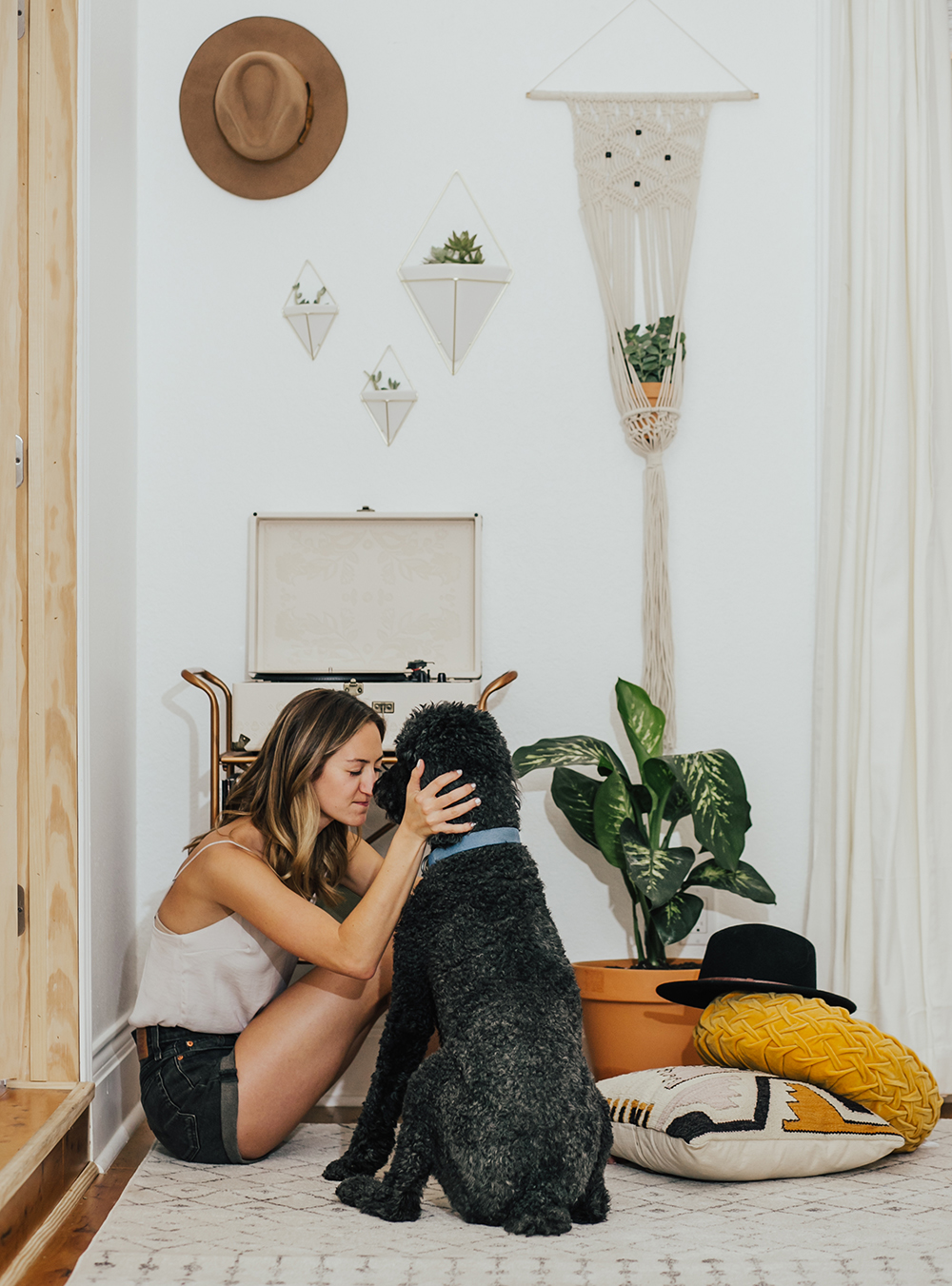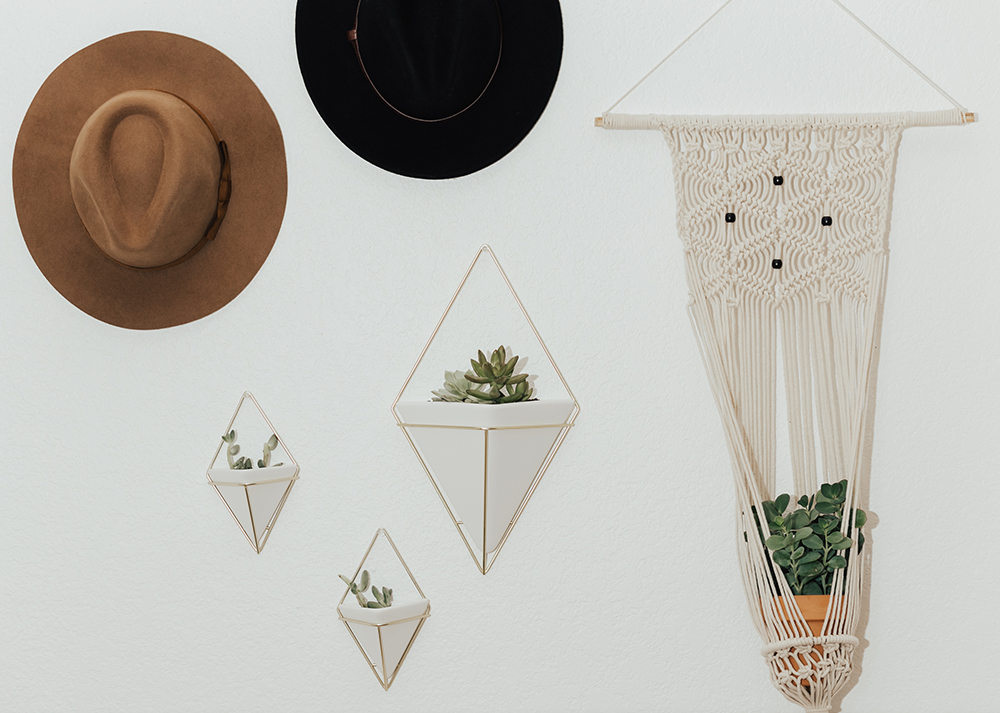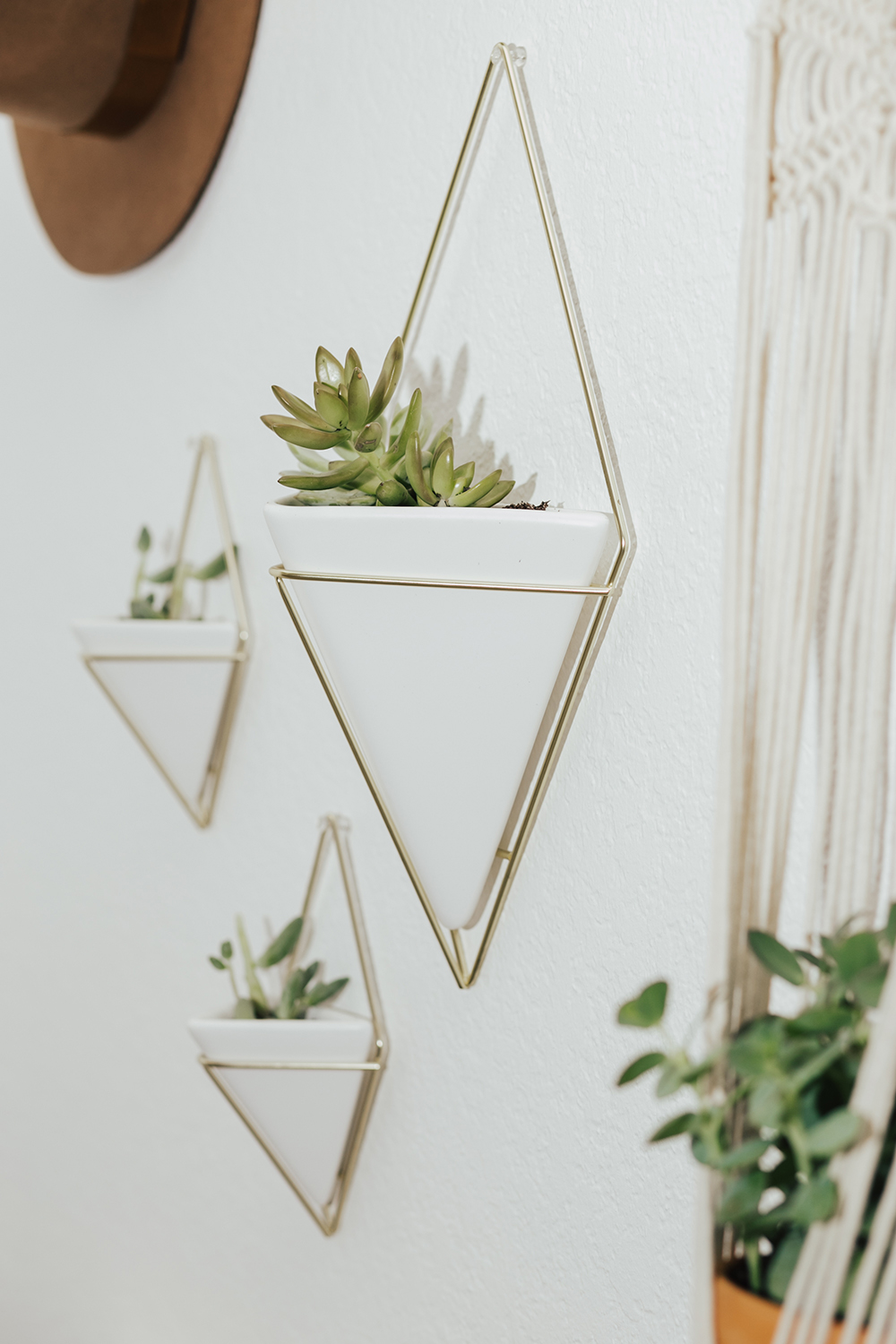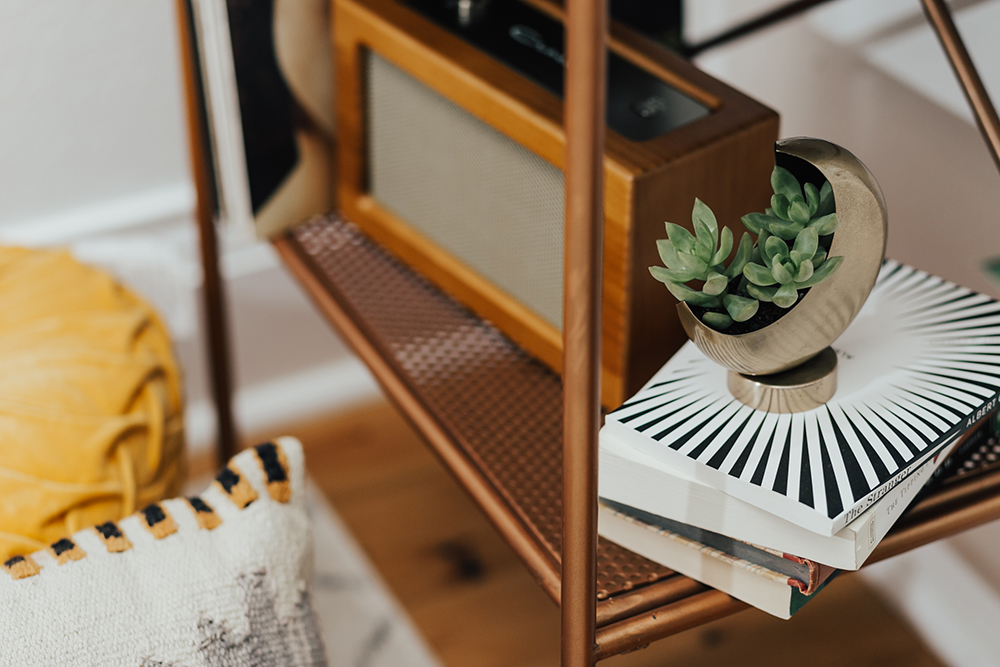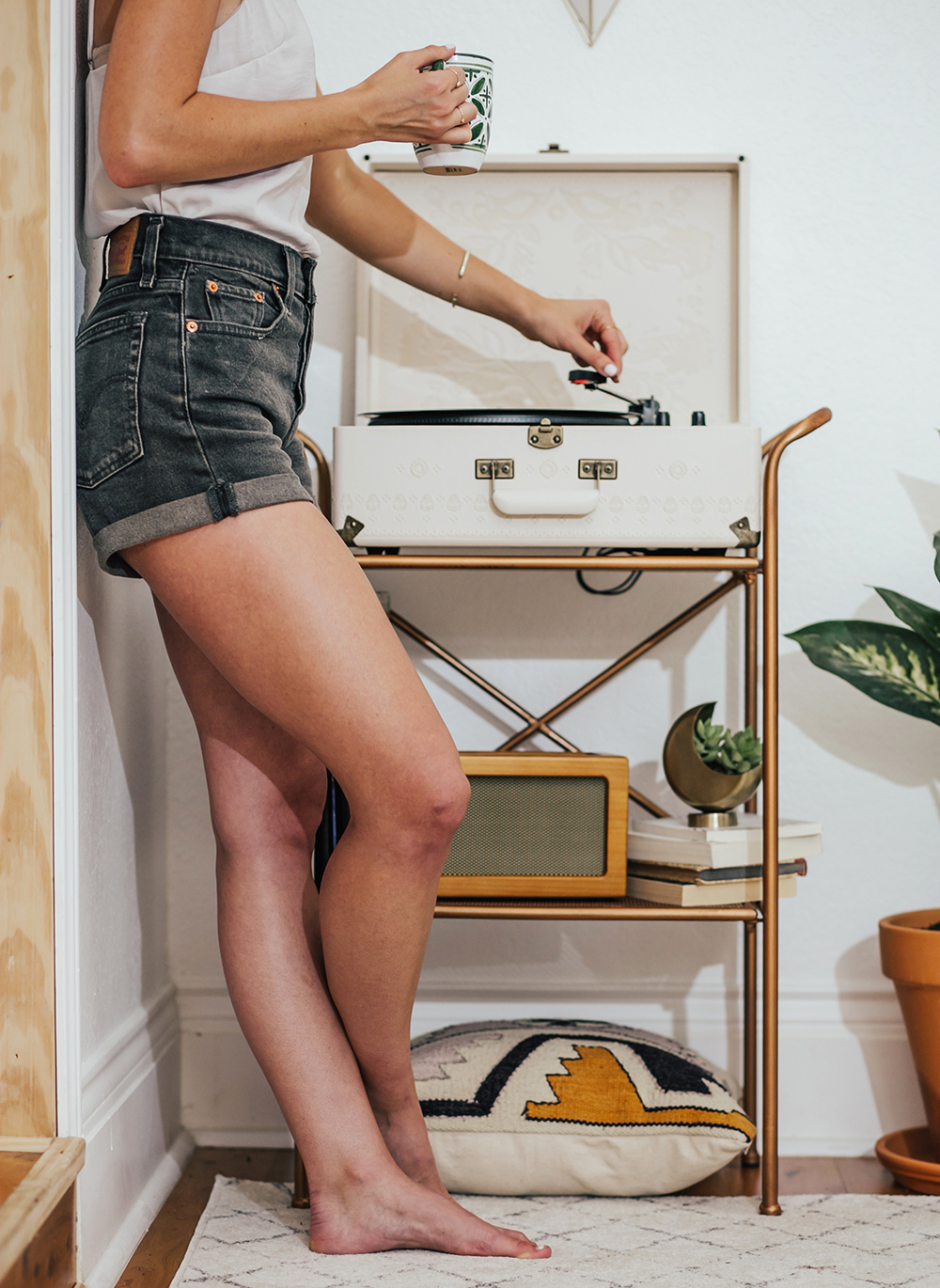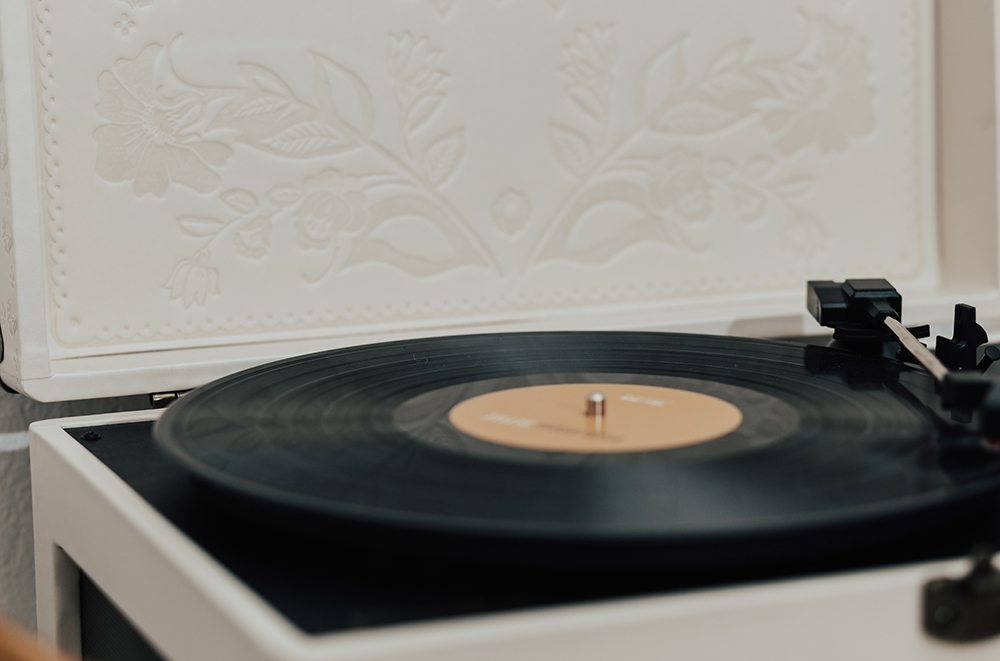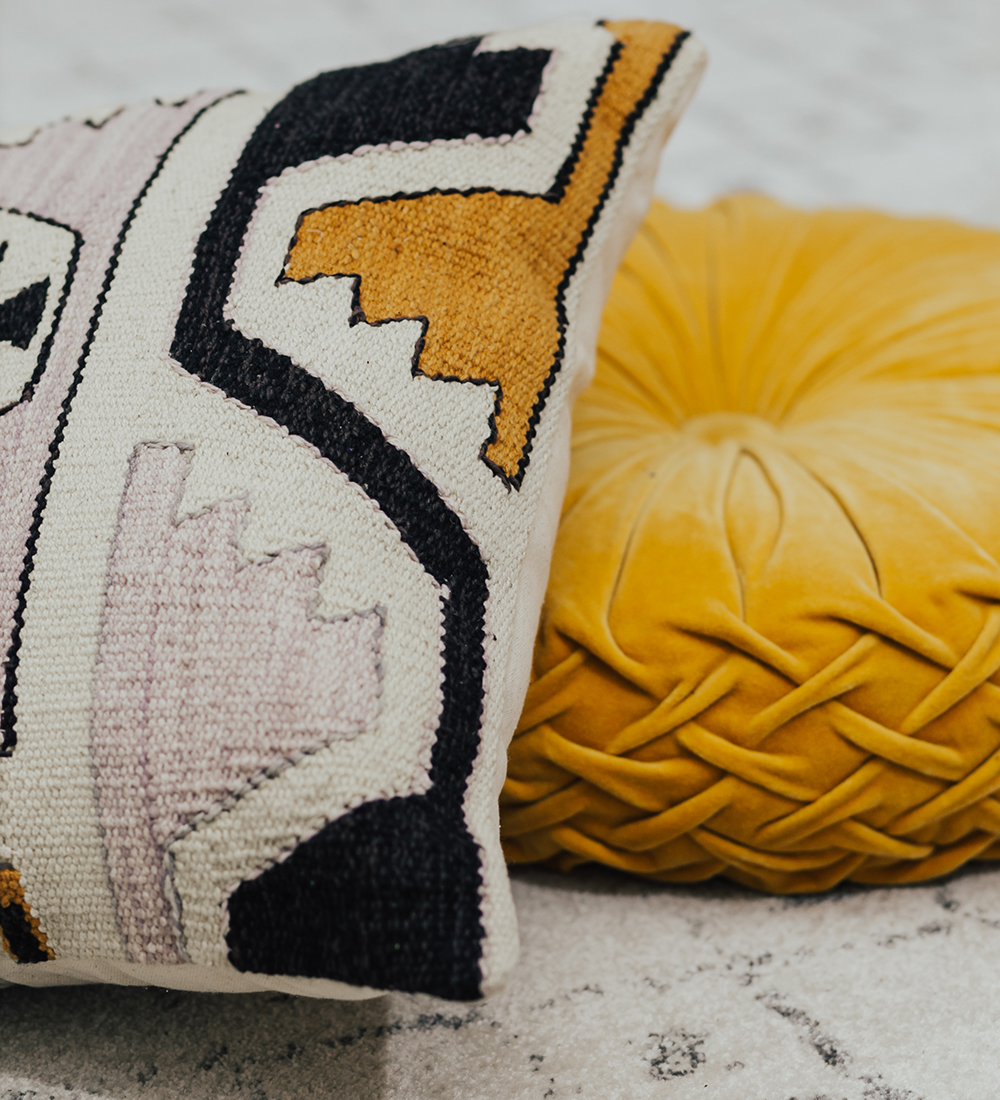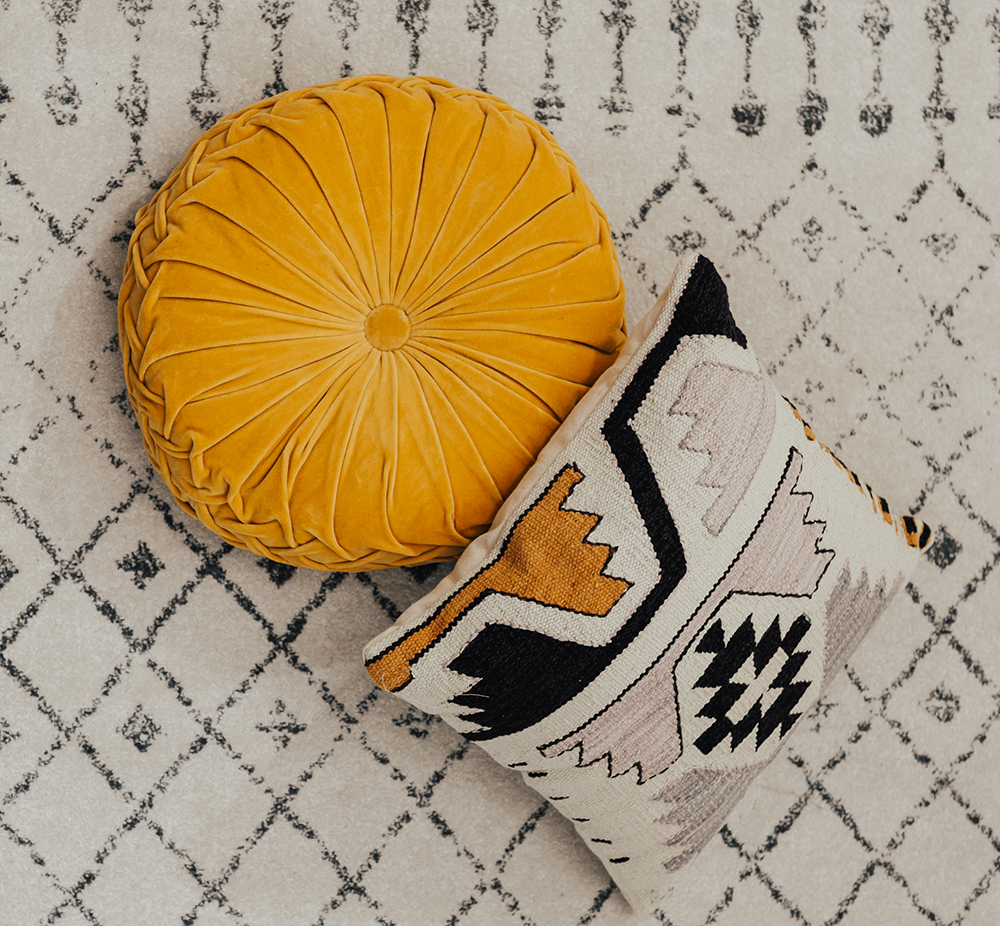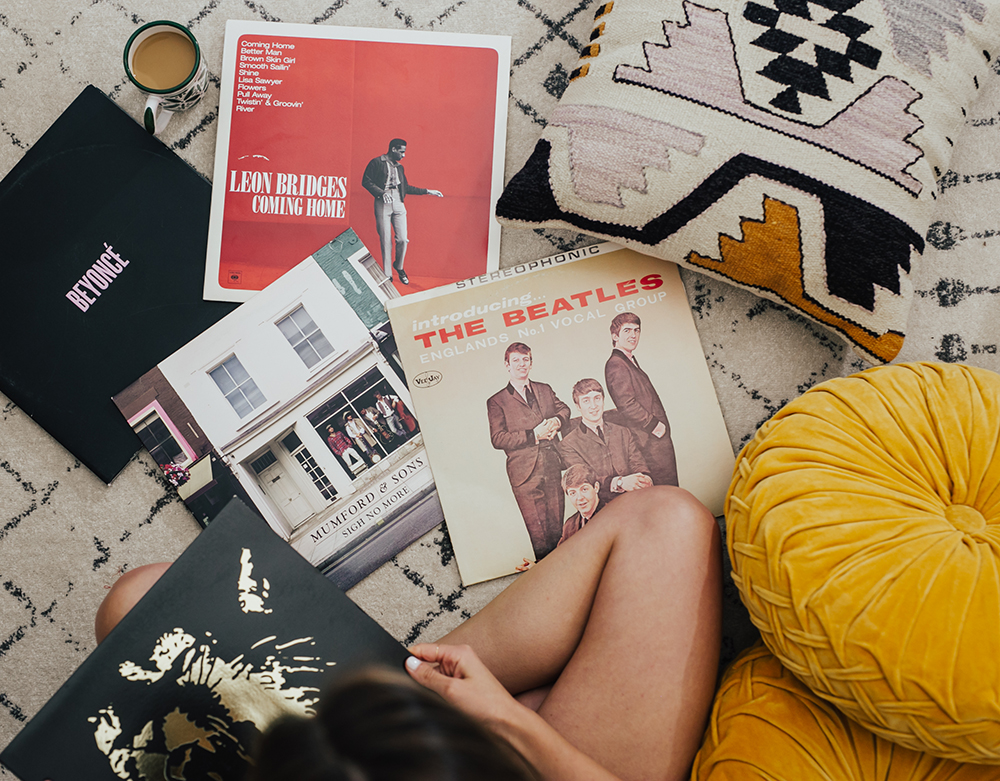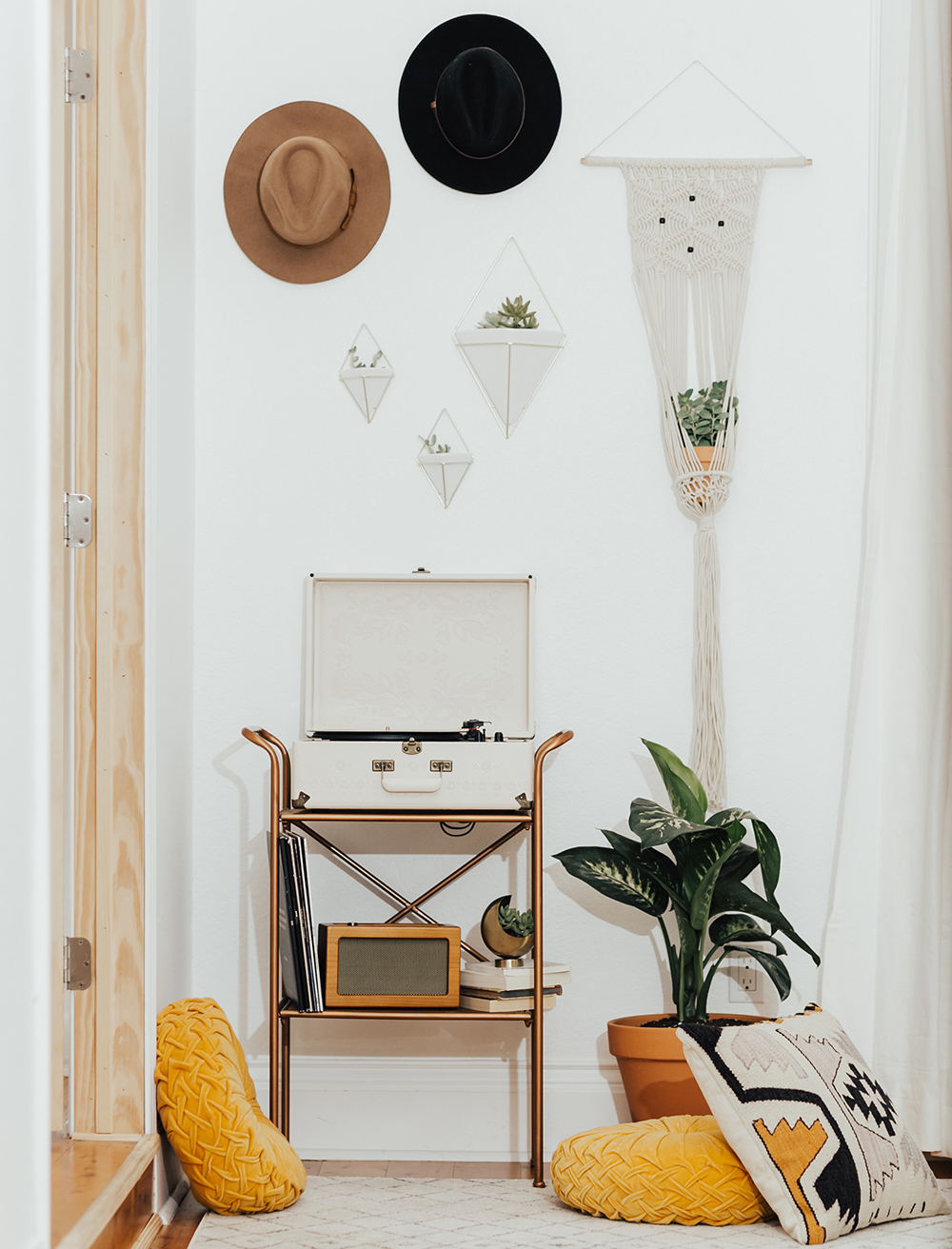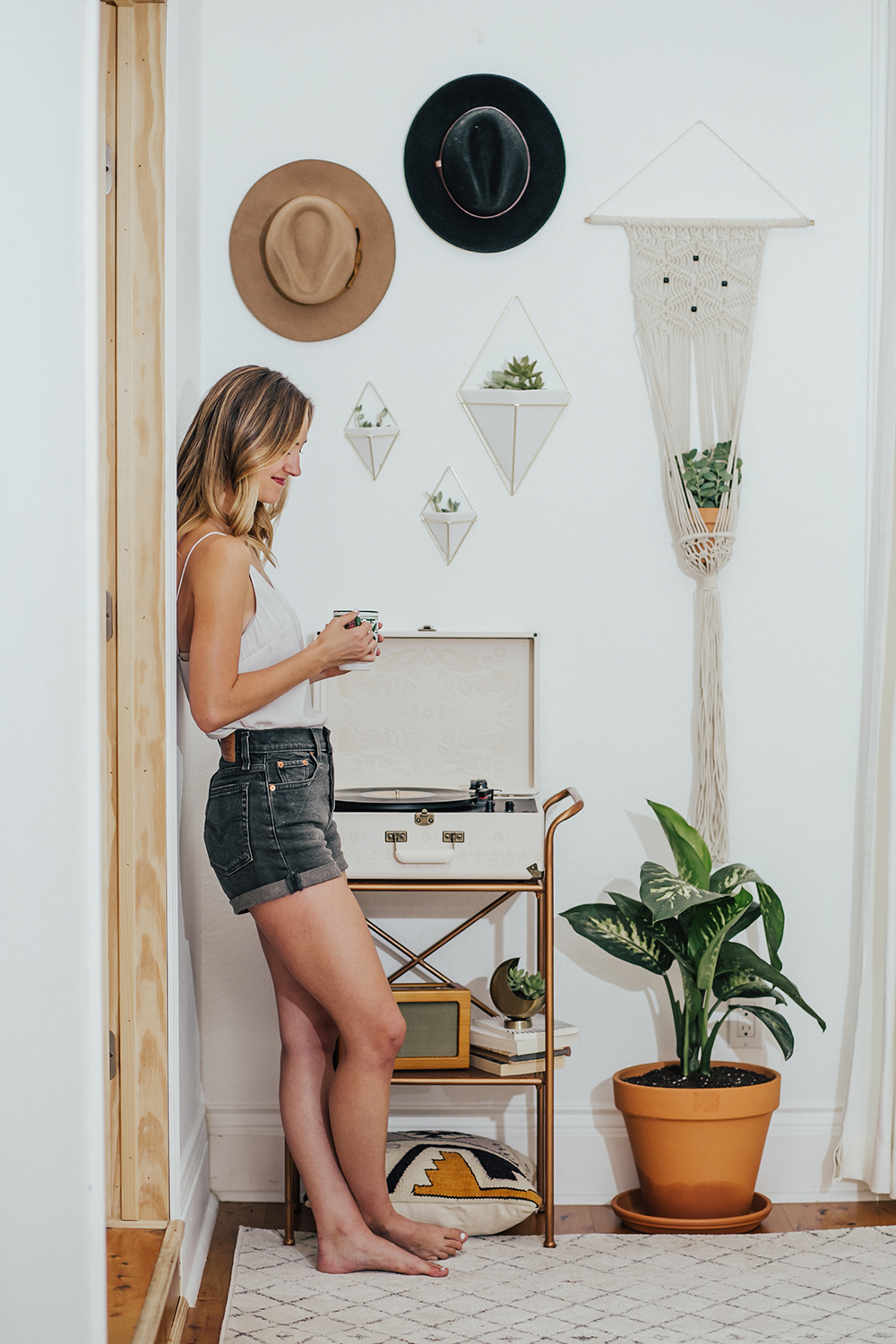 There's just something special about a record player. It makes for an excellent conversation starter ("do you have such-and-such record?"), bares wonderful stories (ohh those living room dance sessions during my college days!), and has created quite a space of community when friends come over to our house. (Wine and Leon Bridges just makes sense, doesn't it?). I am all for living rooms, corners and nooks that emit happy vibes and good juju, and there's no denying that a record player provides just that!
When furnishing our home, Blake and I disagreed on the vast majority of decor picks (…seriously, I wish I was kidding haha – nope, being totally honest here!). It's been a struggle to figure out an aesthetic that feels calm and inviting, yet not too feminine or masculine (…remember my home office? I think he's terrified I'm going to add blush pink to every room now, ha!), but the one thing we both completely agreed on was the decor surrounding our record player. A little greenery to liven up the space, hints of mustard (how fabulous are those throw pillows?!), a minimalist yet retro record stand (we are obsessed with this!) and a gorgeous embossed record player…complete with the cutest wooden speaker.
It's also pretty awesome to play the same records that our parents listened to decades ago – we've both got quite a collection of albums passed down to us. I had zero idea that my parents loved show tunes so much…I learned that when my mom gave us Mama Mia, HAIR and A Chorus Line…while Blake's aunt gave us some wonderful classics like Dean Martin and The Beatles. Blake and I are following suit by scooping up current albums so our own kiddos (one day!) will have a bit of what we grew up with. I added Beyonce to our collection (…we all knew Blake wasn't going to pick that one up haha), and he's added The White Stripes, to name a couple.
Remember when I mentioned we spent last weekend plant shopping? We had so much fun picking out our precious succulents – and how cute are those geometric planters? We are definitely digging this low key, cozy look! …Not to mention, I may actually be able to keep these babies alive – feeling good about my green thumb these days…(knock on wood, ha!).
Ps. That sweet poodle pup is named Louie and he's my sister's dog (…and I loooove him dearly!). Blake and I have been watching him for a few days while she's out of town…and I'm secretly hoping Blake has loved having him around as much as I have…and will cave and agree to a puppy…dreamin' big over here, ha! I'll keep you updated on that one.. 😉
Do you have a record player? I can't recommend them enough! Lots of joy from this thing – excited for the memories it'll help create in our new home!
**Photos by Jacob Watson Photography (shoutout to my big bro!)
TOP c.o. / SHORTS (fit TTS) / BLACK HAT / TAN HAT / BRACELET

CROSLEY RECORD PLAYER c.o. / CROSLEY SPEAKER c.o. / RECORD STAND / HALF MOON PLANTER c.o. / SMALL GEOMETRIC PLANTERS c.o. / MACRAME WALL HANGING similar c.o. / MUSTARD THROW PILLOW c.o. / TRIBAL PRINT THROW PILLOW c.o. / RUG