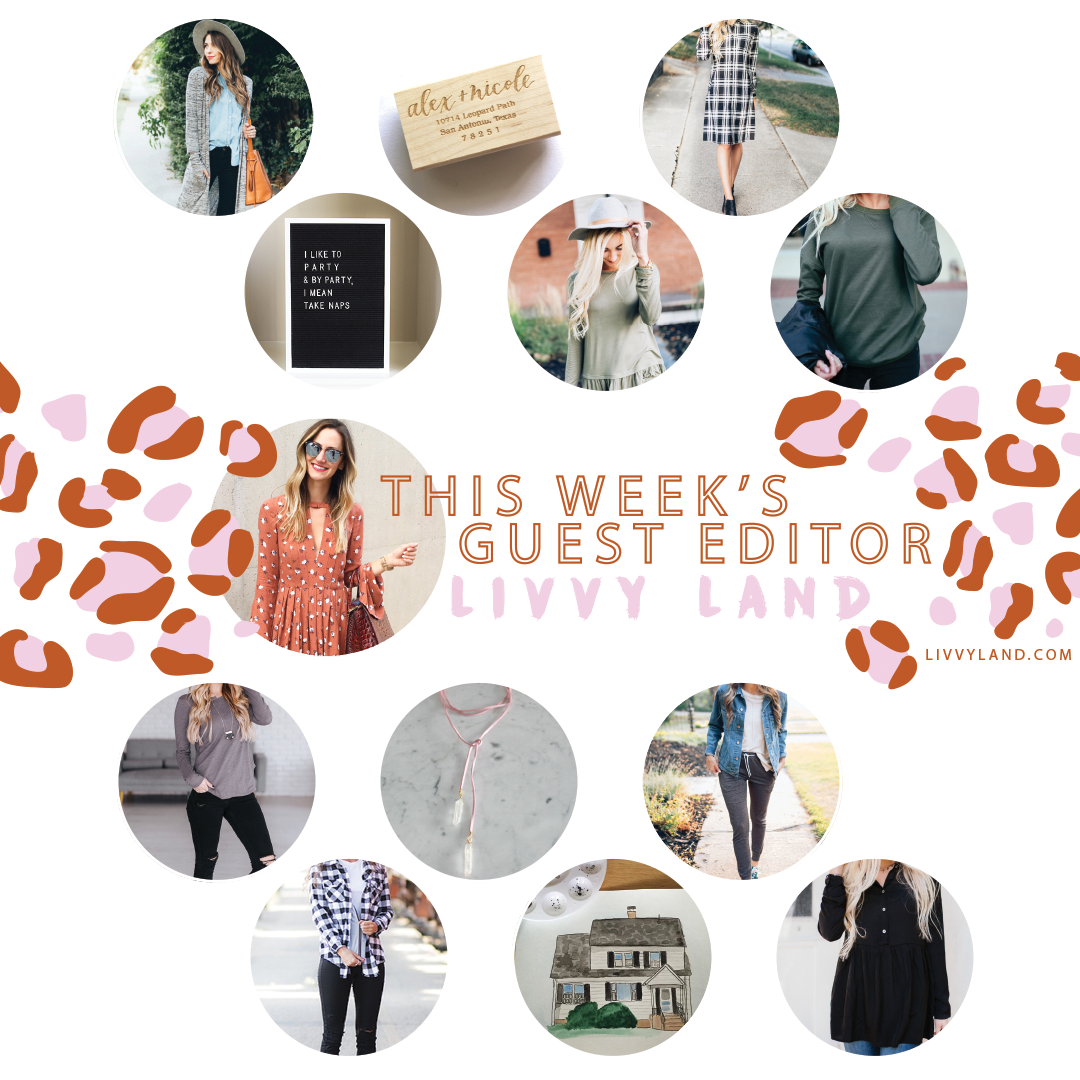 Happy Monday, friends! I'm SO excited to share that I've been chosen as this week's Guest Editor of the Week over at Brickyard Buffalo! I have been a big fan of this site (and the amazing deals they provide each week) for quite some time, so when they reached out to collaborate, I immediately jumped at the opportunity! For one, their clothing is adorable (I'll share more outfits from my BB picks on my Instagram this week) and two, I get to feature some of my absolute FAVORITE small business brands with y'all – oh, and you get major discounts all week long, wahoo! 😉
Just in time for the holidays (hey, we're one day away from November, it's officially holiday shopping season in my book!), I am so thrilled to showcase a few online shops that will either help make your holiday snail mail a lot easier (…and cuter, obvi! 😉 gotta have fun with those family photo cards!) by way personalized address stamps by Exquisite Squid, or the prettiest trendy blush pink choker necklace by CJK Designs, and lastly, a custom watercolor painted home (trust me, these make for THE sweetest gifts to parents, siblings, grandparents!) by Kimberlee Artworks.
So! Without further ado, I'm giving you a closer look at the vendors that I love dearly (and a few favorite clothing picks on major sale) currently featured in my BB picks of the week! Enjoy!!