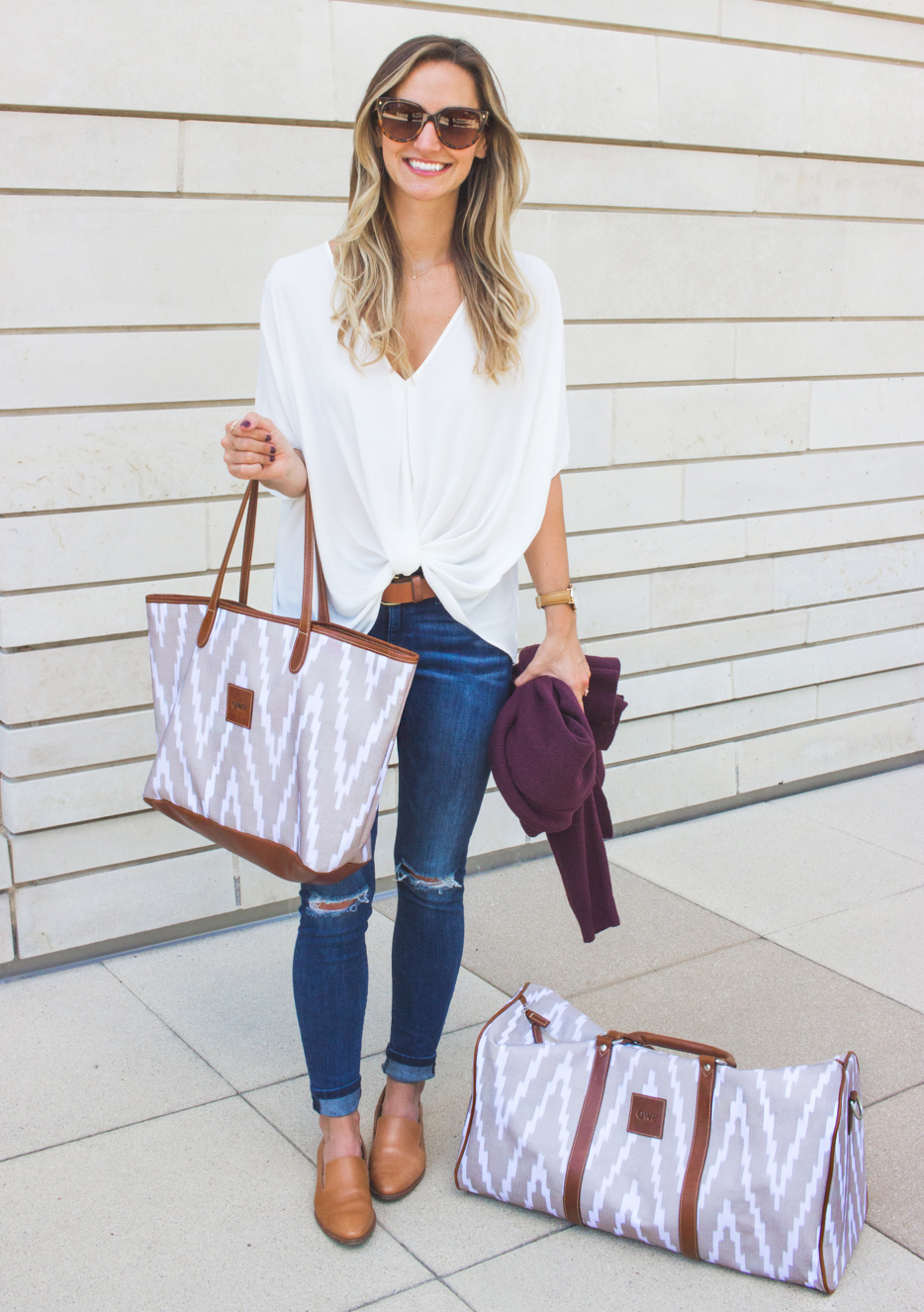 Happy weekend, loves! This past week zooooomed on by! No complaints here because that means I'm a few days closer to a trip to the east coast next week!! In a few days I'm headed to Rhode Island for some galpal time with one of my besties, Veronica (…and yes, we may just have to do a city tour and drive by Taylor Swift's house, ha!), and from there will be hopping on a train to New York City to go visit with another friend – my bridesman Ben! Needless to say, I'm very much looking forward to experiencing actual fall weather (…clearly in Austin we don't necessarily need the layers midday, as you can see me holding my cardigan in hand above..), as well as some quality friend time with a few of my favorite people. 🙂
Which brings me to that adorable tote and cabin bag set above (psst..there's actually a matching laptop case in the tote, too!). I always chat about what I'm wearing to the airport, so today I'm excited to partner with Barrington Gifts (y'all have seen me gush about this brand a lot on my Instagram feed!!) and show a few items that help me get from point A to point B in style! 😉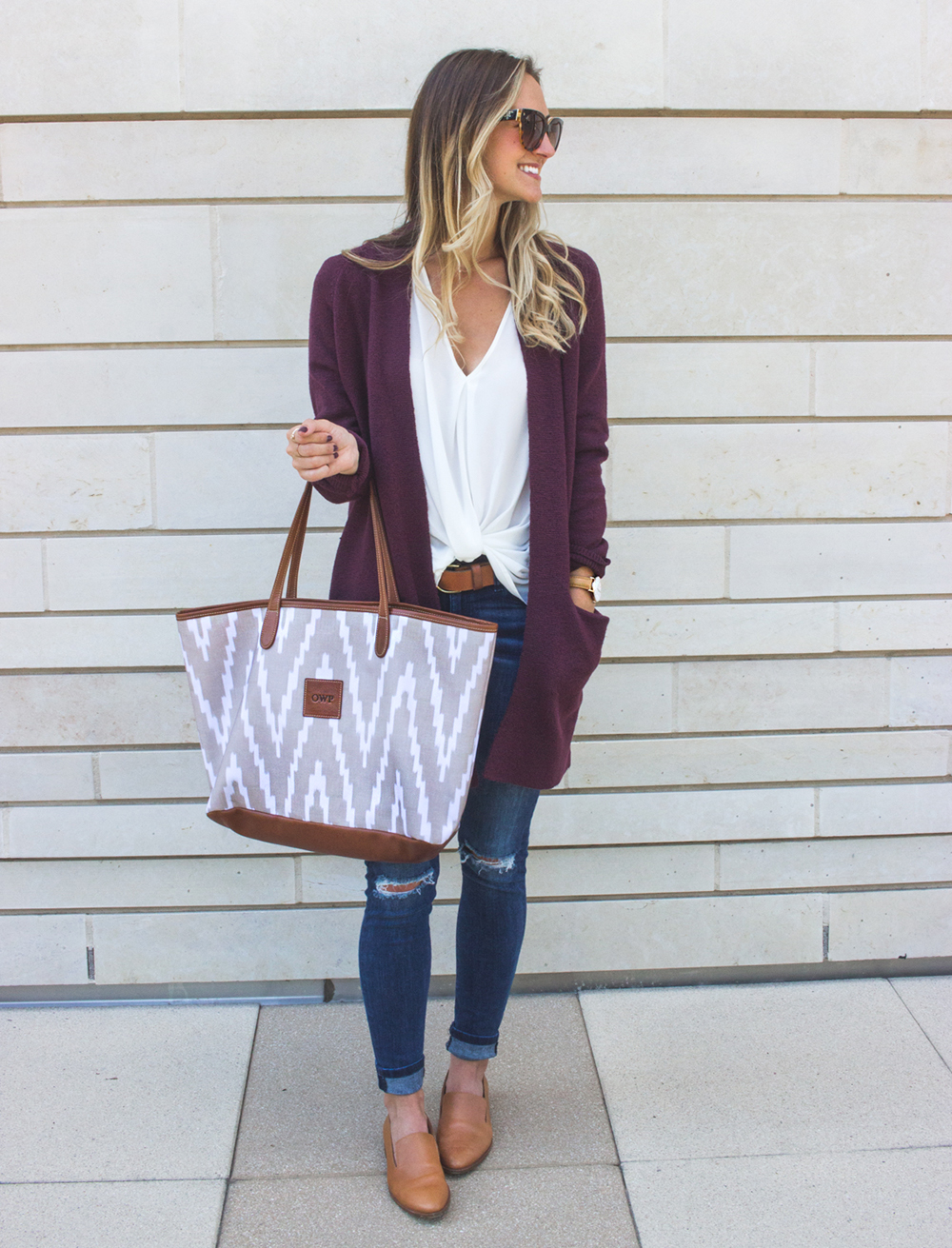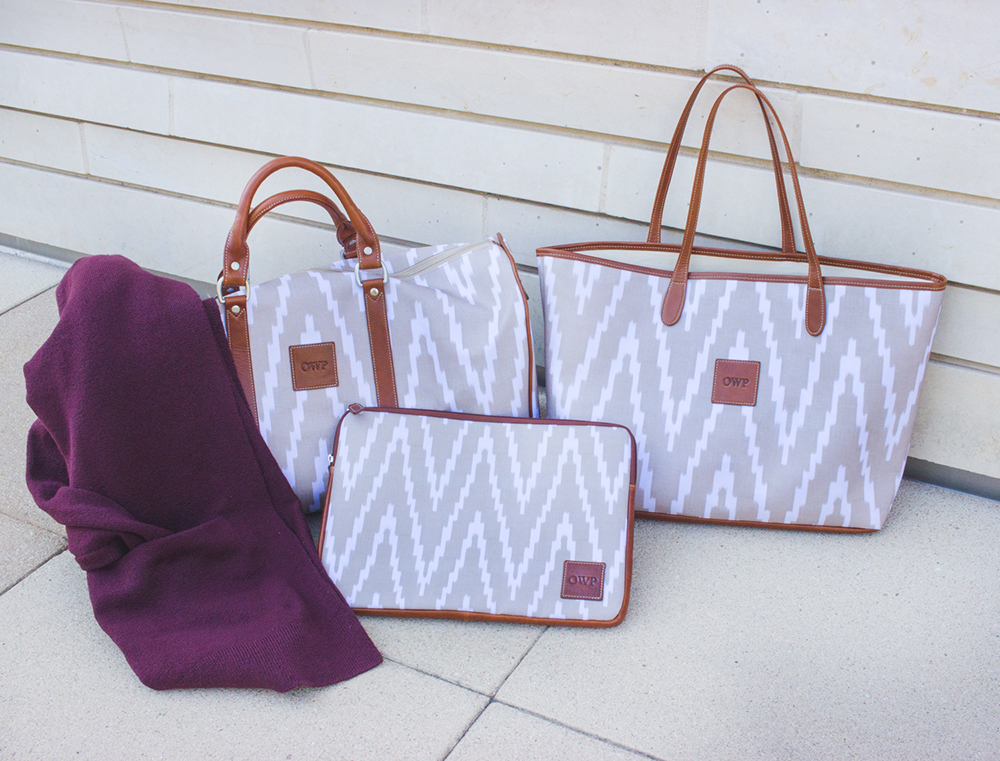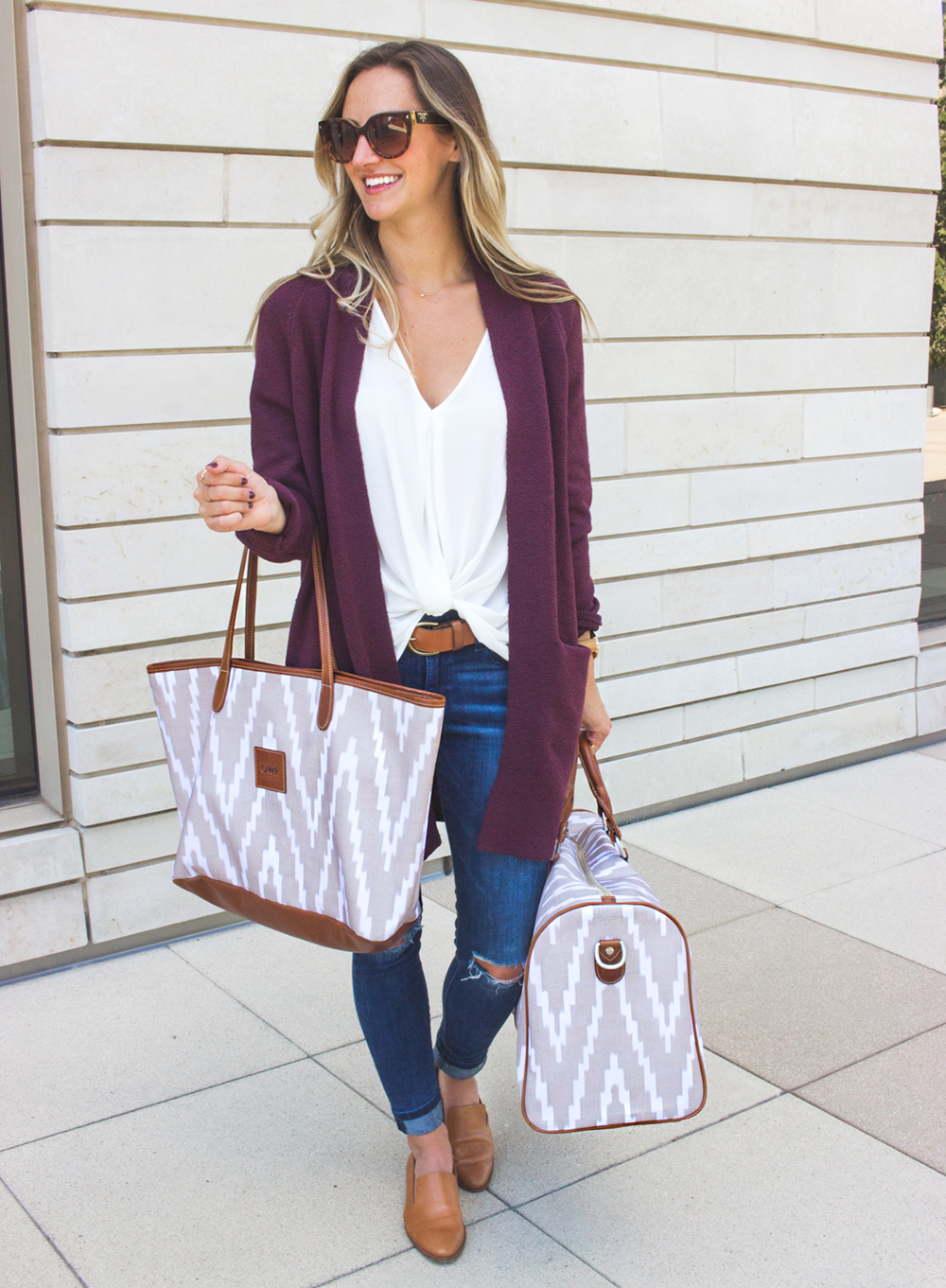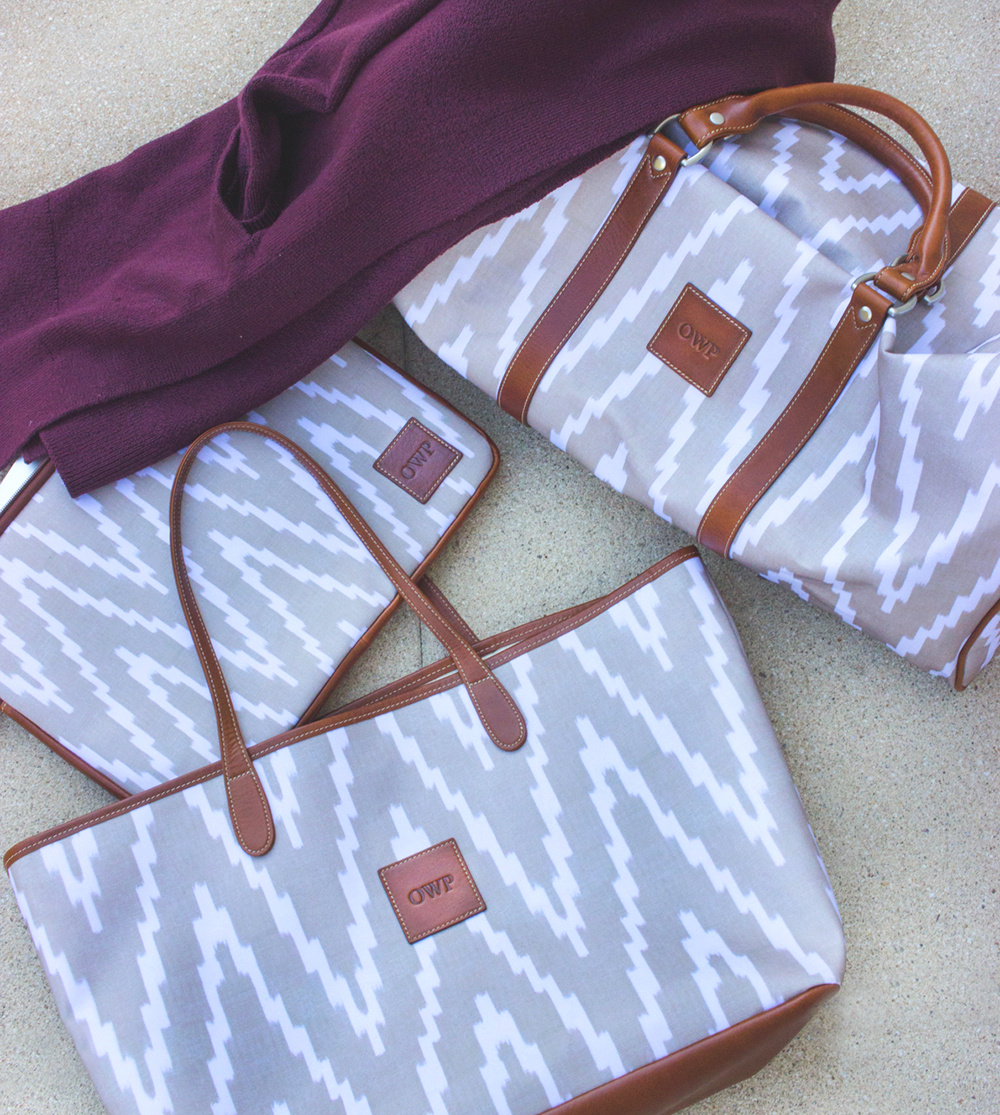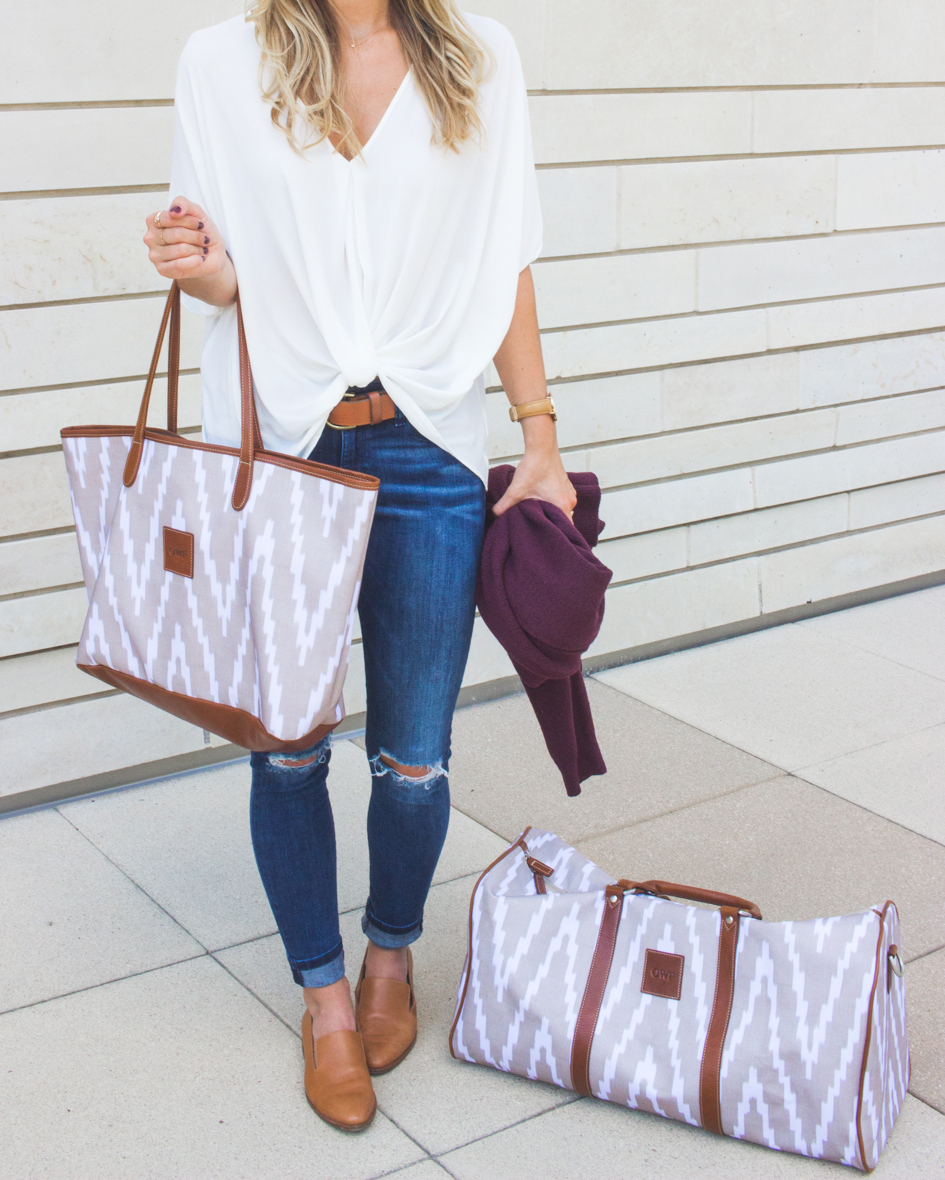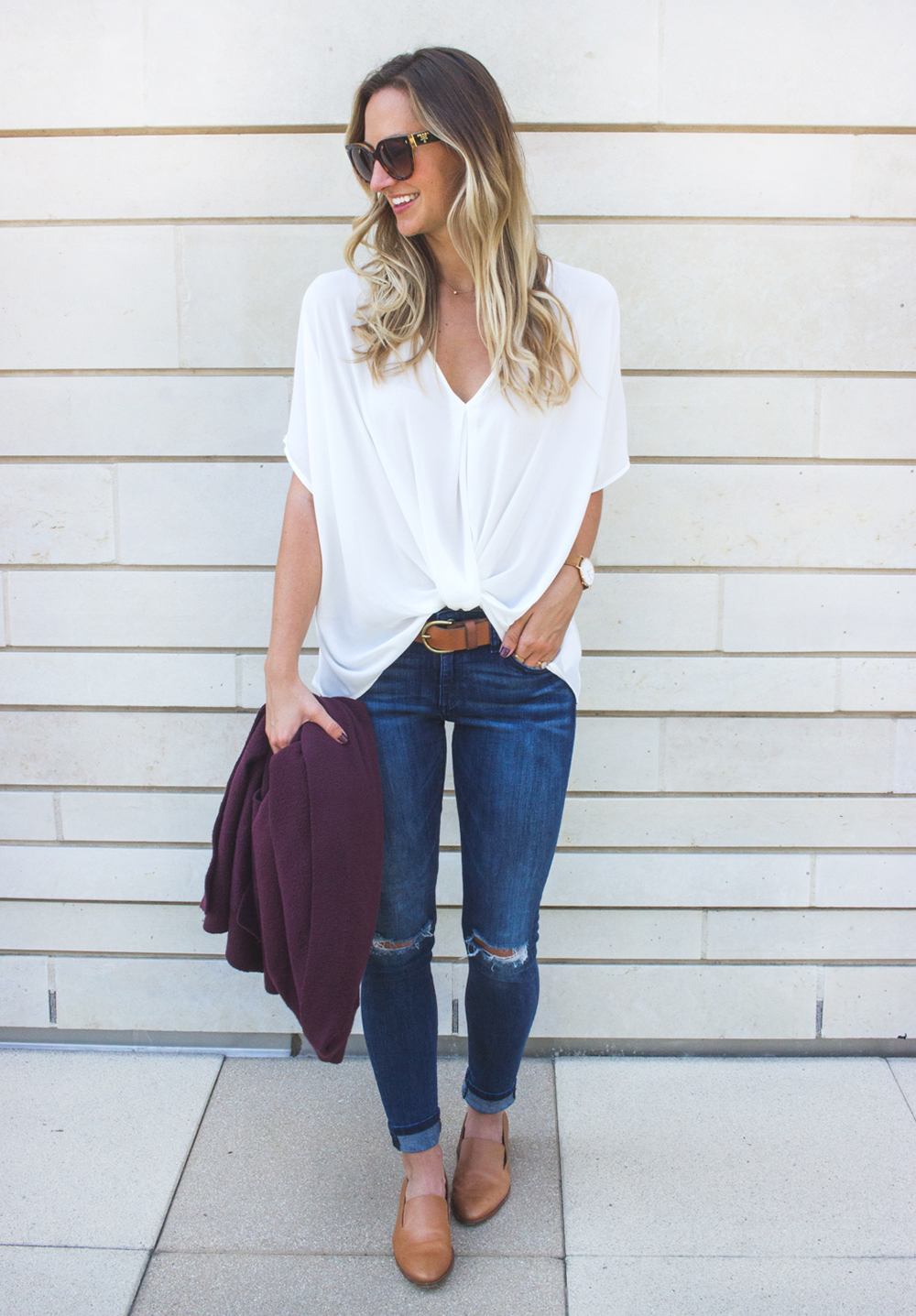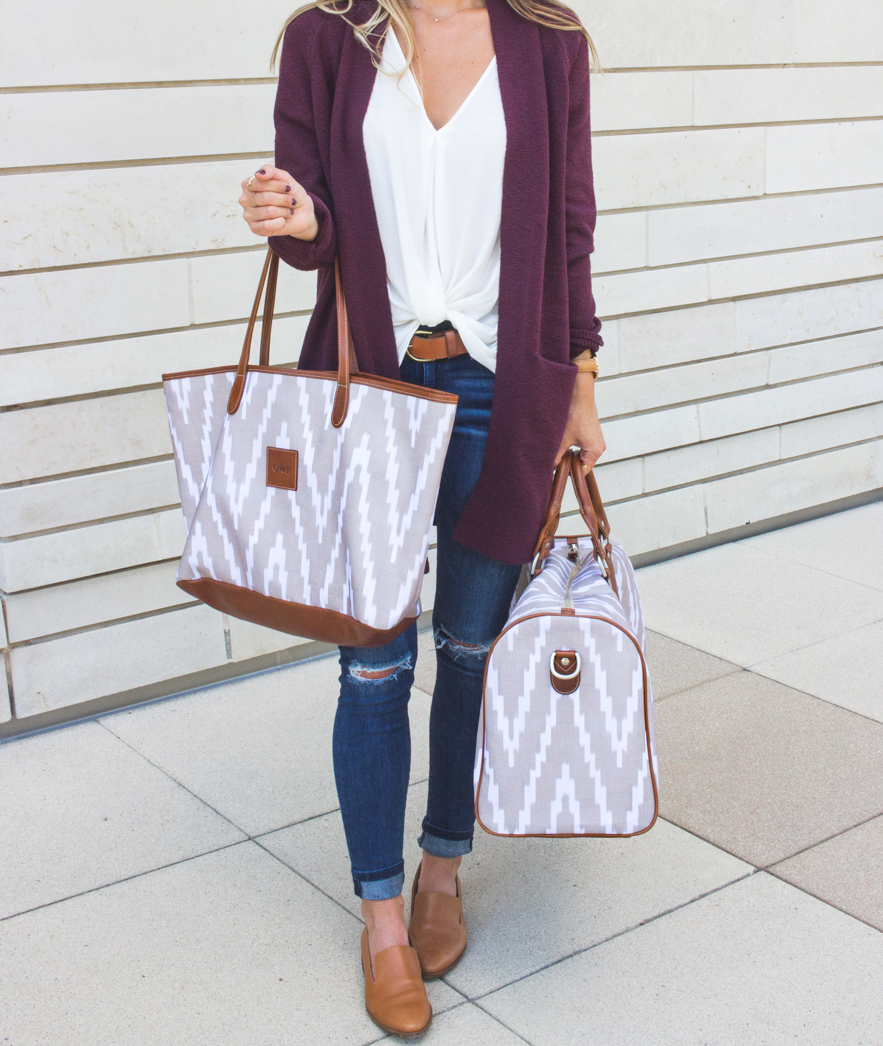 If you follow me on Instagram, you probably saw this recent post featuring the St. Anne tote above. Side note: I wear this thing ALL the time…basically it's my daily tote bag when I hop from one coffeehouse to the next – and the best part? It's customizable! You can pick your print, leather and pattern colors – and add your monogram, too! It's also extremely durable (I'm really tough on my bags, so this is a must – especially for tote bags), has a ton of pockets (thank goodness because I am terribly disorganized, ha!) and can fit my laptop and quite a few spirals/notebooks (…I'm still old school and write everything down…anyone else find that therapeutic..?). I honestly can't speak more highly about this tote, it travels with me near and far everyday! (…Around Austin and more recently, to Greece and back!). It's a perfect bag for folks who tote their laptops around to meetings or college students looking for something other (…and perhaps cuter.. 😉 ) than a backpack but equally practical.
Though the tote is a daily must-have, I must say I am loving the Belmont Cabin bag for my weekend trips – or in addition to my suitcase when I've overpacked for lengthier getaways…which as y'all can imagine, is every time, ha! It makes for a great carry-on and looks polished and put together as you stroll through the airport.
Lastly, that laptop case has been a godsend recently because my old case (…which was pink leopard print..I now I know, doesn't exactly sound like an "Olivia pick" haha) finally fell apart. Needless to say, I'm grateful to have a gorgeous new case that matches my tote and makes me feel confident and proud as I sit down at a coffeehouse to whip out my laptop! I also love that the laptop case has my monogram on it, too…makes for such a fun detail. 🙂
You can see the full customizable collection from Barrington Gifts here – have some fun playing with all the colors and print options! Trust me, it's quite tough to narrow down to just one, they're all so cute!!
Shop my outfit and Barrington travel staples below – have a wonderful weekend! XOXO
St. Anne Tote / Belmont Cabin Bag / Laptop Case

top – LUSH (another similar style: LUSH) / jeans – DL1961 (they fit TTS)  / cardigan – BP (wearing a small) / loafers – similar (mine are old) KRISTIN CAVALLARI / sunglasses – PRADA

A big thank you to Barrington Gifts for sponsoring this post! All opinions are my own.