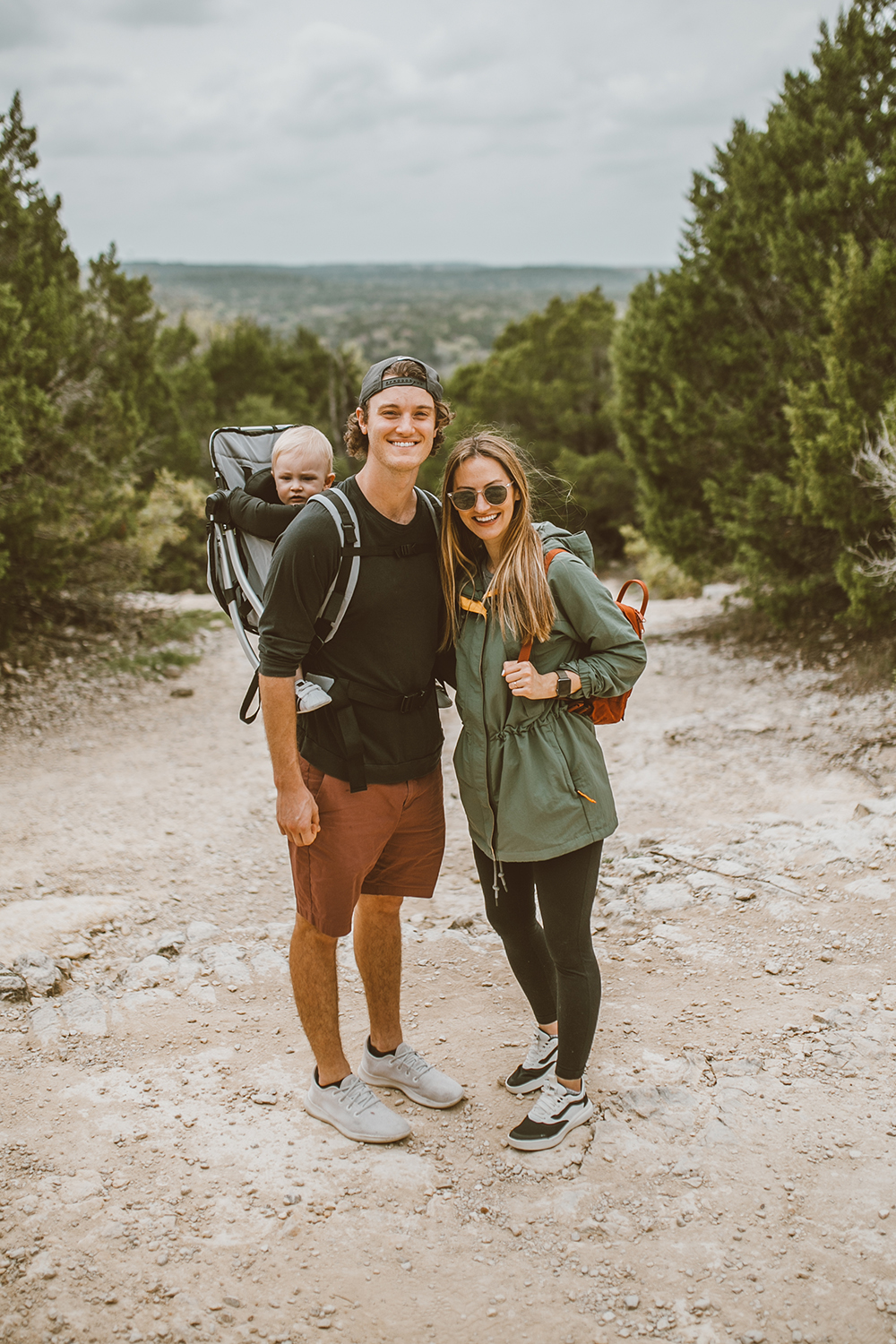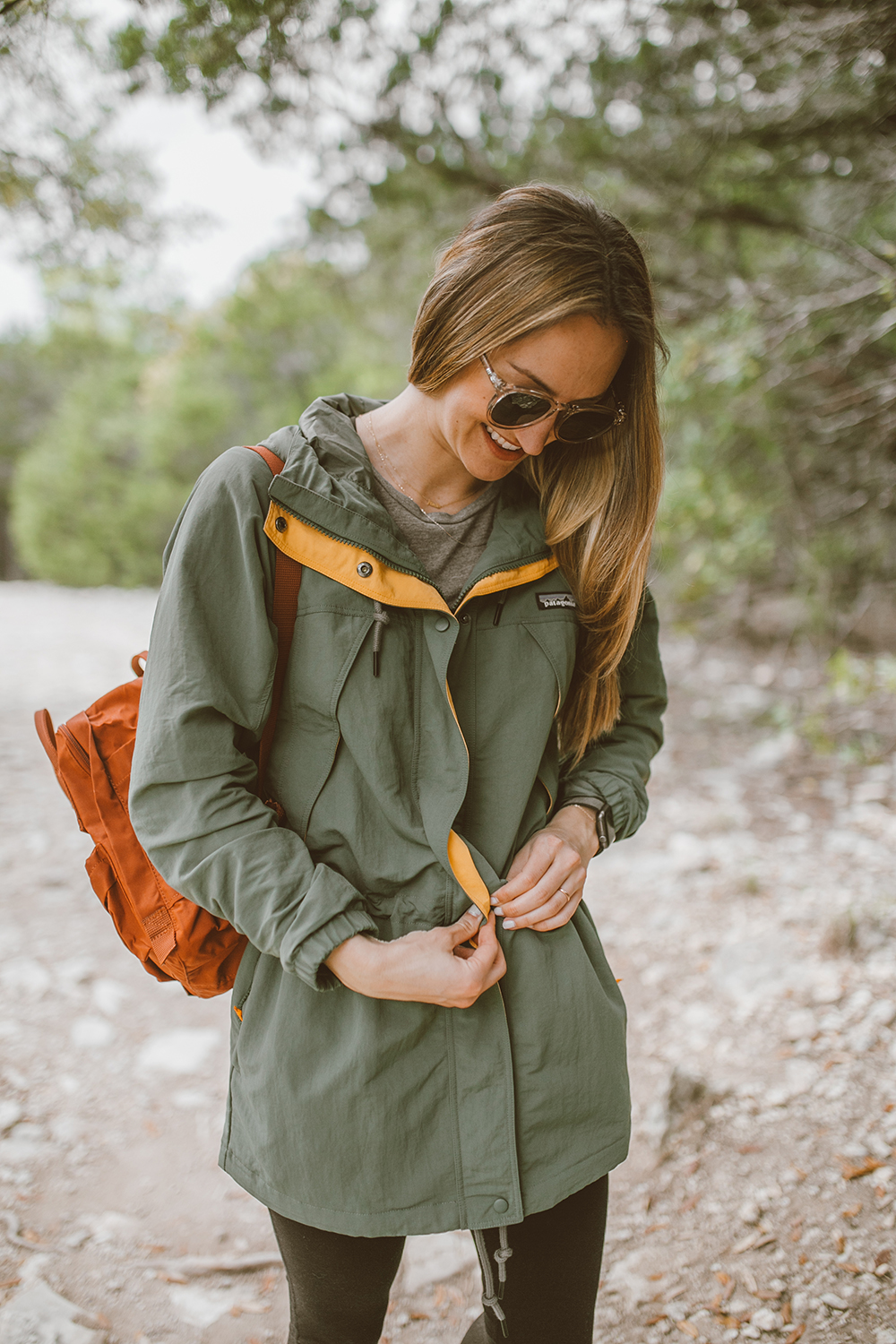 Our current routine: wake up, hang at home, take Jude on a walk outside, come back home, eat dinner, bath time, bedtime, repeat. We're taking this social distancing thing very seriously, with small outings here and there to pick up the necessities (our toilet paper search finally ended today, thankfully! Phew, that stuff was tough to find!). In the midst of the caution and stillness, we're all itching for some fresh air. Whether that be in the form of sitting on our back porch and sipping morning coffee, going for a stroll around the block or hiking through the local greenbelt. Now more than ever, we are cherishing those short bouts of time outside. (And of course, making sure we're not in close contact with others while doing so).
PARKA / LEGGINGS (similar, mine are maternity)/ SNEAKERS / SUNGLASSES / BACKPACK

SHOP MORE TRANSITIONAL JACKETS

A big thank you to Backcountry for sponsoring this post! All opinions are my own.