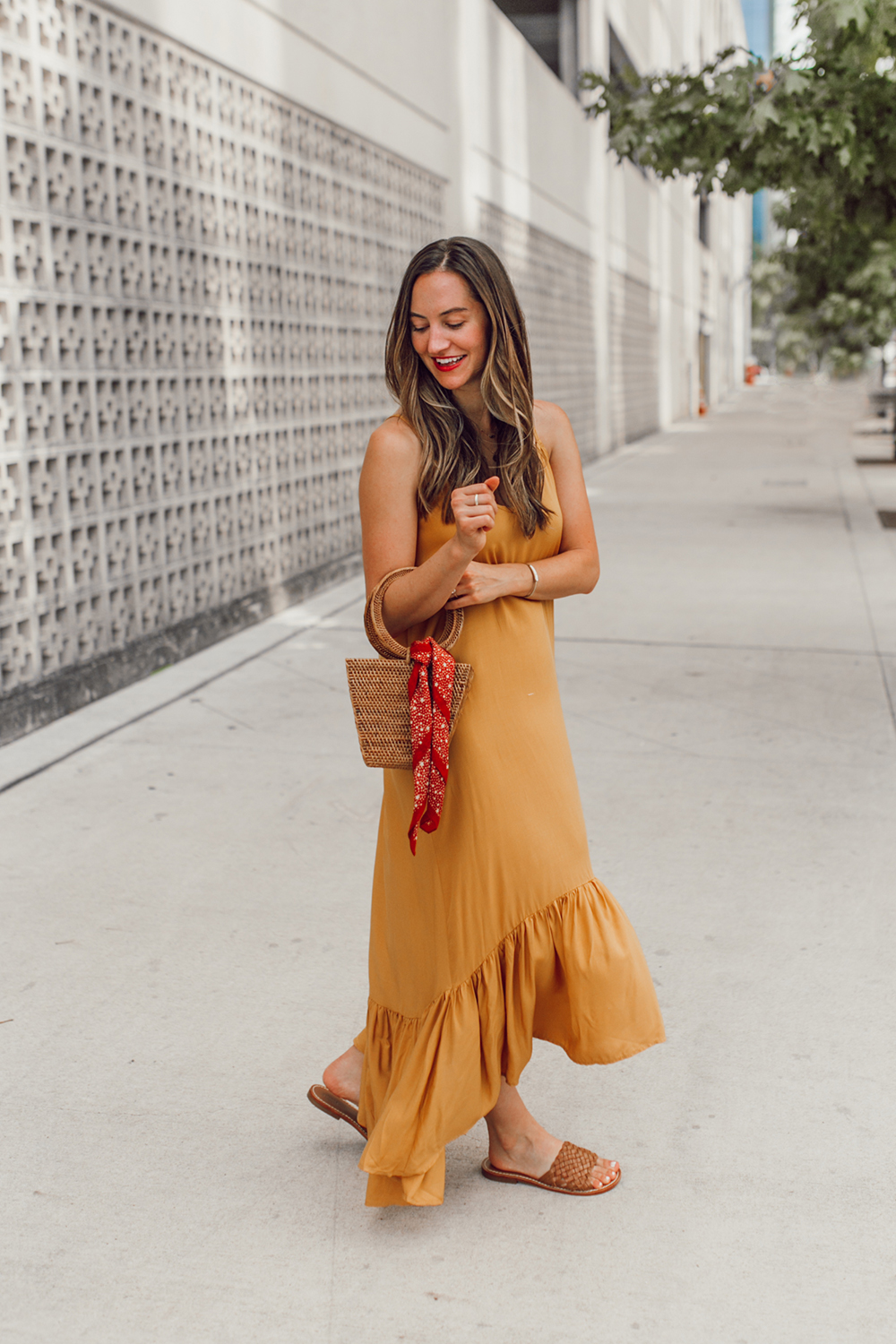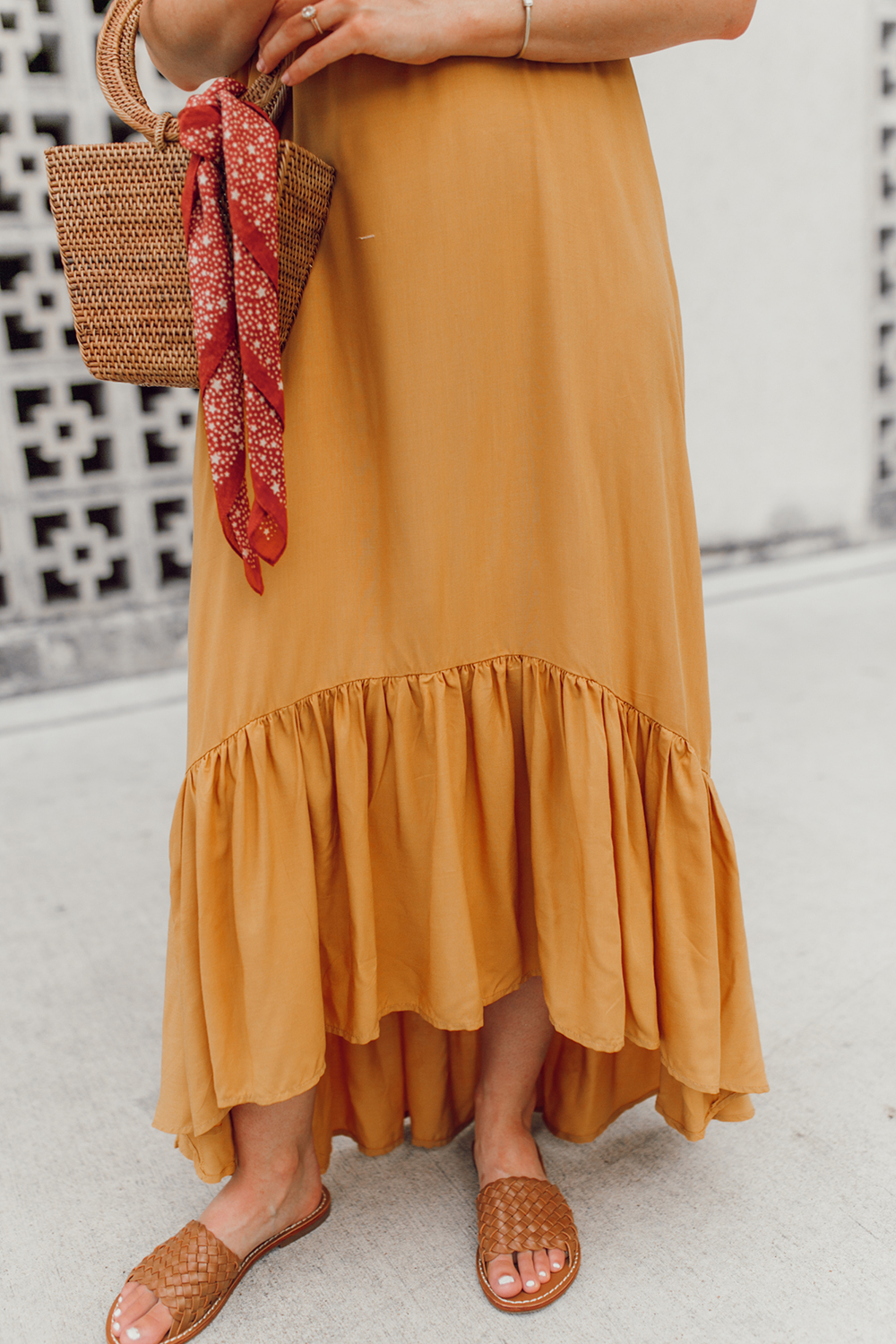 If fall in your city means 95 degree temperatures, then I am right there with you! As a blogger, I am guilty of smiling as I pose in cozy cardigans and fleece joggers…when in reality I am dying a slow and painful death melting in triple digits and daydreaming of nothing more than an ice cold margarita. Now if that mental image doesn't scream "fall!" then I don't know what does haha! 😉 In Austin, fall can mean a tank top and shorts or flowy dress…this city sort of skips fall and goes straight to winter (…and our winter could technically be another city's fall given that we rarely hit below 50 degrees…). What I'm trying to say is – regardless of the season, you can dress in whatever you're loving, while keeping the latest seasonal trends in mind. Bohemian, pretty prairie style is something we'll be seeing a lot of this fall, and this mustard yellow maxi dress with a ruffle bottom totally fits the trend and is a staple you can wear now and into the next few months. The best part? This $27 maxi dress comes in three colors and could easily be styled for cooler weather weather…simply add a leather or denim jacket and some ankle booties or mules!
dress – LOVE SADIE (wearing size small)
SHOP MORE BOHO/PRAIRIE TRENDS
A big thank you to Walmart for sponsoring this post! All opinions are my own.