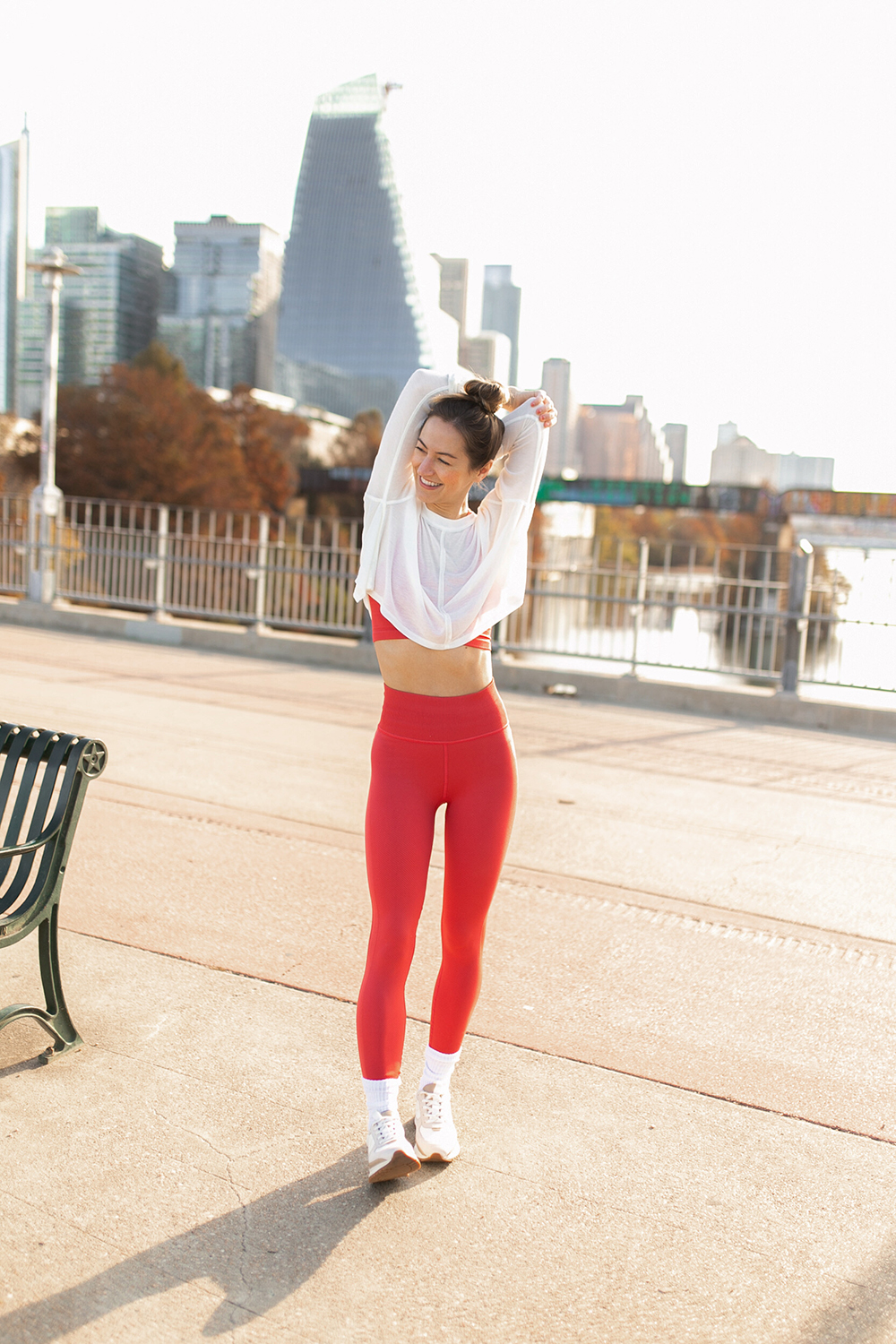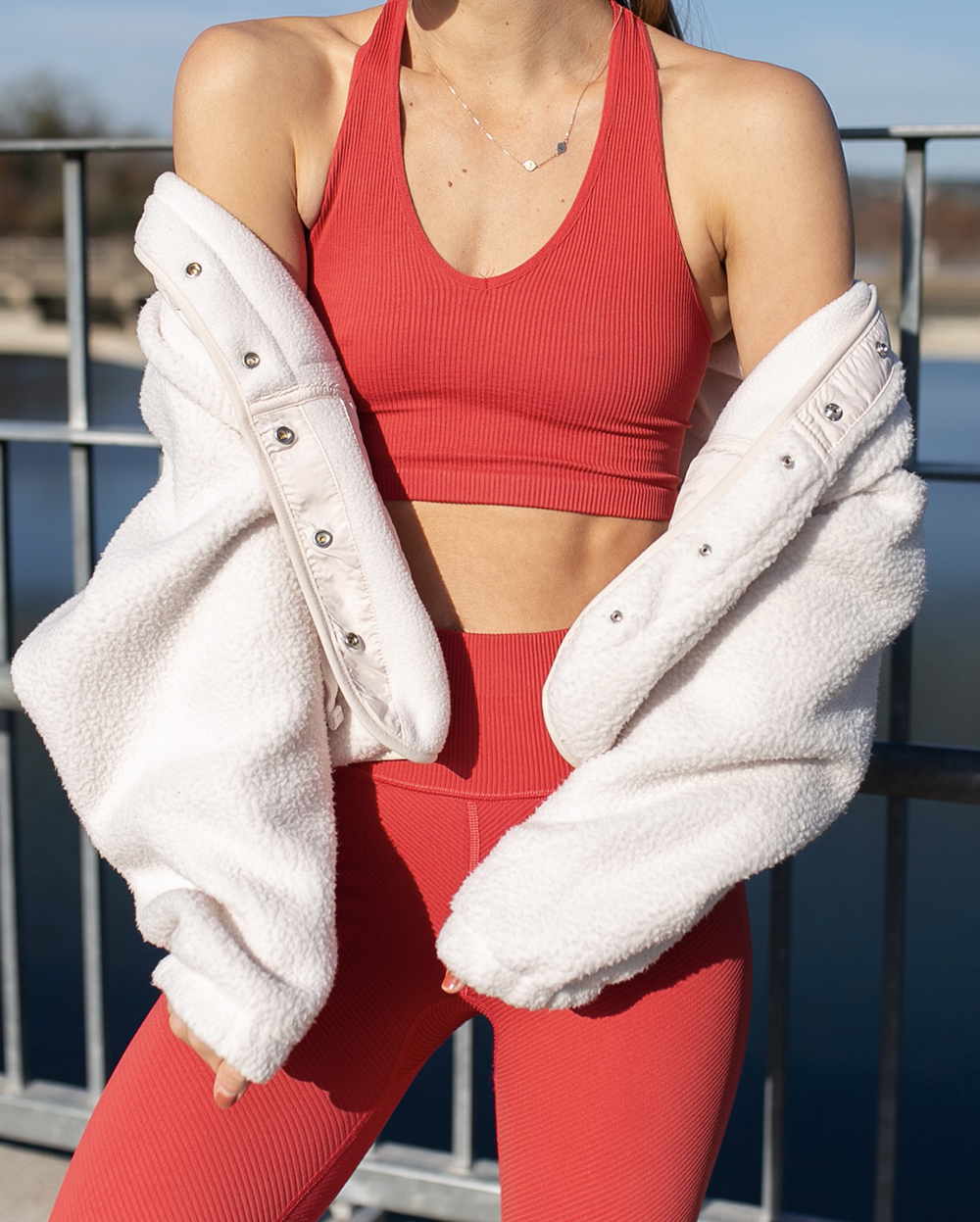 In normal life, I am a neutrals gal through and through, but when it comes to workout gear, I am having so much fun playing with color! FP Movement is a brand I've adored for ages…I mean, Free People really can do no wrong! So it's no surprise their movement products are equally awesome. Also…this fleece jacket! SO warm (it was literally freeeezing when we shot these photos) and between takes I would bundle up and was surprised at just how warm it is. Makes sense why it sells out so fast! Sharing full details below.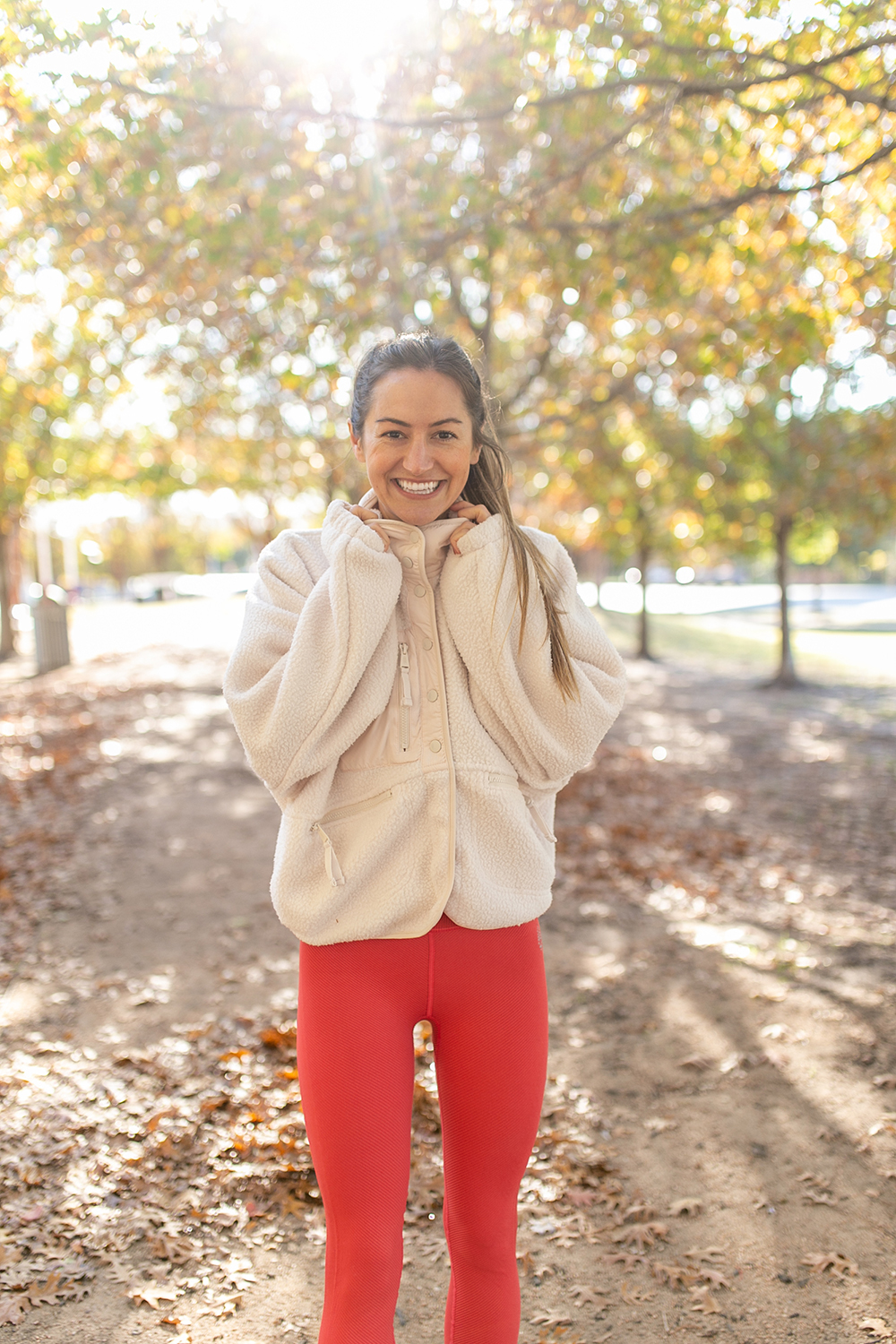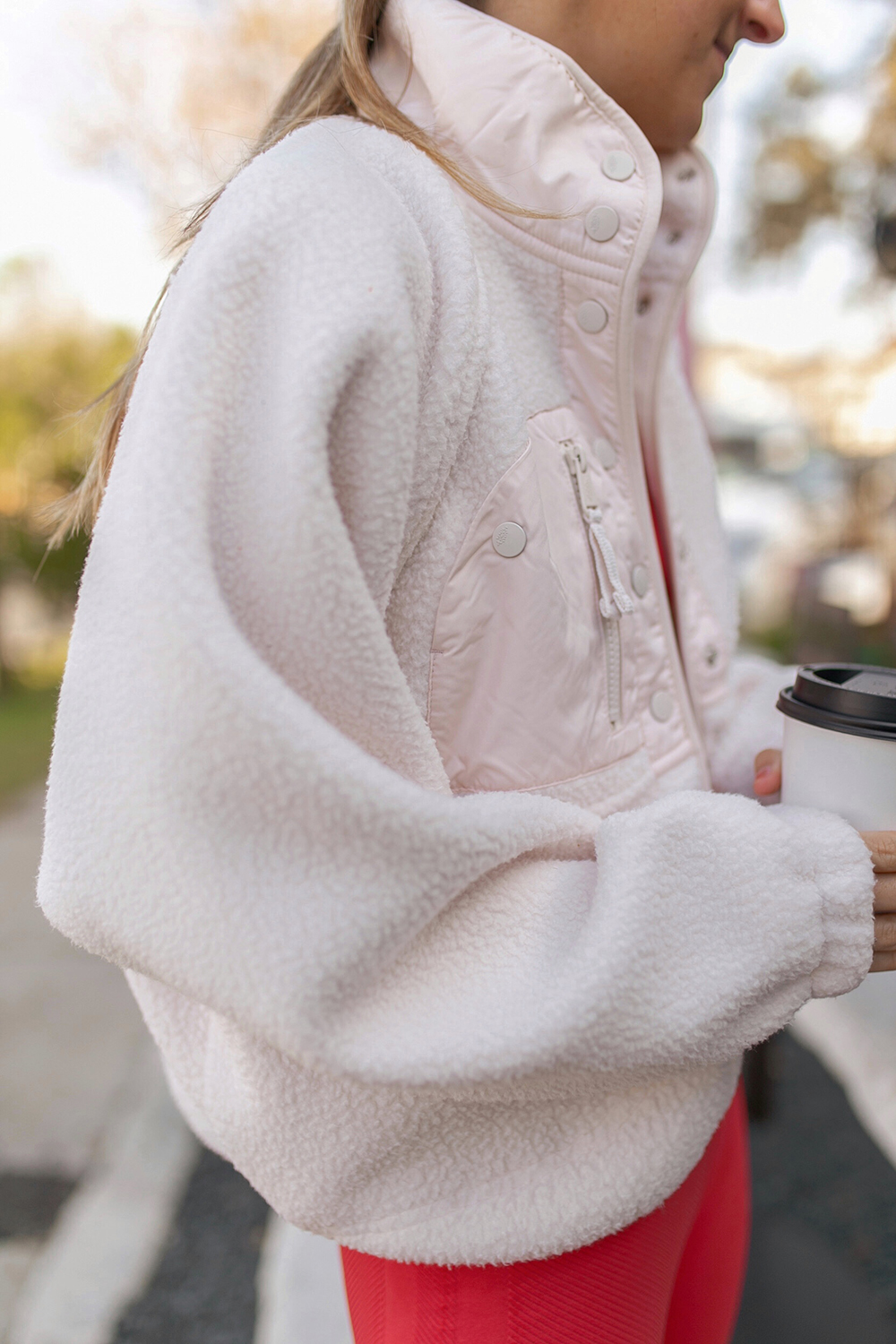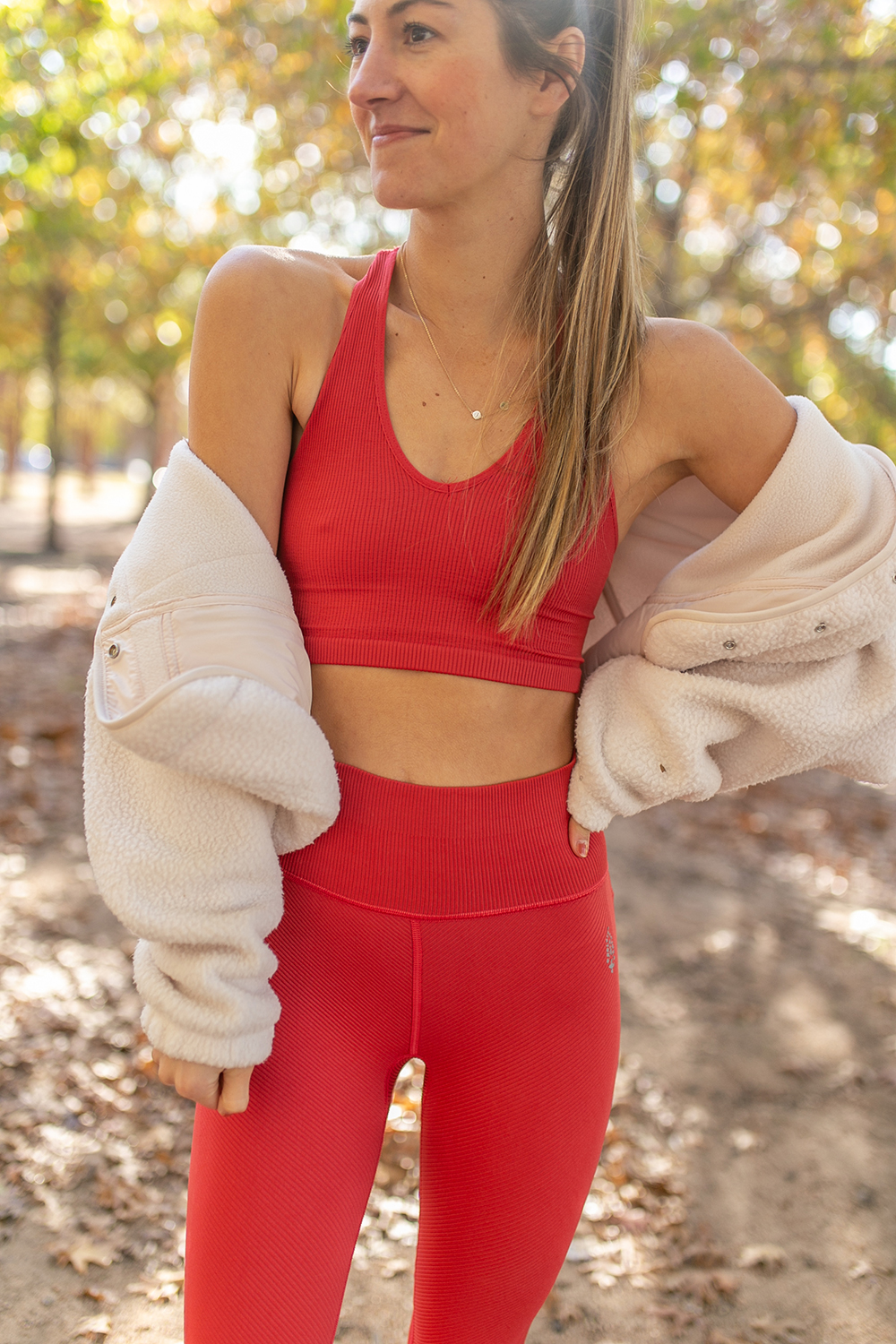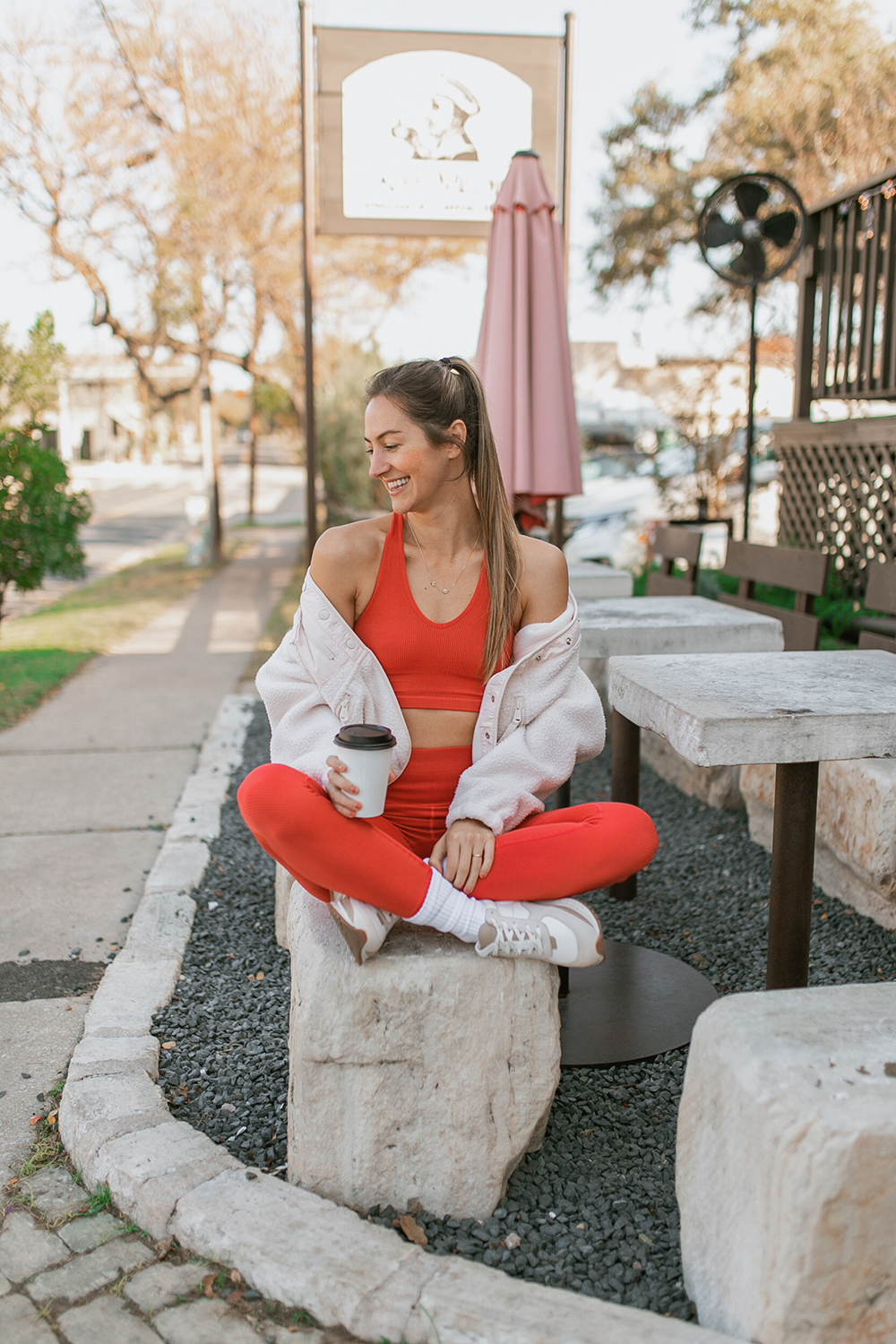 I am totally on board with the tube socks + sneakers trend! It feels really fun and carefree, but it's also practical because ya gotta keep those ankles warm. 😉 Now that we're living between houses and I basically live out of a small suitcase, my go-to daily lewk is a random pair of leggings, tub socks, sneakers, a local tee (I have been growing my collection of supporting our fave local businesses by buying a tee wherever we go!) and a long jacket. The socks add some style and a lil pep in my step, I love it!
I should note – the bra is not padded so either pop in some inserts or just be free and embrace the cold. 😉 Wearing a small in everything! Linking below. *The color for both my bra + leggings is called Puckered Up.
SHOP OUTFIT DETAILS
LEGGINGS / BRA CROP TOP / LONG SLEEVE SHIRT / FLEECE JACKET / TUBE SOCKS / SNEAKERS
SHOP MORE GEAR