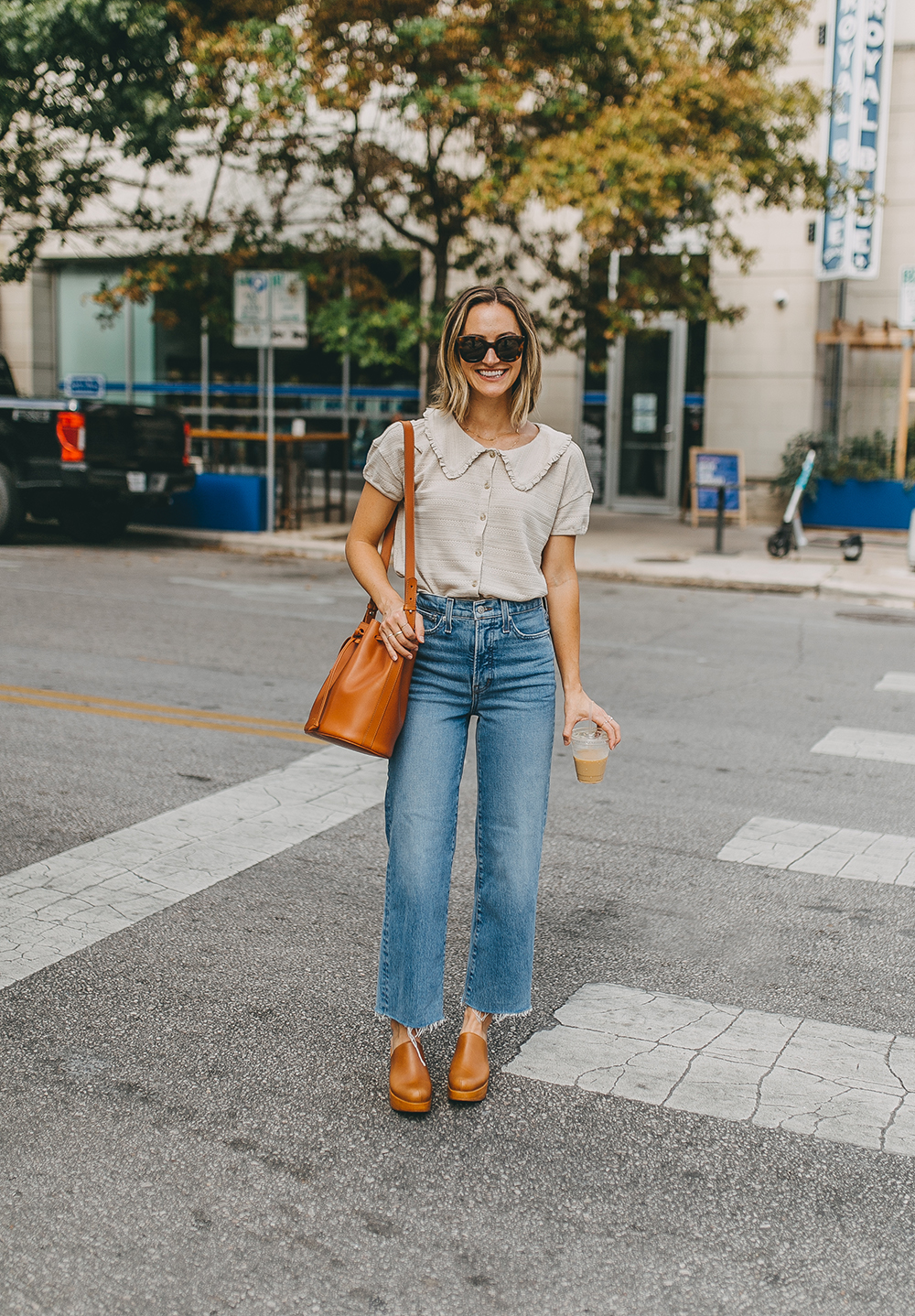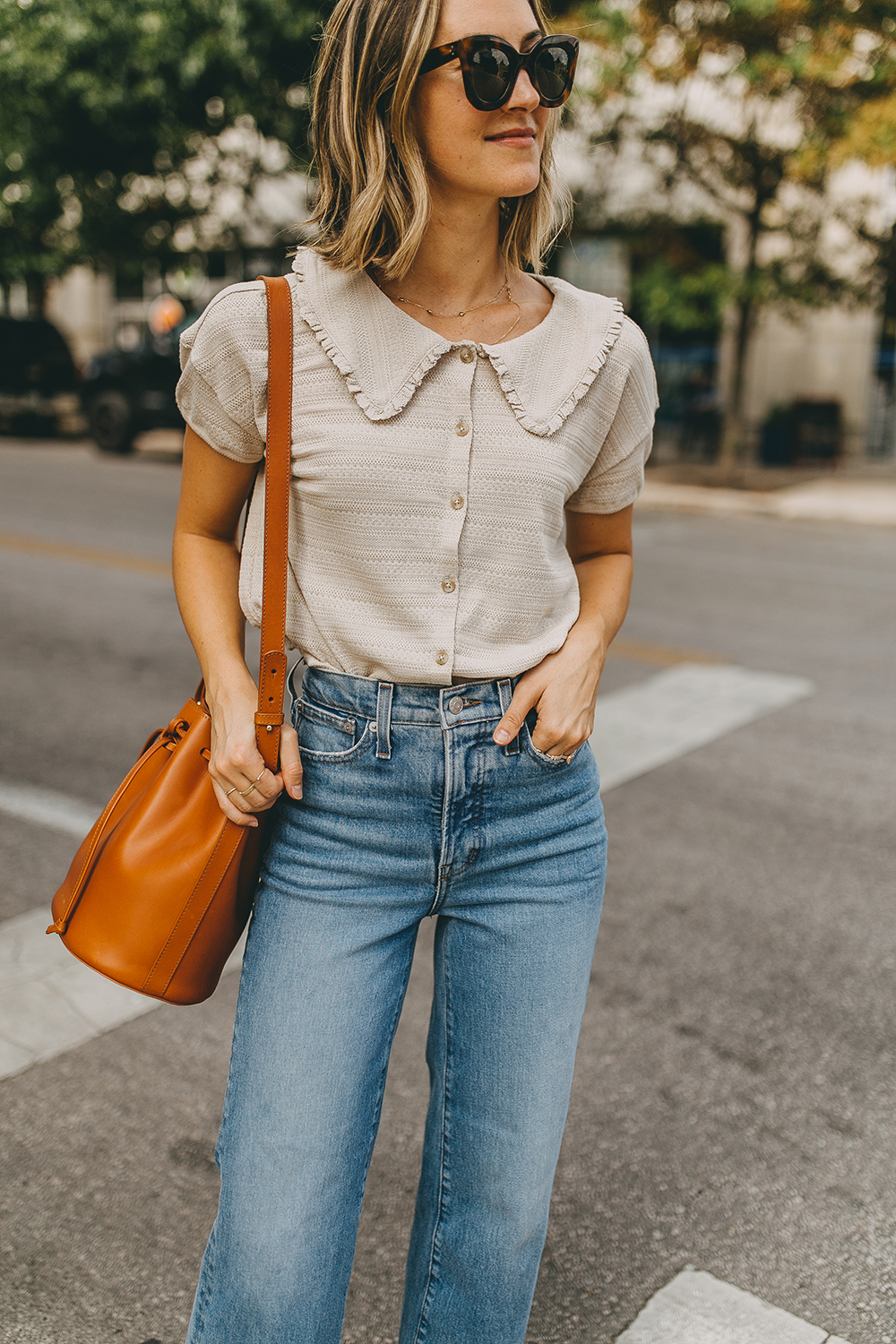 Well hello dear readers! It's been a long time since I've shared some just-for-fun styling on my blog. Life, ya know? I hope you've been so good! As Blake and I like to laugh and say…okay, this is my 150th attempt to get back into a routine with blogging. I keep saying, "I'm making my comeback!" and then I get busy with the boys, and then tired from being busy with the boys and then alas…back into my track shorts I go! 😉 Anyways! I sincerely appreciate you stopping by…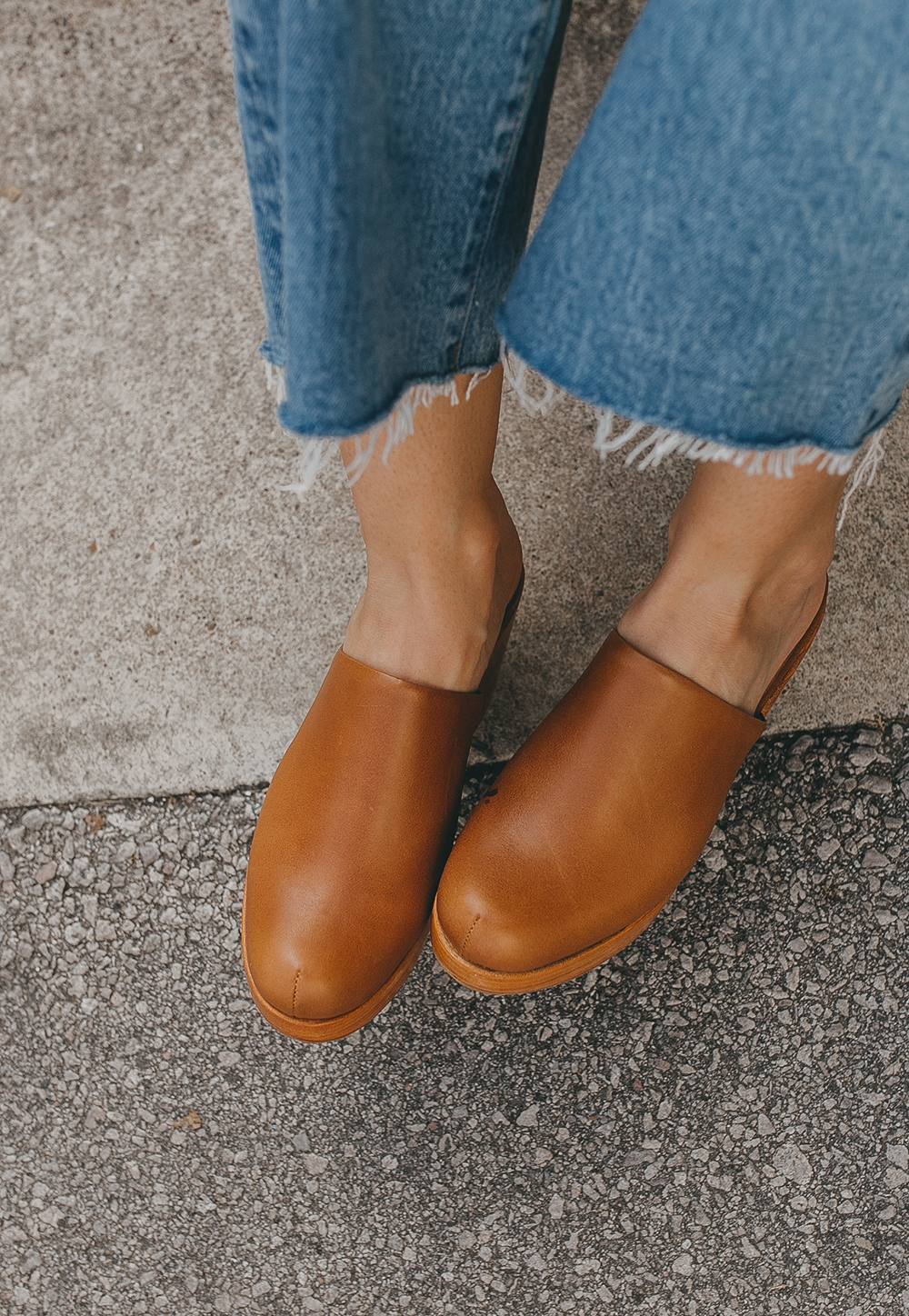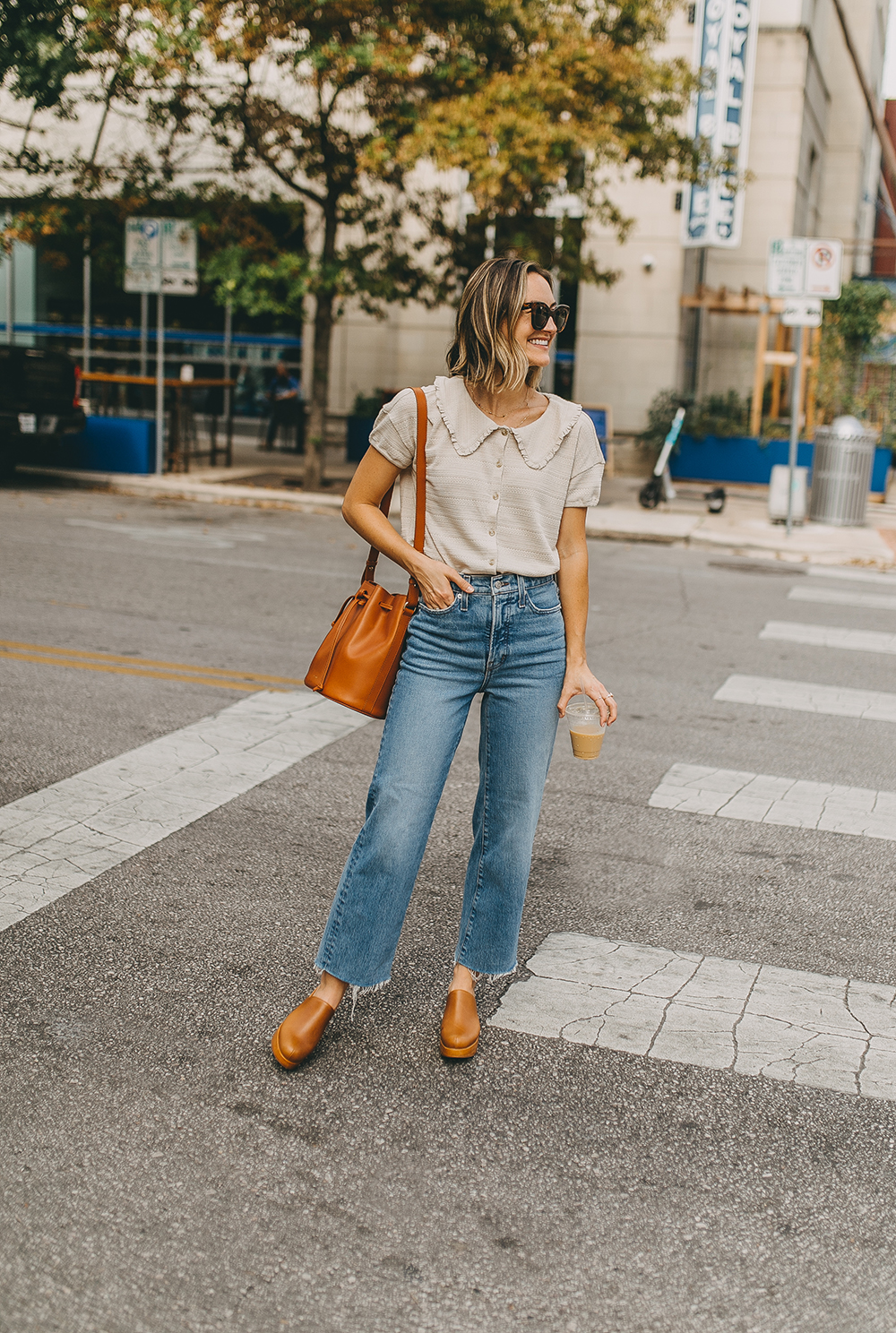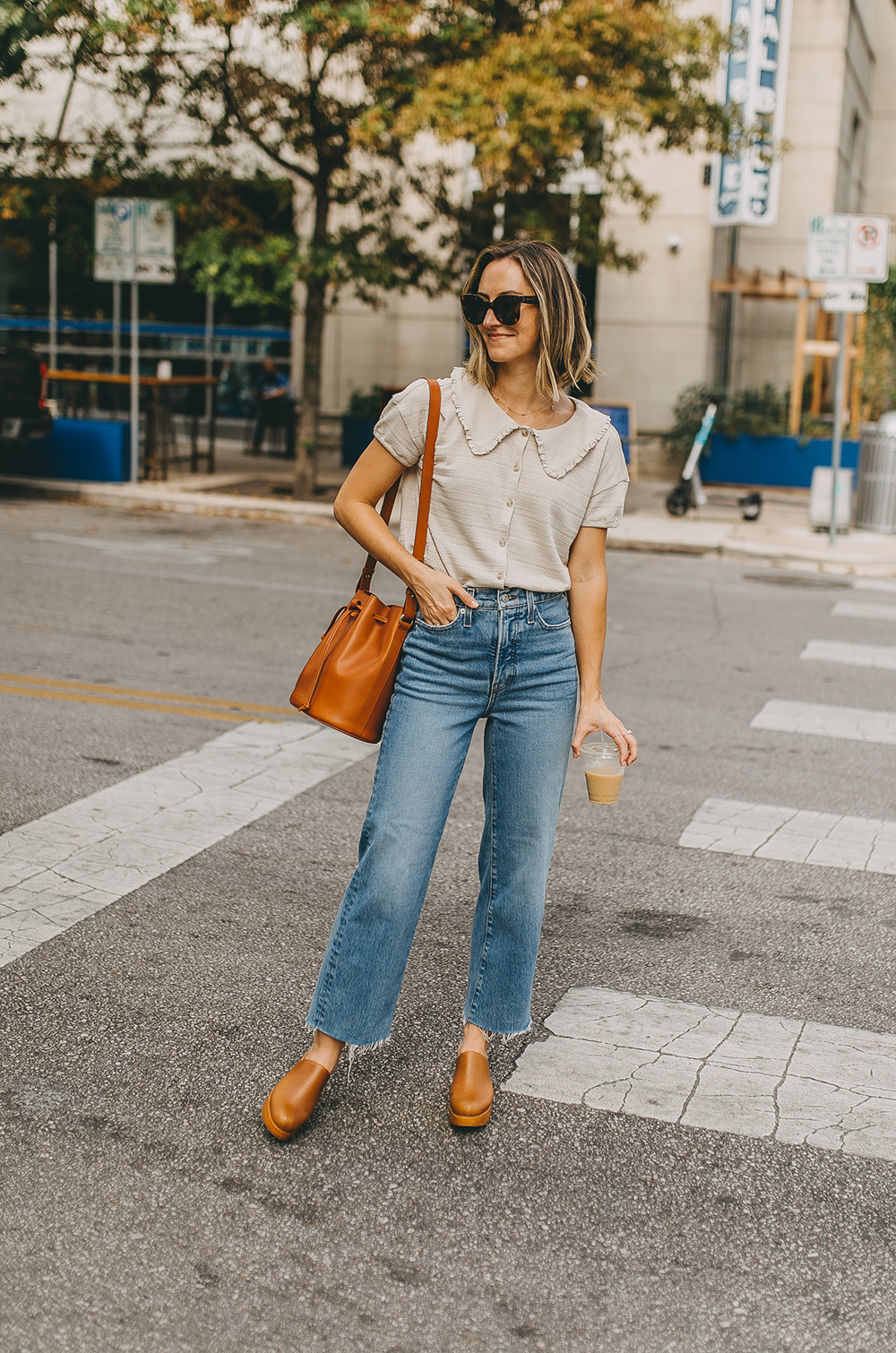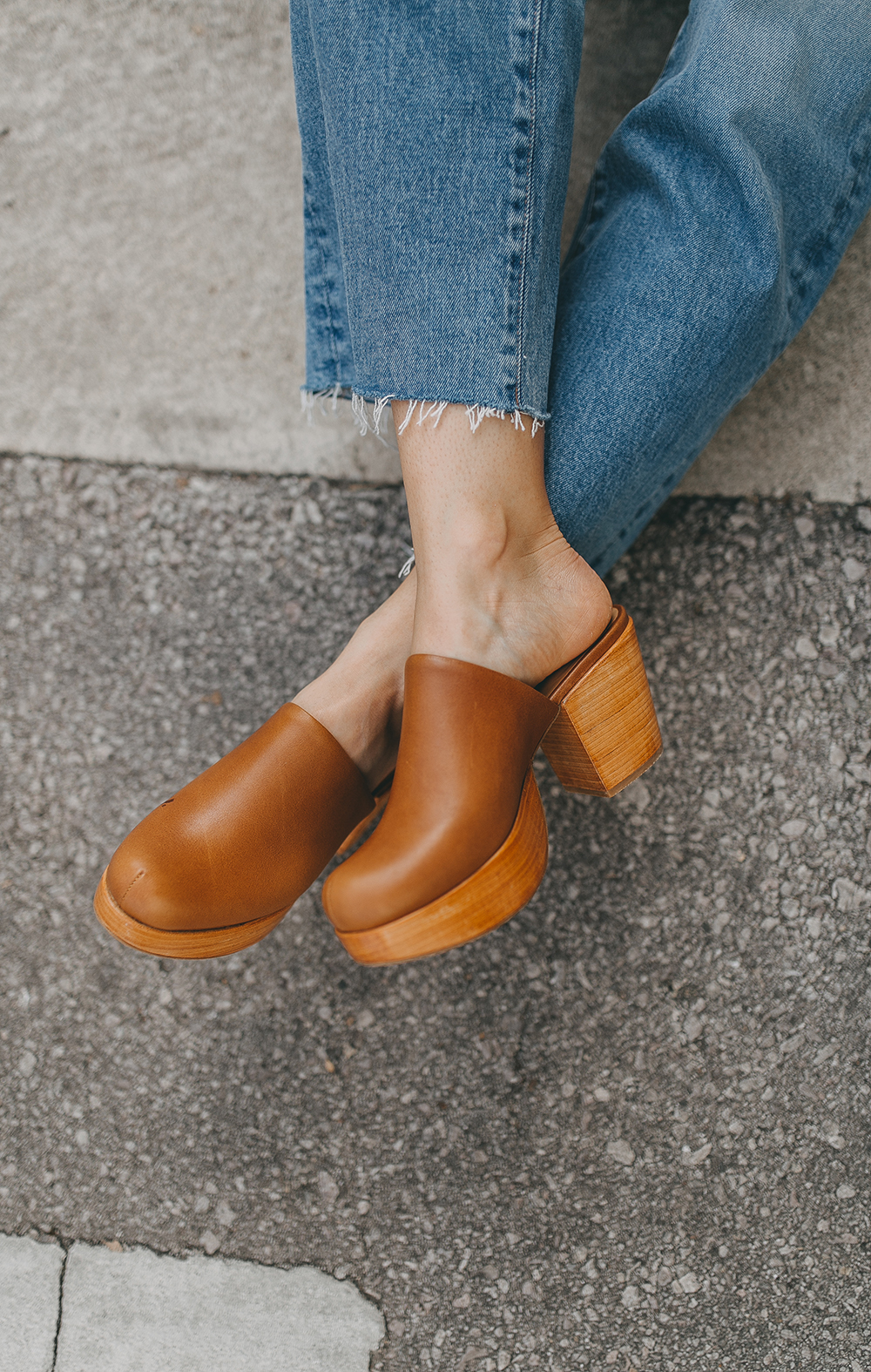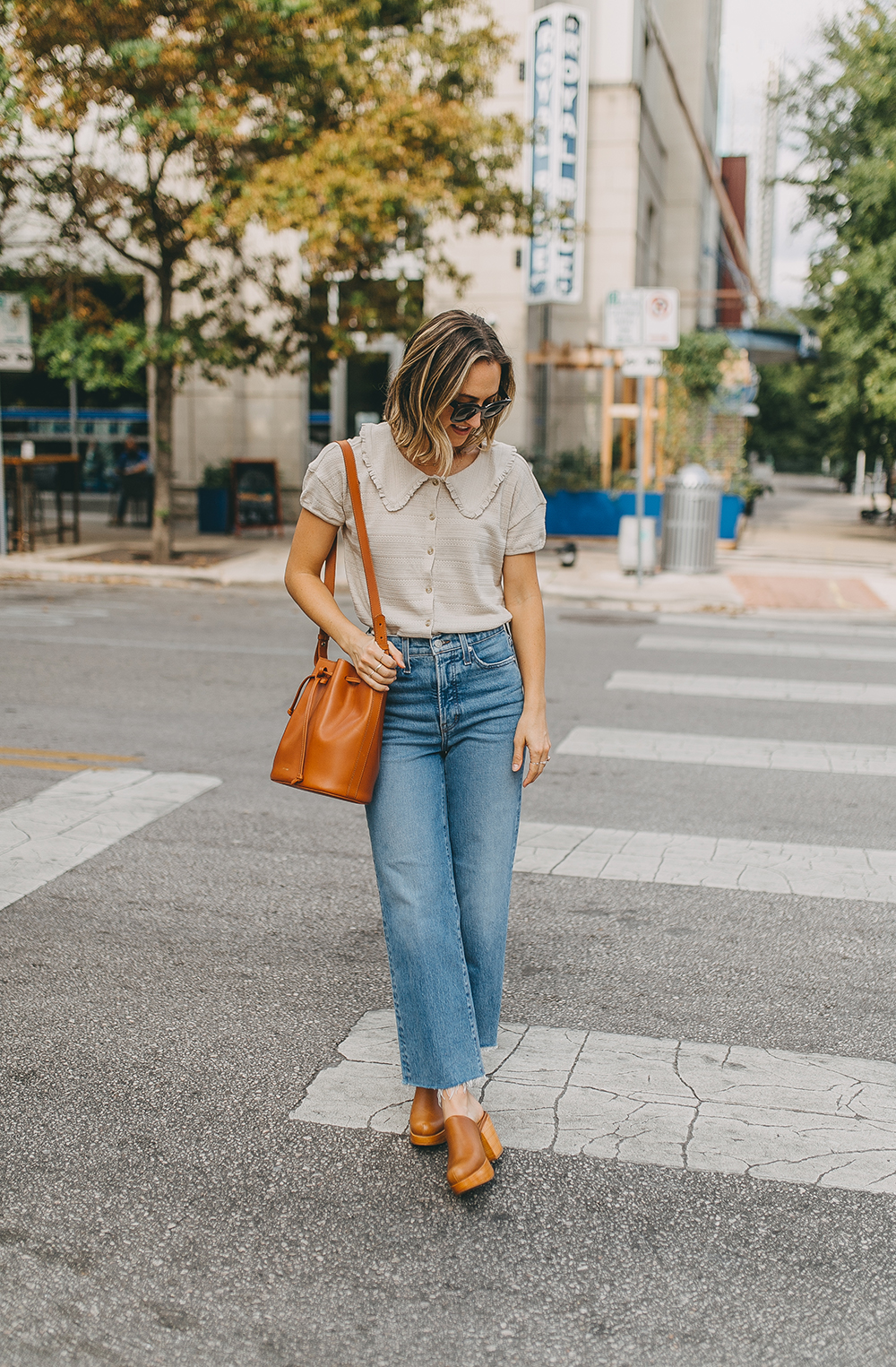 My sister has kindly agreed to shoot outfits for me again (hooray!) so I'm really going to give it my all (well, my all in this new blogging chapter where I am also a full time mom, so like, whatever that "all" will mean – I will surely give it! But so far, we're off to a good start. I am currently sitting in my bedroom at 10pm with a glass of wine to my left, baby monitor on my right, face lathered up in all my yummy oils soaking in as I draft this post. We can do it, y'all!).
The good news is that fall is my very favorite season to dress for, so I hope you enjoy all the fun content to come! Starting with these wide leg jeans *we* (because my DMs on IG are also loooving these pants – so it's a me and you sorta thing) are very into! Also – 30% off right now! They're the Caitlin Wide Leg Jeans from Madewell and a big 'ol chefs kiss for these because wow, v v FLATTERING! I have on a size 24 regular and I feel like they run TTS for Madewell, plus they've got some stretch. I am 5'6 for height reference, so if you're either a couple inches taller or shorter than me, I'd recommend either the long or petite option.
The jeans are good, yes, but can we take a moment for this ruffle collared top in the sweetest and most versatile oatmeal color? Also on sale and currently 40% off! Wearing XS, so cute with jeans, and also darling tucked into a skirt!
Lastly, my clogs are from my friends over at Fortress of Inca (you know the ones!). These are the Ava Clogs and wowweee, truly stunning! They are mighty in sturdiness, cushiony on your feet, and have a no-slip rubber sole at the bottom. They run TTS and come in a few colors – totally dreamy.
Oh! And my bag. The large Farrow Bag from Sezane…in…you guessed it, TAN! She's back to her roots, y'all! 😉 It's a beauty, timeless and adds a classic yet flirty feel to an outfit. Love a bucket bag silhouette!
And just like that, it was time for me to go to sleep (er, scroll Zillow in cities I will never live in…my guilty pleasure) and catch some zzz's! Y'all have a great week! XO