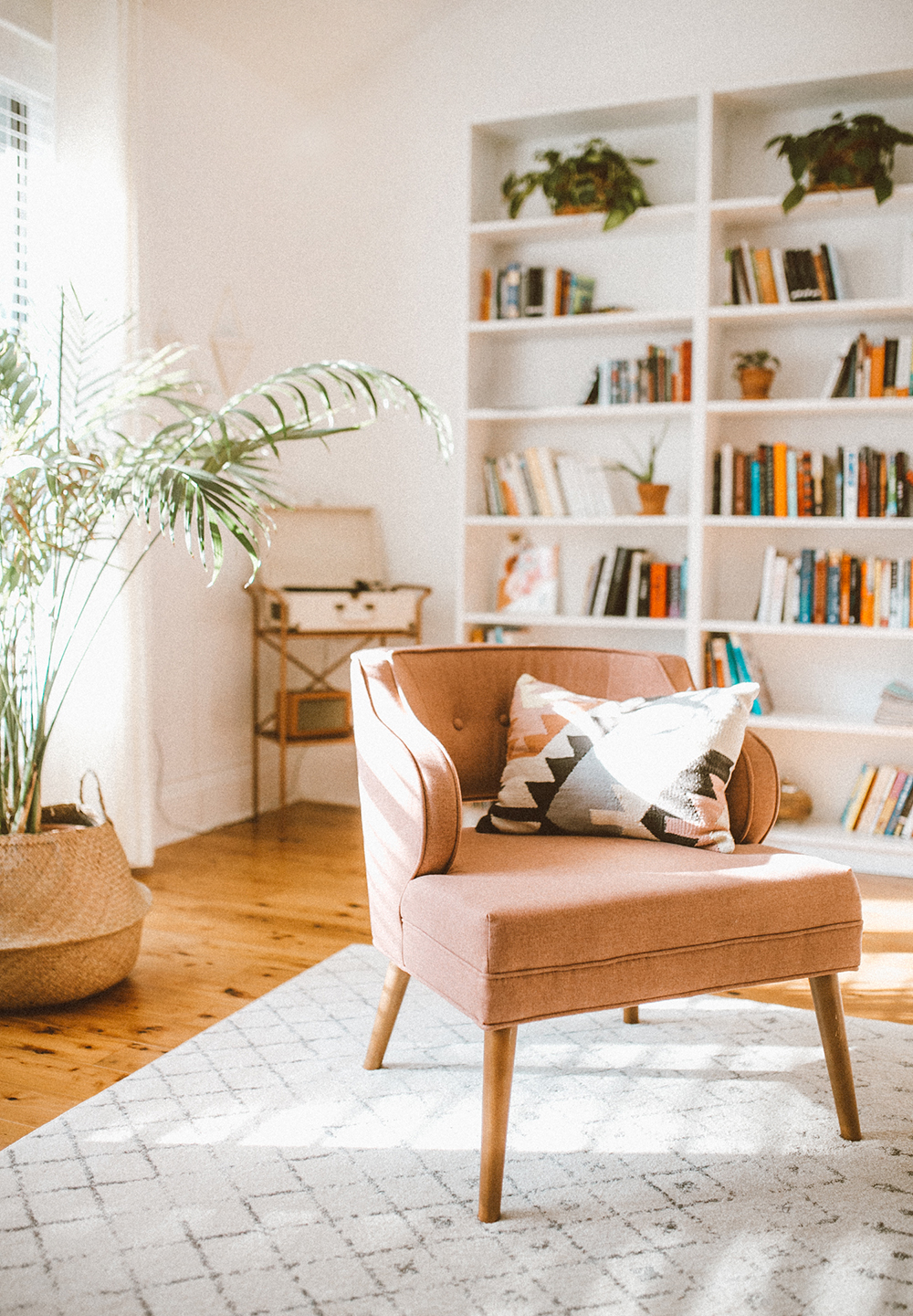 Hey ladies! Hope you're having a great week…we are SO close to the weekend, hooray! I know it's been a while since I've sat down to write a Weekly Chat post, but now that I'm settled back home for the month of October, I'm excited to publish more personal posts again…starting with some of the most asked questions I receive via Instagram DM. From home decor to travel, and fashion to when we're getting a dog (soon, we hope!)…let's get to it!
Ps. I LOVE hearing from you guys! Please always feel free to DM me on the 'gram with your questions or comment on my posts here. 🙂
Did you & Blake decide on a dog?
Oh man…I literally Google dogs daily and have a Pinterest board devoted to cute puppy pictures…and my sister and I will send each other dog breeds over IG all the time…going to be a tough decision but currently we are both leaning towards a Doodle breed! Not sure which one juuust yet. Thinking it'll happen in early 2018…lots to look forward to!
I LOVE your white/brown suitcase! I am thinking of getting it but worried because of the color it'll get too dirty…
I get this question ALL the time! It's the Delsey Chatelet Carry-On and I am in LOVE with it! The material is super durable and yes it gets a little dirty, but nothing crazy. What you see in photos is exactly how it looks in person…amazing condition and I've brought this thing all over the world with me (…and even had a to check it a few times). Can't recommend it enough, it's a beauty!
How are you able to travel so often?
This year has been a total dream for me when it comes to traveling…I never thought in a million years I'd have been able to see so many beautiful countries in my lifetime, let alone in a year – and I am beyond grateful! I have been fortunate enough to work with some incredible brands that have provided amazing travel opportunities for Blake and I (shoutout to Princess Cruises!), as well as have a best friend who works for an airline and made me her travel companion (which means flights all over the world for a fraction of the price – thanks Liss!) and finally, Blake's family was incredibly generous and took us on an epic family vacation this summer. Blake and I are also big believers in saving money for travel and experiences, so we make a point to save for and plan a big trip every year (…Japan in 2018!!). If there is one thing I never feel guilty spending my pennies on…it's travel!
I love your neckerchiefs! Where did you get the mustard yellow one you wear all the time?
I have a serious Madewell obsession and in particular, can't stop buying their neckerchiefs – they are like candy to me! Just $12 and so many color options. I also love that you can style them multiple ways – tie in your hair, around your neck or on your handbag for a little color pop. Big fan!
I want to get the Levi's you link to all the time but I feel like the color in the product shot is different from your Instagram pics. What is the true color?
I get this question a lot because the Shopbop image makes them look a few shades lighter than they really are. This image shows the true color…as I always say, these are my absolute favorite pair of jeans – the rise is super flattering and I love the distressed knees…can't beat the price either! They fit TTS.
Working on starting a blog and am curious which affiliate network you use? Would love some info on how to get started with this!
There are a couple key players in the industry (as far as I know) and I use rewardStyle and am really happy with it. There is also ShopStyle (which a lot of my friends use and love), so it depends on your personal preference! Anyone can sign up for ShopStyle and with rewardStyle you must apply and be accepted. If you're going into fashion blogging, I definitely recommend working with an affiliate network, I have really enjoyed it and learned so much!
How is your new house coming along?! Will you be doing a blog post about your living room?
Our house is SO good!!! We absolutely love it and it finally feels like home. Every time I get back from a trip, my heart feels so full as soon as I turn down our street when coming back from the airport haha. Always a good sign! I am currently working on a big gallery wall for our living, then once that's completed I'll be ready to snap some photos and publish a full reveal post! (The photo in this post is a sneak peek…work in progress!). Can't wait to share with y'all – I've had such amazing feedback via Instagram DM whenever I share sneak peeks or home décor shots and I am so thankful that y'all are enjoying more lifestyle-ish posts…they're so fun and something I hope to show more of in the future!
What size are you wearing in that slouchy striped Free People sweater? How else would you recommend wearing it?
Isn't it the cutest?! (You can find it here). I am wearing size XS. Another styling options would be to pair it with this skirt and doing a front-tuck (let the back hang over the skirt) with some cute ankle booties or heels.
Where did you find your white triangle planters above your record player?
(You can see them in this post) – they're from Urban Outfitters…they hold succulents and are the cutest!!
Did I miss your laundry room before/after reveal?! I scrolled through your feed but didn't see a post about it…
Eek, I am SO excited because it's going live this SUNDAY! It is truly the most magical laundry room I've ever been in haha, can't wait to show y'all! Stay tuned…
I love your Instagram photos and the tones in them + how you edit! Do you have a blog post or tutorial about that?
Thank you!! My favorite Instagram editing apps are VSCO, Snapseed & FaceTune. I use Lightroom to edit my blog images. Last year I wrote a post on my Instagram editing tricks/tips, you can find that post here. (Is this something you want to see more of? Let me know!).
What is your workout routine?
With traveling so much and a crazy schedule (…then getting the flu for the second time within a couple of months, ah!), I haven't exactly nailed down a routine but I am getting closer. I basically lost most of my endurance over the last few months and prioritized traveling and tending to my blog above fitness. Now I am back to drinking my daily smoothie (kale, almond butter, whole milk, ice, 1 banana), alternating my afternoon espresso with matcha tea, and going on a long walk every morning. (I "power walk" and yes, look absolutely ridiculous while doing so haha…and I love it!). After my walk I'll do some conditioning: weight lifting (5lb dumbbells), wall sits and ab workouts.
I love your dainty rings!! I don't ever see links to these with LTK…can you share where they're from?
These are my favorite accessories and what I wear daily! I am a huge fan of dainty, fine jewelry and a firm believer in investing in pieces I'll wear now and pass down to my future daughters (fingers crossed haha) or nieces later. They're from Catbird (gah…favorite store!), Loren Stewart and Eliza Page.
LOVE the blazer you wore in LA! Where can I get it?
It's from ASOS (you can see my IG post wearing it here), such a staple piece this fall! My exact one sold out, but you can shop a nearly identical one (also from ASOS) here.
What cozy slippers are you wearing in your Insta stories lately?
Ohh girl, I am ALL about rocking my cozy slippers throughout the day. They're by Minnetonka, great price, too!
What's been the coolest place you've travelled to so far?
Oh wow, such a tough question! Greece was pretty surreal (so romantic) and I will always have a soft spot in my heart for Paris (dying to go with Blake!), but the Blue Lagoon in Iceland was probably the most incredible thing I've ever seen. Most people stay for an hour or so…Liss and I stayed for nearly five…ha! It's been high up on my bucket list for quite some time, so to actually experience it and then for it to exceed my very high expectations was just the coolest. Liss and I totally geeked out when we got in – memories I'll cherish forever! (Ps. What's the coolest place you've visited?! Would love to know!).
Where did you get the rug under your kitchen table? I need a cute red rug!
I get this question a lot and I am so sorry but I don't have an exact link for it! (Here is something very similar). The Macy's in Austin has a fine rugs department and my mom and I were cruising through one day and I saw it laying on the floor and knew immediately it would be perfect for our kitchen table nook. It is one of my most prized possessions…I felt like such a grownup when we put this rug down! I now have an obsession with old, vintage style rugs and these are a few of my fave IG accounts to follow: @vintagerugshop, @jeanpalmerhome & @newenglandloom (thanks to my girl Jess Kirby…her rug from NEL is gorgeous!).
Did you like the Chipotle queso? (Literally got this one from like 20 people haha!)
I'm gonna give it a solid no! I've had ChipChop (what we call it in our abode) a lot since the queso came out and I always decide against it…just didn't do it for me, ya know? They've got some tough competition in Austin…we know good queso in this city! 😉
I've been looking for a neutral rug…where did you get the one in your living room?
Seriously can't recommend this one enough!! (It's the rug in the image above). SUCH a killer price point, especially for a 9×12! It's from Wayfair and it comes in all sizes, you can shop it here.
What's your favorite part about running a blog? What's your least favorite?
Favorite part: working for myself! Total dream come true and something I worked so hard to achieve (you can read about my journey to blogging full time here). Being able to grab lunch with my mom at 2pm or go visit my nieces and nephews at any time is such a blessing! Blogging is a TON of work, but creating my own schedule is something I am very thankful for.
Least favorite part: the pressure I put on myself to never stop improving. It's a constant mental struggle for me – I am a perfectionist (but also the most disorganized human you've ever met) and rarely pat myself on the back for the progress I've made in life/career. I am learning to be gentler and kinder with myself…to step back and take deep breathes while also looking at the bigger picture. It's so healthy (and necessary!) to slow down and appreciate where you're at or what you've accomplished and simply enjoy the present…something I am learning to do!
---
I would love to turn this Instagram DM FAQ into a series…perhaps a few times a month depending on how many questions I receive! Truly, I LOVE when y'all send me messages and give me feedback + ask questions and I'm excited to dive deeper into answering everything and getting back to these more personal posts. As always, thank you all SO much for following along and being such awesome, fun ladies to get to know!!
Check out more Weekly Chat posts here. XOXO