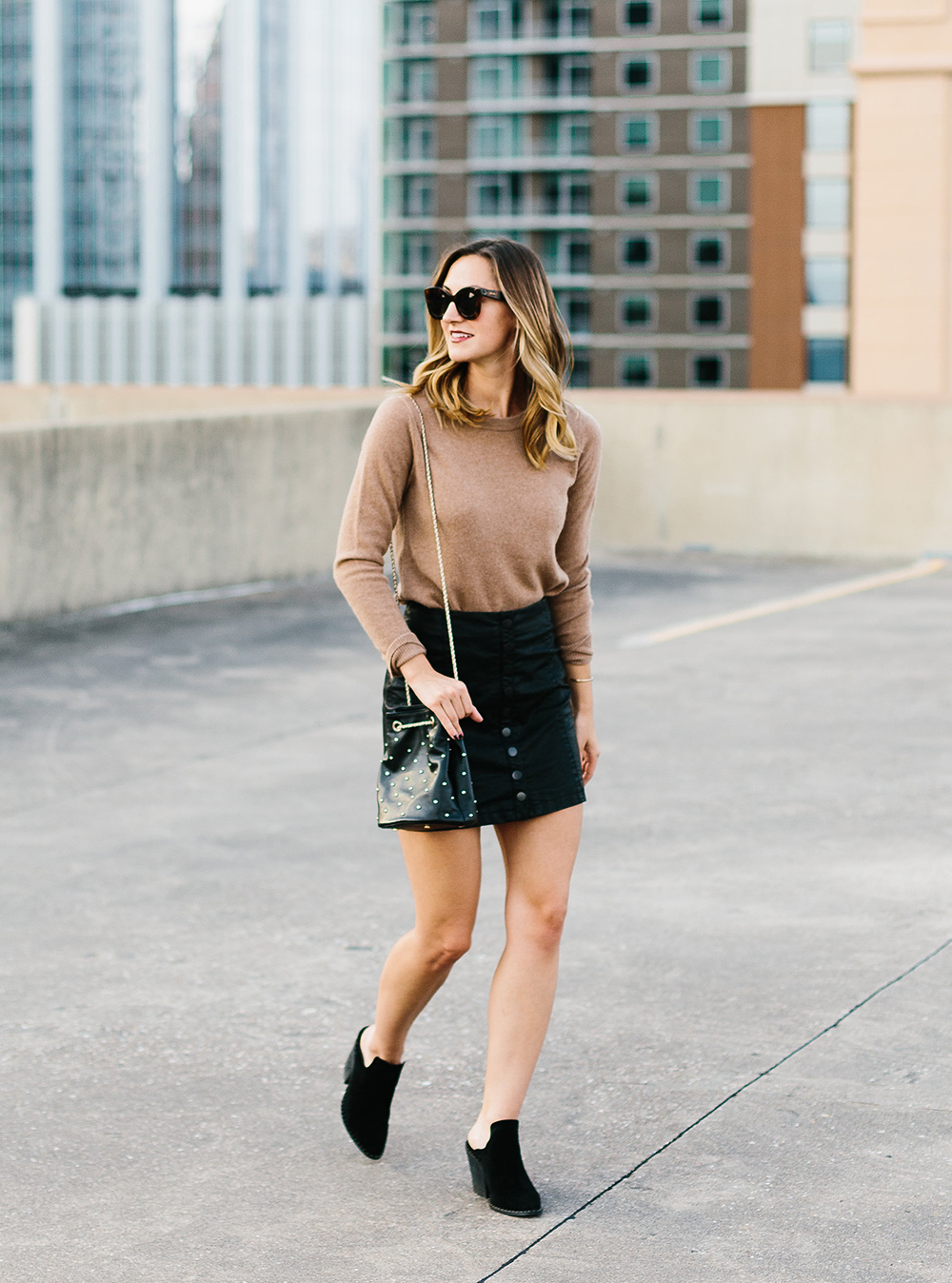 A cold front hit Austin this morning and ohhh my goodness I could not be more grateful! I went for a long walk this morning to clear my head and soak up the gorgeous, crisp weather and felt revived as soon as I got home. Nothing like a true season change to bring some positive juju and make me feel inspired and motivated. I hope y'all are having a great start to your week, too!
One of my favorite color combinations at the moment is black and tan. I know I know, 2016 Olivia would have been terrified to wear so much black (always been my constant struggle!), but 2017 Olivia has finally gotten into a rhythm of incorporating more black pieces…and I must admit, I am LOVING it! Chic and timeless, you can't go wrong investing in black staples to build your wardrobe. Aaand speaking of fall staples: this ultra cozy cashmere sweater (under $100!).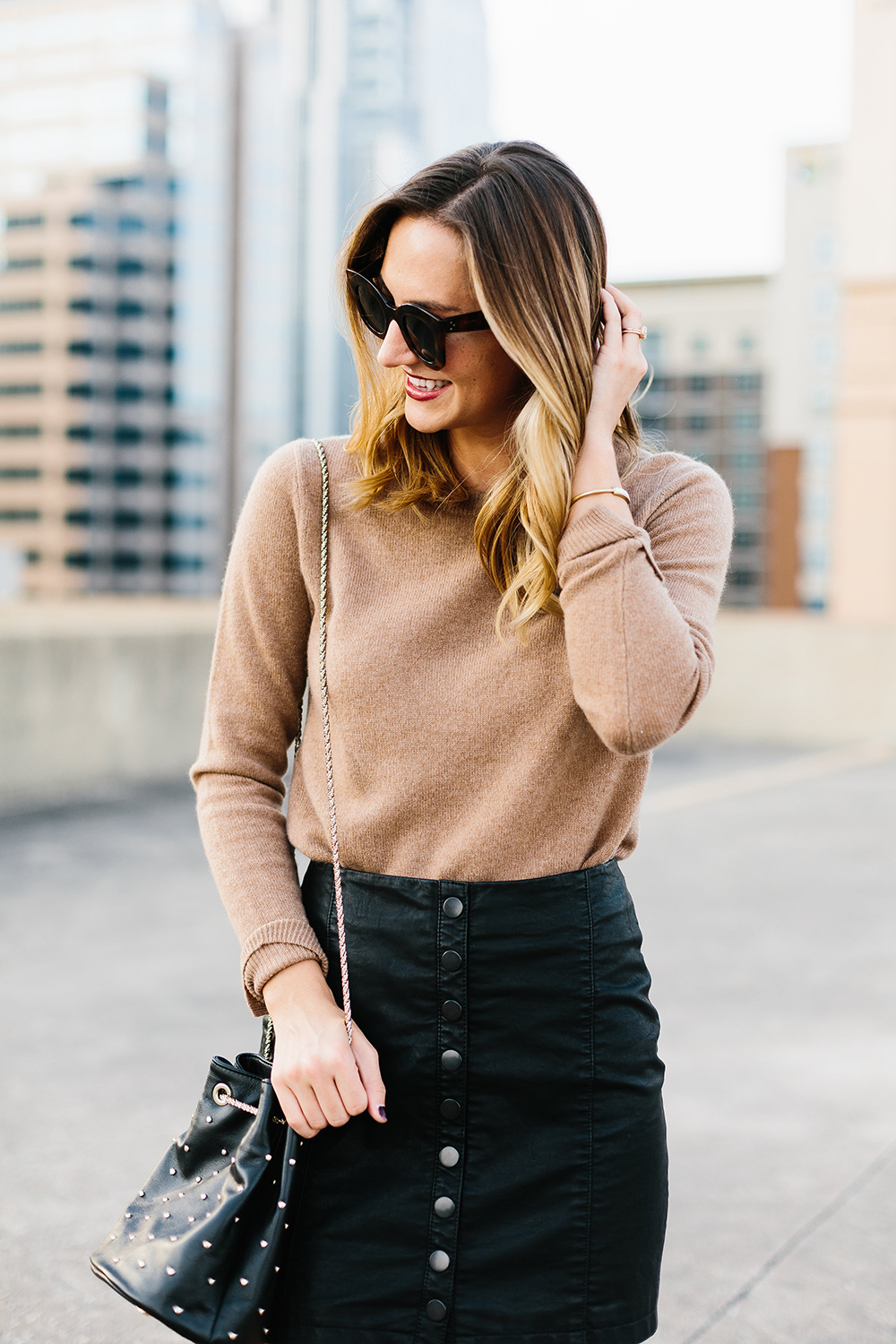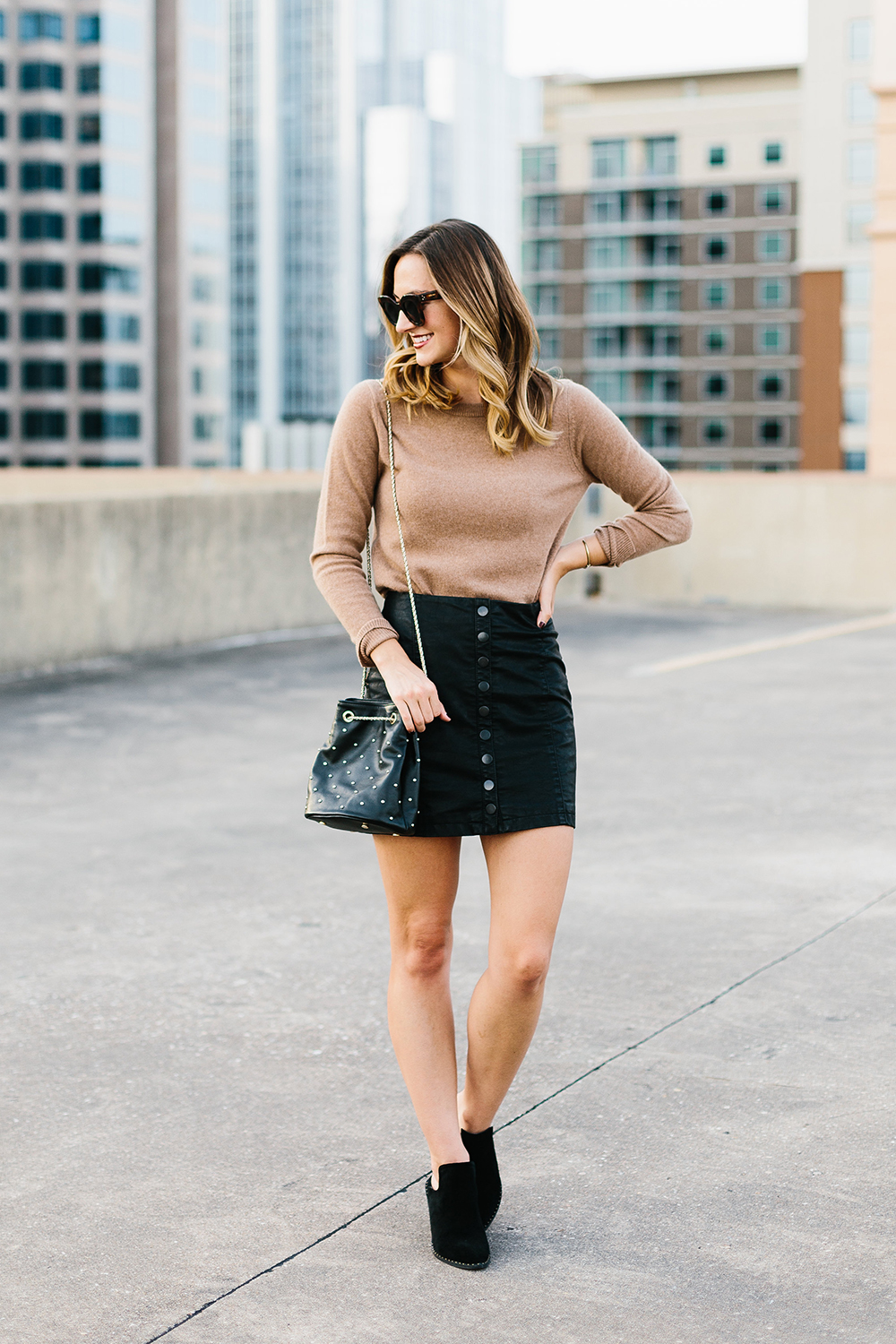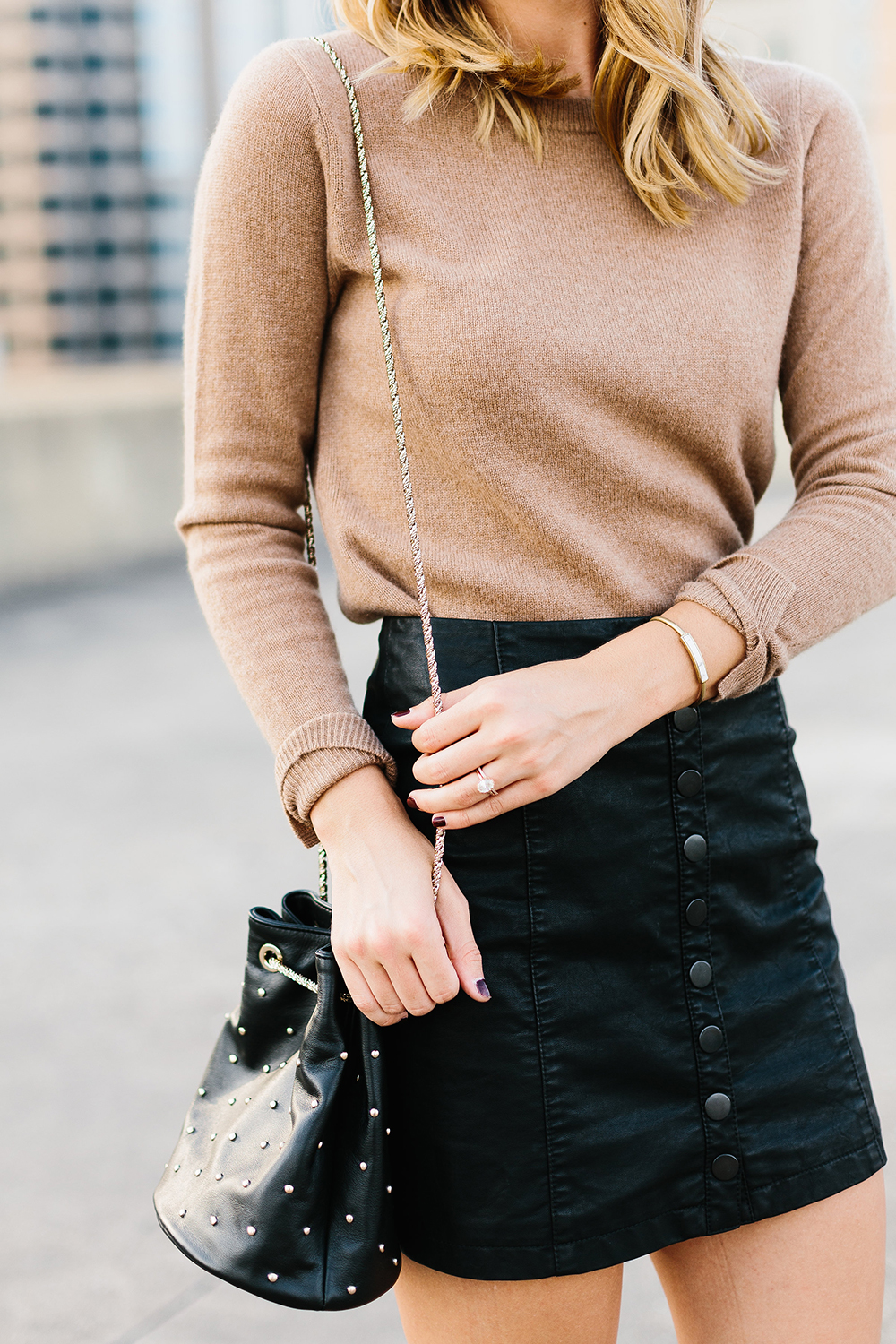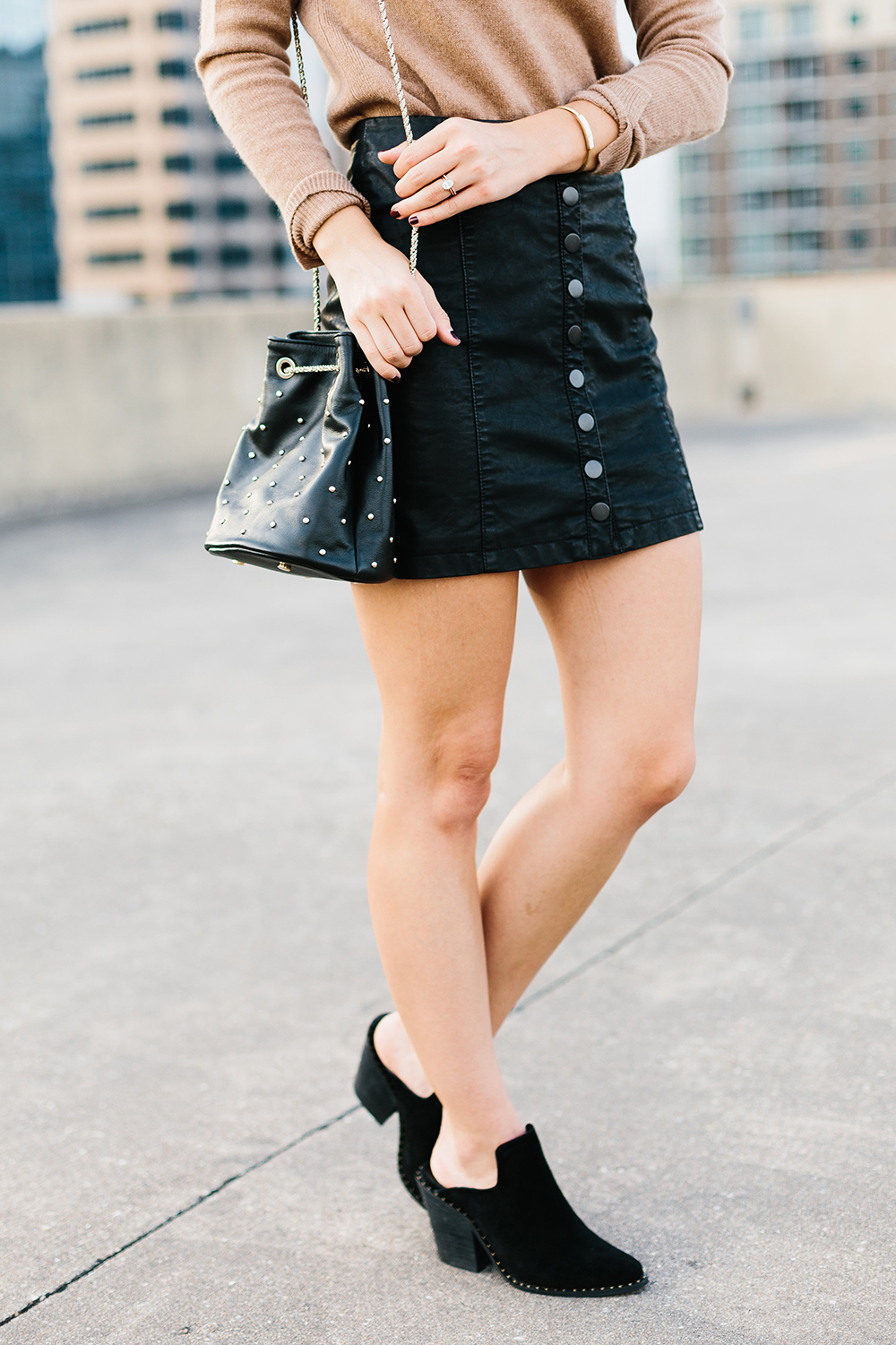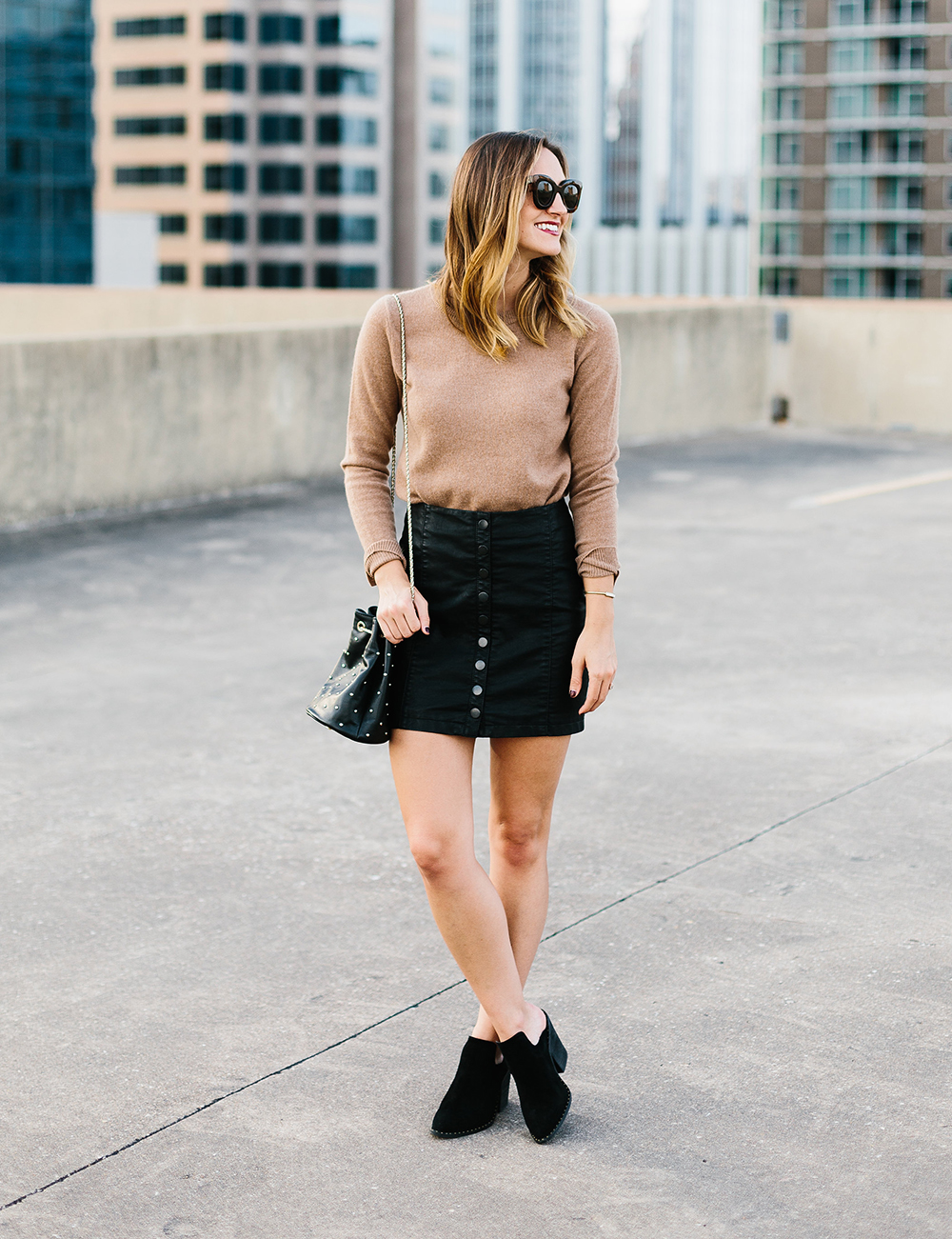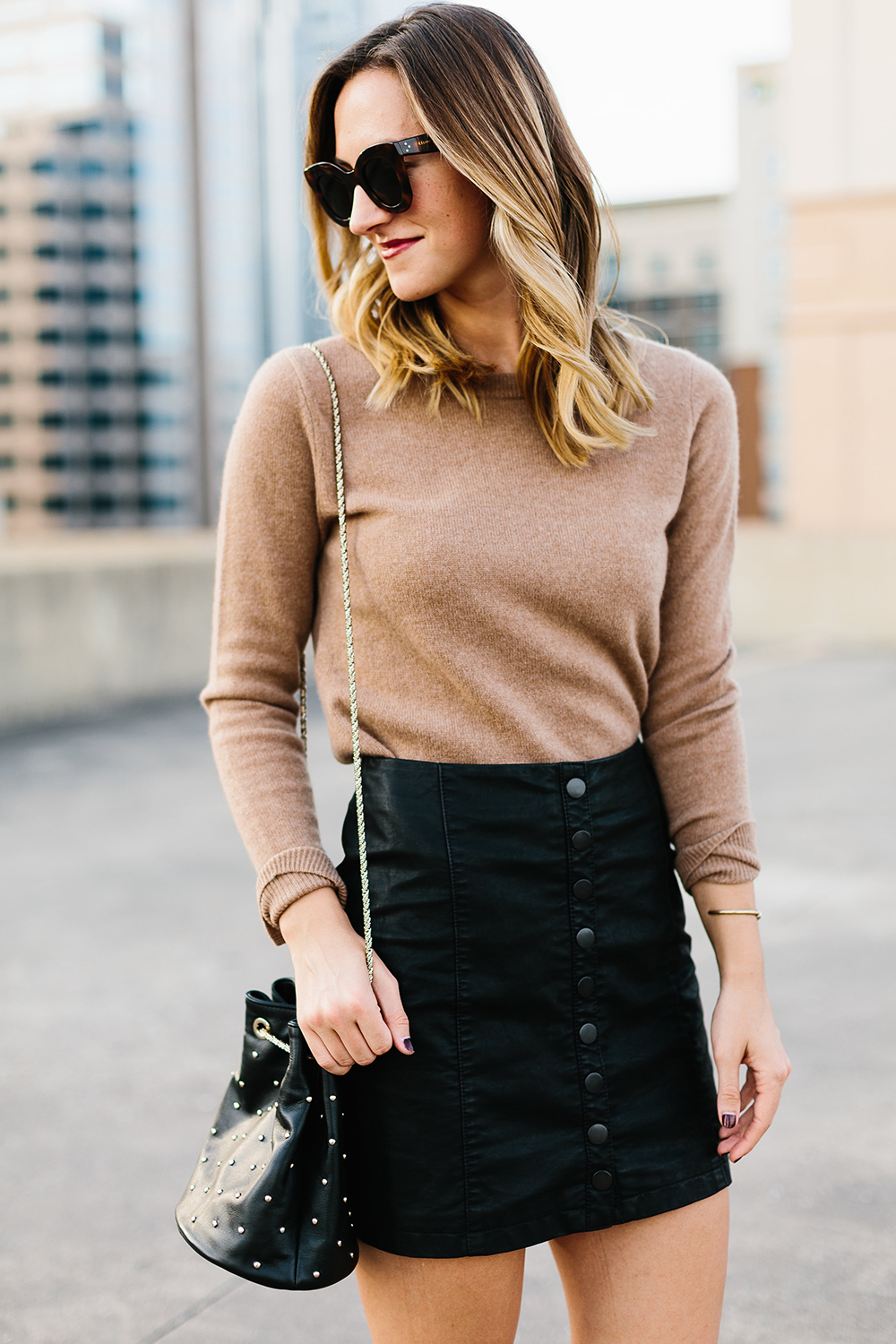 My sweater is from Nordstrom and it's just $89, which is an amazing price point for a beautiful cashmere sweater! It comes in about 10 color options (and stripes!) and I'm wearing size XS for reference. Can't recommend it enough…it's SO cozy and soft!! Would also be cute layered over a plaid button up with some cute boyfriend jeans & tan slides for a more casual, everyday outfit.
I scooped up this skirt last year from Free People and though this exact style isn't around anymore, I'm linking to a nearly identical option (sans the buttons), also by Free People. I have worn this thing countless times and it's my go-to when packing for travels and want to throw in something that could easily be dressed up or down (and doesn't take up a ton of space!). Ps. It's "vegan leather" so the price point is awesome.
Lastly, my handbag is Sezane and ohh girls, it is a total showstopper! SO classy and chic, but also fashion forward with the studded details and rope chain. The chain can also be doubled up – another detail I love that makes the it so unique. This handbag style comes in a TON of gorgeous color options (I've been eyeing the studded blush suede version) – so you really can't go wrong. Every time I wear it I receive compliments, it's a beauty!
Fingers crossed this cold front sticks around for a while…it's been so wonderful to actually wear a sweater ALL day, ha! (Normally it works from 7-10am, then it's back to tank tops and shorts…!). Have a great week, XO!
**Photos by Anna Szczekutowicz Photography
sweater – NORDSTROM / skirt – FREE PEOPLE (newer version) / handbag – SEZANE / shoes – CHINESE LAUNDRY