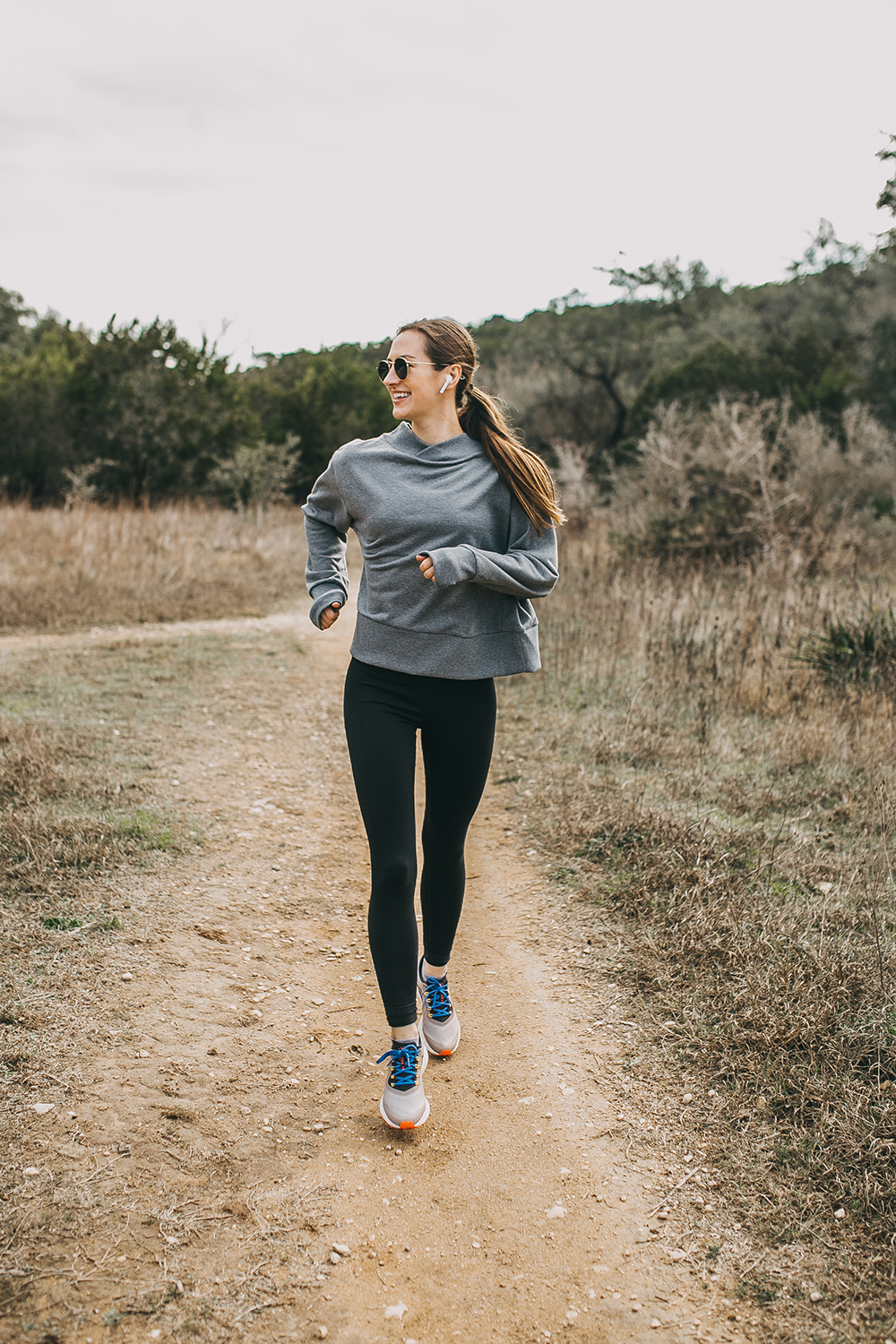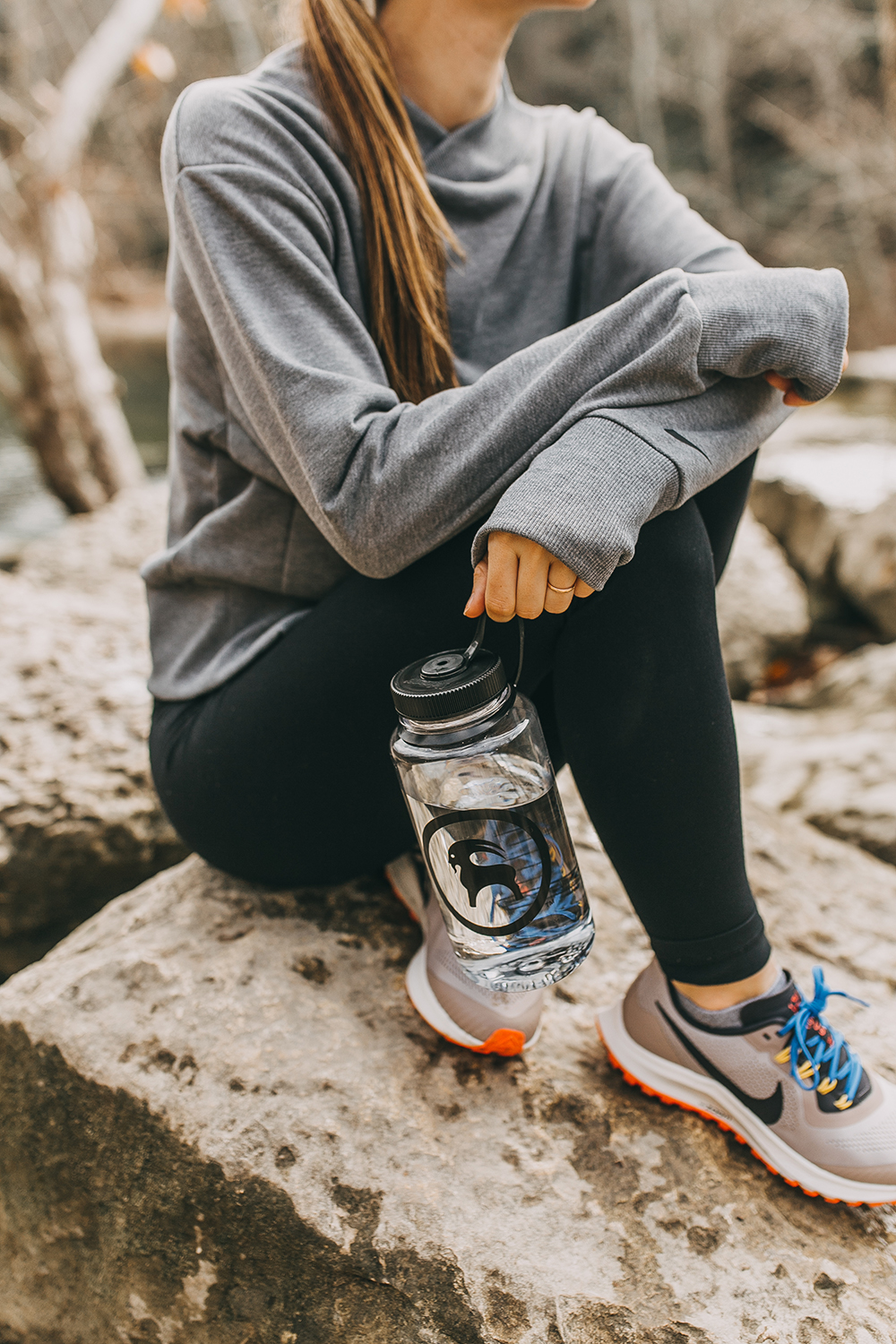 Was there a sport you were really into when you were younger that you haven't spent much time on as you got older? Blake always talks about basketball in that sort of adoring, nostalgic way. It was a huge part of his childhood and teenage years – a time when he could clear his head alone practicing in his driveway or pick up a game with neighborhood kids at a local park. When I think back on the one form of exercise that used to be that stress reliever for me, it's running. From high school through college (…really until I joined the workforce), running was my daily therapy. Not running on a treadmill, but getting outside in the sunshine and heat of summer or bundling up during the winter months. I was never a lover of a gym run – there's just something about being outside and feeling the wind on your face or the sun on your back. And even though summers are brutally hot in Austin, I lived for that crazy sweaty high that a summer run brings.
pullover – NIKE / leggings – NORTH FACE / sneakers – NIKE / water bottle – BACKCOUNTRY

SHOP MORE RUNNING GEAR

A big thank you to Backcountry for sponsoring this post! All opinions are my own.