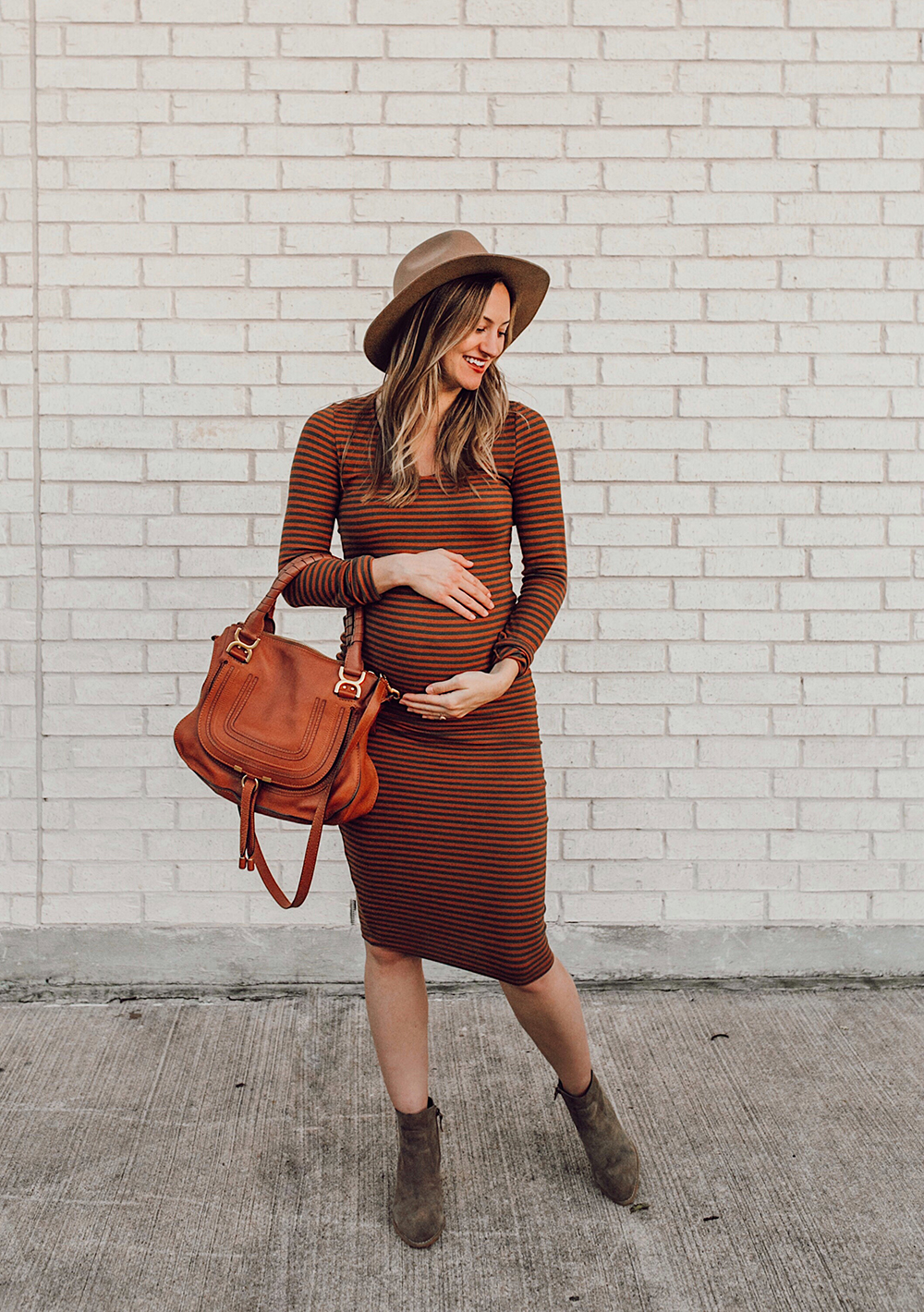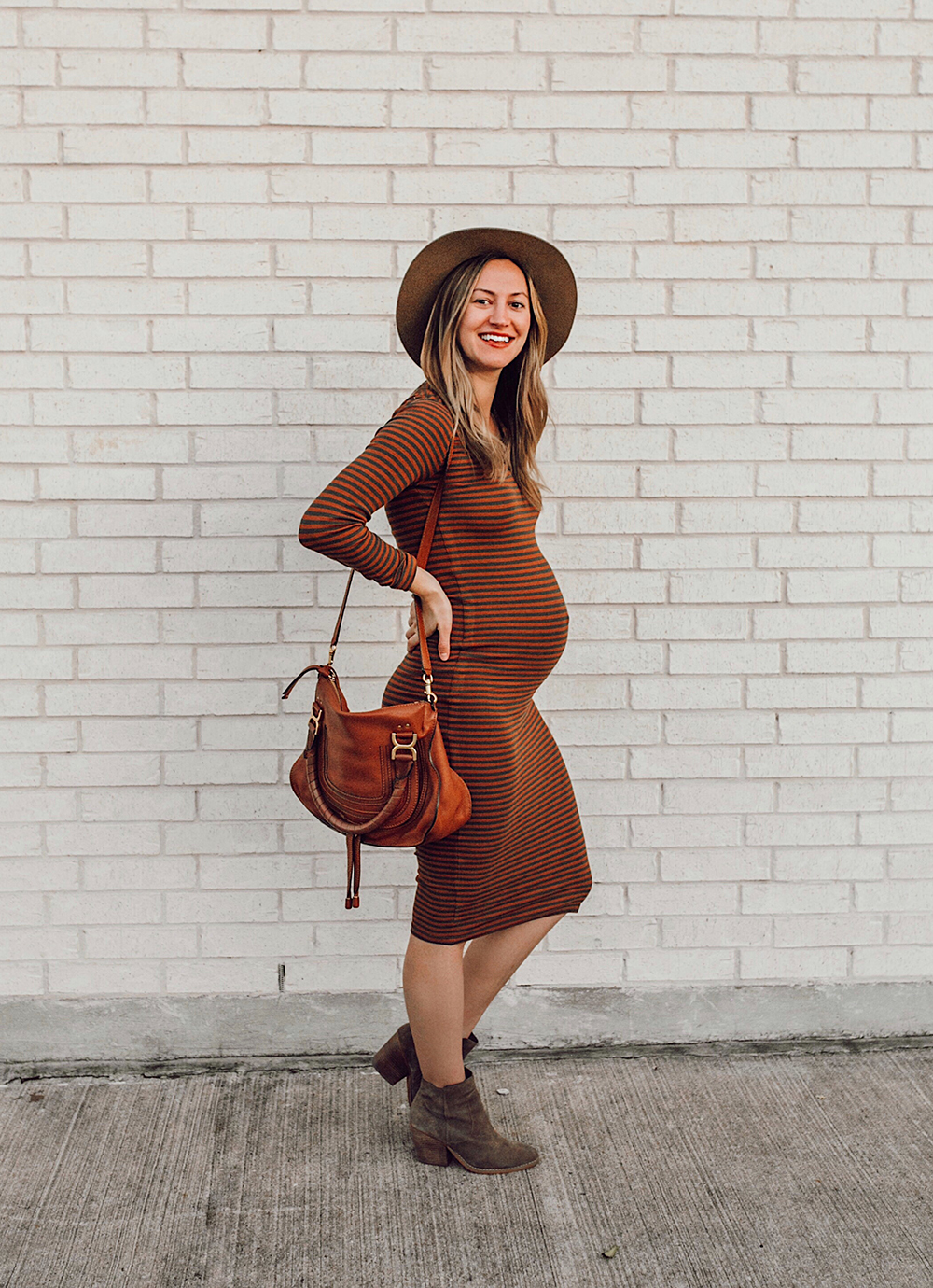 Hello, third trimester! Me oh my things are different around here…ha! Not only has our little guy increased in size (my pregnancy app compared him to the size of an acorn squash this week), but my body has been hard at work and changing daily…not to mention, dressing a big 'ol bump has been more fun than ever. I used to be able to hide the bump (not intentionally, it just wasn't quite as prominent in clothing) even just two weeks ago if I wore an oversize tee and leggings…but alas, those days are long gone and thus, I'm ready to display this belly proudly! With the holidays and baby showers fast approaching (I wore this adorable striped dress to my first shower last weekend!) and anything occasion where you'll want to look and feel pulled together, I've been looking to Motherhood Maternity for aaaall my pregnancy outfits! I have been shopping there since I found out I was pregnant, and it's proven to be my "safe haven" for clothes that make me feel really beautiful, even on days when I don't necessarily feel my best!
**Fellow mama-to-bes! Motherhood is offering 40% off one full-priced item with code LIVVY40, time to get your holiday outfits ready!! (Valid through Dec. 10th, 2018).

A big thank you to Motherhood Maternity for sponsoring this post! All opinions are my own.