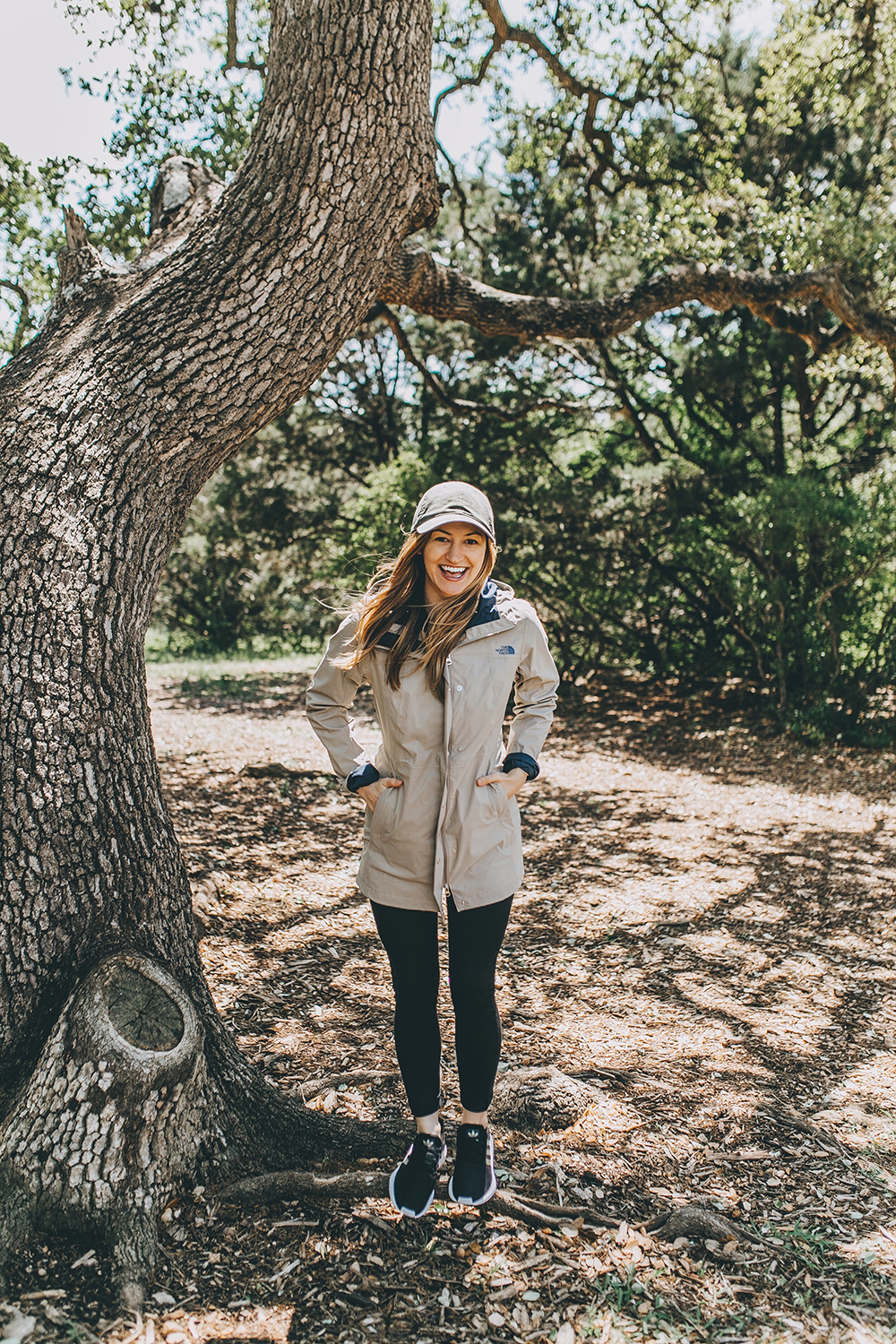 Hey there, big cheesy grin! I've been feeling really good lately and I'm attributing those happy vibes to more time spent outside  (…and exercise…wowza that really does do wonders!). We've had the strangest weather in Austin lately – one minute the sun is shining and the next there's a torrential downpour. Funny enough, I intended to shoot this post during a rain sesh (…hence that adorable raincoat…) but once we parked it cleared up and the sun started beaming. No complaints here, though! Vitamin D does a body and mind good. You know the saying, "April showers bring May flowers" – so I am totally okay with all the rain if it means we're looking at an extra lush and sunny May!
jacket – NORTH FACE / leggings – PRANA / hat – PRANA / shoes – ADIDAS / sunglasses – RAY BAN (similar)
SHOP MORE RAIN JACKETS
A big thank you to Backcountry for sponsoring this post! All opinions are my own.