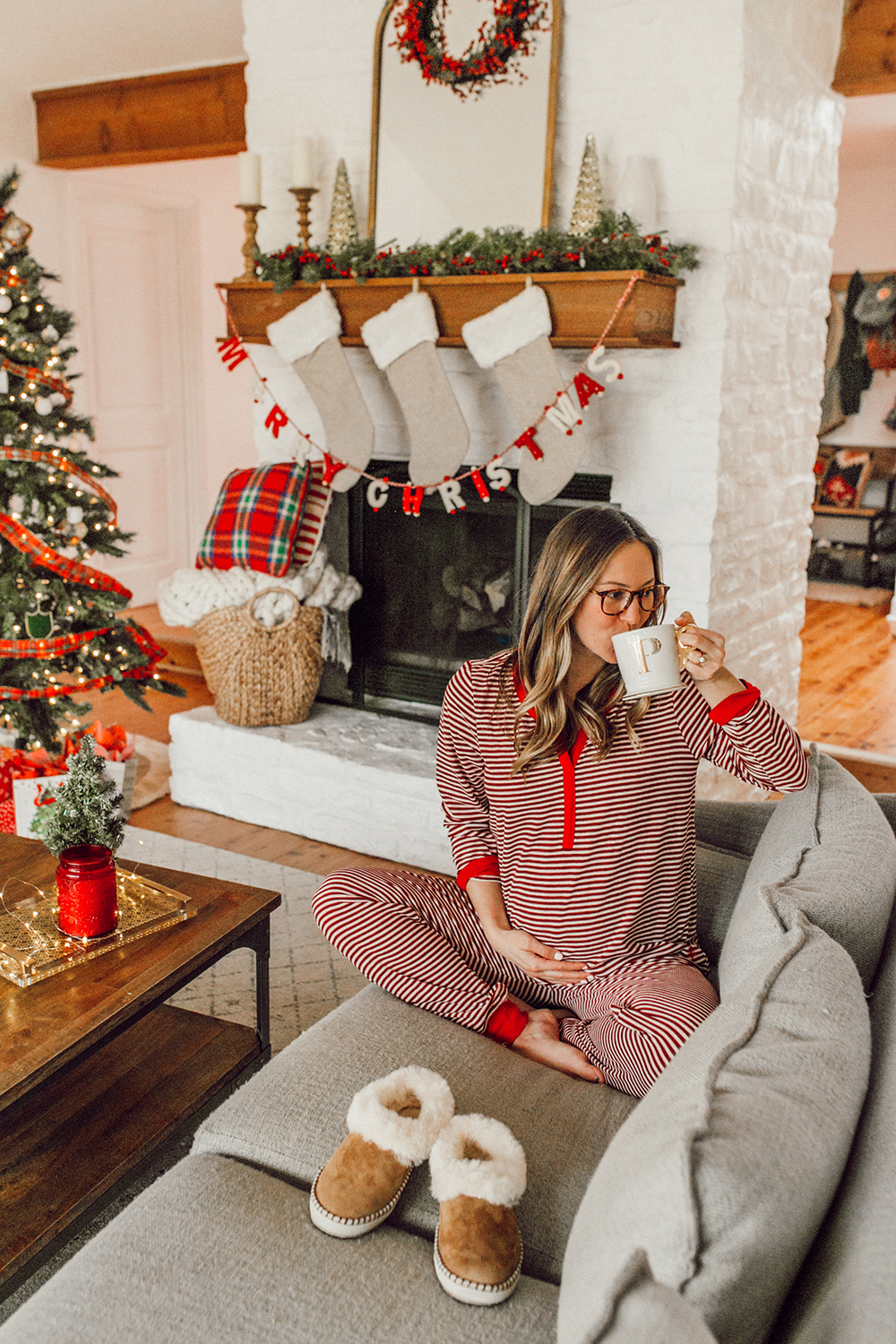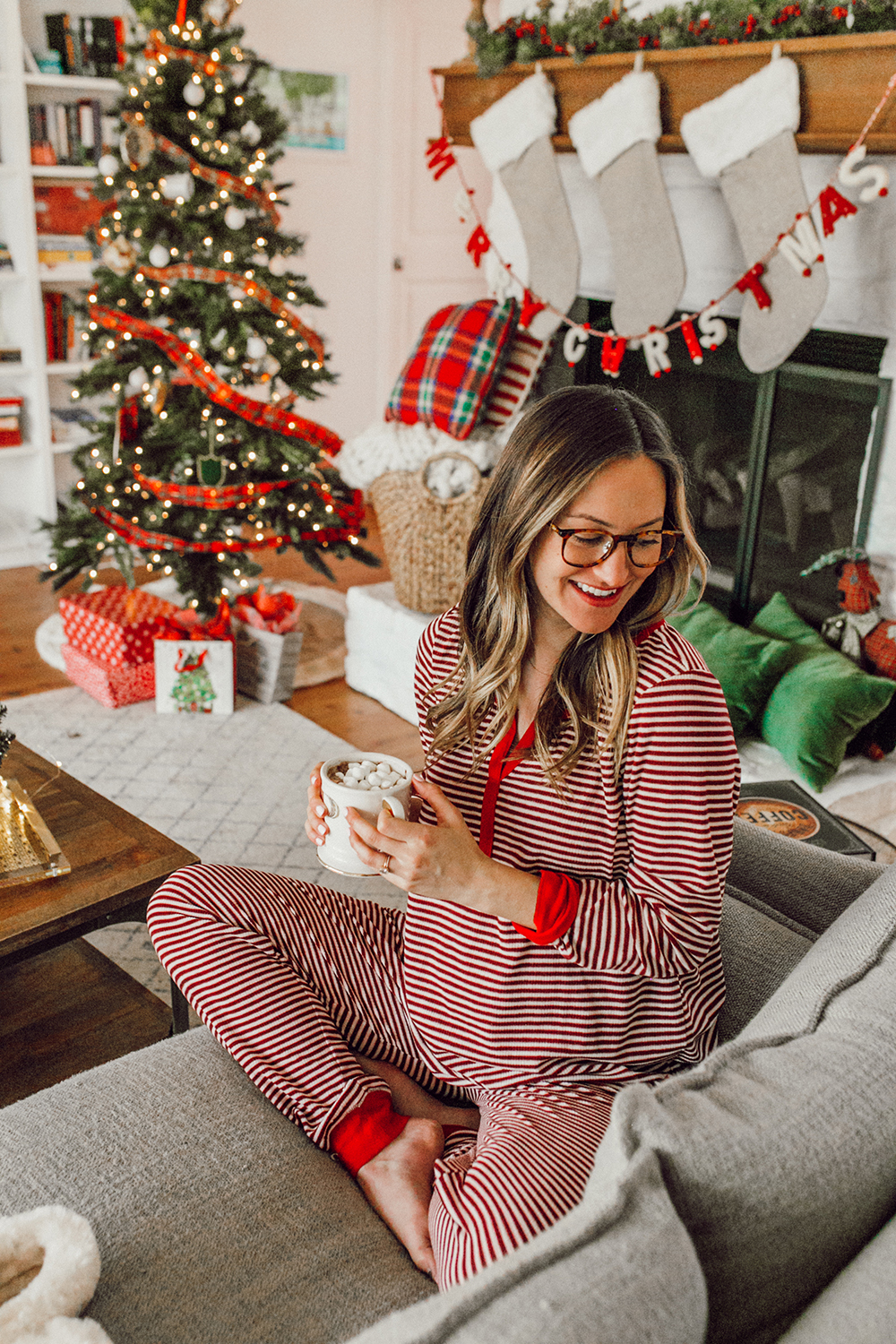 If there's one topic I have become an expert in at this point, it's most certainly loungewear and pajamas! I was so darn excited to work on this post because a big pregnant belly this year means that next year I'll have a little mini me dressed to match! I don't know about you, but when I think of motherhood, matching holiday pajamas is #familygoals in my head, ha. I tried my hardest to wrangle my pups for this shoot, but alas, they preferred to go play outside in the mud…go figure, huh? 😉
If you're looking for matching PJ's for you and your friends, husband (…apparently Blake's not into matching pajamas for photos…THIS year! 😉 ), family or ya know, you just want to feel extra festive and adorable on your own (…hi, that's me!), then look no further than Jockey for all of your holiday pajama needs!
A big thank you to Jockey for sponsoring this post! All opinions are my own.