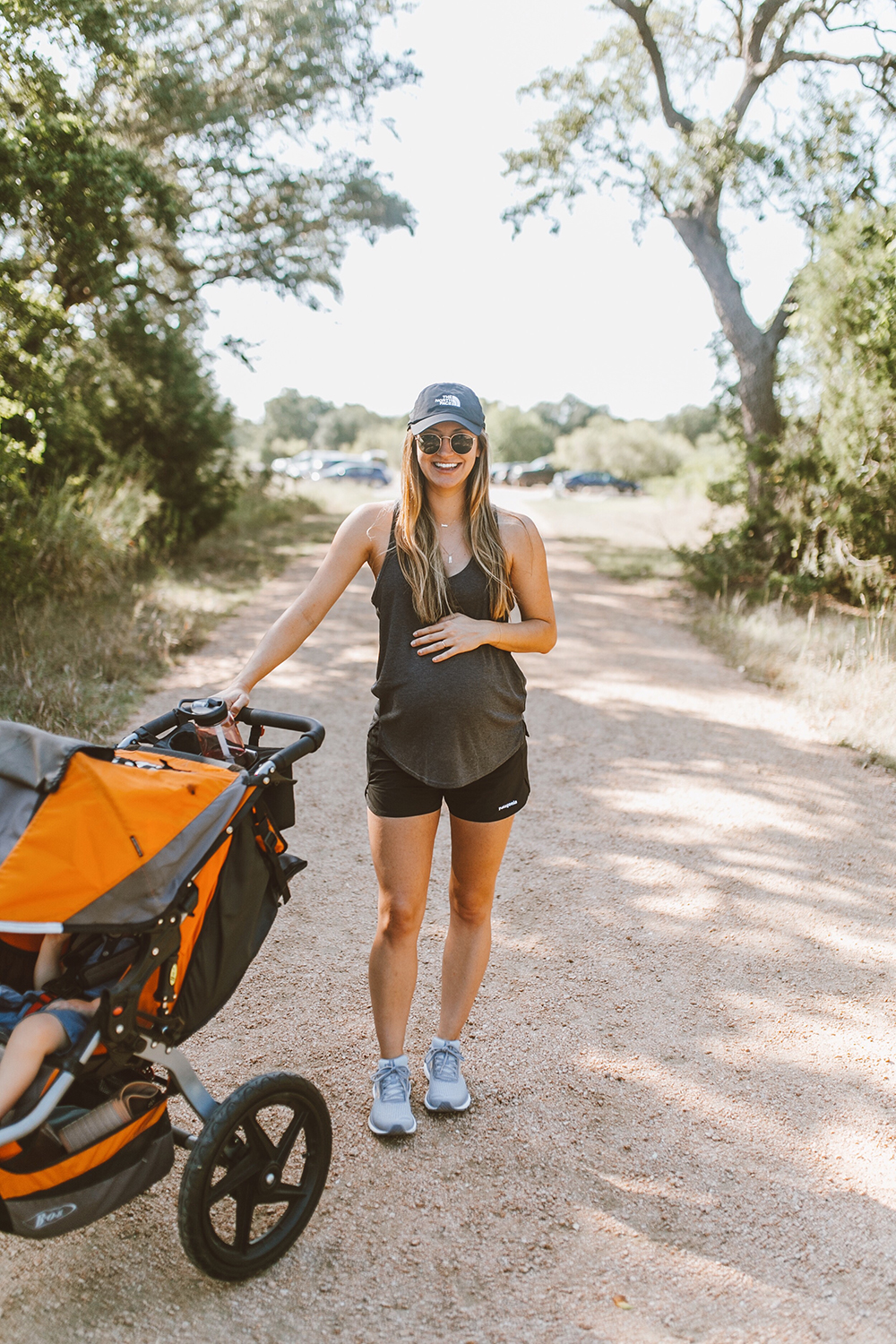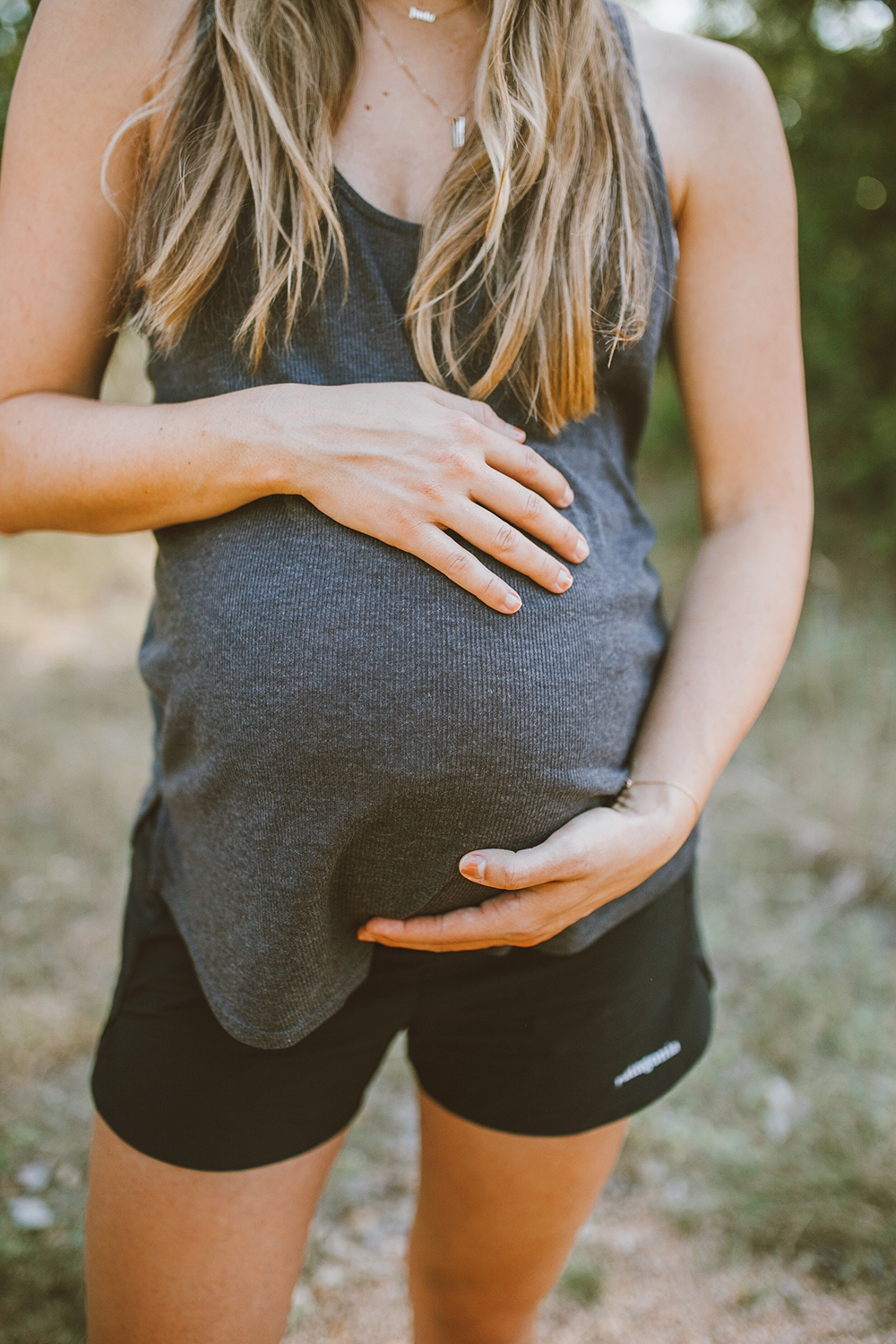 I can finally say it: we're in the home stretch! Currently 38 weeks over here doing my best to stay calm, comfortable and as active as I possibly can. Two days ago the word to describe this stage of pregnancy would have been "miserable" haha ah! (Hey, when you've reached the stuffed sausage feeling of pregnancy, I give full complaining rights, ha!). But today is a new day and after a morning walk on a nearby neighborhood trail, I am feeling energized, less achy and overall, content. I know I'm a broken record with this mindset, but getting outside and breaking a sweat (even if waddling at snail pace, like me) really can do wonders on your mental and physical state. Pregnancy is not easy, but something as simple as a daily walk can make a HUGE difference in how your feel!
TANK TOP / SHORTS / RUNNING SHOES / SPORTS BRA / HAT / WATER BOTTLE / JOGGING STROLLER (similar, ours is by BOB)

SHOP MORE RUNNING GEAR

A big thank you to Backcountry for sponsoring this post! All opinions are my own.