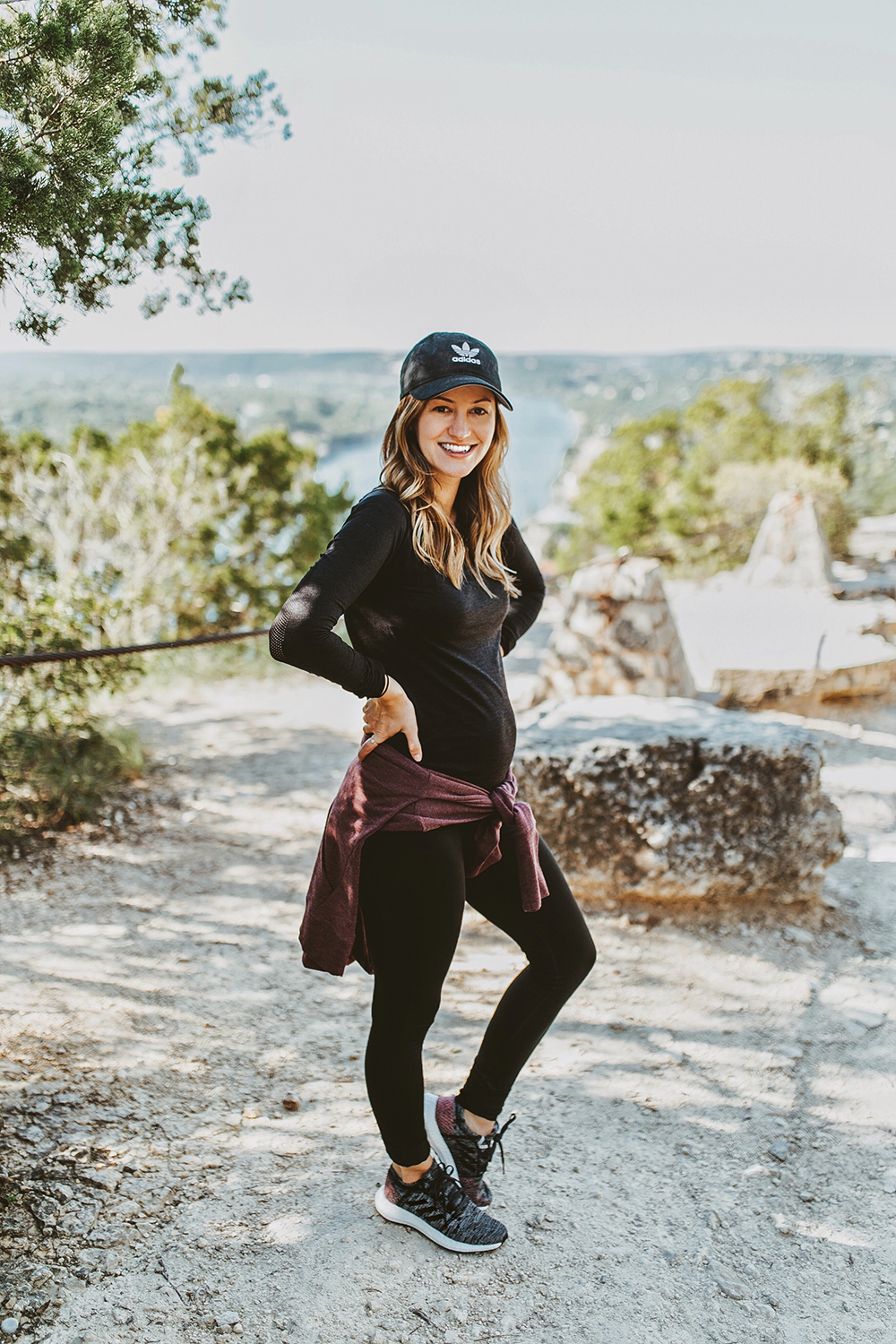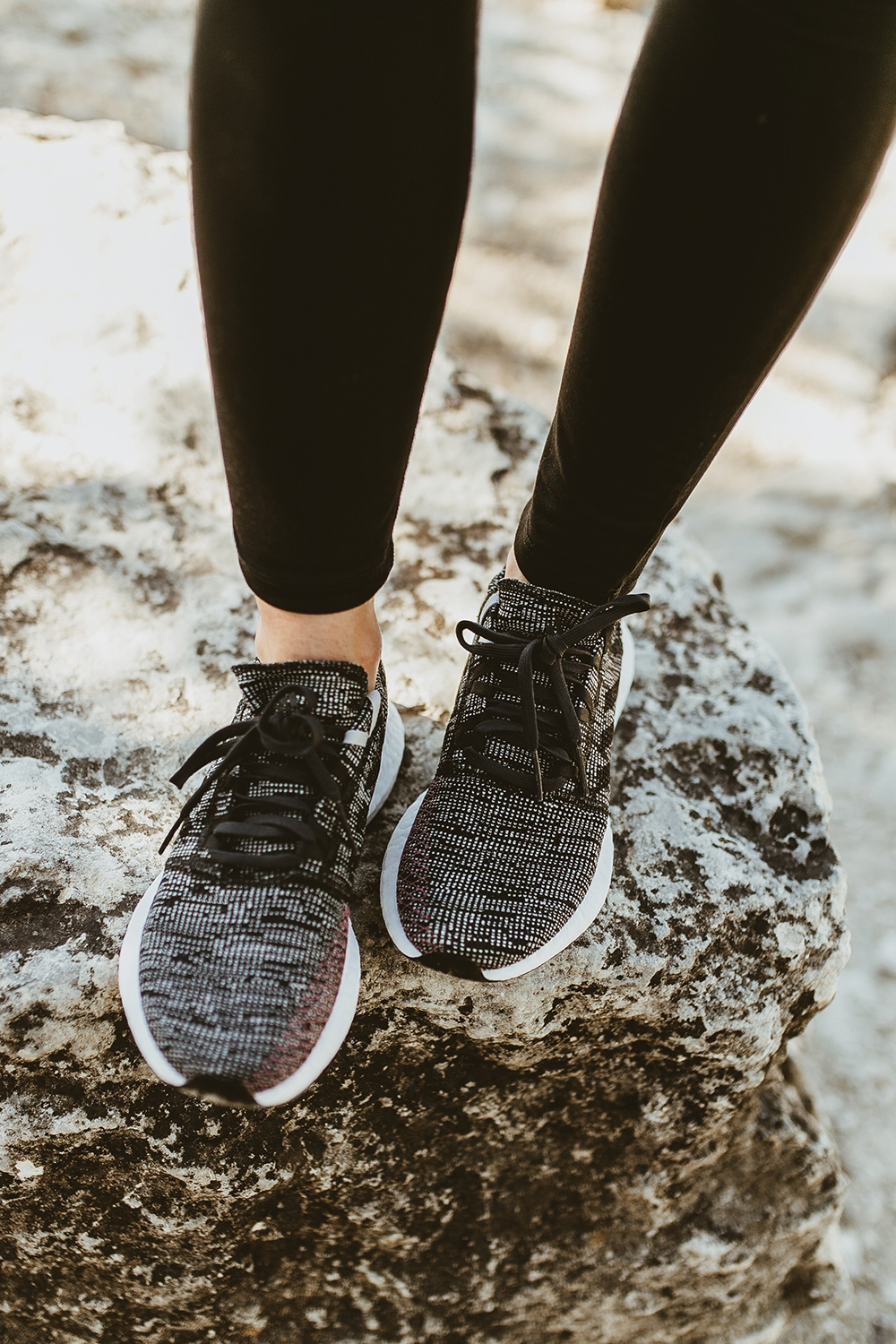 Hey gals, how was your weekend? I spent mine outdoors and it was LOVELY! If you've been reading my blog entries lately, you'll have likely seen this one chatting about 9 things I didn't expect when it came to pregnancy…and my lack of exercise motivation was definitely something I didn't see coming, especially into the second trimester! I've felt like dead weight for the majority of my pregnancy and it wasn't until last week that I really forced myself to get over the "tired" hurdle, pop in my headphones and listen to a Freakonomics podcast (my favorite), and start MOVING. My goal is nothing rigorous, but rather to keep my heart rate up and go on a 40 minute walk, twice a day. Breathe in the fresh air, leave my to-do list (and the dogs haha) behind, and get in some quality "me time." Truth be told, my quickest pace is an 18-minute mile (…god bless haha, ah!). I'm definitely waddling along, but I am out there and feeling so proud of myself!! I've walked four to five miles per day for the last five days…y'all…that's BIG in my world right now haha!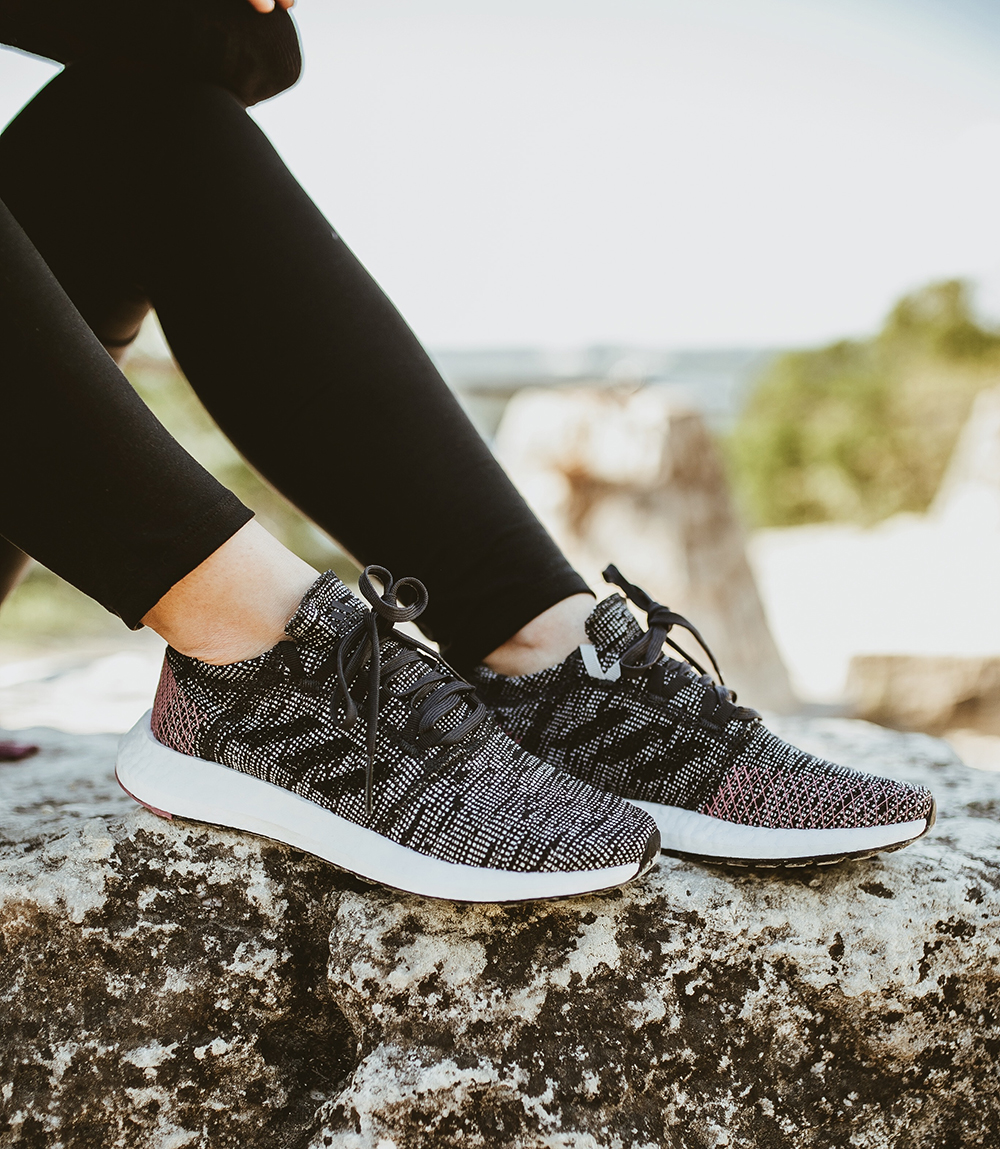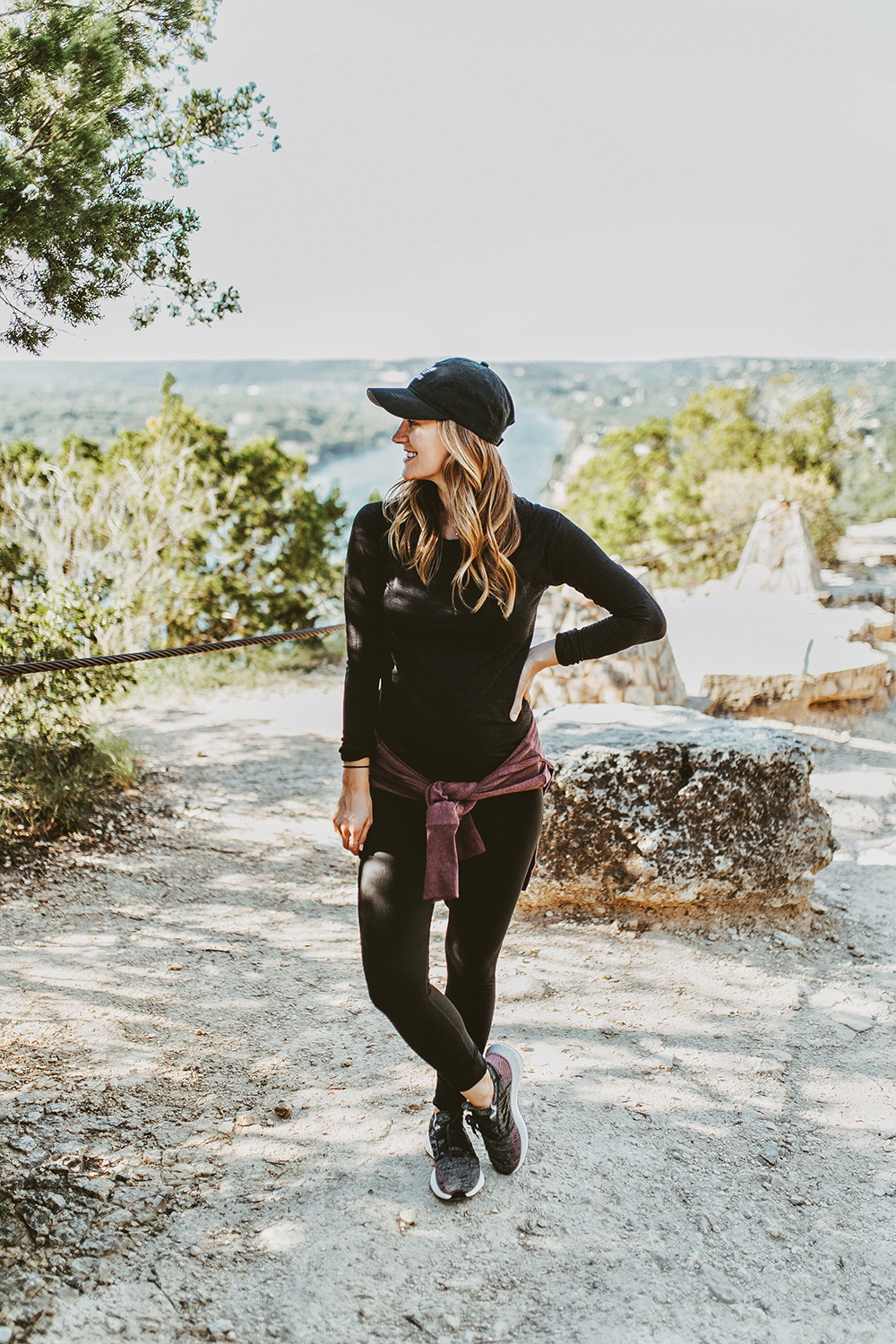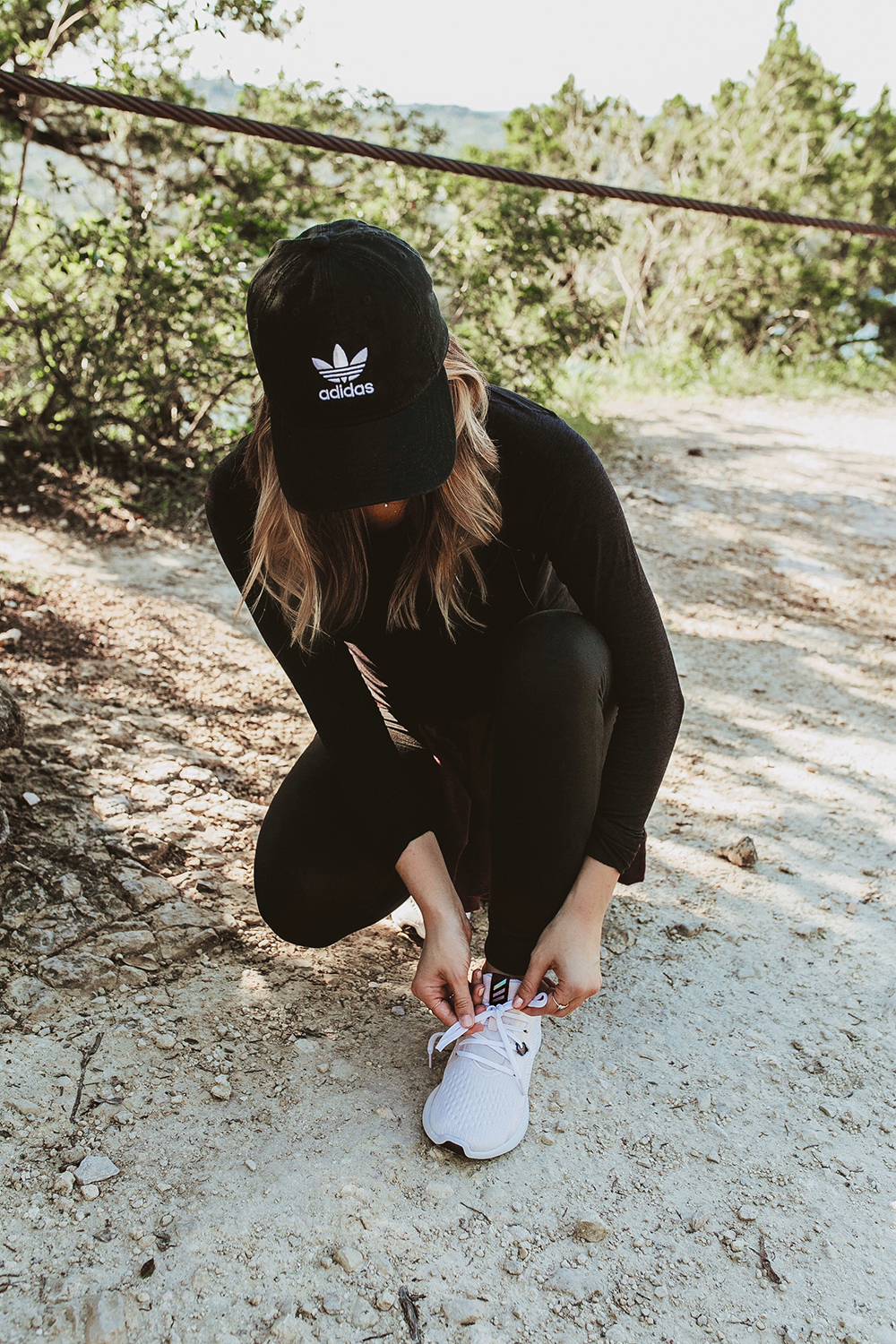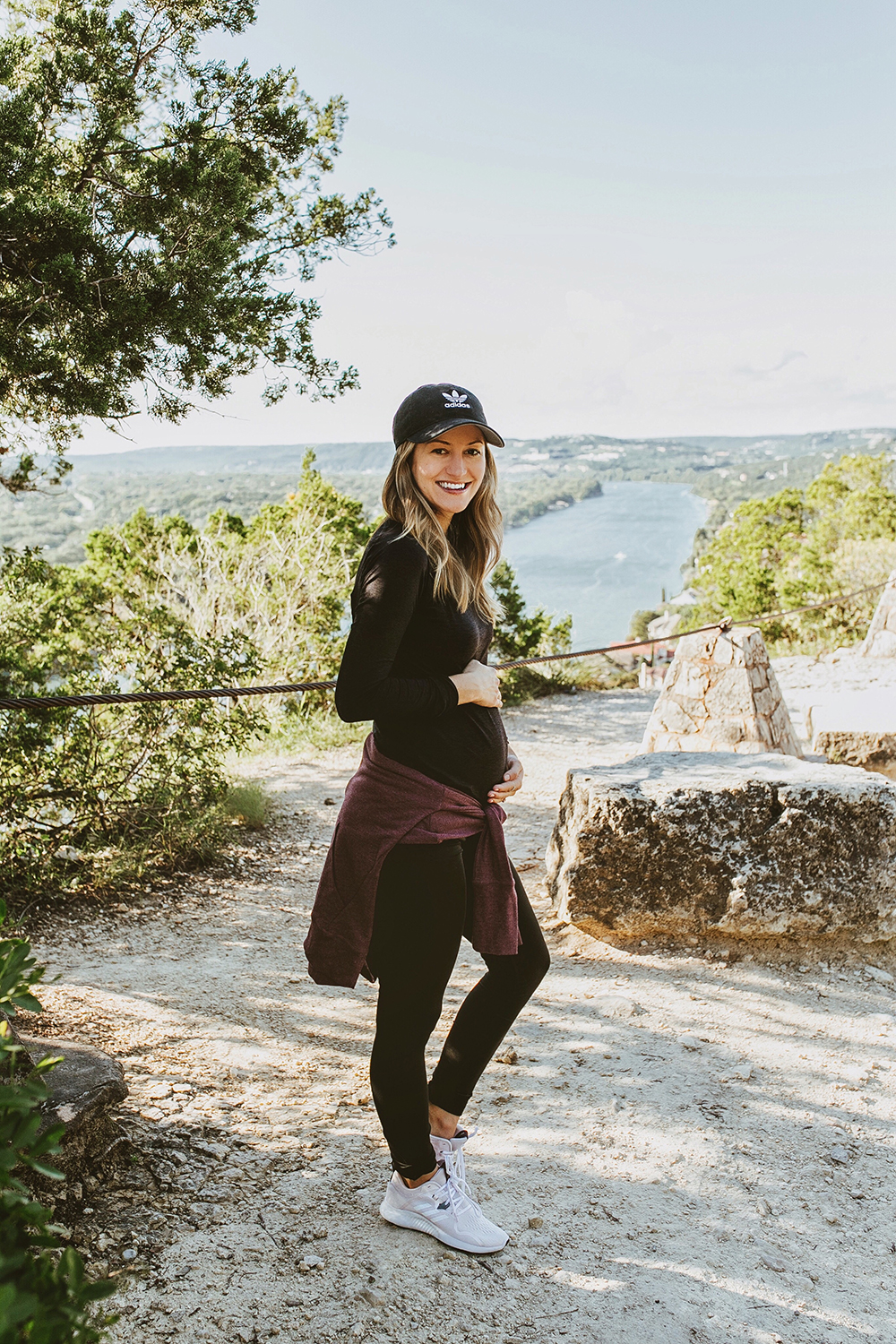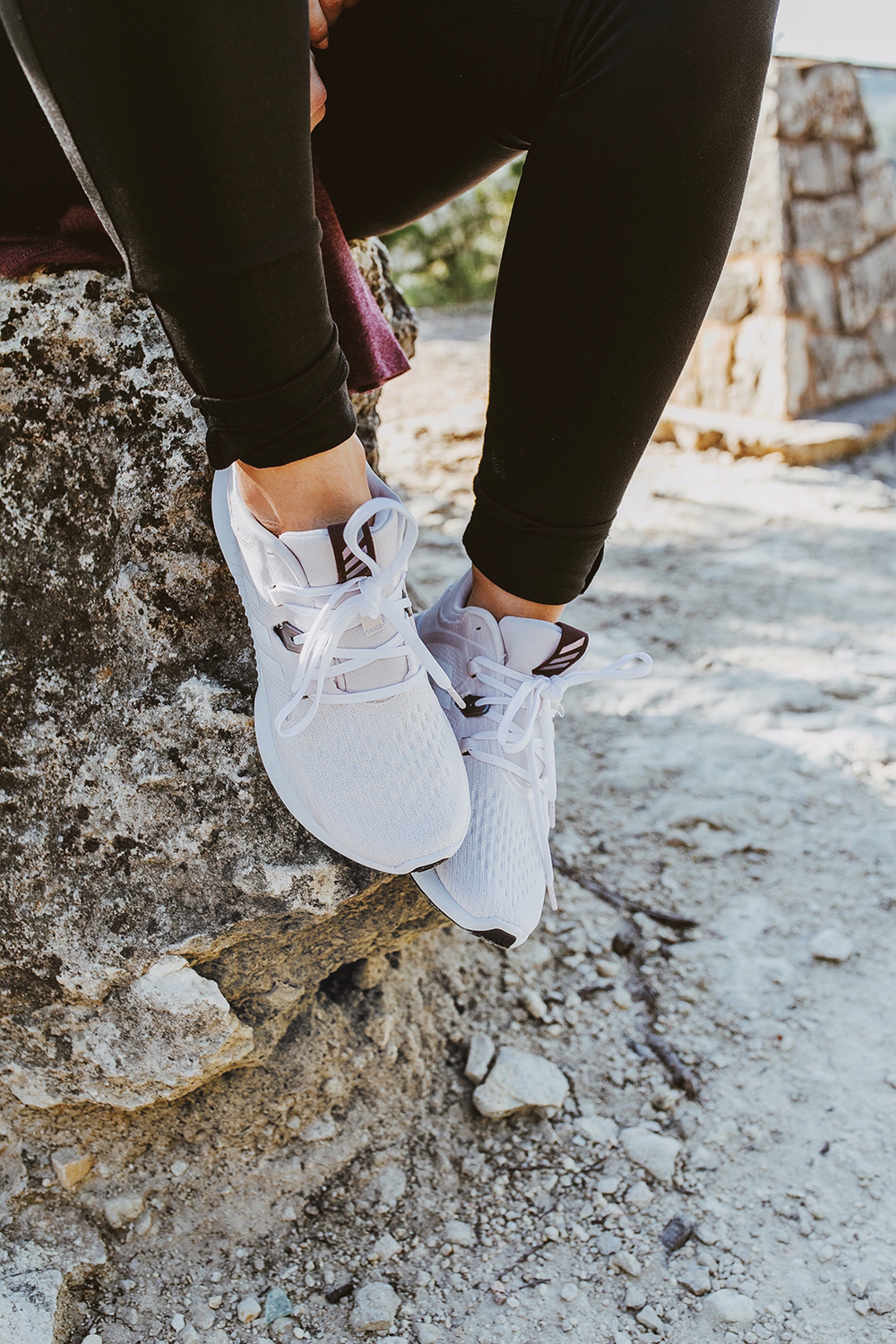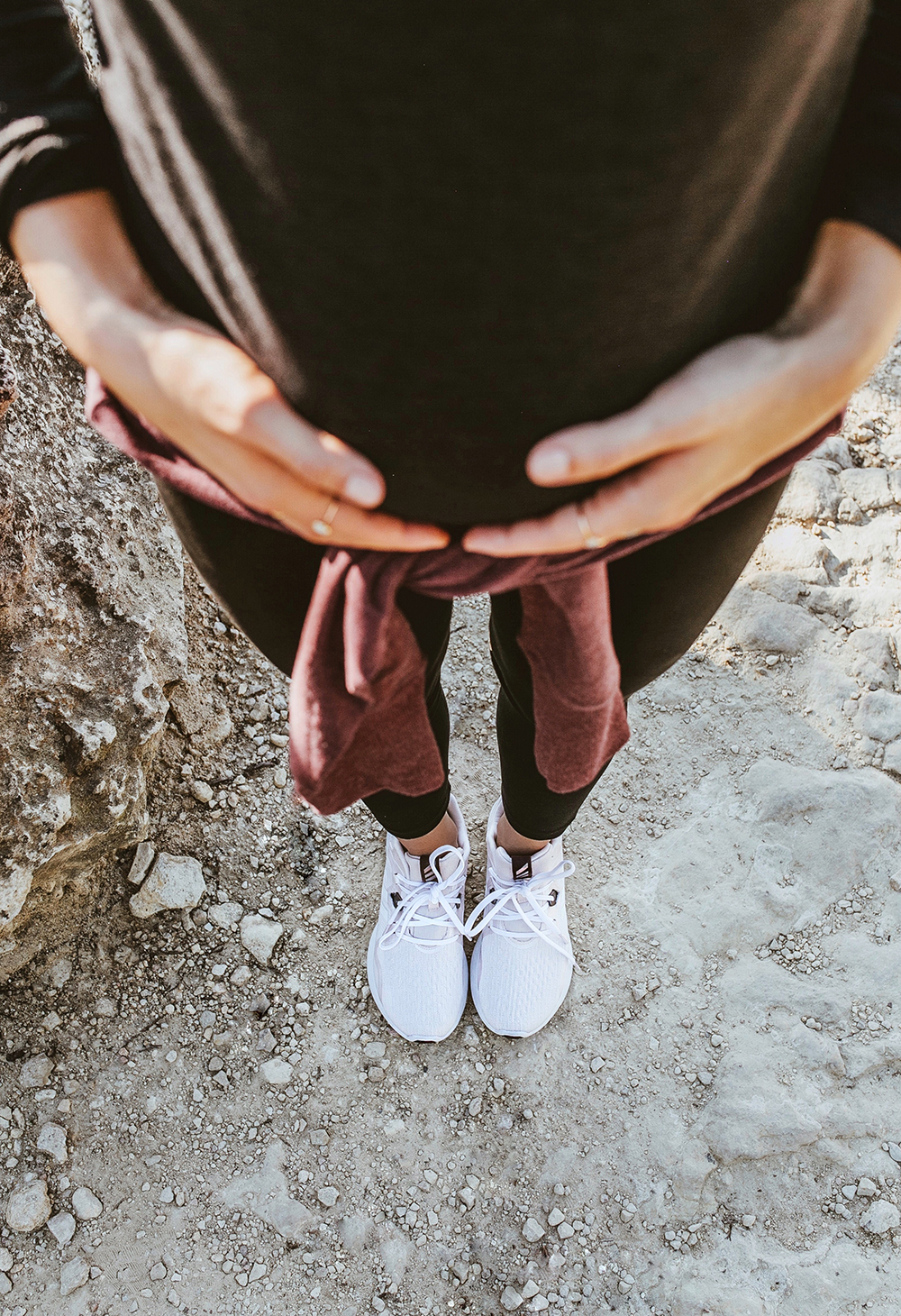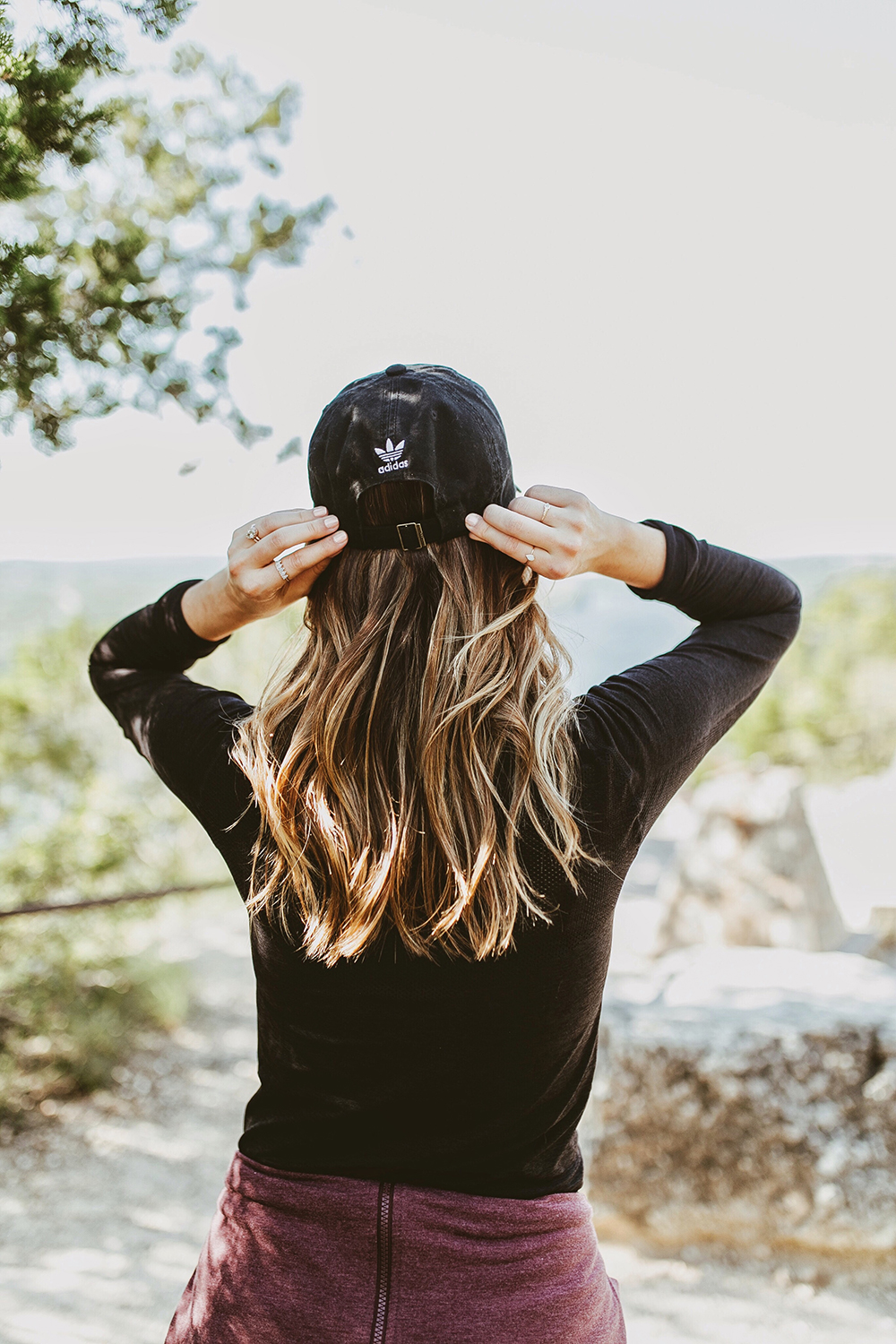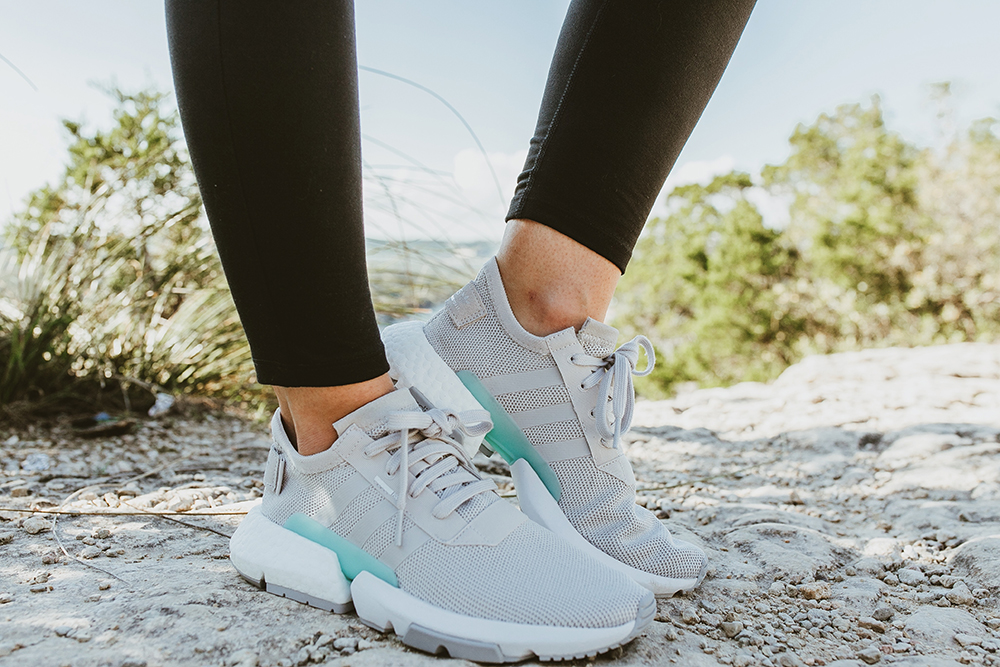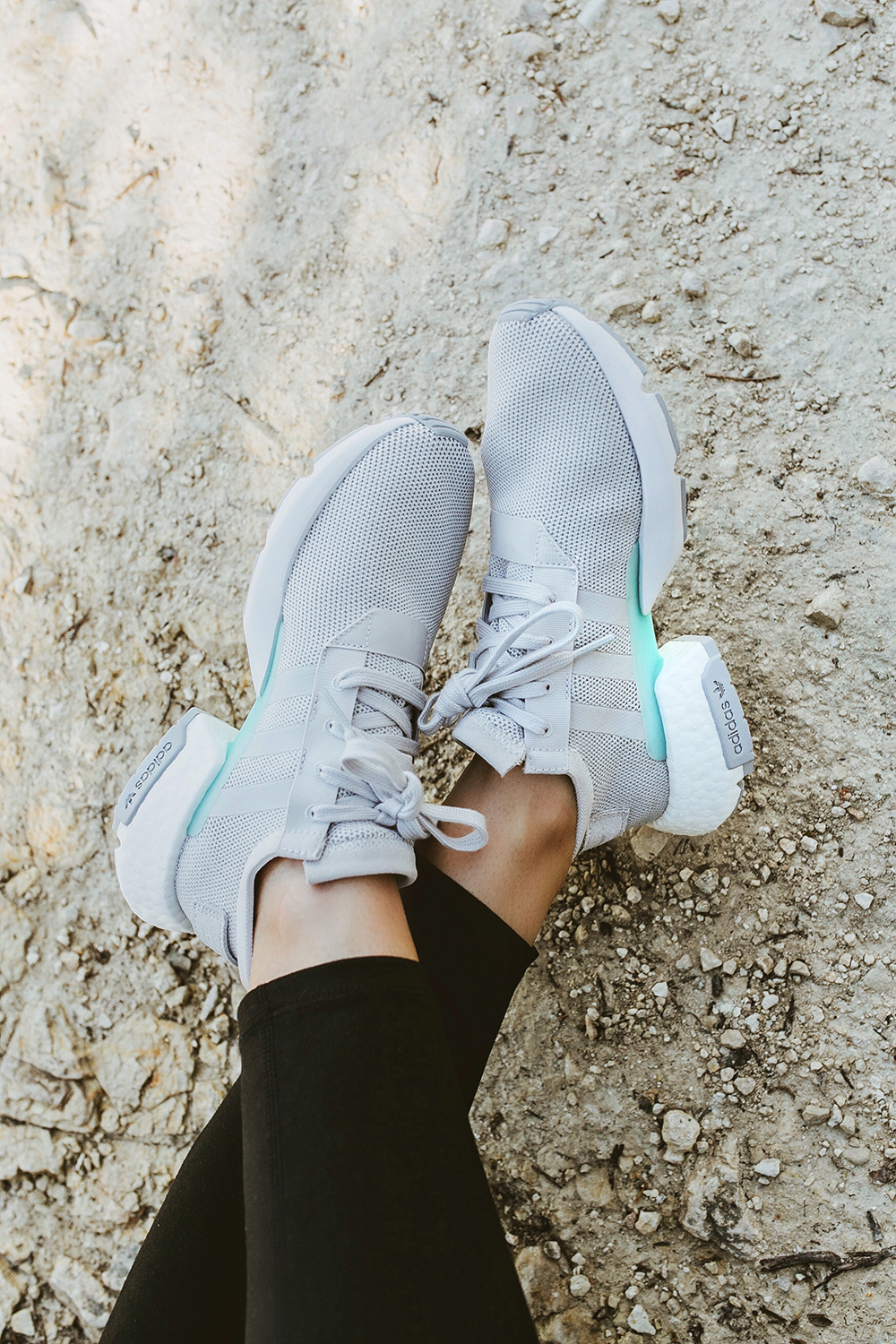 As my body has changed (umm, hello baby boy!), something I've been big on when it comes to self-care (always, but especially during pregnancy), is getting myself new workout gear…and, well, literally NOTHING fits that I wore pre-prenancy haha, so there's that, too! I don't know about y'all, but when I get some new shoes, all I want to do is put those pretties on and put them to good use! Finish Line's assortment of Adidas sneaks is seriously KILLING the game right now. We've got a Finish Line at our local mall and no lie, I will stand two feet from the window displays and just ogle at the gorgeous new colors and silhouettes that Adidas continues to come out with. Sneakers (okay, shoes in general, let's be honest!) are like candy to me…and this selection is AMAZING!
When Finish Line reached out to partner and share a few of their new Adidas sneakers, I couldn't choose just one to post about…I honestly am obsessed with ALL of these!! (Hence why I shot all three!). For one, the colors (omg DROOL) and two, you just feel really good in these styles. Whether for running on a trail or running errands around town, they're comfortable, fashionable and could totally be worn in an athleisure kinda way (swap the sweatshirt for a leather jacket…boom, cute & cool!!).
For sizing reference, all of these run true to size:
Black & Pink (running sneakers) – Adidas PureBOOST GO Running Shoes
Orchid Tint & White (running sneakers) – Adidas Edge Bounce Running Shoes
Grey & Teal (casual sneakers) – Adidas Originals POD-S3.1 Casual Shoes
If you're looking for some new sneakers to up your fitness game, or simply to add a little "feel good" motivation to your workout repertoire, definitely take a look at the Adidas selection at Finish Line! Happy walking/running/moving/getting in some YOU time, friends! XO
SHOP MY ADIDAS PICKS

A big thank you to Finish Line for sponsoring this post! All opinions are my own.