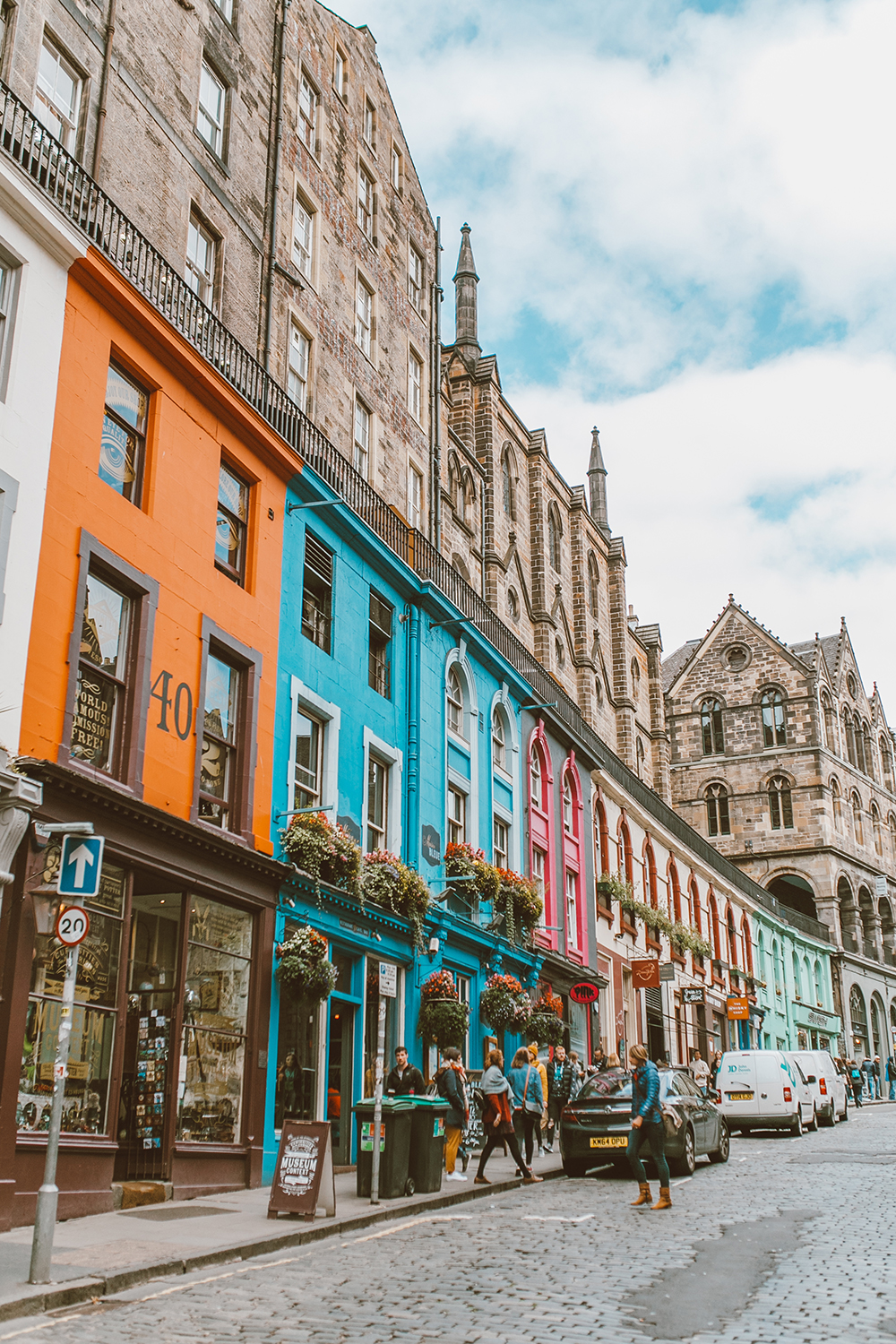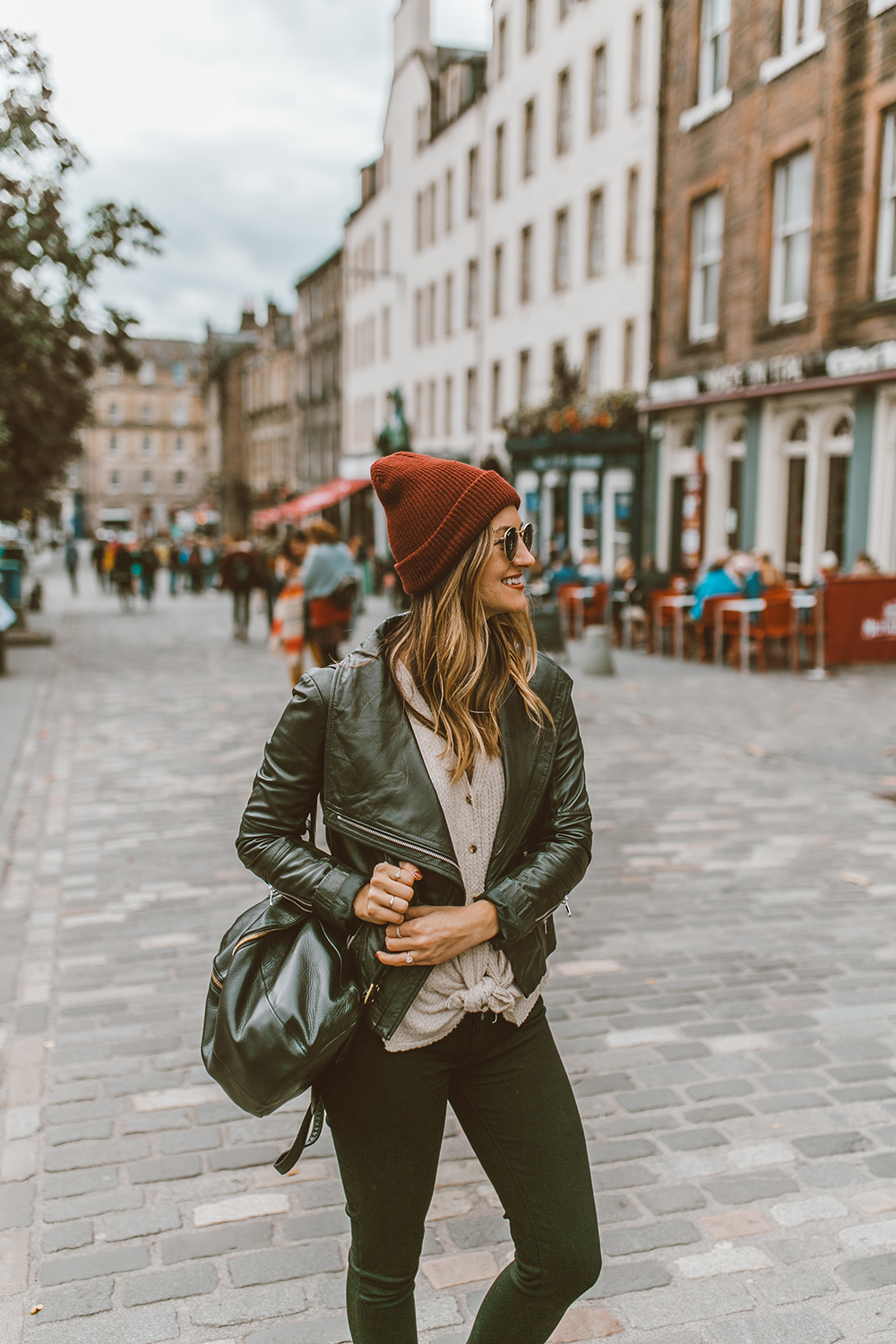 One of my absolute favorite cities I've ever visited, and hands down the one I tell everyone to add to their travel bucket list, is Edinburgh, Scotland. The sights (Harry Potter dreamland!), the people (kindest you'll ever meet), the food (delicious!)…the combination of centuries old architecture juxtaposed with modern buildings, restaurants and shopping centers is something unlike anything else. It sort of reminds me of Rome but in a less gimmicky, touristy way in the sense that you'll be sitting outside at a cafe and boom – directly to your right is the Pantheon…ya know, just a casual construction built in 126 AD and perfectly standing (…like what?! Insanely incredible!). I don't know about your city, but you definitely won't experience anything close to that feeling in Austin, Texas, ha! Needless to say, cities with such rich histories are my very favorite to visit. It's so fascinating to walk amongst castles and stroll through alleyways that have been there for hundreds of years…and you will experience just that and so much more in Edinburgh!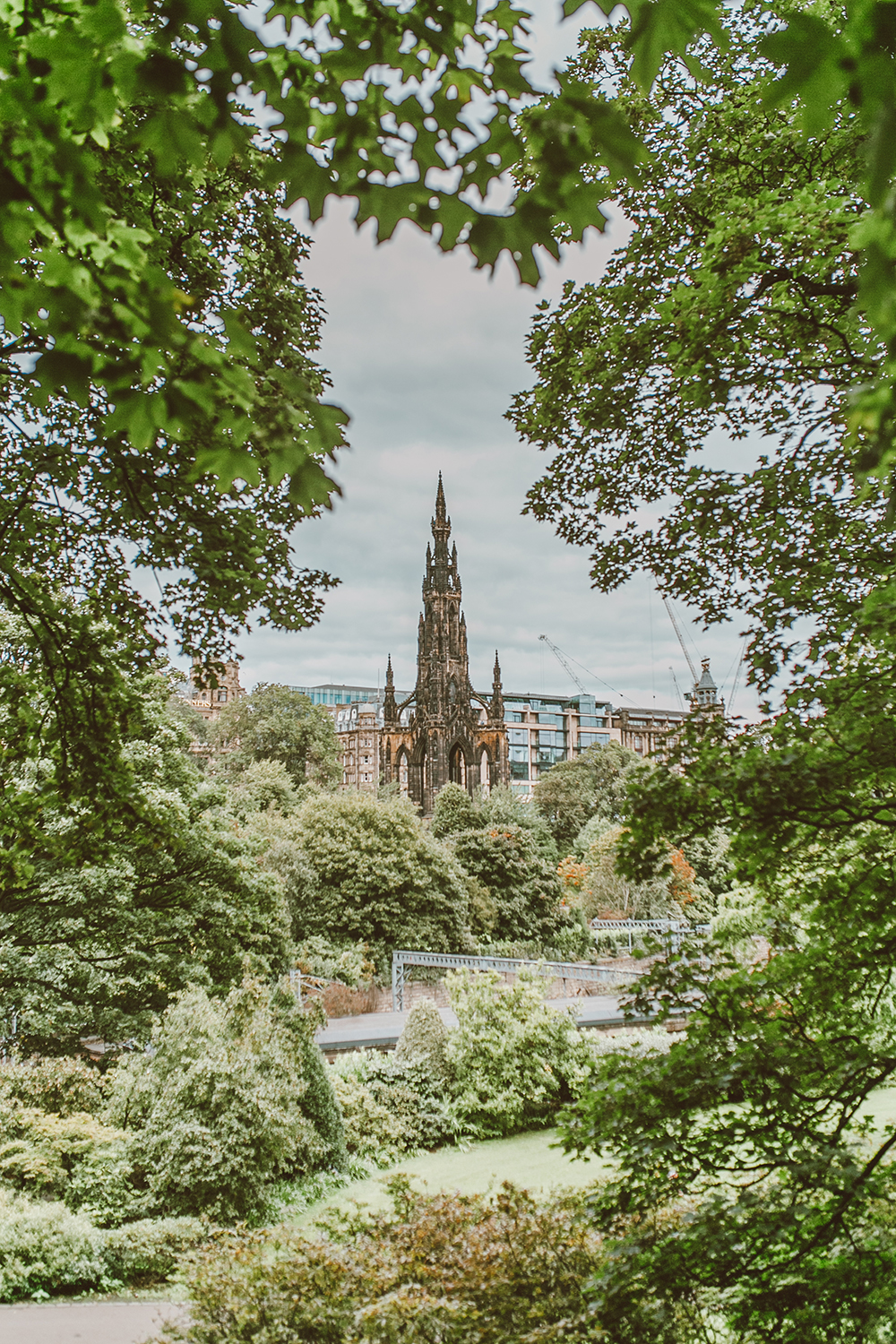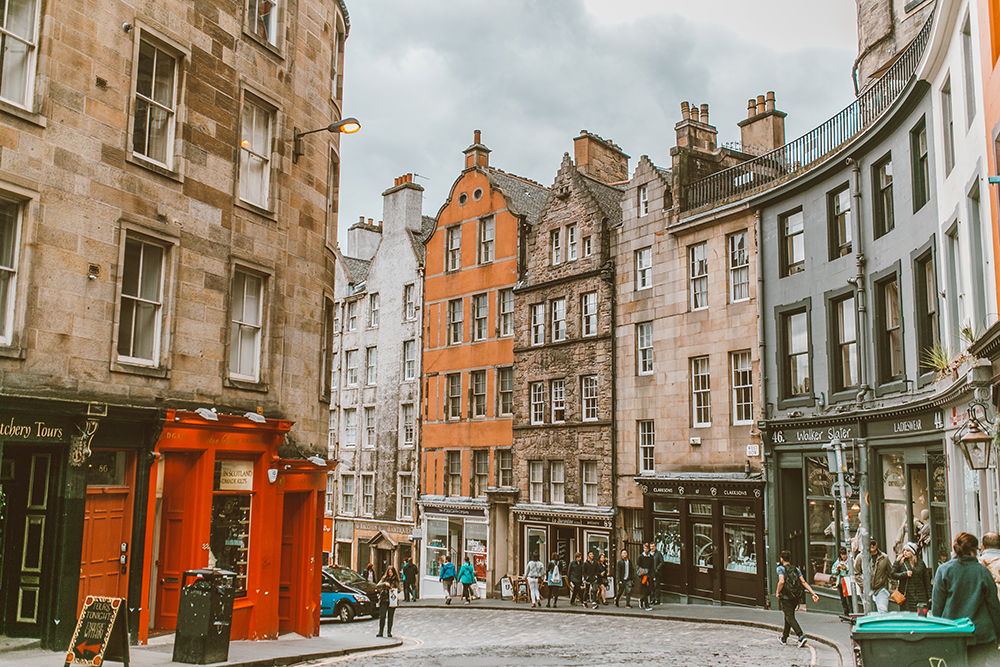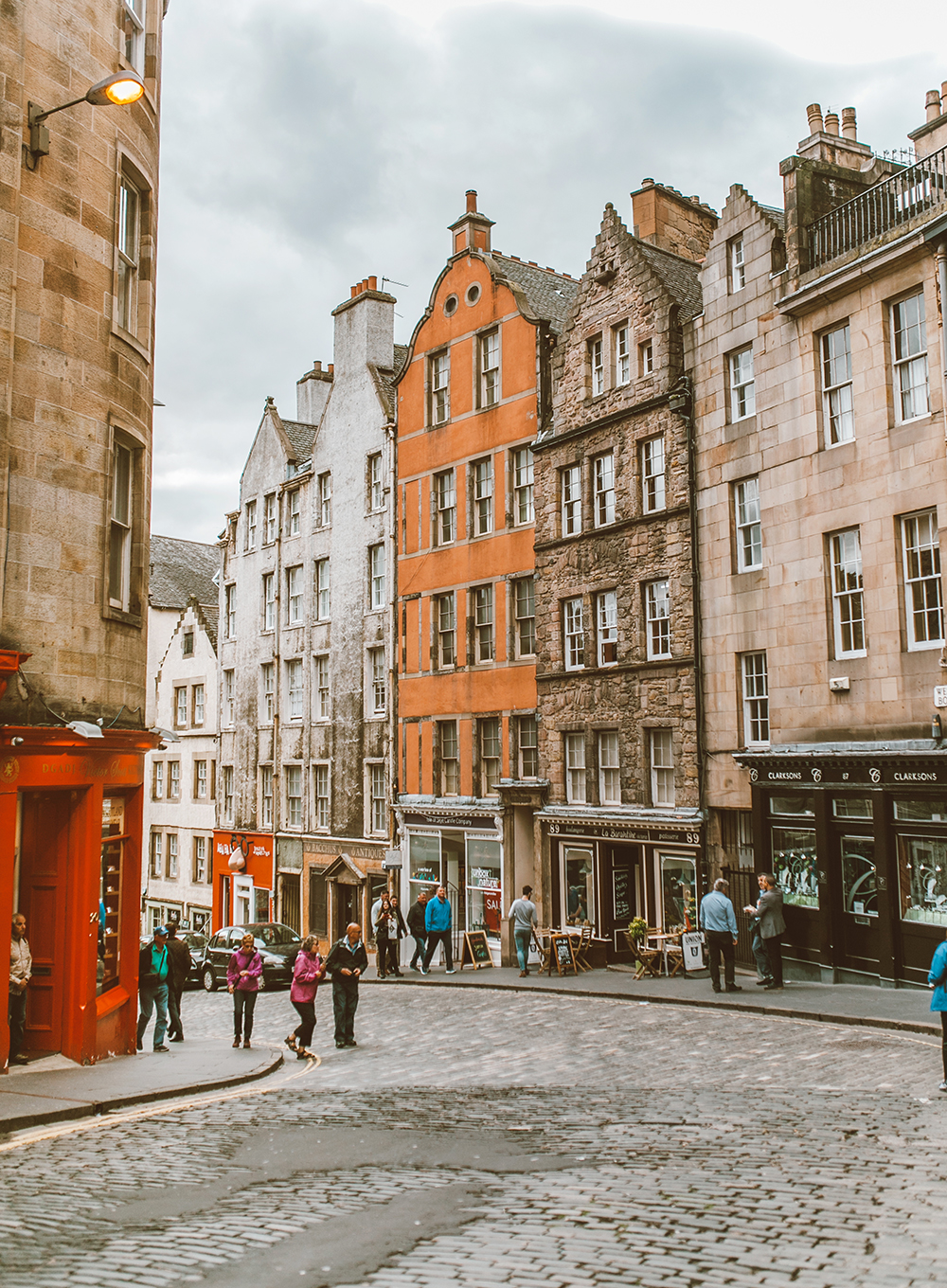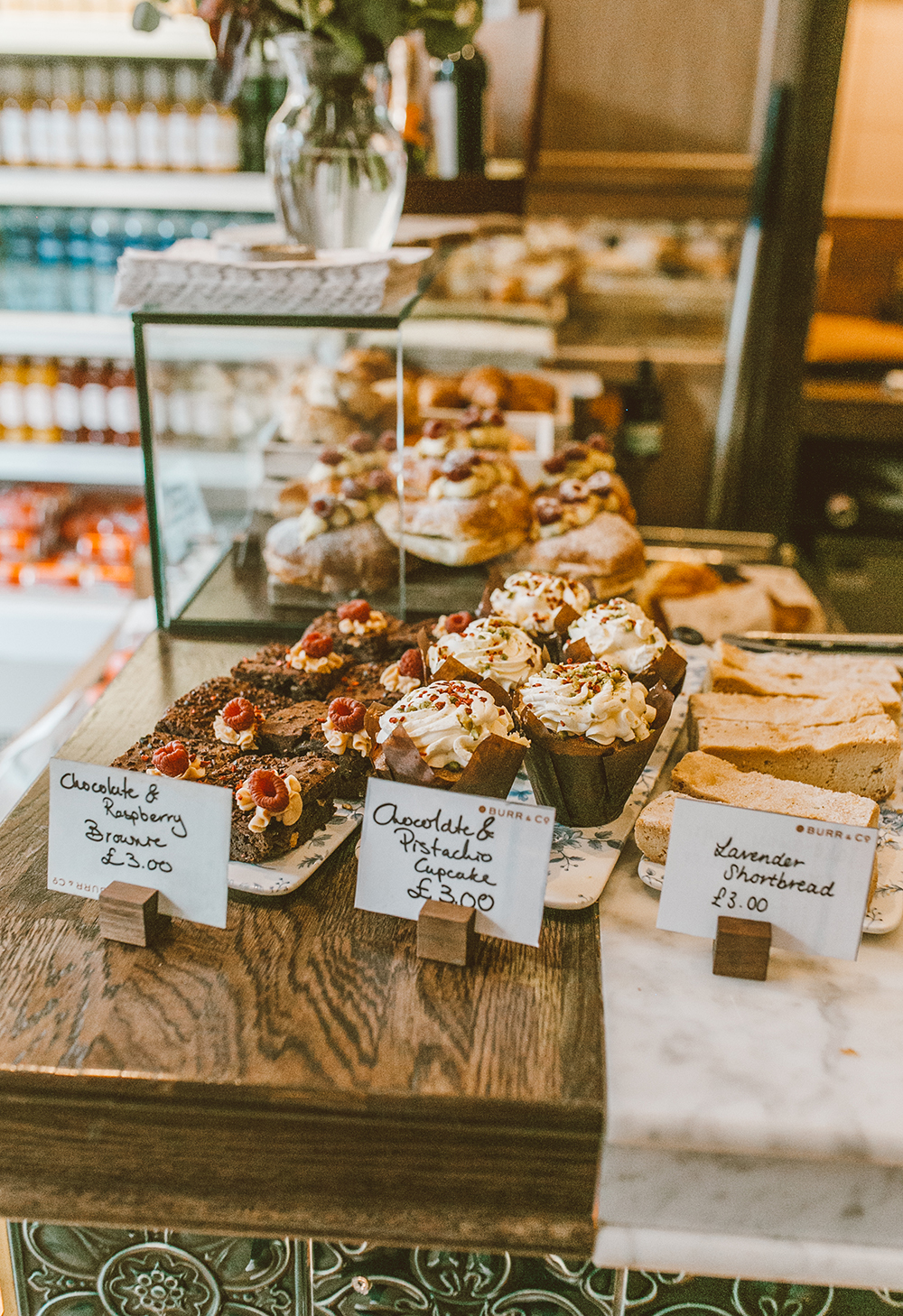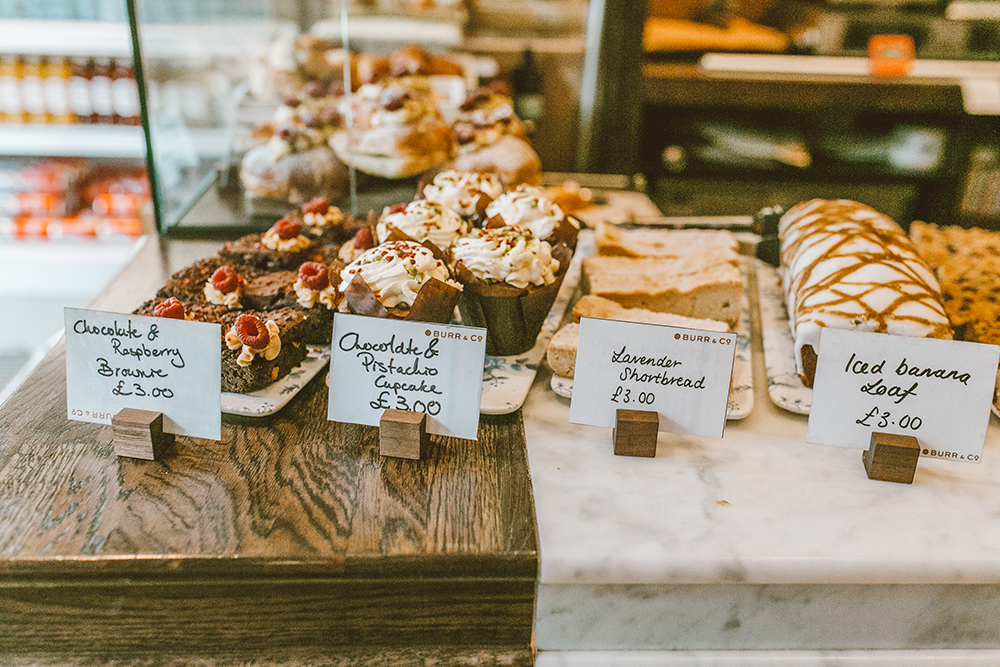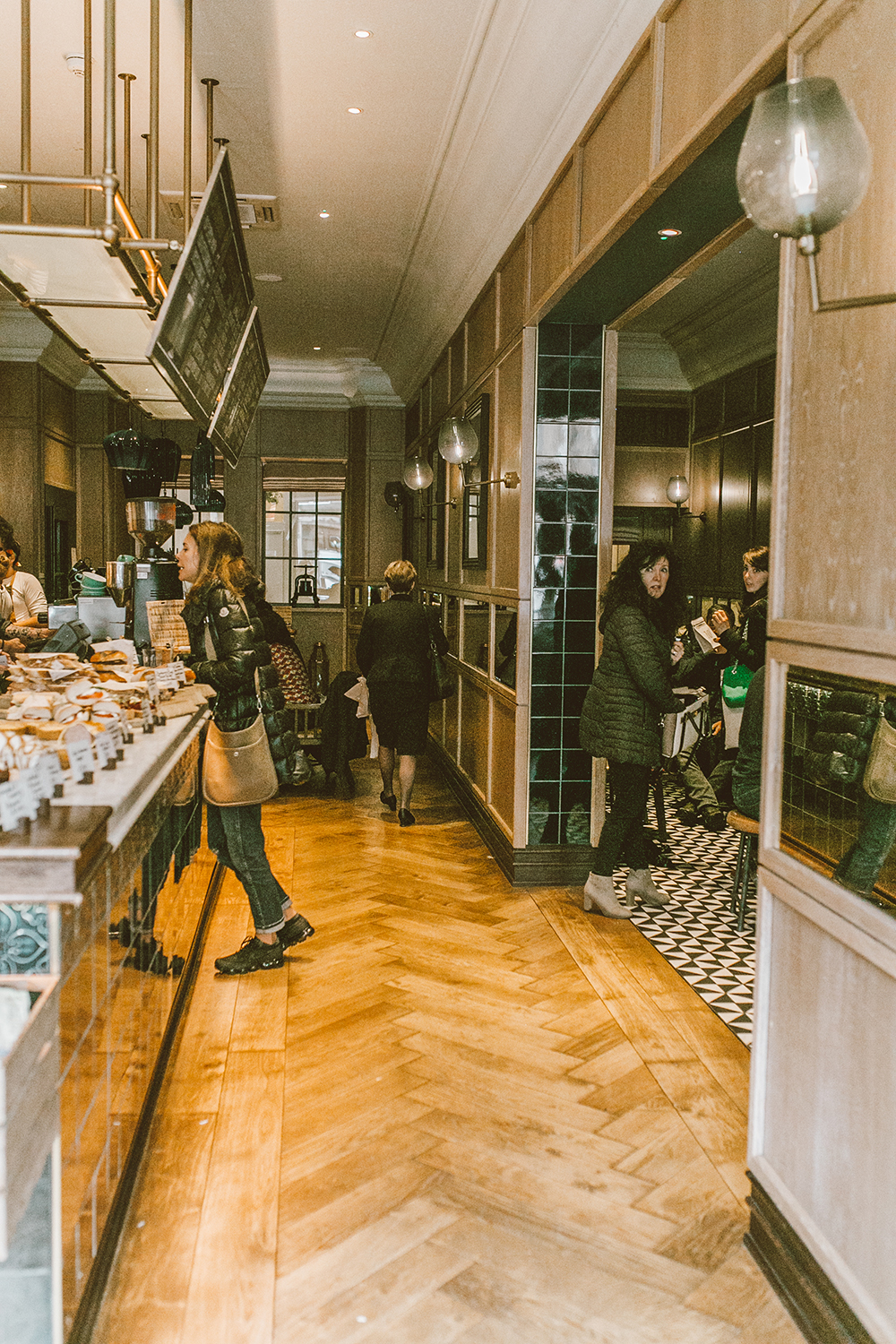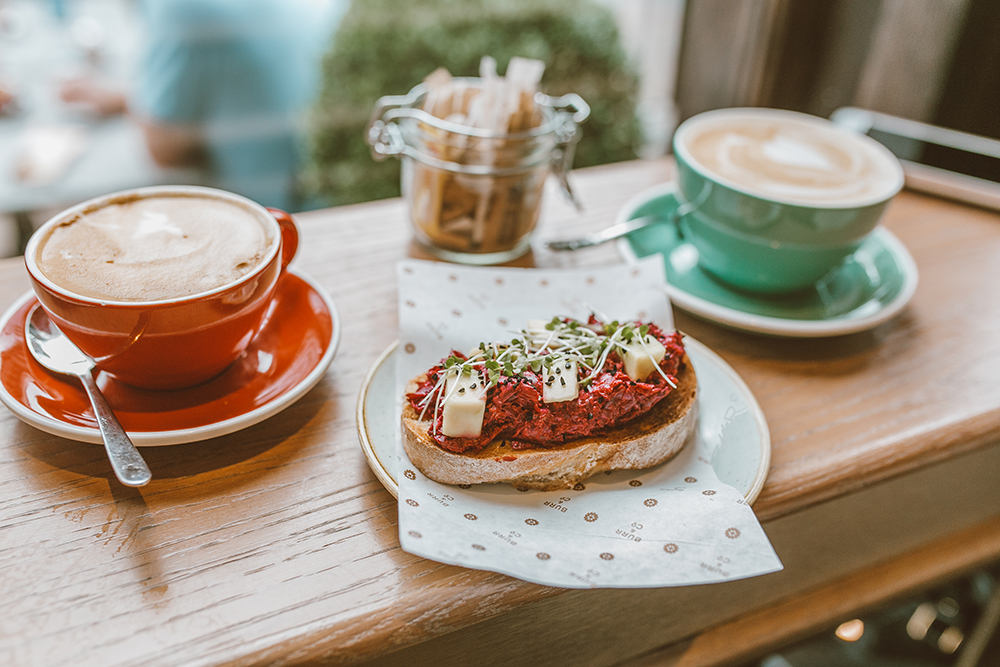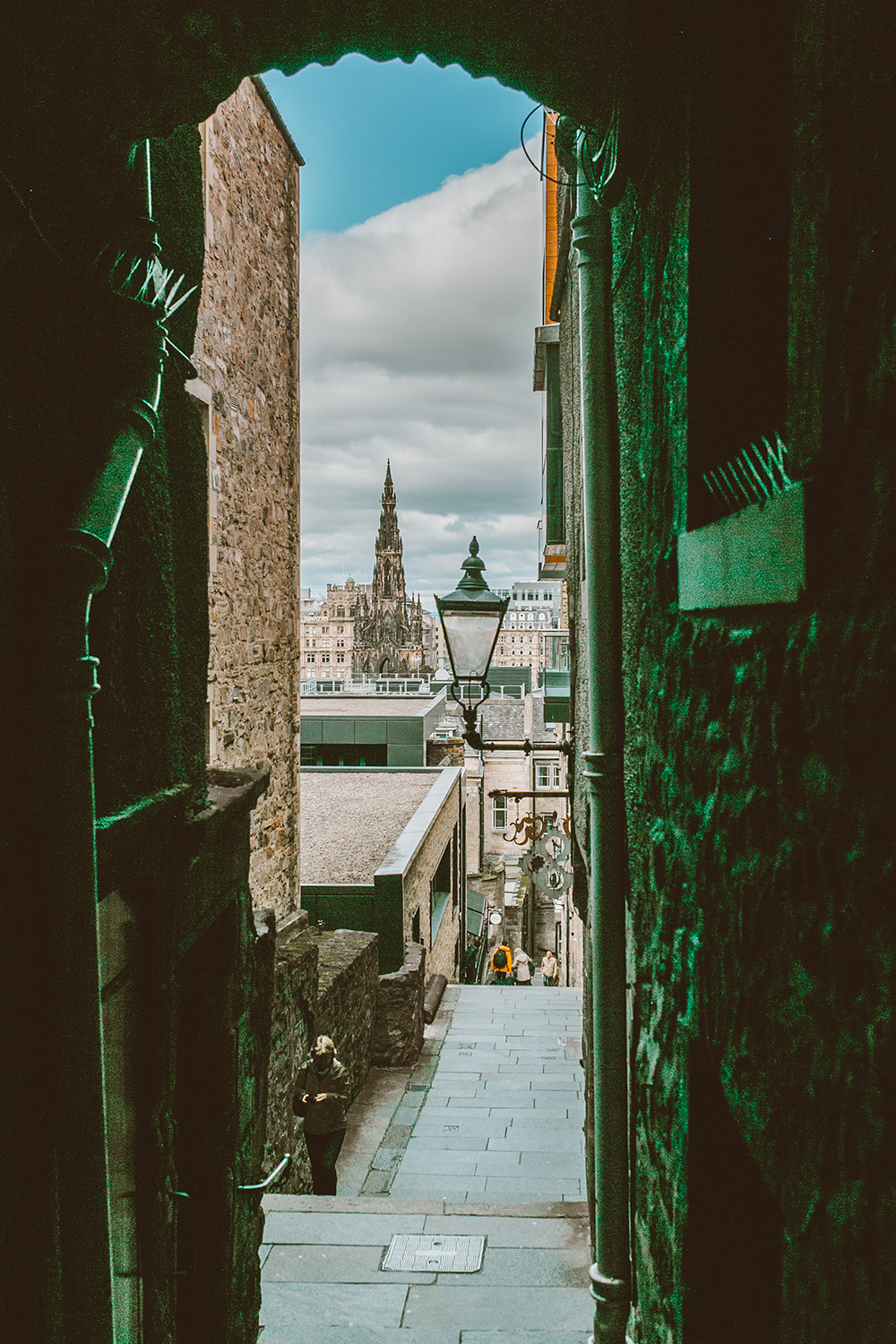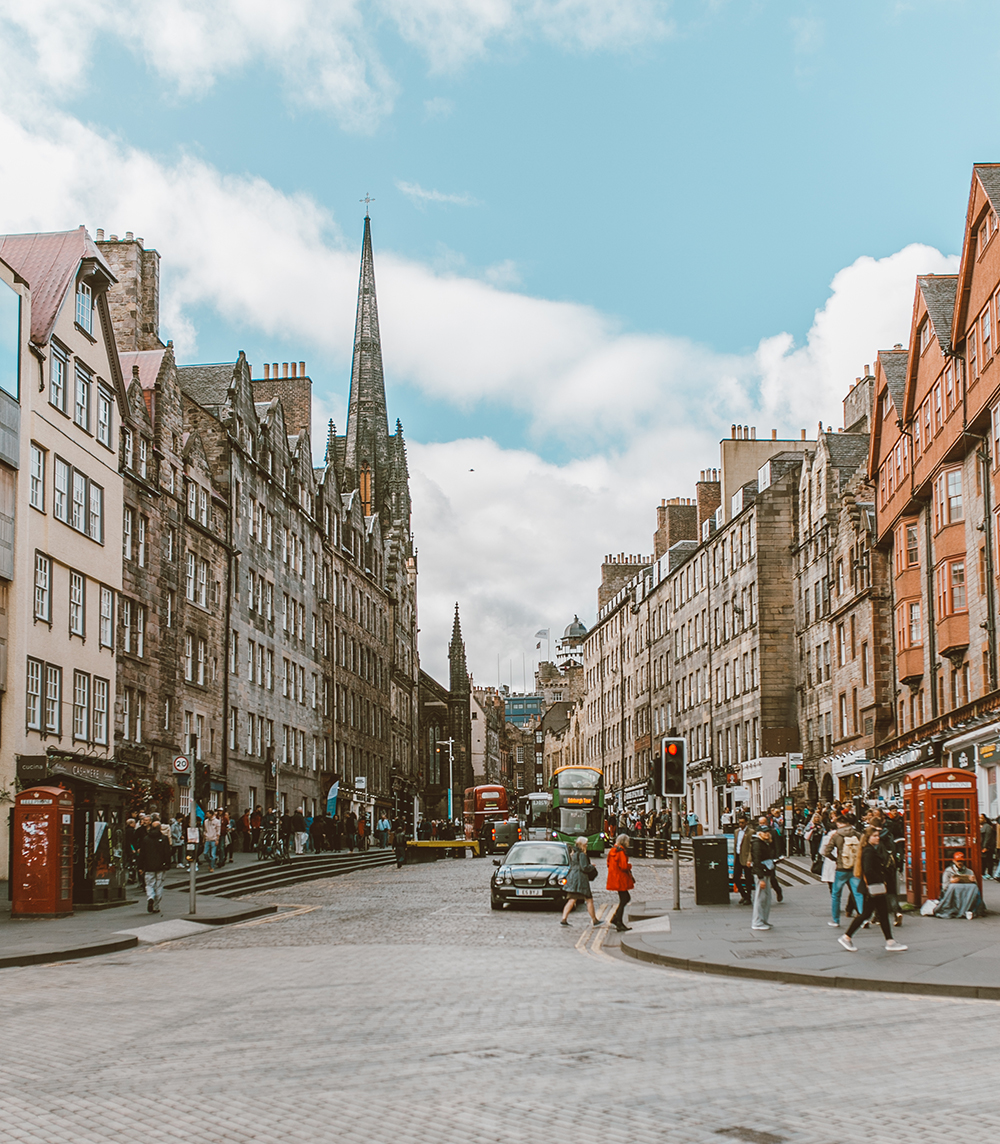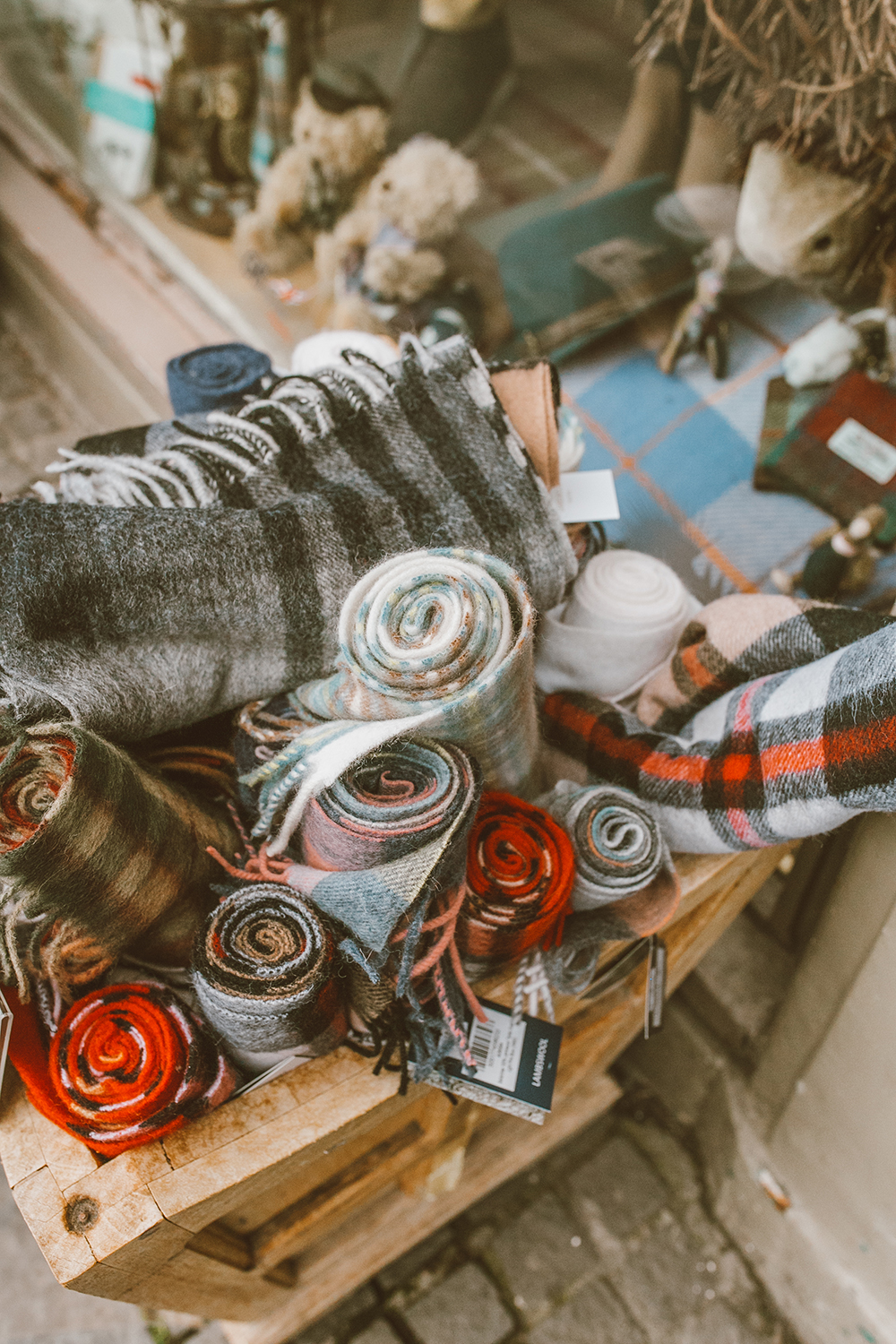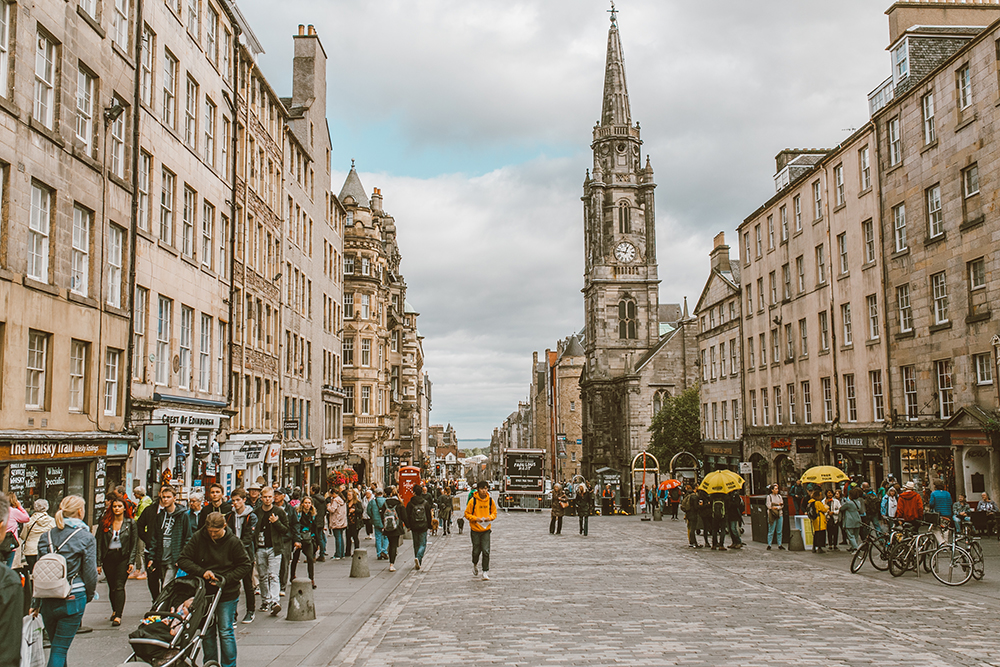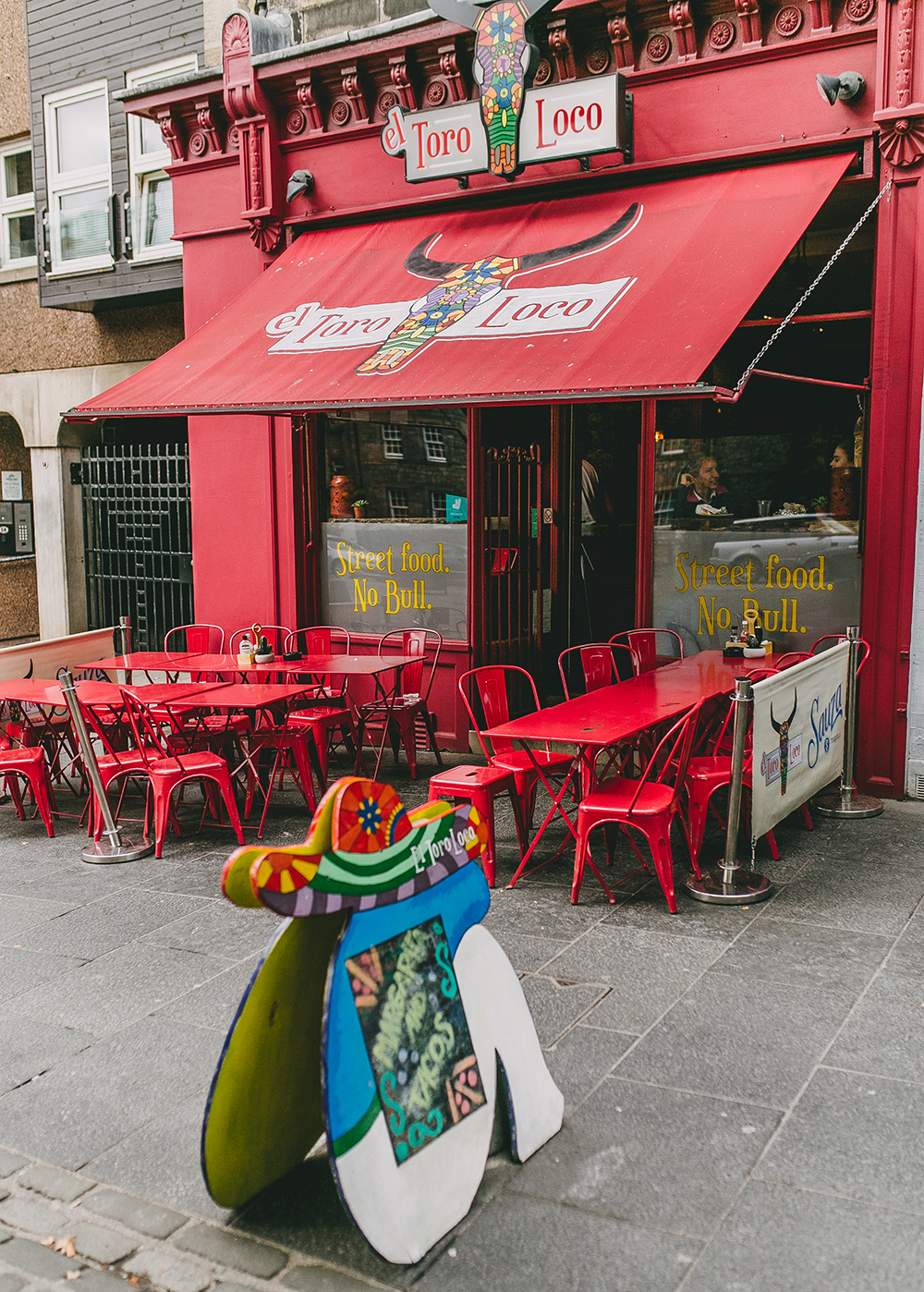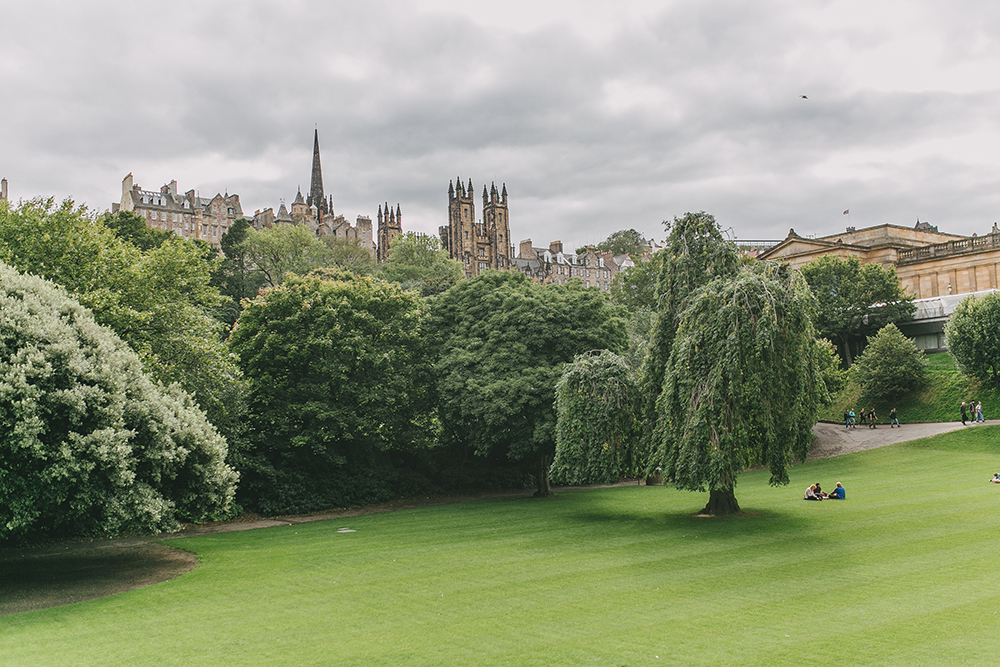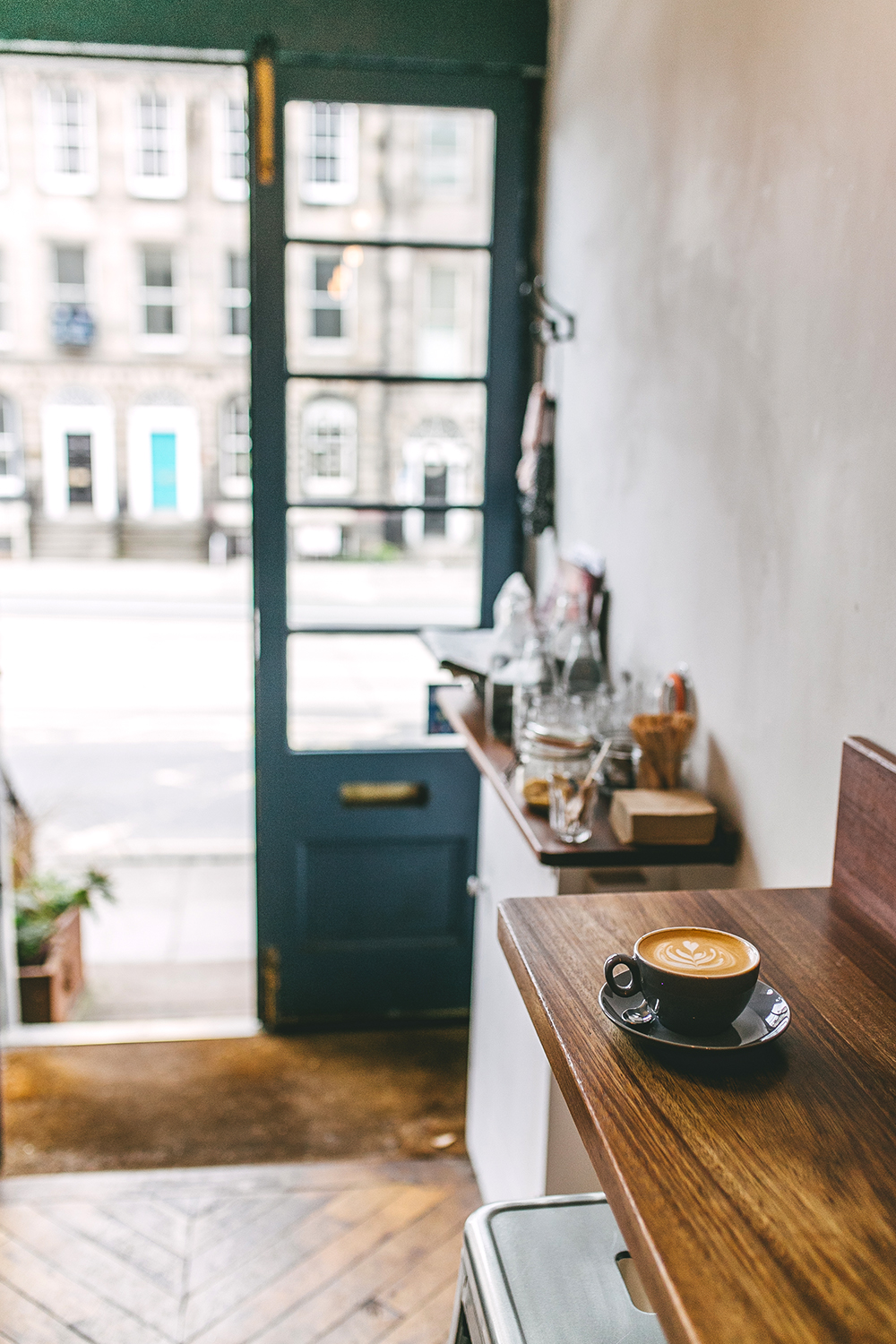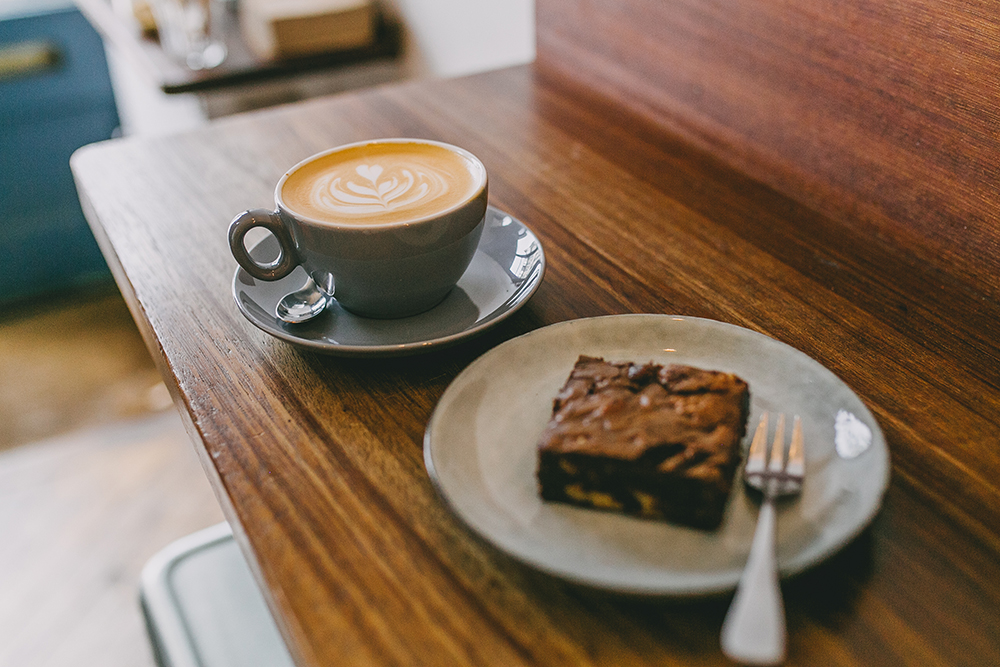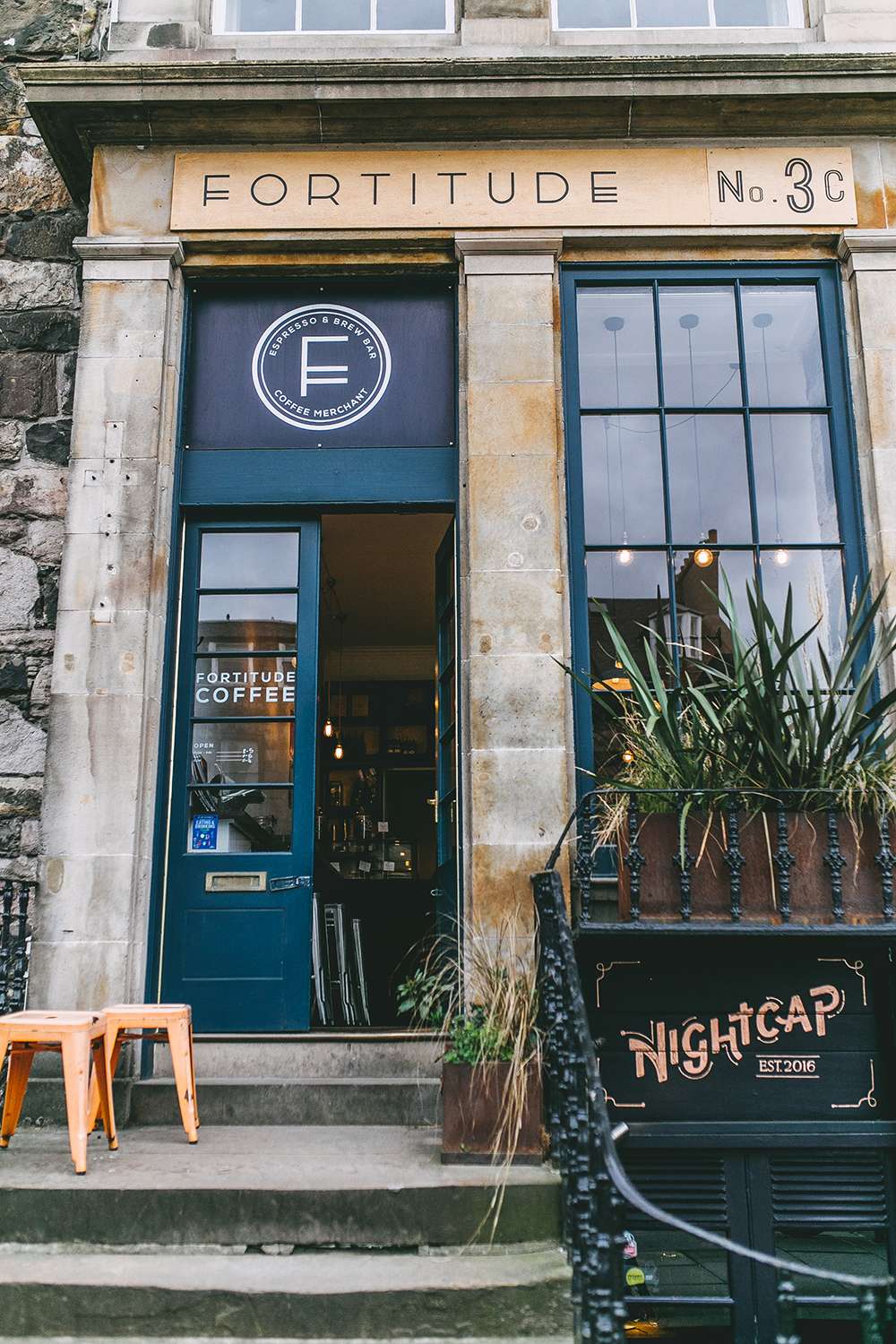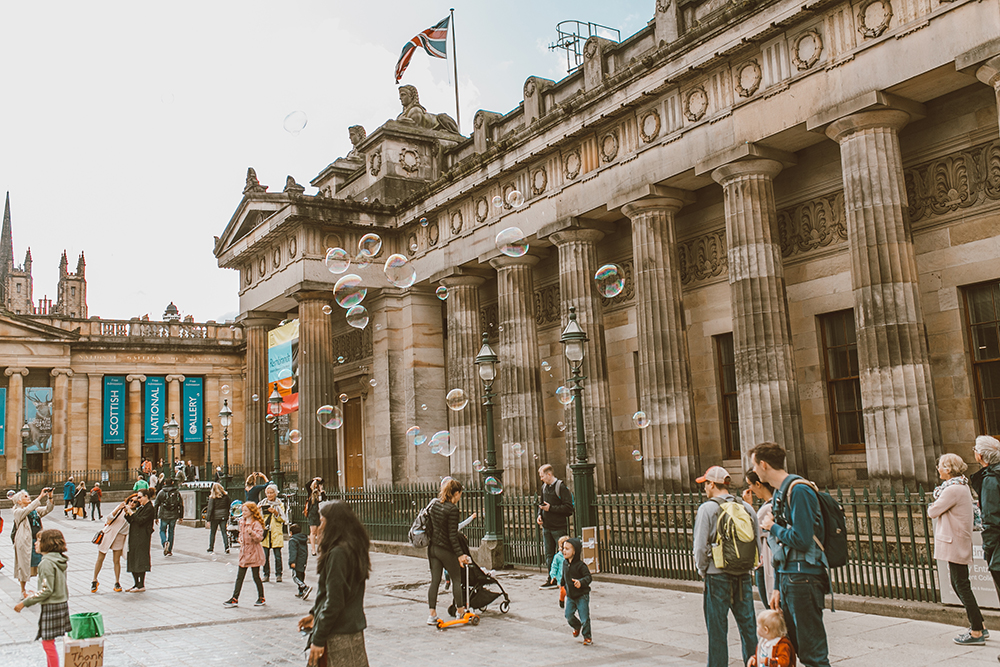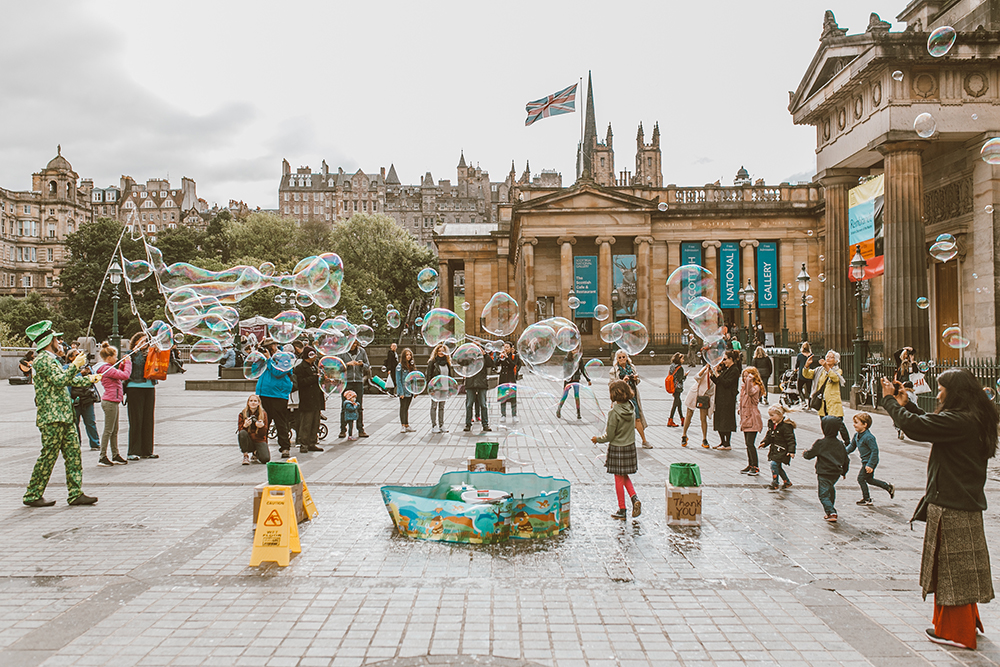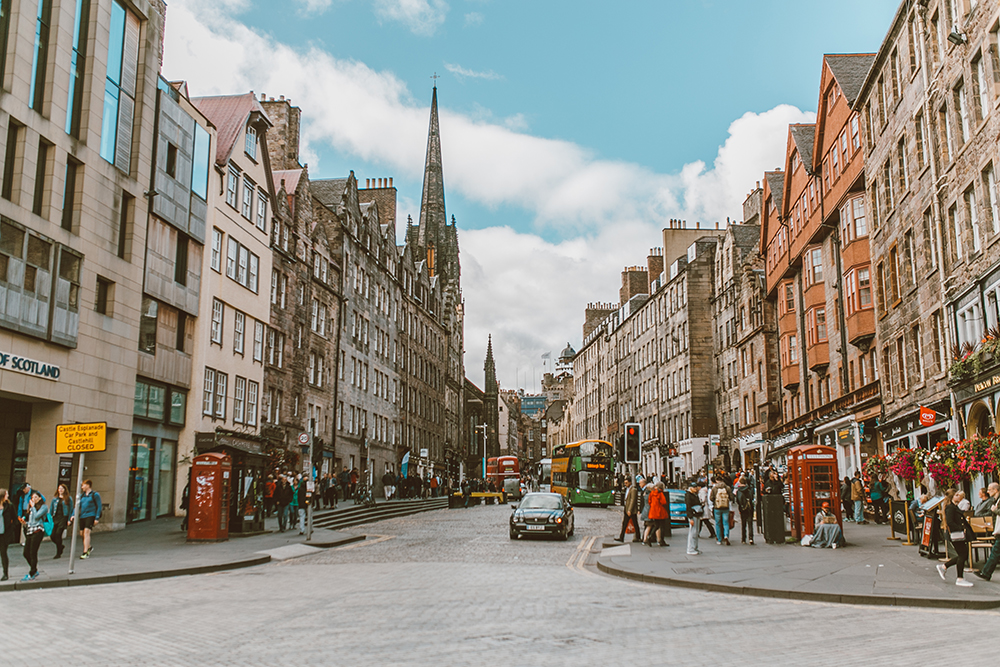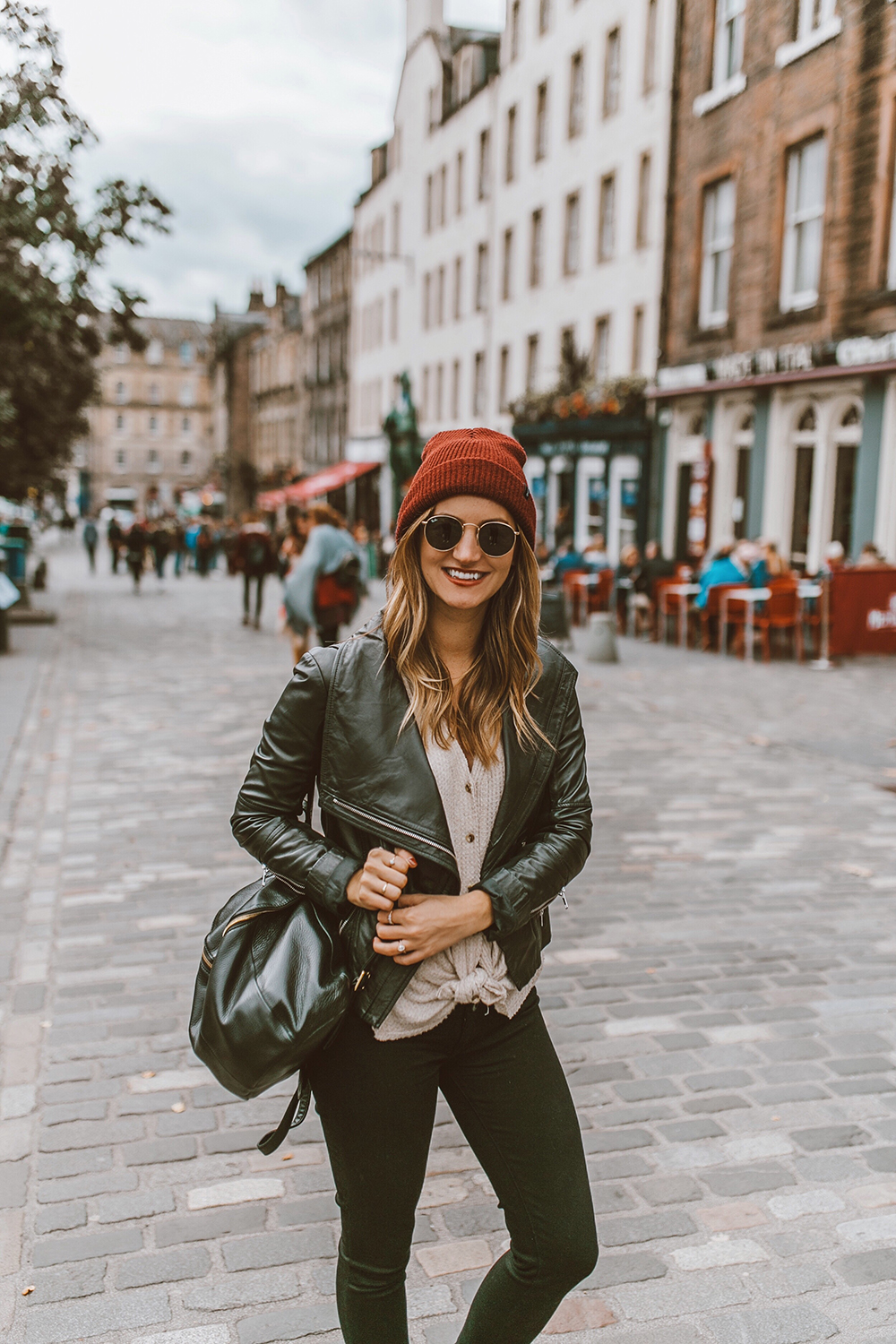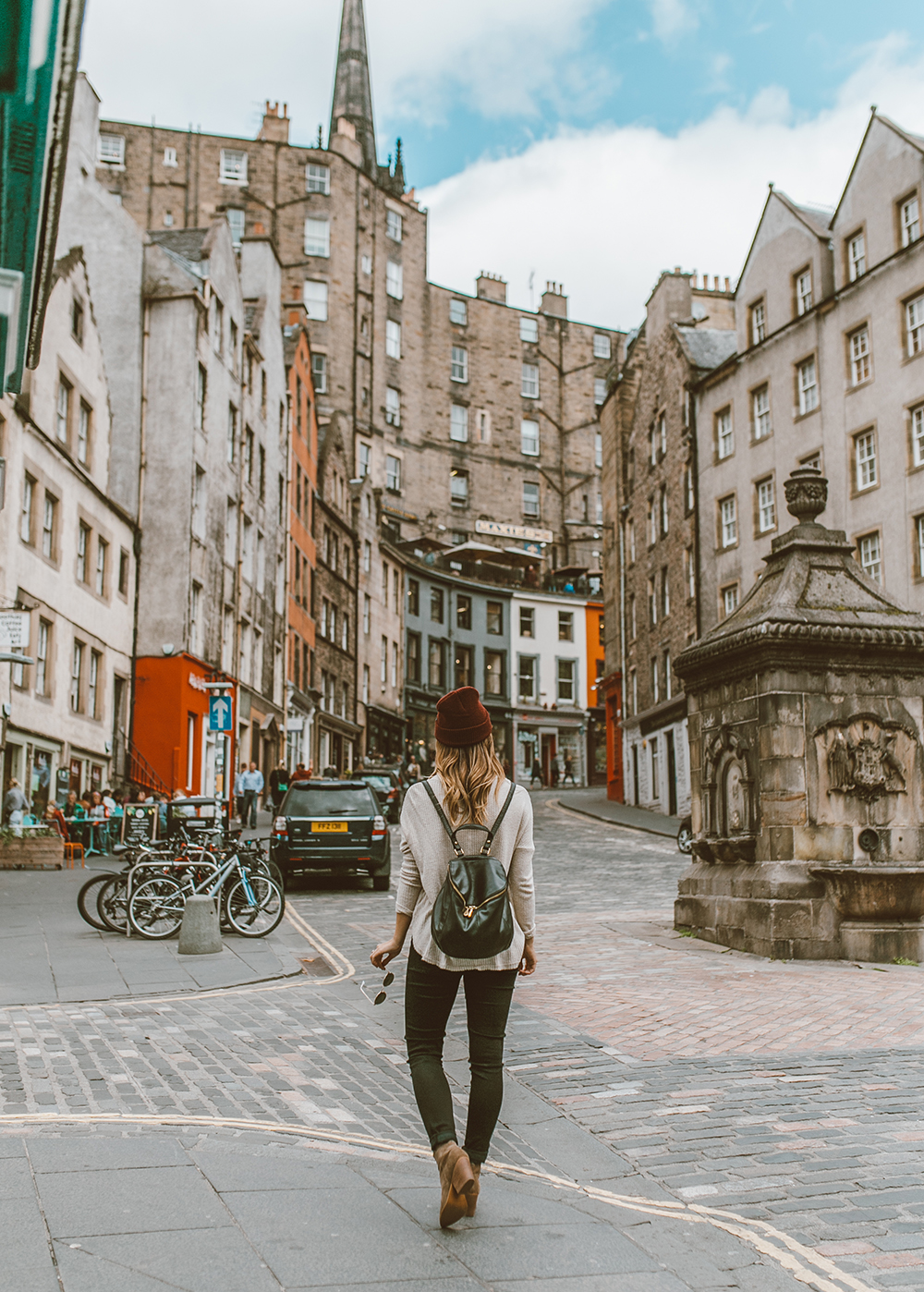 This was the second to last stop of our cruise through the British Isles with Princess Cruises (you can see my itinerary wrap-up here), and perhaps the port Blake and I were most excited about. We visited Scotland last year with Blake's family, so we were familiar with Edinburgh and made the most of our day trip into the city. On our agenda was coffee, sight seeing, a little shopping and some r&r time. Sharing my recommendations in Edinburgh below!
Ps. Everything I'm listing is within walking distance from each other…but definitely be prepared to walk quite a distance (feels good, trust me!) so wear your trusty walking shoes! (I brought booties for some blog pics and packed them in my backpack, but in reality I wore running sneakers to get around).
1. Start the day by grabbing coffee, pastries or a yummy veggie toast (beets, avocado & sprouts, oh my!) at Burr & Co. Coffee. It's LOVELY and you can sit inside or outside. Great restrooms, too. (Important to note if you're preggo haha!).
2. Walk, shop & sight see at the Royal Mile. This street is the most touristy spot in town, so be prepared for some crowds, street performers and hustle & bustle. Tons of adorable shops (plaid scarves everywhere!), pubs and restaurants throughout the mile-long stretch between the Edinburgh Castle and Holyrood Palace. It's something not to be missed while visiting!
3. Take a detour to Victoria Street (super close to the Royal Mile).  This colorful, cobblestone street was the inspiration for Diagon Alley in the Harry Potter books and films…and it's easy to see why! It honestly feels like you've stepped right on set…it's quite beautiful and extremely charming. Grab a beer or cup of coffee and sit outside at a local cafe or bar and enjoy the gorgeous architecture nearby! (Also, a few Harry Potter stores on this street – Diagon House is a must if you need some HP souvenirs to bring home!).
4. If you've been away from Mexican food for too long and are in need of a spicy fix (….hi, I'm Olivia and my diet is 90% Mexican food…and I absolutely go through withdrawals on my lengthy travels!) then you've got to hit up El Toro Loco (right next to Victoria Street). We ordered vegetarian chili burritos and OMG I think I happy danced through the entire meal. Not exactly an "Instagram worthy" place, but damn, it hit the spot. PS. This was day 12 of our 14-day trip and we were ready to forgo haggis in place of tortillas, beans and salsa haha!
5. Grab a cocktail at The Devil's Advocate. This year I was pregnant while in Edinburgh, so we didn't do our usual bar run, however, we ventured to this fabulous cocktail bar last year and it was SO FUN! It's got a dim, industrial vibe and the bartenders are lovely – incredible drinks, too. Not to mention, to get here you turn down the coolest alleyway that feels like you're in Gotham City. It's one of those "all the feels" type of places where you're nestled in a really cool city, enjoying a great drink. One of my favorite feelings!
6. Enjoy a quiet moment at the Princes Street Gardens. That stunning greenery shot above? That's this spot. Pick up a snack, lay down a blanket (or just sit on your jacket) and soak in a peaceful moment surrounded by the old city monuments. This garden area felt more local…it was pretty much Blake and I laying together in the grass, surrounded by a few folks on their lunch breaks. Side note: that gorgeous Weeping Willow tree was apparently the inspiration for the Womping Willow in Harry Potter. See what I mean? This city is seriously SO COOL!
7. Grab coffee and a drool-worthy brownie at Fortitude Coffeehouse. This was our final stop of the day (…non-preggo Olivia would have finished the day with a local beer – so if you're not pregnant and you're a beer drinker, please do me a solid and finish your day that way, ha!). Given that we had a group cocktail hour and dinner planned once we got back on the ship, a quick caffeine and sugar fix was on the agenda! This little shop is DARLING and the coffee was delicious. And in case you're wondering, no brownie remains were left behind, I can promise you that. 😉 PS. Great WiFi here in case you've got a 'gram to post.
Honestly, I can't express how much I adore Edinburgh enough! Scotland in general is wonderful, but this city in particular has a special energy about it. The itinerary on our cruise through the British Isles was so incredible and I'm thankful we were able to spend a full day in this wonderful place. If you're interested in learning more about our cruise itinerary, feel free to take a look over at the Princess Cruises site here. Hope y'all enjoyed this travel diary…those nostalgia pangs hit hard with each photo I uploaded into this post! If you have anything to add to this list for fellow readers, I'd love it if you'd share in a comment below! XOXO
THERMAL TOP / LEATHER JACKET / JEANS (maternity) / BOOTIES (old, linking to similar option!) / BACKPACK / BEANIE
A big thank you to Princess Cruises for sponsoring this post! All opinions are my own.