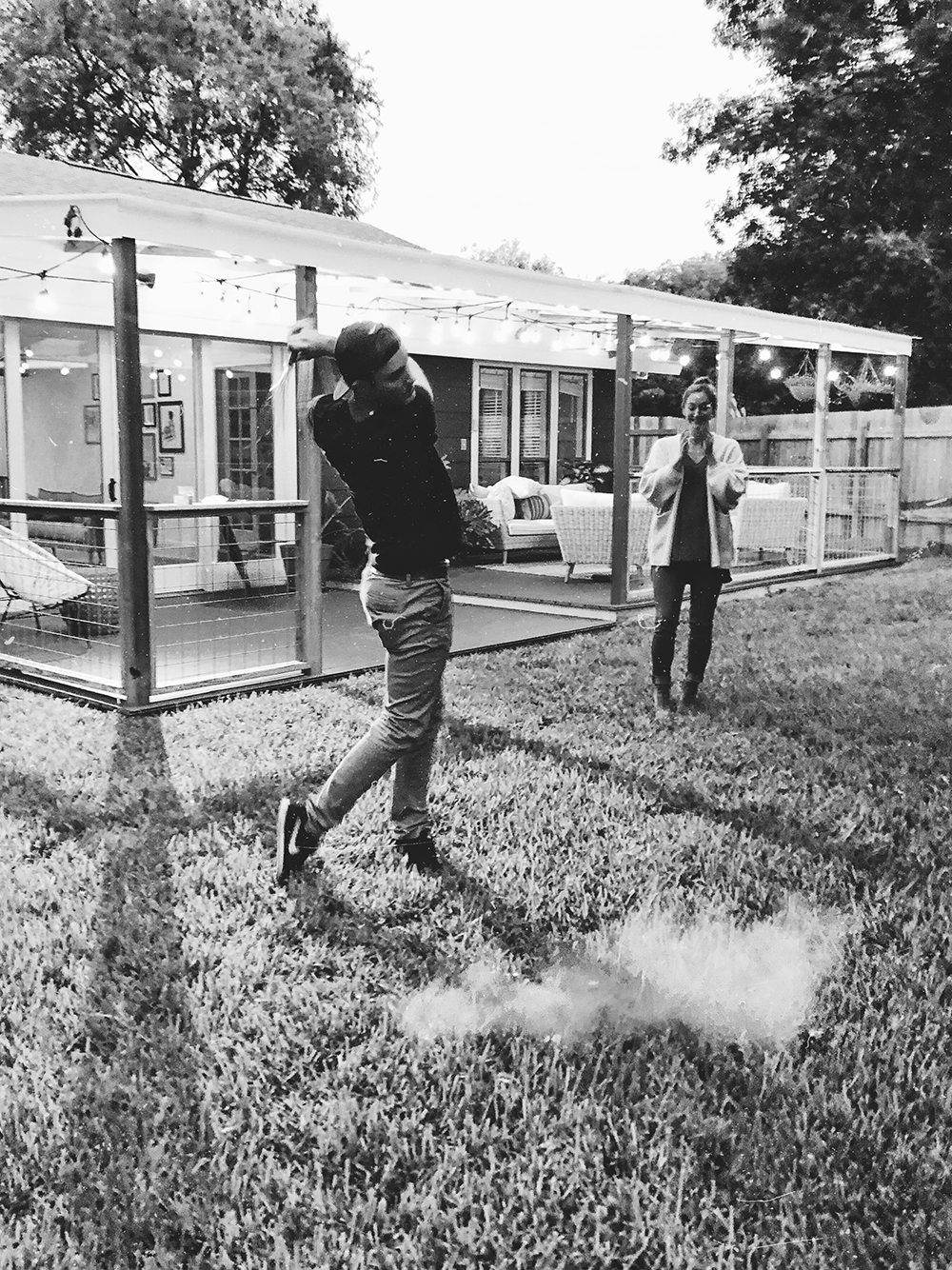 …Eek! We've been enjoying this big secret of ours for over a month now – and we are so excited to finally share the news…!! I asked my Instagram followers if they think we're having a boy or girl this week…55% said girl, 45% said boy…SO! …Drumroll…Baby P is a…
Ps. Shoutout to Blake who prefers not be in my blog content…unless coaxed with "…but you can hit the golf ball!" Haha!! But I mean, that swing tho! 😉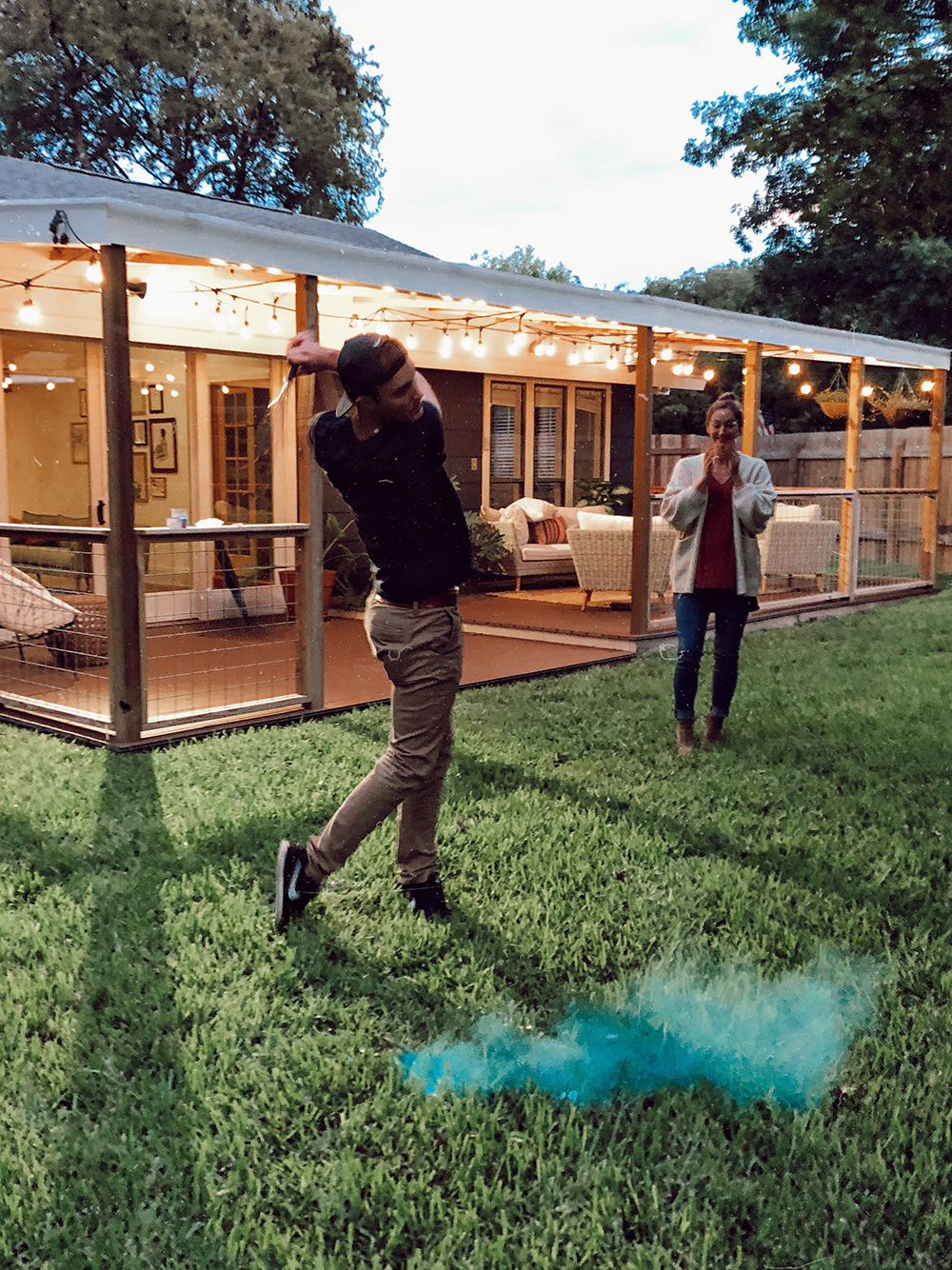 BOY! Ohh my heart explodes with joy as we get closer to this next chapter of our lives! (…And Blake is particularly excited haha! Perhaps we'll have a mini Blake on our hands??). We can't wait to meet our SON in February! So crazy. Even after the shock and excitement has set in, it's still surreal to say that. Blake and I have been relishing in this sweet news and daydreaming up what our lives will be like in even just a years time. Lots of fun and so much love around here, we know that will be for certain. We're currently mulling over names (open to suggestions…!), we've got a few at the top of our list but totally still deciding! Lots of new dinner table conversations over here, haha.
A big thank you to everyone who has messaged me and sent along kind notes, it truly means so much! Next on our list: preparing the nursery (…Pinterest has officially become my happy place for this one), can't wait to share the vision with y'all in the upcoming months!
As always, thanks for stopping by – and have a wonderful weekend, XOXO.