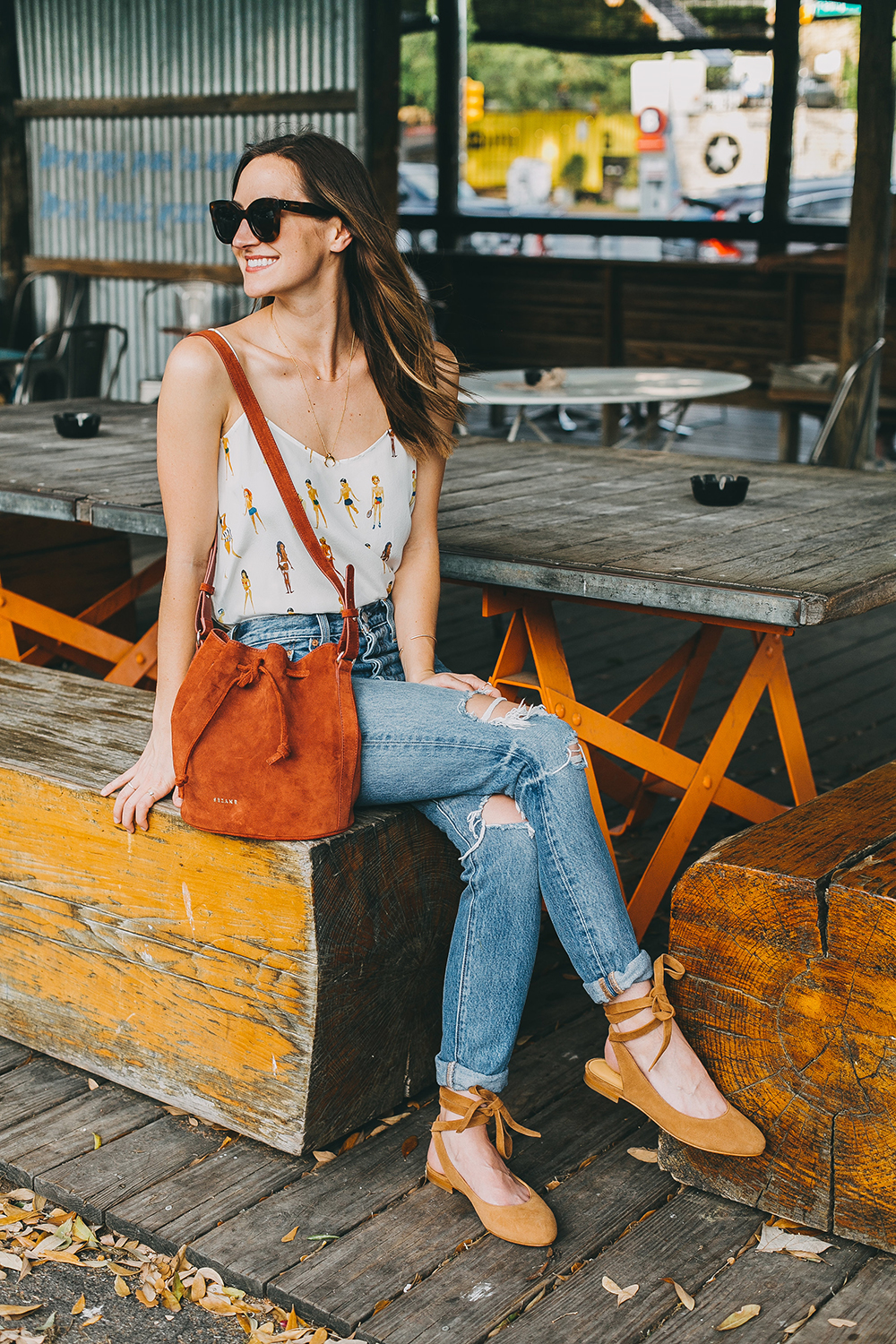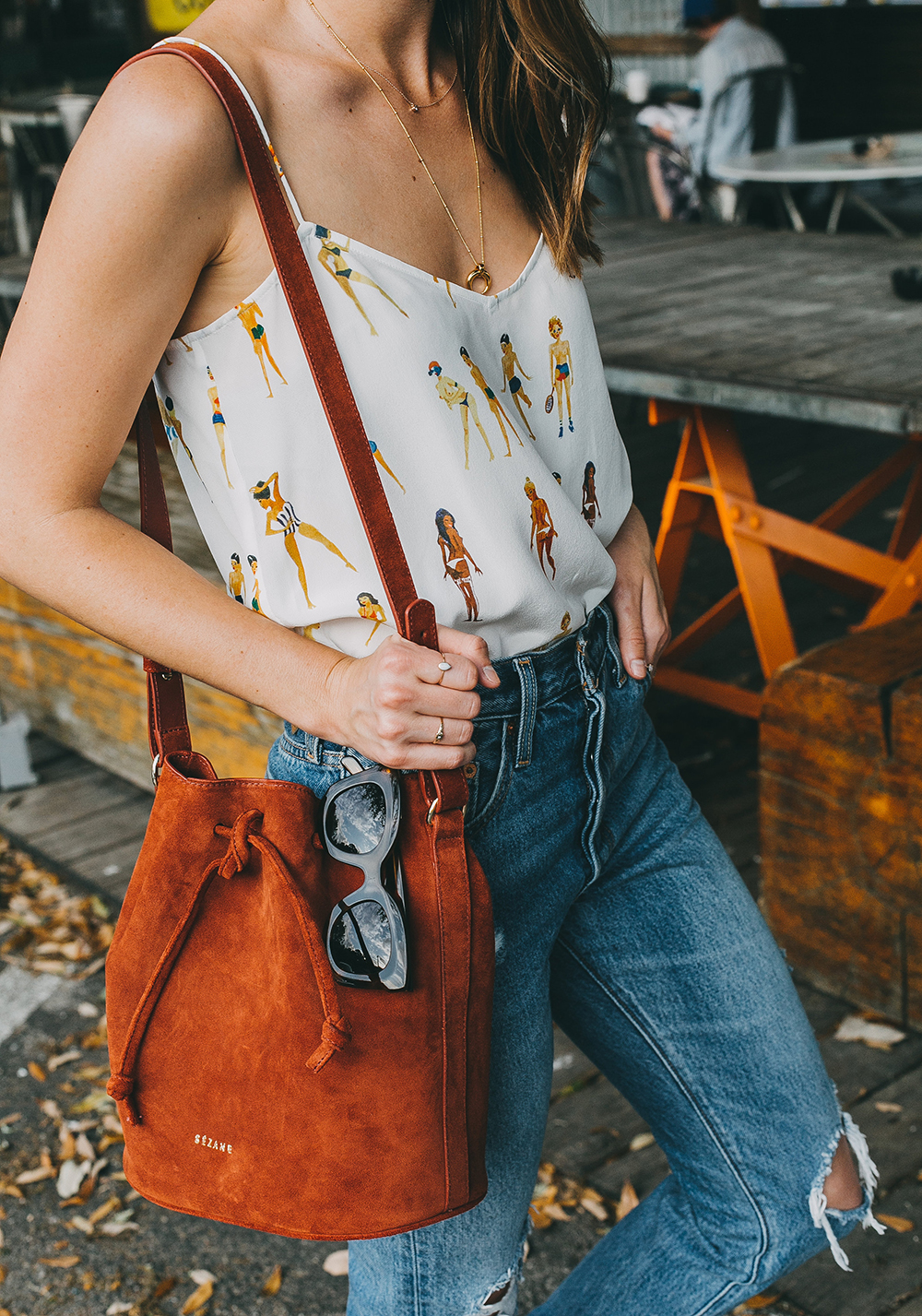 Bonjour, mes amis! Okay okay, I'll cut it with the french buuut I am feeling oh so inspired by all the beautiful new spring pieces over at my favorite french brand, Sézane! My bff Elissa (flight attendant) just had an overnight in Paris a few days ago and she sent me a video of a giant line pouring out of the Sezane store and into the street, down an entire block! Now, if that doesn't tell us something about how special this brand is…then all you have to do is take a look at their website (or Instagram…swoon!), to be completely captivated by the whimsical, feminine styles they carry. I'm excited to share a few of their new pieces that have been adding a major pop to my wardrobe lately…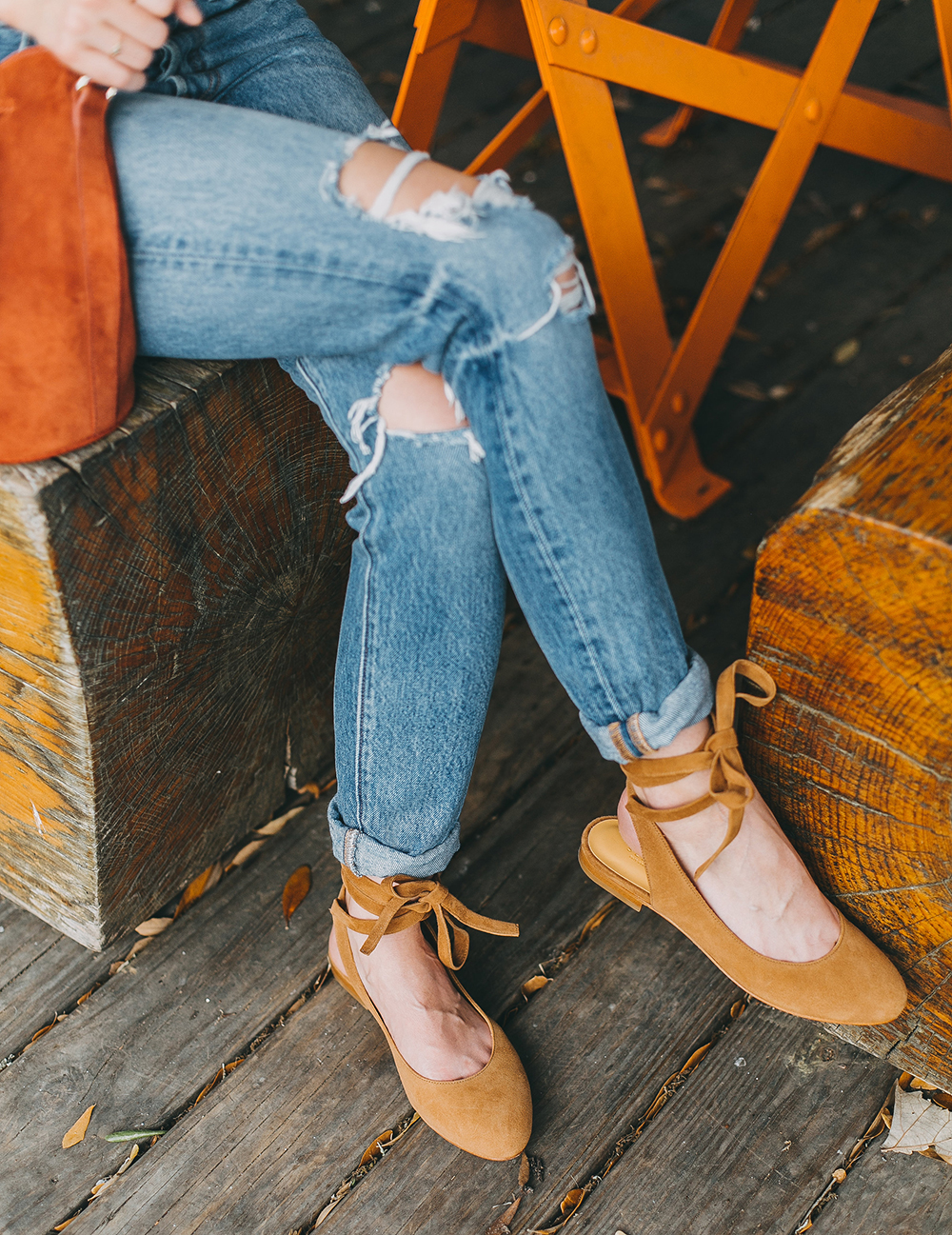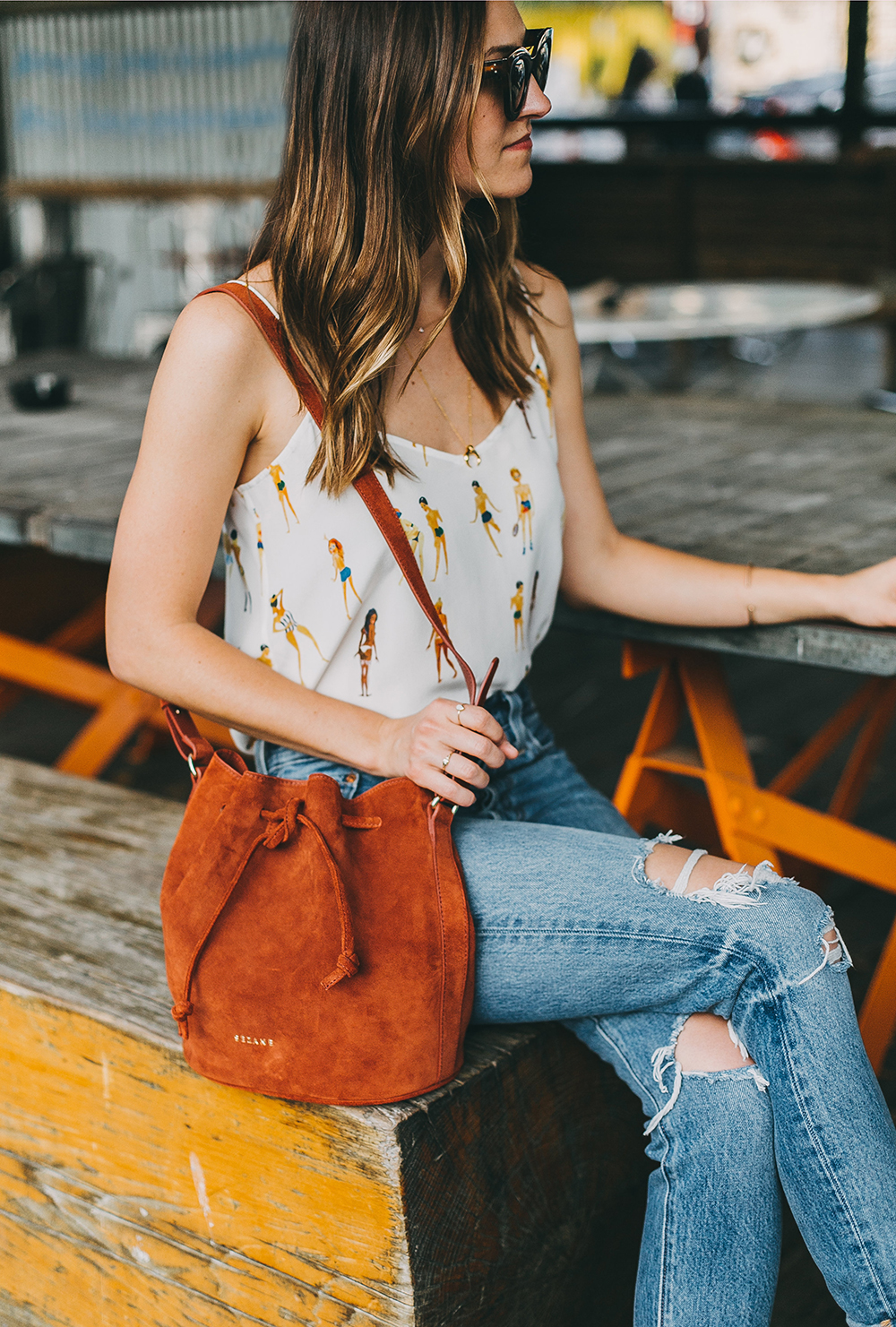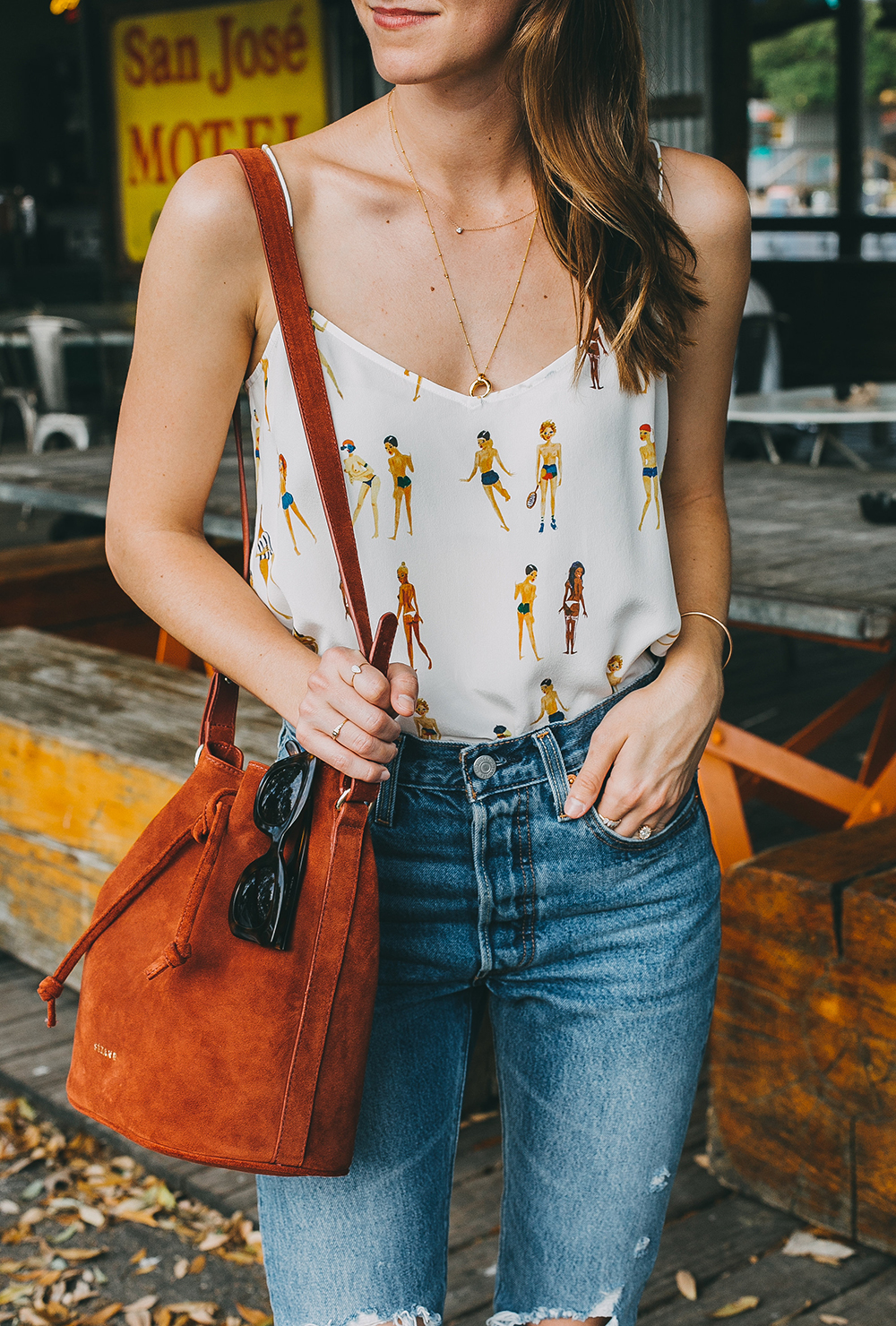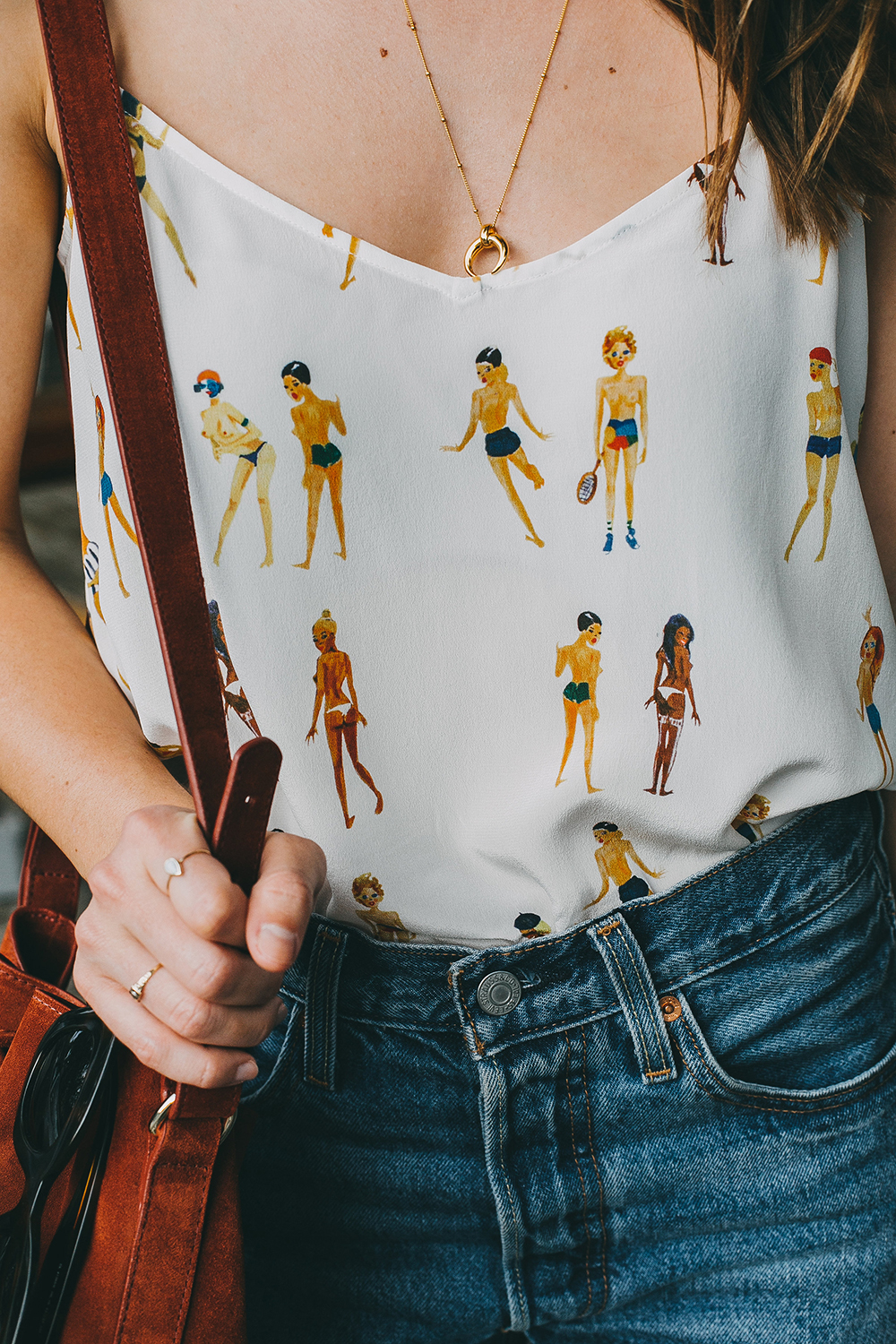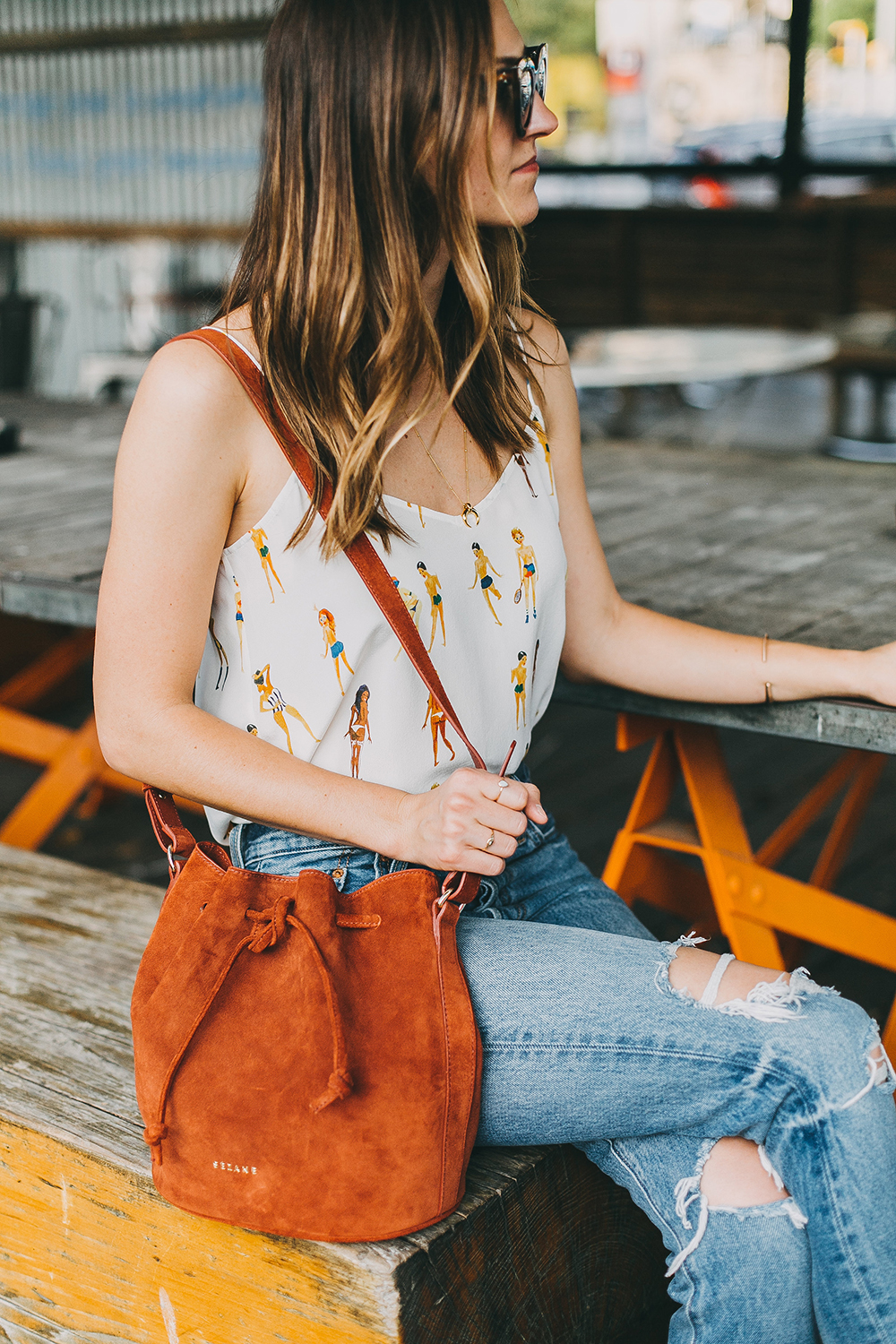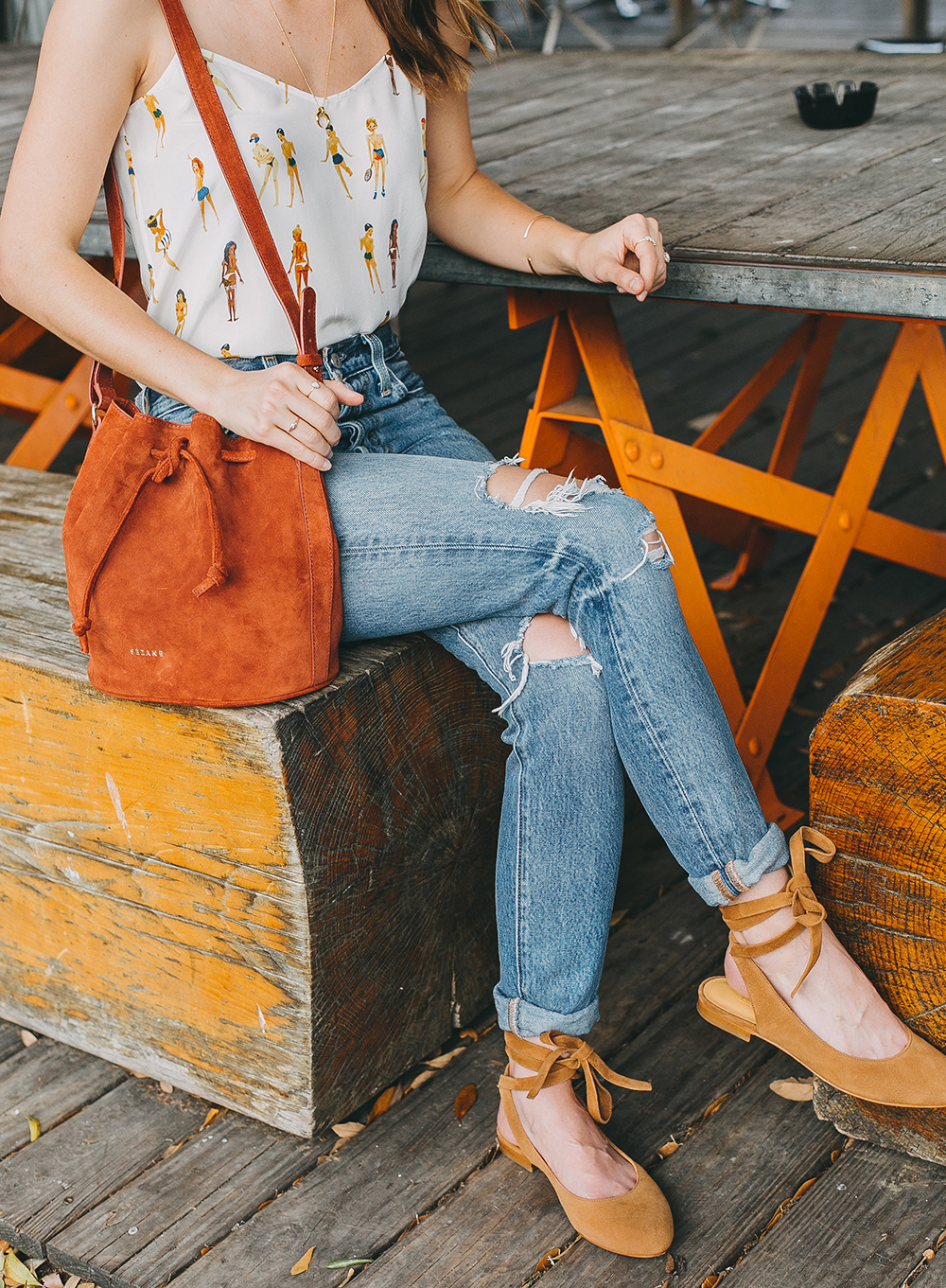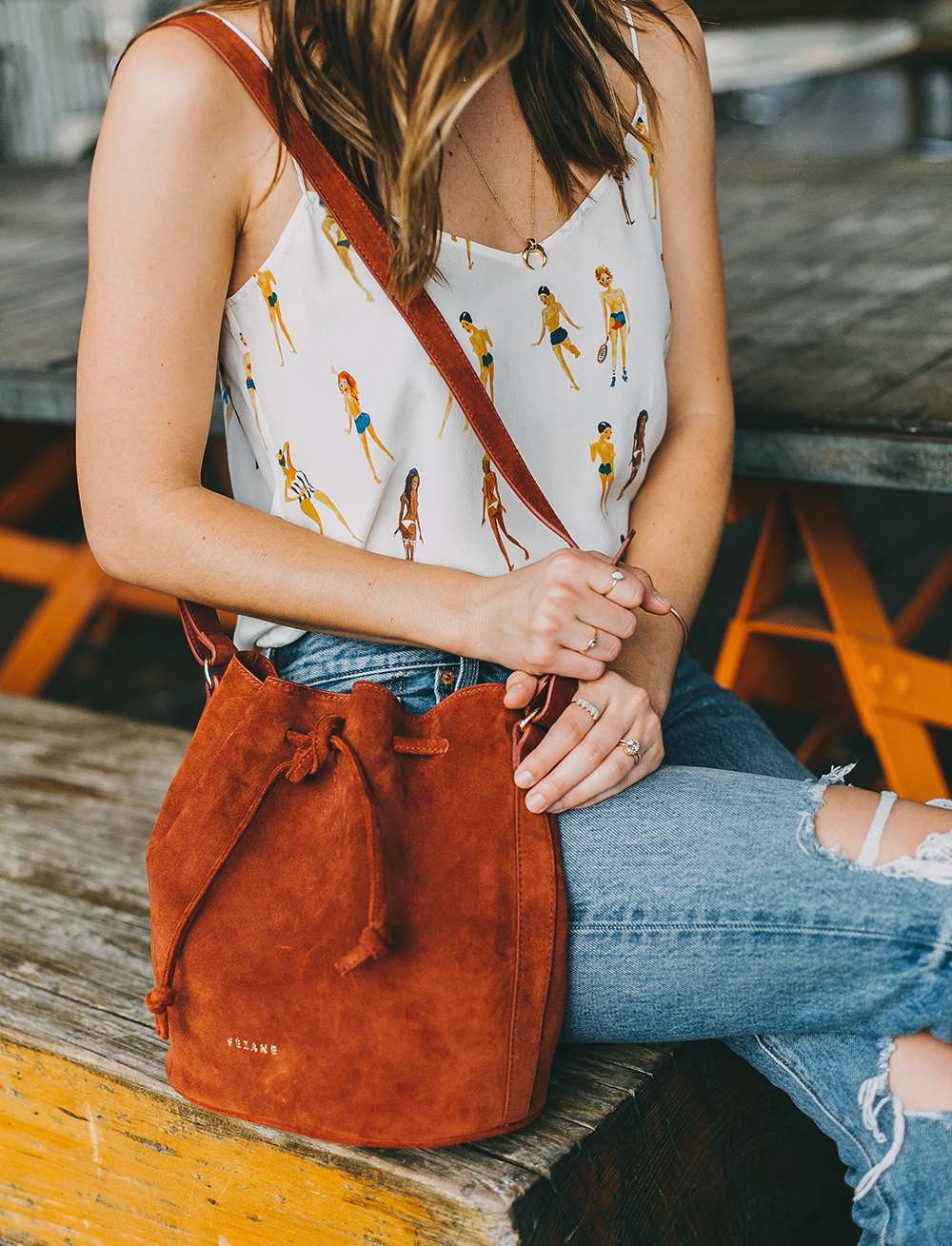 I first discovered Sézane when they sold a small collection at Madewell a couple of years ago. It seemed like such a perfect brand pairing and of course, I fell in love right away! Fast forward to 2018 and they've quickly become one of my very favorite boutiques and have made quite a splash in my closet. I feel like their pieces are just such beautiful, high quality and they're definitely items you invest in and wear for years to come. Not to mention, their pieces just simply feel special. It's hard to explain, but whenever I wear a top by Sézane or a handbag or pair of shoes, I get stopped more often than I can tell you!
…Which brings me to this fabulous, funky, girl-power-centric silk camisole. Is it not fabulous?! I absolutely LOVE the watercolor artwork brought to life on a silky blouse, and I especially dig the color combination and vintage vibe. Did you notice the pretty button-up details at the back? Effortlessly feminine and I can't get enough.
My shoes are also from the spring collection and they are DARLING! They come in quite a few color options (it was a tough decision between the red and the tan…but y'all know me! 😉 ). These fit TTS and I am such a fan. Lastly, that gorgeous handbag is a new color (terracotta) on one of their signature silhouettes. This color is 100% magical for spring and summer!
Aaand that's a wrap on me gushing over this Parisian brand…ha! You can shop more of their collections here.
I hope your week is off to a wonderful start! Our Japan adventures are in full swing and we are having such a great time!! Update: I tried Ramen for the FIRST TIME and omg it's all I can think about now… noodle heaven!! I loved all your recommendations on my last blog post – such a big help, thank you!! XO
**Photos by Anna Szczekutowicz Photography
SILK CAMI (wearing US4) – c/o SEZANE / lace-up flats – c/o SEZANE / handbag – c/o SEZANE (color: terracotta) / denim – LEVI'S / sunglasses – CELINE (wearing "Baby Marta") / horn necklace – MISSOMA / diamond pendant – ZOE CHICCO