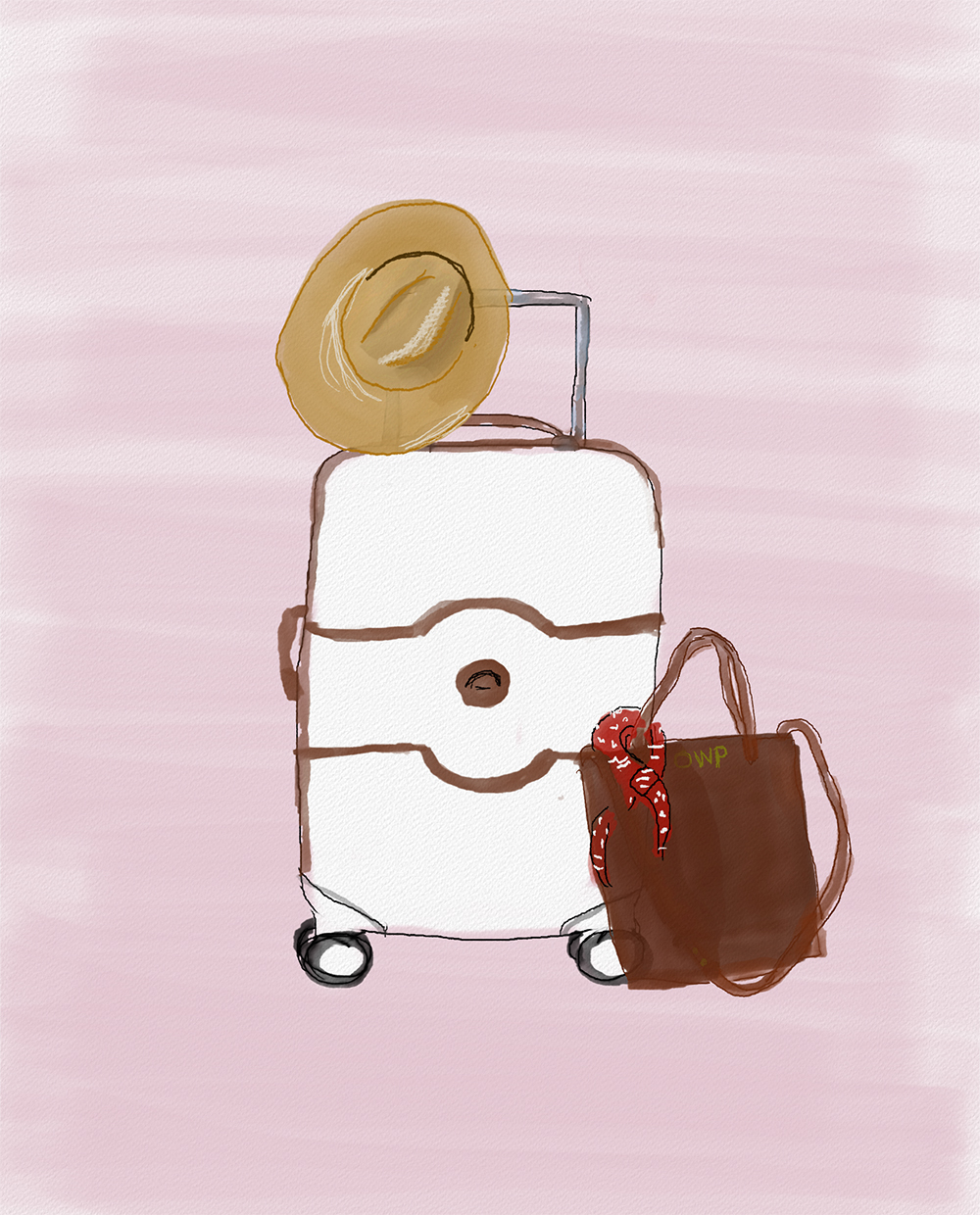 **Illustration by Kimberlee Watson
That feeling when you haven't slept all week (hello, delirium! Hello, dark circles!), you have crossed nearly every item off your to-do list (and had zero breakdowns…I am so proud of myself, ha!) and you're bursting with excitement because you and your favorite travel partner are about to spend a full on two weeks exploring and soaking up another culture (and the #1 place on Blake's bucket list)… Well! That feeling is currently welling up inside me because Blake and I are about to spend the next 14 days in…
JAPAN!
Back in September, Blake and I celebrated our first wedding anniversary. Knowing that the gift theme for the first anniversary is "paper," I thought it would be an awesome surprise to book us plane tickets to Tokyo, then print them out and insert them into the first few pages of a travel book about Japan (…he'd be thrown off because a book could be the "paper" gift, too). Tokyo has always been at the top of Blake's list of places to visit before we have kiddos (side note: I'm not pregnant haha), so I knew it would be the ultimate vacation for him (…and us!) this year. Thus, once we exchanged gifts and Blake saw the book (…he still didn't know about the tickets haha) and I told him to flip through the pages, his jaw pretty much dropped to the floor when he finally found them. It was the best moment!!
Fast forward eight months and we are finally ready to go! We've got plans to stay in Tokyo, Kyoto and Osaka – and hopefully do a day trip to Mt Fuji somewhere in the mix, too!
Have you been to Tokyo or other parts of Japan? I'd love to hear your recommendations! We pretty much have hotels and rail passes booked and that's it – we're both very spontaneous travelers so we'd love to hear your list of must-see, must-do, must-eat, etc., suggestions!
You can follow all the fun over on my Instagram & IG Stories throughout the next couple of weeks. Can't wait to eat some Matcha ice cream (…or really, Matcha everything) asap once we land…! Until then, we've got a hefty 24+ hours of travel in our future…(and I haven't even packed yet, ah!).
Hope you have a fabulous weekend, friends! XO