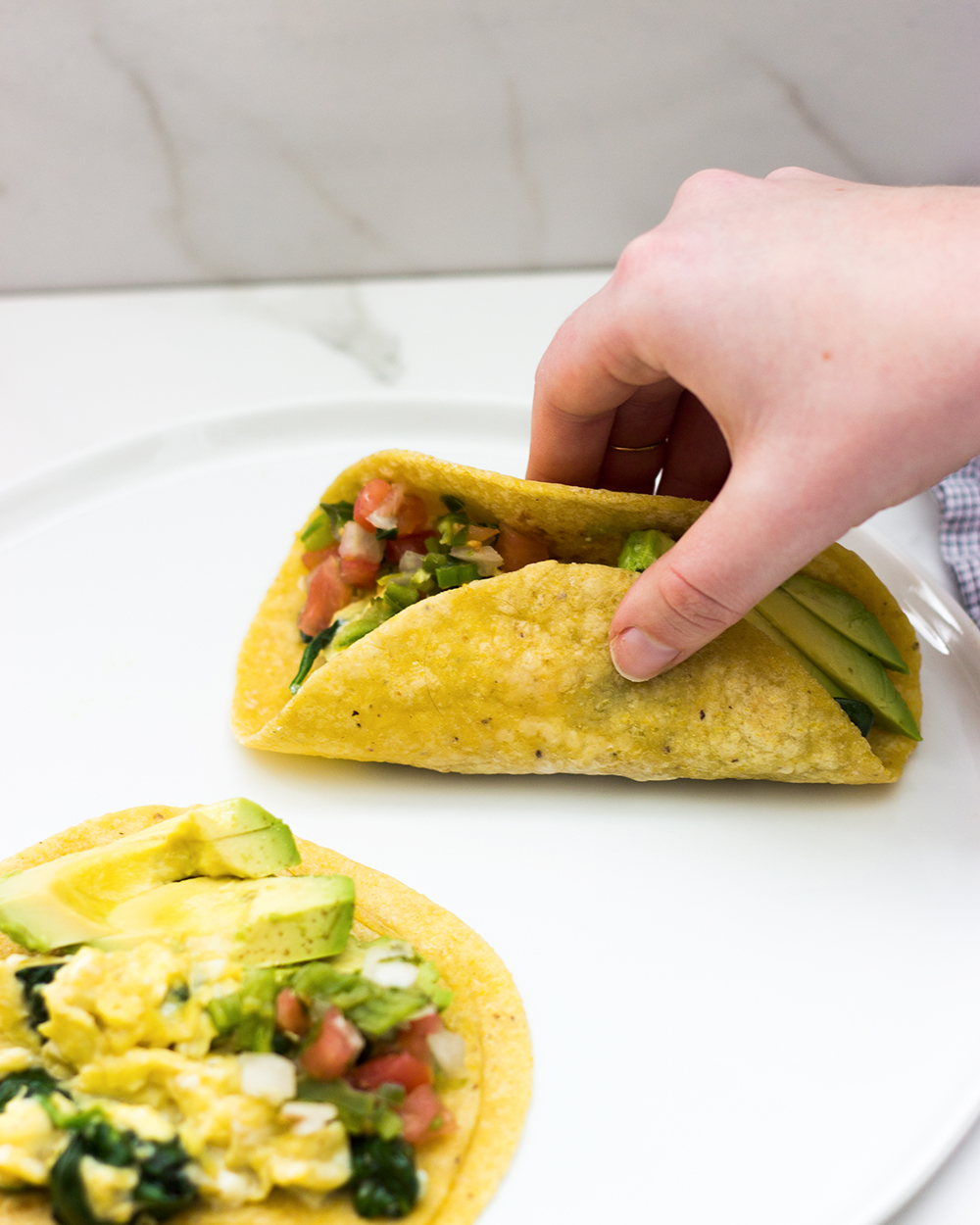 By Jessica Lee
Here in Austin, breakfast tacos are king. You can find them everywhere from coffee shops to gas station convenience stores to my office break room where a kind lady comes in and sells her homemade version every morning (how great is that?!).

While I was living in New York, I quickly realized that it was going to take some serious searching to find a breakfast taco. On the east coast, the bagel sandwich reigns supreme. And while I love a good bagel sandwich, I was homesick for my favorite breakfast tacos. So I started making my own, and as an added bonus, I made them a bit healthier by adding a whole lot green things to them. The result are these Everyday Breakfast Tacos, a super easy combination of spinach, egg and avocado that are easy to make on the run.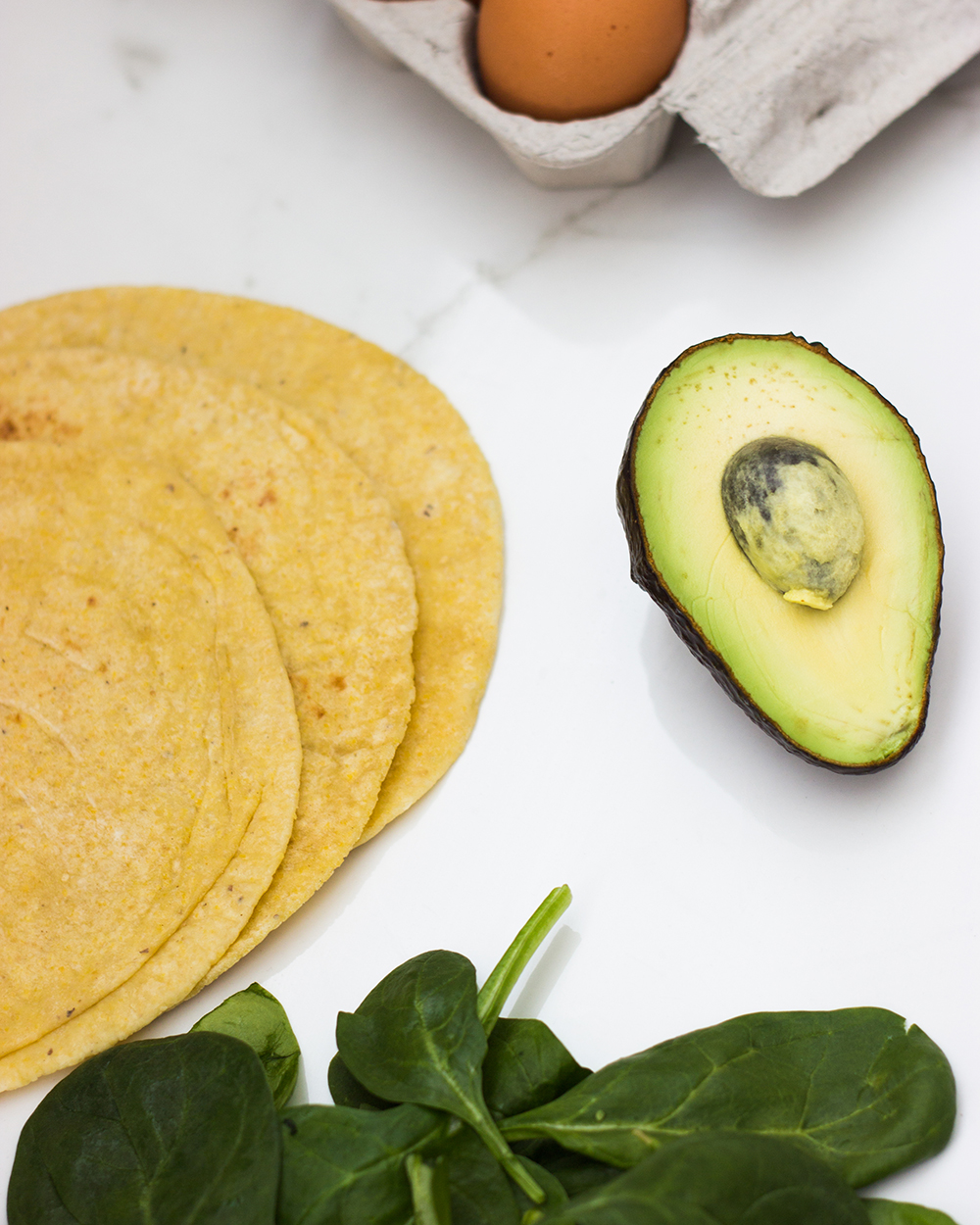 Everyday Breakfast Tacos
Makes 2 tacos
Non-stick cooking spray (I prefer the olive oil kind)
2 tortillas
2 eggs
2 cups spinach
1 avocado, sliced
Salt and pepper
Pico de gallo (optional)
Directions
Spray a pan with cooking spray and heat over medium heat. While the pan is heating up, crack your eggs into a small bowl and whisk until yolk and whites are combined. Add a pinch of salt and pepper.

Add spinach to heated pan and stir until wilted. Then carefully add your eggs to the pan stirring until just set. Set aside.

If you have a gas stove, turn on one of the burners and place a tortilla on the burner over the flame. After a few seconds (be careful! You don't want the tortilla to burn) lower the flame and flip to heat the other side. Repeat with second tortilla.

If you don't have a gas stove, you can heat the tortillas in the microwave for about 30 seconds.

Build your tacos by adding egg-spinach mixture to the bottom. Layer on avocado and pico de gallo or your favorite hot sauce.
Enjoy!
Looking for more delicious recipe ideas by Jess? You'll love these…
1. Curry Cauliflower Soup
2. The Ultimate Avocado Toast
3. Kale Salad with Roasted Delicata Squash
4. Easy Vegetarian Ramen
5. Coconut Whip Chia Pudding