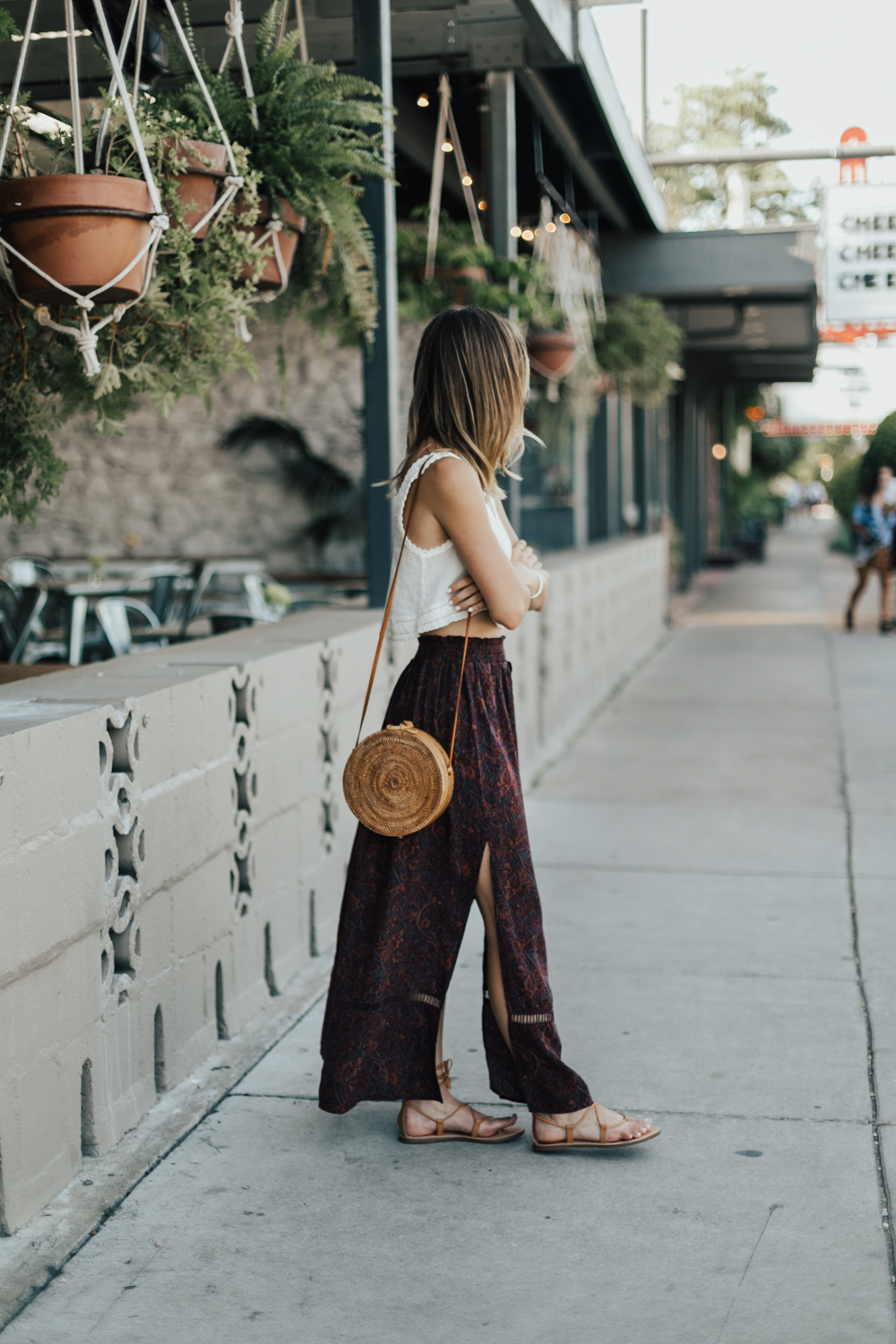 If there's one accessory that I adore for summer, it's a wicker handbag. There's something about the texture and overall feel of a wicker bag that has such a classic, vintage vibe about it. The word "darling" is a pretty spot-on description for it if you ask me! Often when I am adding pieces to my wardrobe I'll think about what items my grandmother would have loved (her taste was impeccable!), and this round rattan bag certainly would have her approval. (Oh, and did I mention it's super affordable? Win/win!).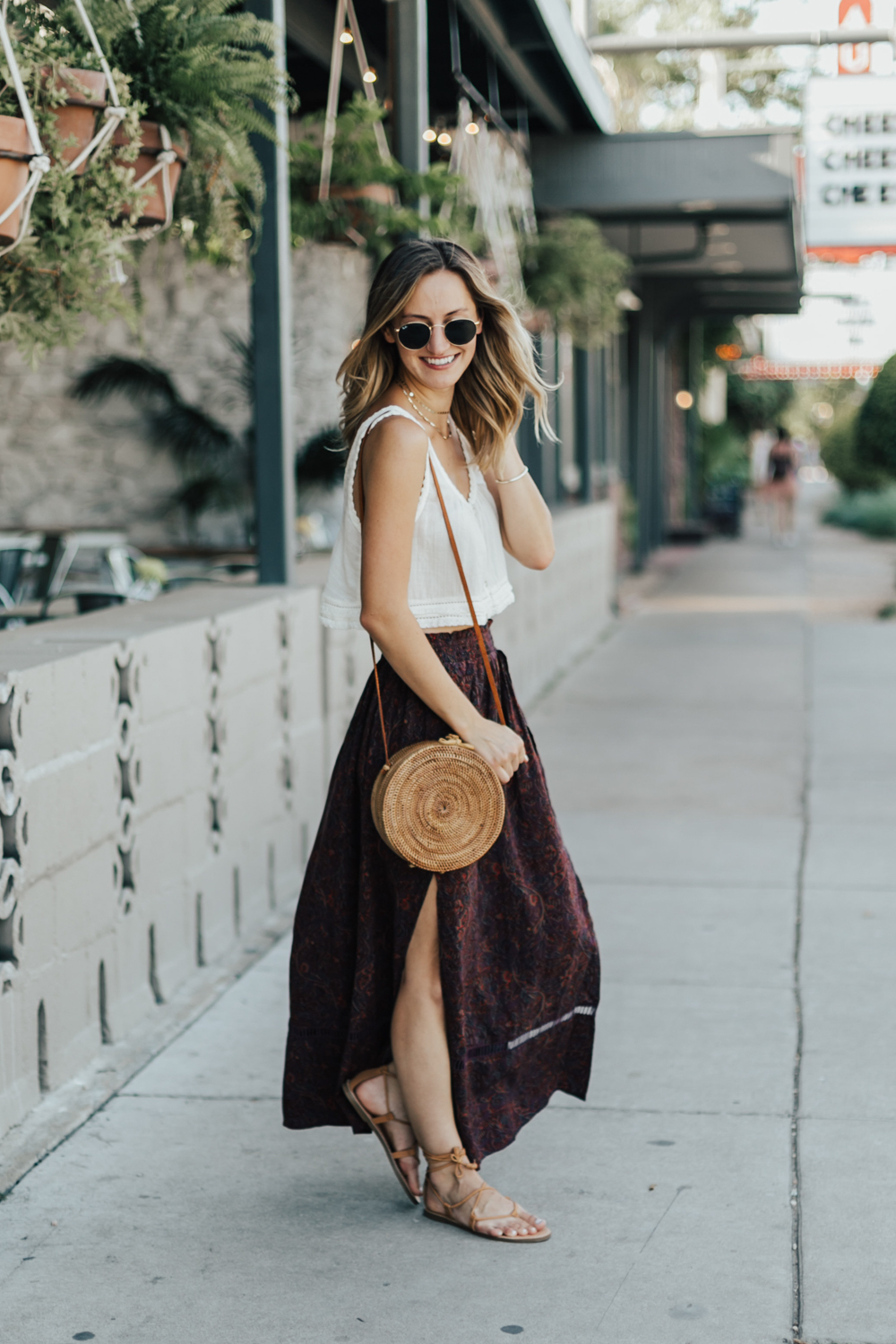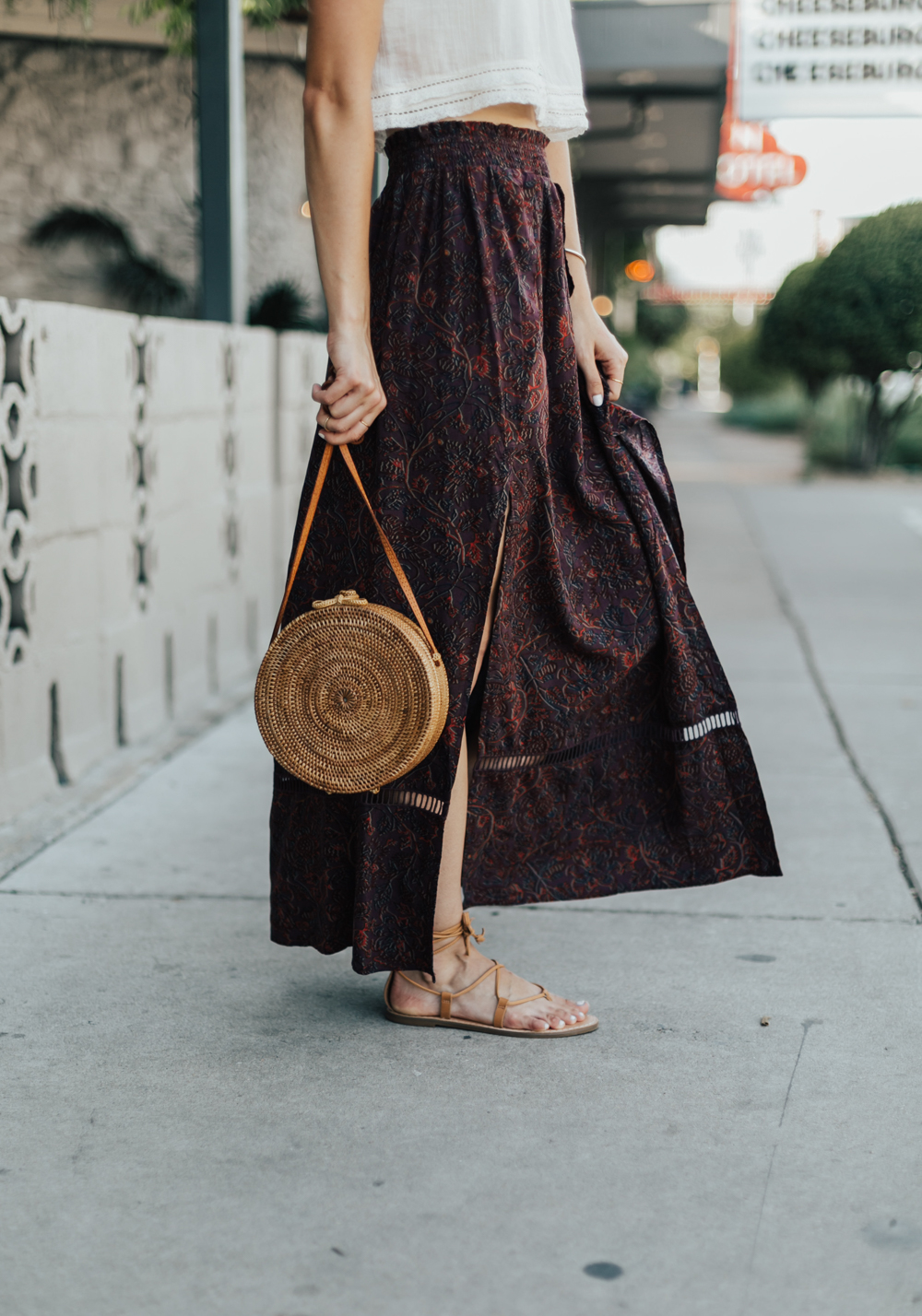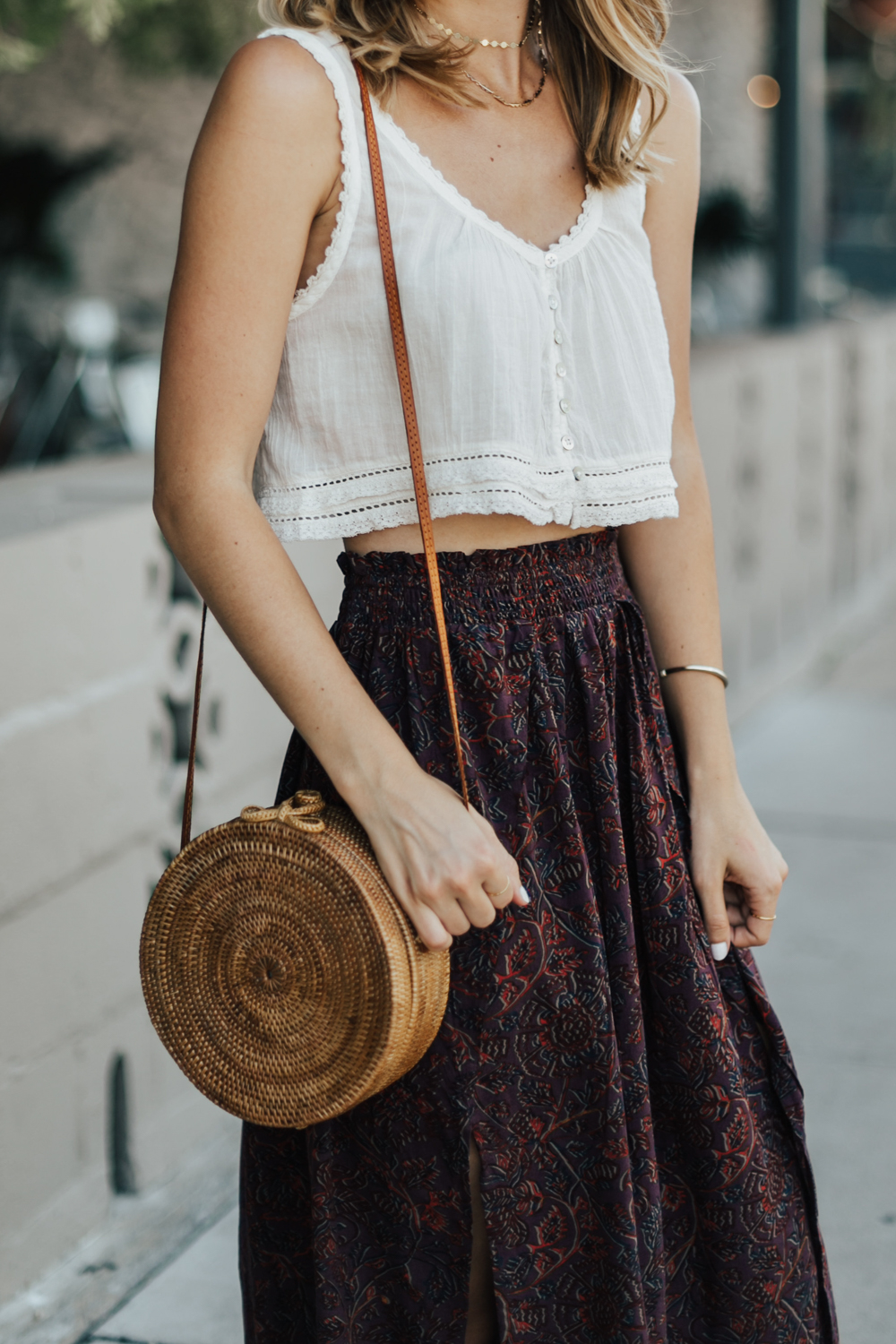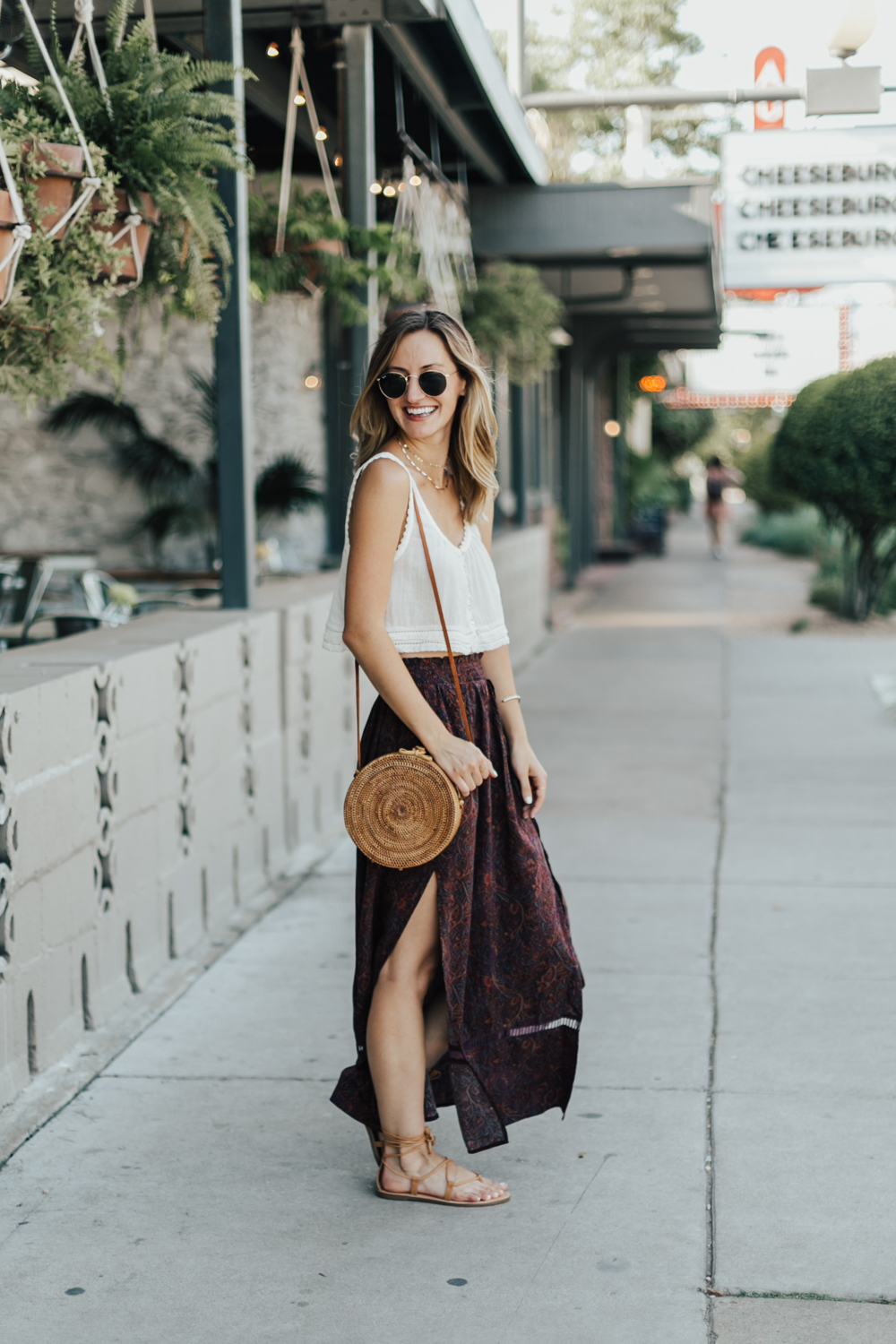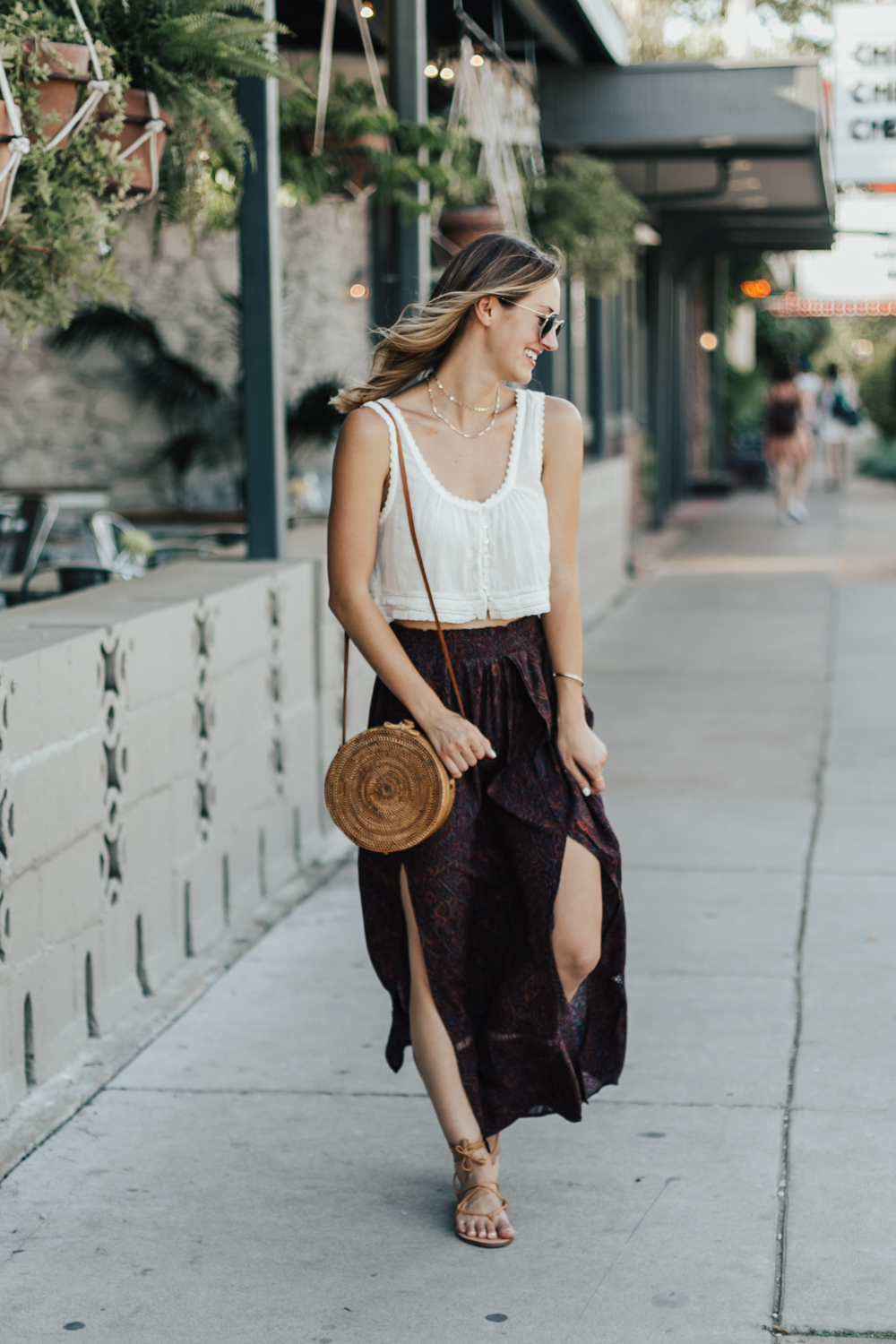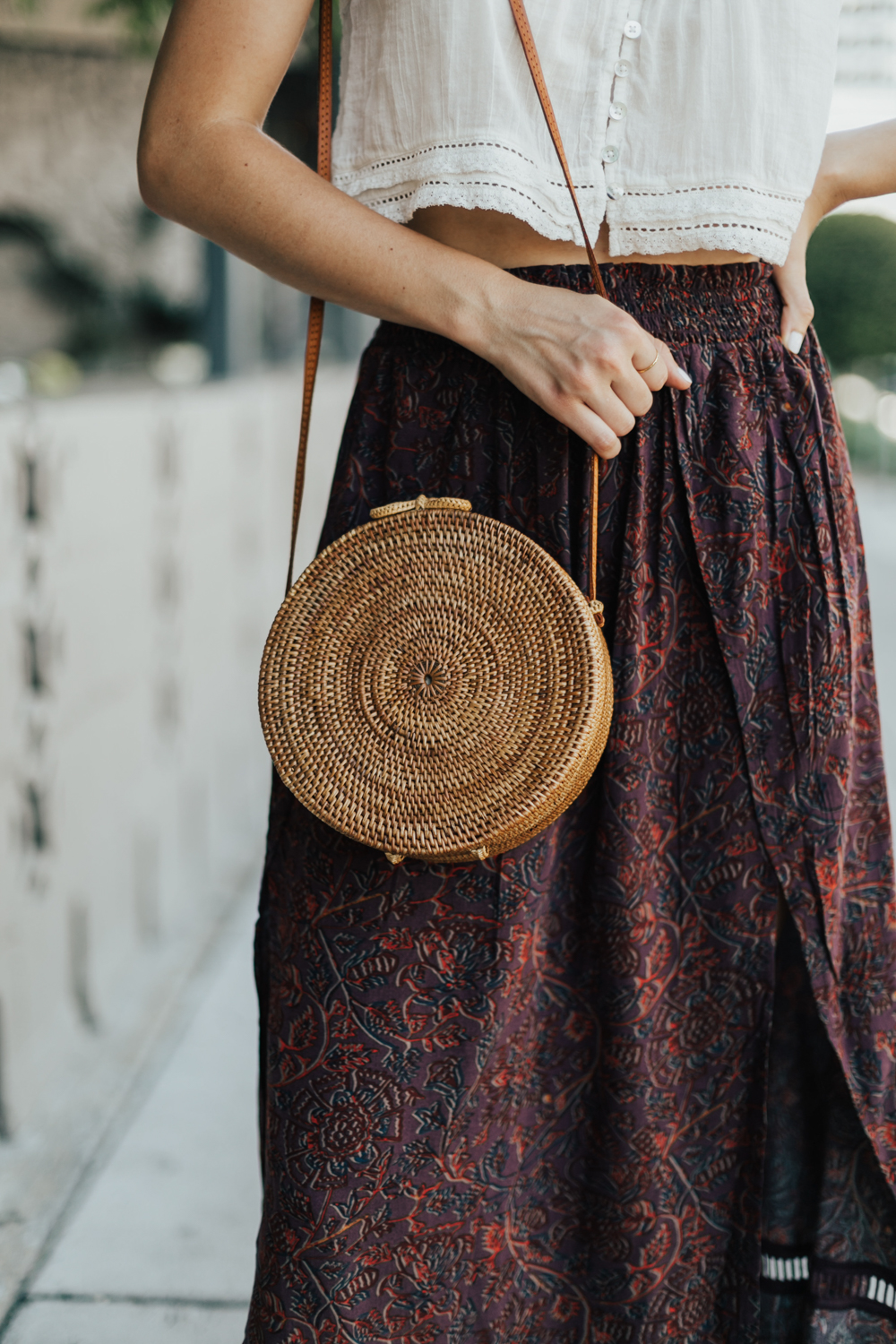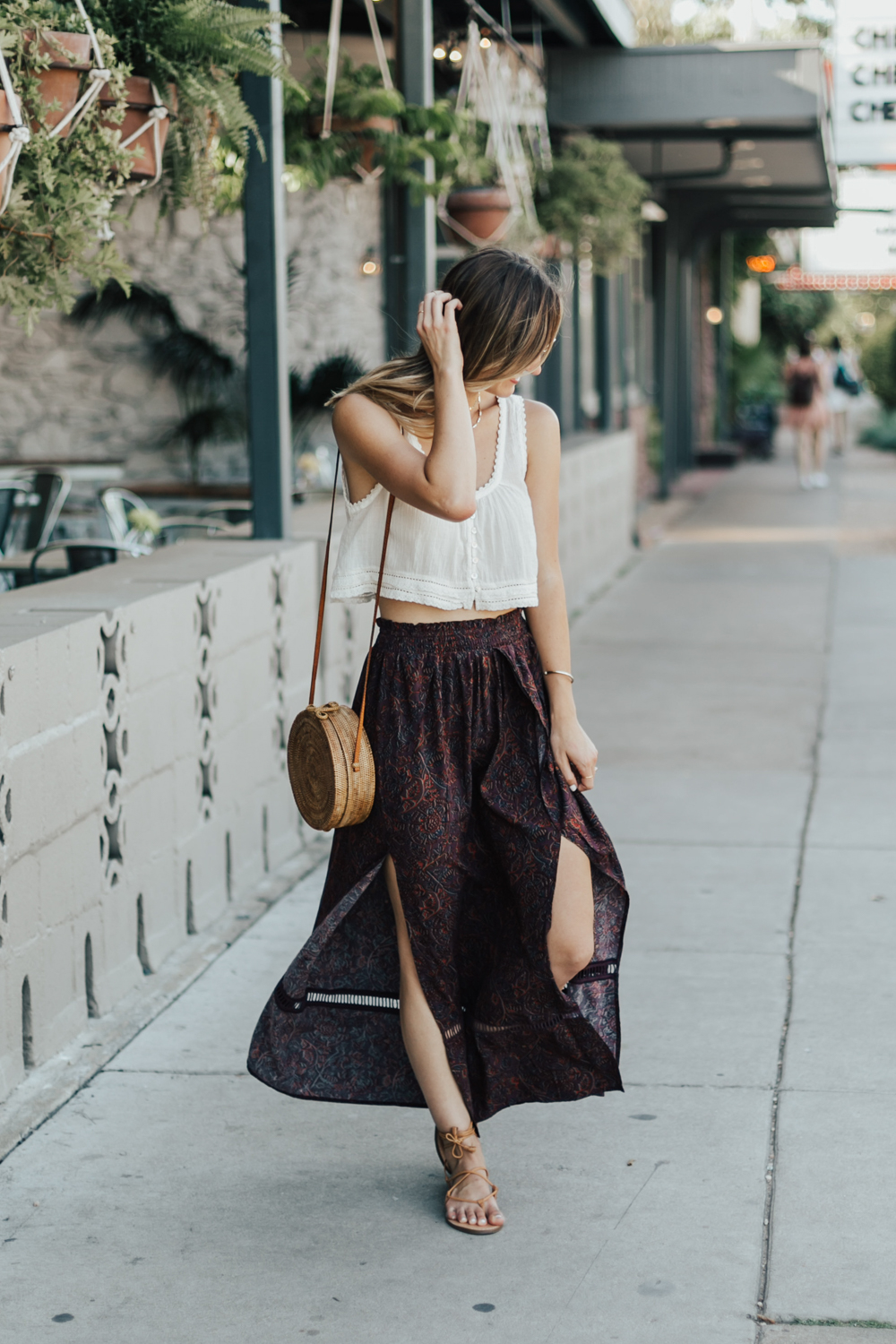 I had seen similar handbags worn by fashion models in Vogue and other magazines, but the price tag always scared me away…most were well over $250! Thus, I did some perusing on Etsy and found the exact same bag for under $70 at Amechlo's shop – it was too perfect to pass up! Not only was the round bag available, but the Etsy shop also carried a TON of other beautiful wicker or straw accessories (sharing more gorgeous options below!).
I love that Etsy is a place to support small vendors – I always feel like my Etsy purchases are extra special because of that! Not to mention you can find amazing accessories at budget friendly prices (…and y'all know I am aaaall about that!).
Whether I'm styling this round wicker bag in a vintage-inspired way (like in this post, paired with a gingham top and cat-eye sunglasses) or going for the carefree, bohemian vibe (as styled in this post), this precious handbag is a shoo-in when it comes to a summer accessory!
**Photos by Brandon Hill Photography
SHOP MORE ETSY HANDBAG FAVES

A big thank you to Etsy for sponsoring this post! All opinions are my own.