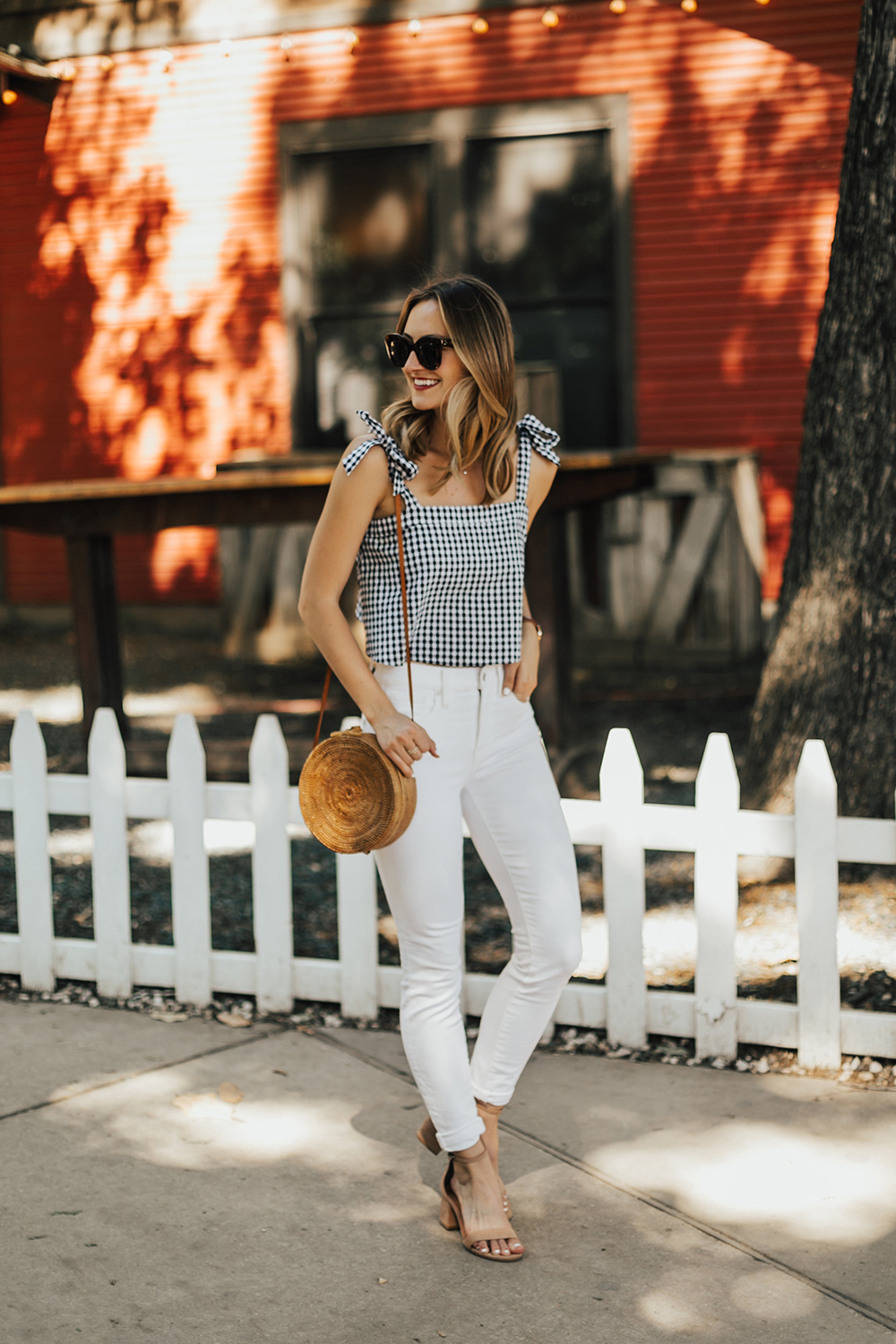 Ohh the dreaded Tuesday following a holiday weekend…I am absolutely feeling that dark cloud looming over my head! I am on my second coffee of the day, been jamming new Miley quite loudly (…perks of a house, no one bangs on the wall for me to shut up haha!) and am desperately trying to shake this wonky feeling that won't seem to go away. I've got an inbox filled with to-do's (…maybe if I don't open them, they'll just disappear…isn't that how it works? 😉 ), a sink filled with dishes and lots of content to prep (hooray June posts – I've got some fun stuff in the works! …Just need to get to it, ah!). Alas, I reach for my laptop, close out my emails and get started in writing this blog post…my therapy!
I should also mention that this precious top is on major sale, just $35! I figured spreading good news may provide some joy to myself, as well. 🙂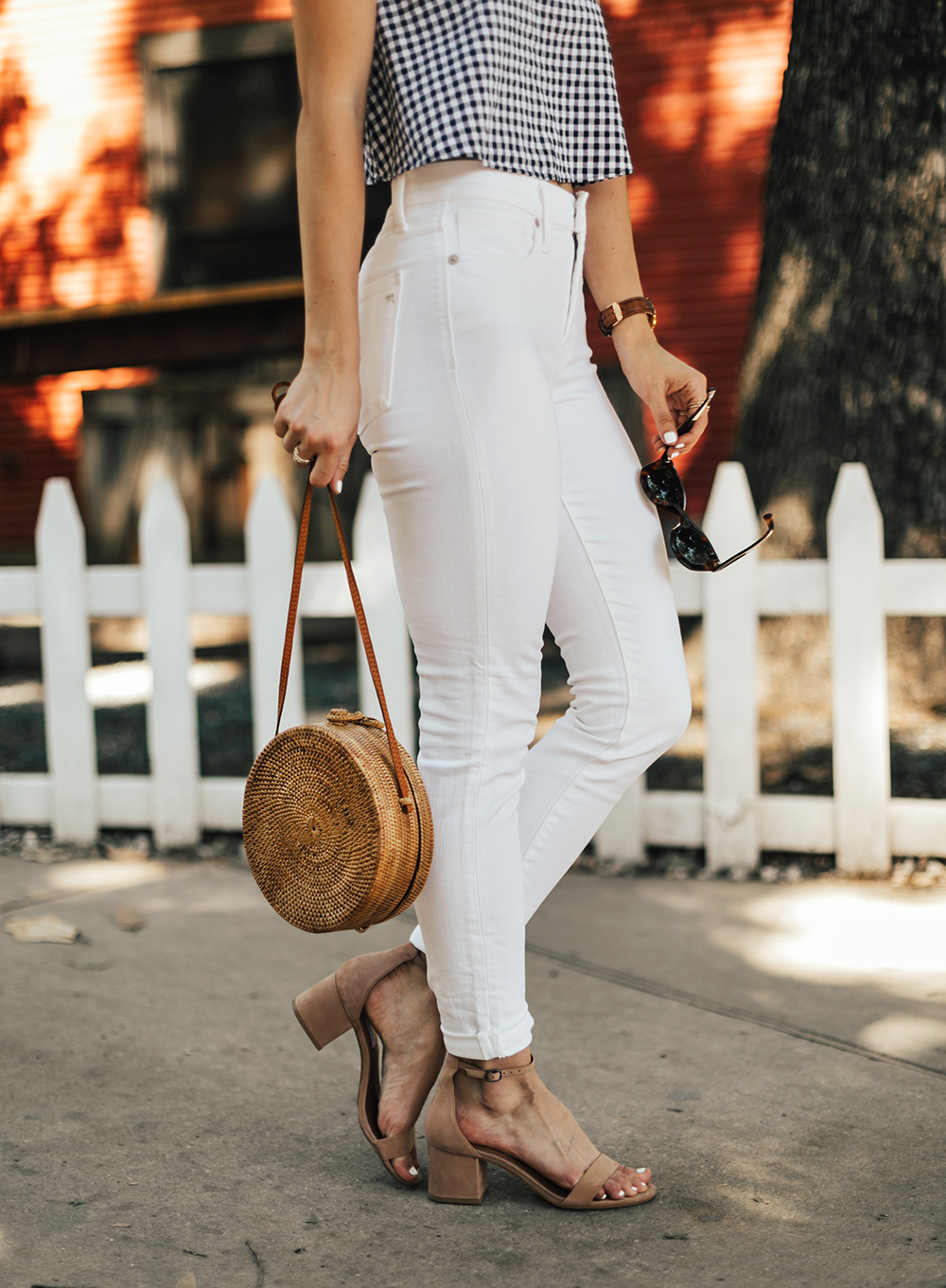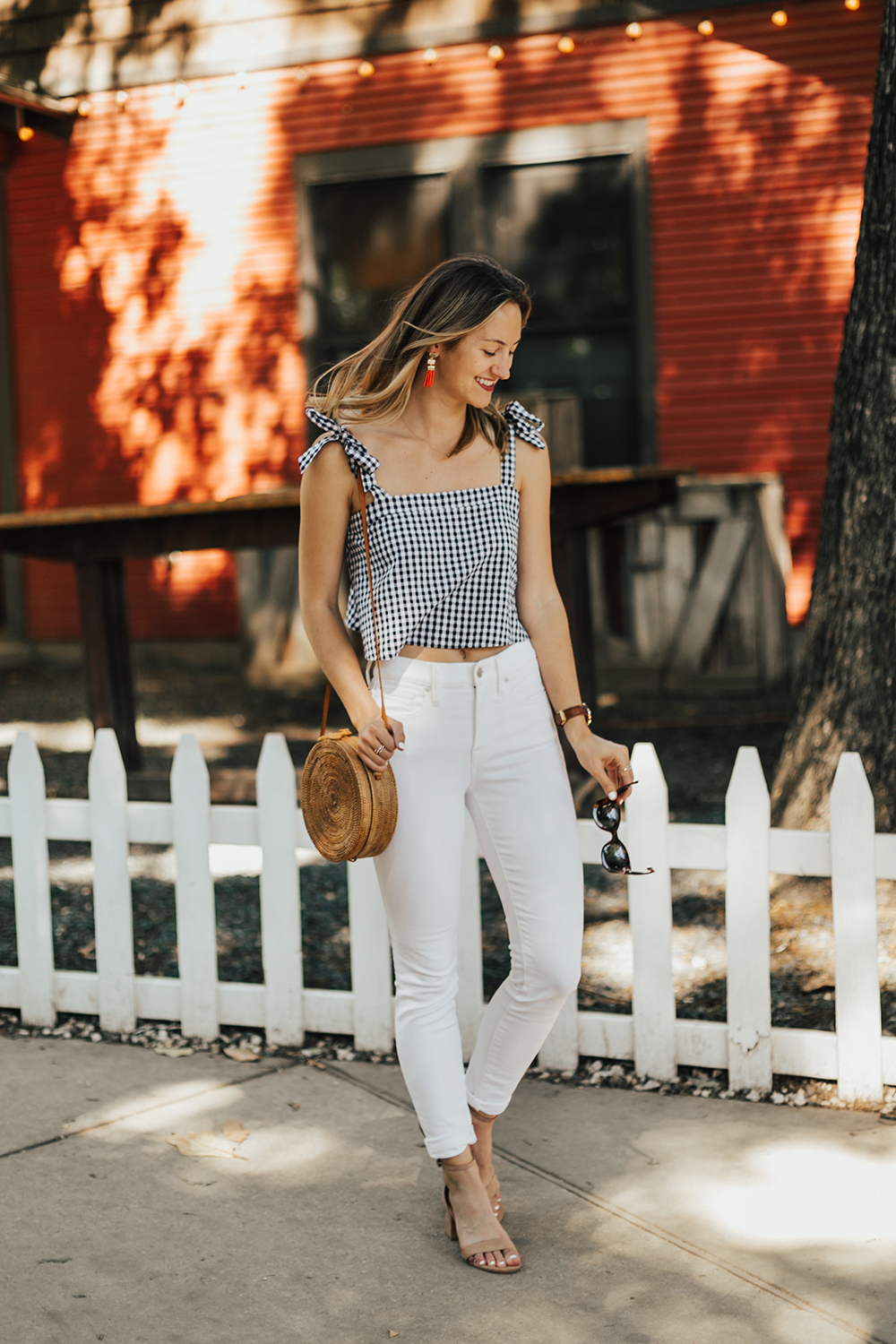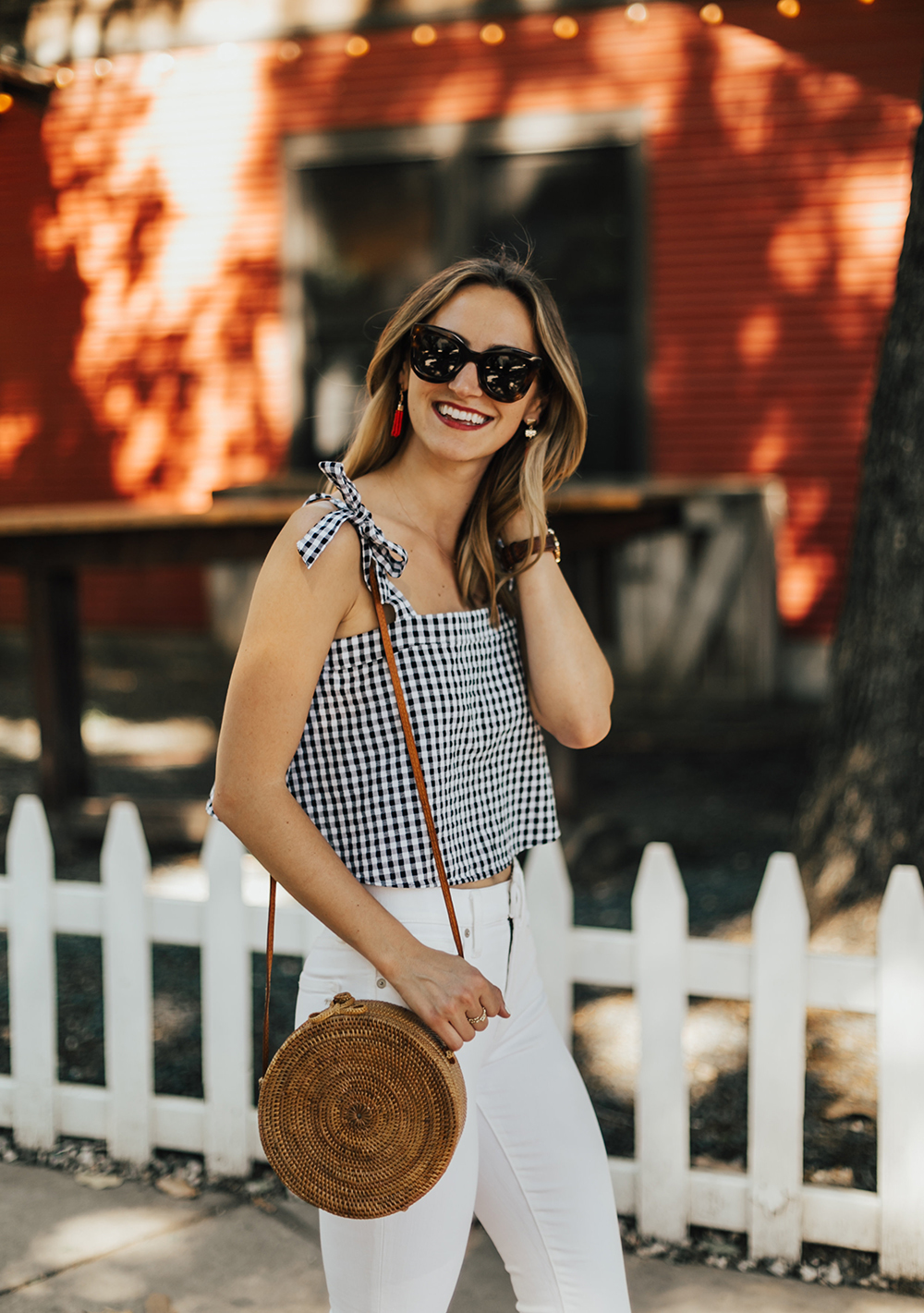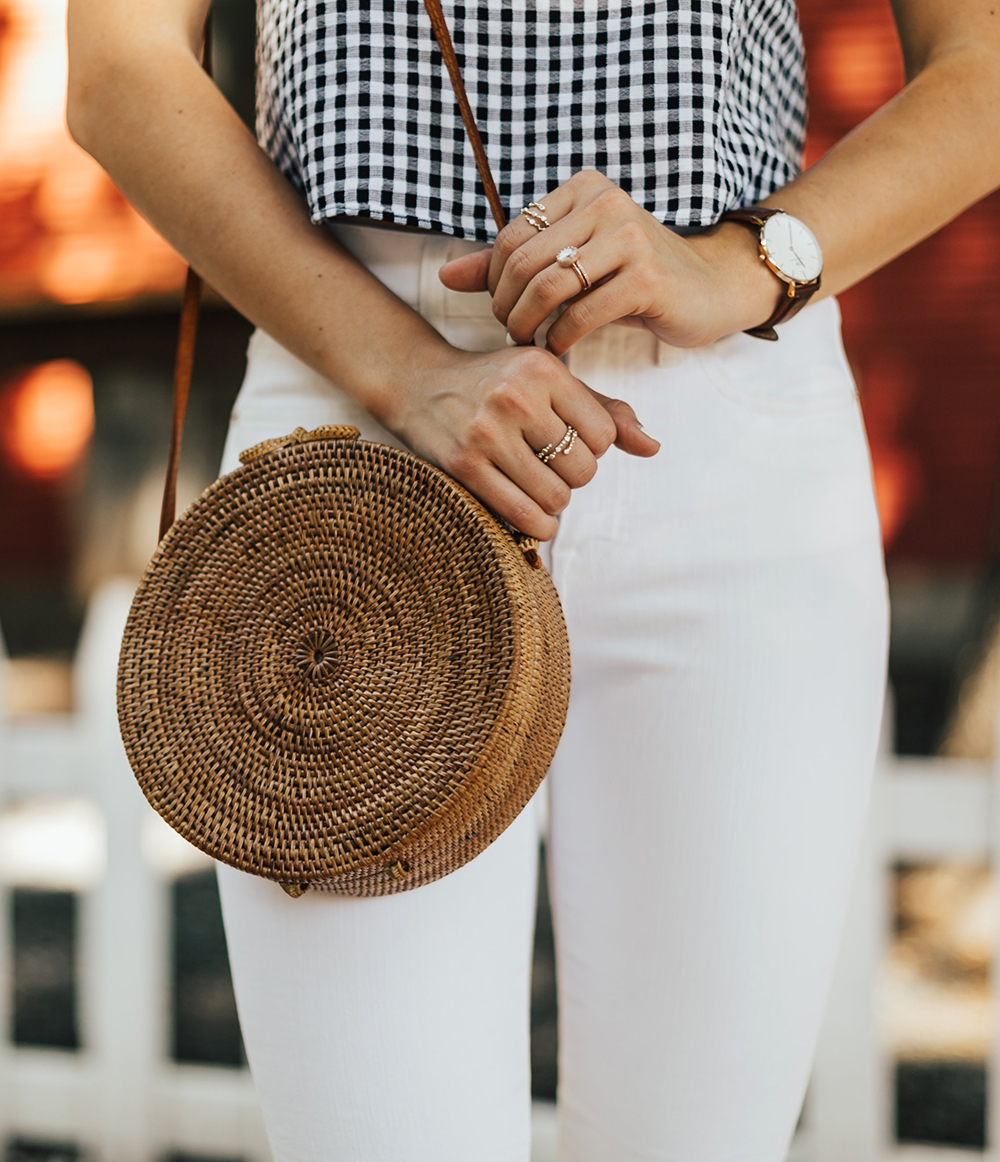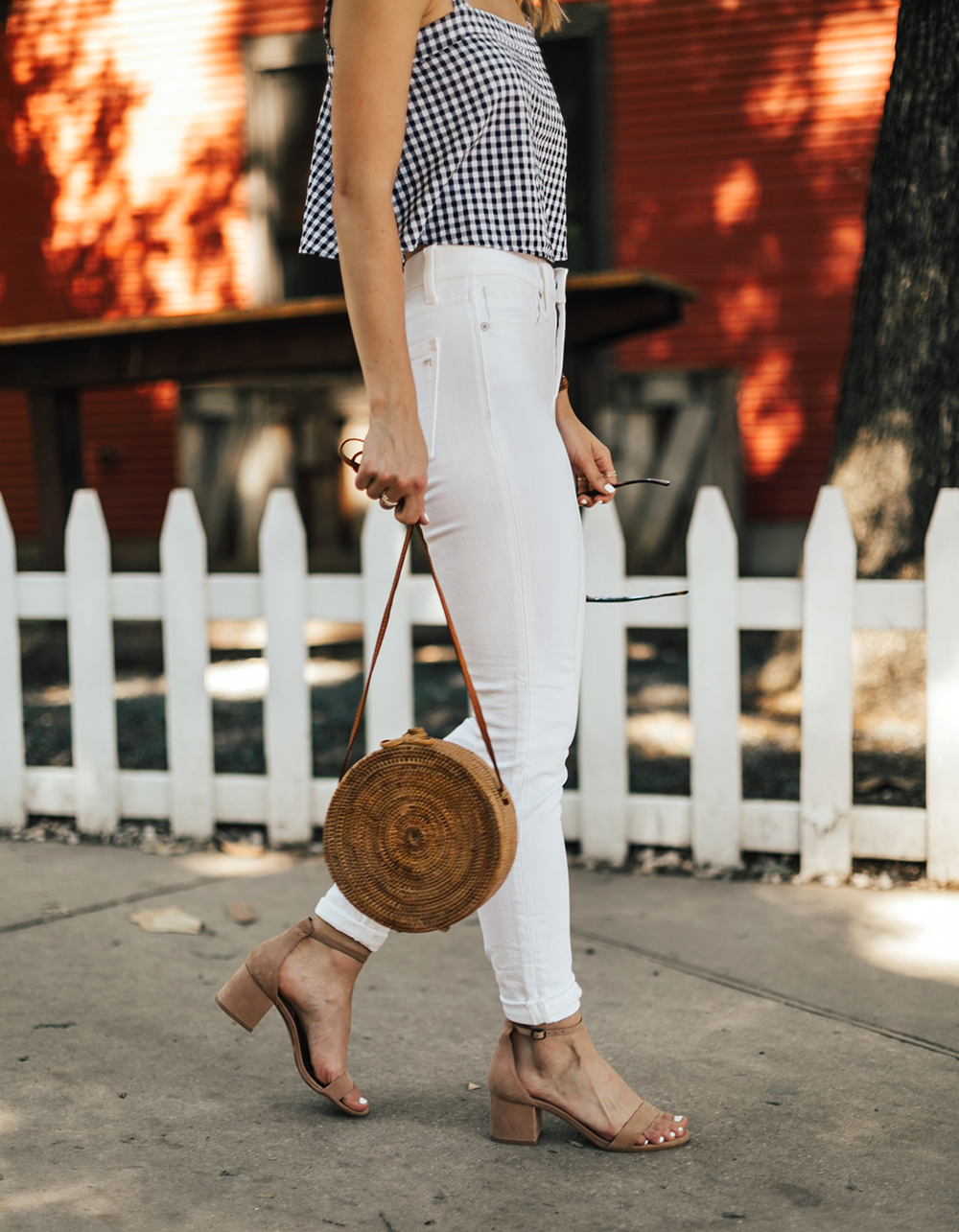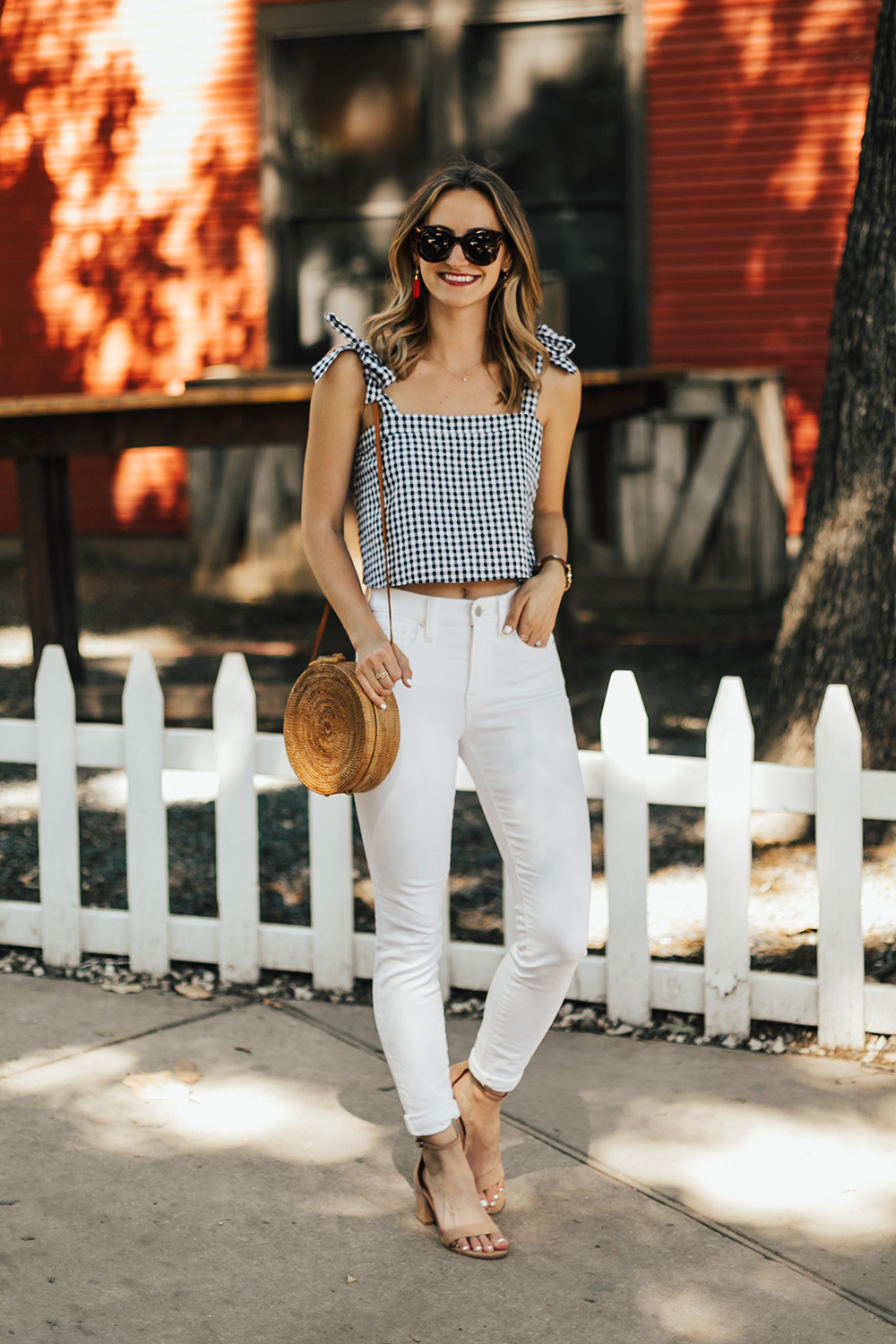 When I was in Scandinavia, we had a 6am excursion one morning and thus, my sleepy self spilled coffee ALL over my white jeans. Thus, once I got back to Austin I went on a hunt for the perfect pair of white skinnies. They need to be thicker (…ya know, not see-through), flattering (a 9″ rise at the waist is my favorite) and overall a cut that won't go out of style (aka worth the investment…and I'm a sucker for skinny jeans!). Of course, Madewell had THE perfect pair that I kind of feel like a million bucks in…can't recommend these enough! My mom went shopping with me and got the same pair, too. Whether you're in your 20s or 60s, a pair of white skinnies is a total DO! Ps. Both my mom and I ended up buying one size down – I am normally a 25 and got the 24. I think these run a bit big! (I'm 5'6 for height reference).
Psst…did you notice that adorable round straw handbag? Gah, I am in LOVE. I'd been searching high and low for a round summer bag, but they can get SO pricey that I couldn't bring myself to drop over $200 on one of these bags. Buuut then I stumbled upon this Etsy store and they had my dream handbag for $65!! It's beautiful, trust me! (Heads up, it smells a little like a campfire when you first get it in the mail…it's made in Indonesia, not sure why the smell, but it does go away!).
Lately I've been really into the black/white/red color scheme. It feels so classic and timeless. Every time I wear an outfit featuring these colors, I think of my grandmother and that it's something she'd absolutely adore and approve of. There's just something about wearing pieces inspired by her classic beauty and fashion sense…I love to pay tribute to her with my style choices!
Alrighty friends, I hope your Tuesday back at work/back to the grind is going swimmingly! (…See? Maybe if I use extra happy words like "swimmingly" it will lighten my mood, ha!). Wishing you a fabulous start to your week! XO
**Photos by Brandon Hill Photography
top – MADEWELL (on sale, wahoo!) / jeans – MADEWELL (fit TTS) / shoes – STEVE MADDEN / handbag – ETSY / sunglasses – CELINE similar LE SPECS