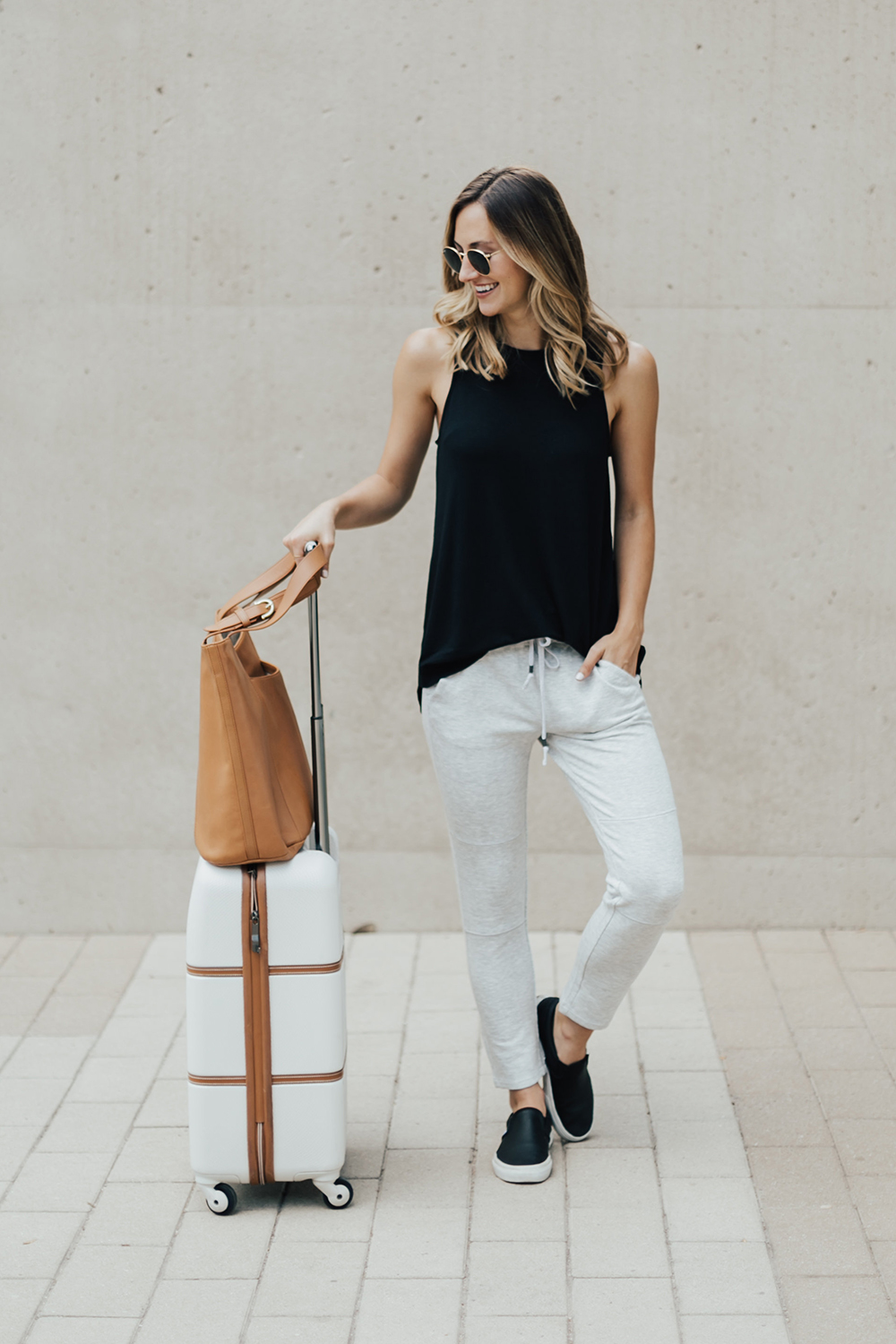 Hey gals, hope you had a wonderful weekend! I've been in hustle mode as we prep for another big trip…aaand surprise, we leave today! Headed on a two-week vacay with Blake's fam (aunts, uncles, cousins…the works) through the UK, Ireland and Scotland…I am SO excited!!
As I've been traveling more frequently this year, I've gotten pretty darn good (…if I do say so myself!) at finding looks that are both comfortable for a 9+ hour flight and stylish. Give me joggers, a cozy tank + slip-on sneakers and I'm a happy camper at the airport!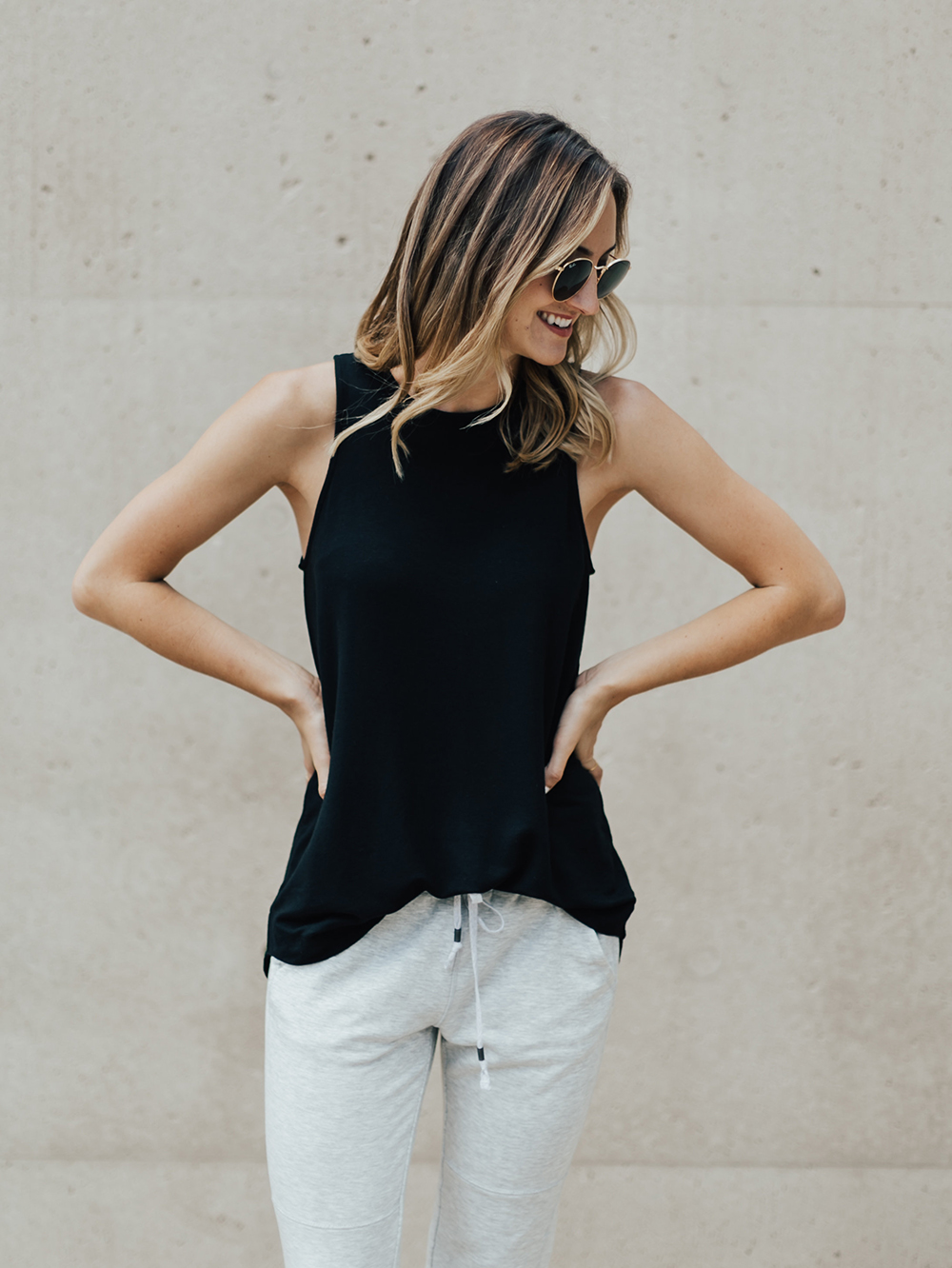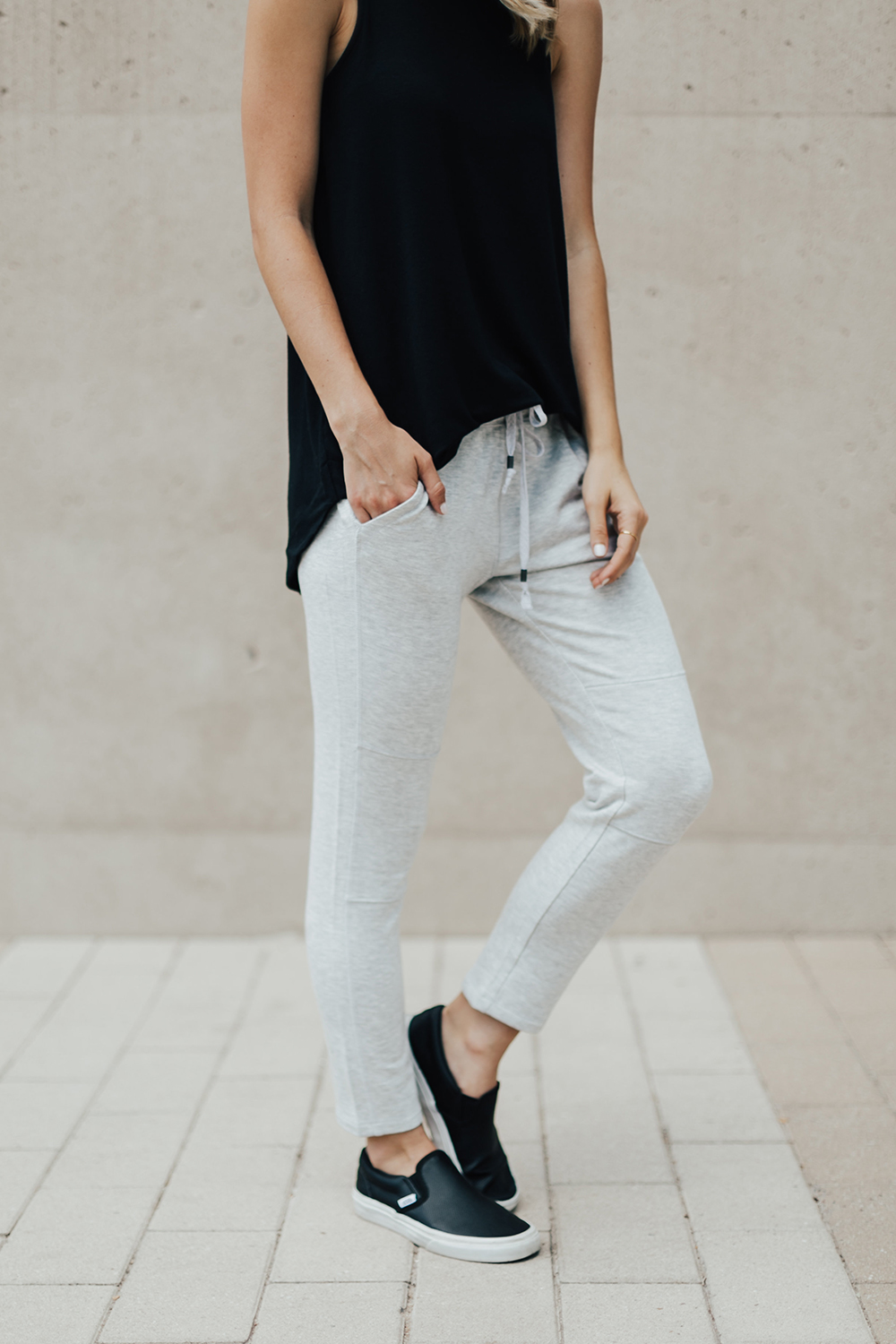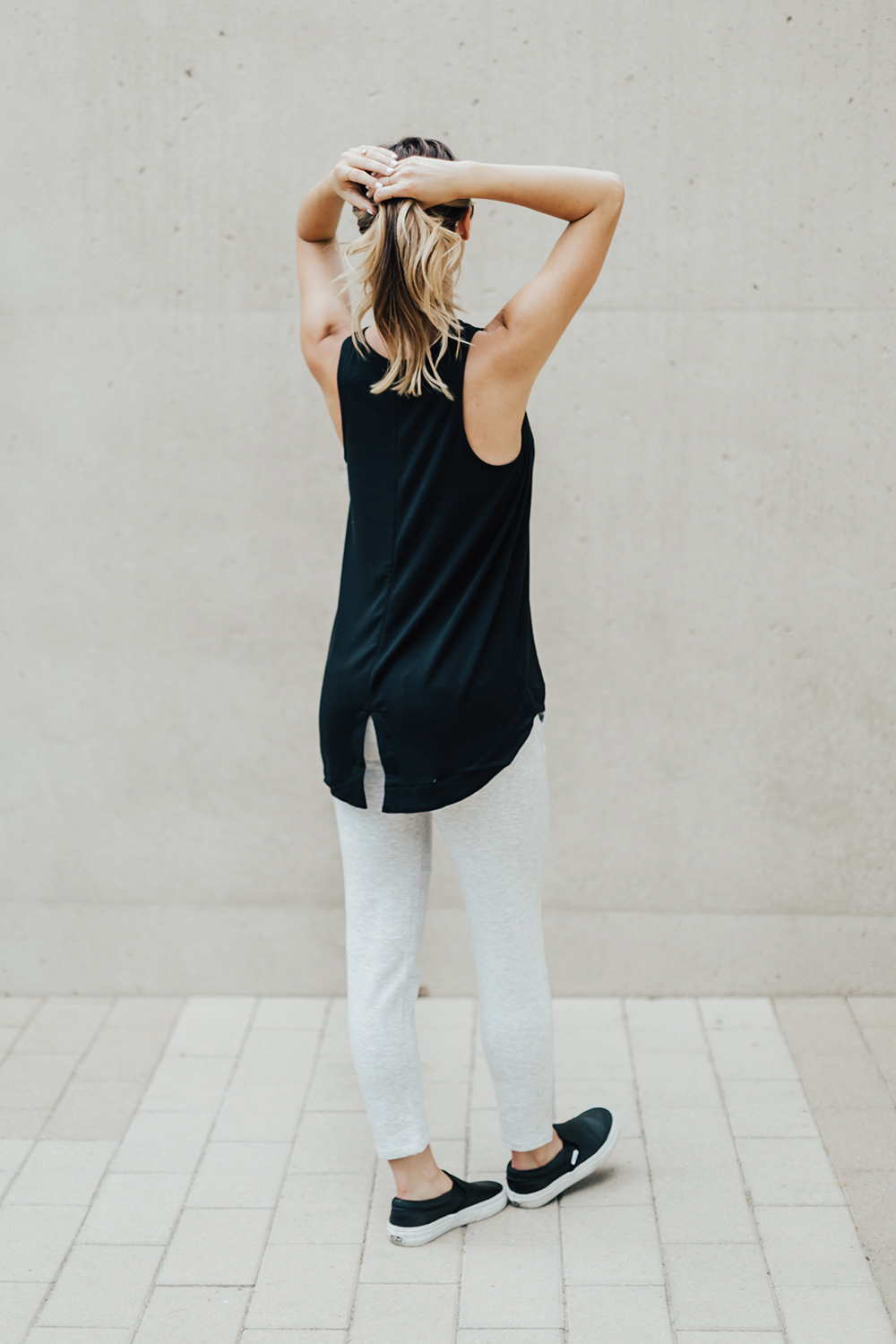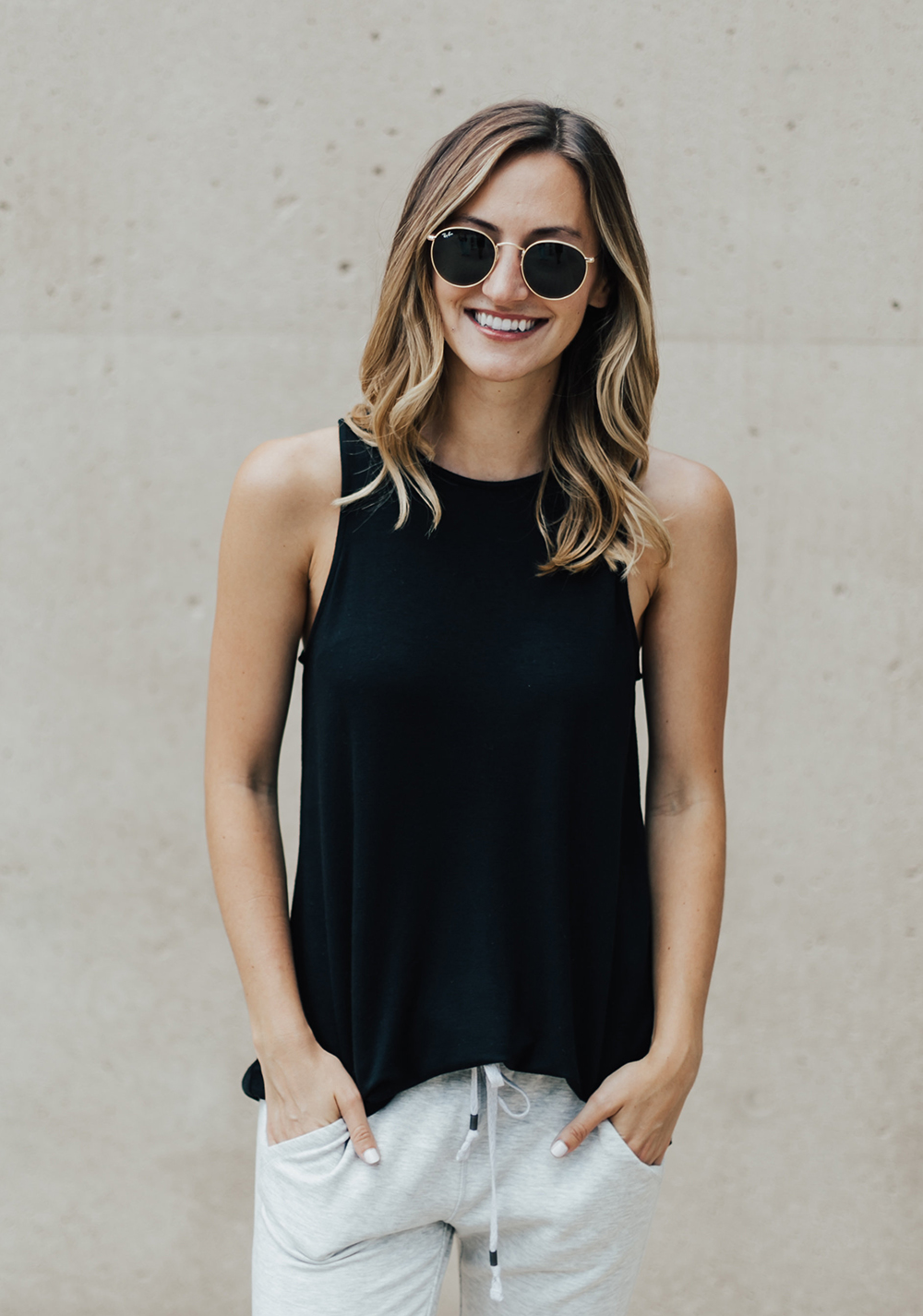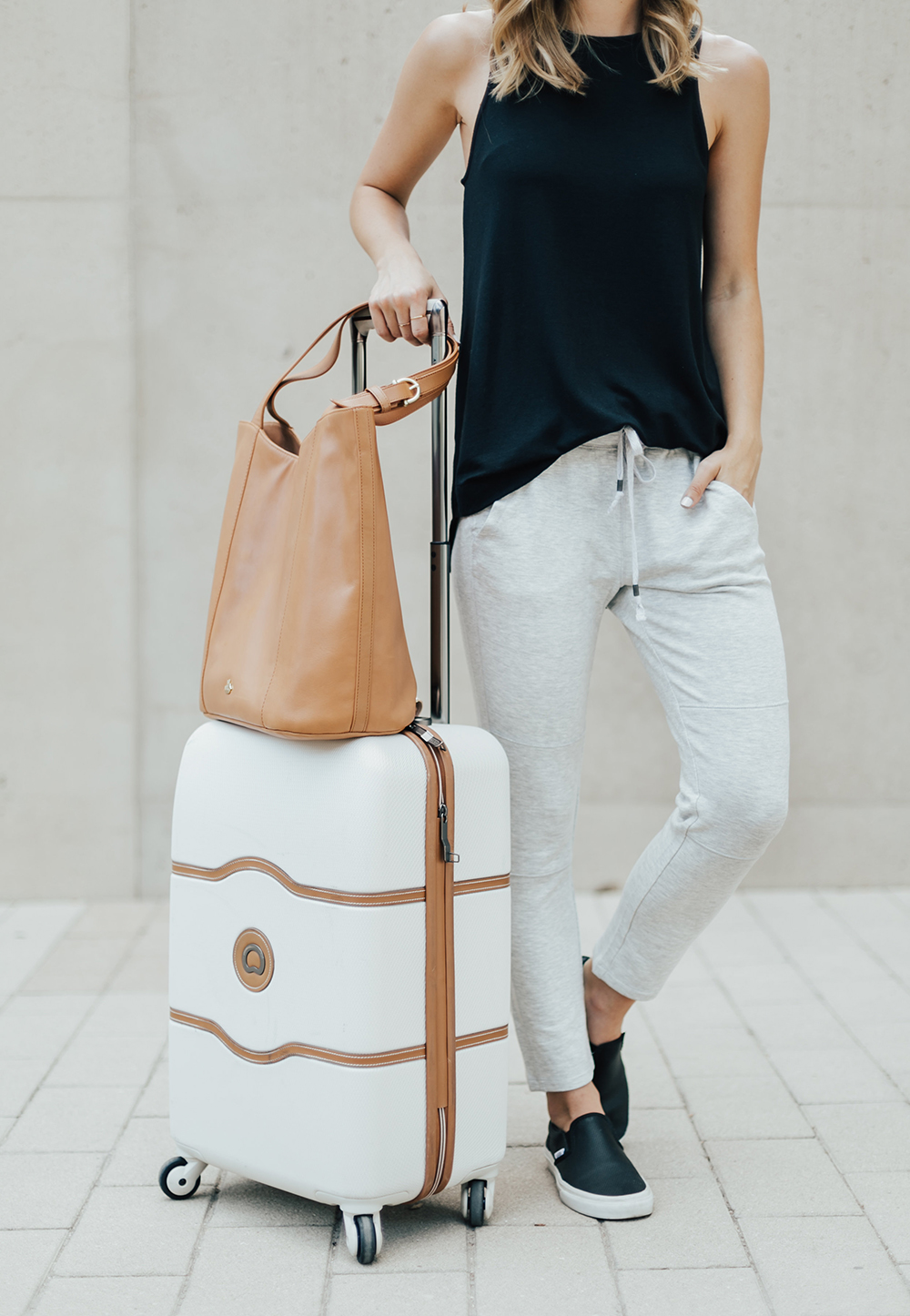 My joggers and tank are both by Lou & Grey…and trust me, you NEED THESE! All caps is definitely in order because these joggers have not only been my loungewear around the house, but they look SO GOOD out and about. Not gonna lie, since they came in the mail I have slept in them, worn them on a Home Goods run and am definitely going to wear them on the plane ride over to London tomorrow. They are CRAZY SOFT (yep, all caps necessary again) and I love the pretty heather grey color (they come in more colors, too). I am 5'6 for height reference and wearing size XS.
My tank is equally as soft and cozy as my joggers. I love the half-slit in the back – it's such a cute detail and makes the tank extra breezy with a fashion forward touch. I'm wearing size XS in the tank for reference – it's a great length and makes for a perfect layerable under a denim jacket, too.
I love that Lou & Grey specializes in comfortable, versatile pieces that are perfect for traveling. Whether you're flying or driving to a summer getaway destination, I can't recommend their pieces enough! Not only will you look amazing, you'll feel incredible, too (which is big in my book…there's nothing like wearing something uncomfortable for hours on end while traveling). Take a look at their full line for more cozy, comfy, cute options.
Wishing y'all a fabulous week ahead! XO
**Photos by Brandon Hill Photography

A big thank you to Lou & Grey for sponsoring this post! All opinions are my own.