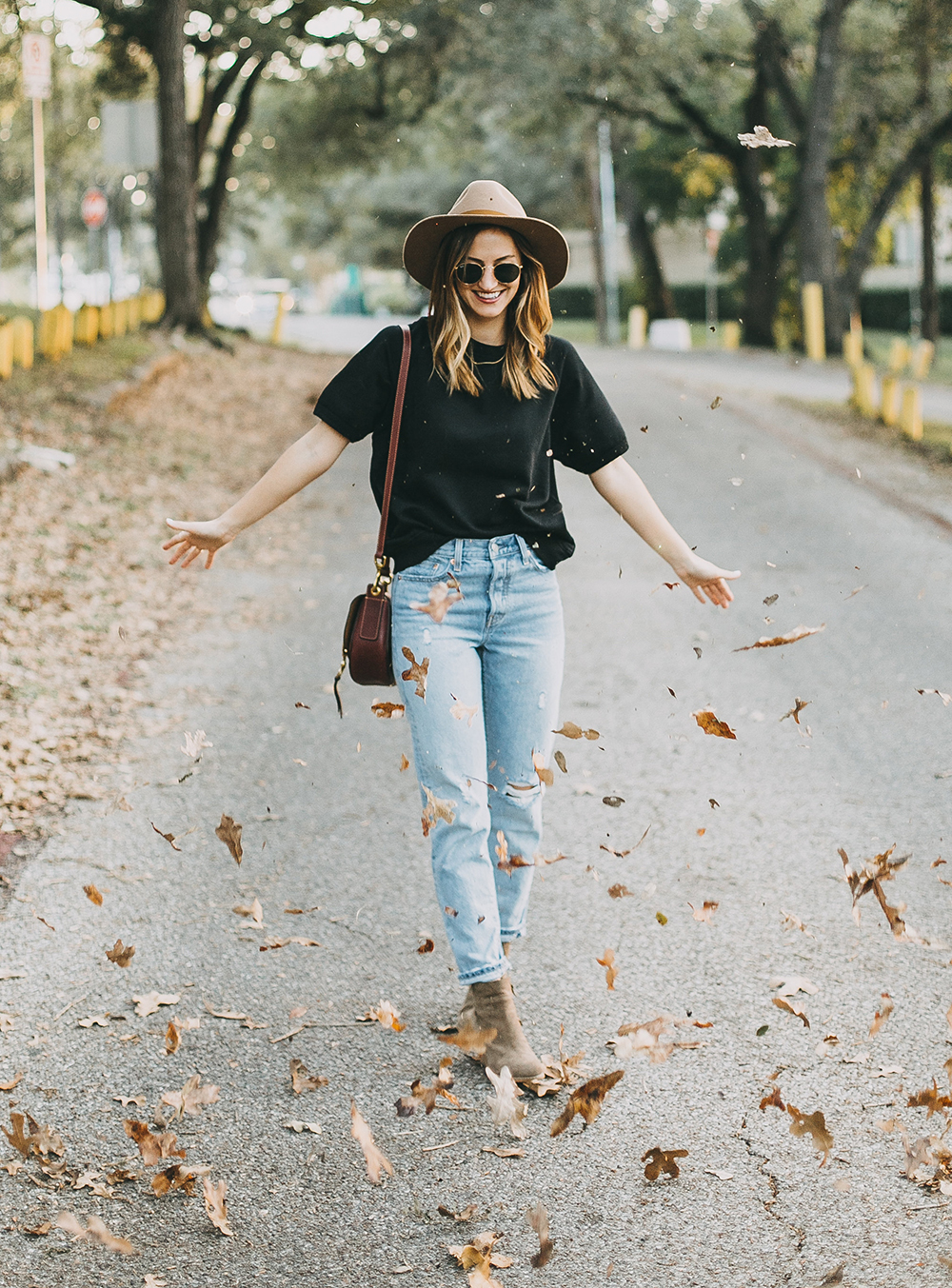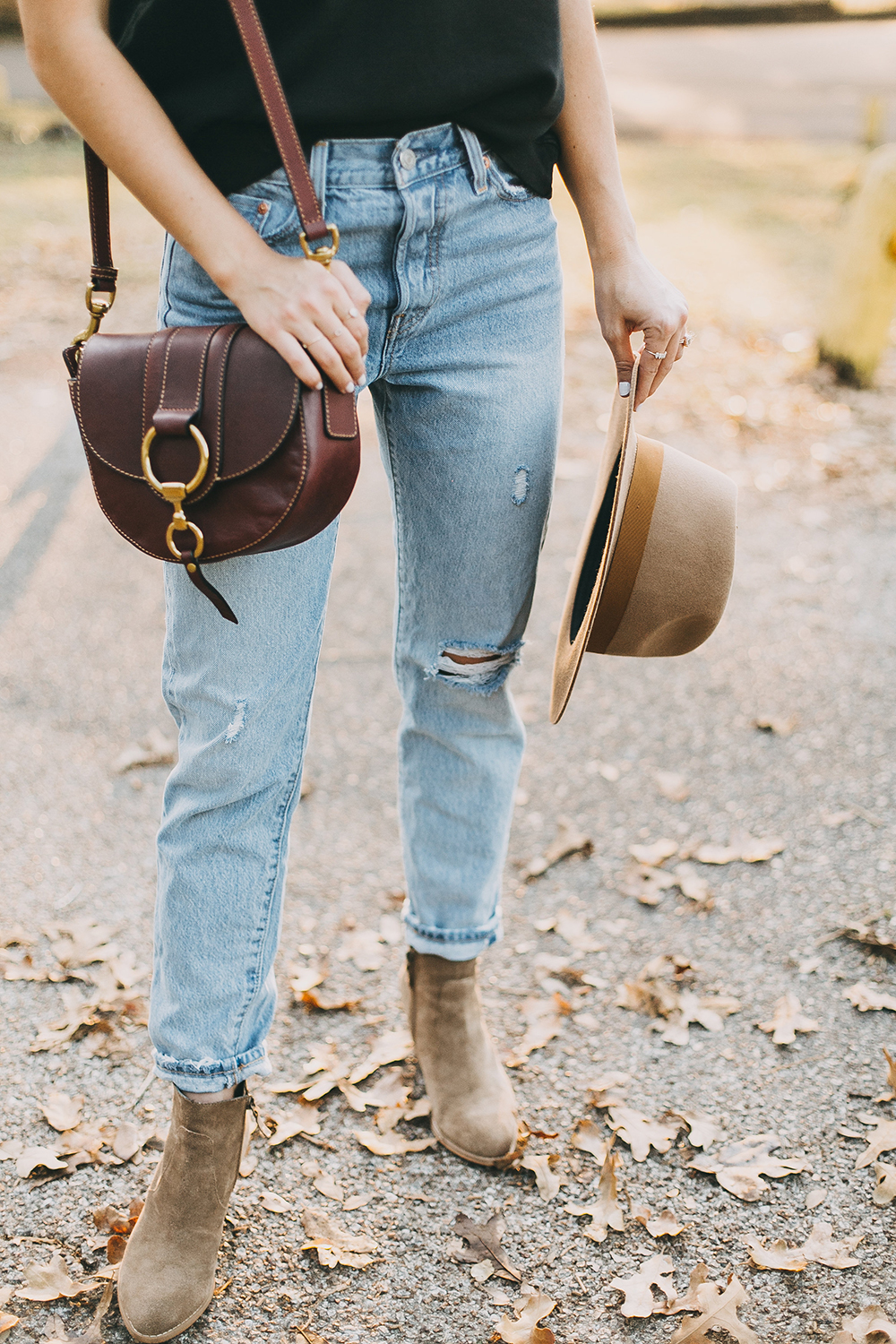 Hey there! How was your weekend? I spent mine bundled up on the sofa binge watching This Is Us (…and sobbing, a LOT obviously, ha! This show hits ya right in the feels…it's soooo good!). True story: this is the first time I have ever binge watched a TV series when I am not sick and bed ridden…and it feels AMAZING. Clearly I have been living under a rock and missing out on a seriously fabulous form of r&r. Anyone else watching This Is Us? I'm excited for season 3 to start this week…I will definitely be watching!
In other news, this weekend was pretty darn lovely out and I guess Austin forgot we're in the thick of "winter" because it was a gorgeous 75 degrees and sunny. If this is how the rest of winter is going to pan out, then I am all for it!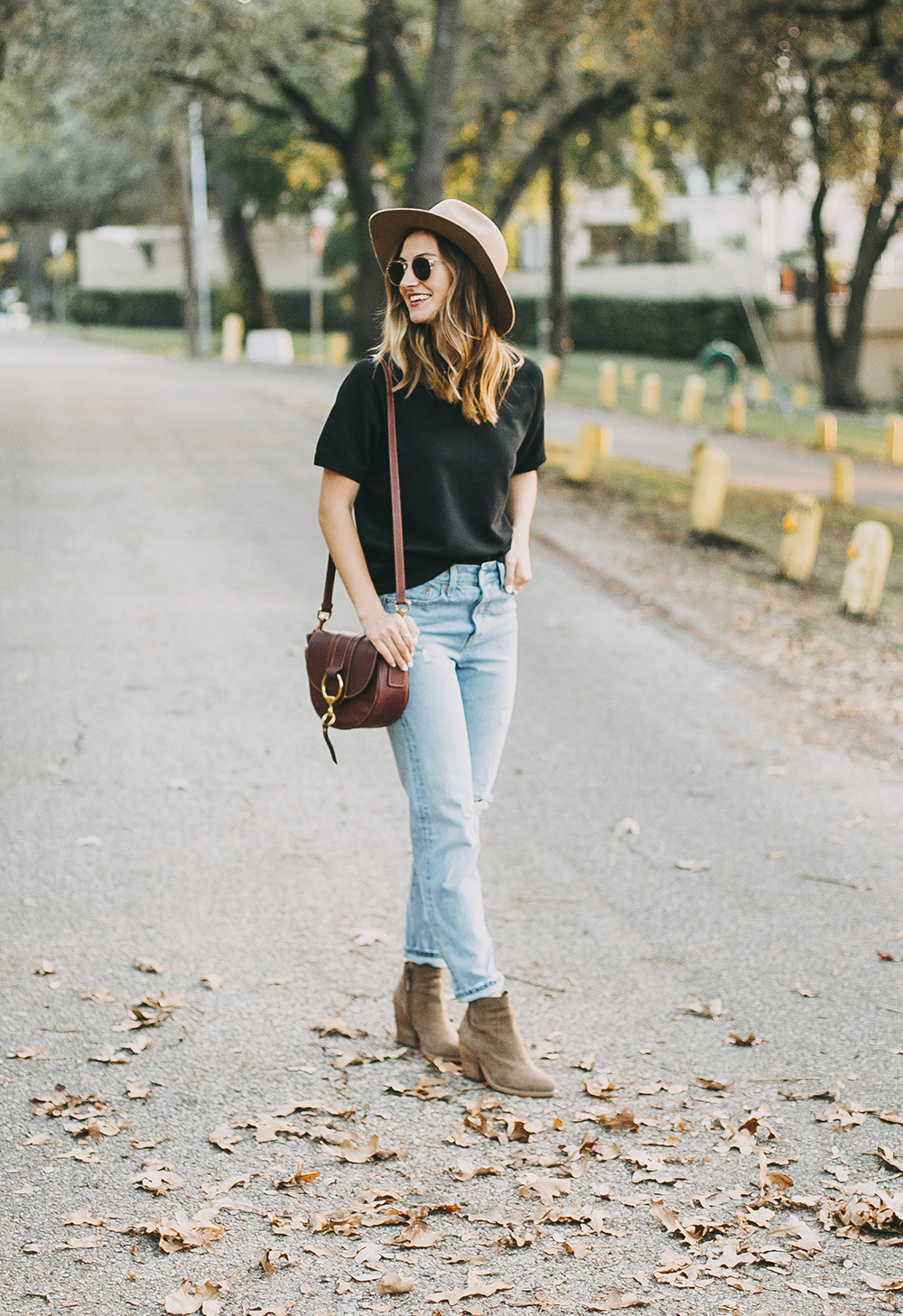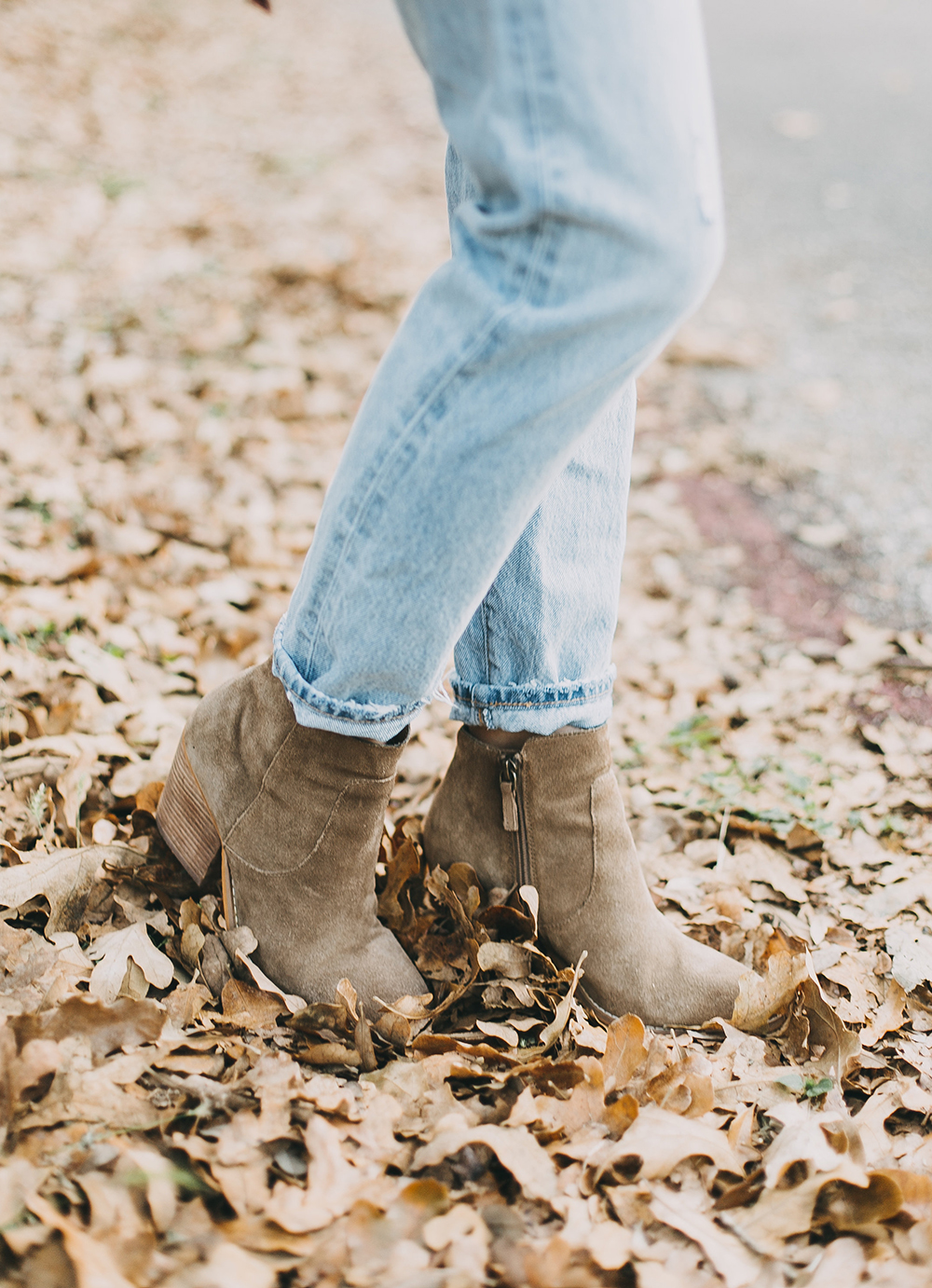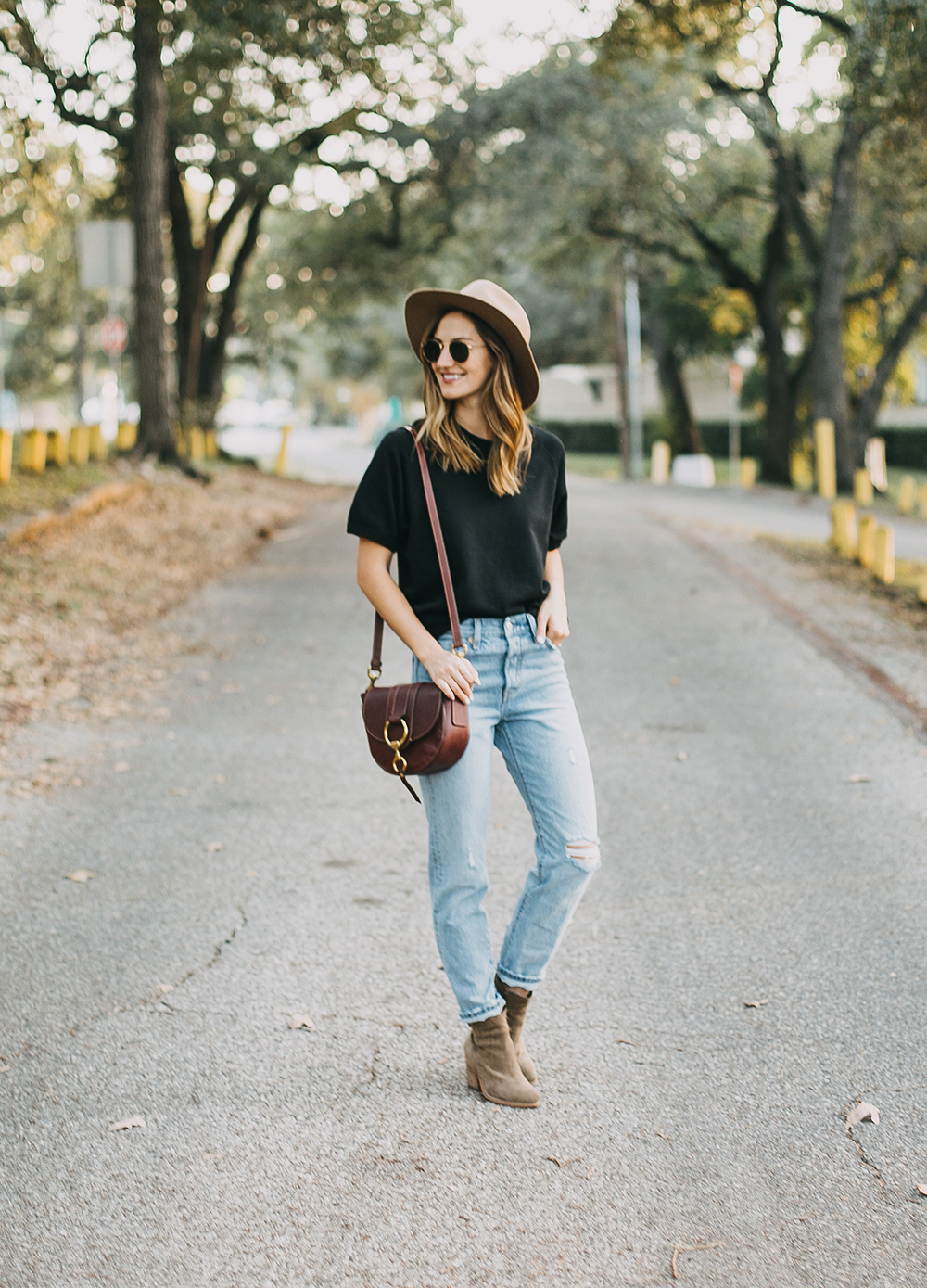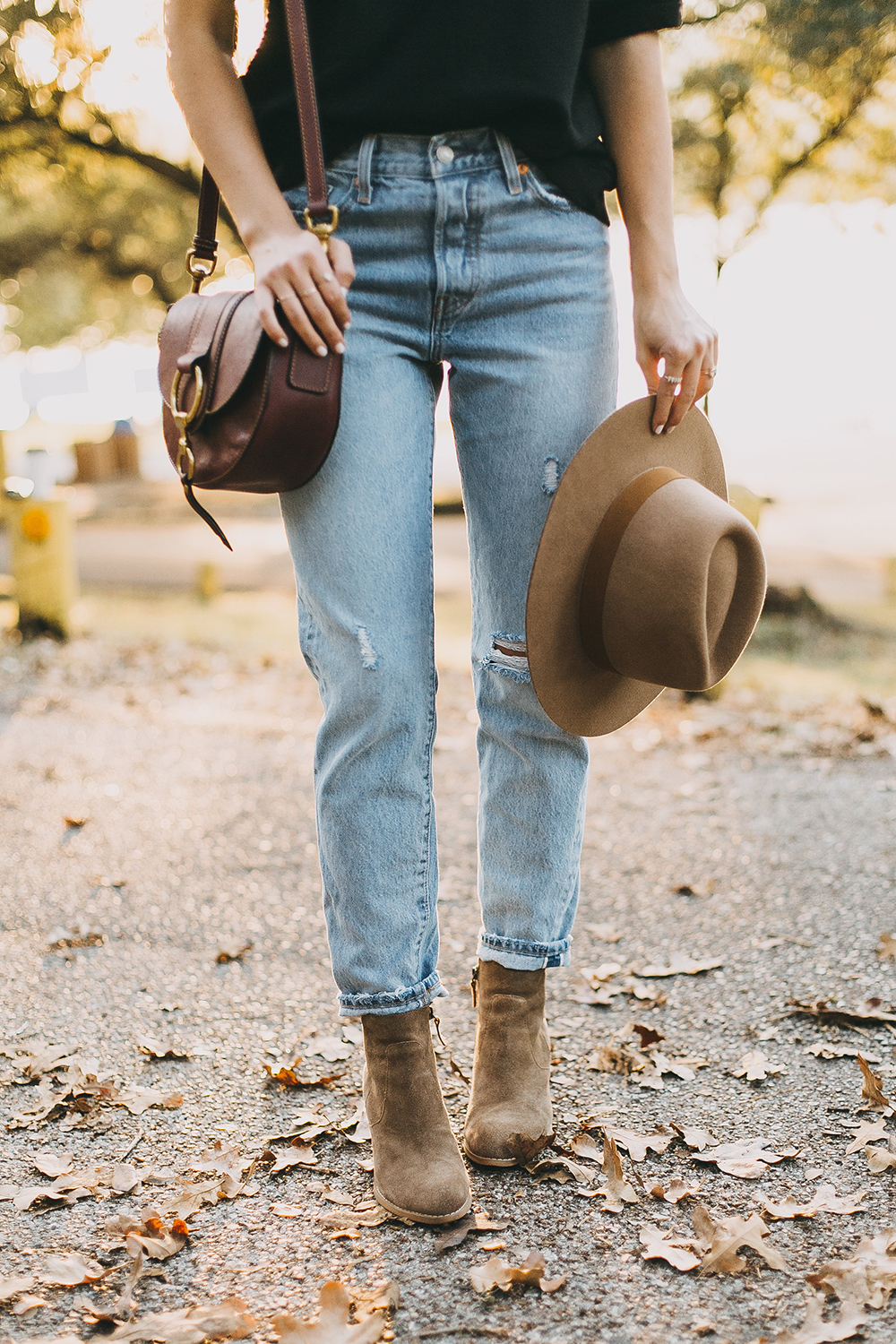 On that note: this outfit was a total win given the weather. The cutest sweatshirt top by Sincerely Jules (gah, I've been an avid blog follower of hers forever – so proud of all she has accomplished and LOVE her line of clothing!) and my go-to high rise Levi's (go a size up for a looser fit like mine – I'm usually a 25 but preferred the comfy fit of 26) and some suede ankle booties did the trick. These jeans have been on repeat lately because they're ultra flattering (high rise fit is my fave), make your booty look fab (Levi's seems to get this right every time) and overall just create such an easy, effortlessly cute outfit…and VERY comfy, too! (Yep, so comfortable it's worthy of all caps.. 😉 ).
I know I've been a little MIA around here lately but I'll explain all that soon enough! Working on rebranding a bit and ironing out some kinks on my end…always helps to take a step away from creating content to get inspired again…and slowly but surely I am getting there. I appreciate your support and patience with me…lots of awesome stuff in the works over here, just stick with me! 😉
Wishing you a wonderful week! XO
**Photos by Anna Szczekutowicz Photography
top – SINCERELY JULES / jeans – LEVI'S / shoes – NORDSTROM / handbag – FRYE / hat – BRIXTON / sunglasses – RAY BAN