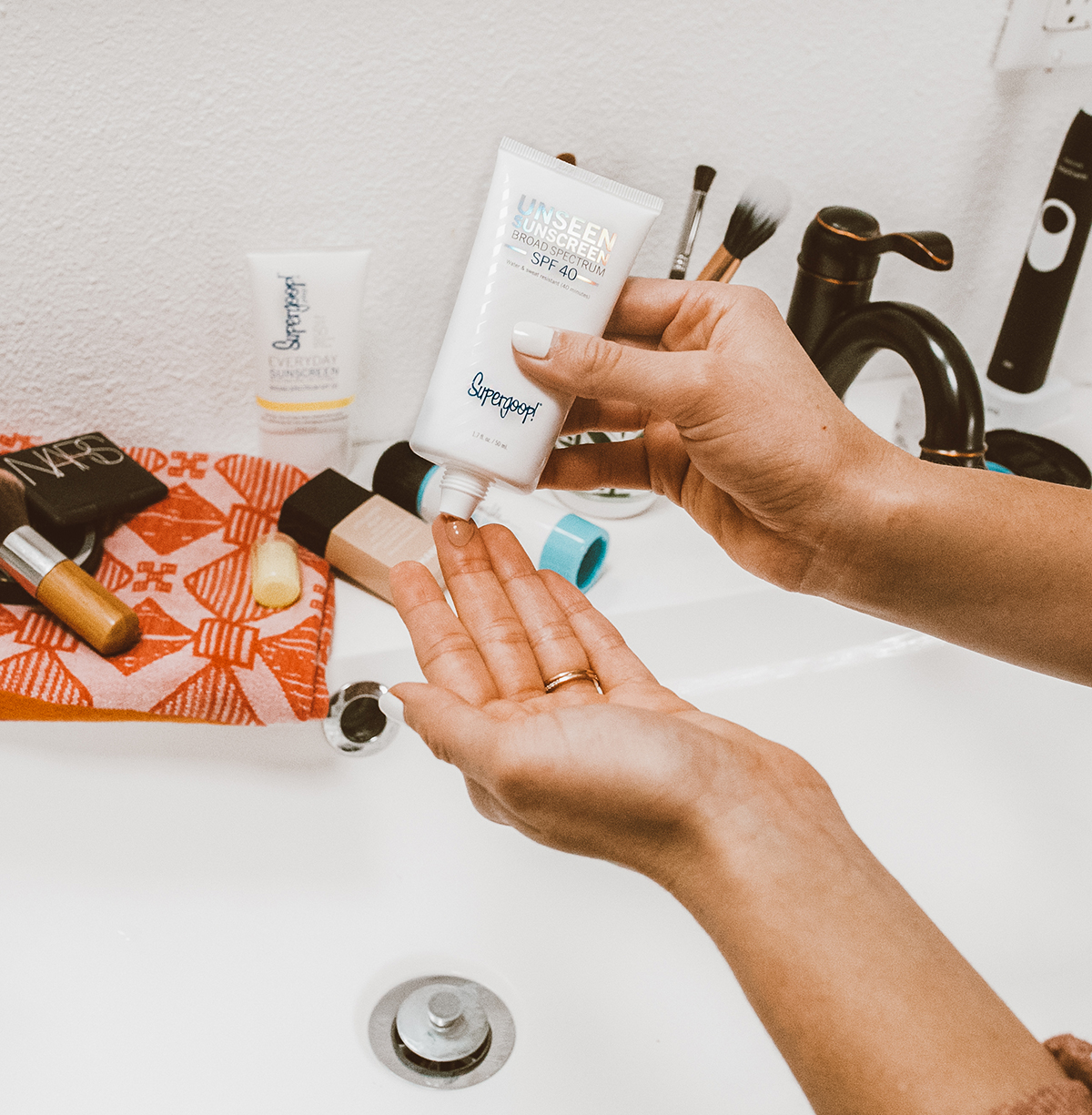 Hello friends! I don't know about you, but I am feeling so revived as we to get a fresh start to 2018. Lots of new goals (…finish decorating the house, travel, read a new book each month) but also lots of lifestyle changes I am excited to add to the mix. For instance, Blake and I got gym memberships (we are the New Years cliché haha, buuut hey, the first step is actually getting the membership, so we're onto something! 😉 ) and I've incorporated a simple step to my daily skincare routine that will not only help my skin in the long run, but protects it daily now!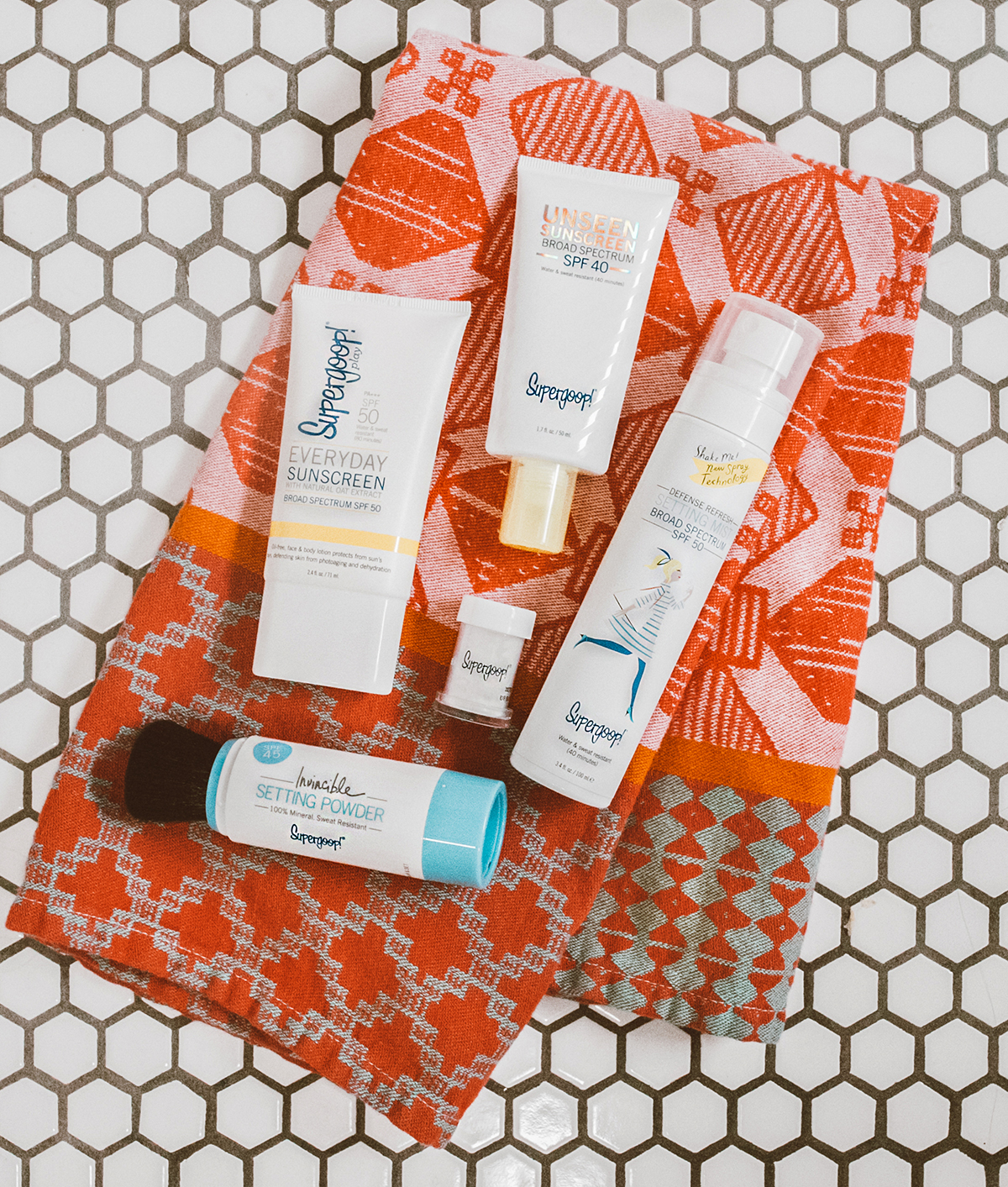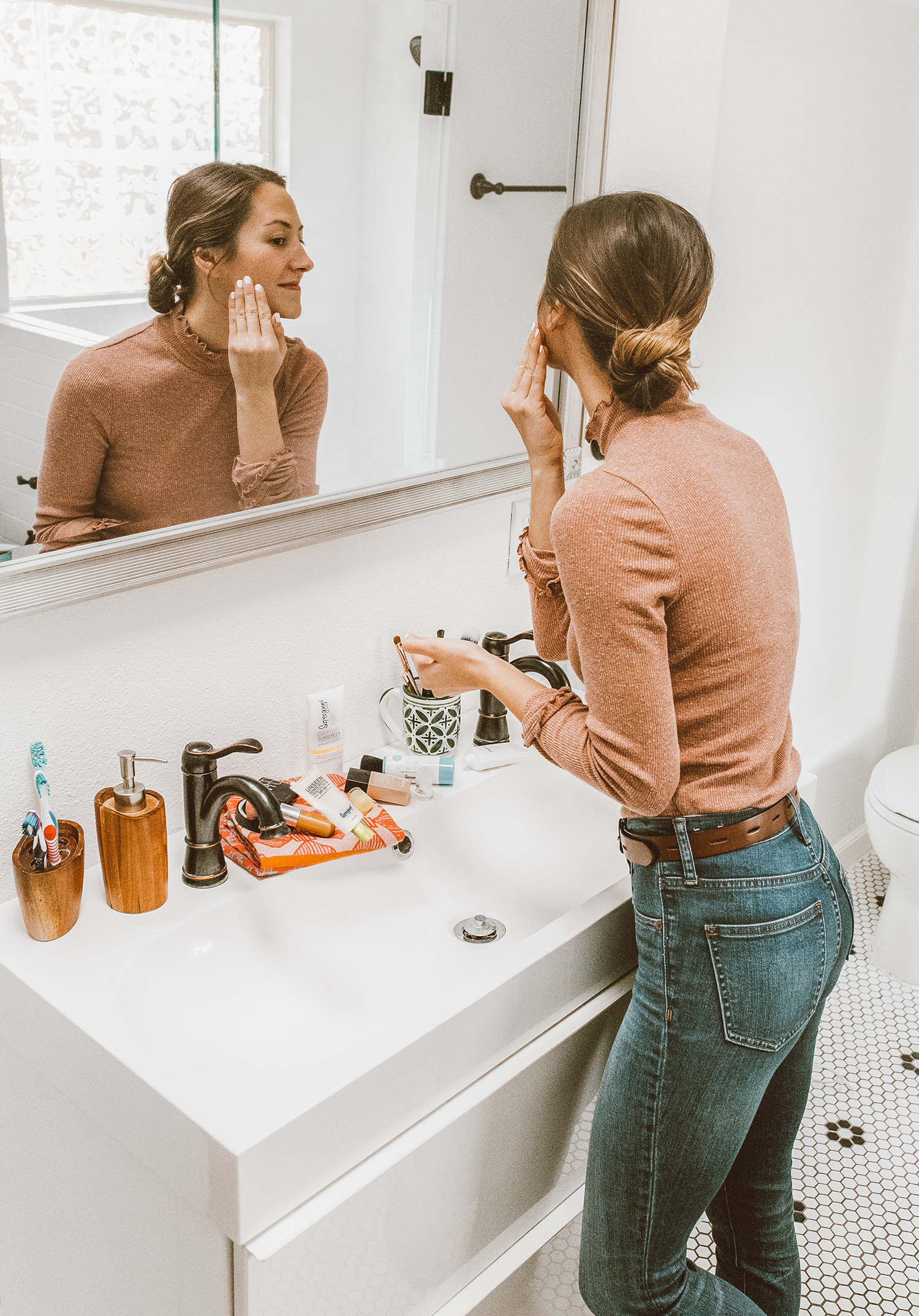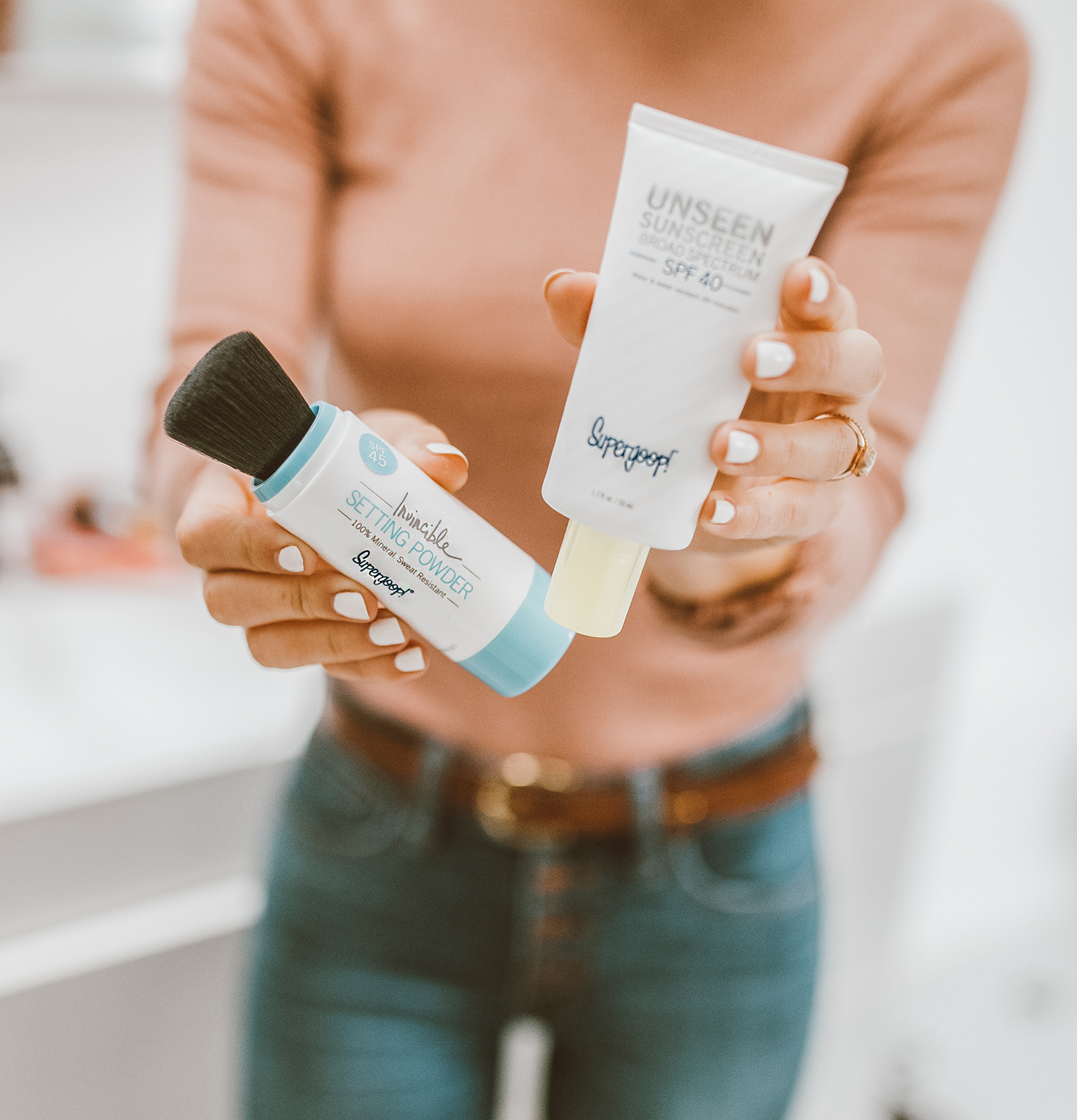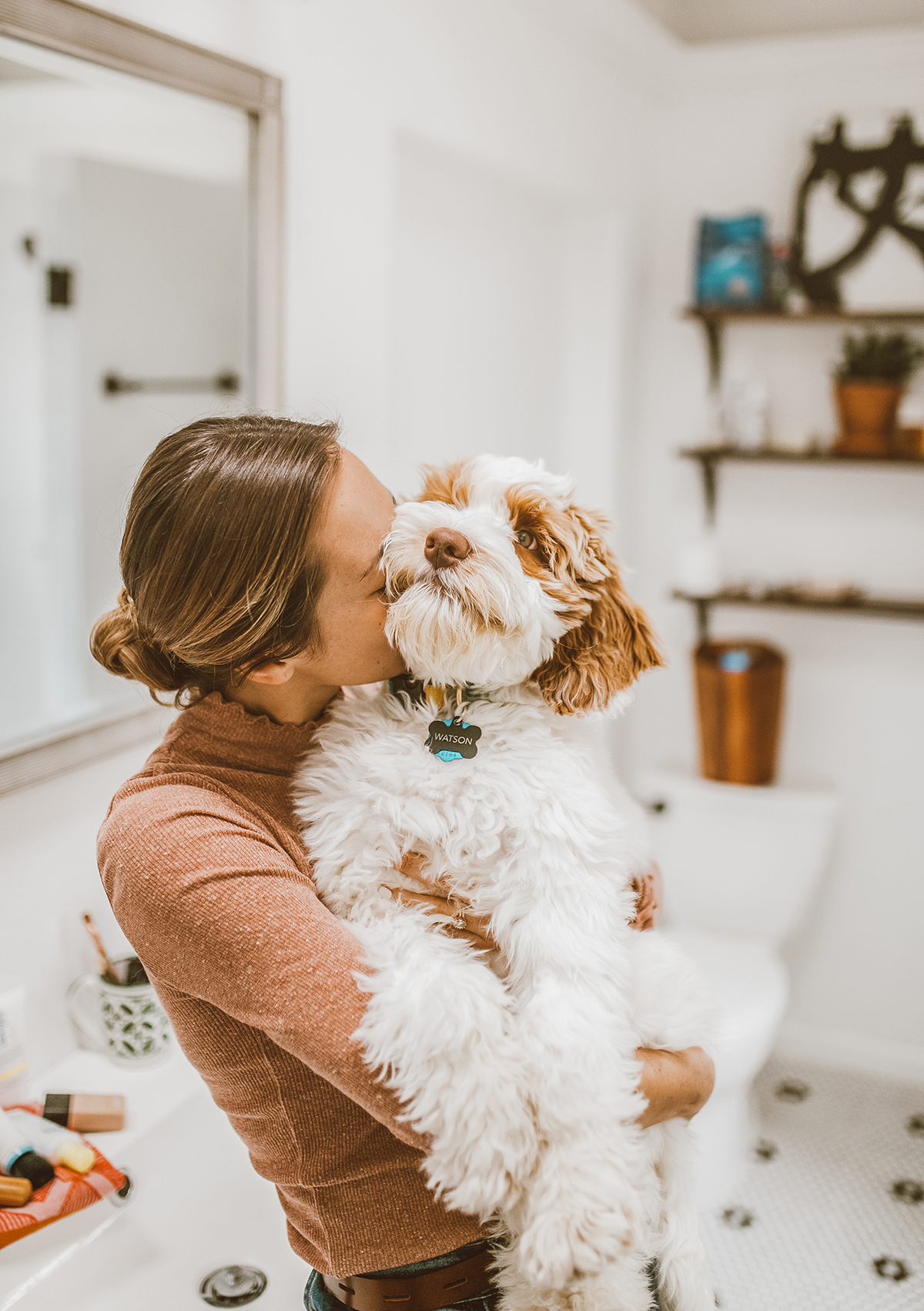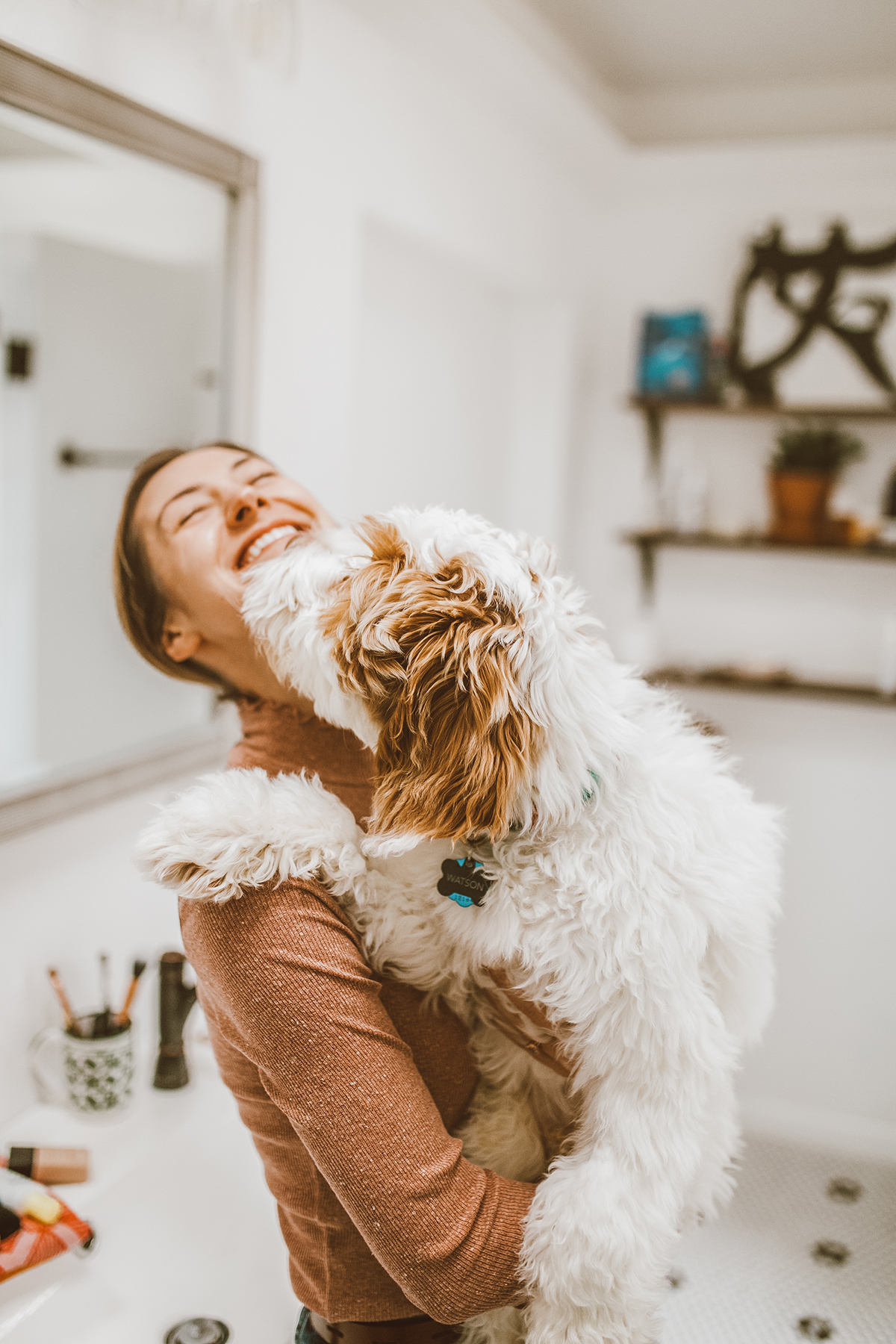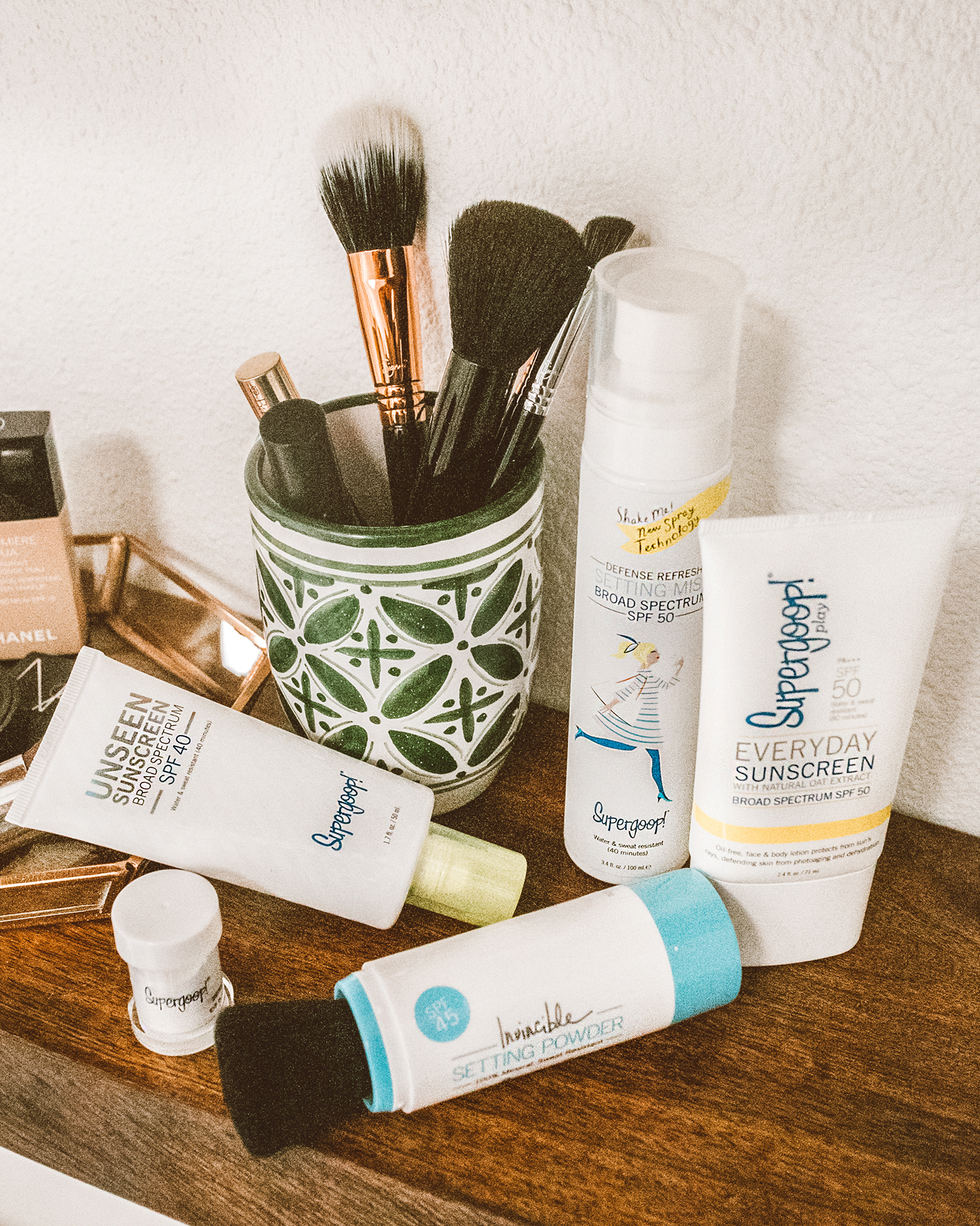 Supergoop! is a sunscreen and skincare brand with incredible products that are extra smooth and lightweight with no funky smell or greasy residue. As I get older (turning 28 this year, my how time has flown!), I am doing any and everything to prevent skin cancer and of course, prolong aging. The answer? Wear sunscreen everyday and incorporate it into my daily routine. This is one habit I am excited to maintain in 2018 and beyond – and by the looks of it, I'm pretty sure Watson approves, too, ha!
One of my absolute favorite products by Supergoop! is their new Unseen Sunscreen: a 100% invisible, weightless, scentless SPF 40. You apply it after you've finished your morning skincare routine and just before you put on makeup. Not only is Unseen Sunscreen silky smooth (truly, my skin is glowing when I put it on), but it absorbs oil and acts as an amazing primer. In this post you can see me using both the Unseen Sunscreen and the Setting Powder (with a refillable cartridge)…both add about 10 seconds to my usual makeup repertoire (seriously, SO quick and easy!) and feel amazing on my skin.
I love that Supergoop! is such a health conscious brand and so transparent about the makeup of their products. Unseen Sunscreen is rich in antioxidants and made with the cleanest ingredients like Red Algae (which helps protect against blue light – light from our smart phones and laptops) and Meadowfoam Seed Oil, which provides extra hydration to even out skin texture.
While some New Years resolutions tend to fade away, using sunscreen daily is simply a good habit to maintain. Taking preventive measures is never a bad idea – especially when it comes to your skin. Do you use a daily SPF? I'd love to know…perhaps I am late to join the smarter skincare club!
Sharing more of my favorite SPF products below. (…Like their fabulous CC cream and setting powder – this stuff is seriously incredible and makes it so easy to add SPF to a daily routine!). Hope you have a wonderful week, everyone. Cheers to a new year and fresh start, XO!
UNSEEN SUNSCREEN / CC CREAM / SETTING POWDER / DEFENSE SETTING MIST / FUSION LIP BALM

A big thank you to Supergoop! for sponsoring this post! As always, all opinions are my own.