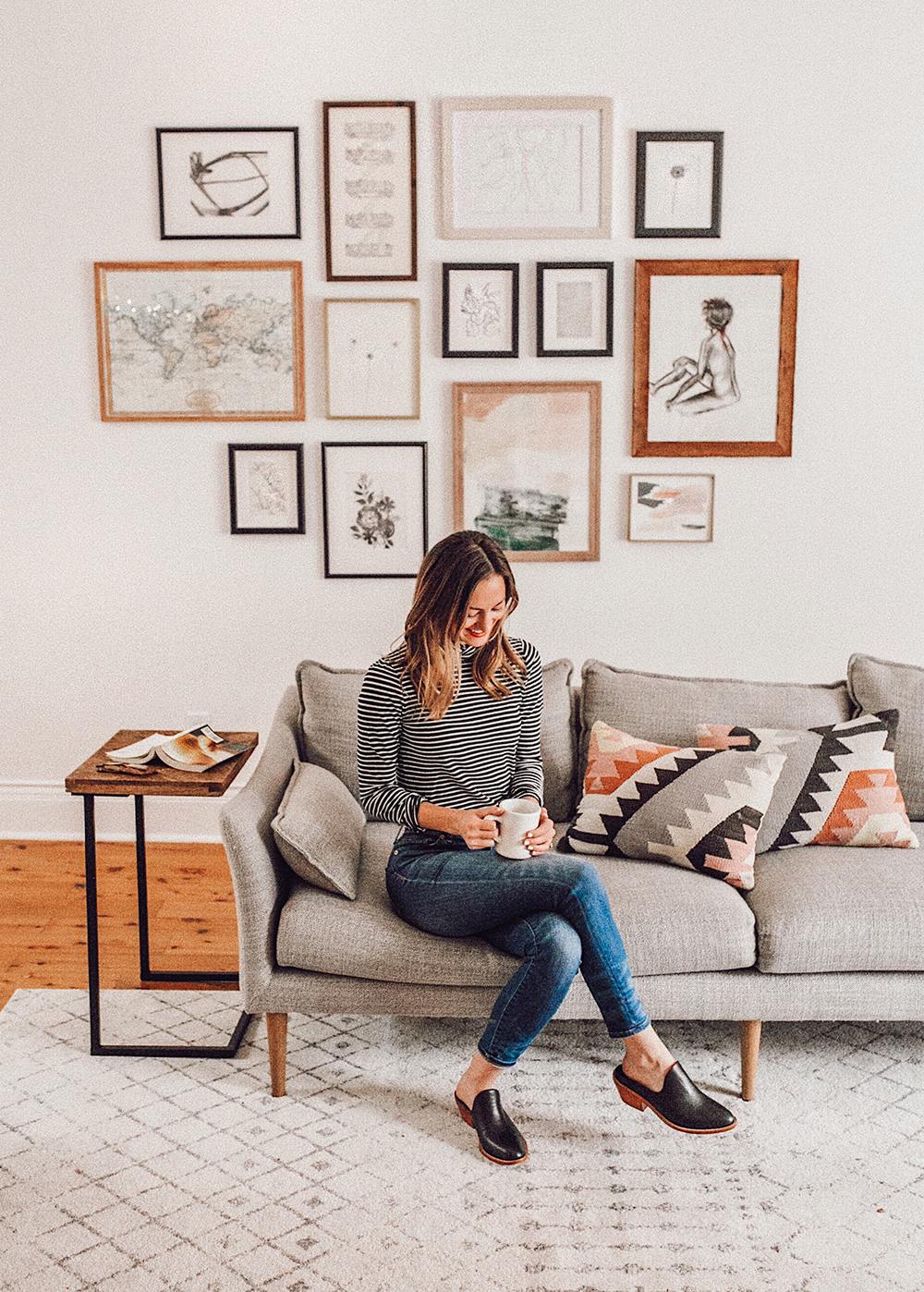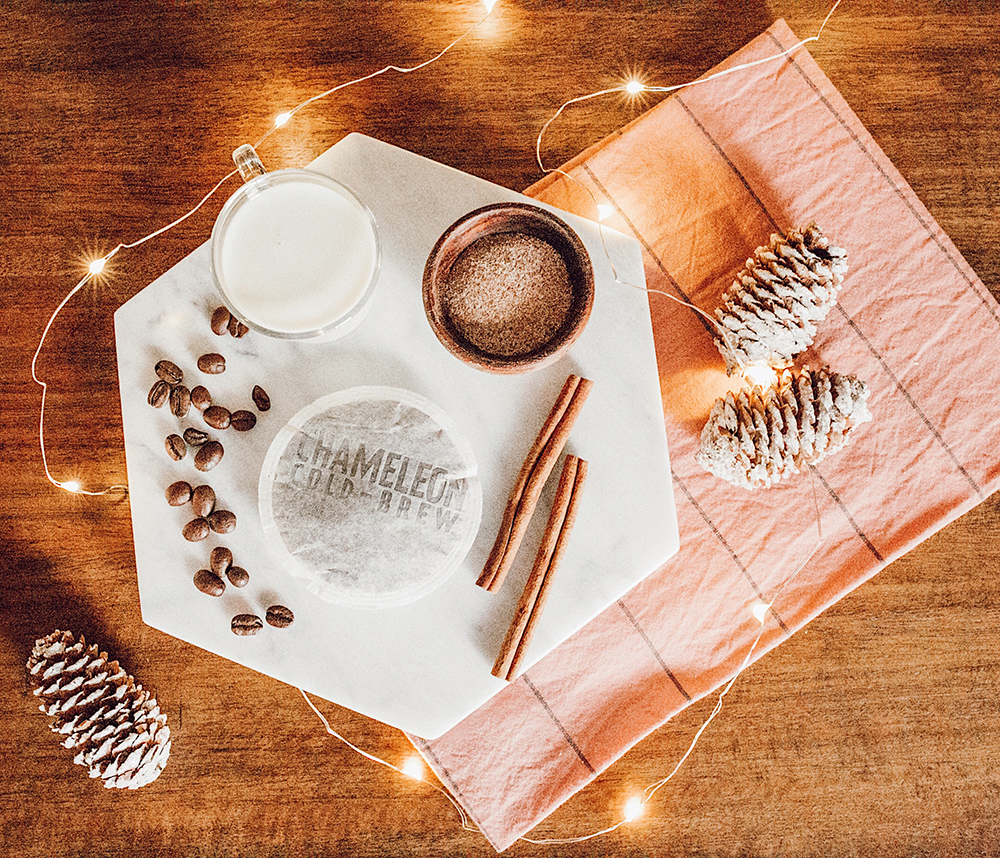 'Tis the season to stay in, cozy up on the couch and add a little holiday cheer to your everyday coffee drink! Living in Austin means our winters can go from 30 to 80 degrees within days…which is why it's nice to have a pack of Chameleon Cold-Brew Pods on hand. Brew your own cold-brew organic coffee (which is delicious and SO easy to do!), or heat the cold-brew and add in a little steamed milk (…and some eggnog, mmm) then sprinkle a dash of cinnamon sugar over it and voila, you've just hit home barista status! 😉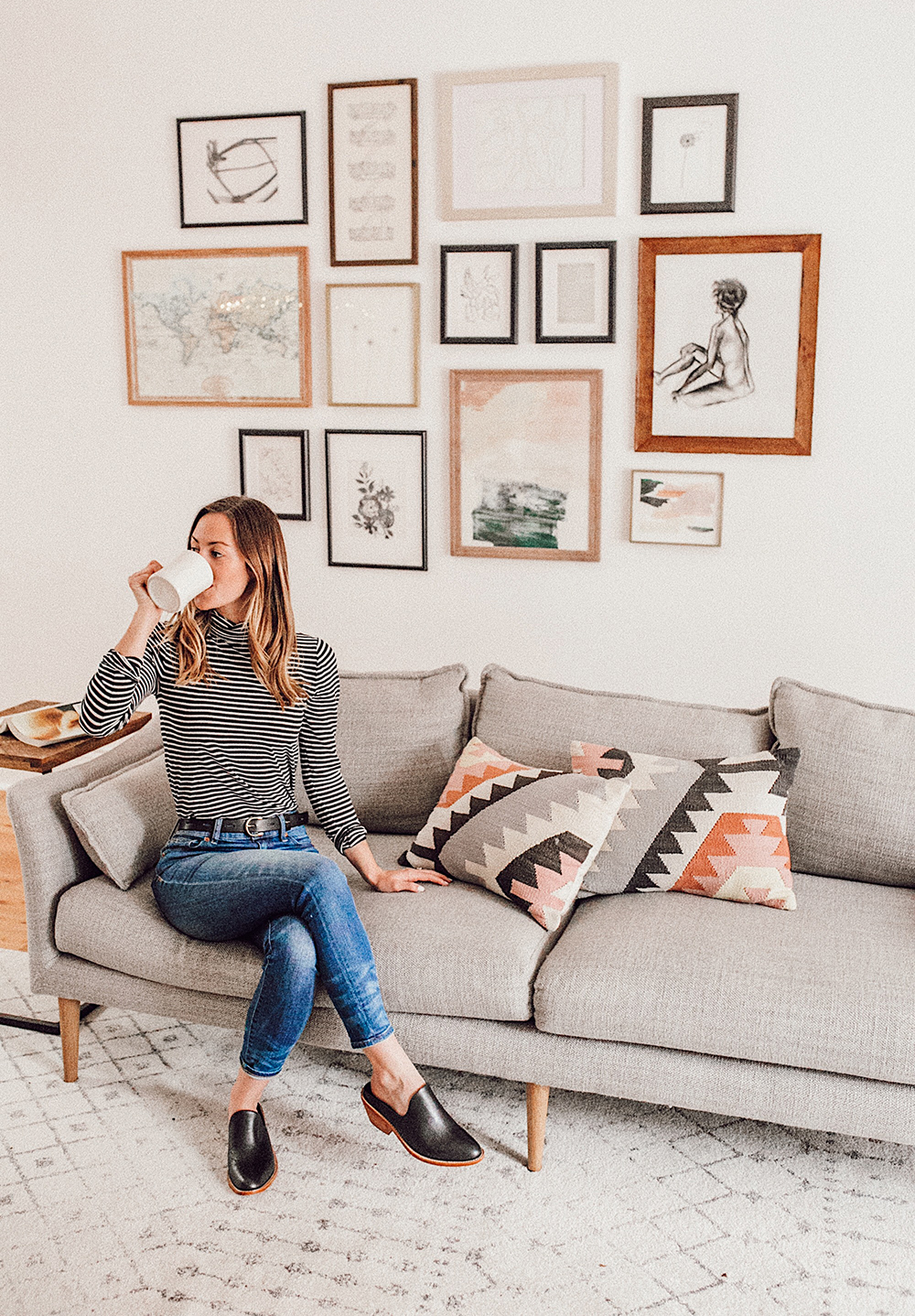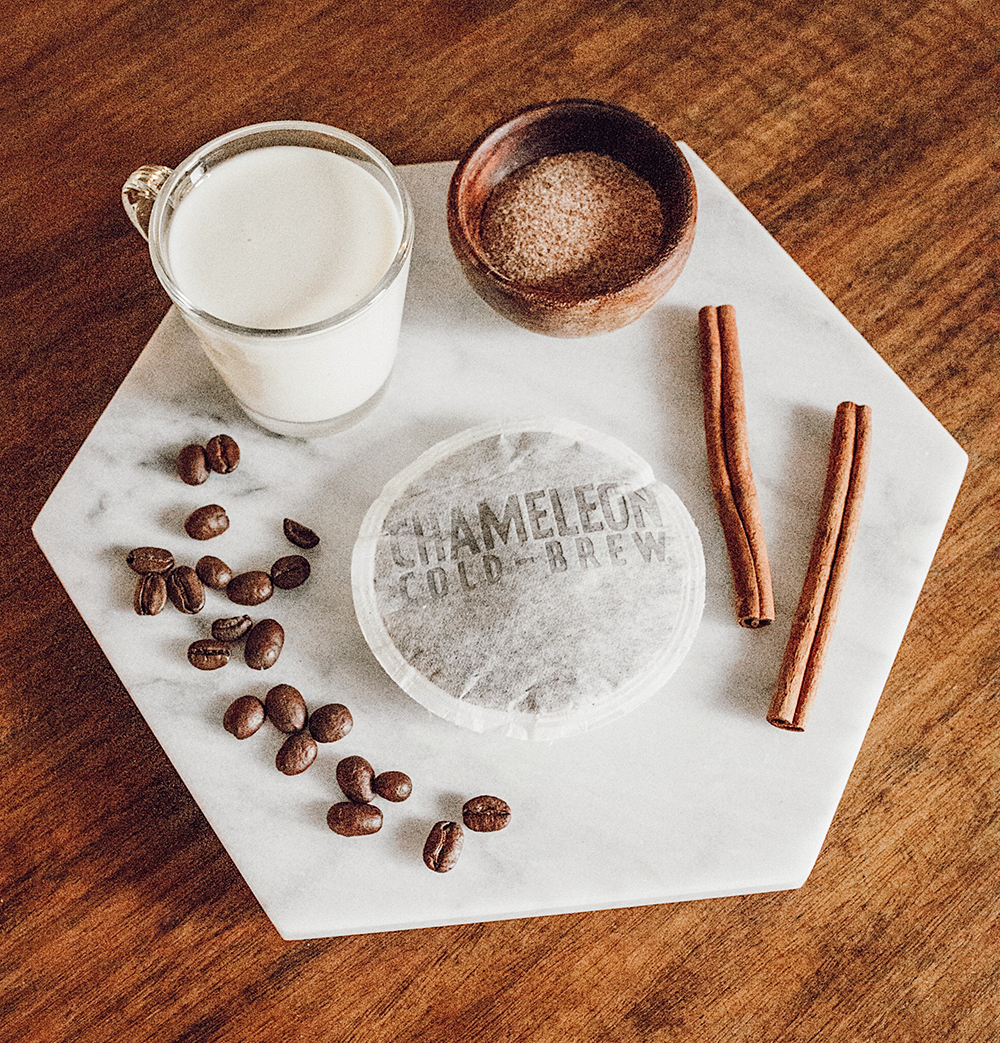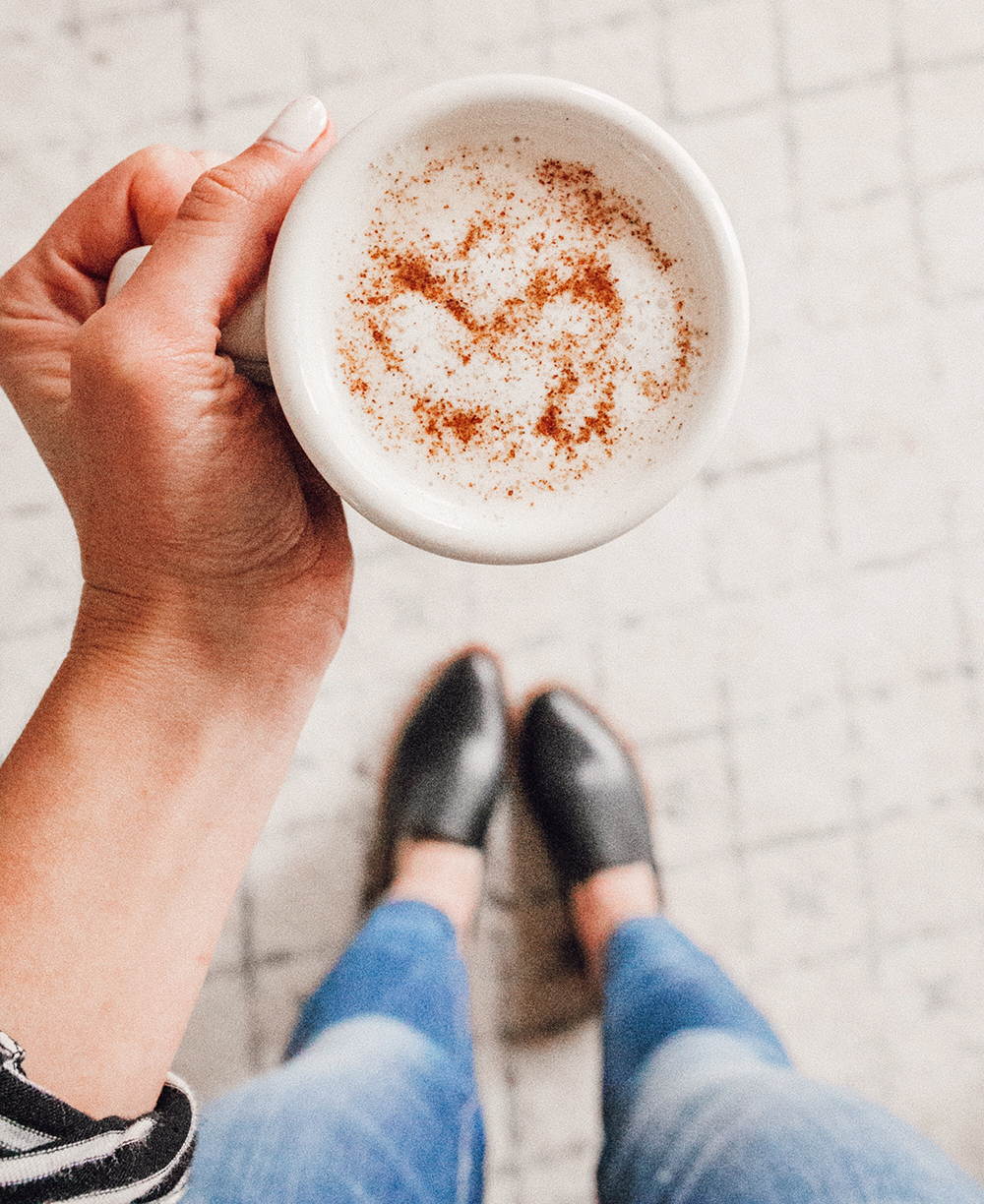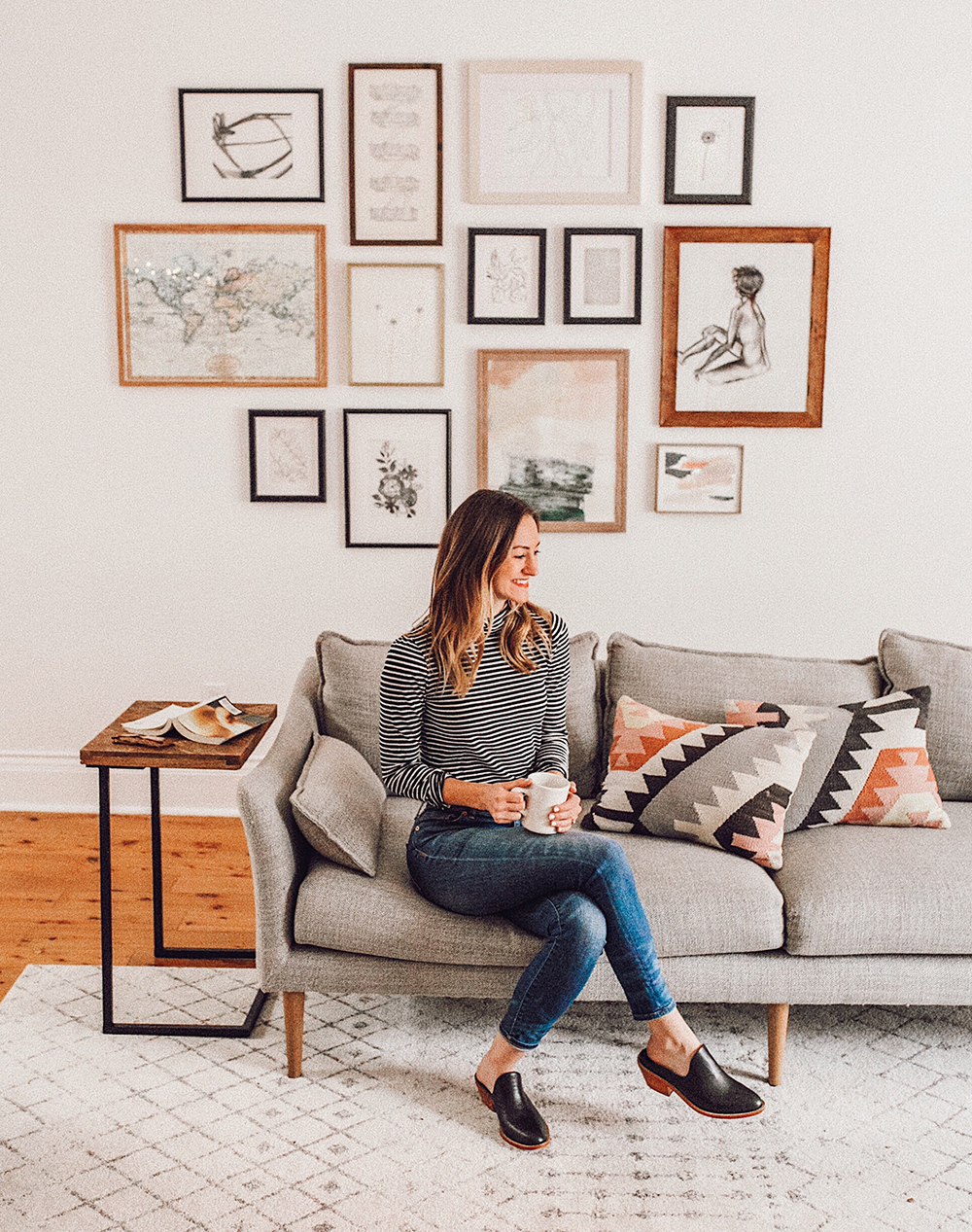 My coffee obsession introduced me to Chameleon Cold-Brew years back during my "juggle struggle" days where I worked a corporate 9-5 gig then came home and bumped out blog posts until mid-morning. I am forever thankful because their cold-brew helped give me the strength and energy to survive that insane time in my life! Back then, Blake and I would buy the Cold-Brew Organic Concentrate and mix with water and a little cream, then pour over ice (…you've definitely seen these are the grocery store or Whole Foods, can't miss that logo!). These days, we're both big fans of the Chameleon Cold-Brew Organic Coffee Pods that make it SO easy to brew at the house and drink as needed. My parents are also huge coffee drinkers and my dad has a cold-brew kit and buys the pods regularly… clearly, we are all big fans over here.
When it comes to cold-brew coffee, most people don't know that you can actually heat it up on the stove or microwave it (for when you're short on time) to make a warm drink. Truth be told, I had no idea until I visited the Chameleon Cold-Brew recipes tab and read through a few pages worth of warm drink recipe options. Reading these posts (and drooling over the videos and photos!) inspired me to create a warm holiday drink of my own using the cold-brew pods…and I gotta say, it turned out SO delicious!
Whether you're entertaining some out-of-town guests or simply treating yourself for making it through the holidays (yep, that's me, ha!), here's a wonderful recipe to give you all the holiday feels. 🙂
To create cold-brew coffee with the Chameleon pods: add 1 pod and 9 oz. of cold, filtered water in a glass, then cover. Refrigerate and let steep for 10-24 hours.
Grab your favorite mug and fill halfway with fresh cold brew, then microwave for 1 minute.
Mix eggnog and whole milk together, then steam and froth to your desired heat.
Pour eggnog/milk mixture into the heated cold-brew, then dust with cinnamon sugar.
Grab a book (…and maybe throw on some sweatpants) and enjoy!
I'm looking forward to having my friends stay at our house next week (eek, first guests in the new house, yay!) and I'll most definitely be making a batch of these delicious drinks for everyone. Never thought I'd consider myself a hostess…but I'm thankful these pods make that job pretty easy!
You can check out the full line of Chameleon Cold-Brew products here. (They launched Whole Bean Organic Coffee recently, too!) Let me know if you try my holiday drink, would love to know your thoughts! XO
A big thank you to Chameleon Cold-Brew for sponsoring this post! All opinions are my own.