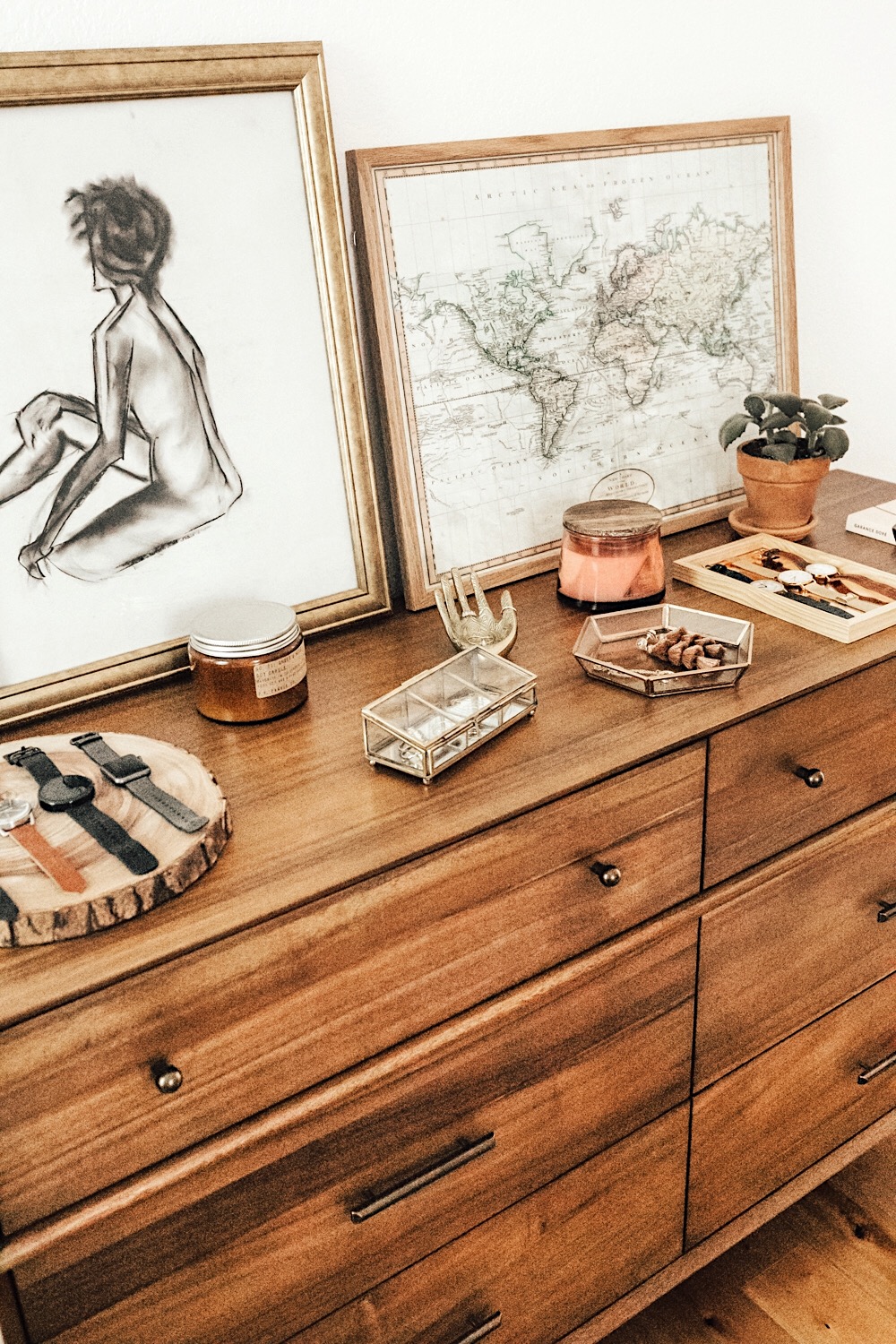 Another home decor post headed your way! (…I'm having so much fun with these!!). Blake and I purchased a dresser + nightstand set about three months ago and this week I FINALLY finished our dresser top decor! Yep…it had essentially been collecting dust until this week…however, it was worth the wait because I found the prettiest jewelry holders, yummiest candles and two pieces of art that I am completely in love with! Spilling all the details here…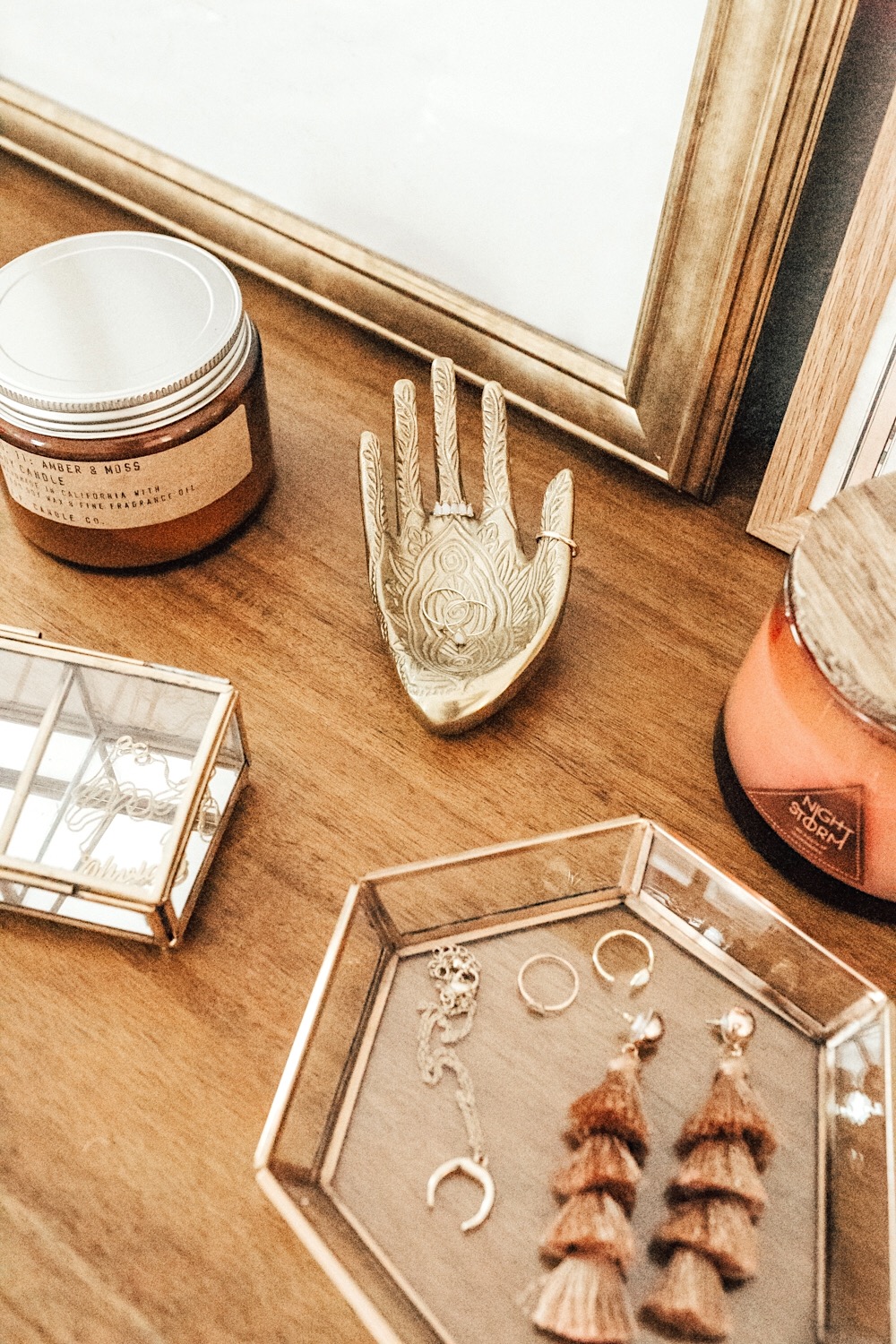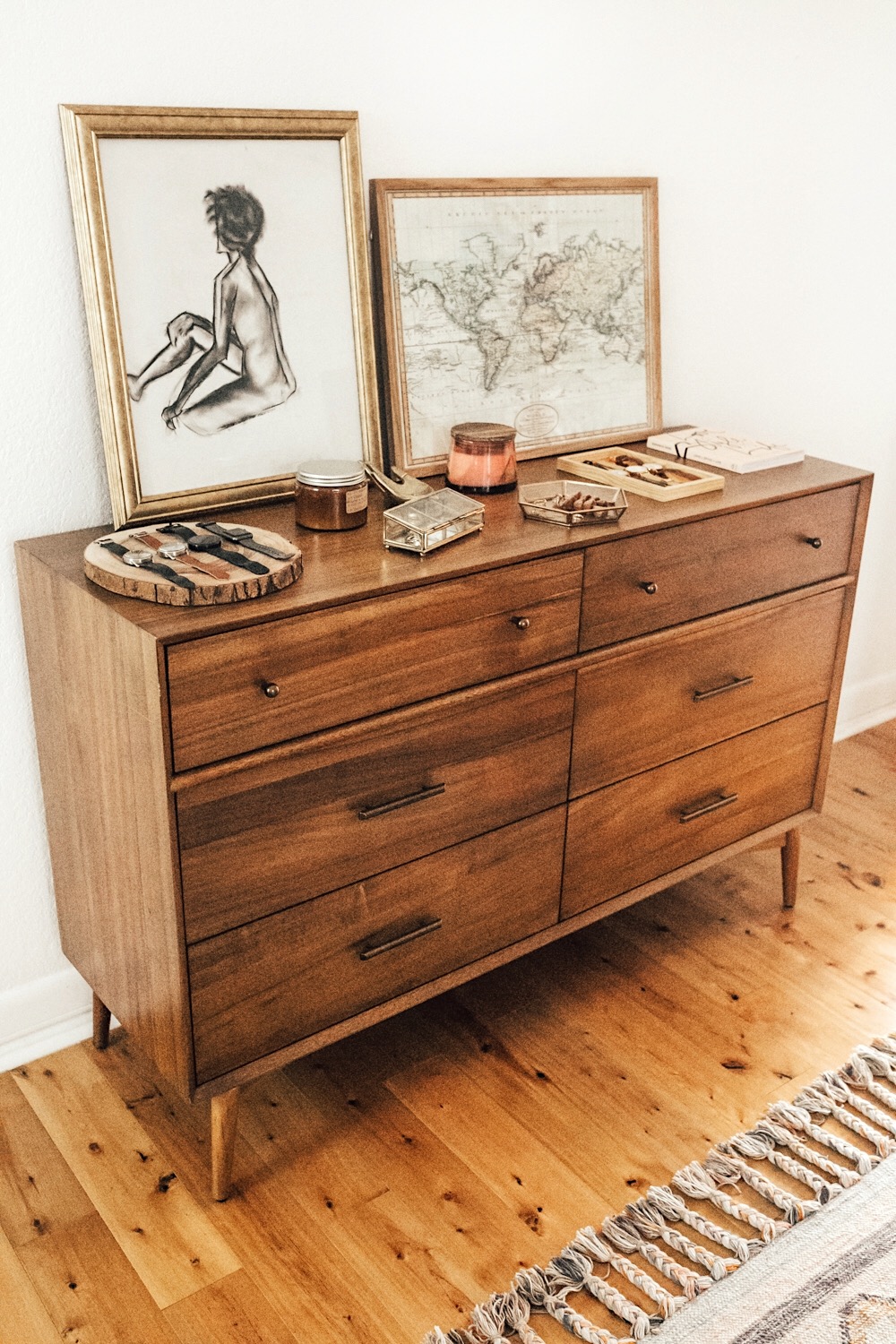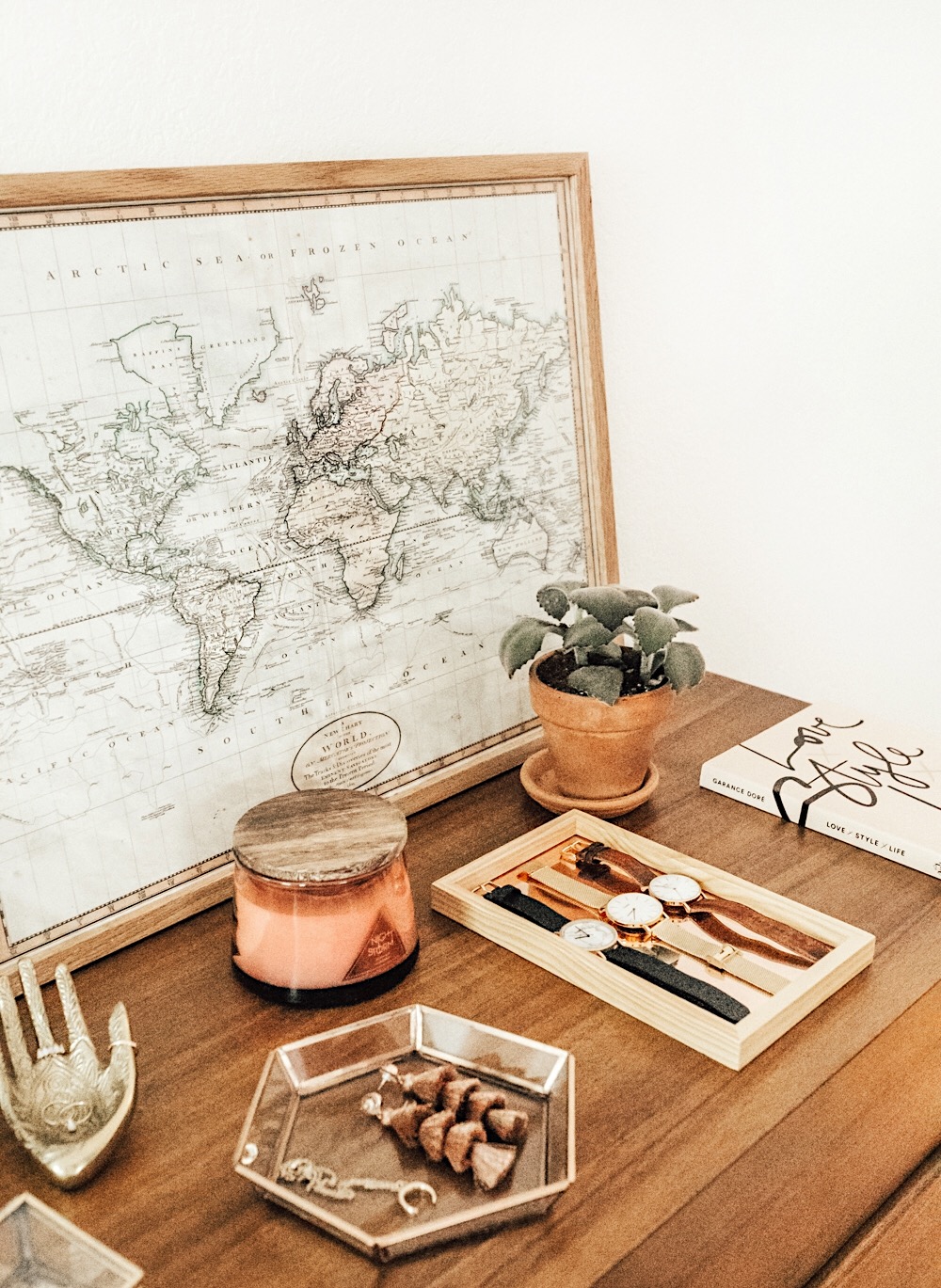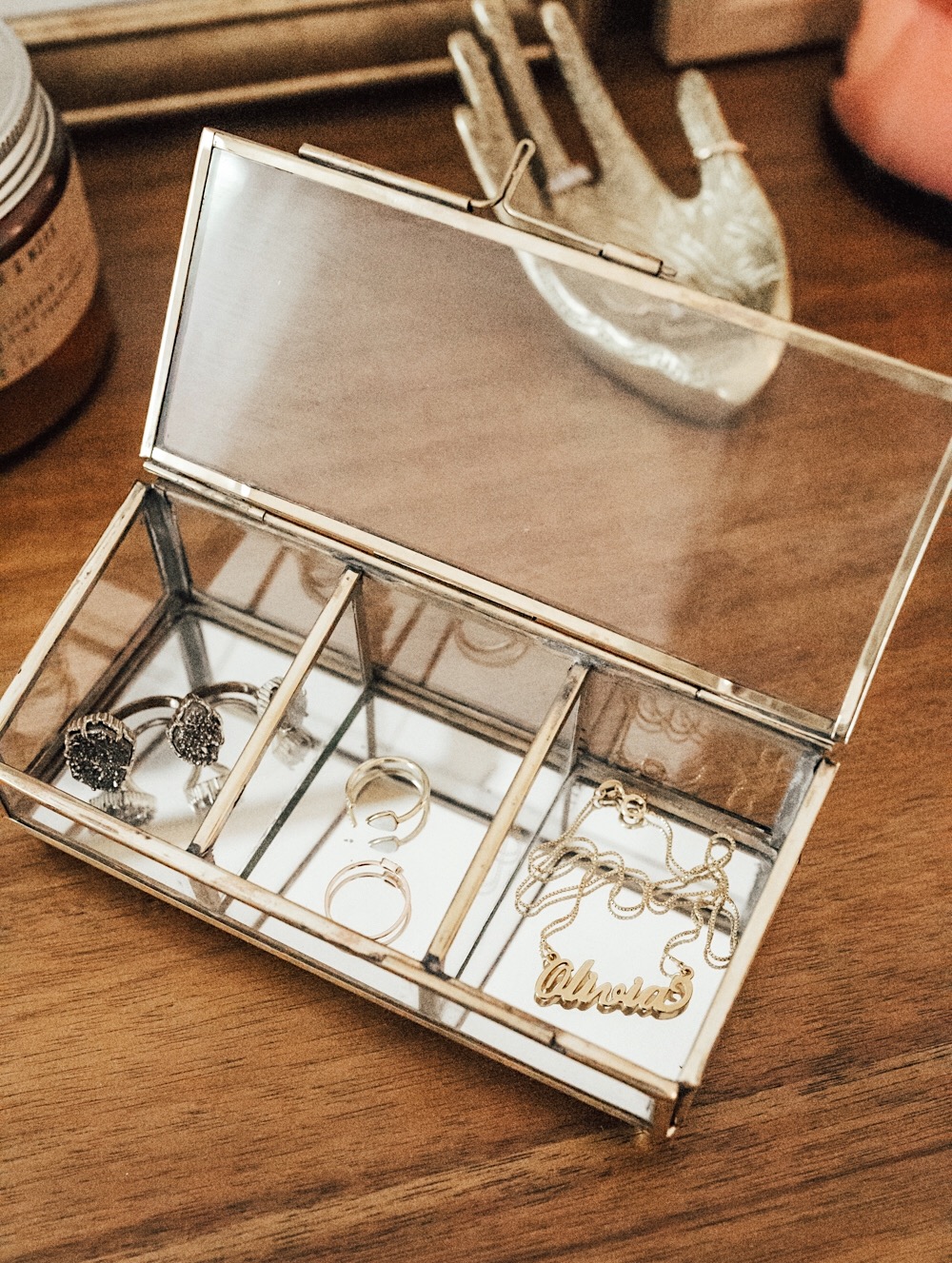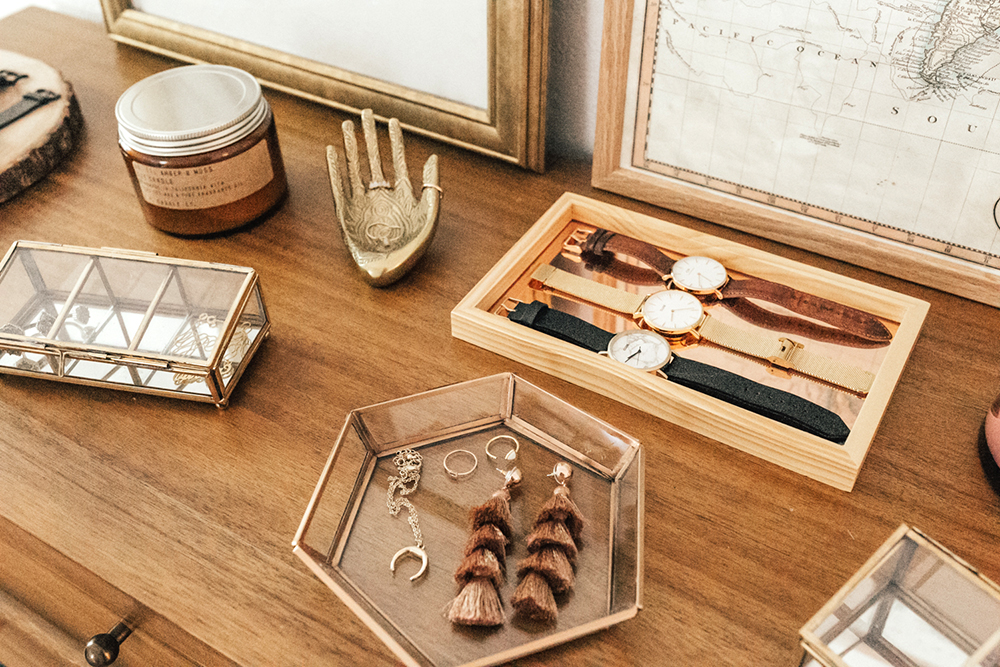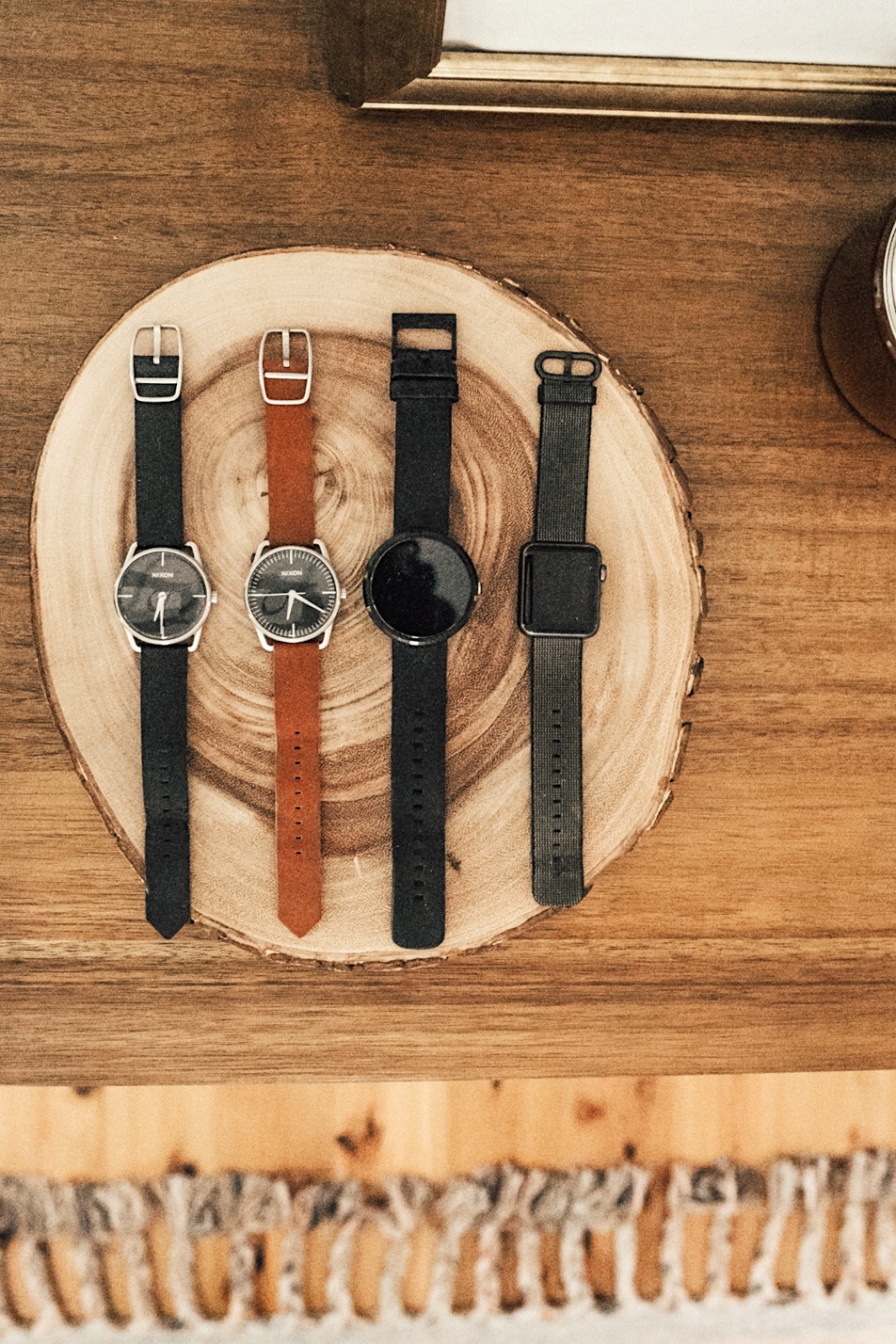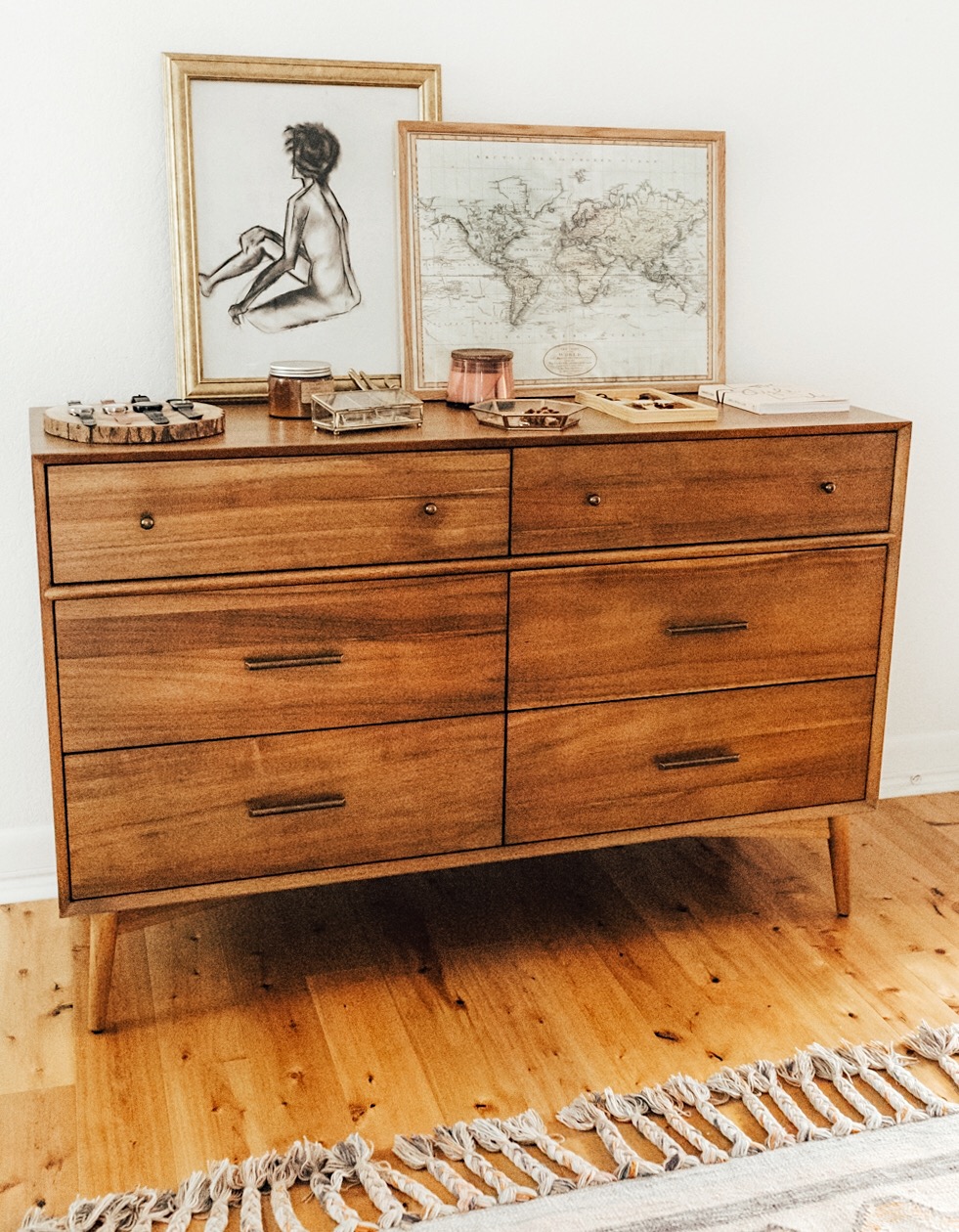 As y'all know, we've been hard at work creating a "zen" flow throughout the new house. The world can be a stressful place, so I've put a lot of emphasis on making our home feel like an escape from all the madness. Warm walnut wood, gold accents, a kilim-style rug…things are starting to come together around here!
Anyone else have a handful of special trinkets or jewelry pieces you're looking to store? I've got major heart eyes for those gold and rose gold geometric jewelry boxes from Urban Outfitters. They are SO affordable (between $12-$16!) and really make your jewelry feel extra special – not to mention they're GORGEOUS! If you're into that bohemian vibe (…which I assume you are if you follow my blog, ha!), then I can't recommend these cases enough.
Urban Outfitters was my one-stop shop to find the jewelry containers, pretty candles (seriously…these smell SO dreamy!) and that adorable map art print (…and it came framed…wahoo!). Blake and I really love their art selection – and I really love that you can buy a frame at the same time haha…one less thing on my to-do list! 😉 My sister is a super talented artist (@kimberleeartworks on Insta!) and did the charcoal nude drawing for me last year…one of my absolute favorites and such a special piece!
Have you decorated the top of your dresser? Hopefully this can give you a little food for thought – that won't break the bank! I highly recommend it…every time I walk through our room, I have to do a double take and smile because it's such a lovely nook.
Hope you enjoyed this one! Feel free to shop each piece below. XOXO
DRESSER / CHARCOAL DRAWING / c.o. MAP /c.o. GOLD JEWELRY CASE /c.o. ROSE GOLD GLASS TRAY /c.o. RING HAND /c.o. AMBER CANDLE /c.o. PINK CANDLE / RUG / TREE BARK TRAY /c.o. COFFEE TABLE BOOK /c.o. ROSE GOLD GEOMETRIC TRAY