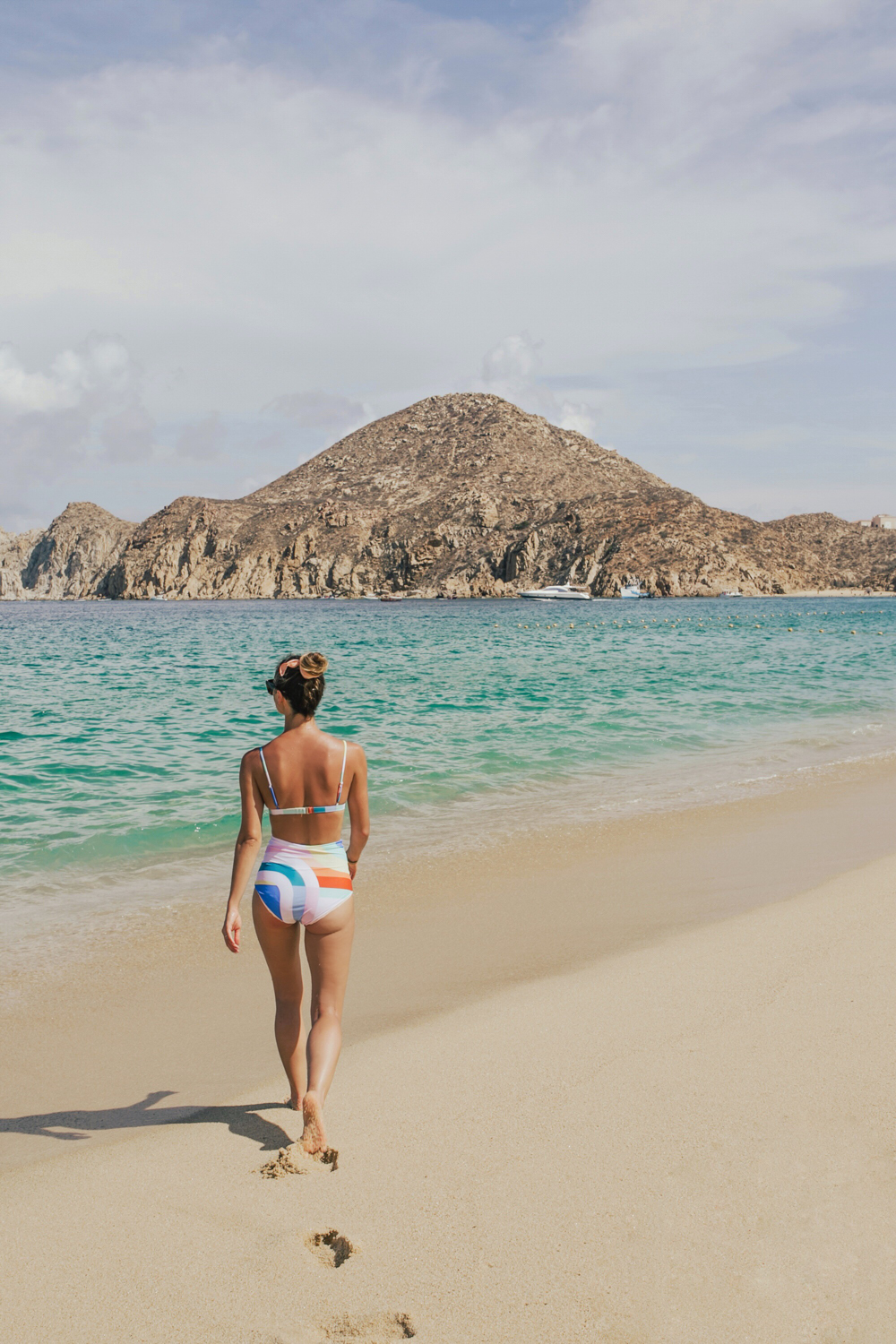 Do you ever get really stressed out, close your eyes and pretend you're somewhere else? Not going to lie, I catch myself playing this little daydream game every week. When I close my eyes I am always on a beach, the sun is warming my skin and the sound of waves crashing washes all my troubles away. In this daydream I am sipping on a very strong tropical cocktail (tequila is most definitely involved), rocking some diva-sized sunglasses, a big floppy hat and reading a breezy beach novel. And above all? Feeling rested and at peace. I call this weekly daydream my "escape."
Last week my daydream became a reality – for four glorious days I was living my best life in paradise: happy, relaxed, often a little tipsy (I mean…when you're at an all-inclusive…), soaking up some much needed girlfriend time and grateful to have a  b r e a k  from my agenda and email inbox. I have been so fortunate to have an incredible summer filled with amazing trips and adventures – but there is nothing like a true beach vacation…where the purpose is to recenter, refresh and relax. And that is exactly what we did!
I had the absolute pleasure of working with the renowned Pueblo Bonito Pacifica Resort to soak up a getaway in Cabo with my bestie Veronica (thanks Vron for snapping my outfit pics on this trip – you rock!)…and let's just say it was pretty darn magical! Though I grew up vacationing in Mexico often, I had never been to Cabo (we always went to Cancun when I was younger). Cabo was absolutely stunning and more lovely than I ever could have imagined – the people, the food, the scenery (!!)…you name it, it was awesome.
Sharing more about our trip + outfit details right this way…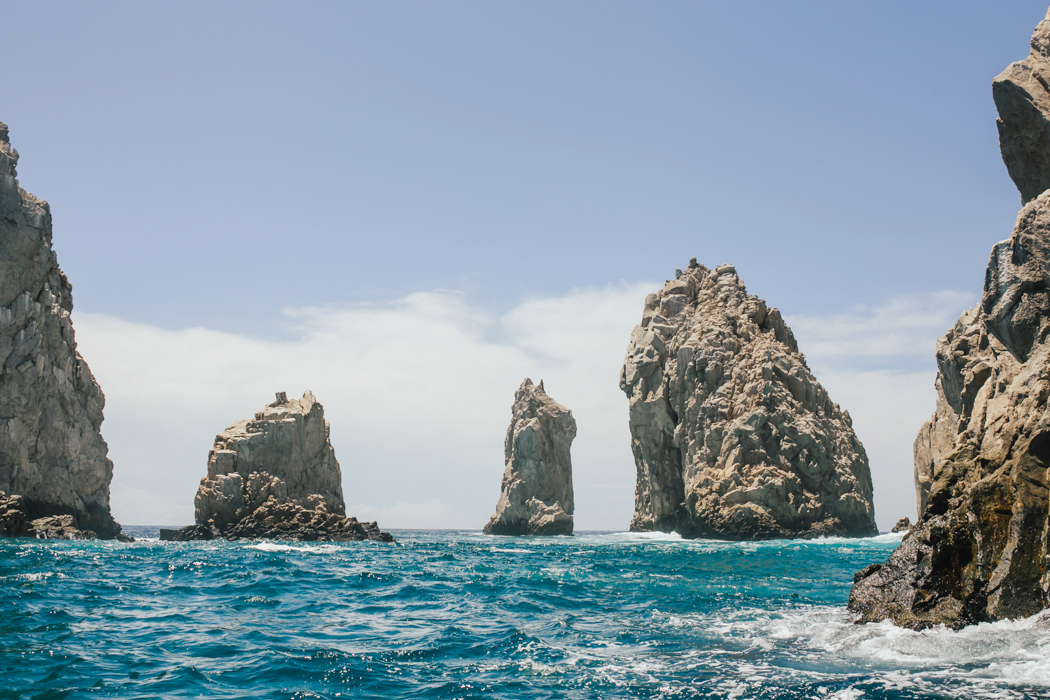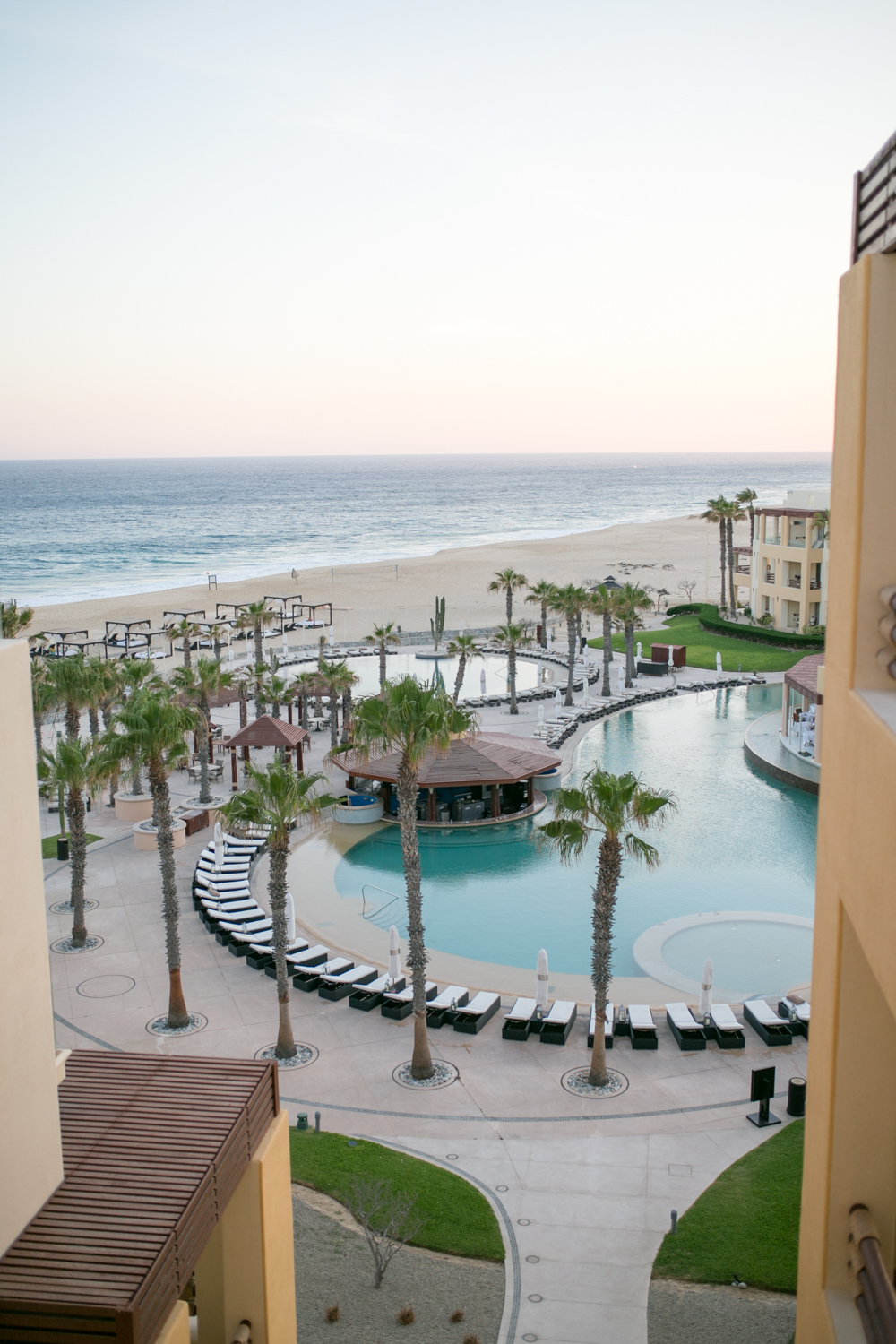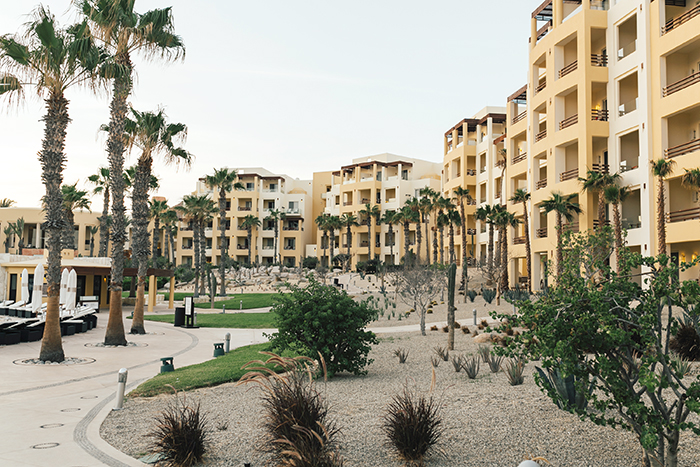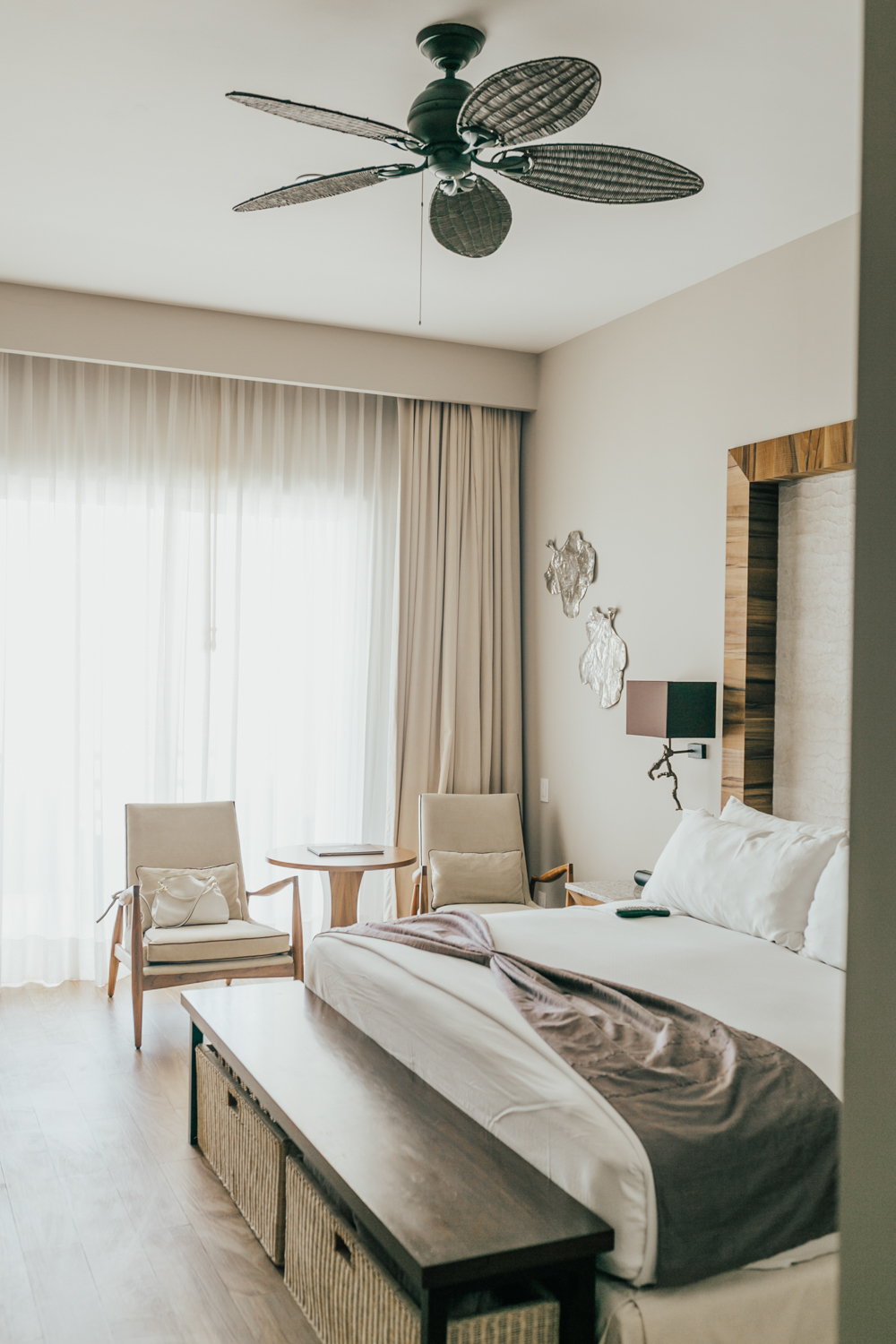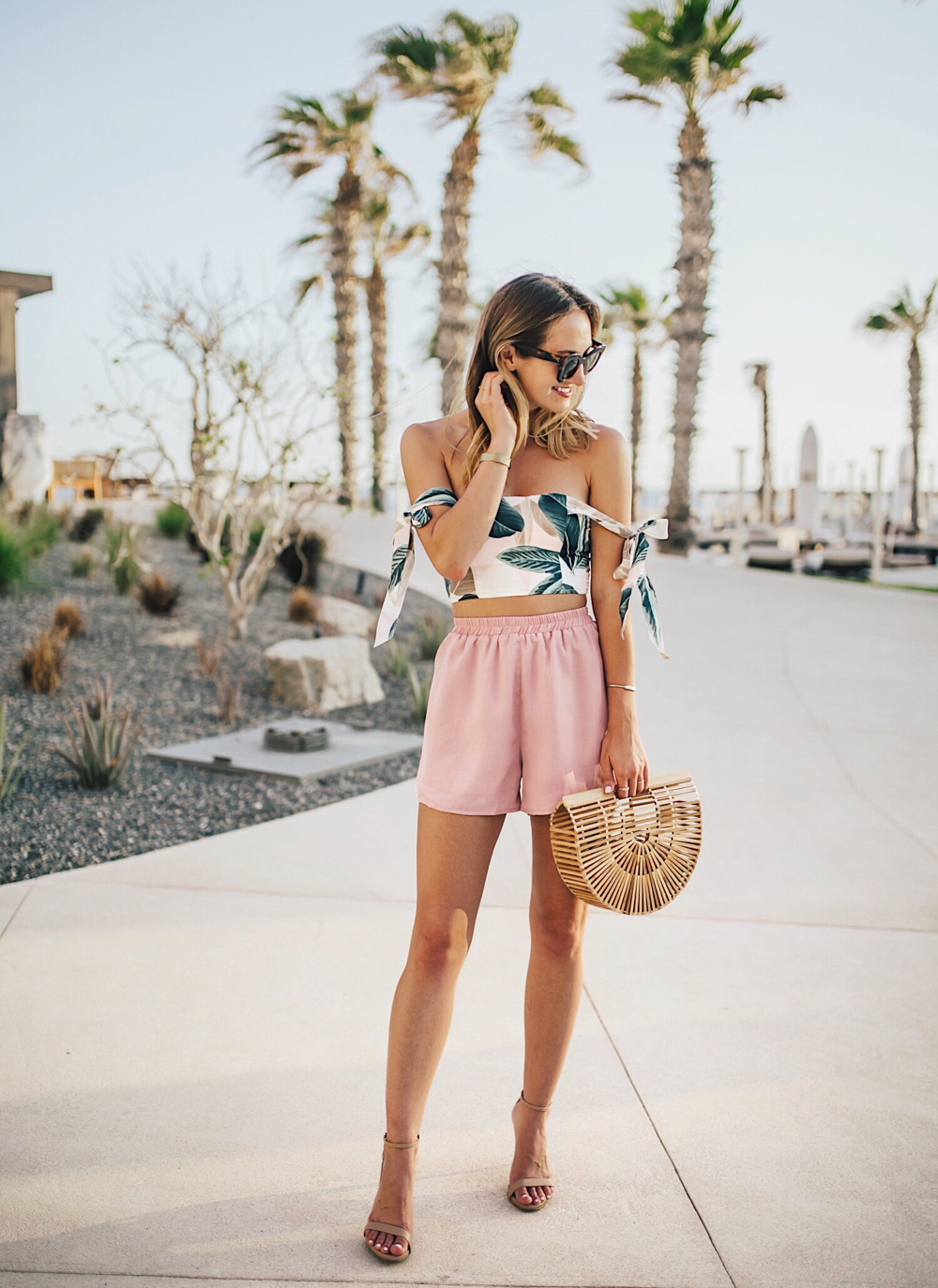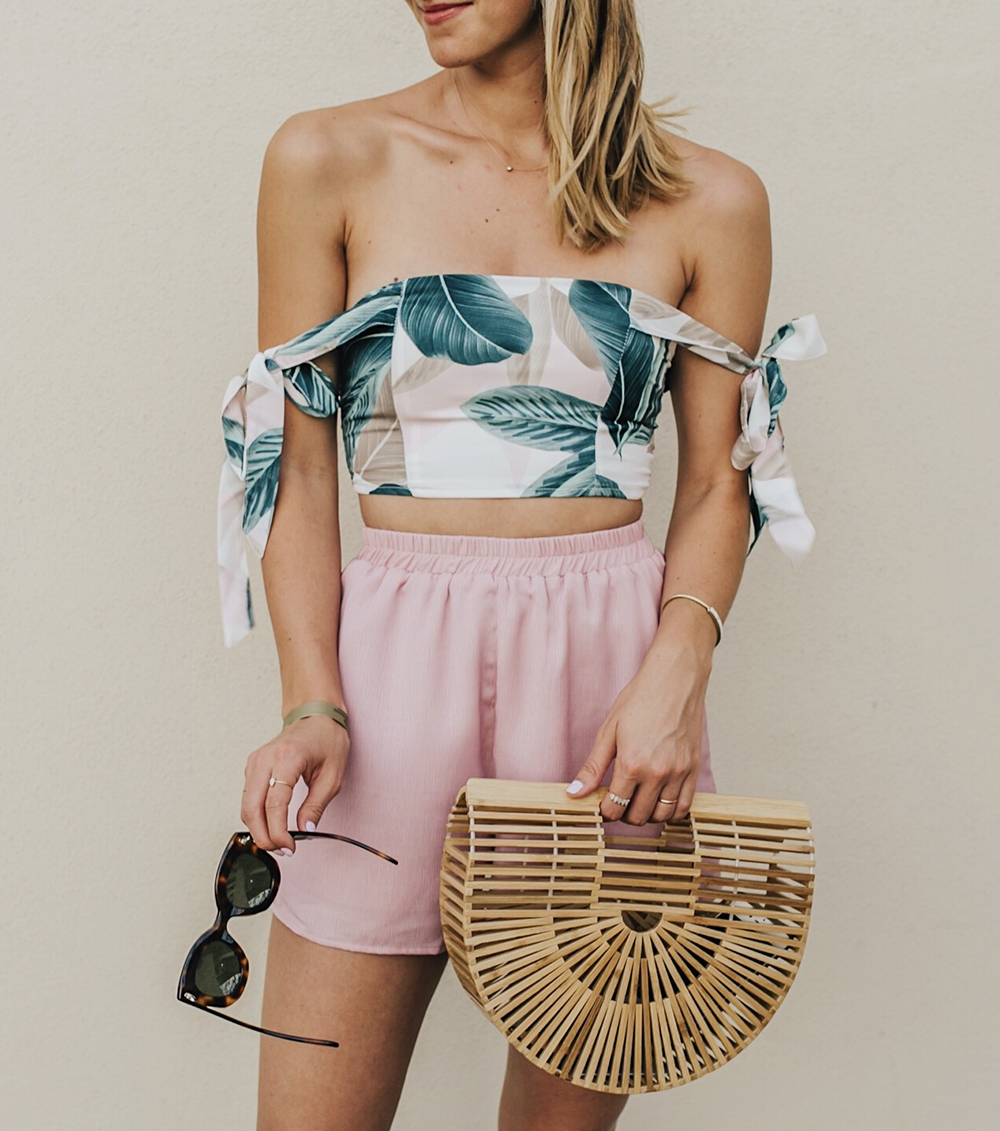 top – MISSGUIDED (US2) / shorts – MISSGUIDED (US2) / bag – similar CULT GAIA / shoes – STEVE MADDEN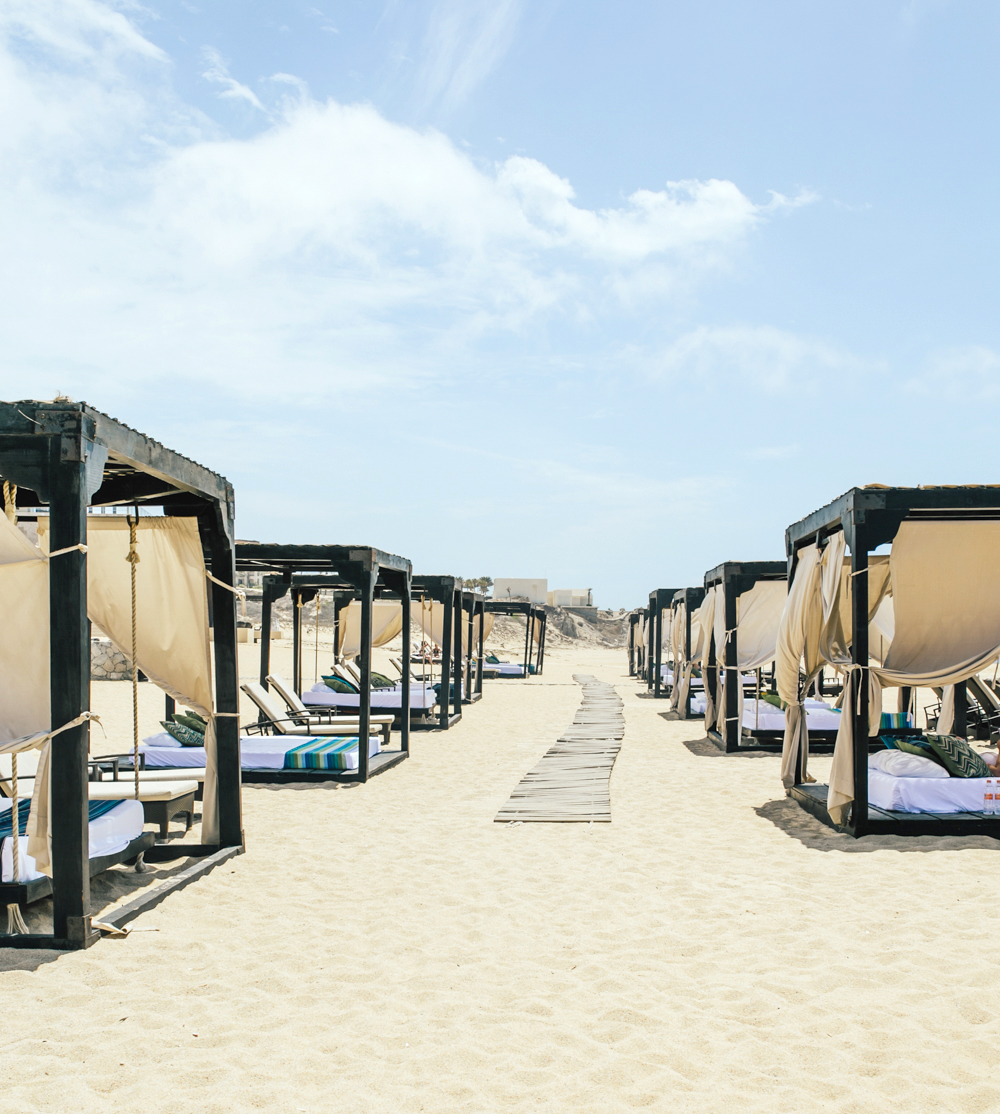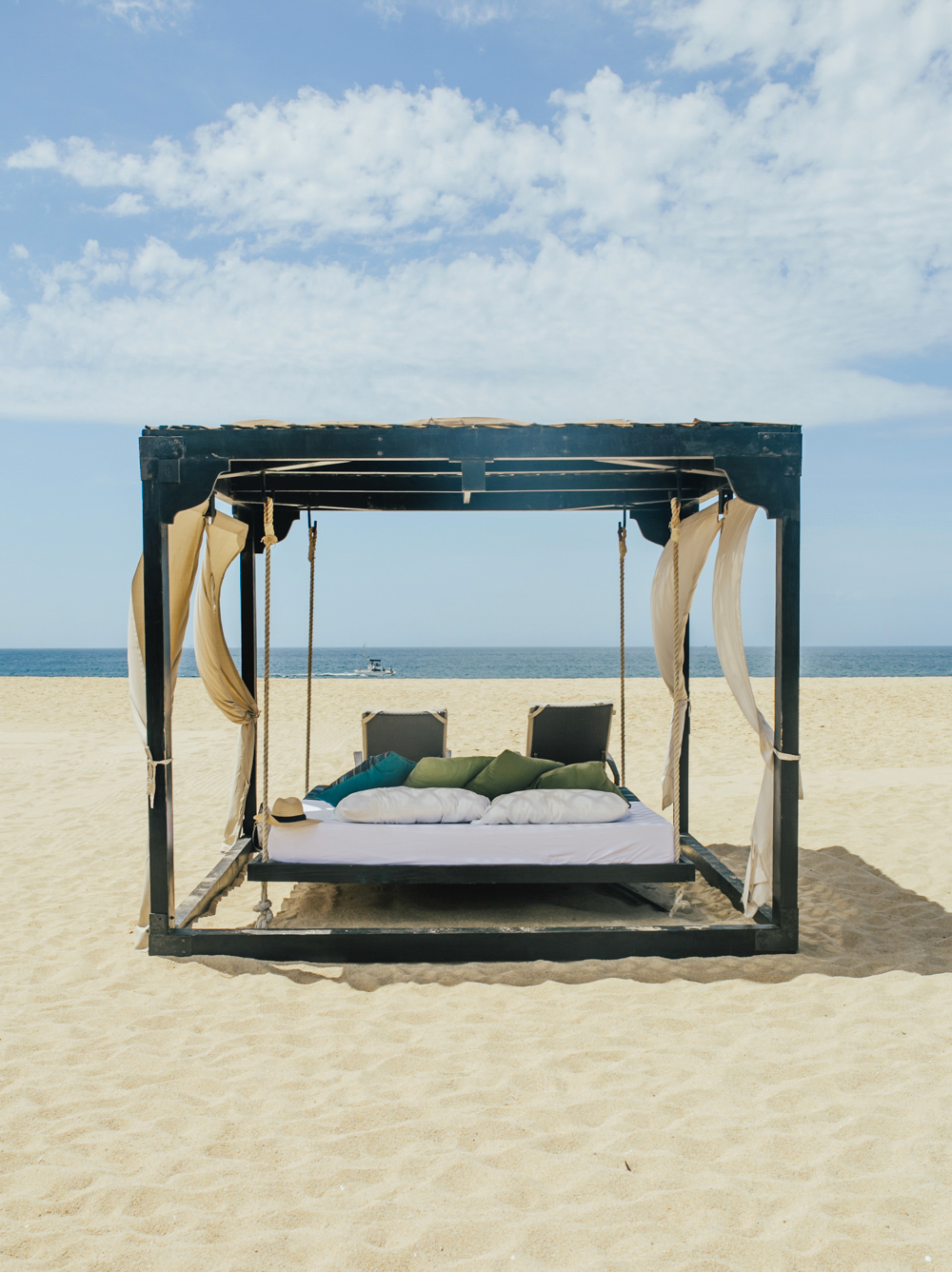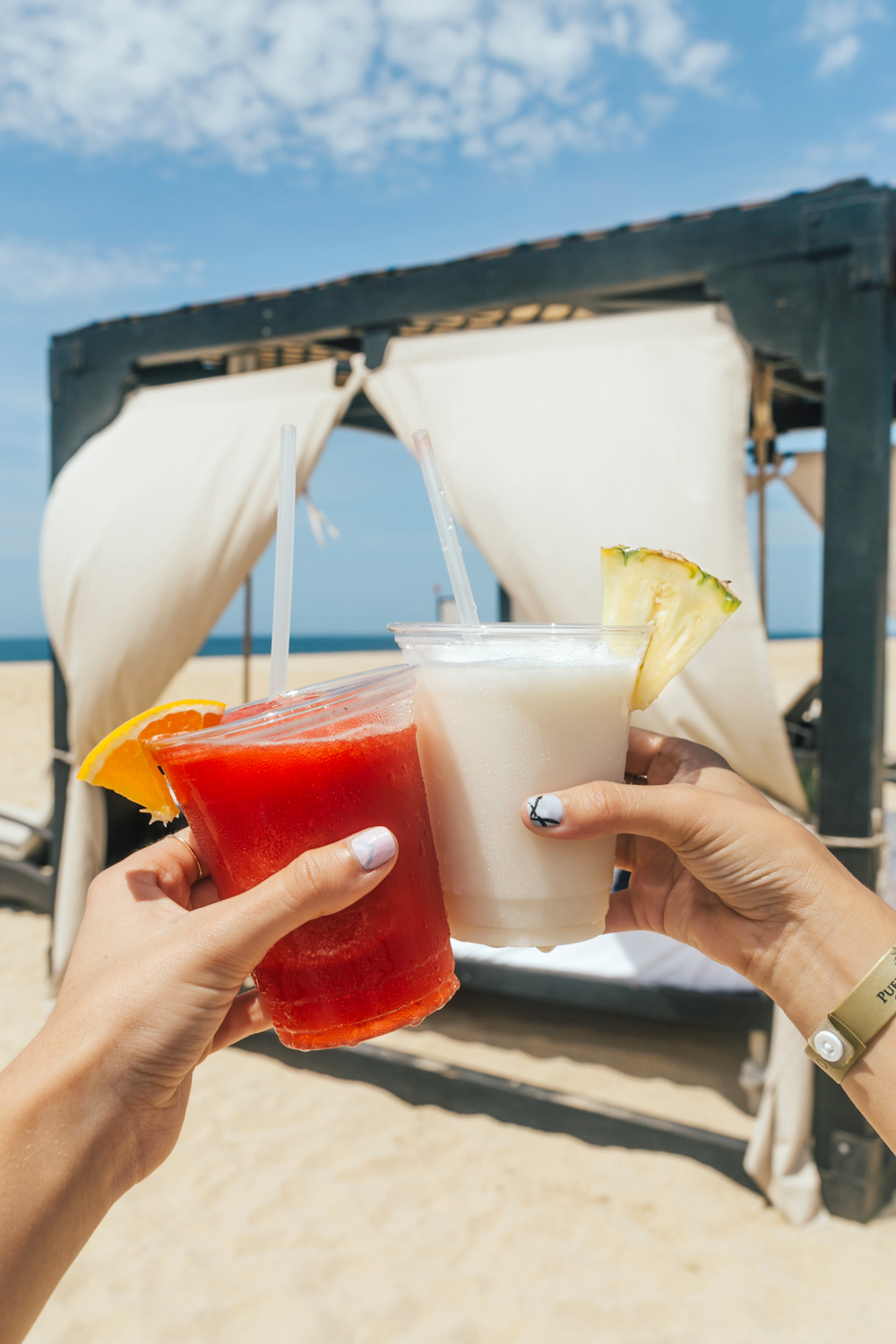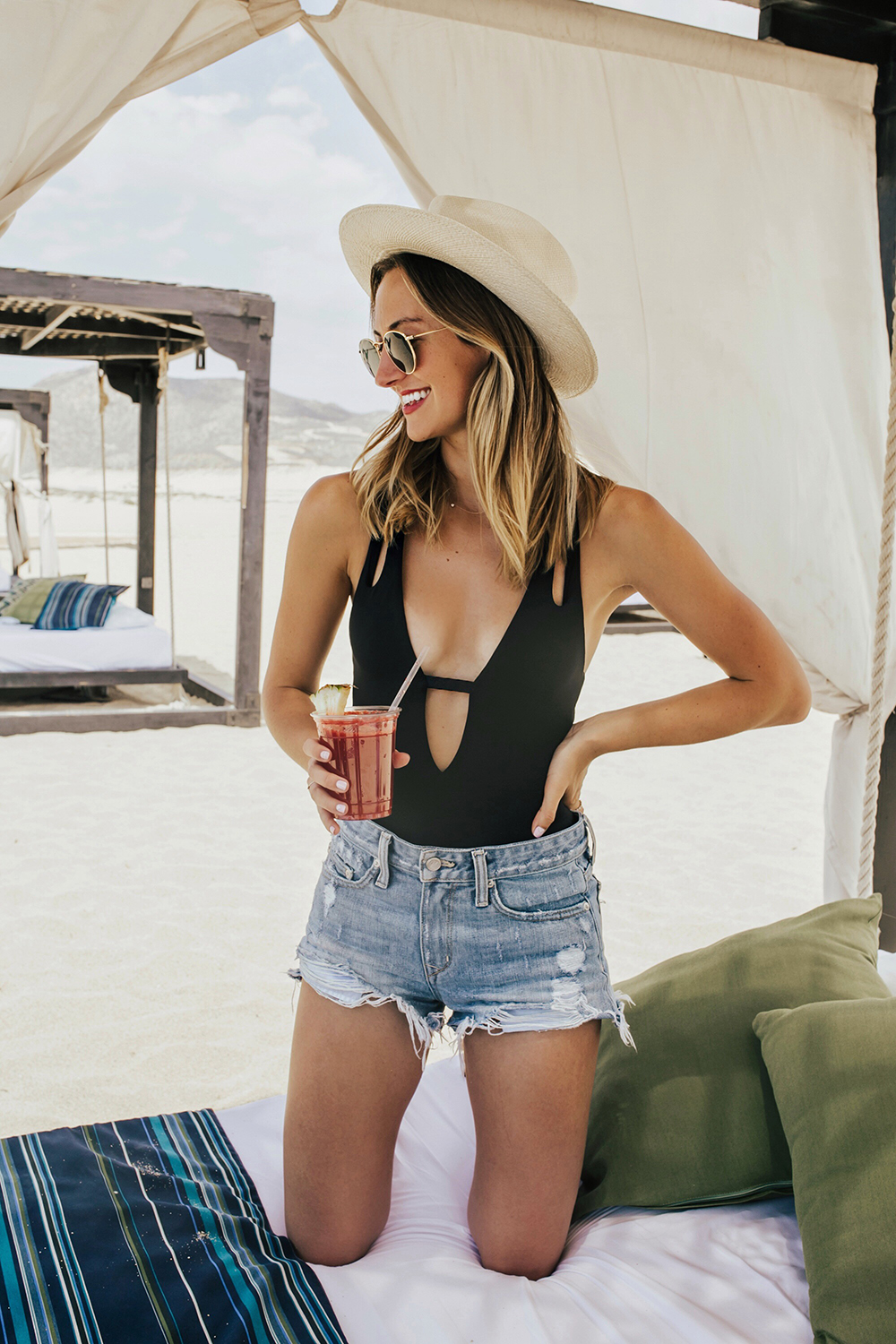 swimsuit – BECCA (size small) / shorts – REVOLVE / sunglasses – RAY BAN / hat – XX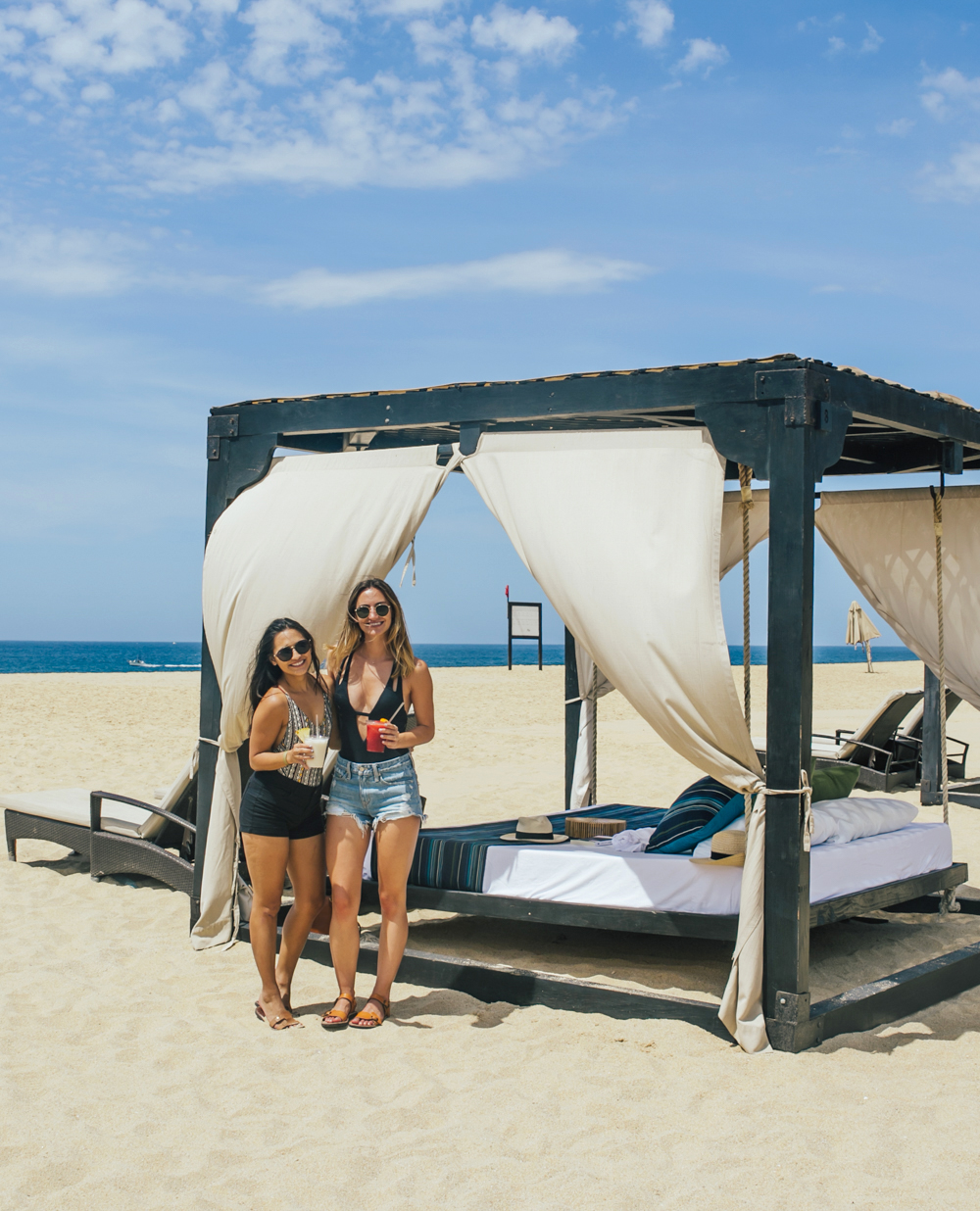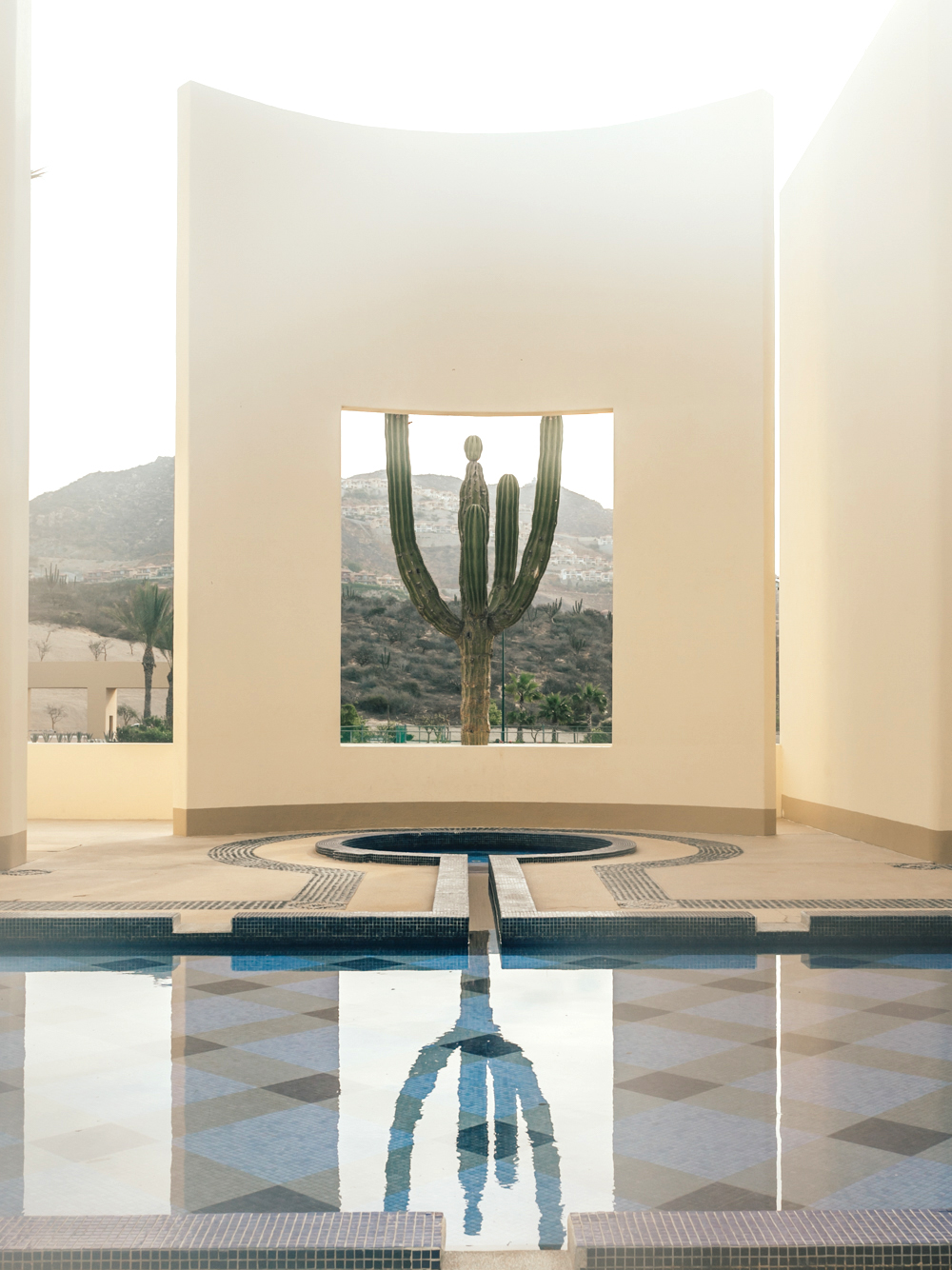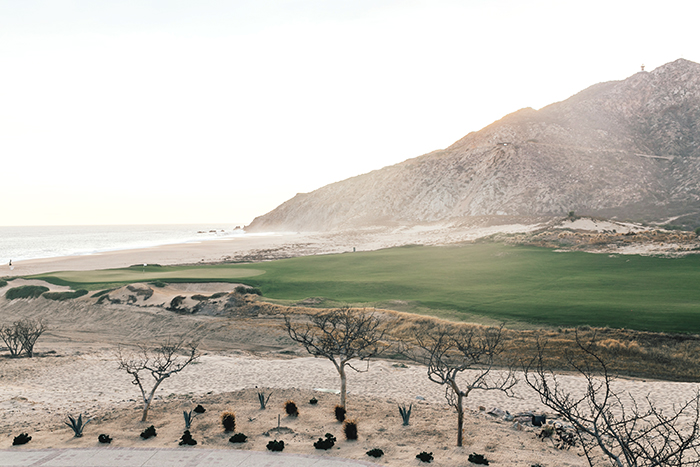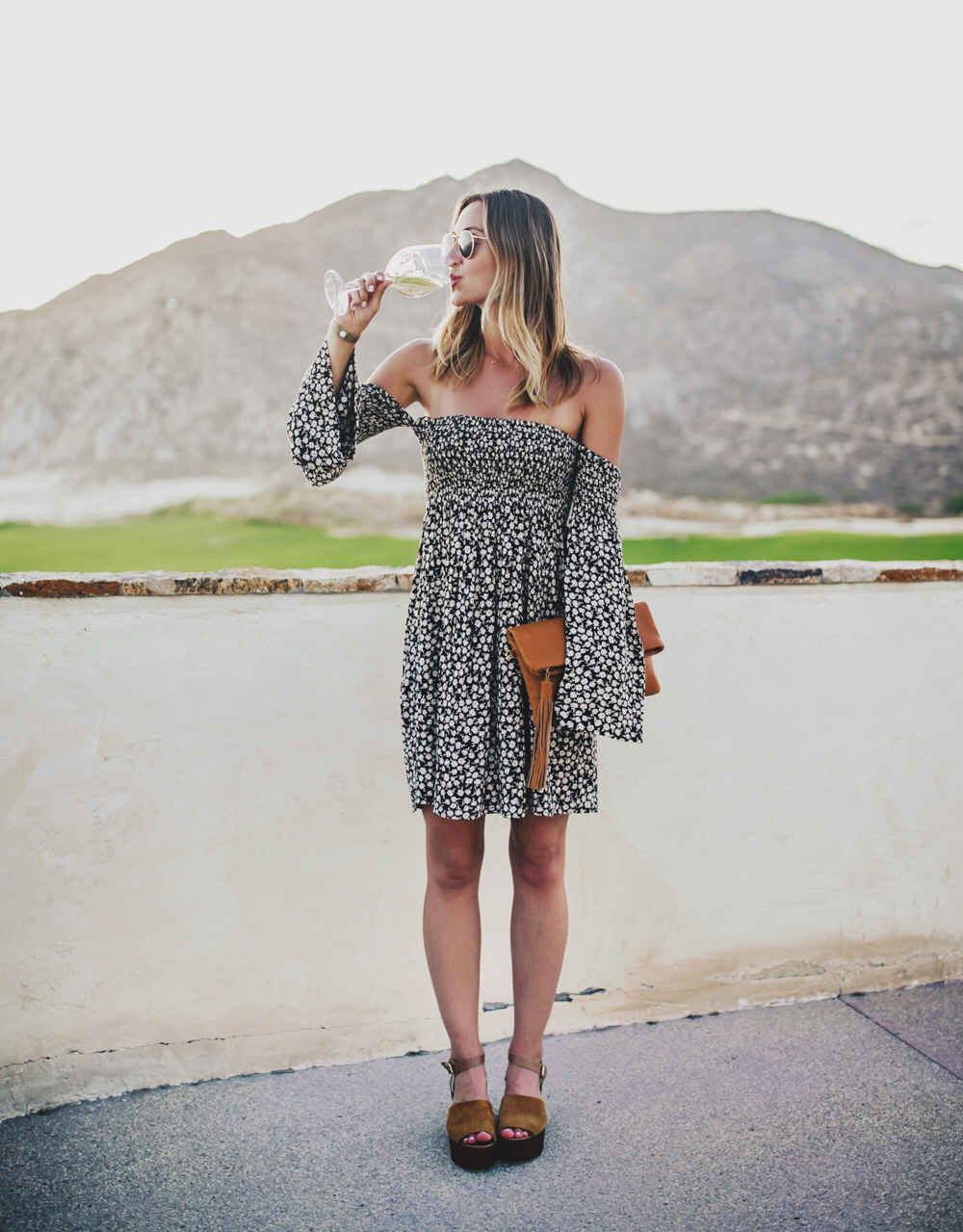 dress – BILLABONG / shoes – SEYCHELLES / clutch – GIGI NEW YORK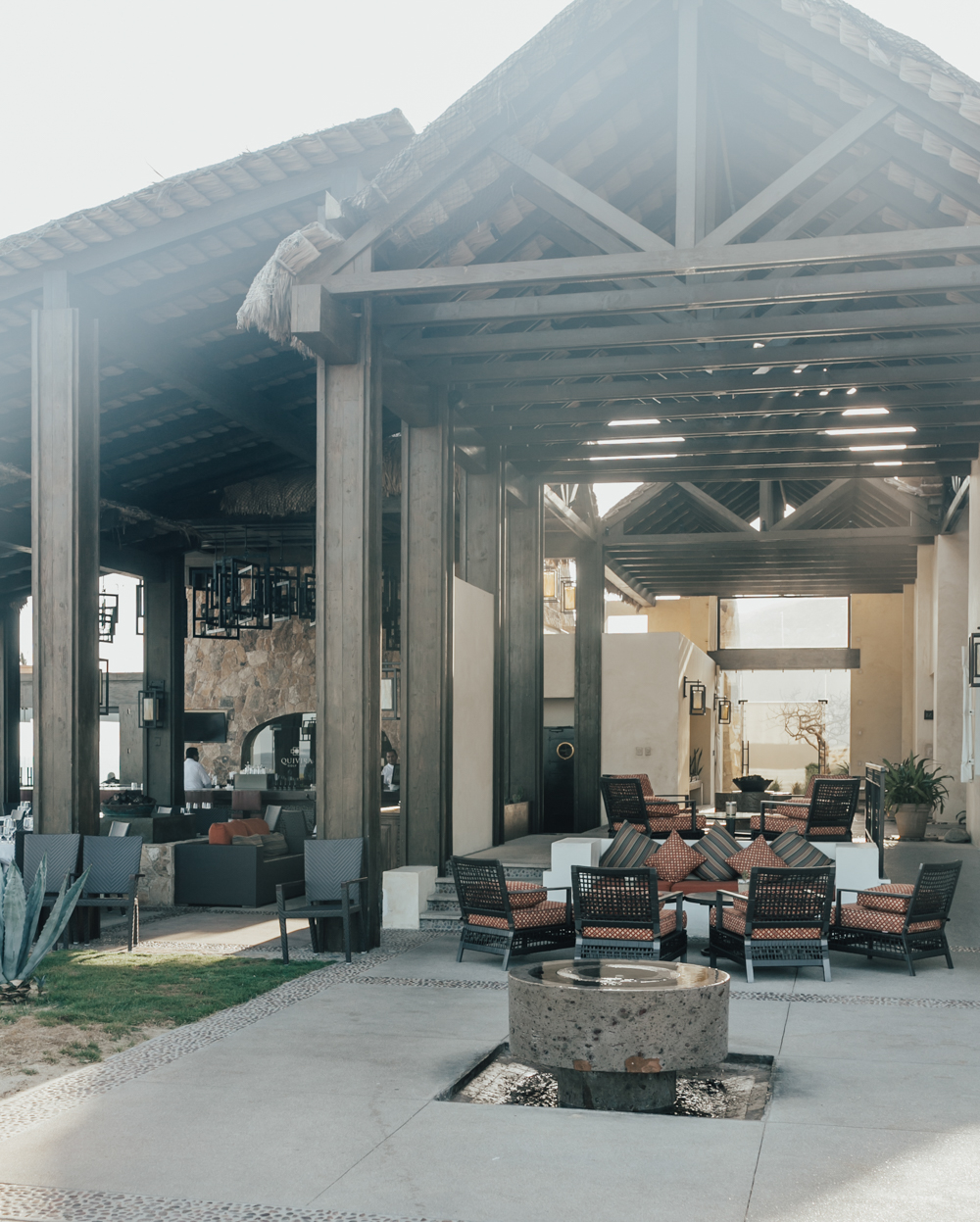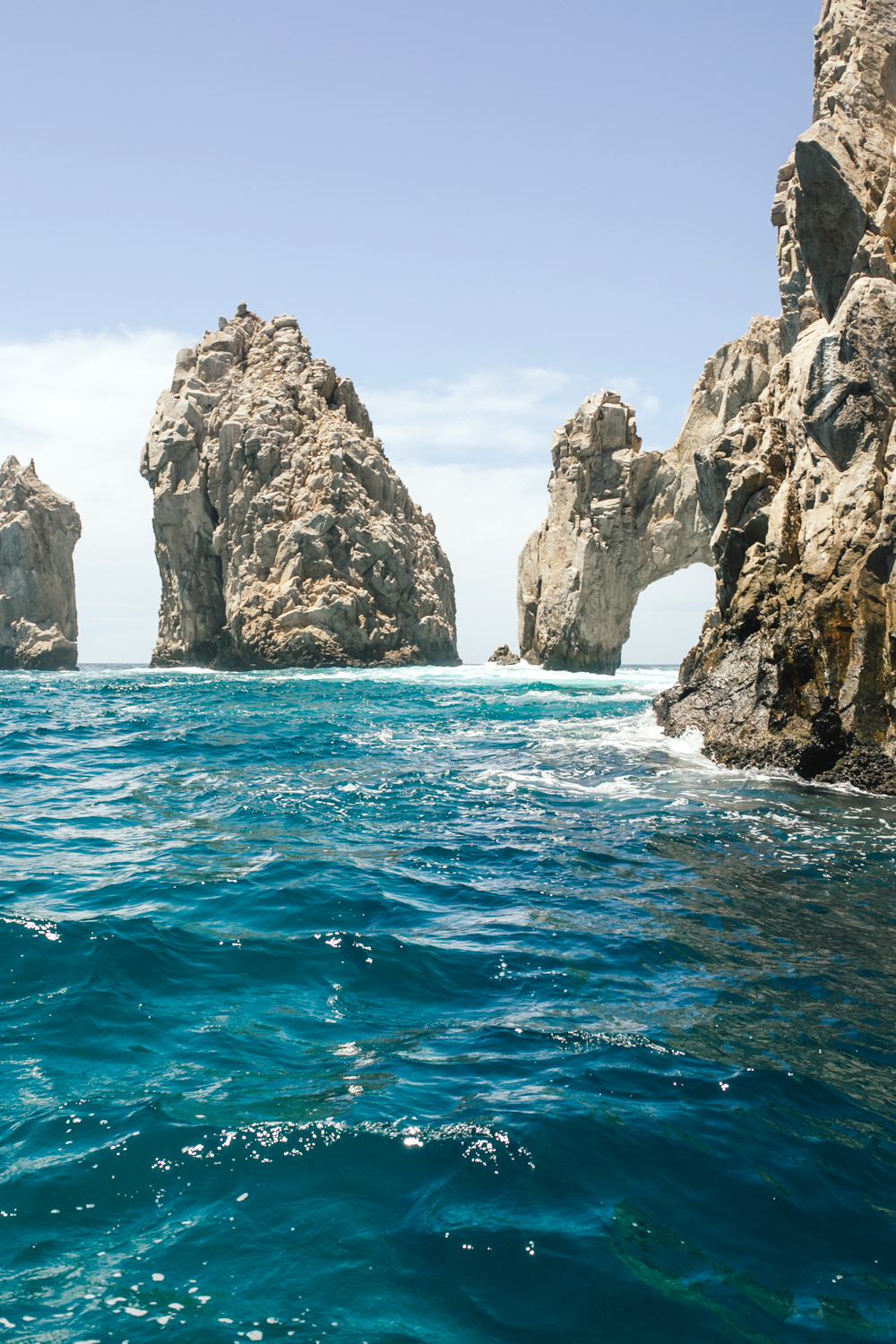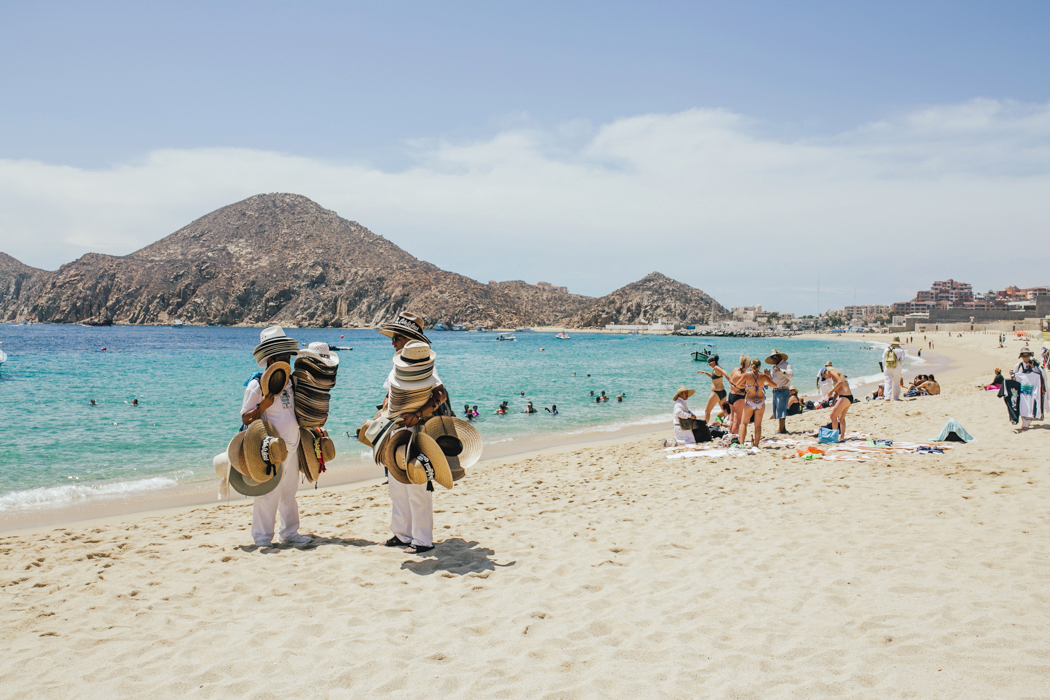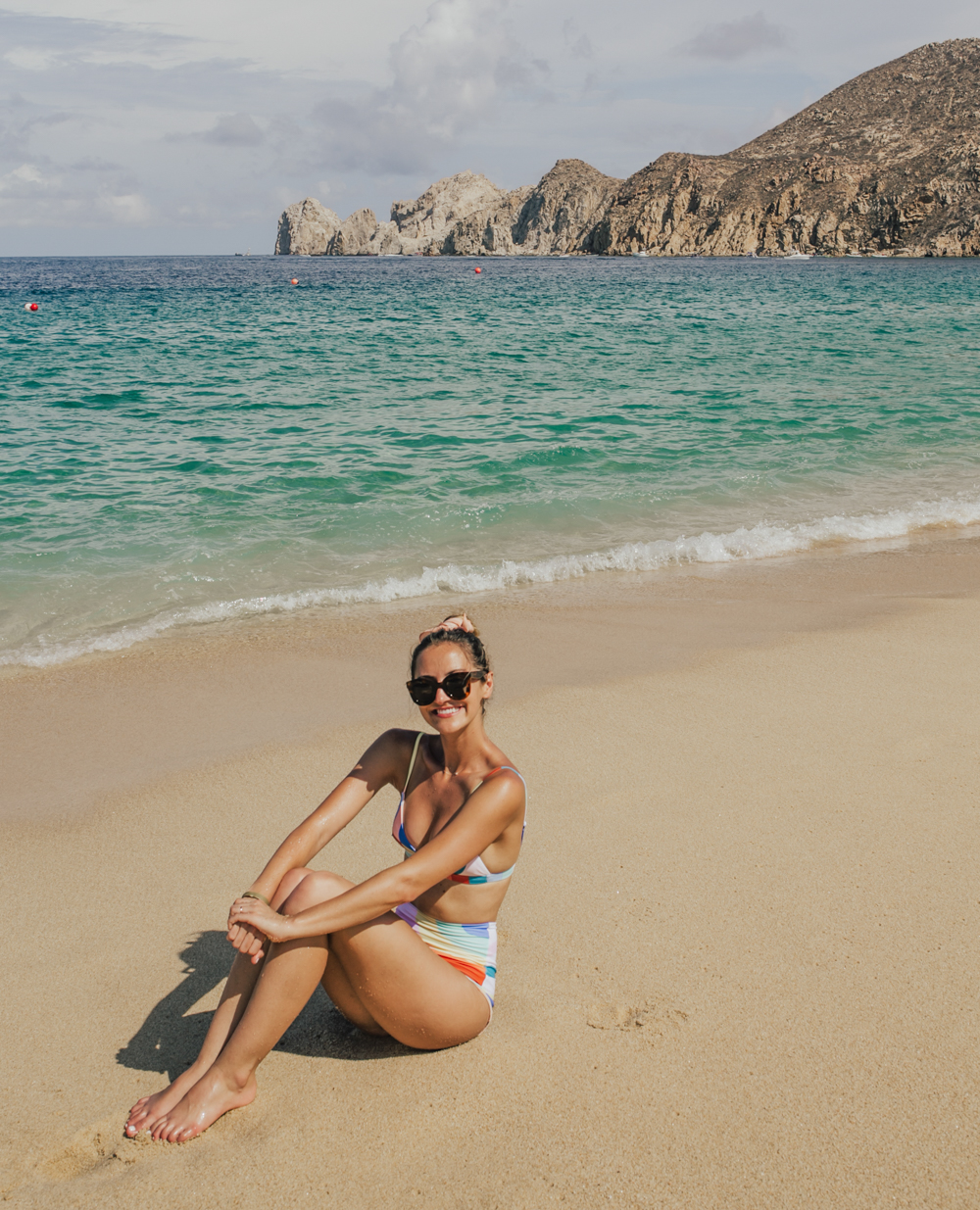 swimsuit – MARA HOFFMAN (wearing size XS) / hair scarf – MADEWELL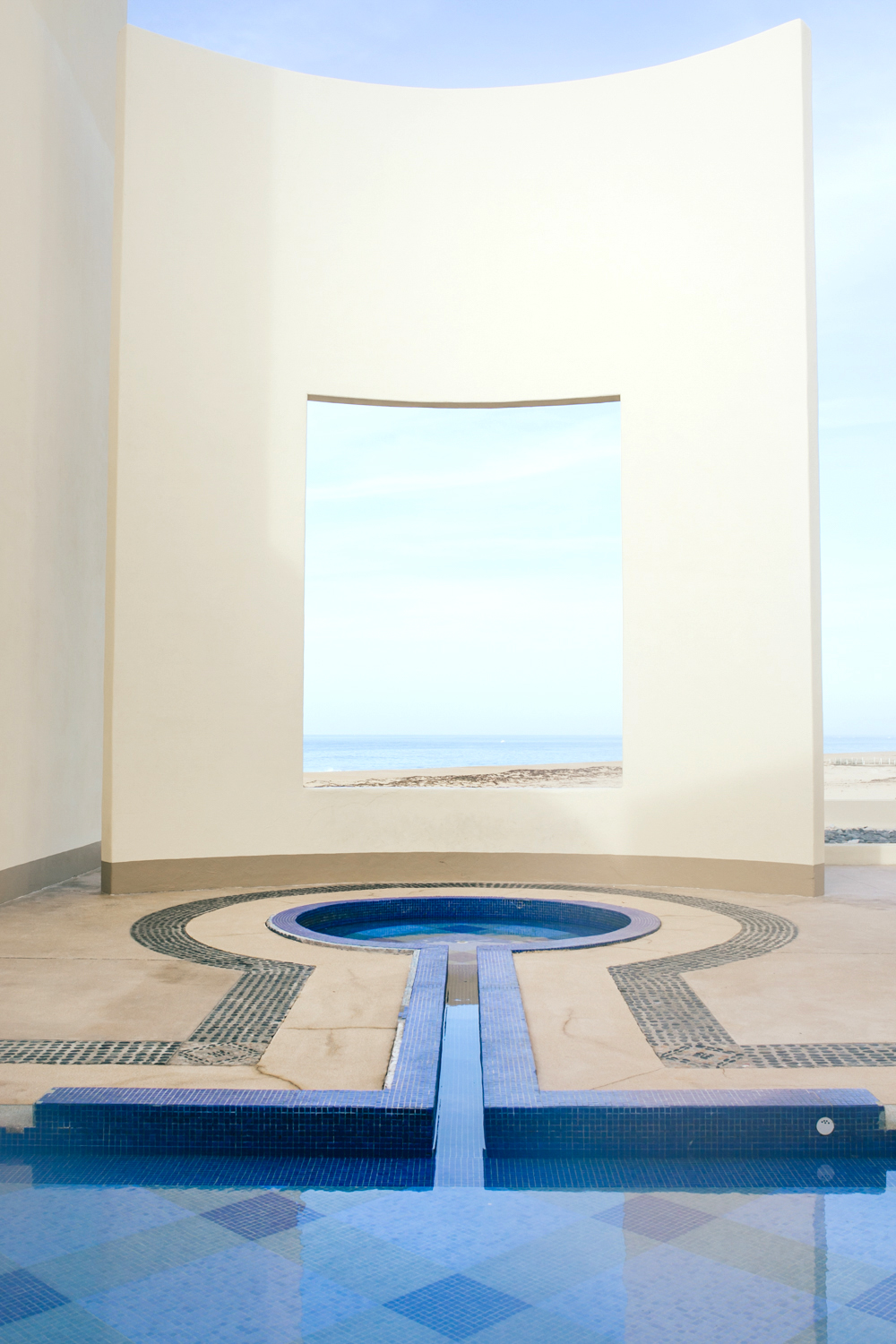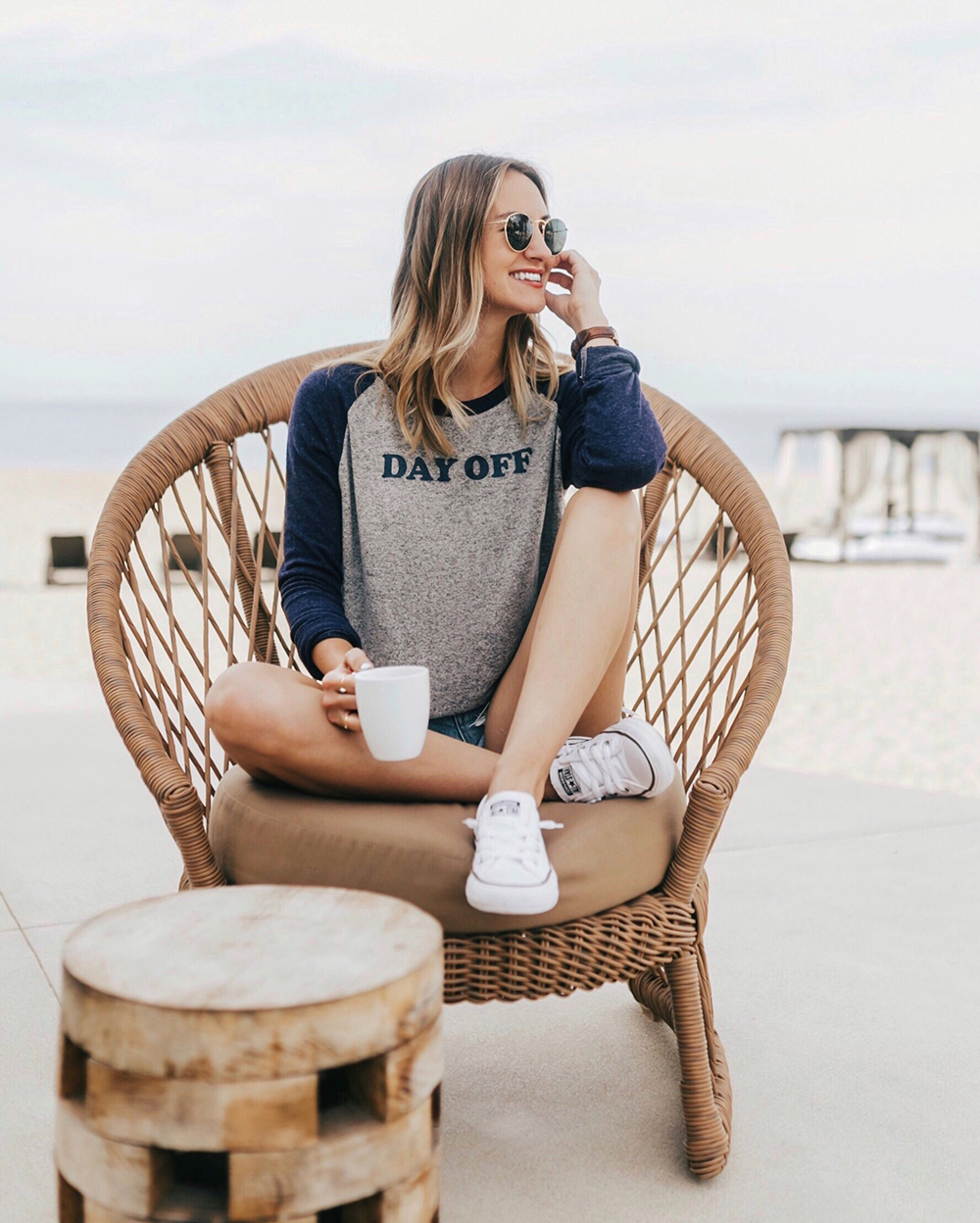 sweater – MAKE + MODEL / shorts – LEVI'S / shoes – CONVERSE / SUNGLASSES – RAY BAN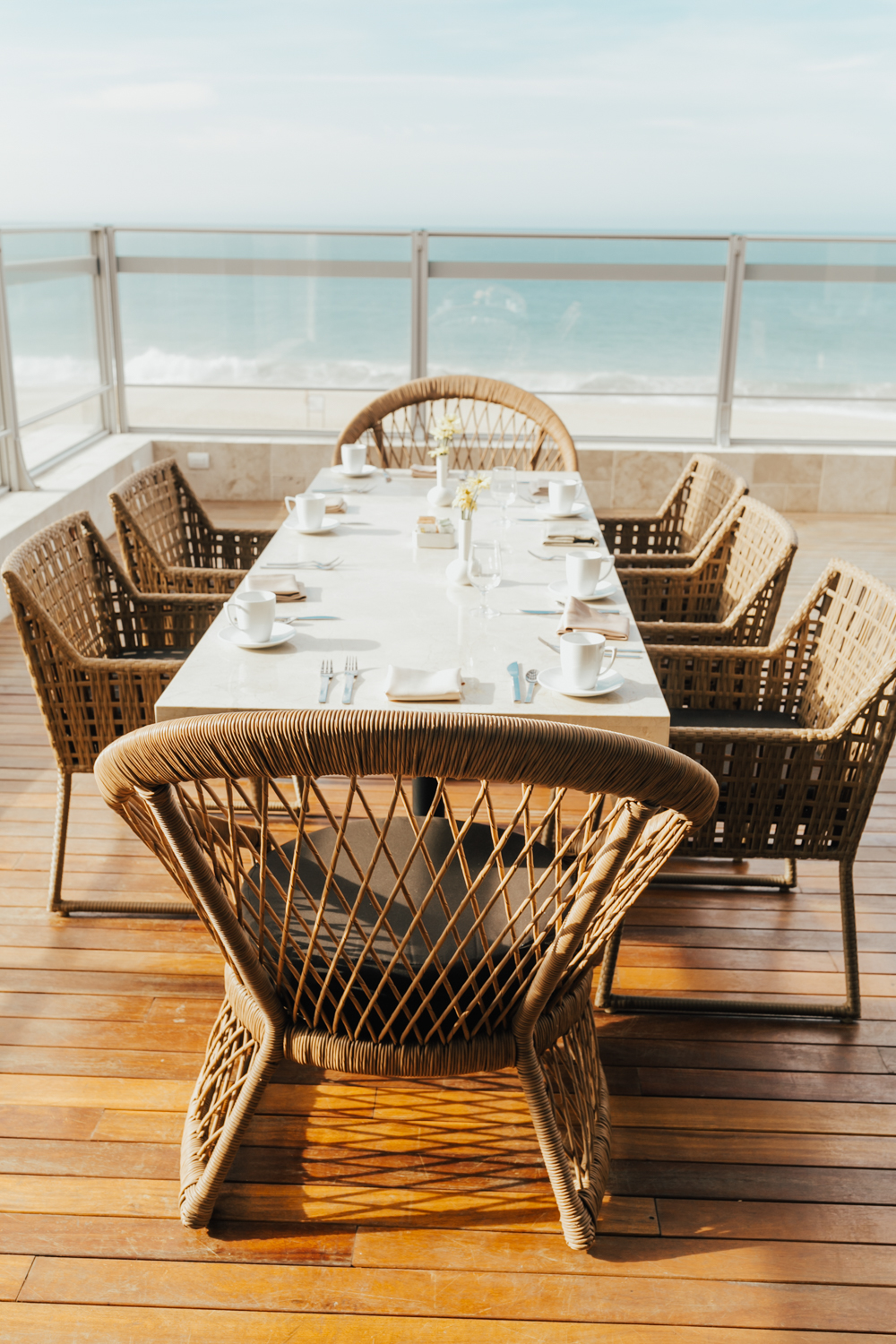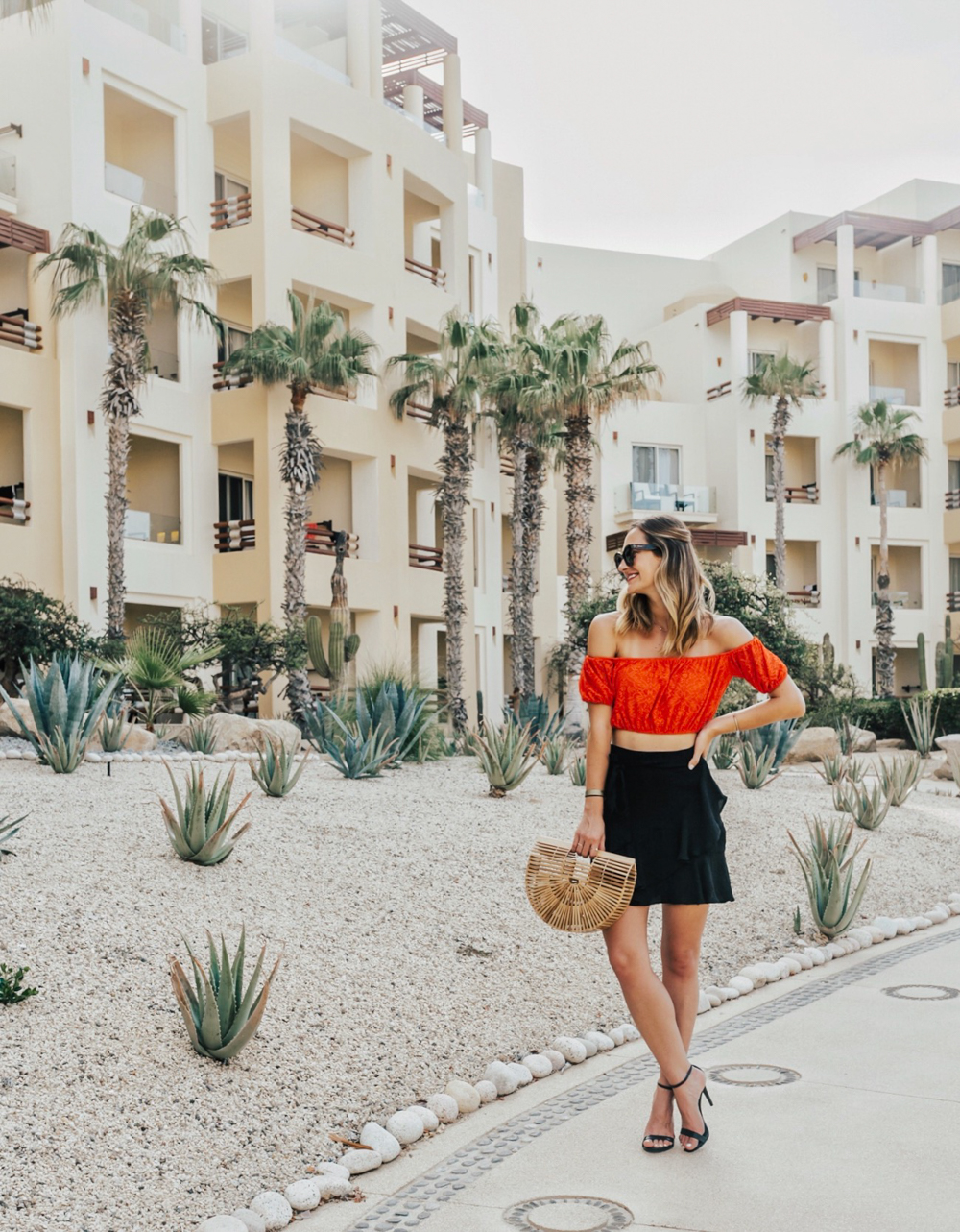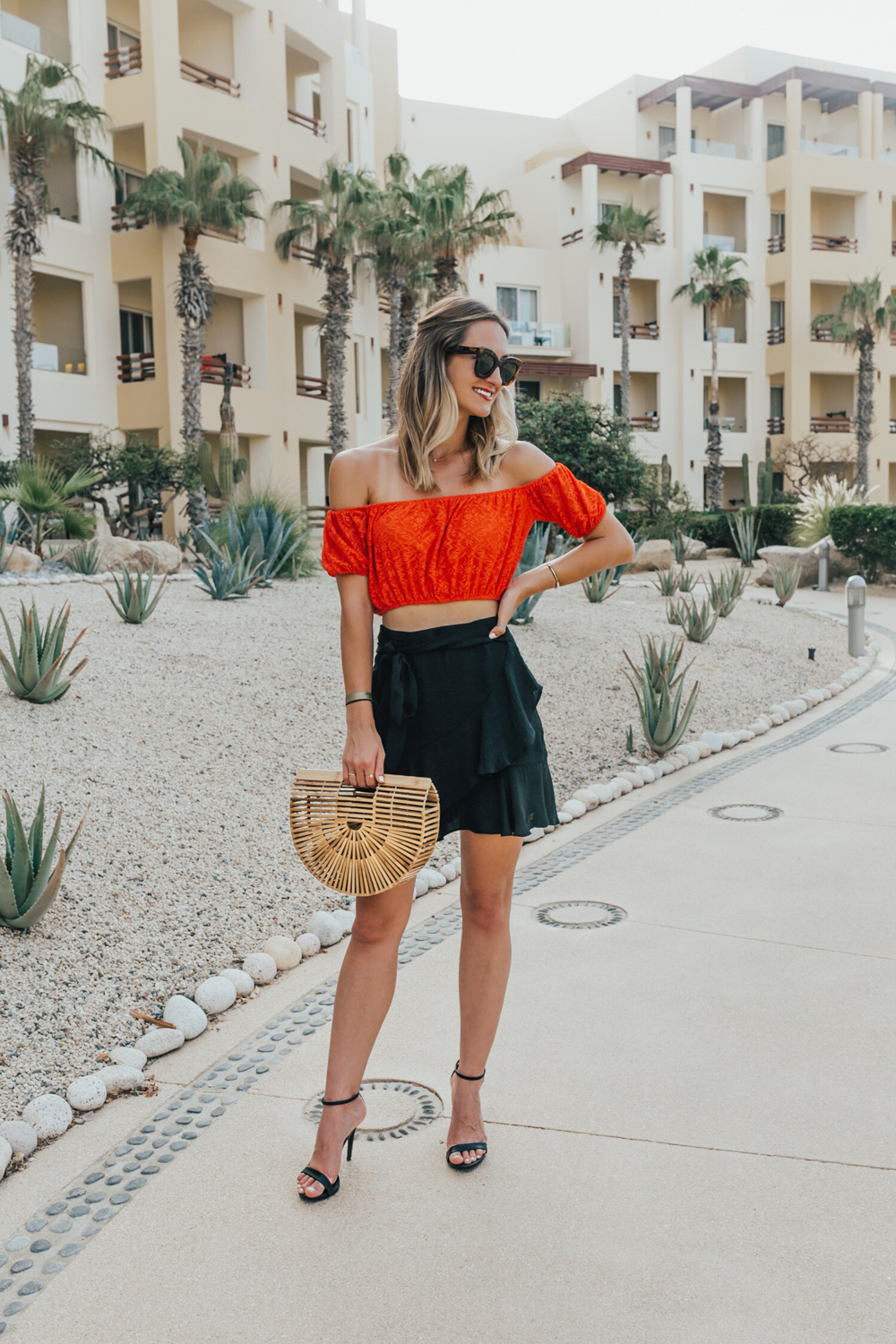 skirt – TOPSHOP / top – TOPSHOP / shoes – STEVE MADDEN / bag – CULT GAIA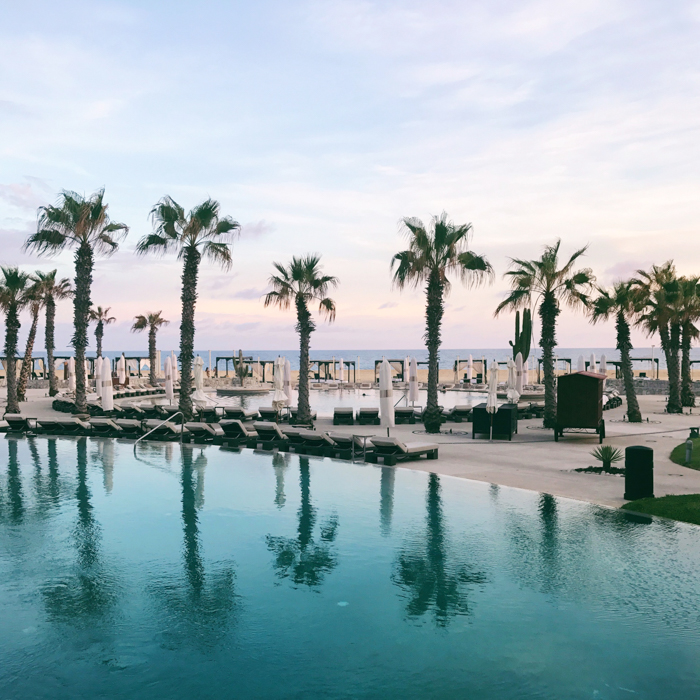 During our time in Cabo, we stayed at the Pueblo Bonito Pacifica Golf & Spa Resort – about a 45 minute drive from the airport (…side note: you can grab a cocktail or Corona for the road here! We each sipped a margarita en route to the resort – they had a shuttle service take care of airport transportation).
Pueblo Bonito Pacifica is STUNNING, luxurious and tranquil – we stayed in the Towers At Pacifica portion – complete with private beachfront cabanas, butler service (…this is not a joke!) and THE most romantic ambiance (…sorry ya missed out on this one, Blake! 😉 All good, his vacation days will be replenished in 2018 ha!). The rooms are spacious (and omg that bed is like a fluffy cloud!), the resort staff is so kind and accommodating and the overall calm atmosphere and beautiful setting is heavenly.
One thing to note: the waves in this particular area are huuuuge (like…20 foot swells, it was crazy!), so people do not swim over here. However, you can take a 10 minute shuttle ride to the swim-friendly beaches…it was super easy and nice to go out and explore for a few hours whenever we felt like it, then get back to our little sanctuary.
True story: we were eating at the Quivira Golf Club Steakhouse (with the golf course to our left, ocean to our right…real life!!) one evening when a man got down on one knee and PROPOSED to his girlfriend…RIGHT in front of us! Veronica and I were obviously in tears (I mean…duh) and everyone in the restaurant stood up clapping and congratulating the newly engaged couple. It was soooo sweet and special. See what I mean? This resort gives off all the happy vibes…and we loved every second of it! (Y'all know me, I'm a romantic sap over here!).
This resort would be super wonderful for a honeymoon, anniversary or a girlfriend/mom/daughter getaway where you just want to relax and enjoy the beachfront property and amenities the resort has to offer. Bonus points if you're with someone who golfs because the golf course was GORGEOUS!
Sharing a few resort details below:
– All-inclusive (cheers to that!)
– Adults-only
– A beautiful golf course
– Top rated spa (we had massages and they were SO good! Pueblo Bonito Pacifica was voted as one of the top 5 spas in the world).
– Five amazing restaurants (not joking…Veronica and I closed down TWO different restaurants on the property…when the wine is flowing, we could chat for hours haha. I highly recommend visiting the Península restaurant – order the corn cake topped with Bailey's ice cream for dessert…you're in for a treat!).
– Private cabana rentals (this was so fun…we felt super VIP… 😉 )
– Shuttle service to Medano Beach (the beach in my pics above – this is where you can swim in the ocean, shop local vendors, dine at a bunch of beachfront restaurants).
– An array of activities organized by the resort (you just tell your butler what you want to do! We did a boat tour to see the famous El Arco rock formation, then spent the rest of the day on Medano Beach).
– Access to the Pueblo Bonito sister properties (more wonderful restaurants, pools, etc.) within a 5-10 minute drive. Learn more about the other properties here.
Though it was a quick trip to Cabo, I had a ton of questions about what to do there! Sharing a short list of things we loved:
– Medano Beach (…can you tell we reaaaally loved it here? haha). It's definitely a touristy beach, but you also get a sense of the wonderful Mexican culture here. There were families all around us at the beach, picnicking and swimming together – it was great! (We talked to two young kiddos for half an hour in the ocean…they were practicing their english with us…so awesome!).
– Boat tour around El Arco (great for photos)
– Shopping in downtown Cabo : find beautiful blankets, silver jewelry, hats, pottery and a lot more. Do a little haggling and come back home with some awesome souvenirs!
Have you visited Cabo San Lucas? Feel free to share any comments or questions below! 🙂 My one regret is that Veronica and I didn't ride on a banana boat…ha! (No seriously…if you go, please do it for me! haha).
….Aaand quick sappy moment time: I just want to say a special thank you to my Instagram followers and blog readers – your sweet comments and interest in my travel posts gets me so excited to continue sharing my future adventures! So, thank you for following along – it means so much to me!
A big thank you to Pueblo Bonito Pacifica for hosting our stay! It was truly one for the books.